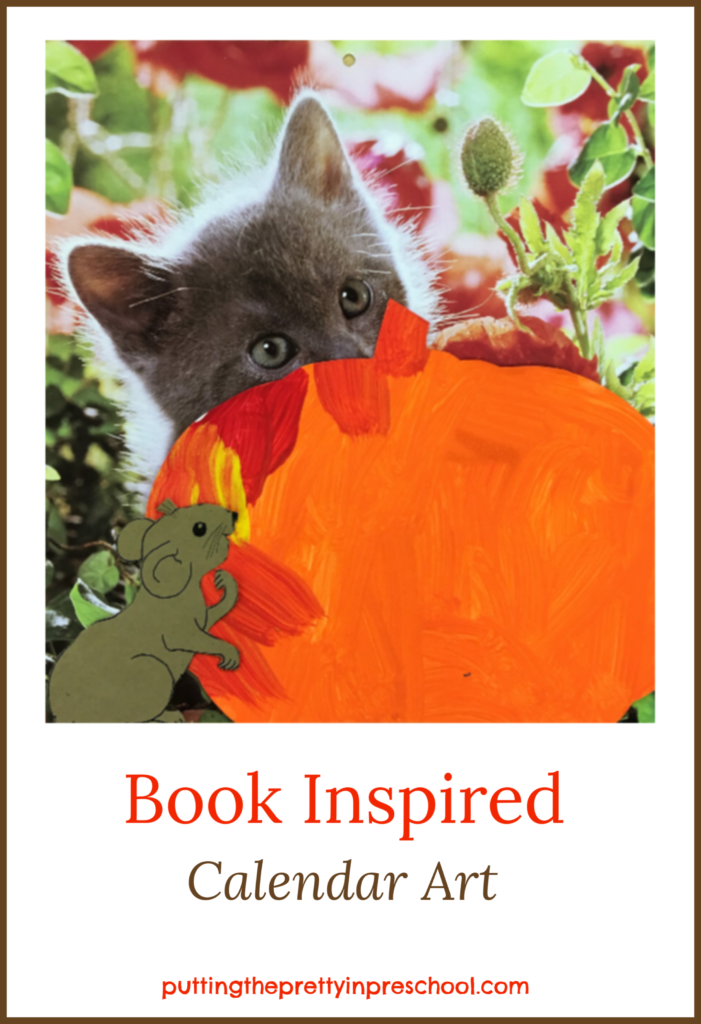 ---
The topics cat, pumpkin, and mouse are delightfully intertwined in the storybook Pumpkin Cat by Anne Mortimer. They are showcased in a recycled calendar art activity.
---
Pumpkin Cat by Anne Mortimer
The book Pumpkin Cat is the inspiration for the calendar art activity. In the story, two unlikely friends, (a cat and mouse), are paired. Cat wonders how pumpkins grow, and mouse reveals the various stages of pumpkin growth. At the end of the story, mouse carves out a jack-o-lantern as a surprise for cat. The last page of the book gives detailed instructions about how to grow a pumpkin.
---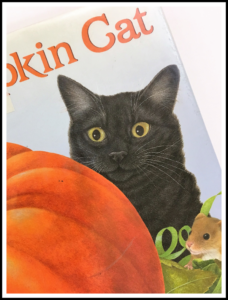 Recycled Calendar Art Activity
For the art activity, children paint a pumpkin, using red, yellow and orange paint. Color mixing is a part of the fun. When dry, the pumpkin and a construction paper mouse are glued to a calendar picture featuring one or more cats. Preschoolers enjoy choosing which cat picture their pumpkin will be displayed on!
The assembled calendar art projects make a showy wall display.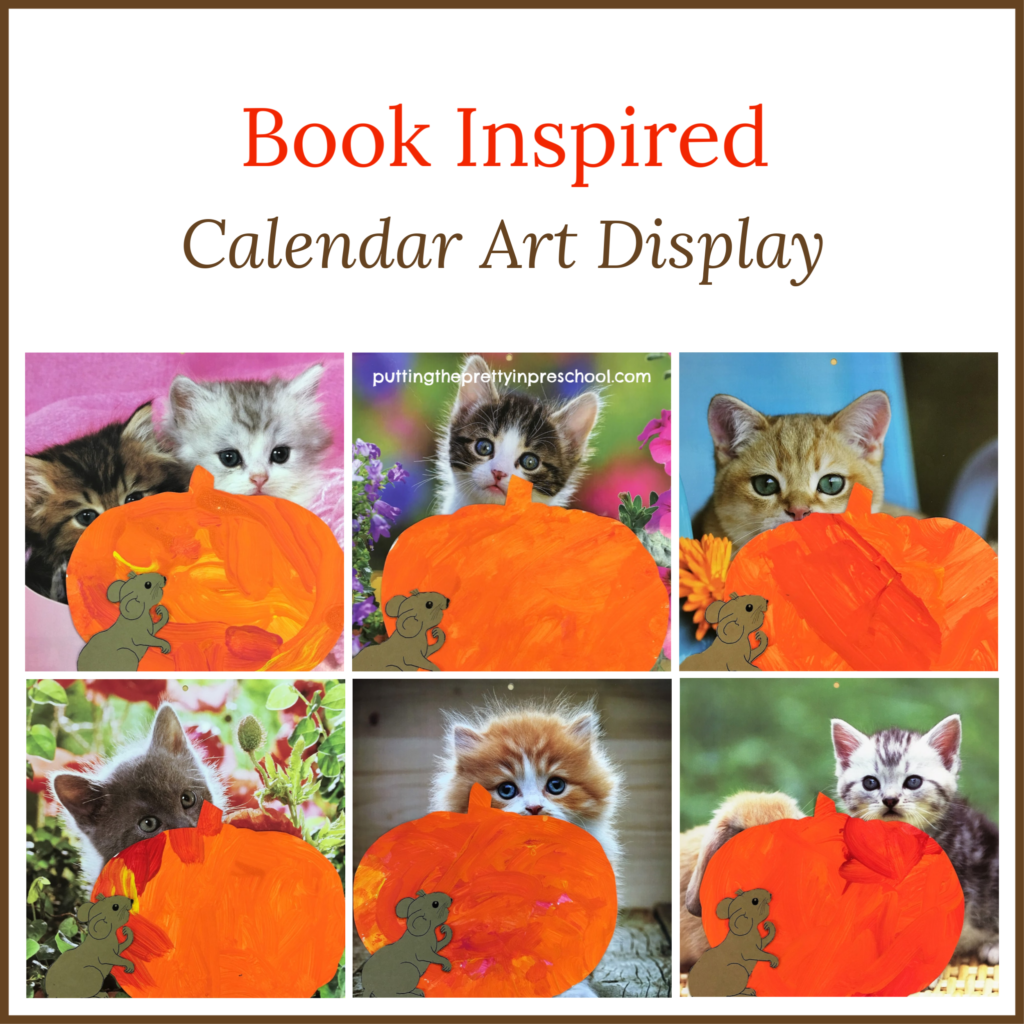 ---
Download a pumpkin printable to use for your own pumpkin-themed recycled calendar art project.
---
For another book inspired art activity, view the Book Inspired Tree Art post.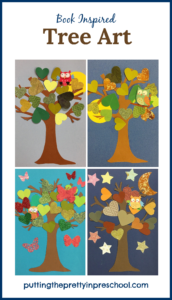 ---
Don't forget to share this post on Pinterest or your favorite Social Media channel. Sharing is caring!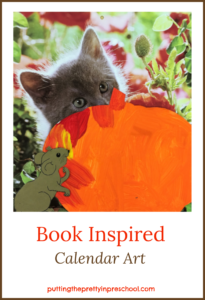 ---
© Annette Kaminsky