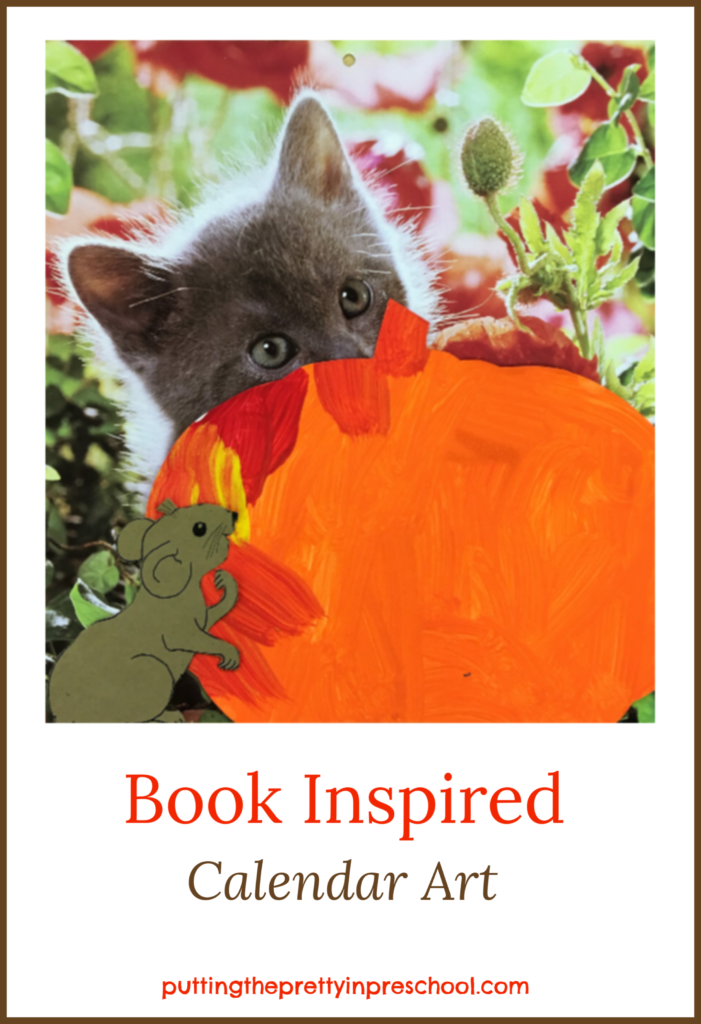 ---
The topics cat, pumpkin, and mouse are delightfully intertwined in the storybook Pumpkin Cat by Anne Mortimer. They are showcased in a recycled calendar art activity.
---
Pumpkin Cat by Anne Mortimer
The book Pumpkin Cat is the inspiration for the calendar art activity. In the story, two unlikely friends, (a cat and mouse), are paired. Cat wonders how pumpkins grow, and mouse reveals the various stages of pumpkin growth. At the end of the story, mouse carves out a jack-o-lantern as a surprise for cat. The last page of the book gives detailed instructions about how to grow a pumpkin.
[Read more…]

about Book Inspired Calendar Art