The picture book "Wink, The Ninja Who Wanted To Nap", written and illustrated by J. C. Phillipps, is filled with energy, wisdom, and tidbits about Japanese culture. For young children, the story is a captivating read. The illustrations provide inspiration for multicultural story extensions.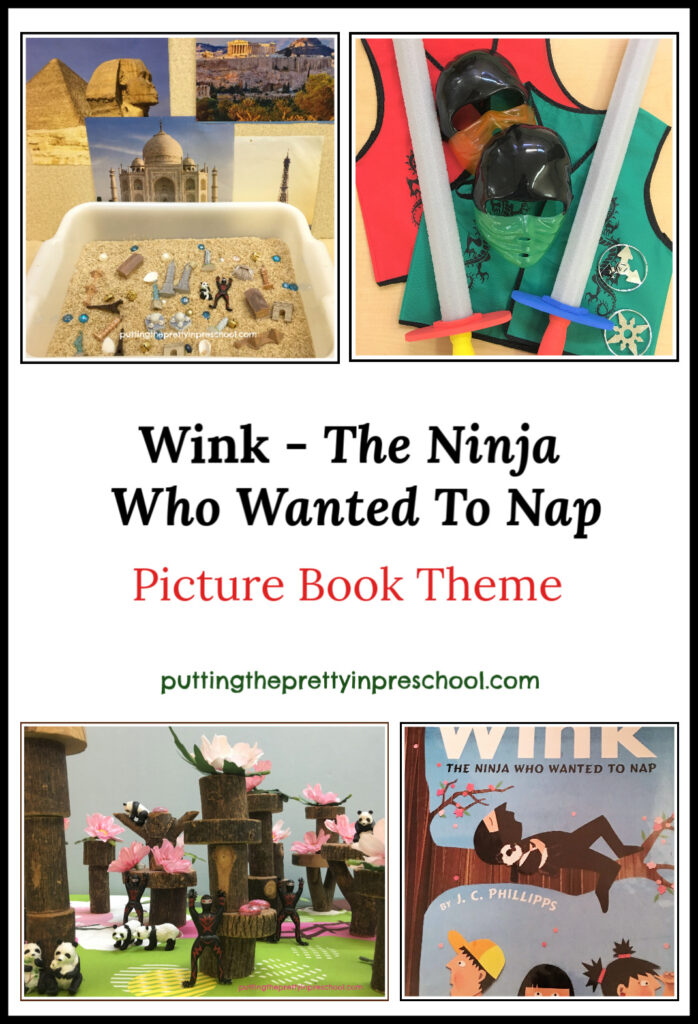 ---
In the story, a little ninja named Wink is excited that he is a famous circus performer. But he cannot get in a much-needed nap because his fans follow him everywhere! He walks through a garden of cherry trees, and moves through and hides in different parts of town, but his followers persist.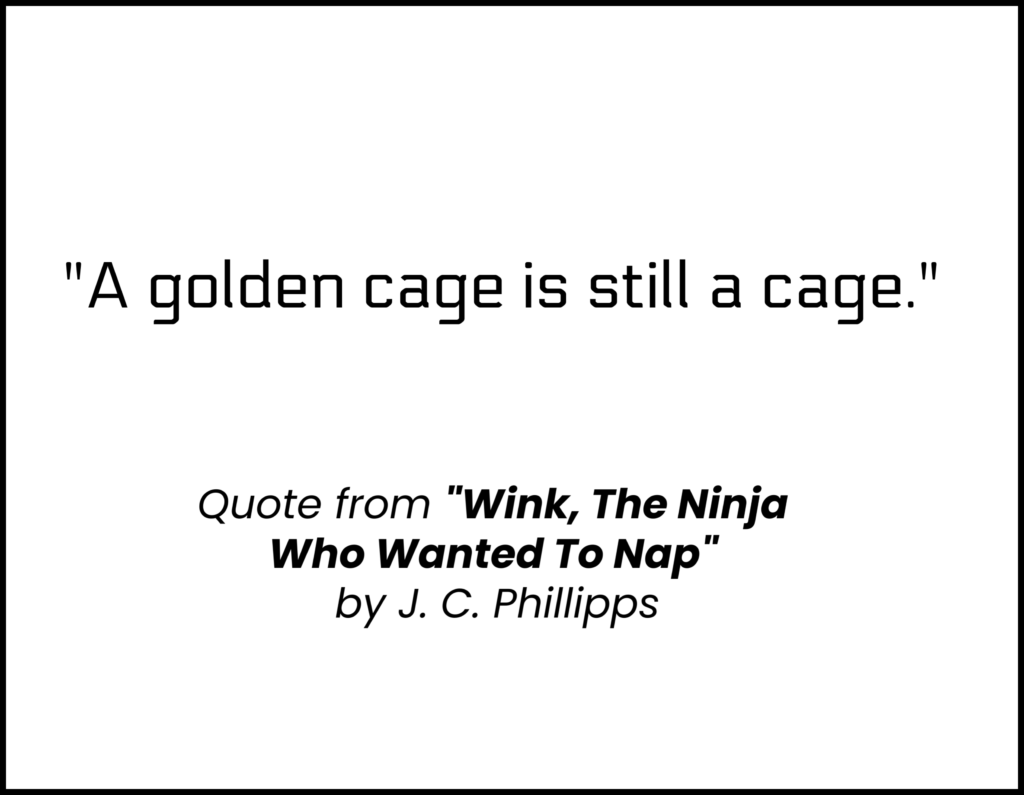 ---
Back at Summer Moon School For Young Ninjas, he comes up with a plan inspired by Master Zutsu's mentoring. With help from his fellow ninja students, his fans are detoured so he can nap. His stuffed panda is along for the adventure.
---
"Wink" Inspired Ninja Activities
Cherry Blossom Tree Small World
Offer children accessories to create a small world on a decorative cloth-covered table with
"Safari Toob" panda bears
Paper folded Japanese home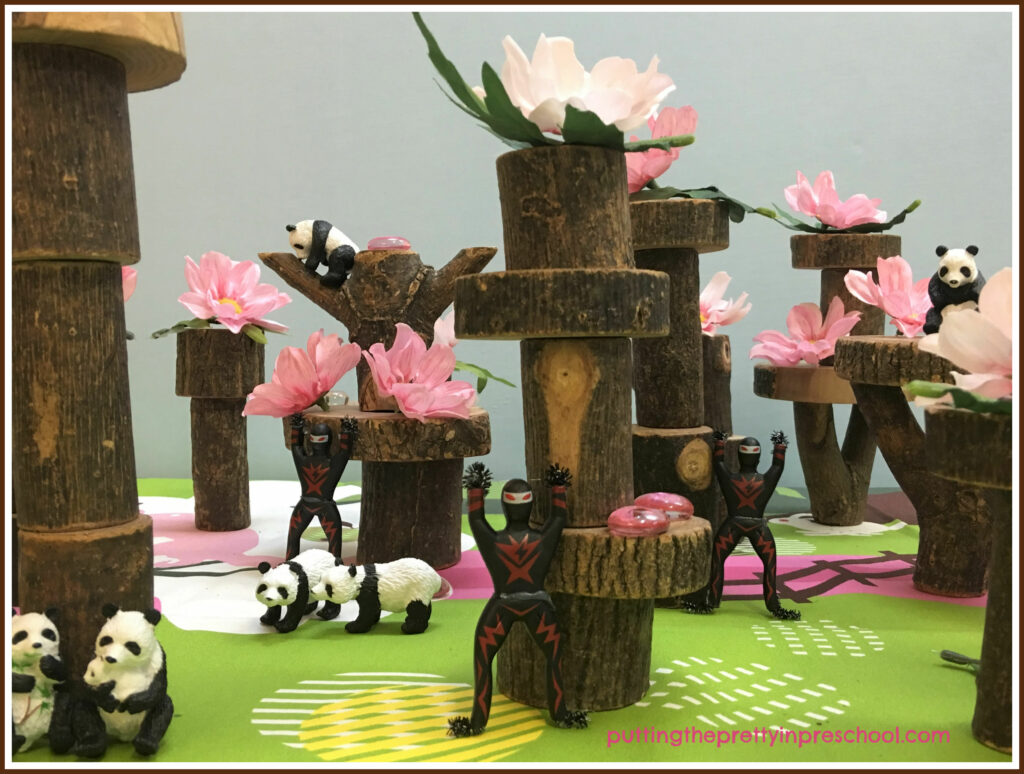 ---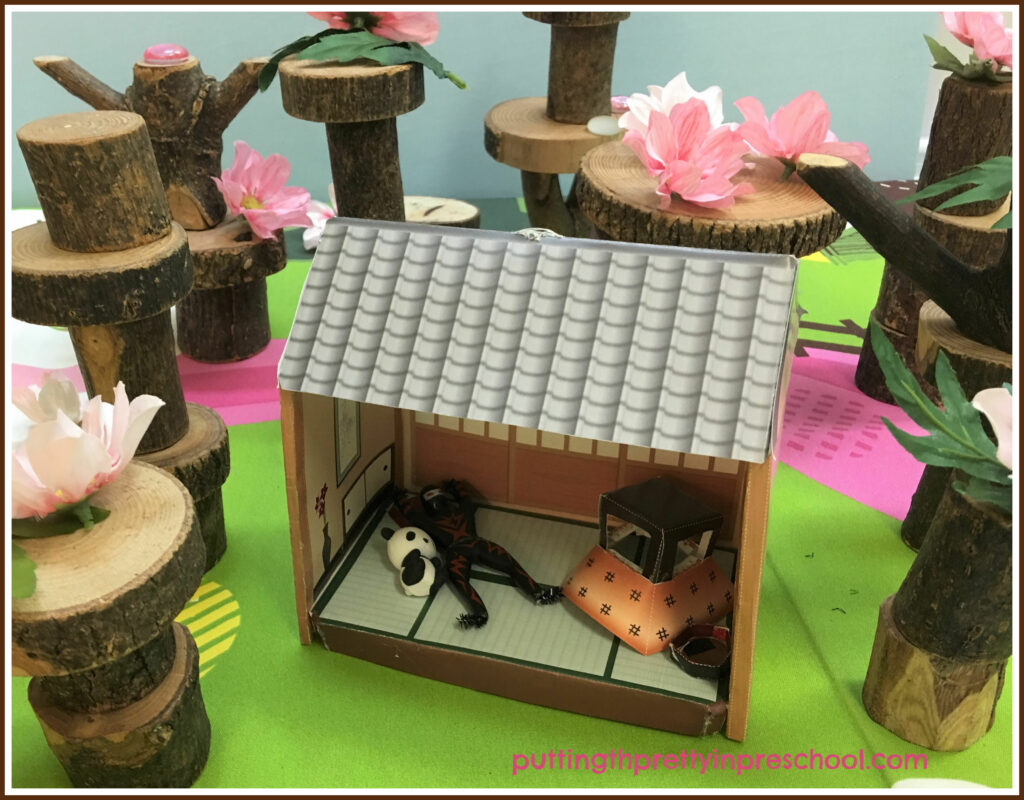 ---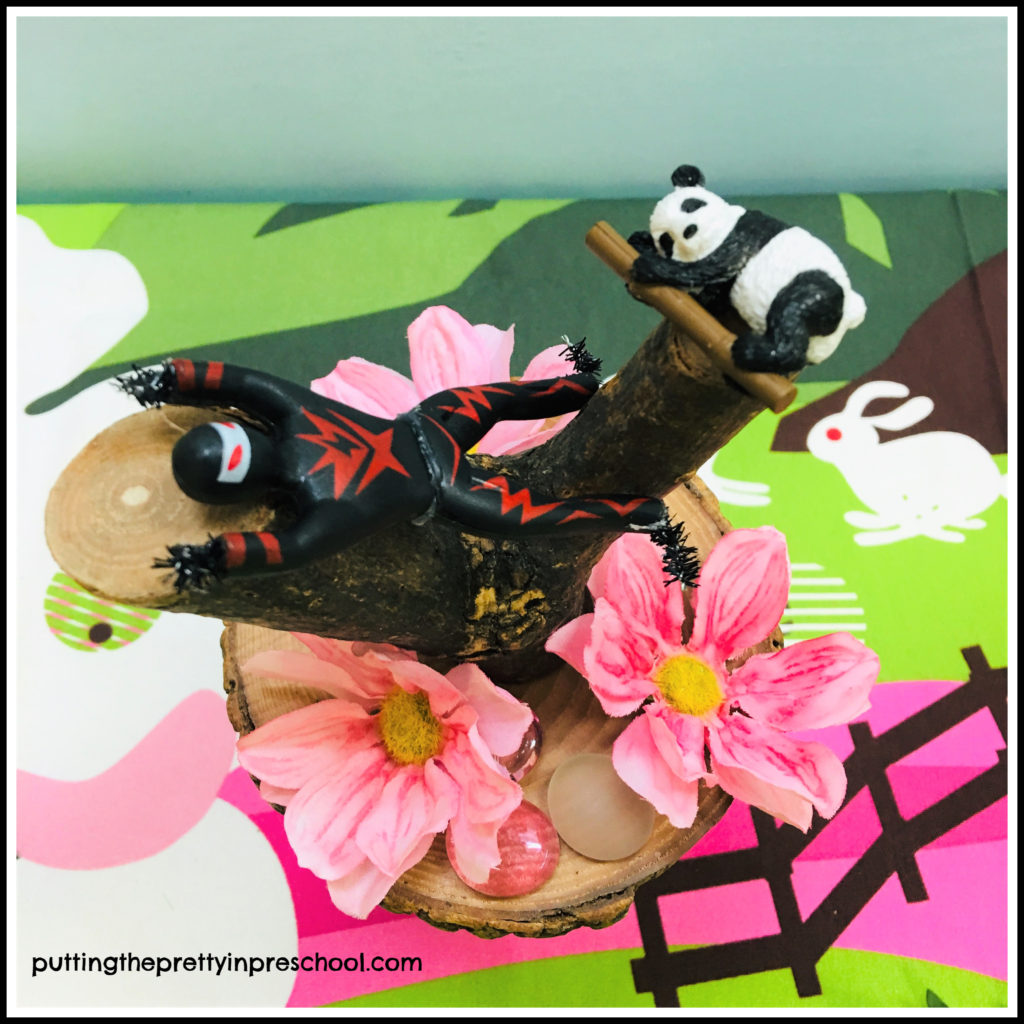 ---
For the ninjas take apart Wall Crawlers, available at dollar stores. Remove the jelly-like insides, glue the upper and lower body parts together with a hot glue gun, and glue in pipe cleaner hands and feet.
---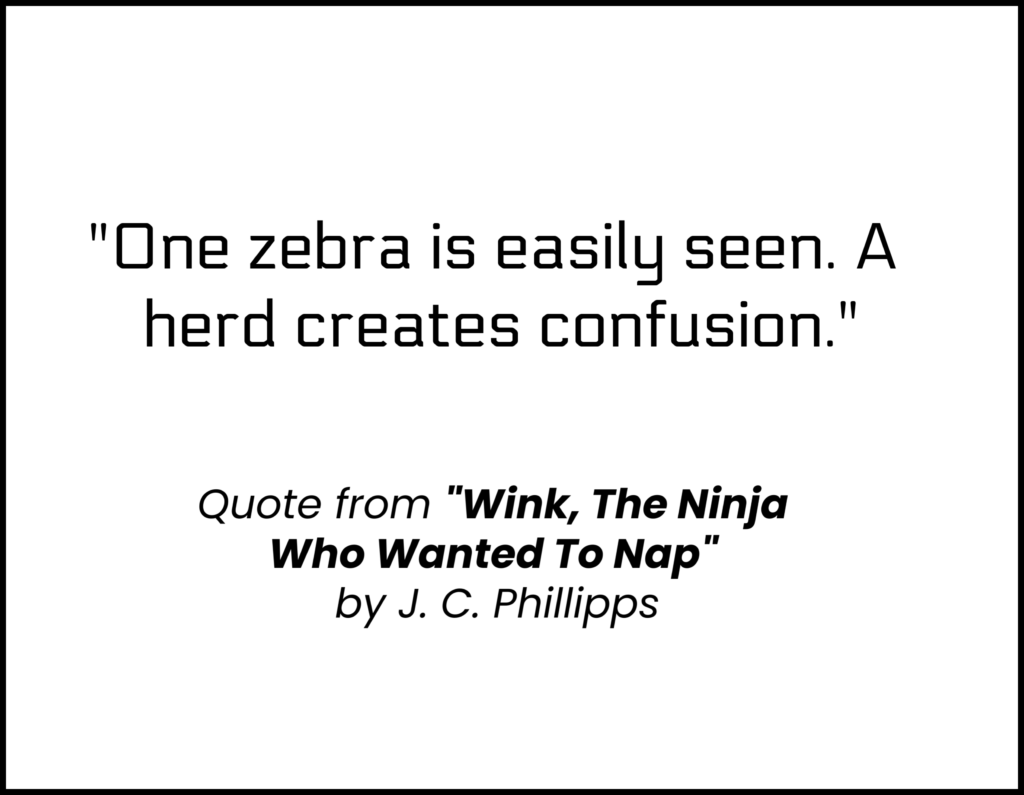 ---
Ninja Dress Up
Collect ninja-themed props for dramatic play and photos ops. Include
Ninja masks (Dollar Tree)
Throwing stars (Dollar Tree)
Ninja vests (Dollar Tree)
Foam swords (Dollar Store)
A stepping stool to stand on and pose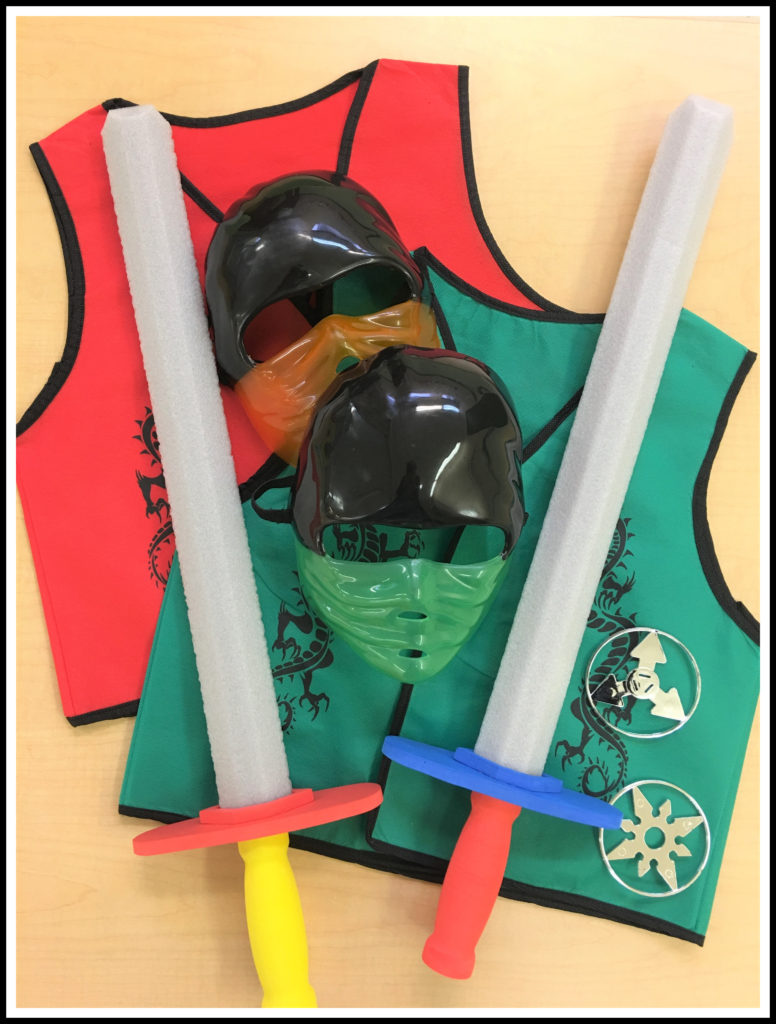 ---
Ninja Pretend Play Printables
Download these free printables to inspire ninja themed pretend play. They work best printed on cardstock paper.
The mask can be cut out and decorated with crayons or felt pens. It can also be traced onto and cut from colored paper. Attach an elastic string so the mask can be worn.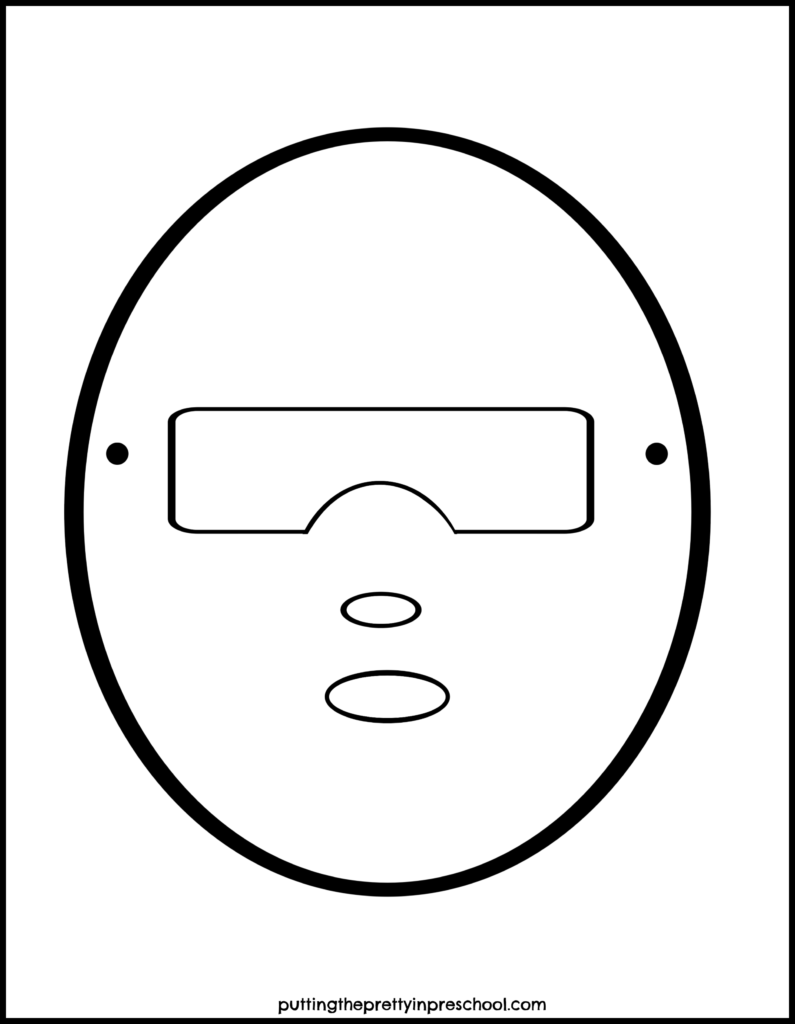 ---
---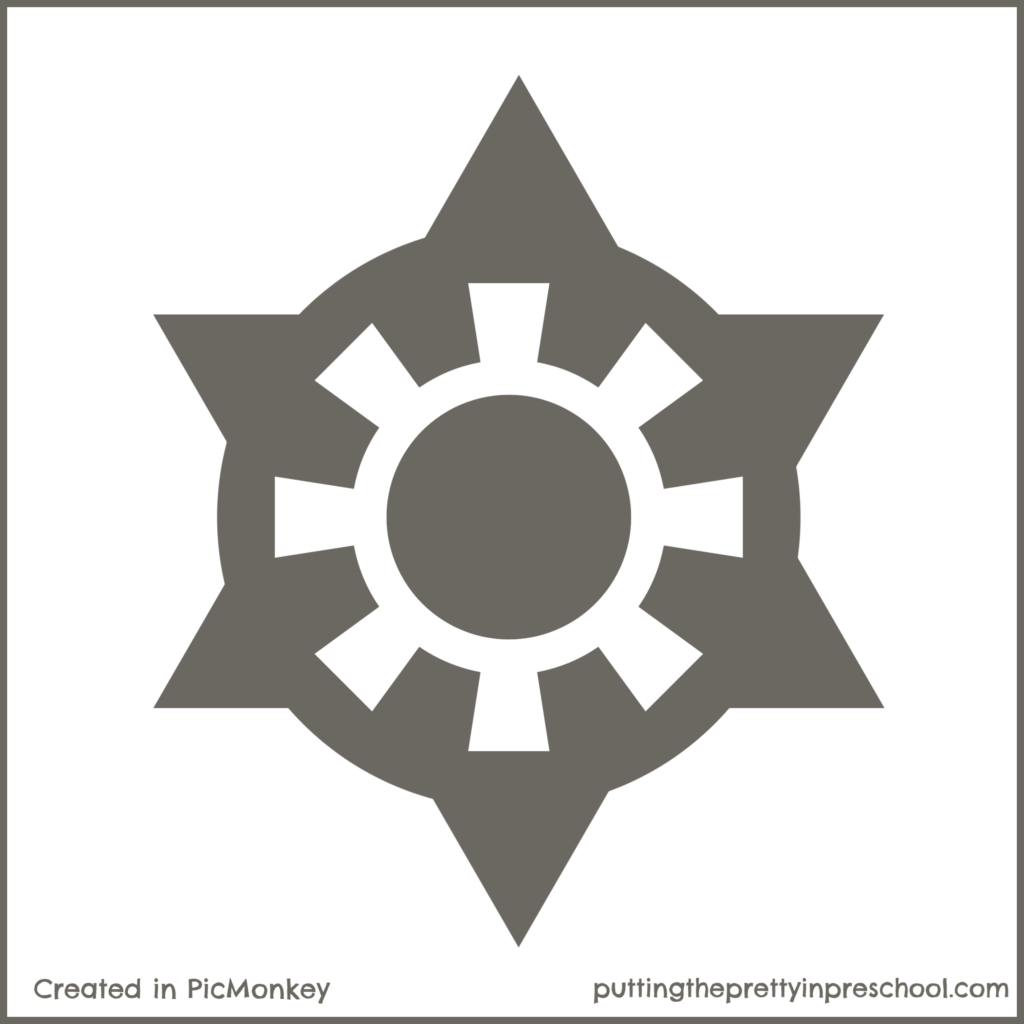 ---
---
World Landmark Geography Center
This center is inspired by Wink's circus performer travels, and his sleeping area at home.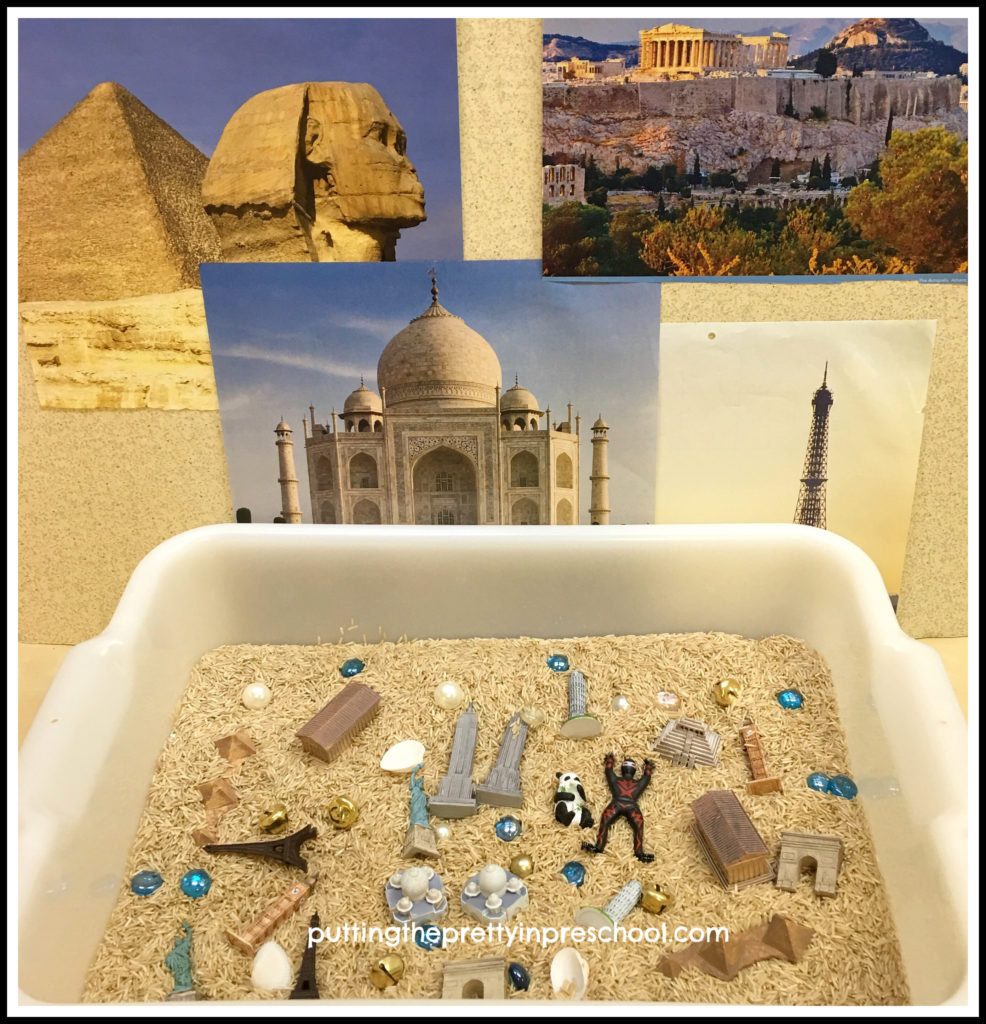 ---
Display pictures from around the world above a table. Add a rice sensory bin with:
Safari Toob "Around The World" landmark figures
Loose parts (gems, beads. bells and shells are featured above and below)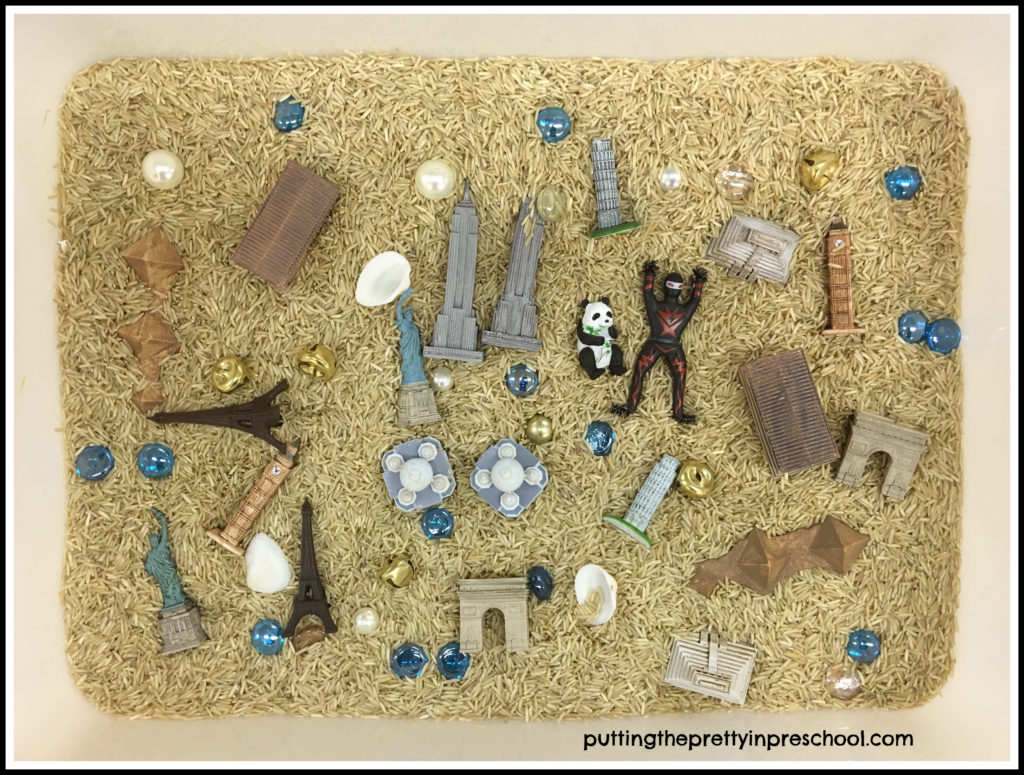 ---
Tree Placemat
Set out ninja figurines, panda bears, pink gems and this free tree placemat printable so children can create a cherry garden scene.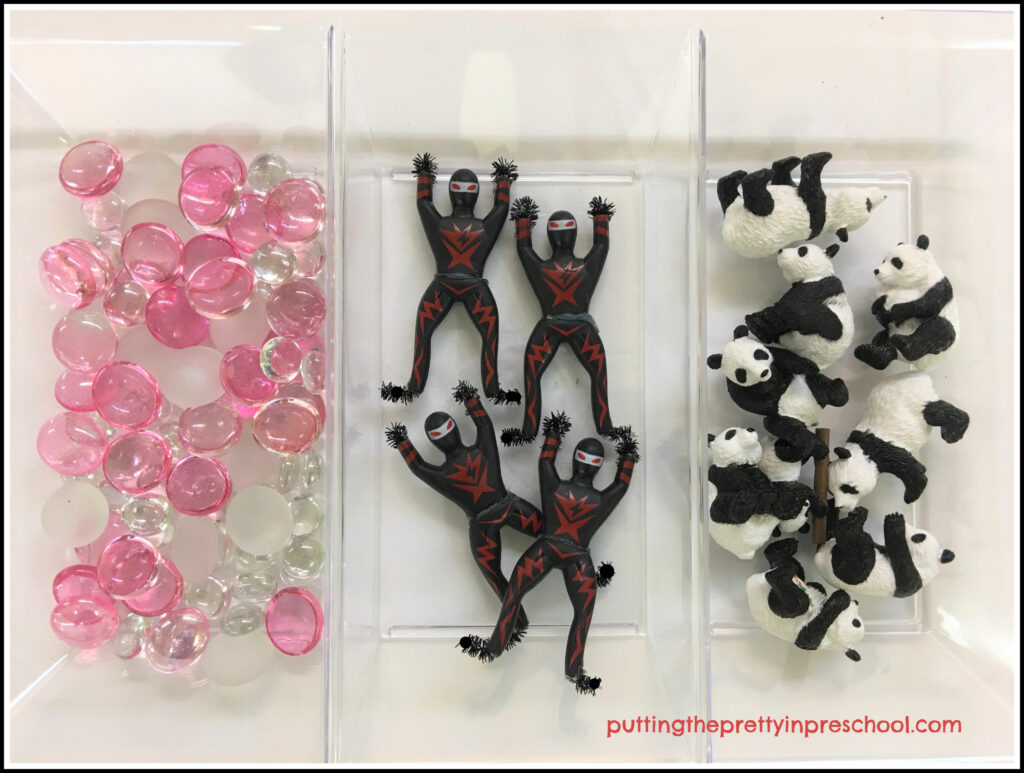 ---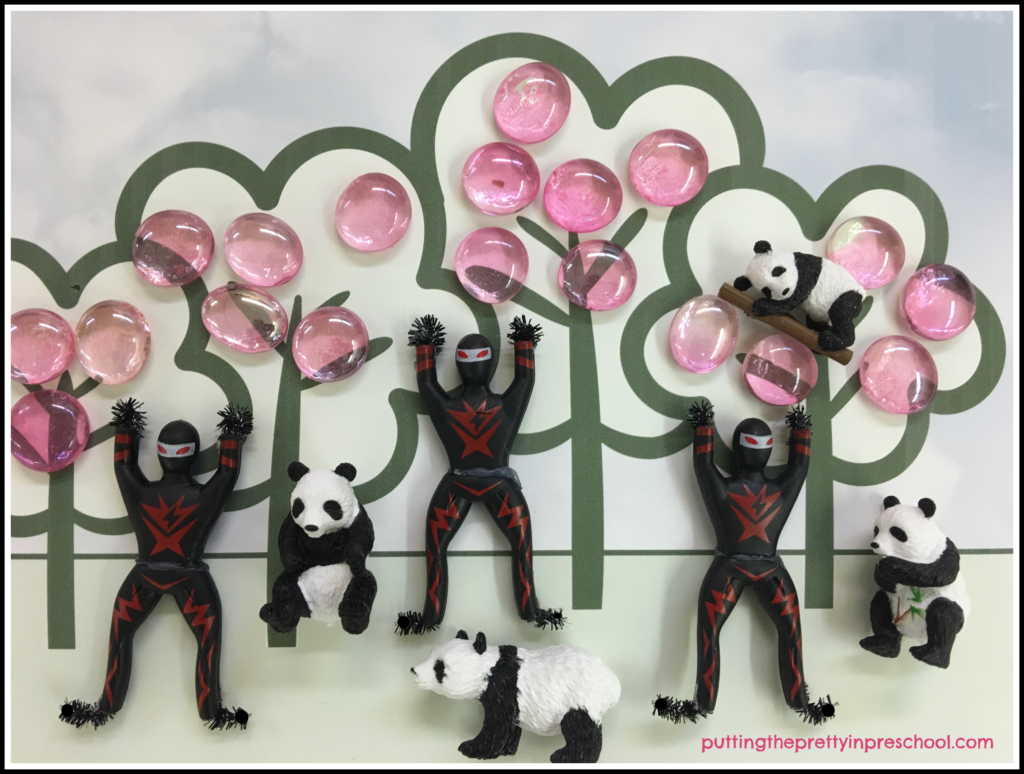 ---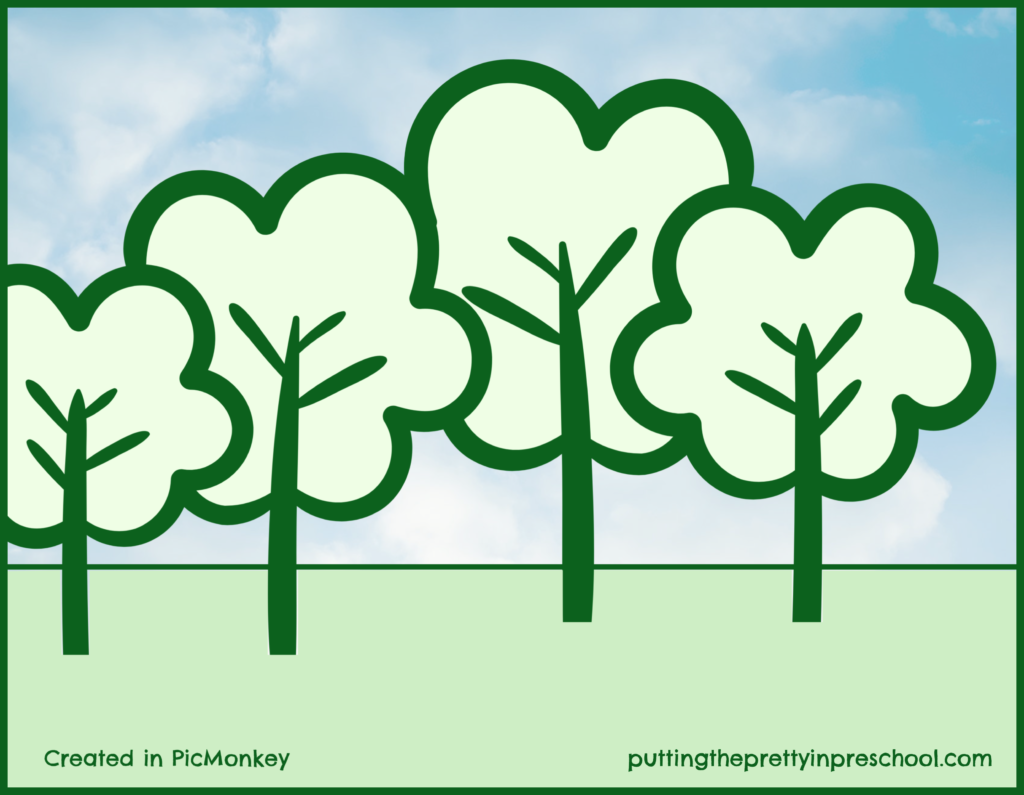 ---
(This printable was created in PicMonkey and is for personal or one classroom use only.)
---
Children can make a similar scene with eraser figurines and gems.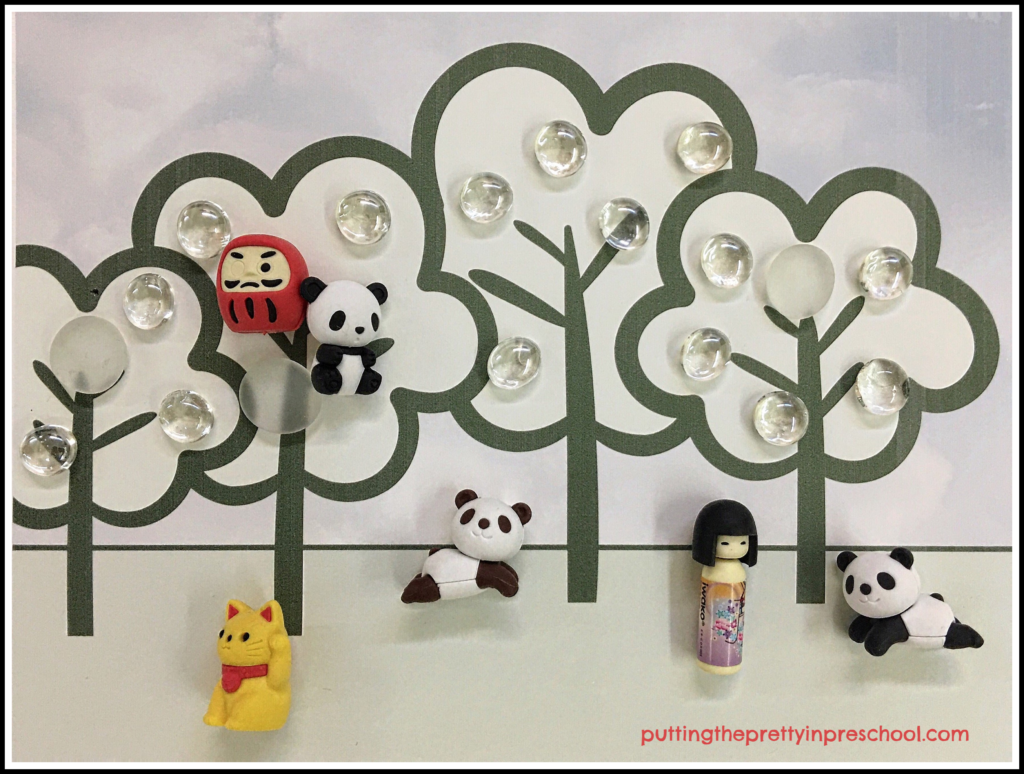 ---
Other Book Themed Accessories
Keep your eye out for accessories that compliment this book theme.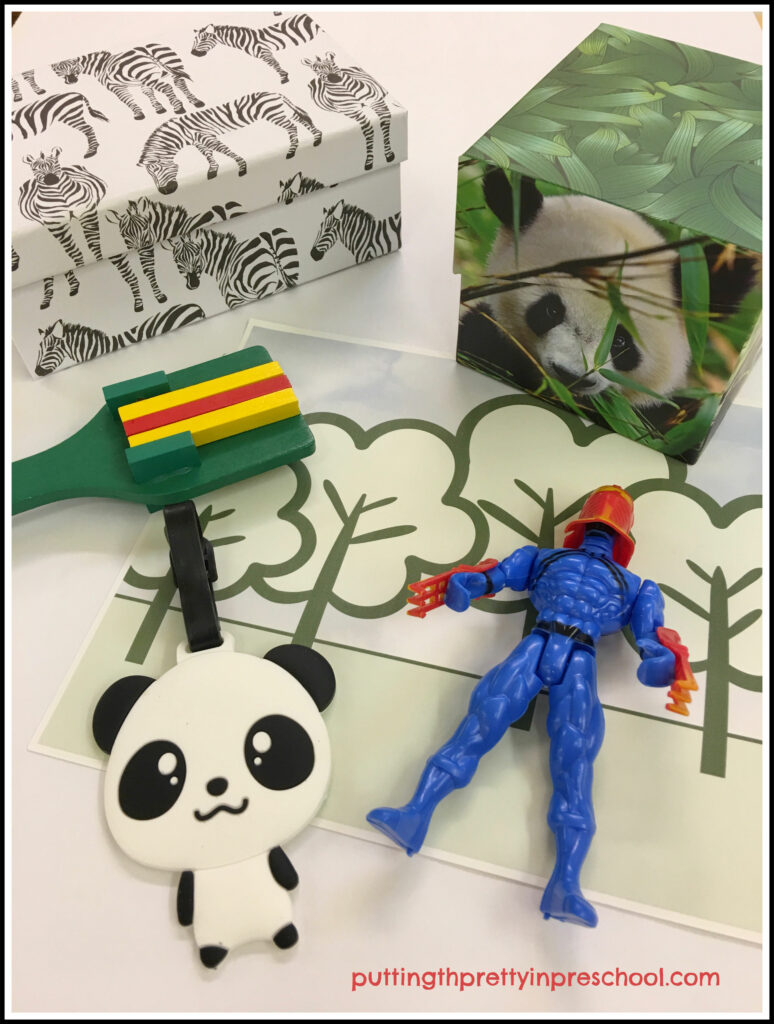 ---
A Little Ninja History
Ninjas …
were spies/warriors active from the 12th century to the early 1600s.
were specially trained. Their skills were handed down from father to son, and from teacher to a small group of trainees.
were exceptional students. Only top students were picked for training in schools.
were extremely physically fit.
were skilled at using swords and throwing discs.
were good at keeping secrets. To this day little is known about their training.
were great actors. They pretended to be someone else in their daily lives and were good at making surprise attacks.
---
"Wink, The Ninja Who Wanted To Nap" is a followup story to the delightful picture book "Wink, The Ninja Who Wanted To Be Noticed." To view a video of the first book read by author J. C. Phillipps, click here.
---
To see how to make a toilet roll ninja craft featured on the website www.kidsactivities.com, click here.
---
You may also like: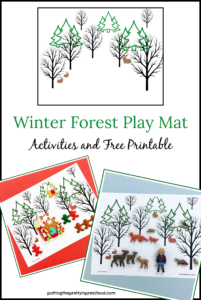 ---
Don't forget to share this post on Pinterest or your favorite Social Media channel. Sharing is caring!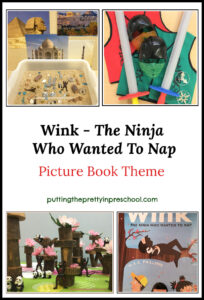 ---
© Annette Kaminsky