A Winter Forest Play Mat is handy for Christmas topics and can be used into the New Year in winter-themed small world play. I first created the table mat in this post for Mr. and Mrs. Santa paper dolls and then thought of more early learning activities for it. The versatile play mat is free to download below. It was designed for size 11-inch x 17-inch photocopy paper but could be printed on 8 ½-inch x 11-inch cardstock or regular paper.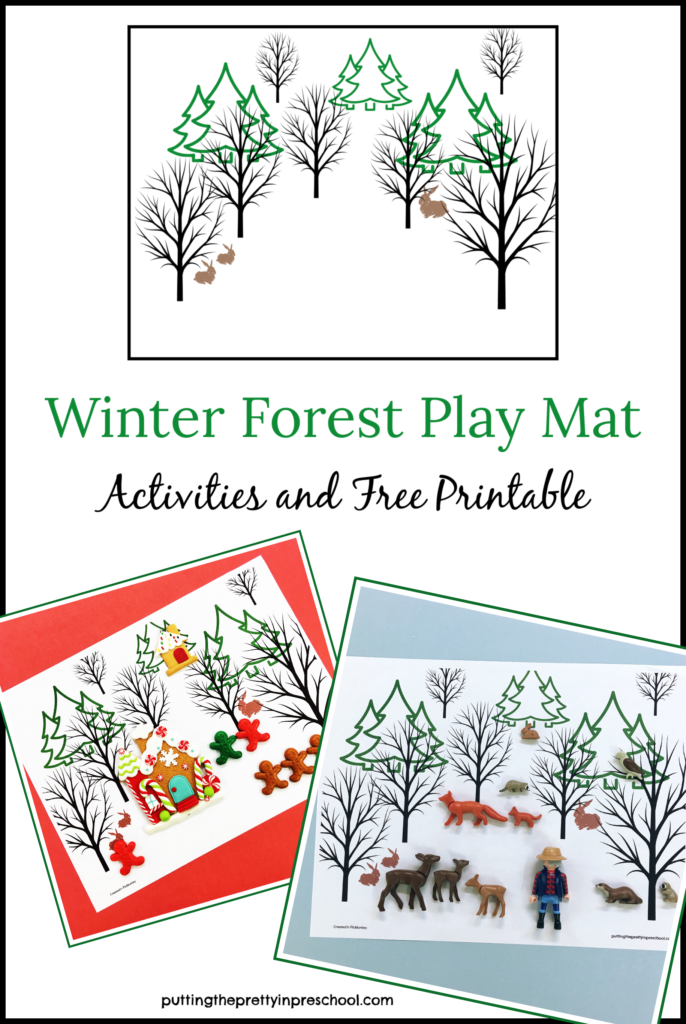 ---
Winter Forest Play Mat Activities
Gingerbread Boy And Girl Small World Play
Nonbreakable Christmas gingerbread house tree decorations and game pieces take center stage on the play mat. Make sure to take off any screwed in hooks or other parts for hanging the decorations before they are set out.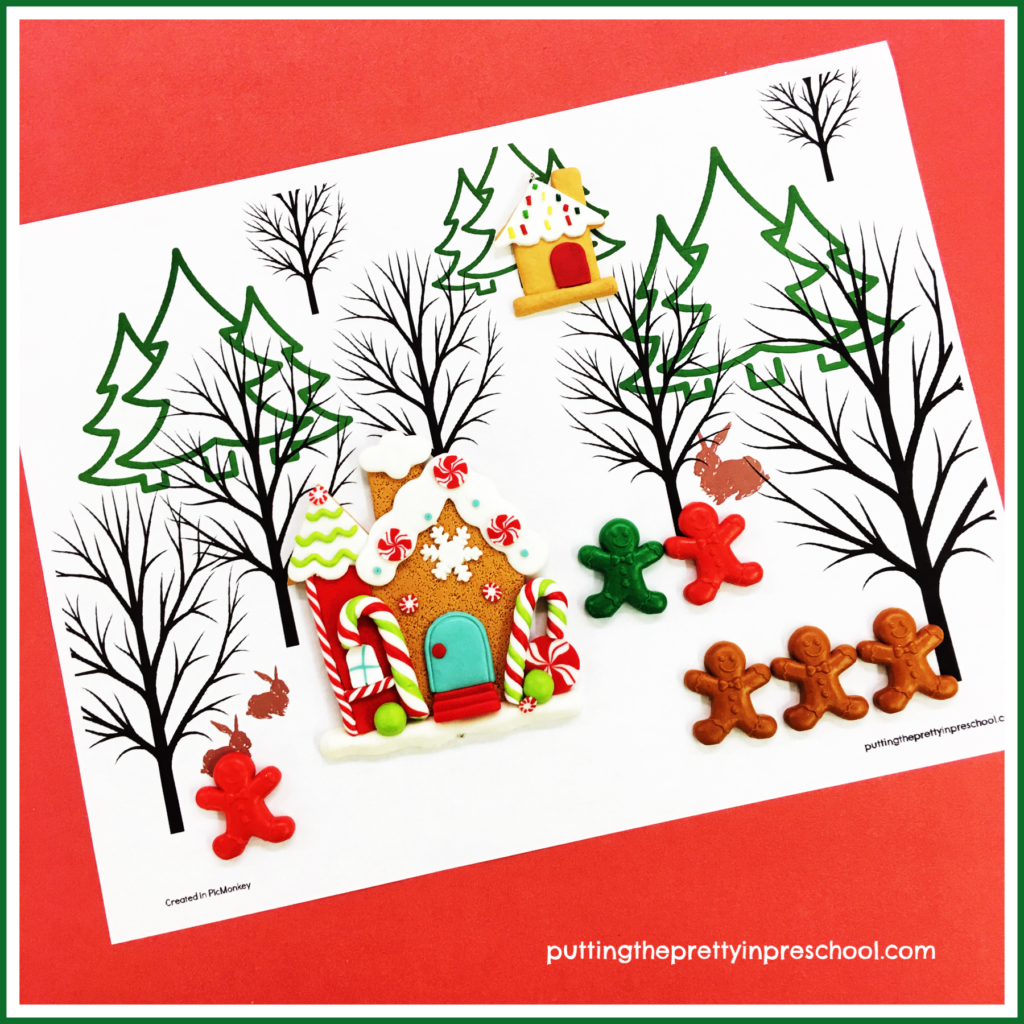 ---
Paper Doll Backdrop
The play mat makes a fitting backdrop for paper doll cutouts. These Mr. and Mrs. Santa paper dolls and their clothing are cut from Christmas gift wrap. Miniature craft presents, Christmas erasers, and other seasonal pieces can be added to complete a scene.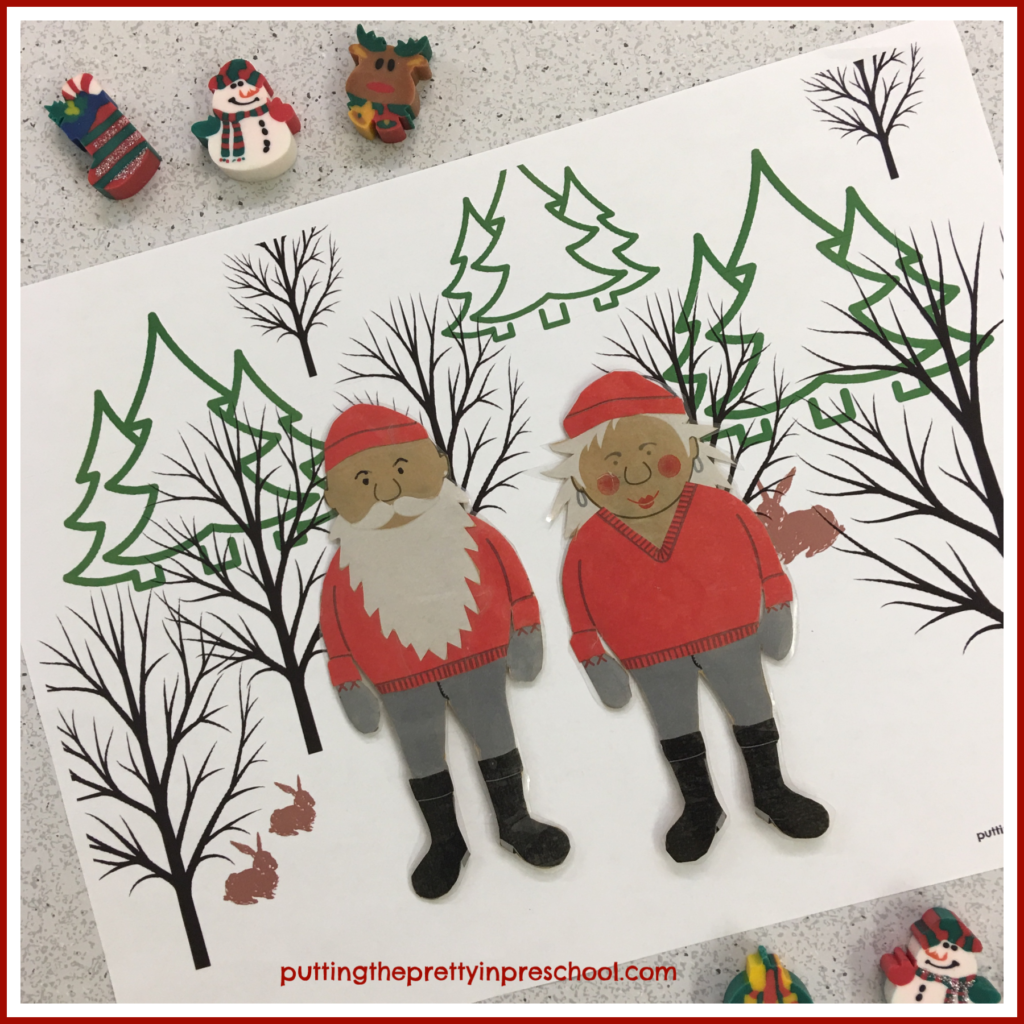 ---
Forest Imaginative Play
Forest animal figures and hiker on the play mat provide an invitation for imaginative play.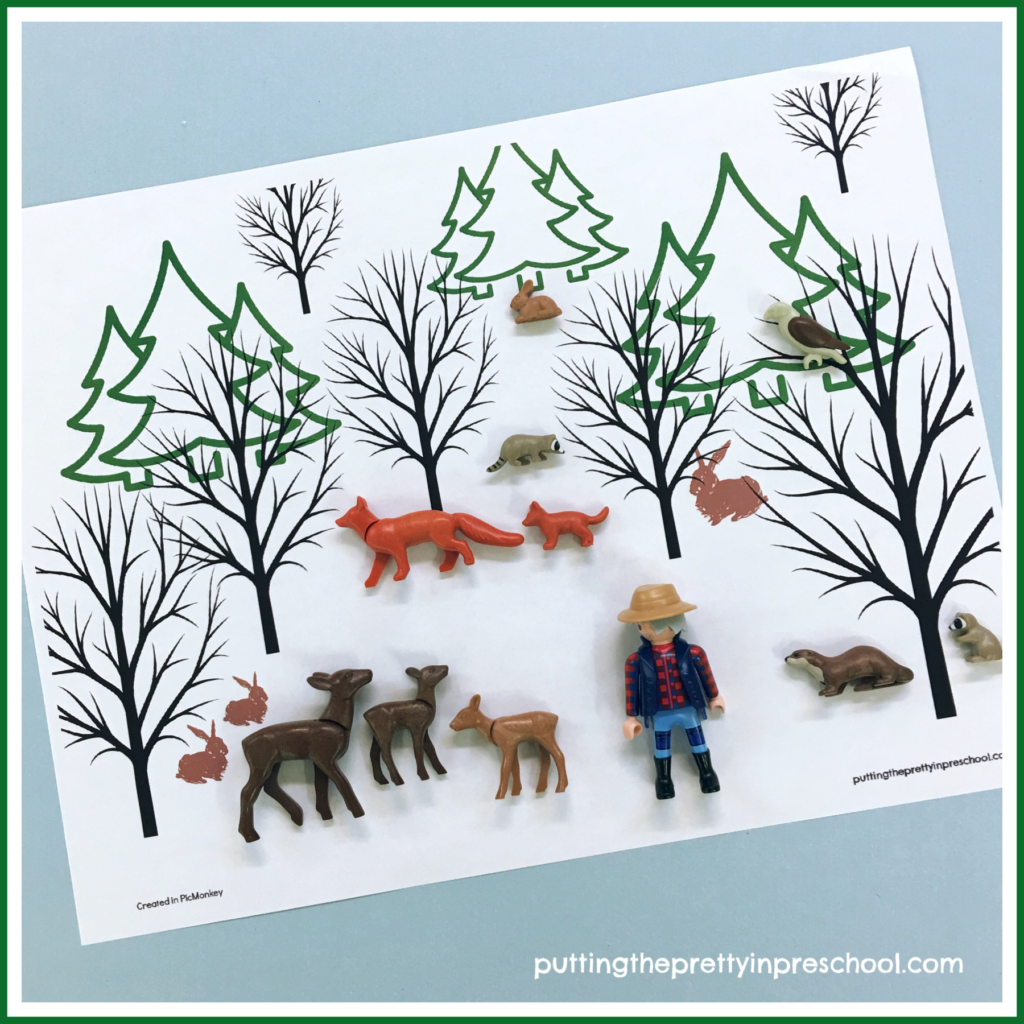 ---
Along with the above ideas, this Winter Forest Play Mat makes an inviting drawing or collage prompt. And children will love it as a snack mat. The possibilities to use it are endless!
Spicy gingerbread cookies and trees with the recipe from https://www.seriouseats.com/recipes/2018/12/gingerbread-cookies.html on the table mat are perfect for your next get-together with family or friends.
---
Download the Winter Forest Play Mat below.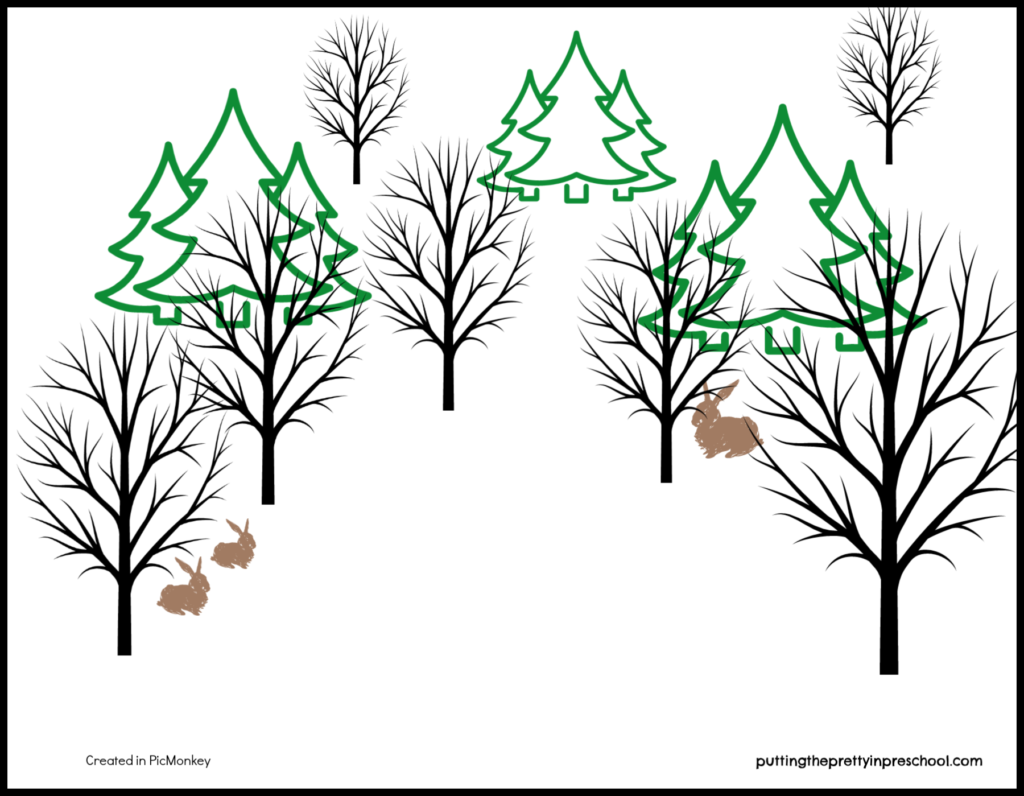 ---
This printable was created in PicMonkey and is for personal or one classroom use only.
---
How would you use this nature-themed play mat? Feel free to drop a comment below.
---
You may also like: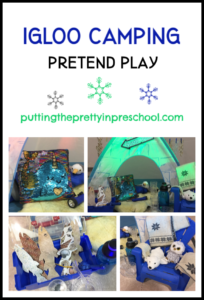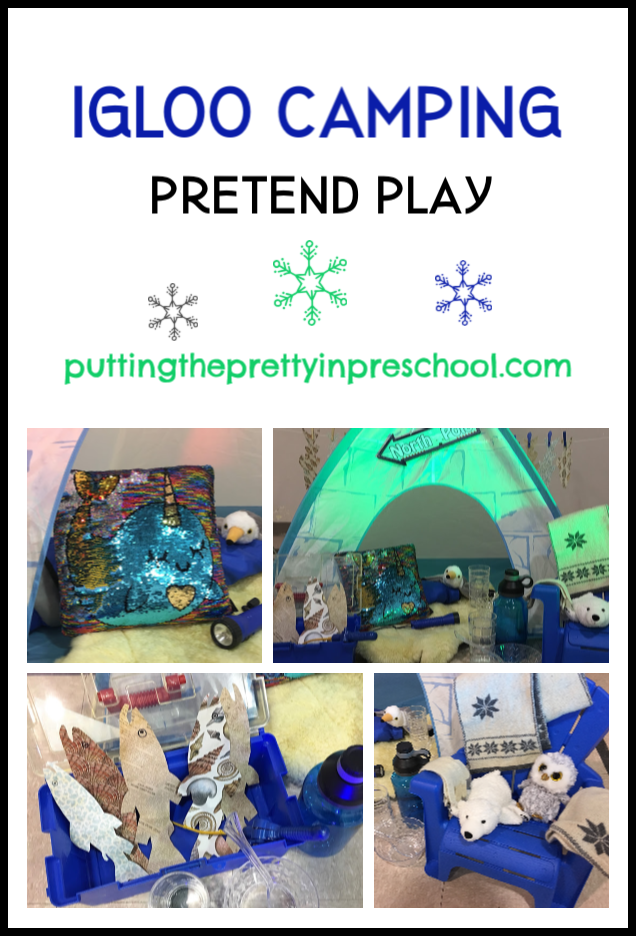 ---
Mr. and Mrs. Santa Runway Parade
---
Don't forget to share this post on Pinterest or your favorite social media channel. Sharing is caring!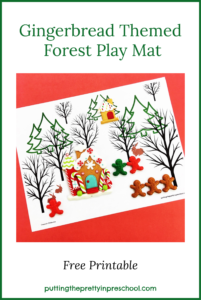 ---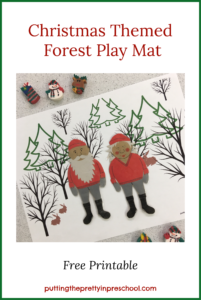 ---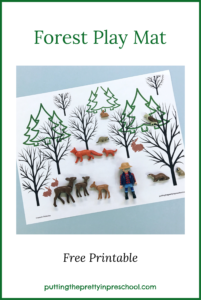 ---
© Annette Kaminsky