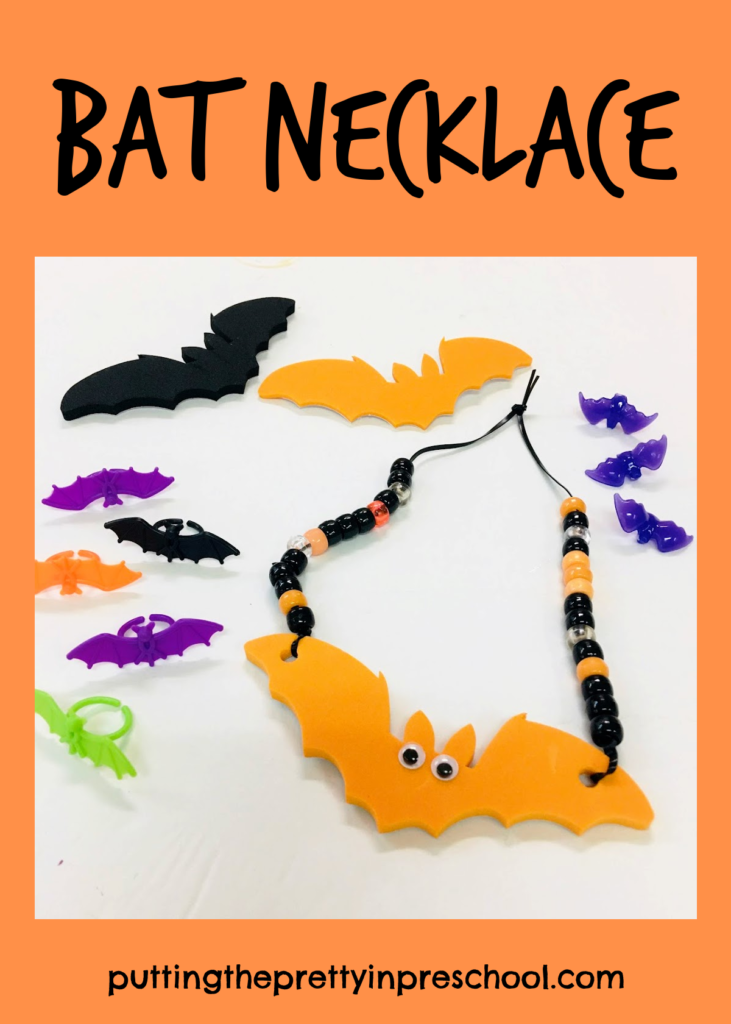 _______
This simple bat necklace craft is sure to excite little learners. The preparation time is minimal, and just a few, easy-to-find supplies are needed. A free template printable is included below.
_______
Bat Necklace Supplies To Collect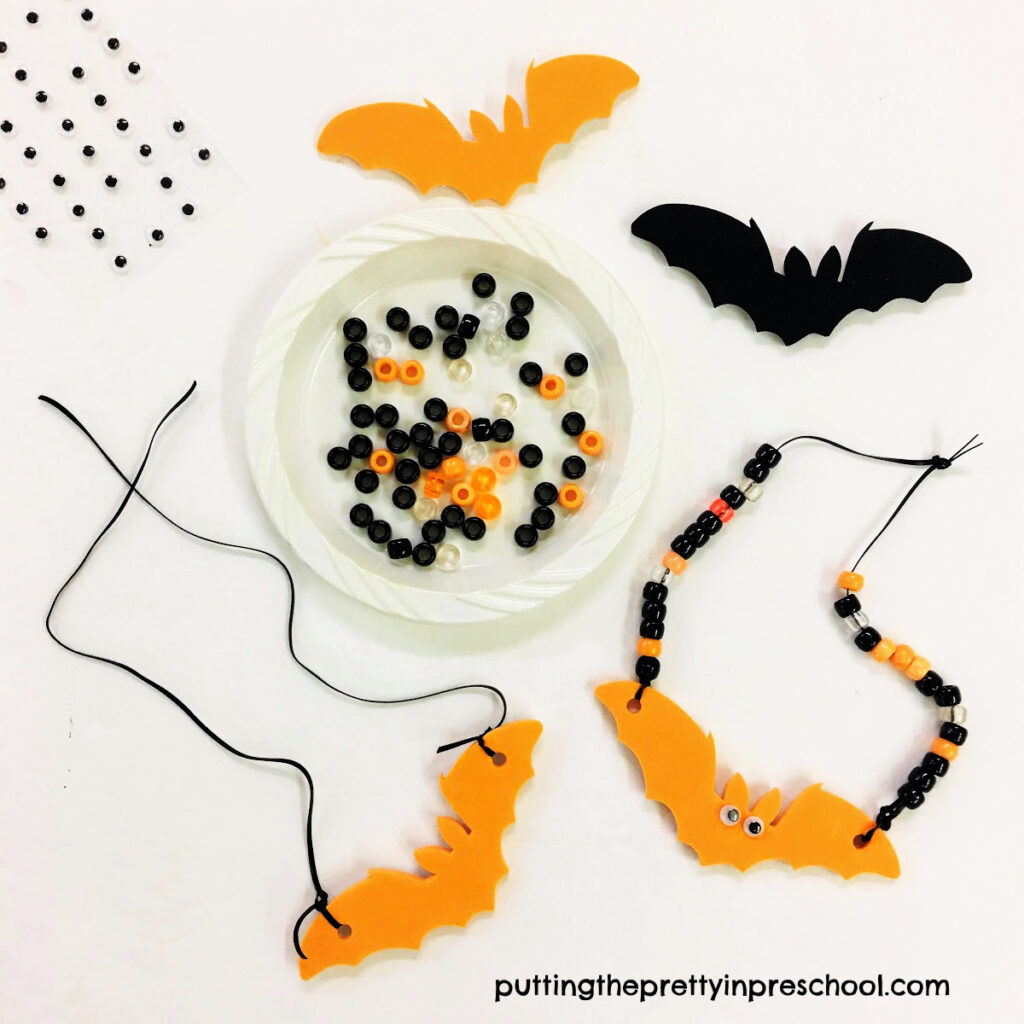 _______
Collect the following supplies for the bat necklaces:
bat stickers, rubber bat figurines, or cardstock bats
orange, black, and clear pony beads
tiny sticker googly eyes
stretchy plastic or thin lacing string
_______
Making The Bat Necklace
Cut bats from orange cardstock. Feel free to download this template.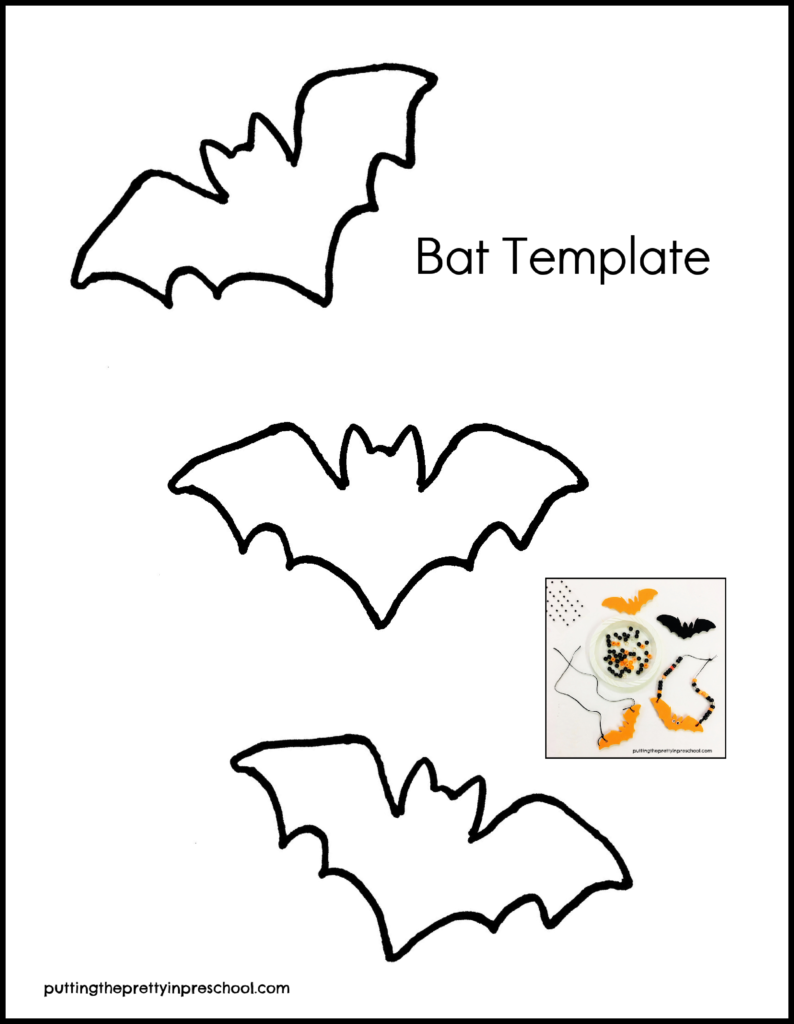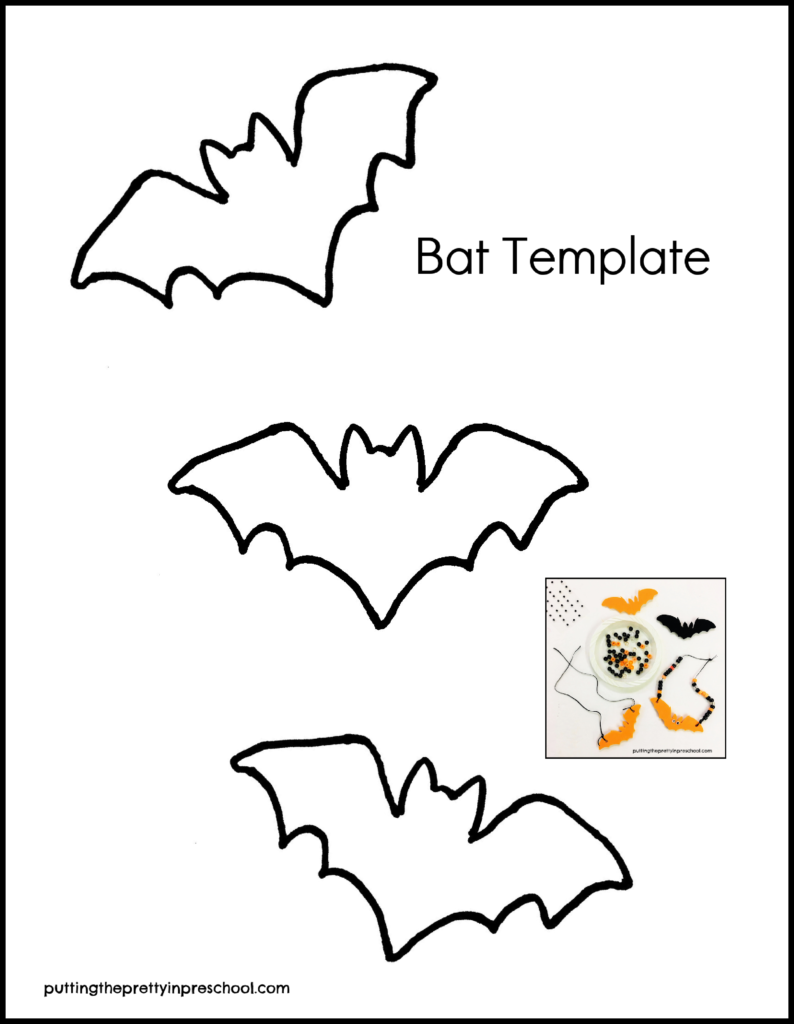 _______
This printable is for individual or one classroom use only.
_______
Tip: Bat stickers or rubber figurines would work well too, and save on preparation time. If you plan on using sticker bats, it is important to leave the paper backing on.
Punch a hole in the sides of each bat. Then cut lacing string into 12 – inch lengths. Two will be needed for each necklace. Securely tie one end of the strings to each side of the bats.
Set out containers of black, clear, and orange pony beads. About forty beads per child will be more than enough.
Tip: Using orange beads of different types (opaque, transparent, and pearl) adds more choice. And then certain beads may become "treasures" to search out for some little learners.
Invite children to string the beads on each side of the necklace.
Adding about 15 – 17 beads per side works well. In doing this craft, I found that many little learners naturally stop stringing beads at around 15.
Ask children to count beads on the side with the most, and add the same number to the other side. Tie off the necklaces, and help your little charges add tiny sticker googly eyes.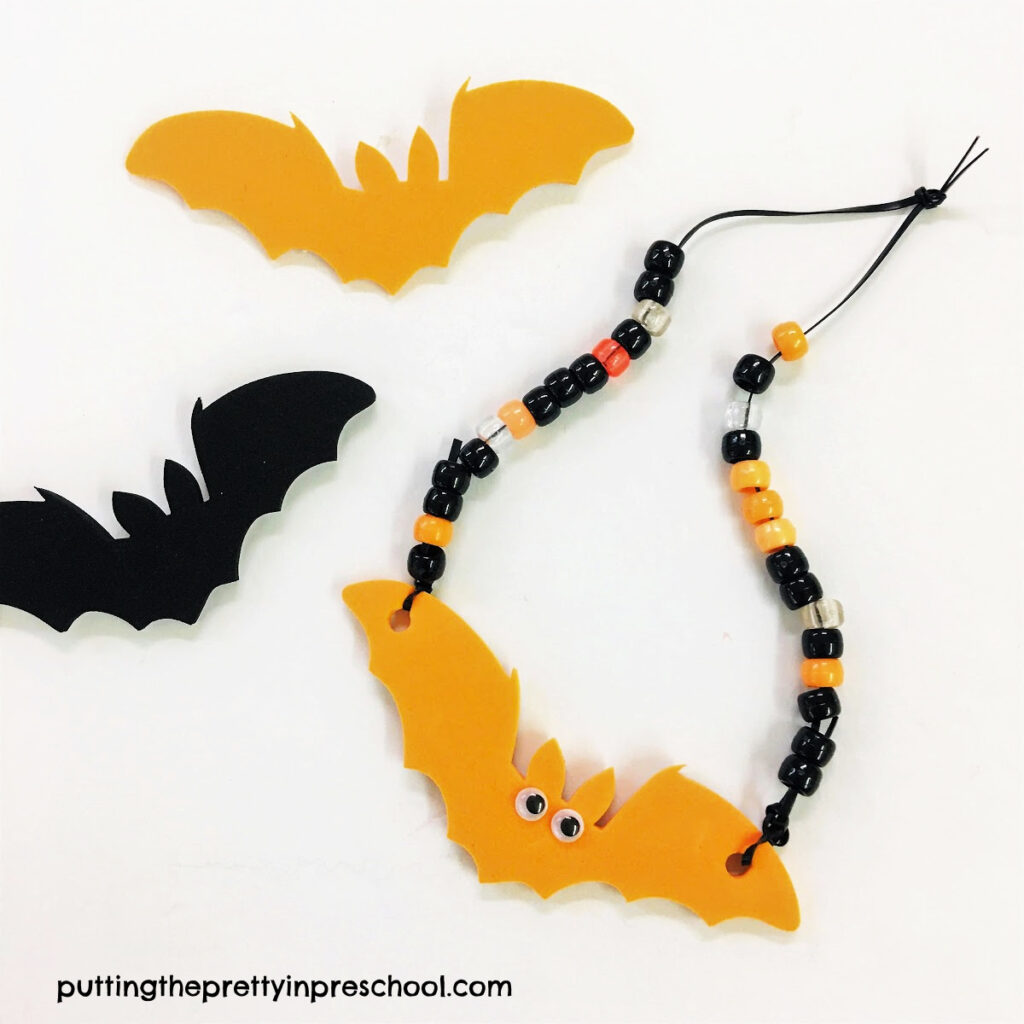 _______
Snap a few pictures of children wearing their new bling.
_______
Variations Of This Batty Craft
Using orange, black, or striped cut straws would add interest. And the color scheme of the necklaces could be changed entirely.
_______
Follow me on Instagram for more ideas. If you try this bat craft and tag me, I will add your post to my stories.
_______
_______
You may also like: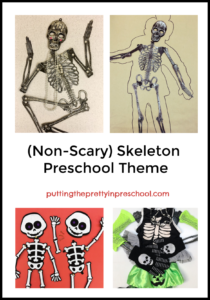 _______
Green Huntsman Spider Facts And Activities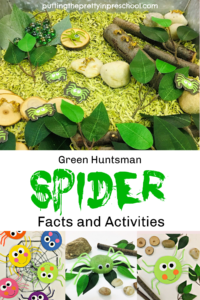 _______
Don't forget to share this post on Pinterest or your favorite social media channel. Sharing is caring!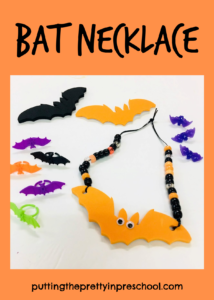 _______
© Annette Kaminsky October 24, 2021
_______
Follow me on social media for more ideas: