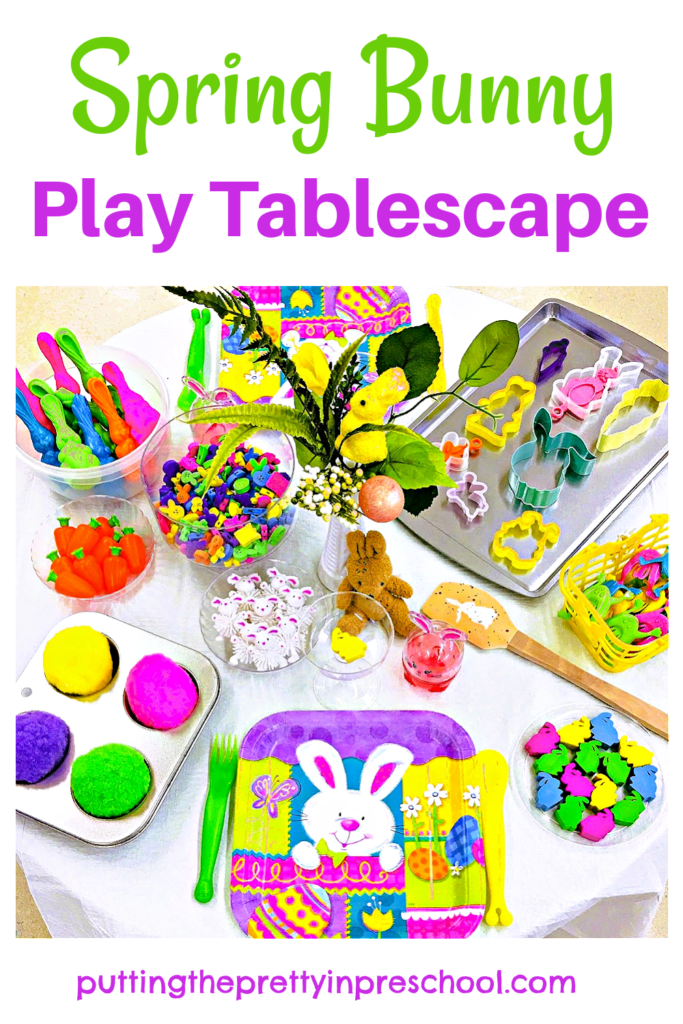 _______
Bunnies are a symbol of spring, and can easily be spotted hopping around neighborhoods at this time of year. They are associated with abundance, rebirth, new beginnings, and fertility. And just as these four-legged garden lovers are prevalent outdoors, bunny-themed accessories are easy to snag in stores at the moment. Here's a collection of accessories featured in a spring bunny play tablescape.
_______
Follow me on Pinterest for more early learning ideas.
_______
Spring Bunny Tablescape Supplies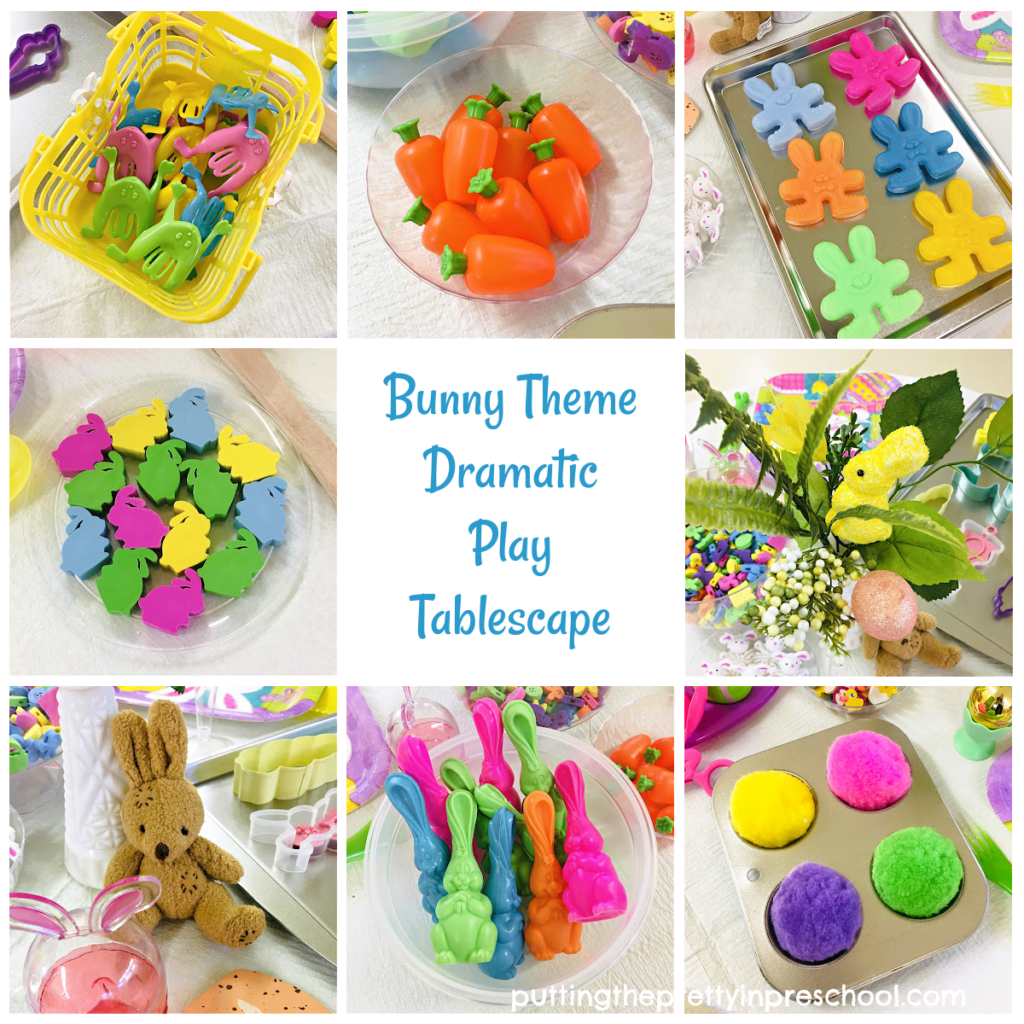 _______
The following bunny-themed supplies are featured in the colorful pretend play setup:
paper plates and cutlery
clear disposable goblets
serving bowls
carrot-shaped treat holders
bowling pins
bunny builder construction toy
large pompom balls
erasers
foam beads
squish bunny party favors
cookie cutters
miniature stuffed bunny
fillable bunnies
hopping bunny and basket game
artificial spring branch
_______
The Spring Bunny Play Tablescape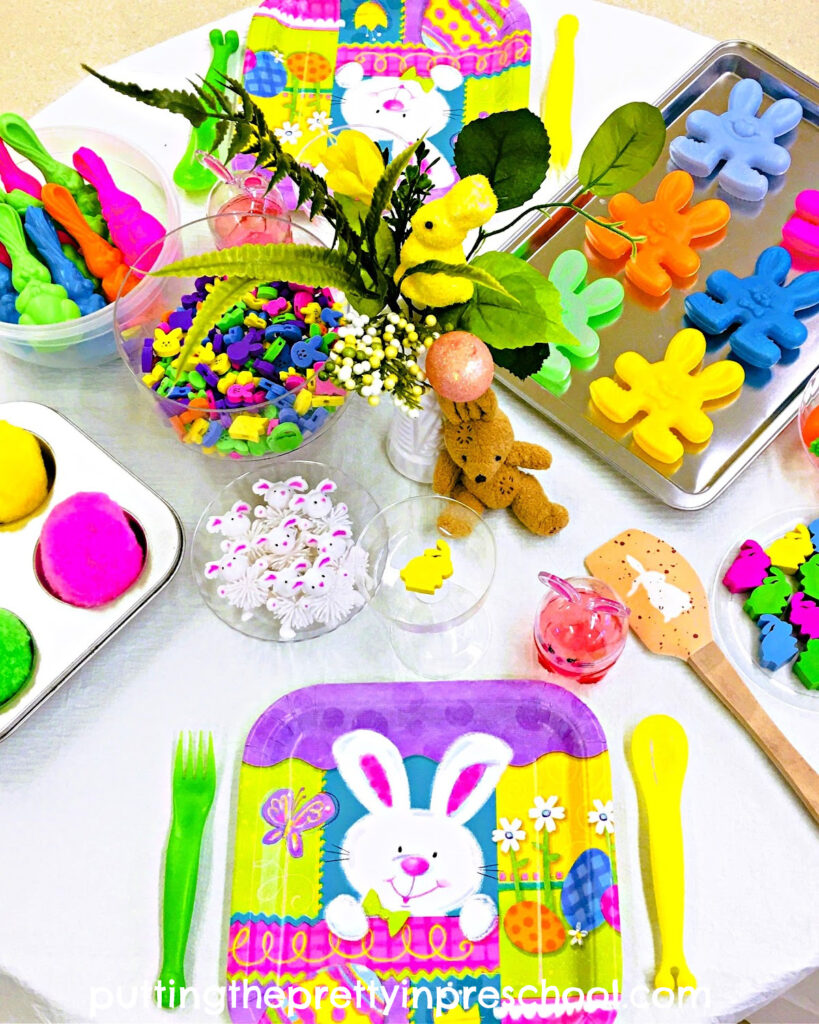 _______
The list above shows the possibilities for collecting accessories for this vibrant dramatic play invitation. Just a few of the supplies will keep a play kitchen center interesting and engaging.
Game pieces and fillable treat holders work wonderfully as play kitchen loose parts.
Early learners will use their imagination to turn these loose parts into muffins, cookies, candies, and other kinds of food.
During the spring season, these kinds of supplies are prevalent at dollar and discount stores, and in the seasonal section of most grocery stores.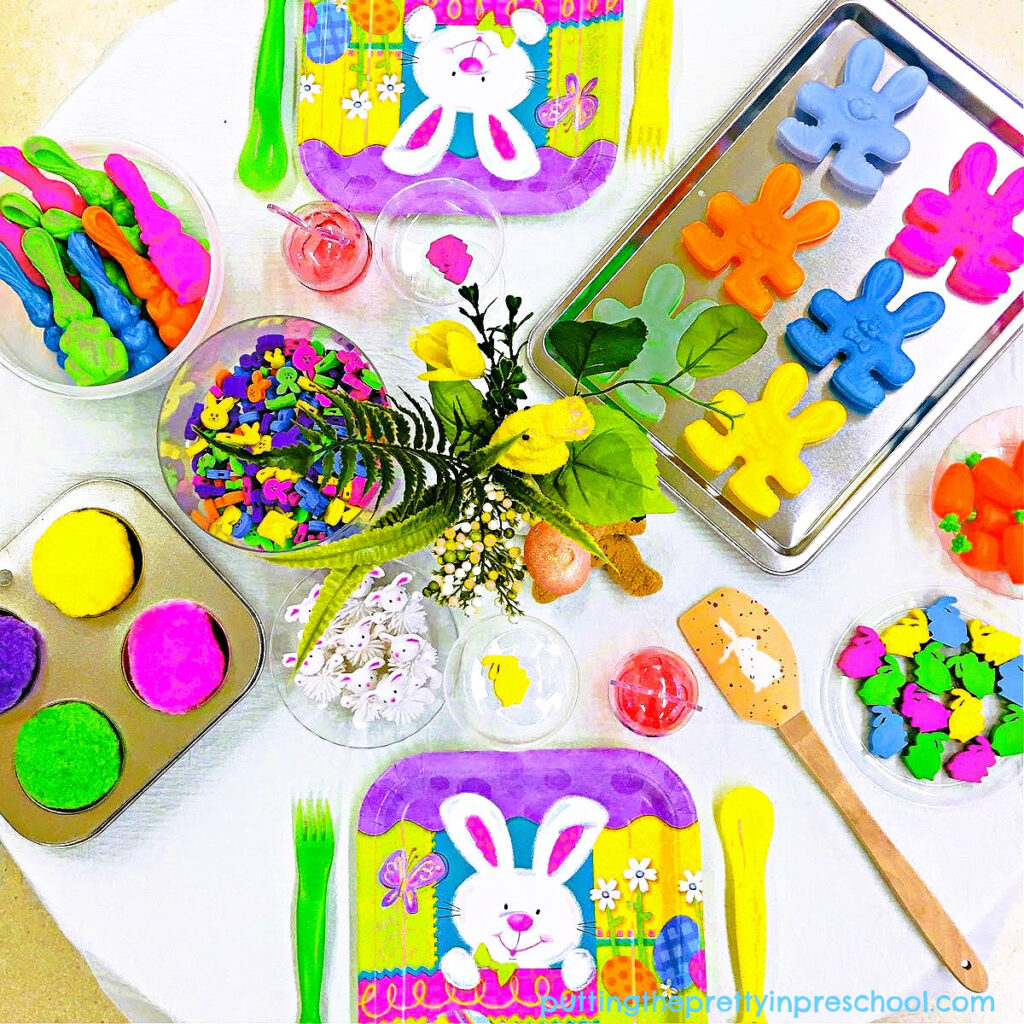 _______
This bunny-themed play tablescape works well during the Easter season and can be offered as part of a spring theme.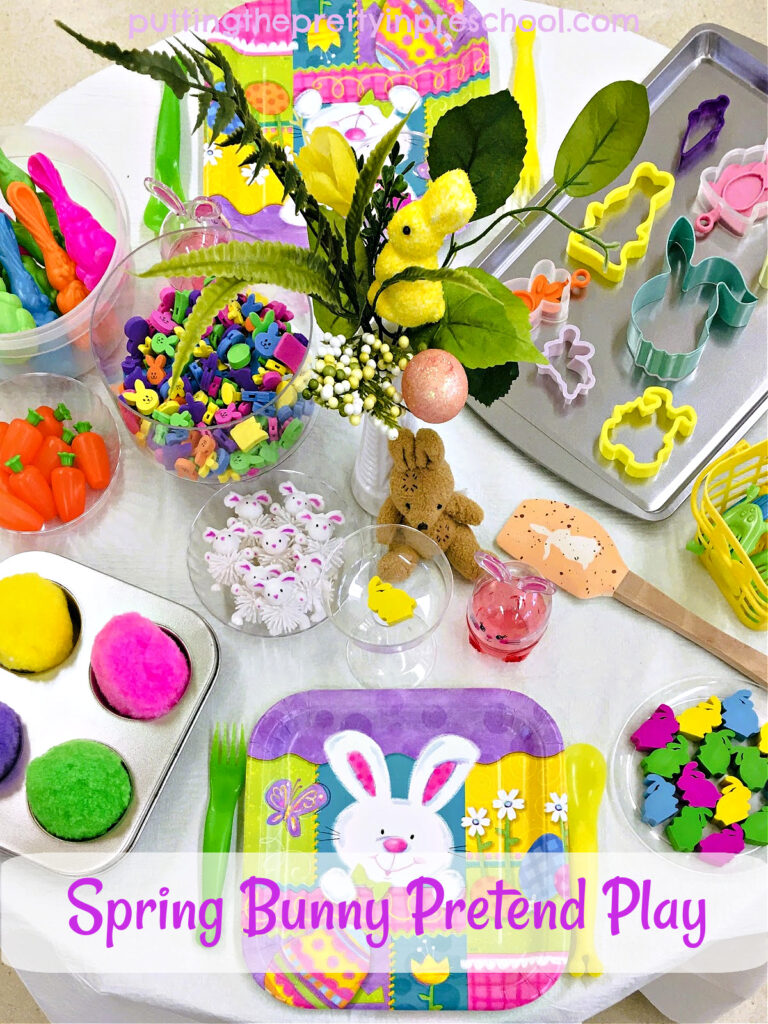 _______
Related:
Easter Pretend Play Tablescape
Pumpkin Tablescape Pretend Play
Thanksgiving Tablescape Pretend Play
Kid's Winter Wonderland Tablescape
Penguin Pretend Play Tablescape
_______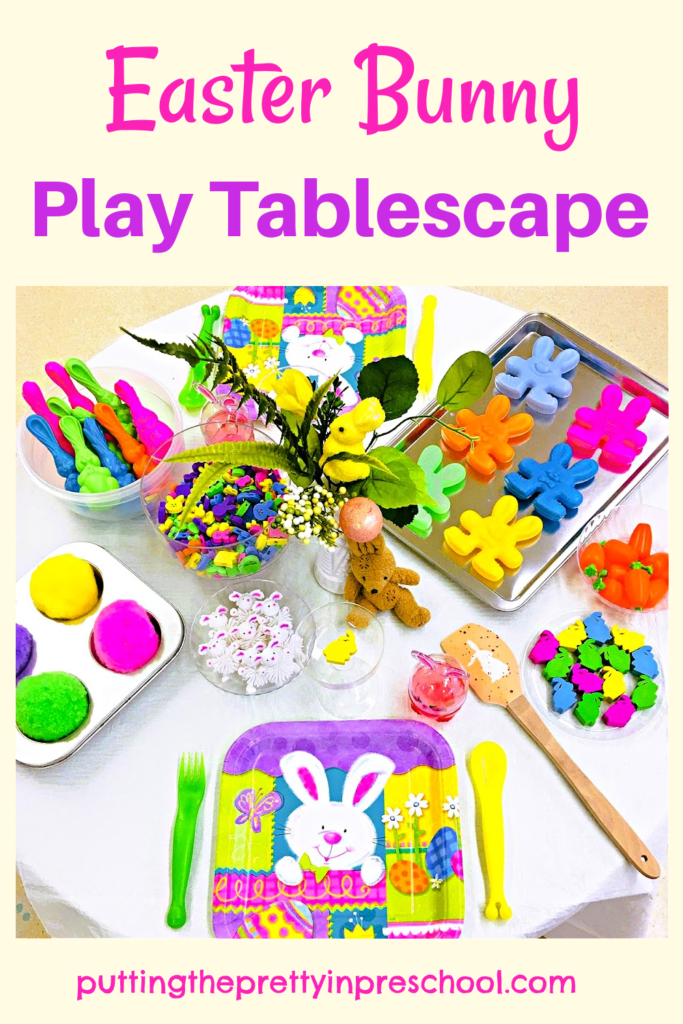 [Read more…]

about Spring Bunny Play Tablescape