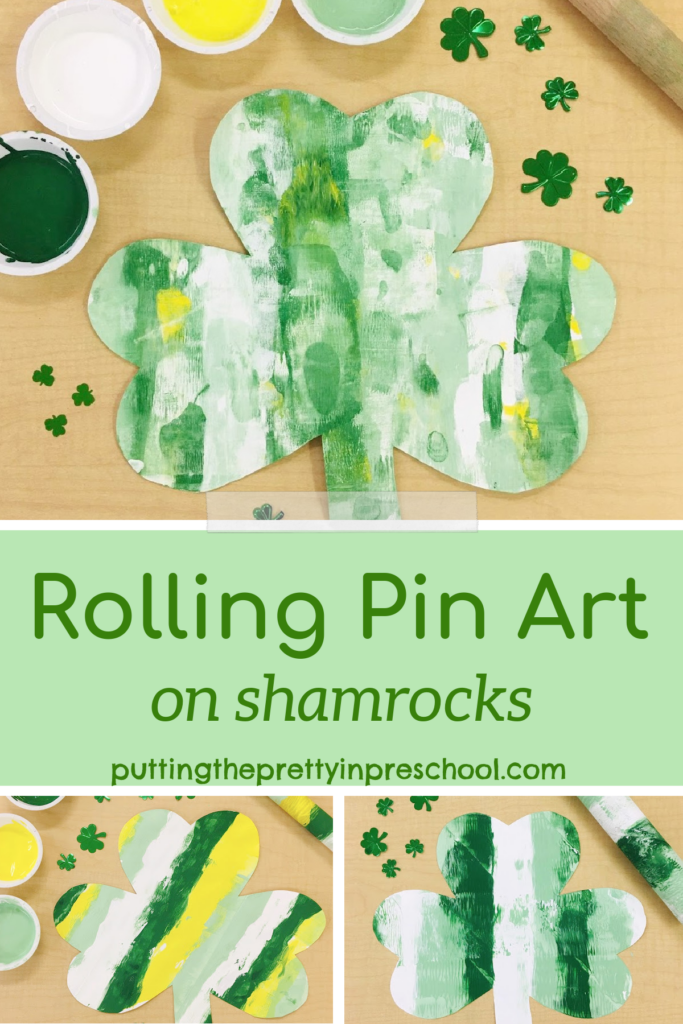 ---
This shamrock rolling pin art project is bound to get a little messy, and that means your little learner is sure to looove it! Shamrocks make an eye-pleasing subject for this process art activity.
---
Supplies to Collect
green, yellow and white tempera paint
rolling pins or paper towel rolls
large sheets of sturdy paper
paint containers and spoons
shamrock template
---
Click here to download a shamrock template.
---
Shamrock Rolling Pin Art Fun
Set out tempera paints in yellow, white, and shades of green. Invite your little learner to spoon dabs of paint over a paper shamrock.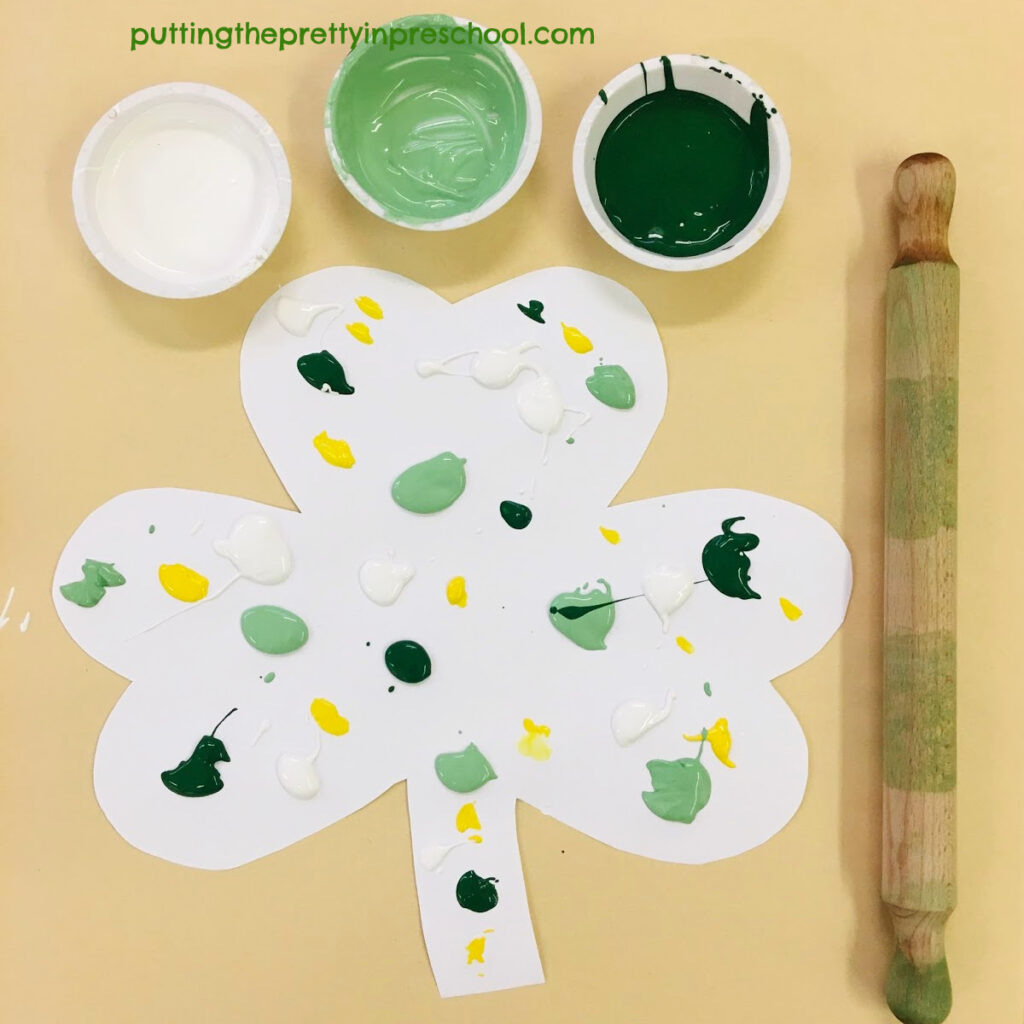 ---
Then ask your little one to roll a rolling pin over the paint.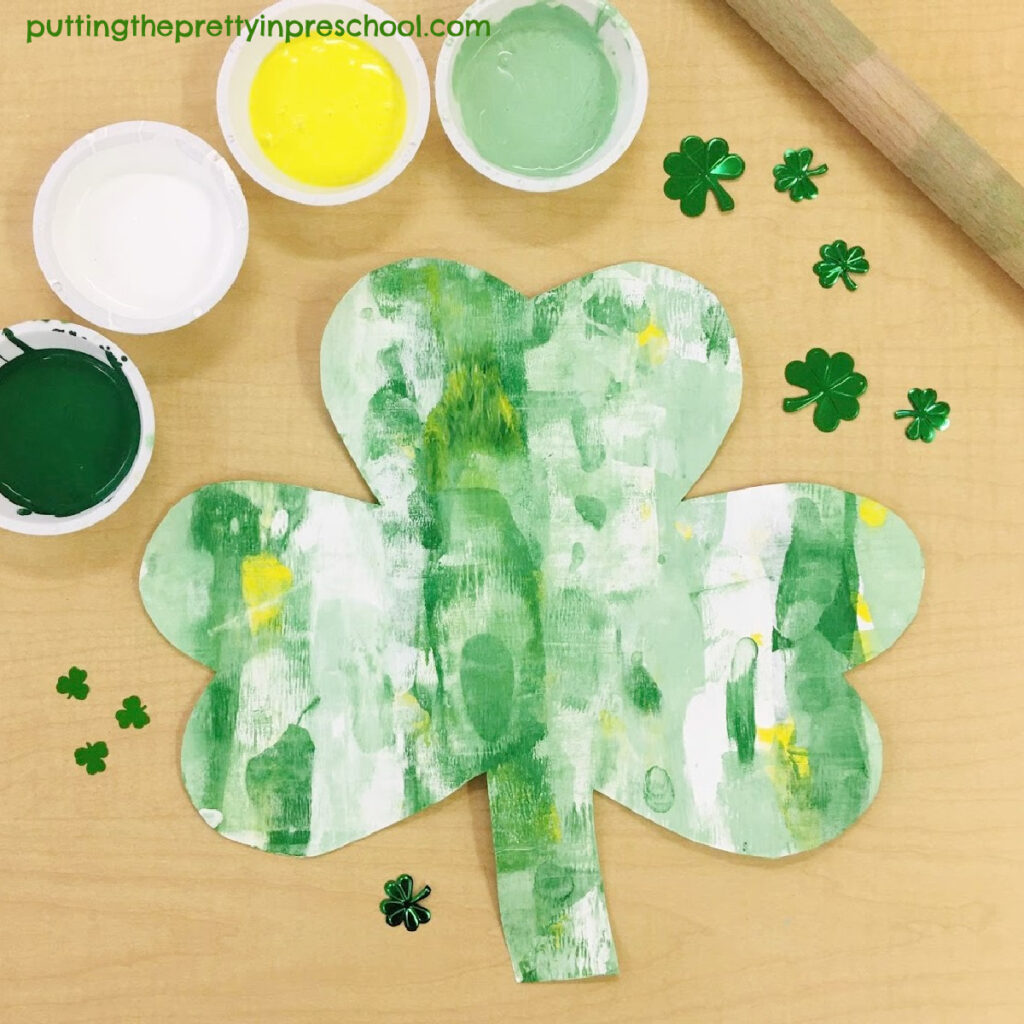 ---
A paper towel roll works well to move paint around too. On the shamrock below, a pattern of paint was spread vertically. Then a paper towel roll was rolled up and down to give the striped effect. There are diagonal lines left from the paper roll on the shamrock…I kind of like them!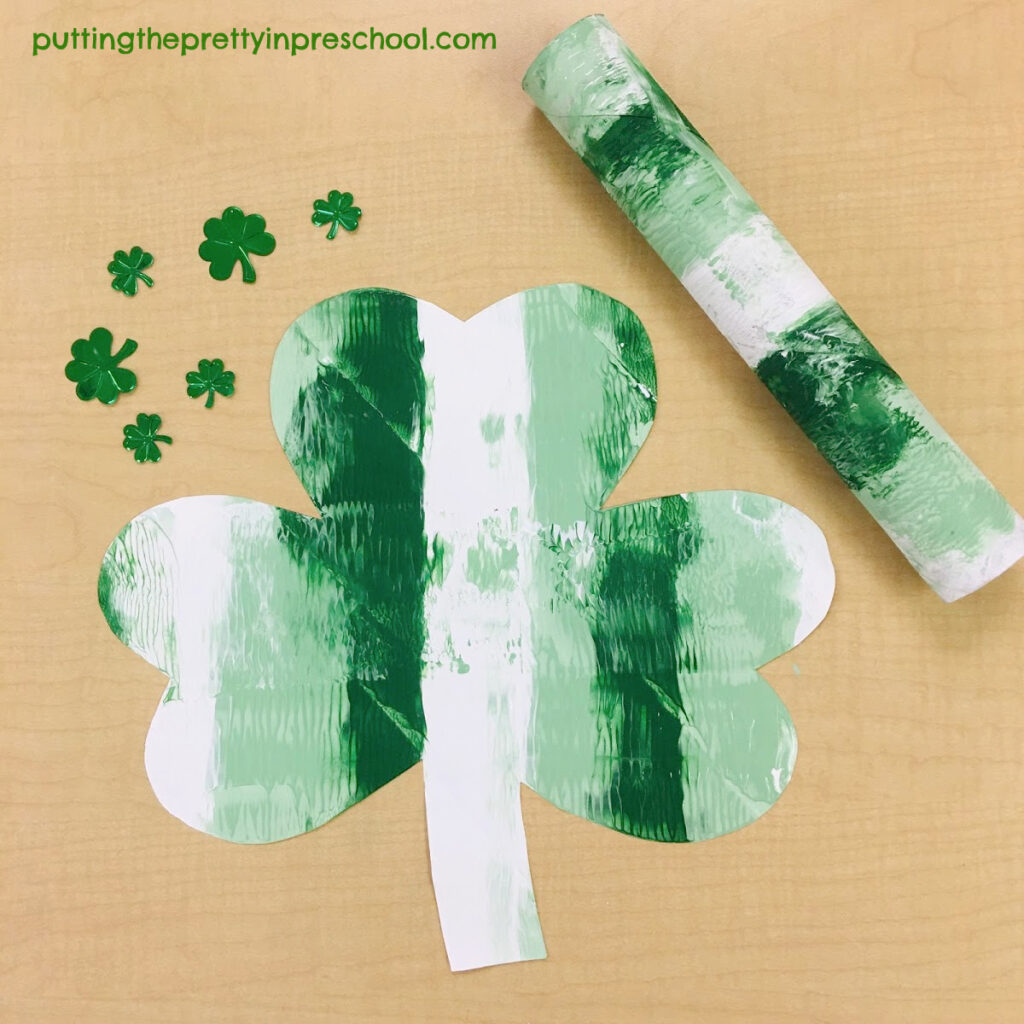 ---
The paint can also be splattered on diagonally, with the rolling pin to squish the paint around positioned the same way.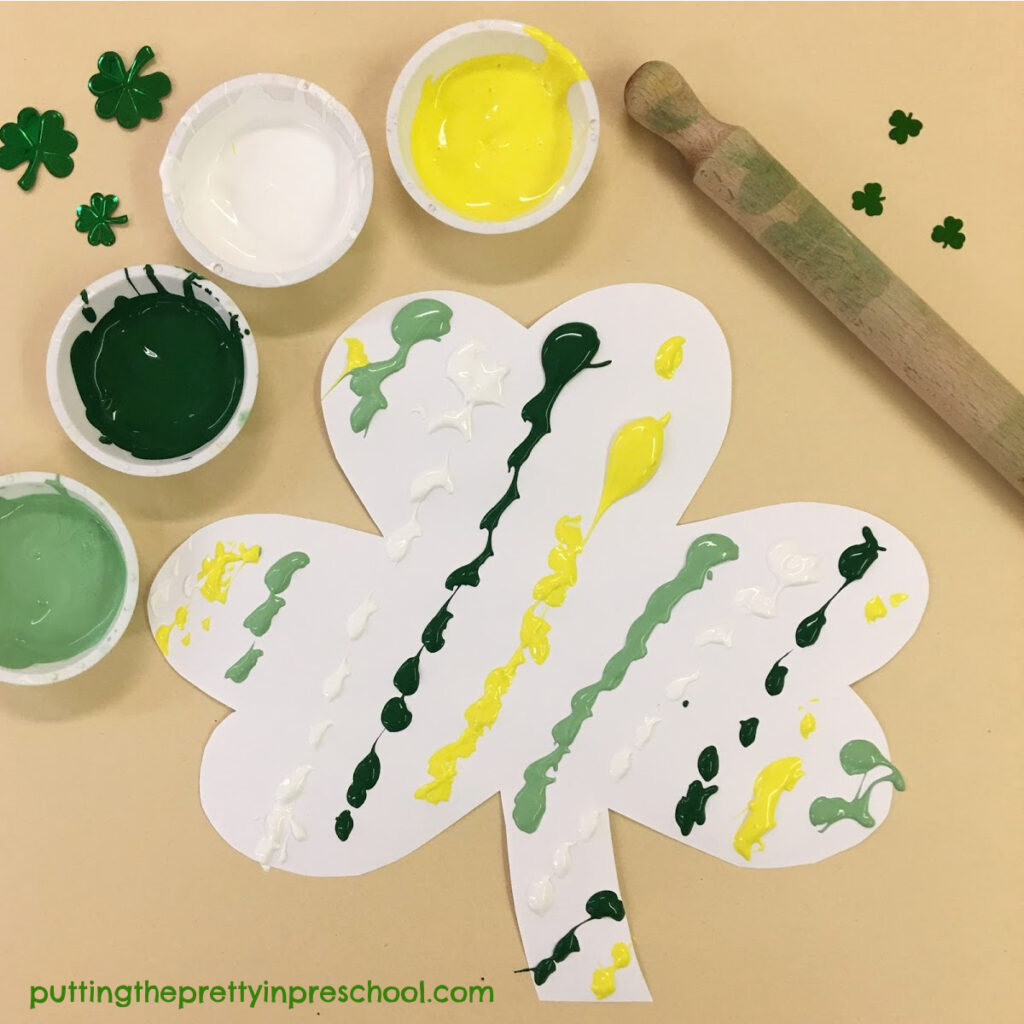 ---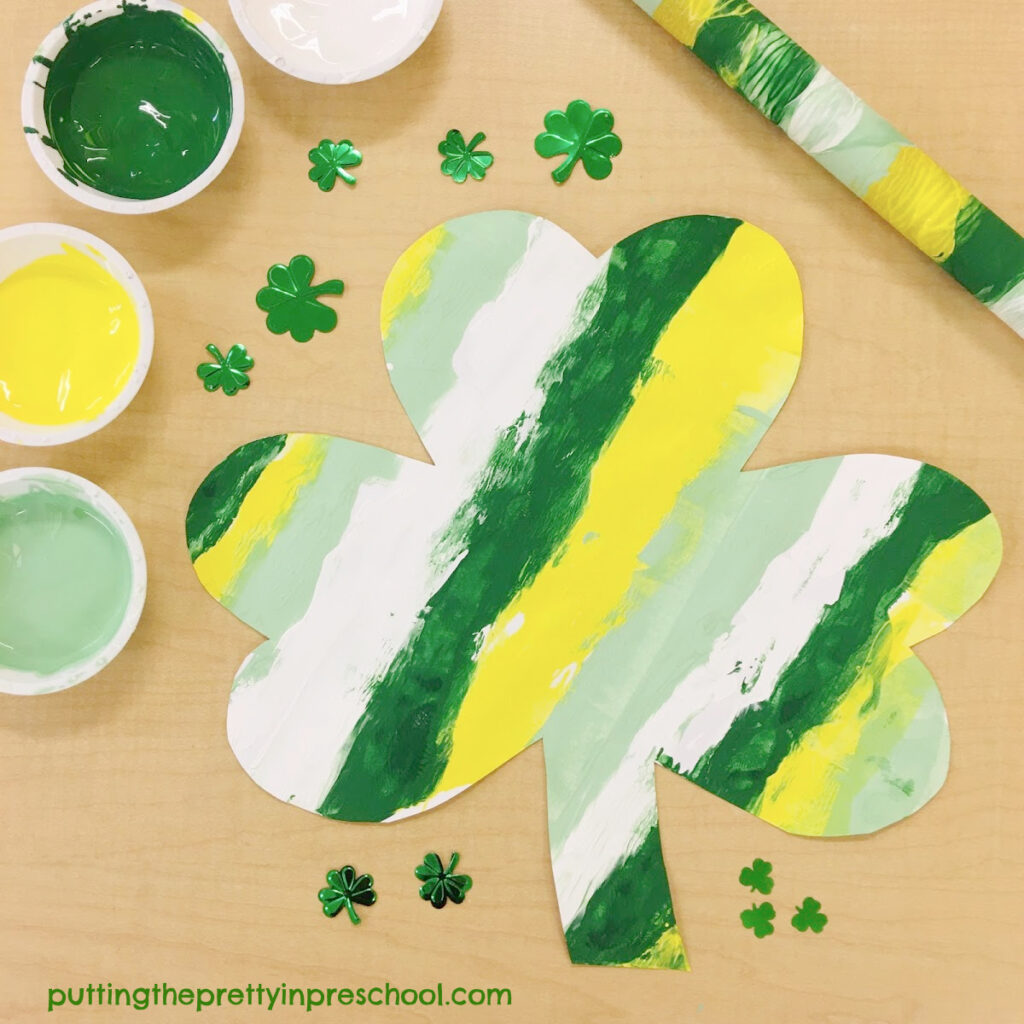 ---
[Read more…]

about Shamrock Rolling Pin Art