Leprechauns add an element of fun to St. Patrick's Day celebrations. And a leprechaun is the star sighting in these St. Patrick's Day treasure blocks that are sure to appeal to little learners.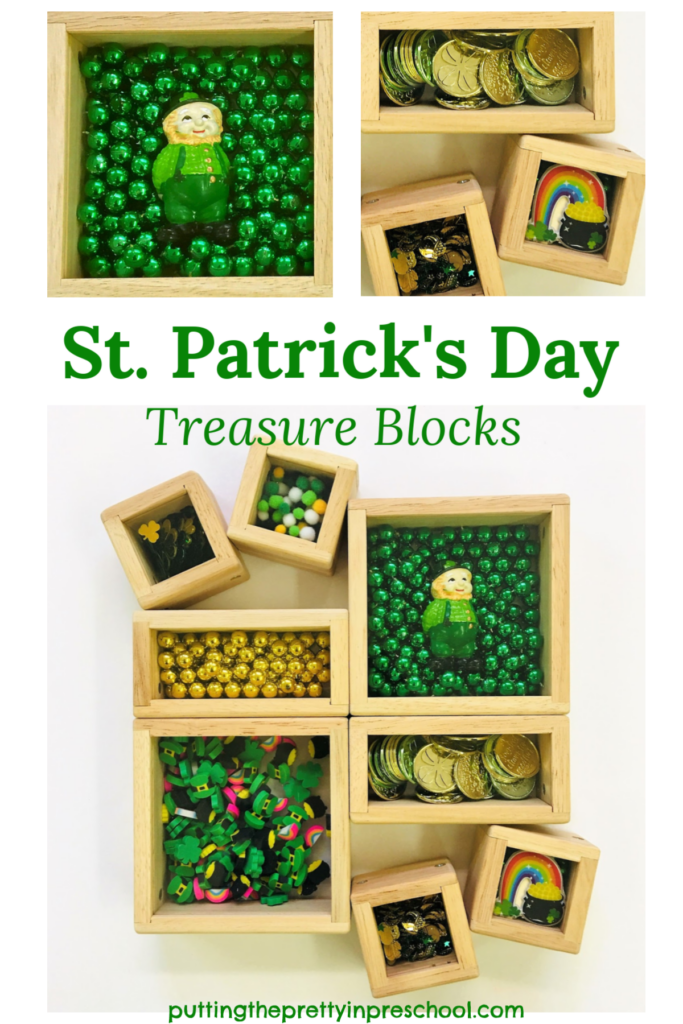 _______
Ten Things To Know About Leprechauns
In Irish stories passed down through oral tradition, leprechauns …
are tiny, imaginary men.
are older in age and have rust-colored beards.
make shoes for a living.
are good craftsmen and musicians.
collect gold for their work. Some stories say they keep it in a pot at the end of a rainbow for safekeeping.
are smart with a quick sense of humor.
are mischievous tricksters. They can easily distract people from getting their gold, or from having three wishes granted.
are hard to catch. Listening for the faint tapping sound of their little shoe hammers is a tip to track them down.
live in remote places and like to be by themselves.
No one has ever seen one!
_______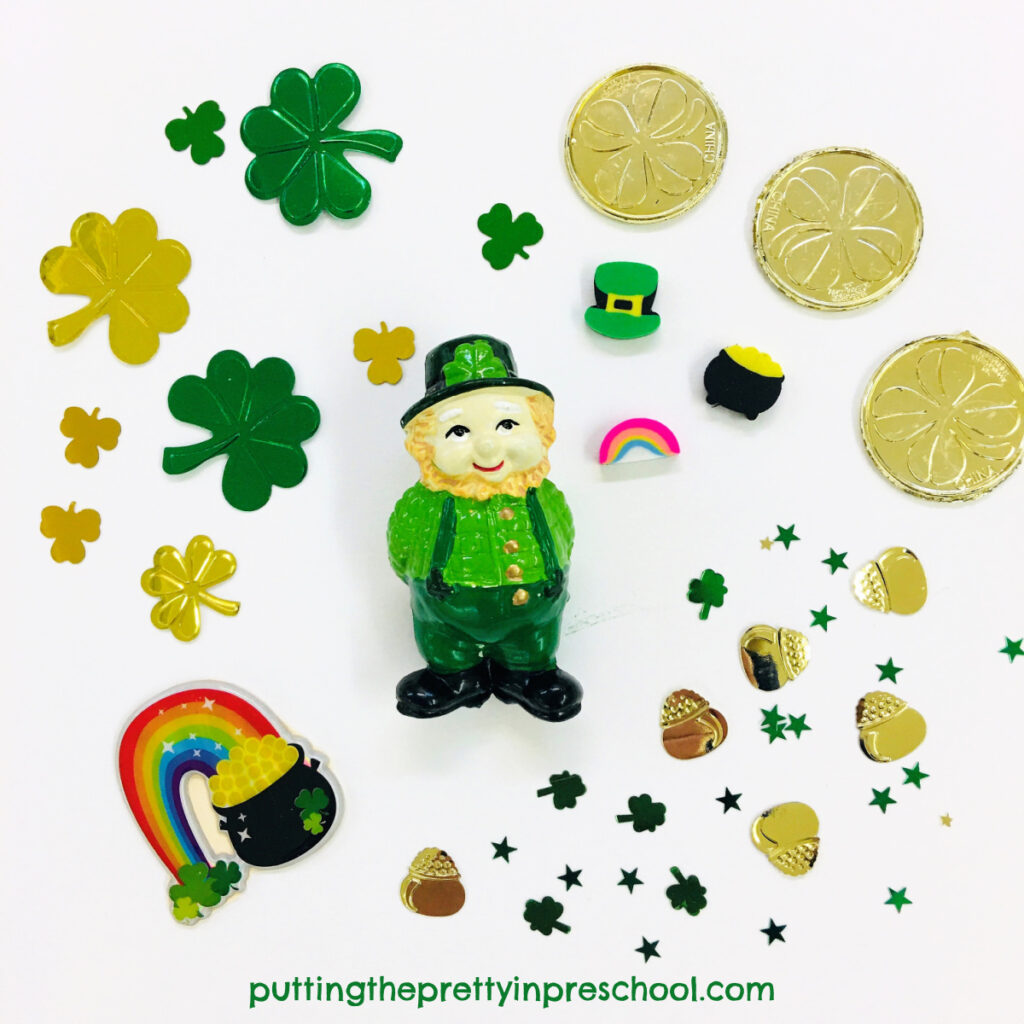 _______
20th Century photos and figurines usually show leprechauns as well dressed, wearing green coats, buckled shoes, and top hats. In earlier years they were dressed in dark red.
_______
St. Patrick's Day Treasure Blocks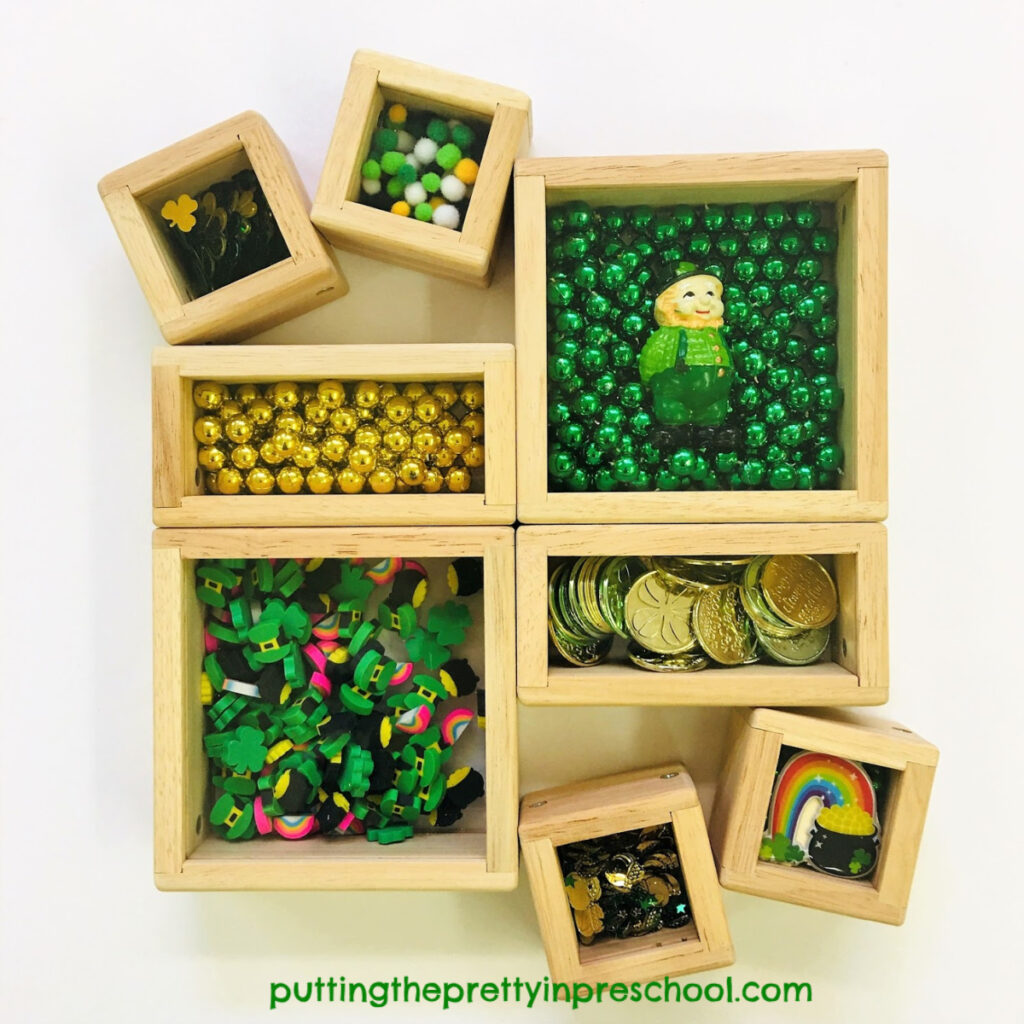 _______
There is plenty of gold to keep a leprechaun happy in these St. Patrick's Day-themed treasure blocks.
Items in the treasure blocks:
leprechaun
gold and green beads
rainbow, pot of gold, and top hat erasers
rainbow and pot of gold stickers on felt backing
green, gold, black, and white pom poms
gold and green coins
pot of gold confetti
shamrock confetti
_______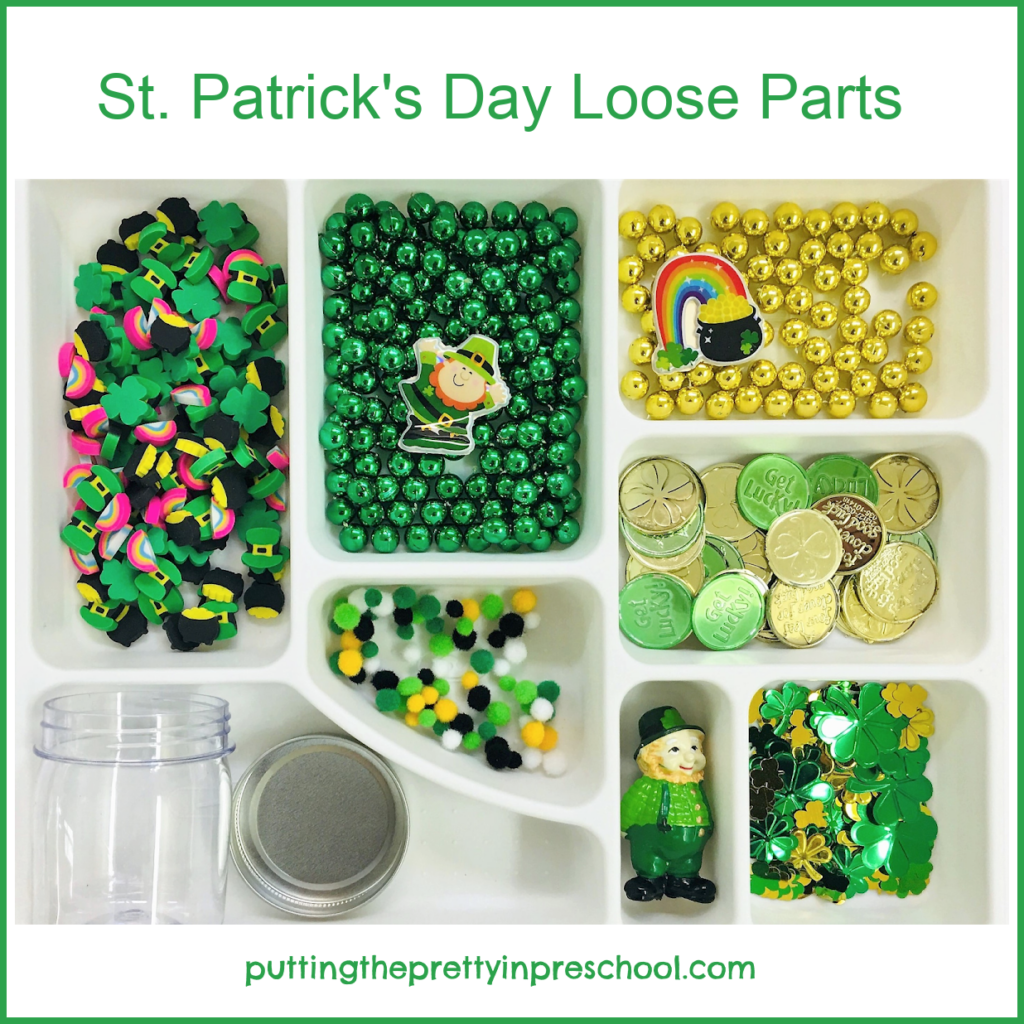 _______
Related: St. Patrick's Day Sensory Tub
_______
Follow up this engaging St. Patrick's Day block play activity by constructing a leprechaun trap with your little learner. Creative DIY traps are featured in the blog post: A Fun Idea For St. Patrick's Day: Leprechaun Traps.
_______
_______
You may also like: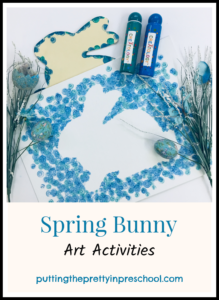 _______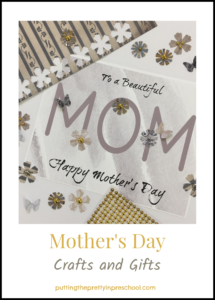 _______
Don't forget to share this post on Pinterest or your favorite Social Media channel. Sharing is caring!
_______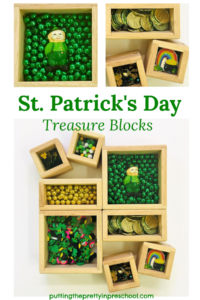 _______
© Annette Kaminsky March 14, 2020
_______
Follow me on social media for more ideas: