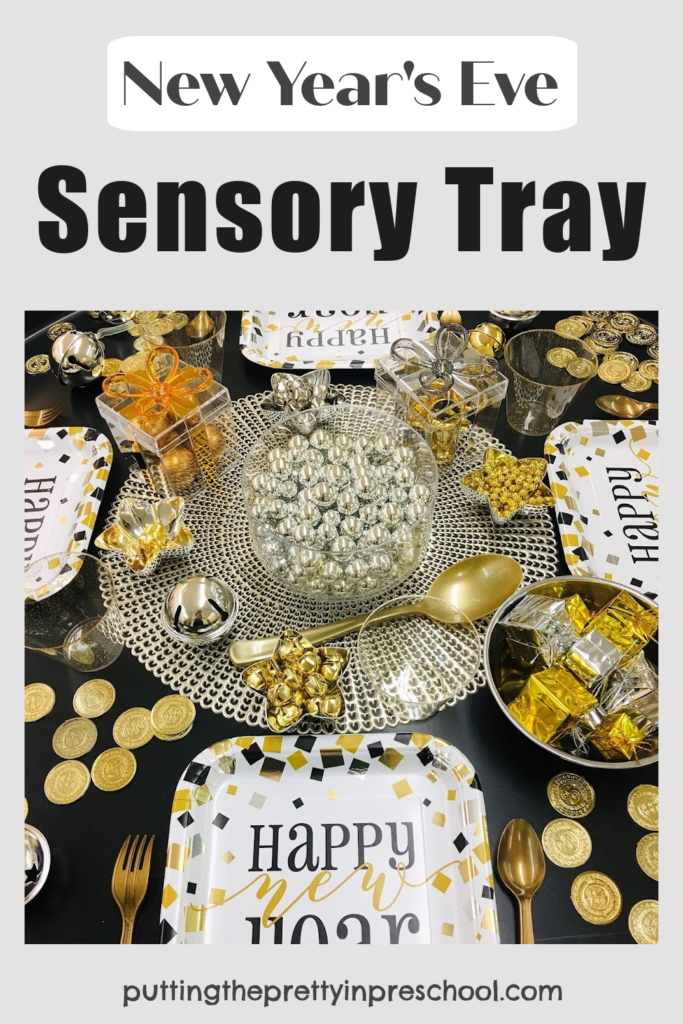 _______
This New Year's Eve sensory tray is full of party vibes. It is an inviting loose parts tray to offer at a New Year's Eve event, or on the first day of class in January. The dinner-themed play invitation is currently ready for my preschoolers to explore when they are back at school next week. I'm excited to see how they use it!
The featured tray is called a "tuff tray", or "active world tray." In our country (Canada) they are available to order online at:
My active world tuff tray is a recent addition to my stock of early learning resources, and I love using it.
_______
Supplies To Collect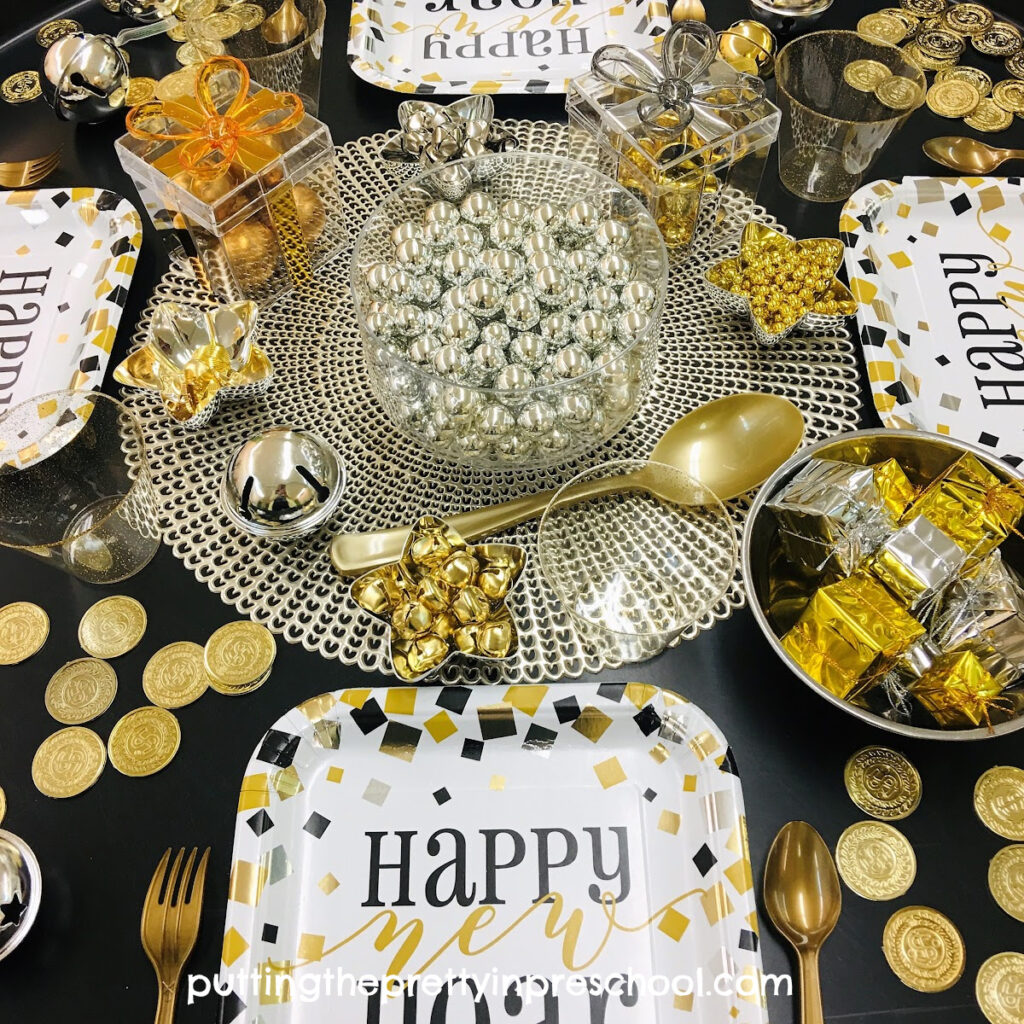 _______
To recreate this tray, pick a set of disposable paper New Year's party plates. Use the colors in the plates to guide the color scheme for the loose parts in the active world tray. My plates are gold, silver, black and white, with metallic touches. I use gold and silver metallic accessories for the tray.
Loose parts to include:
round placemat
disposable cups and cutlery
gift boxes
serving bowls and spoons
tongs
star-shaped containers
strips of bead garland
buttons
play coins
small bells
large ornament bells
present ornaments
balls cut from garland
tiny trophies
_______
The New Year's Eve Sensory Tray
Gather loose parts that you have available. Arrange them as a dinner invitation.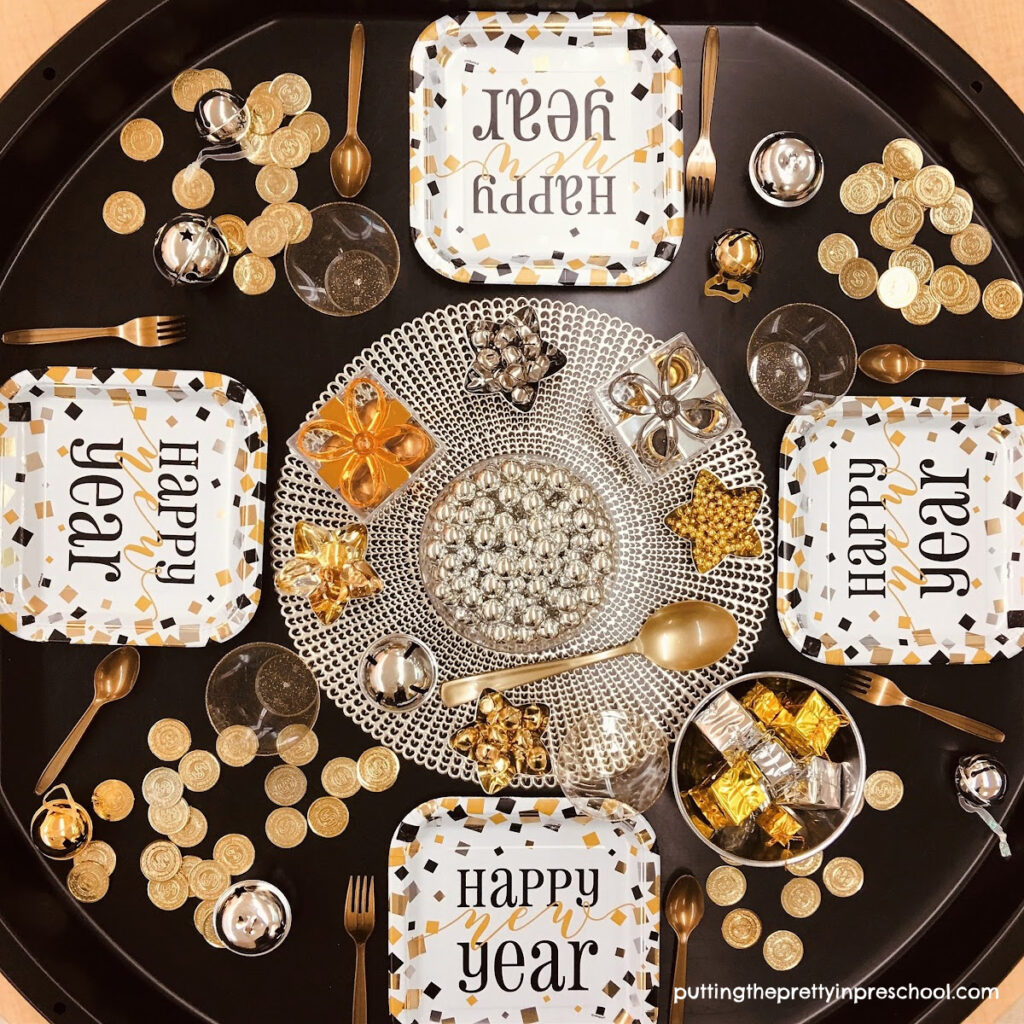 _______
Serving containers in a variety of sizes and shapes add appeal and provide options for manipulating loose parts.
Bells are a welcome addition to any sensory activity. There are large bell ornaments and small jingling bells in the tray, offering a musical component.
The featured gift boxes are clear and contain tiny trophies and ornaments. Little learners can explore them and change up the contents. Gold or silver gift boxes would work wonderfully too.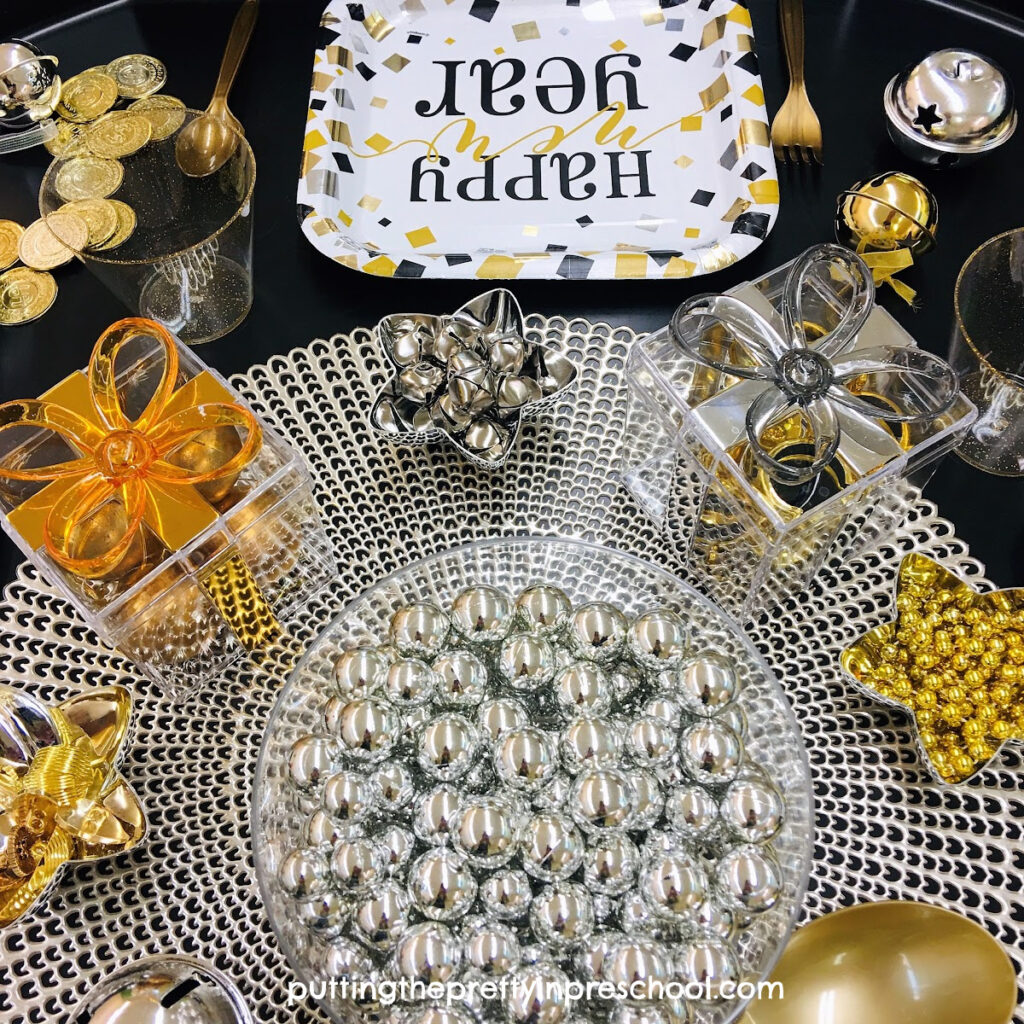 _______
[Read more…]

about New Year's Eve Sensory Tray