Themed scrapbook paper and punches are often my "go-to" for an early learner Mother's Day floral papercraft with a WOW factor. Mint-themed supplies take center stage in this timely crafting project.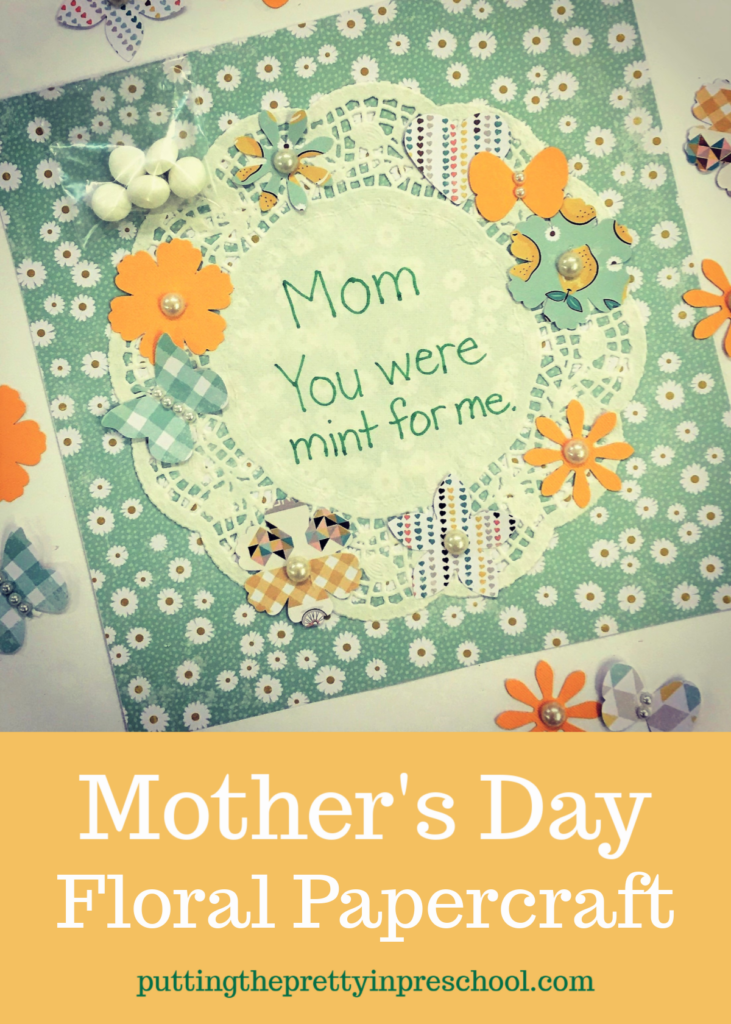 _______
Mother's Day is an annual holiday held on the second Sunday in May in Canada and the United States. It is a time to make mothers and grandmothers feel special and appreciate their positive impact on families and society. This minty floral craft can be saved for when it is Mother's Day where you live or can be given as a keepsake anytime.
_______
Mother's Day Floral Papercraft Preparation
Gather together:
12-inch x 12-inch mint-themed cardstock paper
10-inch white doily
felt pen
glue stick or glue tape
flower, heart, and butterfly paper punches
mint-hued cardstock in complementary colors
accent cardstock paper
sticker jewels or pearls
tiny bag
mint candies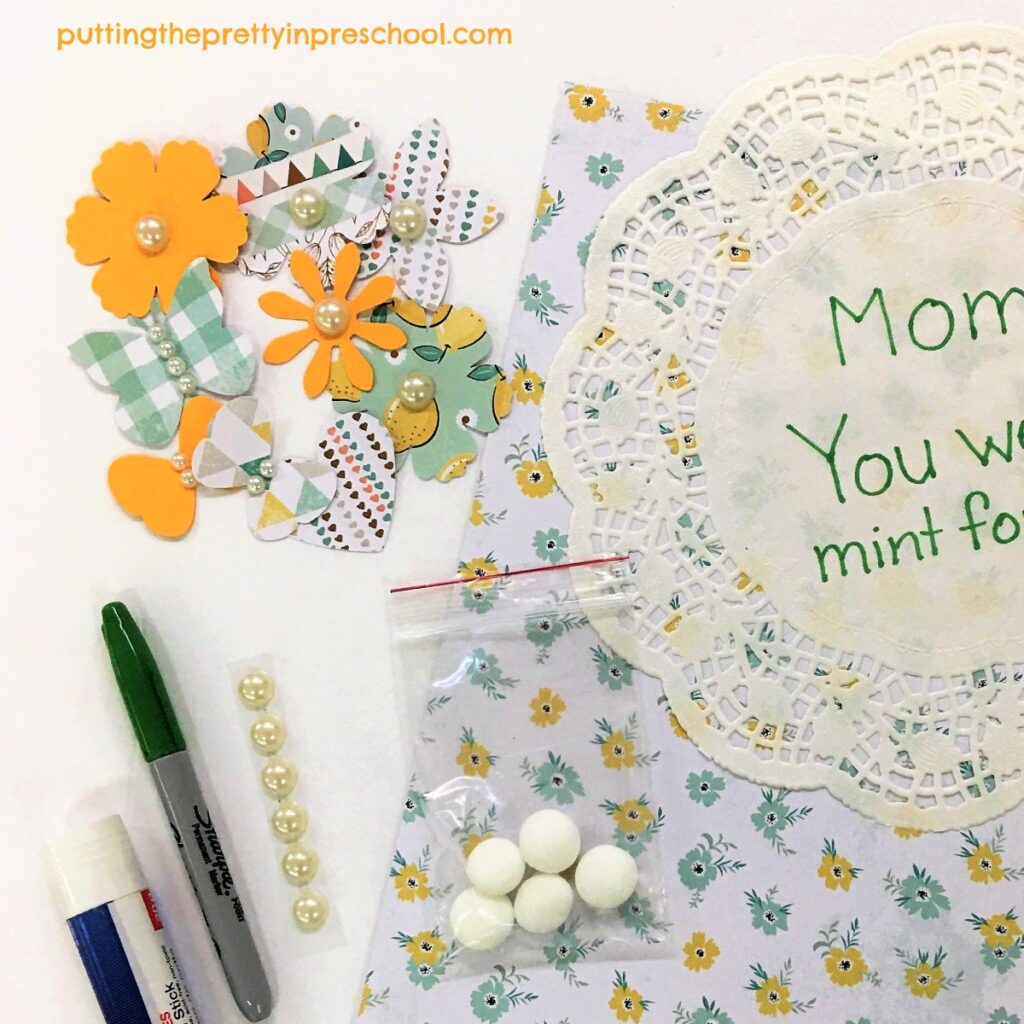 _______
Follow me on Pinterest for more ideas.
_______
Making The Mother's Day Papercraft
Paper punch flowers, butterflies, and hearts from mint-themed cardstock. Patterned papers and complementary colors add a nice dose of contrast.
Add sticker gems or pearls to the flowers and butterflies.
Write the words: "Mom – You were mint for me." on the middle of the doily.
Glue the doily on the center of the 12-inch x 12-inch cardstock paper.
_______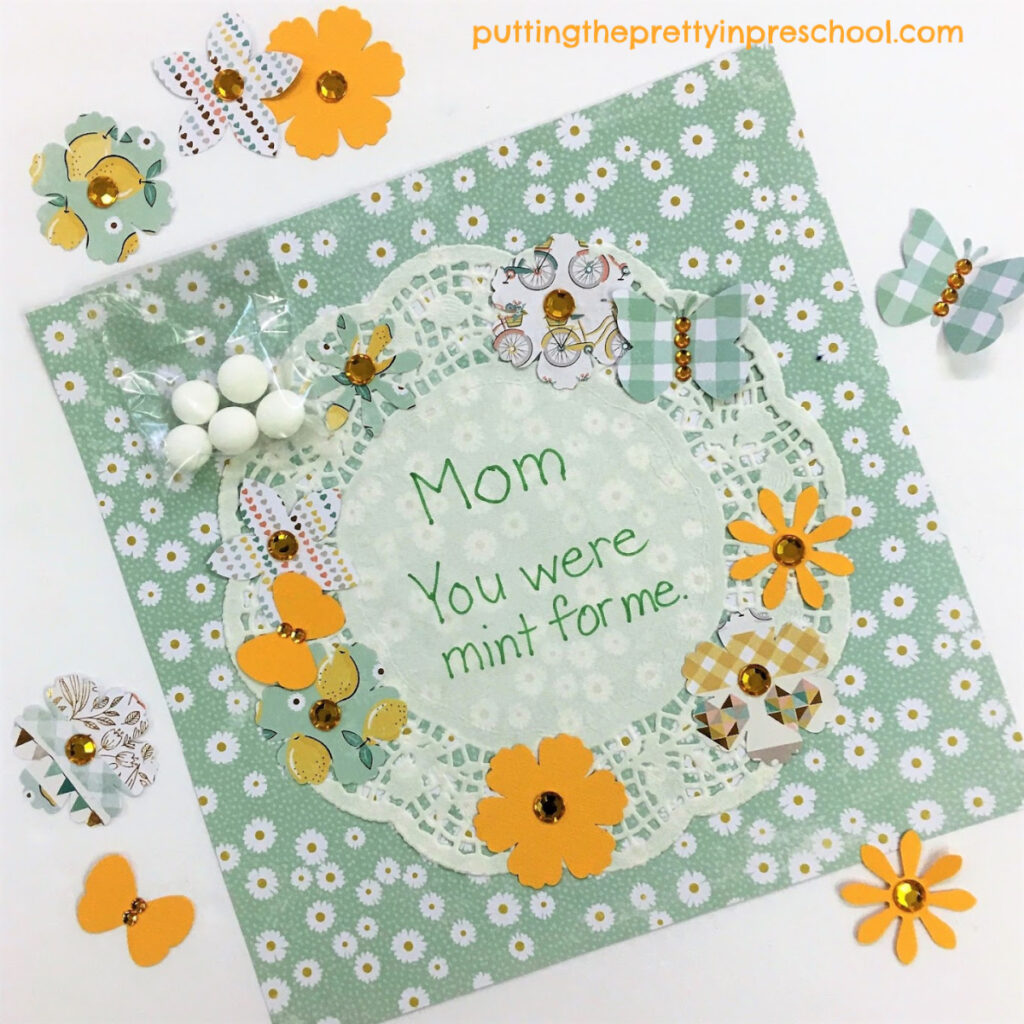 _______
Invite your early learner to use a glue stick to add hearts, butterflies, and flowers to the edge of the doily. Offering nine shapes works well, as it allows the doily edge to shine too.
Note: This project can be adjusted for a grandmother by writing the words "Grandma – You were mint for me." on the doily.
Attach a pouch with mints and the craft is ready to make a mother or grandmother feel special.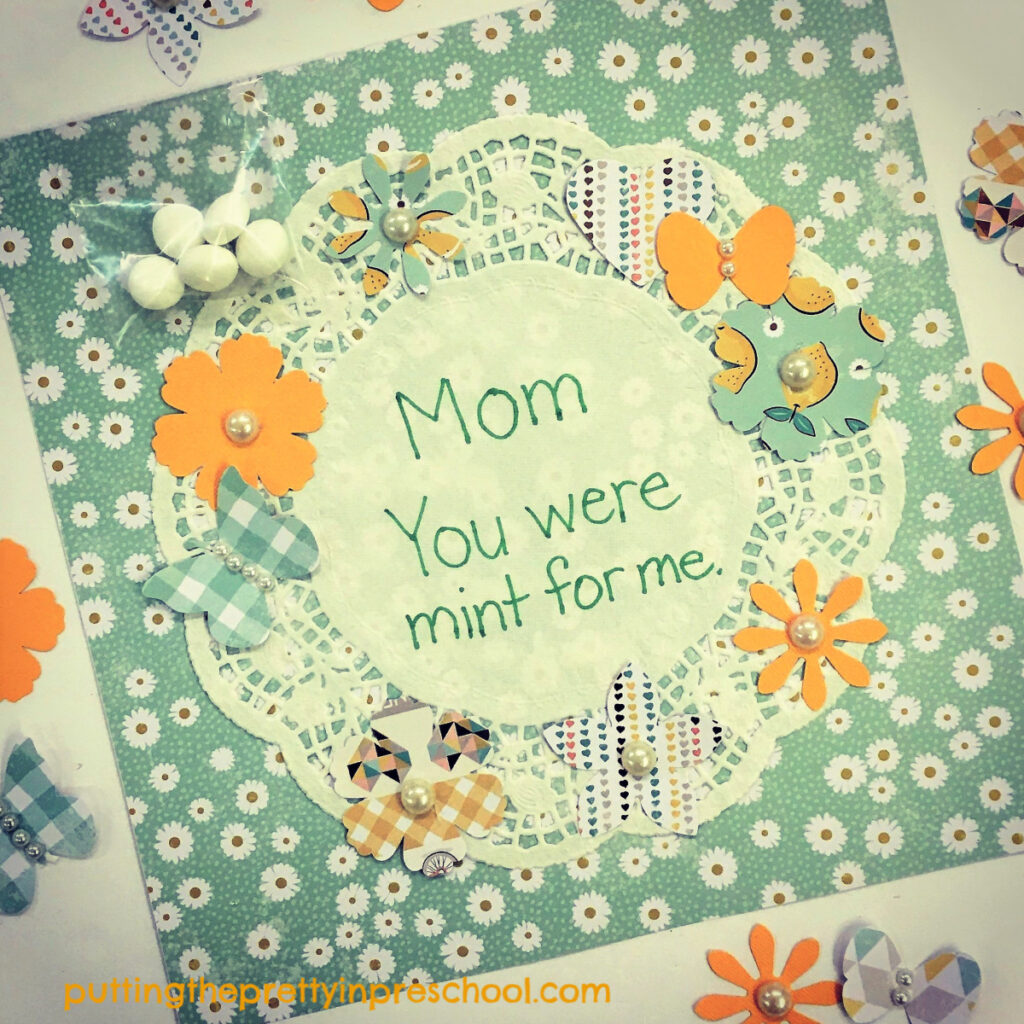 _______
The minty floral theme also shines in a paper plate wreath.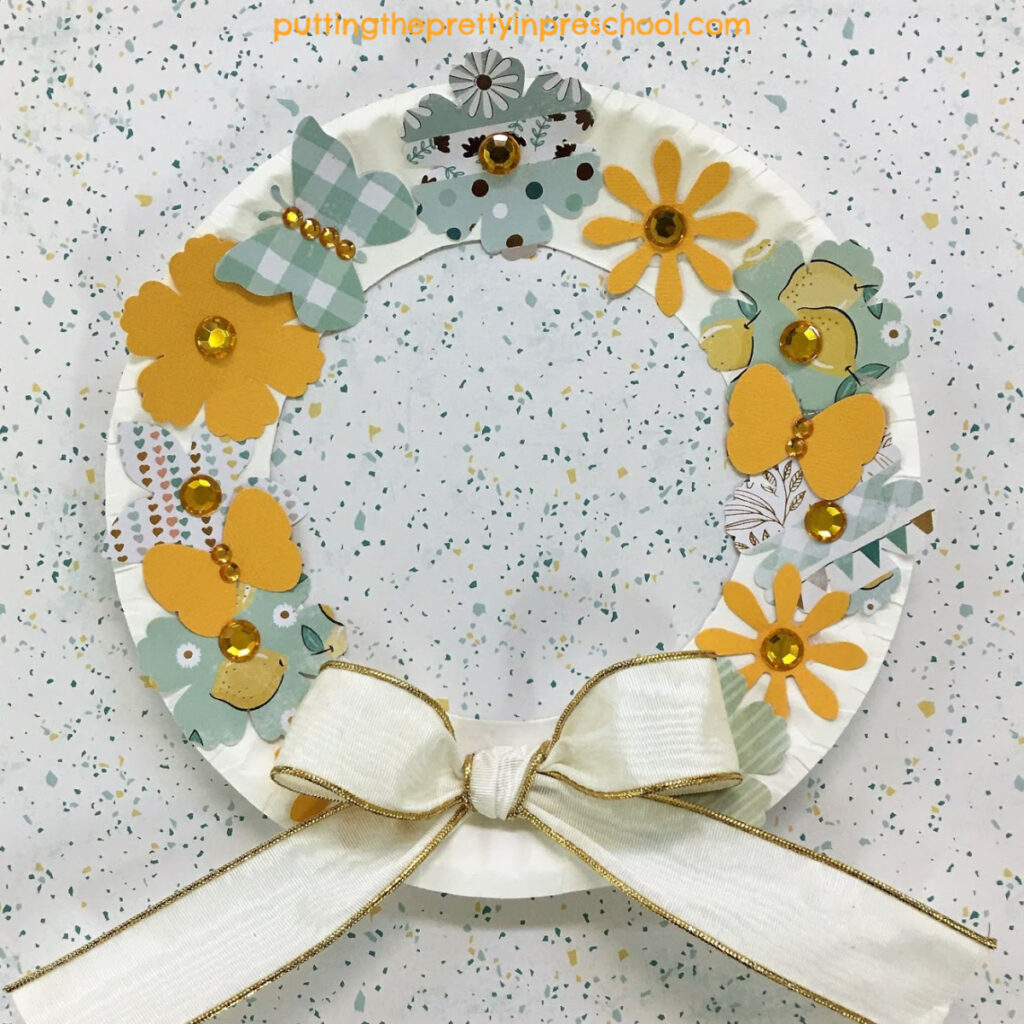 _______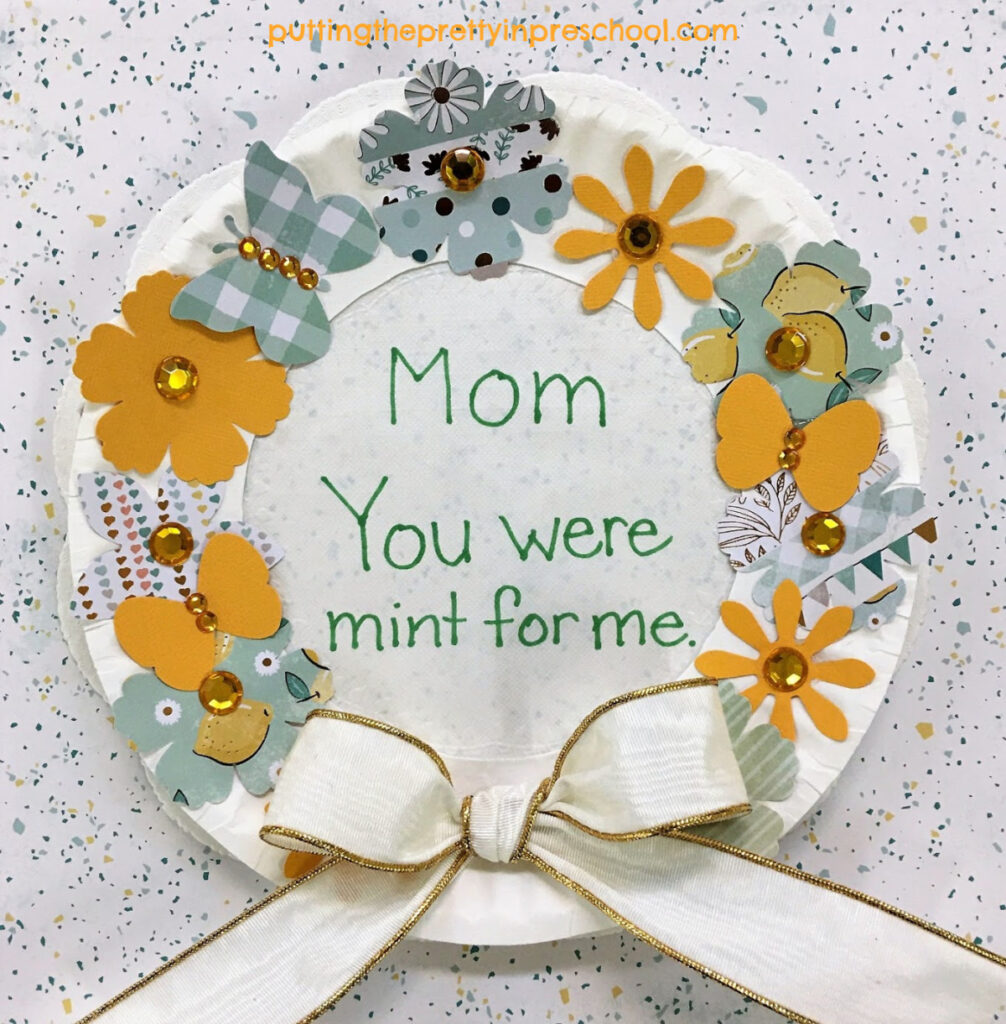 _______
To introduce a simple version of the craft, download this template for little learners to decorate. Paper shapes could be glued to the rim of the white circle or anywhere on the page. A bow and packet of after-dinner mints work with the printable too.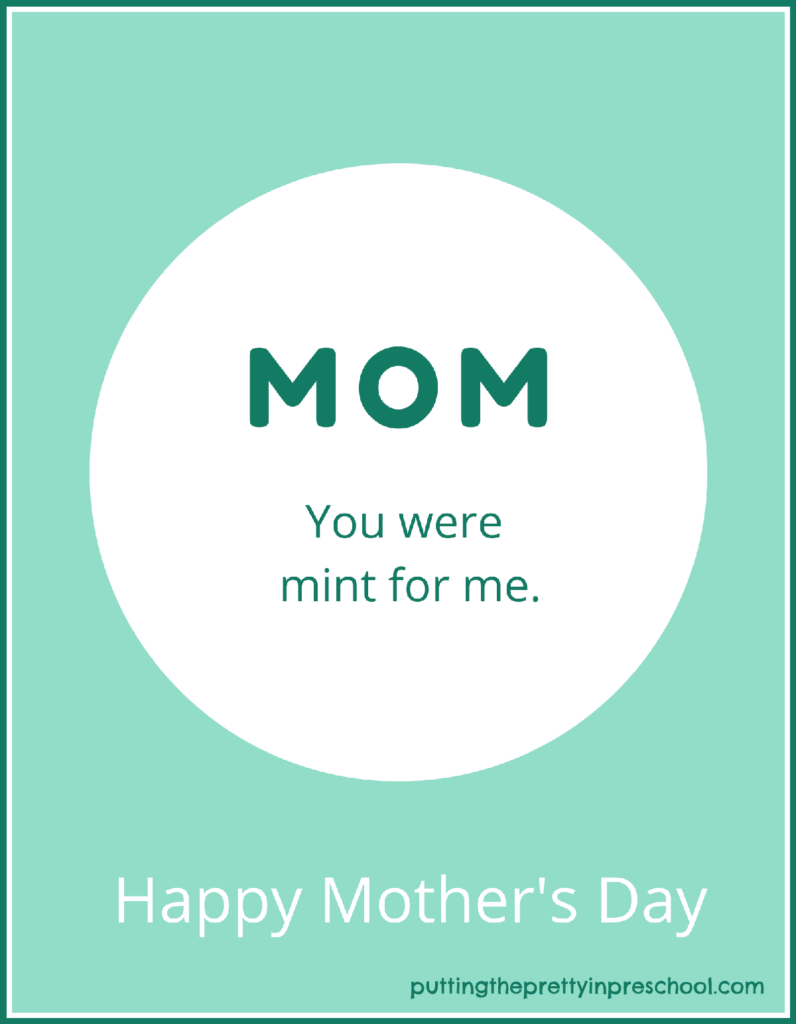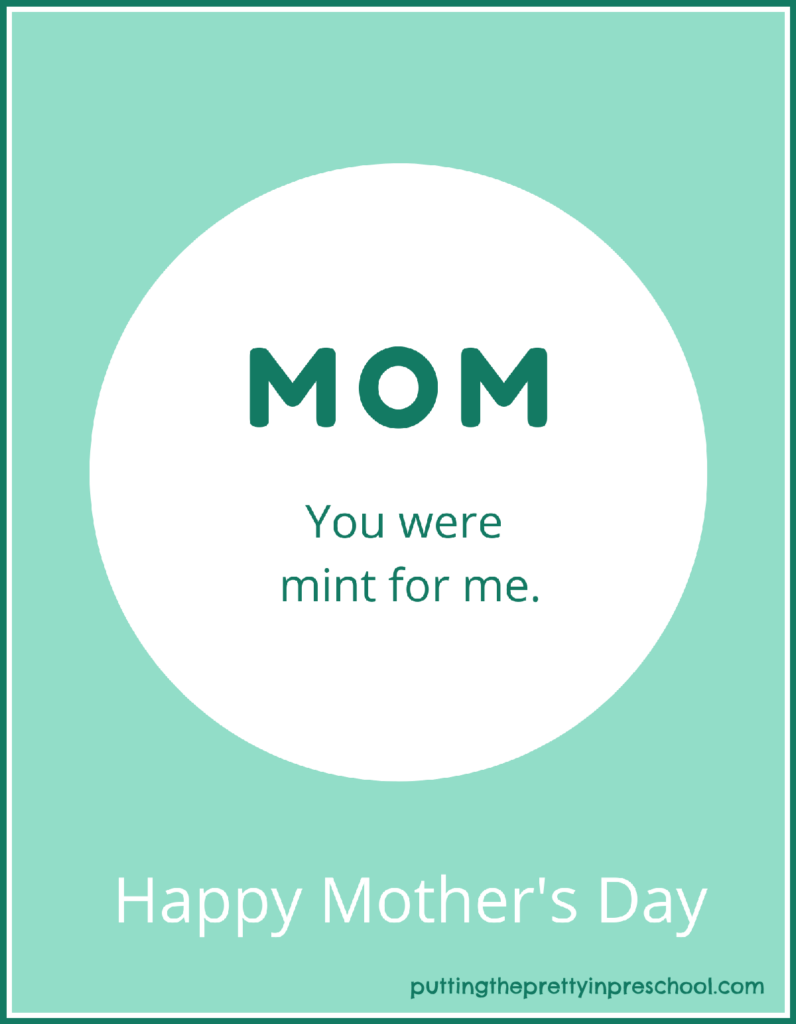 _______
This printable is for individual or one classroom use only.
_______
[Read more…]

about Mother's Day Floral Craft