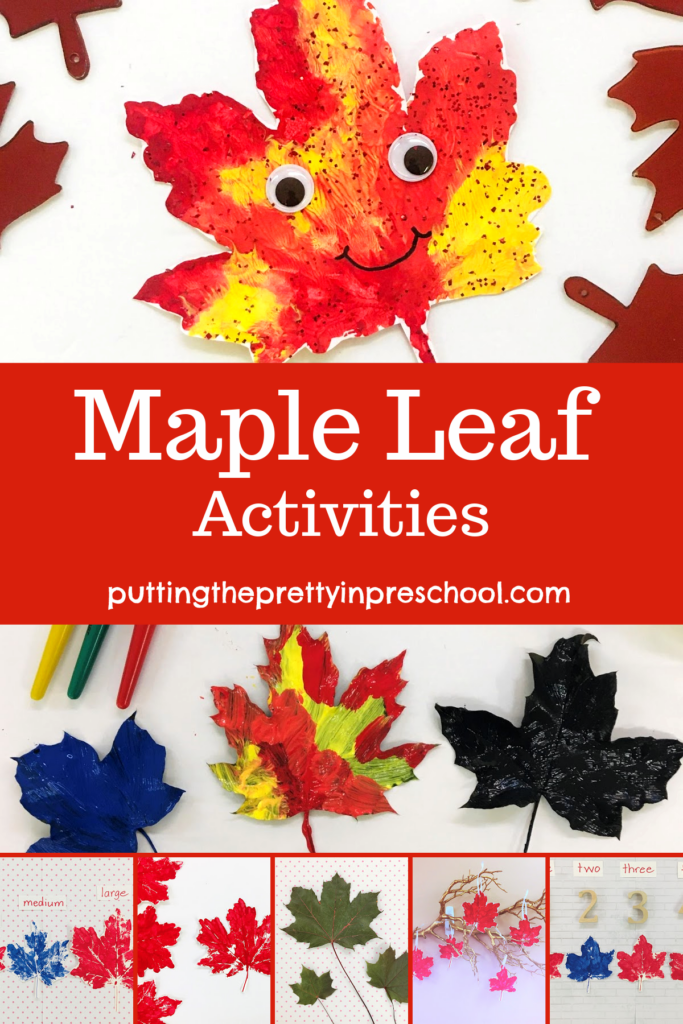 ---
Maple trees flourish in eastern Canada and turn vibrant colors in autumn. But I happily settled for these deep green maple leaves from a tree that can survive our harsh Alberta winters. When painted, they produce striking leaf prints. The prints look stunning displayed but can also be used for other maple leaf activities.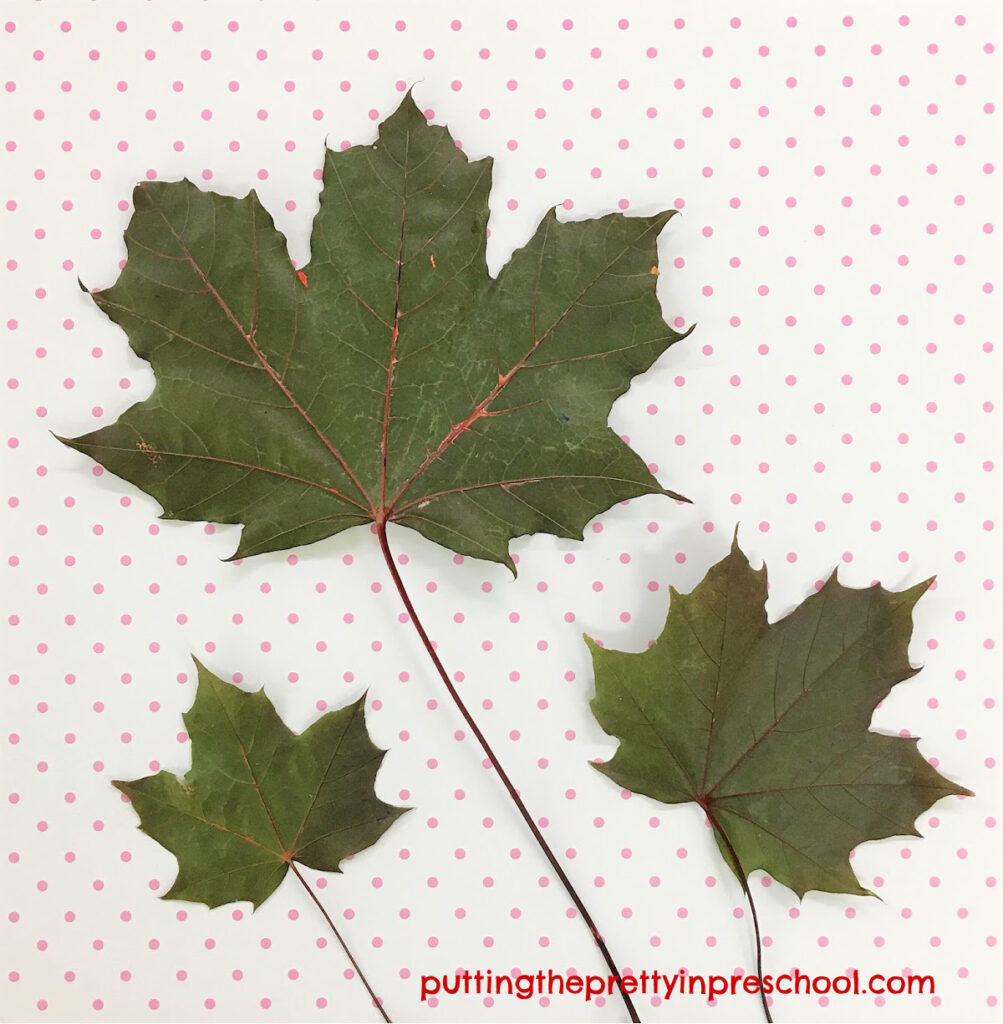 ---
Maple Leaf Activities
Leaf Prints
Early learners can join in making maple leaf prints. Set out orange, yellow, and red tempera paints, paintbrushes, and large pieces of sturdy paper. Invite your little learners to paint the leaves, turn them over, and press them onto the paper. Encourage them to gently rub all over each leaf before removing them.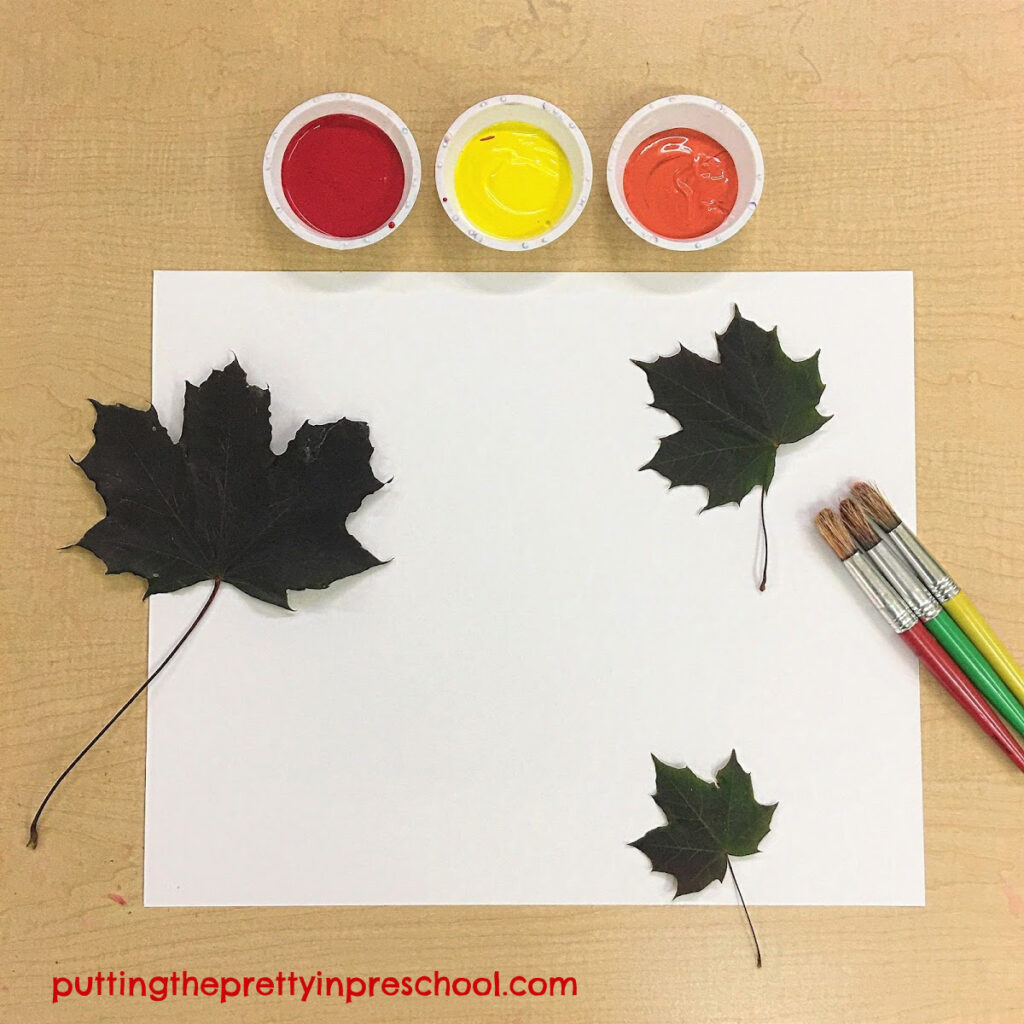 ---
[Read more…]

about Maple Leaf Activities