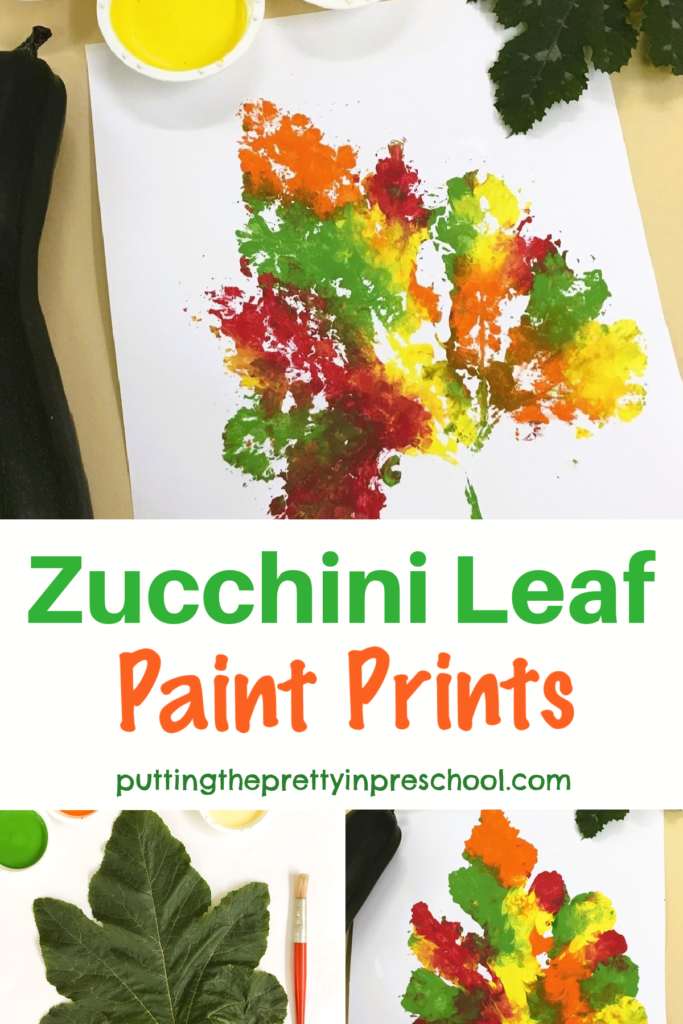 _______
Fall is a popular time to do art activities with leaves. Aside from picking tree leaves to work with, don't overlook garden plants as interesting subjects for leaf art projects. For instance, the zucchini plant is one with large, curvy leaves that beg to be used in painting or drawing projects. In this post, the garden plant is featured in a stunning zucchini leaf paint prints art activity.
_______
Zucchini is a green summer squash with large yellow star-shaped flowers and silver-speckled leaves. All parts of the zucchini plant can be eaten, and it is a common food in many cultures.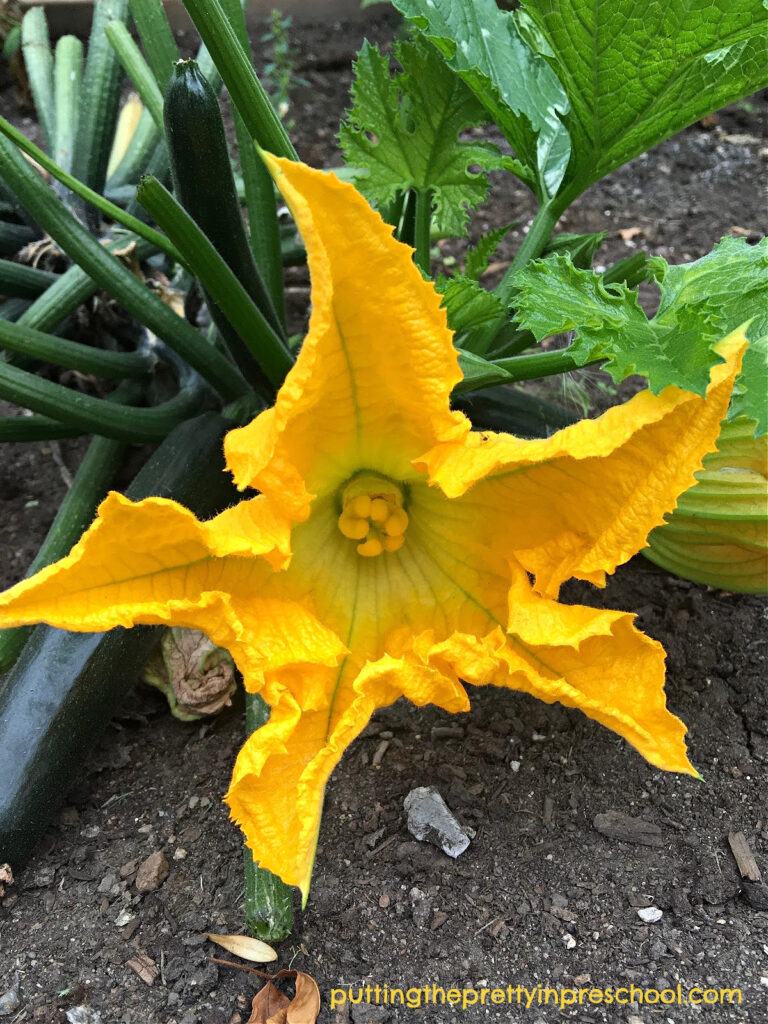 _______
Follow me on Pinterest for more early learning ideas.
_______
Supplies To Collect
Gather the following supplies for zucchini leaf print art:
zucchini leaves
tempera paint in fall colors
paintbrush
paper towel sheets
garden or disposable gloves
11 x 14-inch sturdy art paper
waterproof tablecloth or large sheet of manilla paper
_______
Making The Zucchini Leaf Paint Prints
As this is a painting activity, first lay down a waterproof tablecloth. A large sheet of manilla paper also works fine.
Next, fill paint pots with red, green, yellow, and orange tempera paint.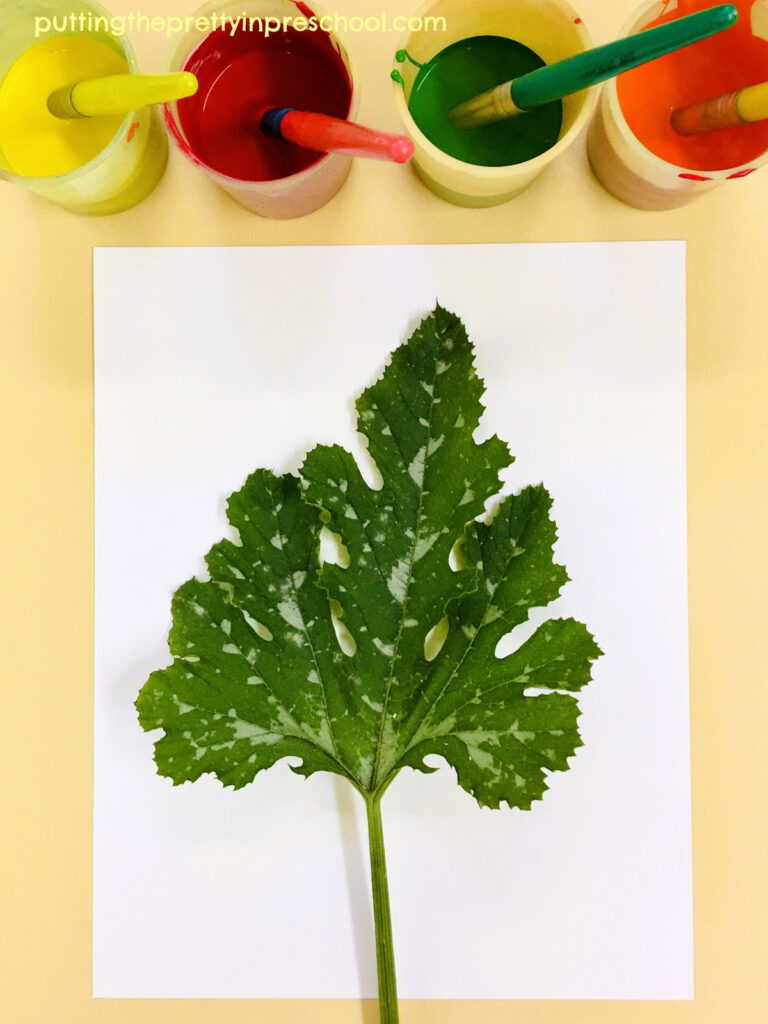 _______
Then set up a station with a zucchini leaf, a paintbrush, and a paper towel sheet. Add pots filled with red, yellow, green, and orange paint.
Put on gloves and paint the leaf, dabbing excess paint onto a paper towel sheet between colors.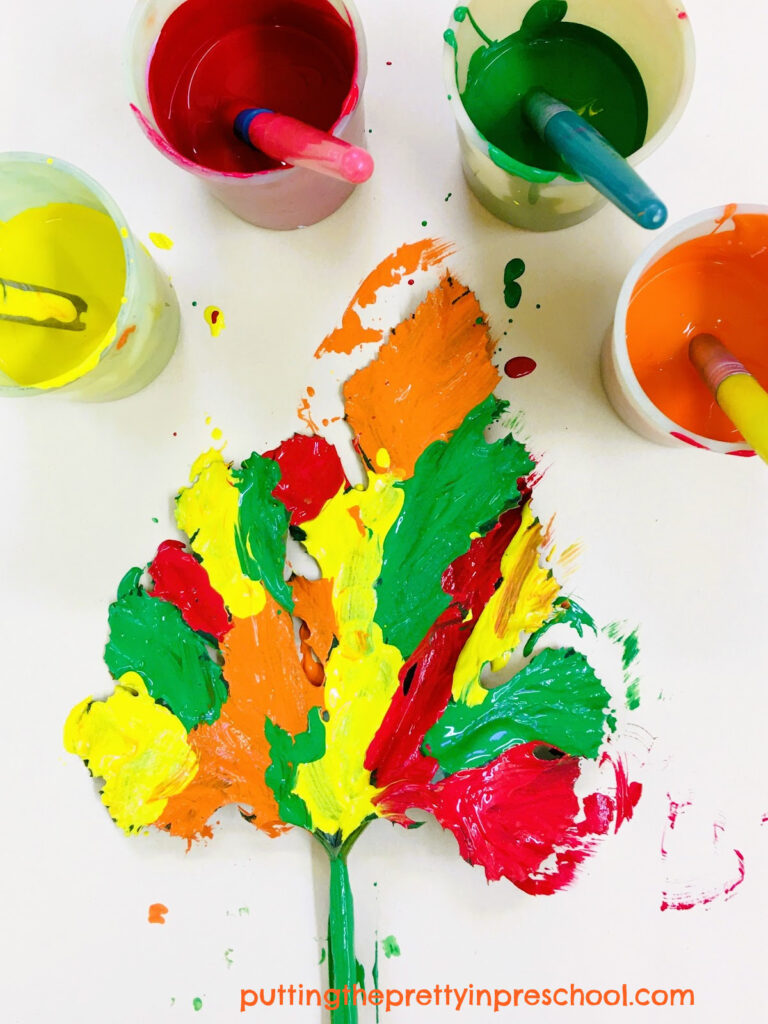 _______
When the leaf is covered in paint, carefully flip it over on a large sheet of all-purpose art paper, gently pressing all parts of the leaf down.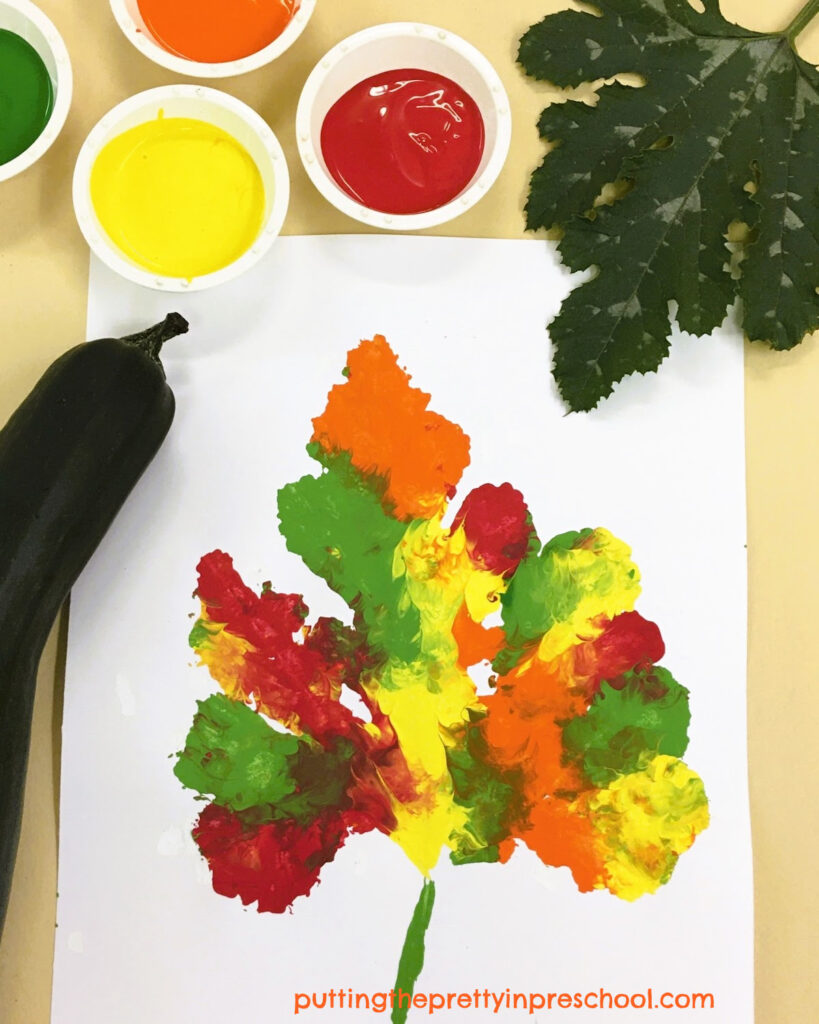 _______
If the leaf is covered with a lot of paint, a second print can be made with it. The print has a little less paint but looks equally beautiful.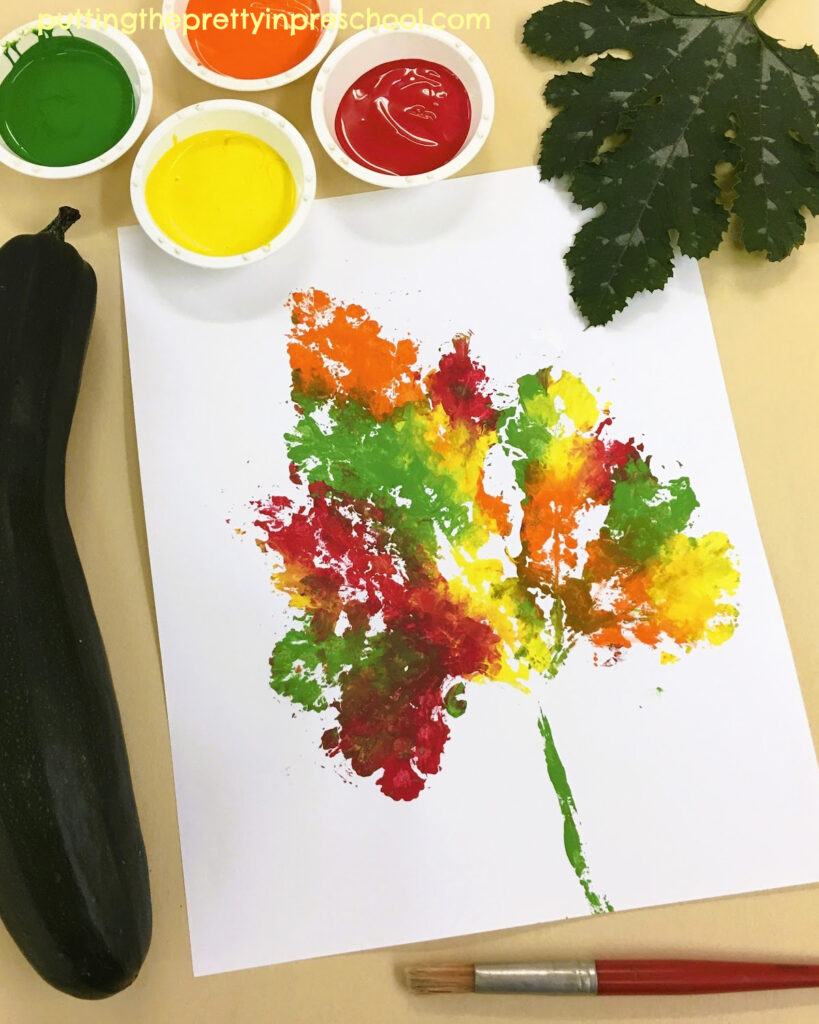 _______
Note: The stem and back of the zucchini leaf are a little prickly, so wearing a pair of garden or disposable gloves is advisable.
_______
Zucchini Leaf Tracing
Zucchini leaves have interesting curves and edges and also make good subjects for tracing. Before painting the zucchini leaf, trace around it and then color it in with crayons or pencil crayons. Or use the zucchini leaf template below to paint or color.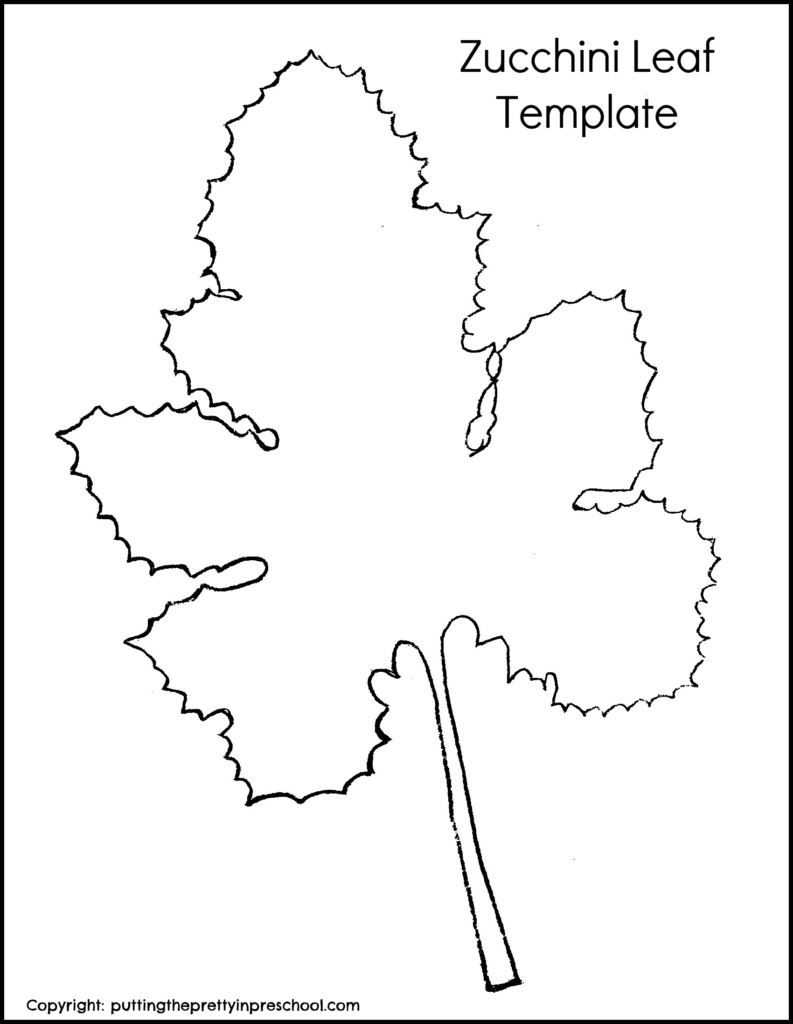 _______
This printable is for individual or one classroom use only.
_______
Zucchini Leaf Transient Art
Once the printmaking activity is done, the painted leaf can be displayed for a few days or even a couple of weeks. Although the leaf isn't flat at the start, it becomes very flat afterward, making it easy to work with in a wall display.
Or you can just paint the leaf as a transient art project without using it for printmaking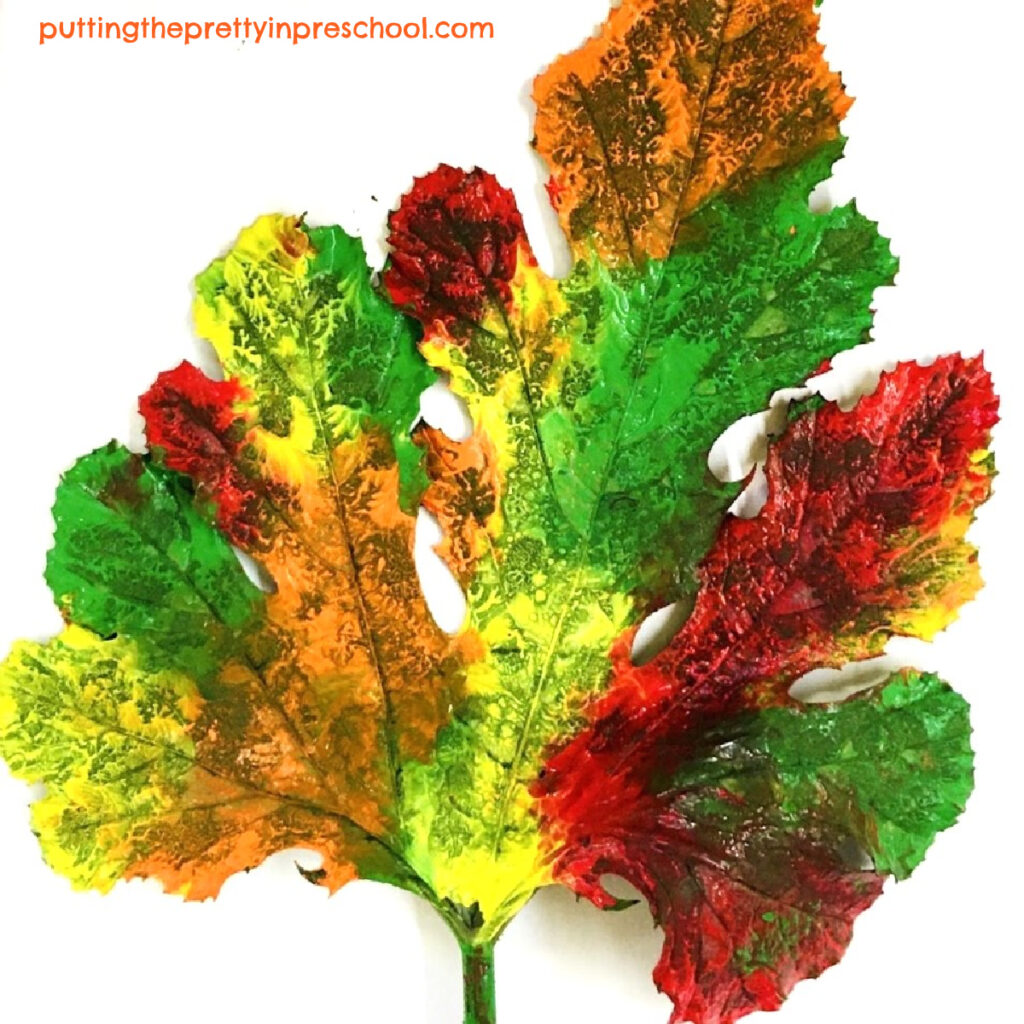 _______
Pumpkin Leaf Transient Art
A pumpkin leaf also makes a great canvas, as it is large and uniquely shaped. As a transient art activity, set out a pumpkin leaf for a painting activity. You may want to tape the back of the leaf down to make it a little flatter before using it as a canvas.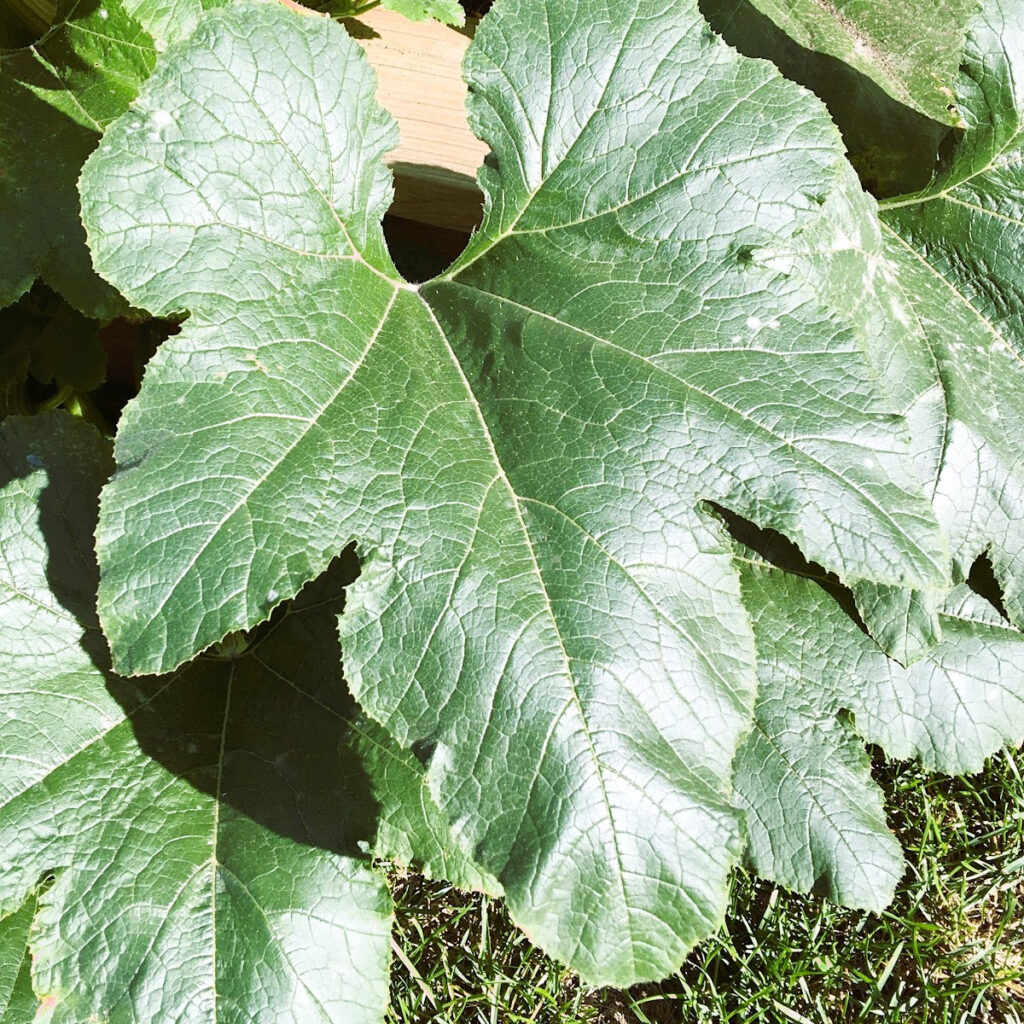 _______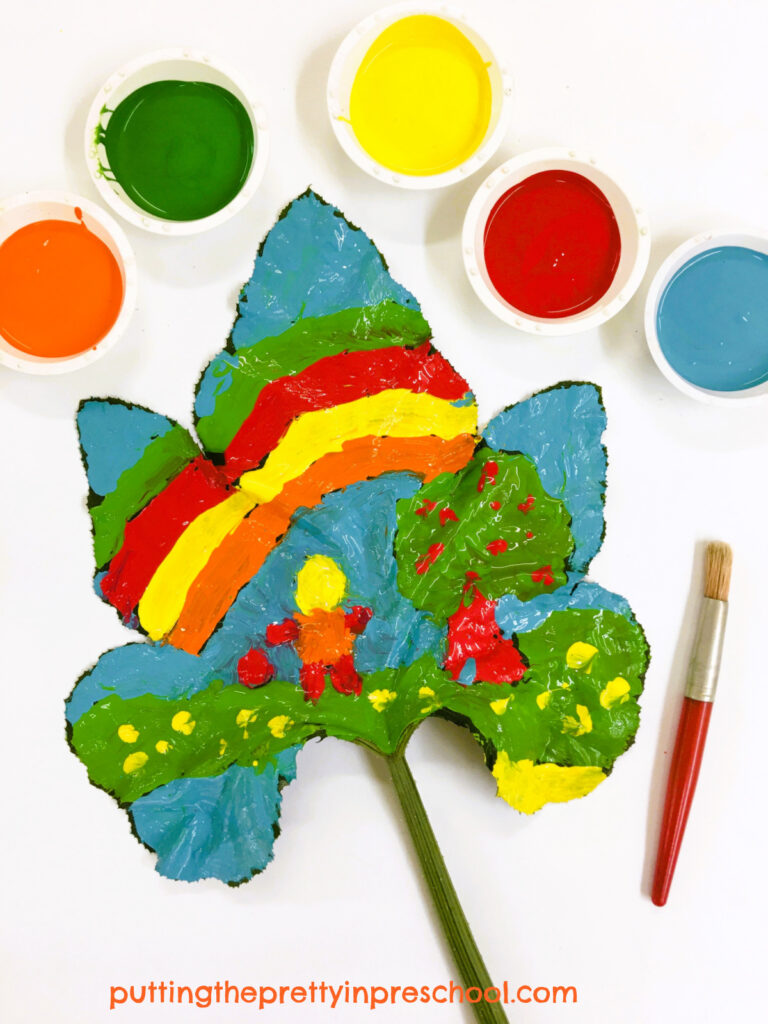 _______
Related:
Horse Chestnut Leaf Art Activities
_______
[Read more…]

about Zucchini Leaf Paint Prints