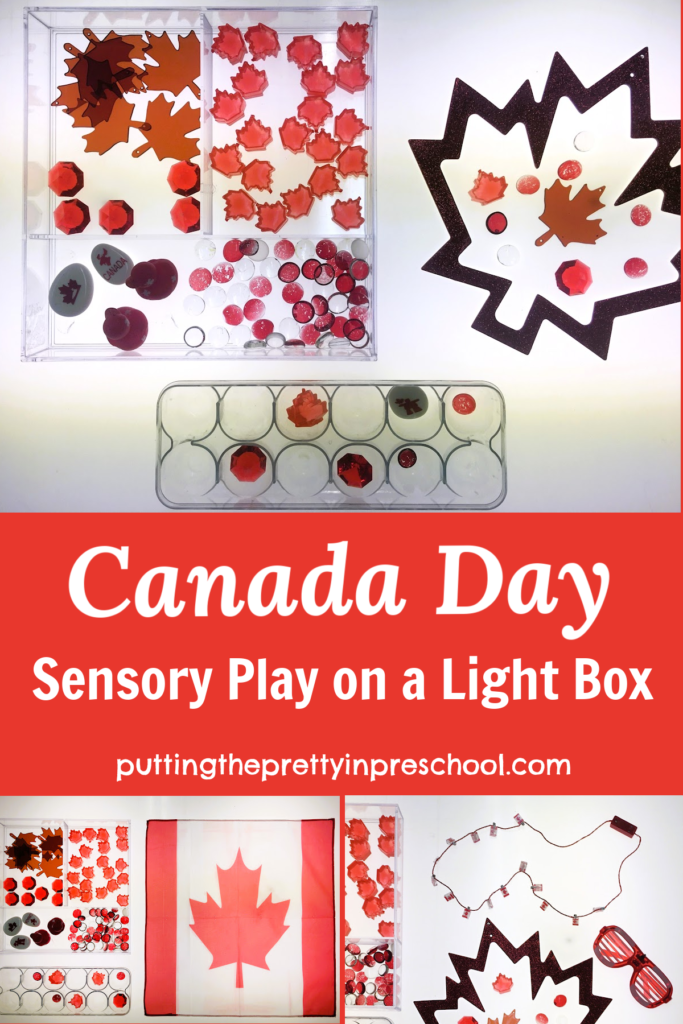 _______
This Canada Day sensory play activity is a must to include in a celebration of this annual holiday. It offers early learners the chance to explore Canadian flag-themed loose parts in an unexpected way on a light table or light box. Party supplies are a natural fit, and add pizzaz to the sensory invitation.
_______
Follow me on Pinterest for more early learning ideas.
_______
Supplies To Collect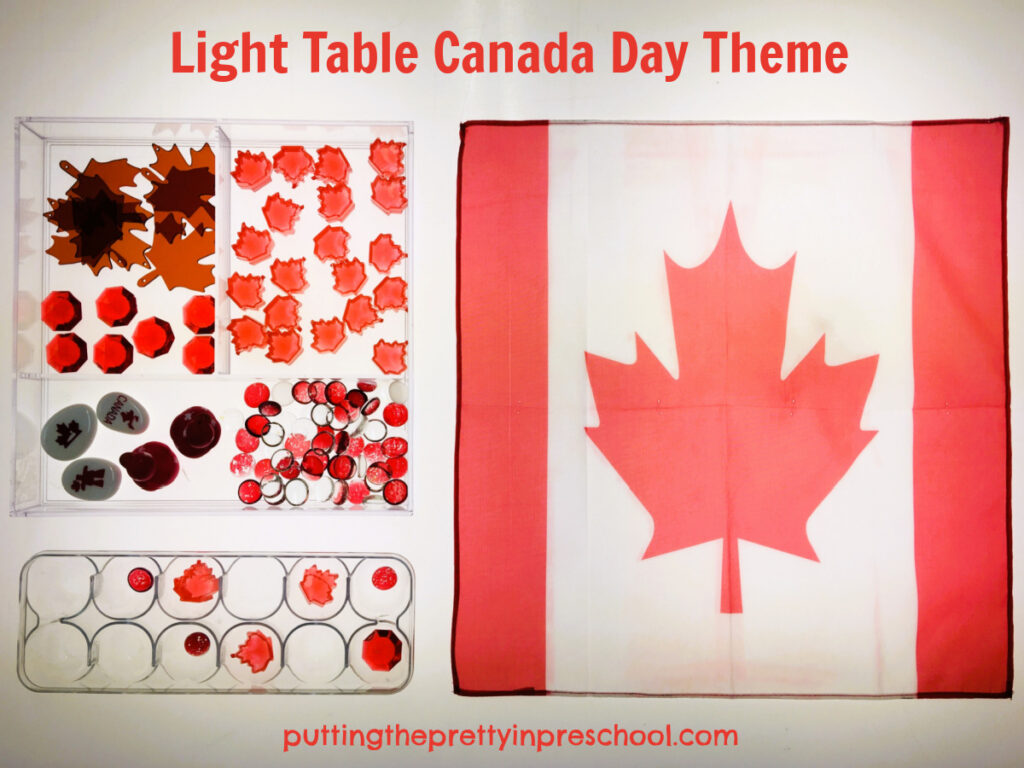 _______
Gathered for this red and white Canada Day sensory play activity are:
clear compartment tray
clear plastic egg carton
maple leaf frame
small Canadian flag
reusable maple leaf ice cubes
transparent maple leaves
red and clear gems
large red diamond-shaped gems
light-up necklace and glasses
_______
The Canada Day Sensory Play Invitation
This patriotic sensory play activity shines on a light table or light box. You can also use an economical DIY lightbox as a base. It will work just fine!
A clear compartment tray showcases red and white loose parts collected for exploration.
A maple leaf cut out taken from a hanging decoration makes a nice frame to decorate with loose parts. A rectangular frame can be used too.
A clear egg carton invites sorting activities.
Transparent maple leaves and reusable ice cubes, red diamond-shaped gems, and red and clear gems provide gleaming loose parts for little learners to explore.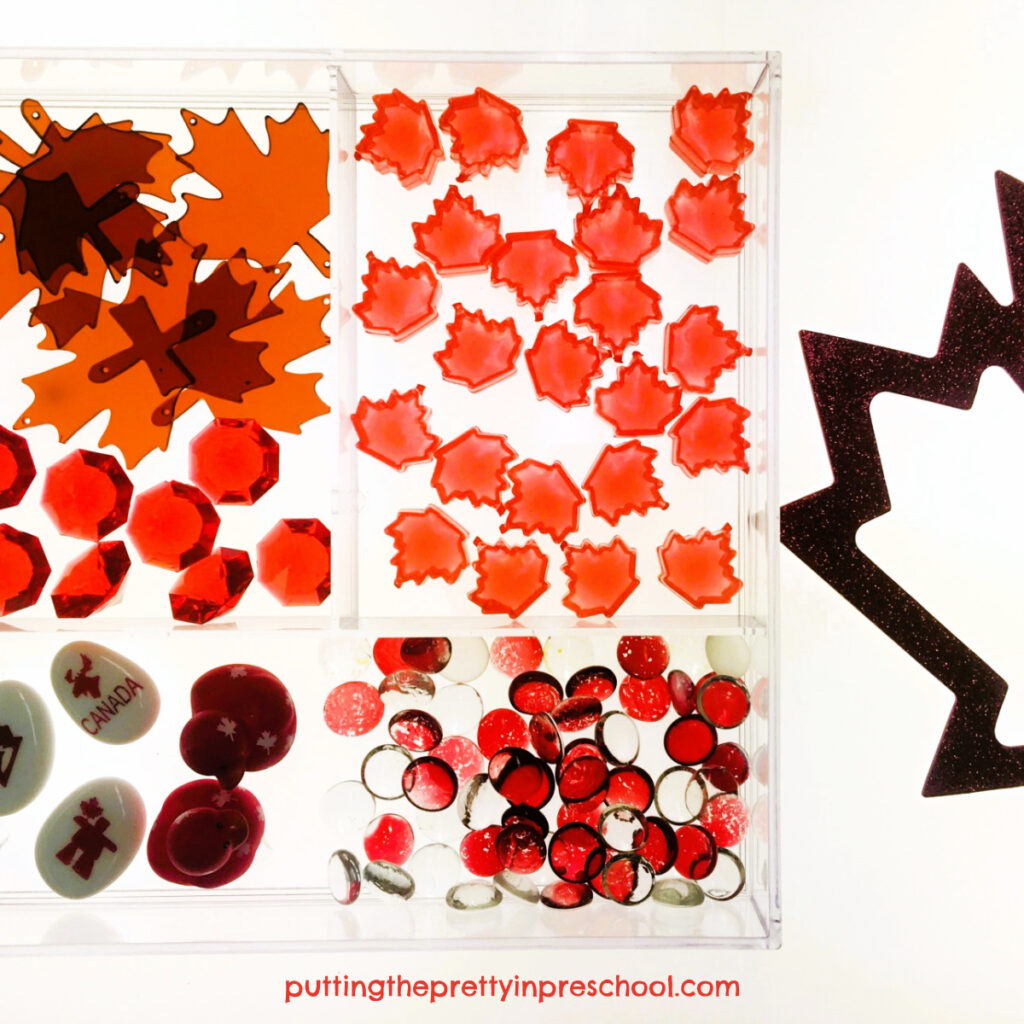 _______
A small Canadian flag is another great accessory to arrange loose parts on.
Not all the items offered need to be transparent or light-themed. Rubber ducks and story stones add variety and interest.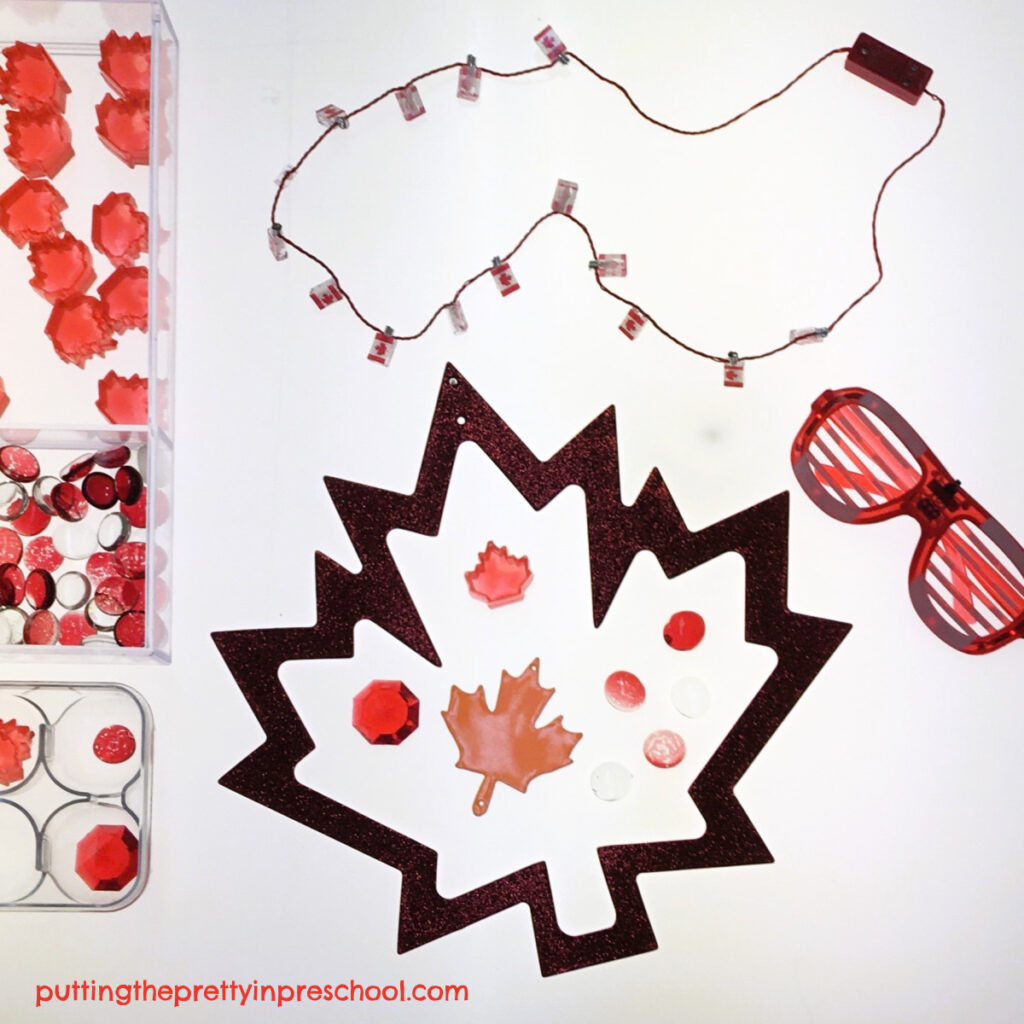 _______
A light-up necklace and pair of glasses add a party vibe to the sensory activity and offer additional ways to investigate light.
Maple leaf and Canadian flag finger projectors would be a fun accessory to include!
_______
This Canada Day sensory play activity is designed for a light table or light box. But early learners would love to explore the loose parts anywhere in your home or classroom.
_______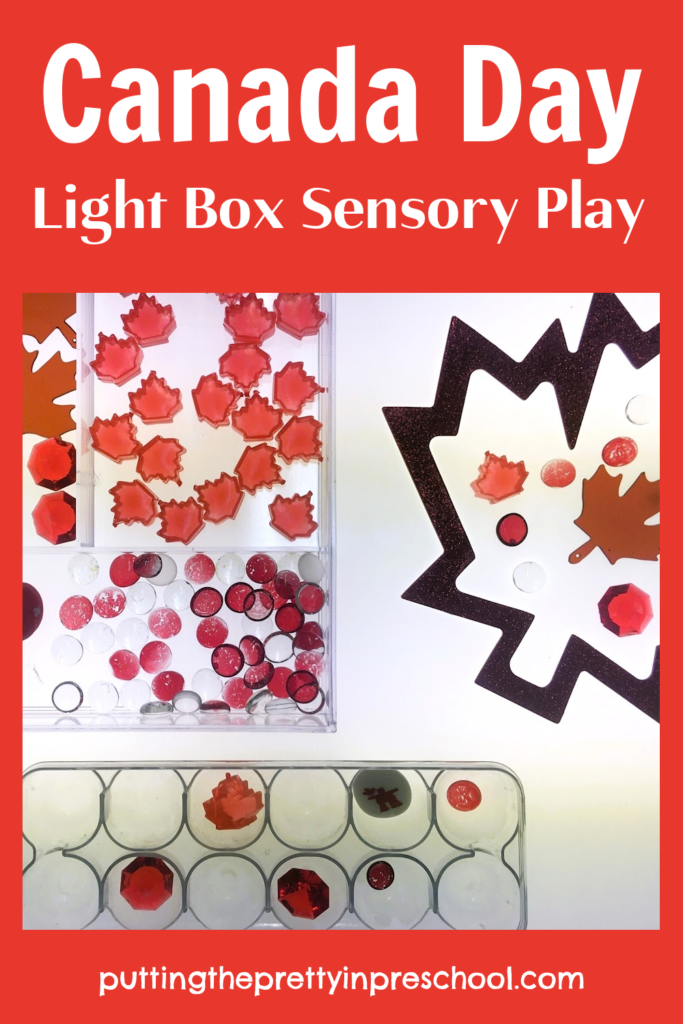 _______
Related:
_______
_______
You may also like: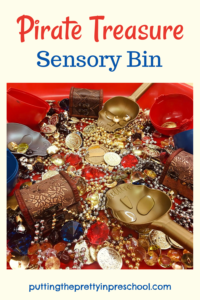 _______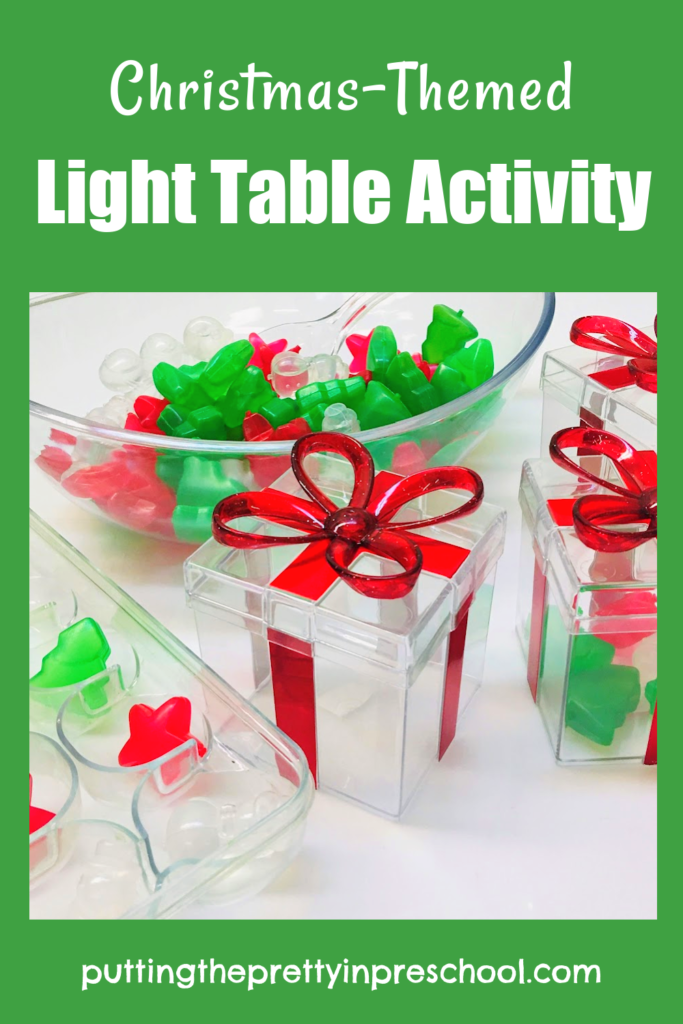 _______
Don't forget to share this post on Pinterest or your favorite social media channel. Sharing is caring!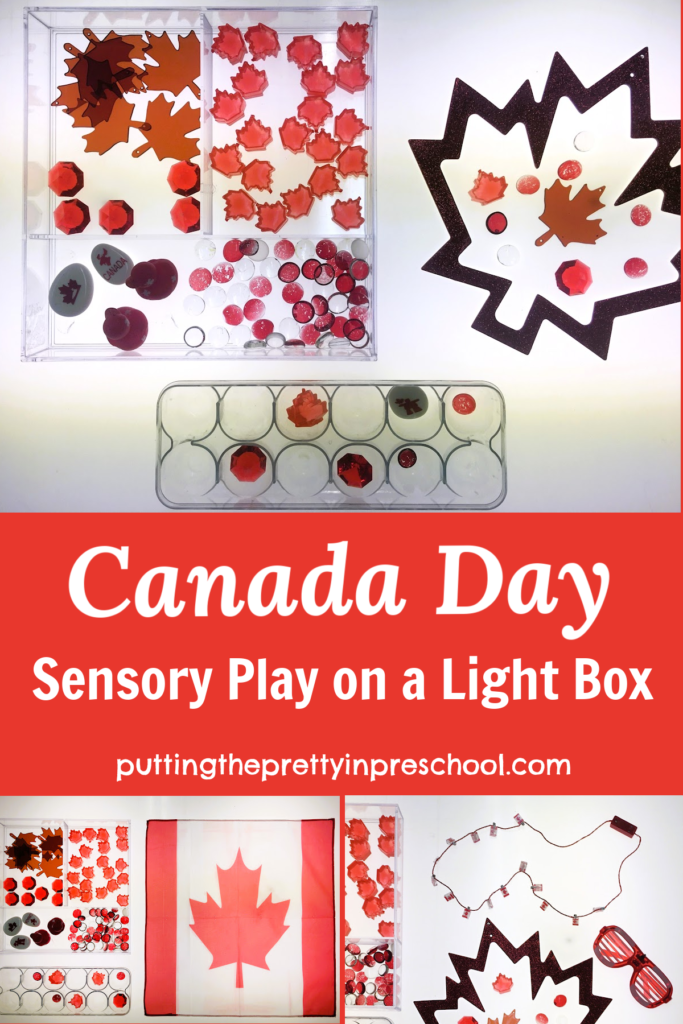 _______
© Annette Kaminsky June 30, 2022
_______
Follow me on social media for more ideas: