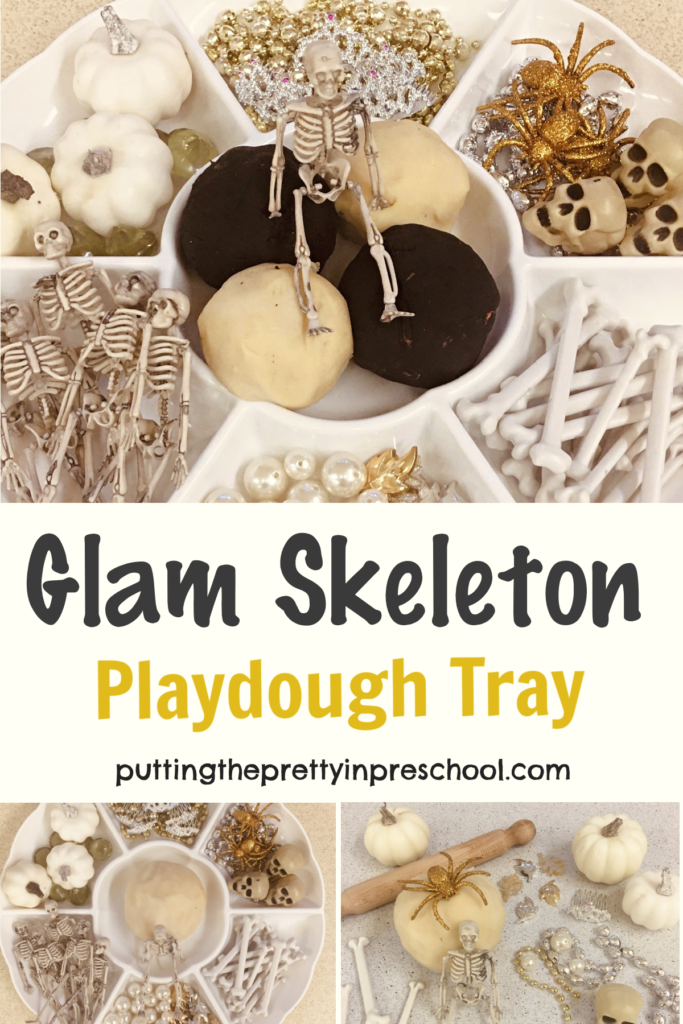 _______
For the longest while I stayed away from featuring skeletons in activities for little learners. But you wouldn't know it by all the posts about them on this blog. That's because in recent years I've seen so many glam skeletons in home décor, inspiring a host of ways to showcase them in fun, non-threatening ways. This glam skeleton playdough tray is my latest bone-filled play invitation. It is an extension of a post I did last week about an elegant skeleton sensory bin.
_______
Follow me on Pinterest for more early learning ideas.
_______
Supplies To Gather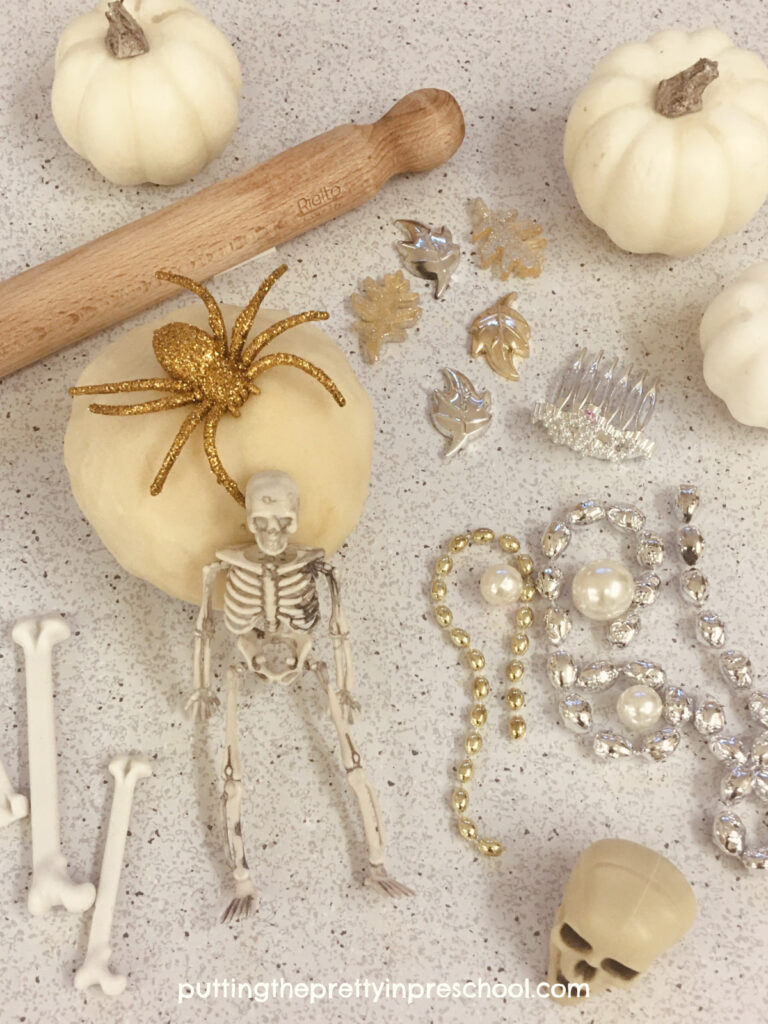 _______
The same loose parts used in the skeleton-themed sensory bin work wonderfully in a playdough party tray:
skeletons
skulls
bones
spider figurines
pearl beads
gem leaves
bead jewelry strands
crown hair combs
mini pumpkins
bells
_______
The Glam Skeleton Playdough Tray
This playdough tray can be offered with a basic playdough recipe or one that is colored. Black and white playdough contrast each other in the tray below. There are links to the dough recipes further on in the post.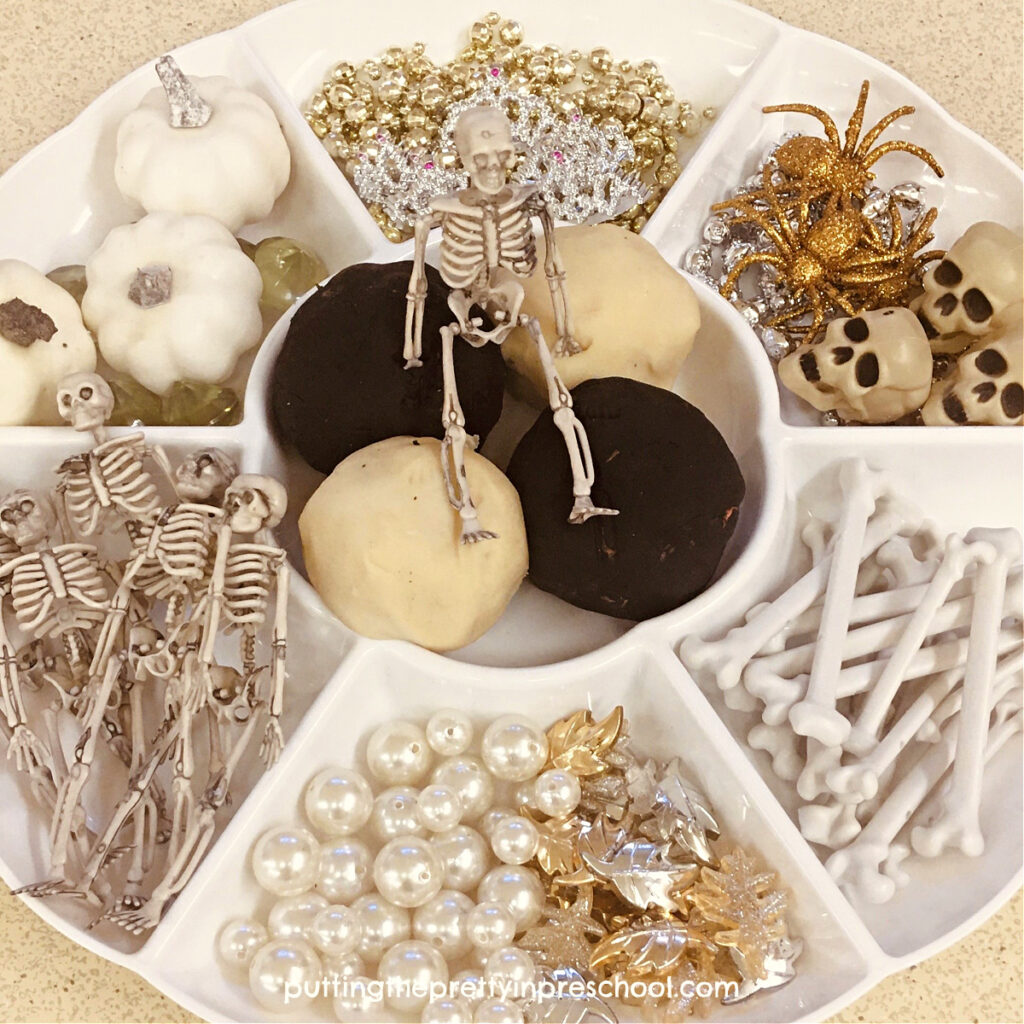 _______
This next tray features white playdough made with my go-to basic playdough recipe.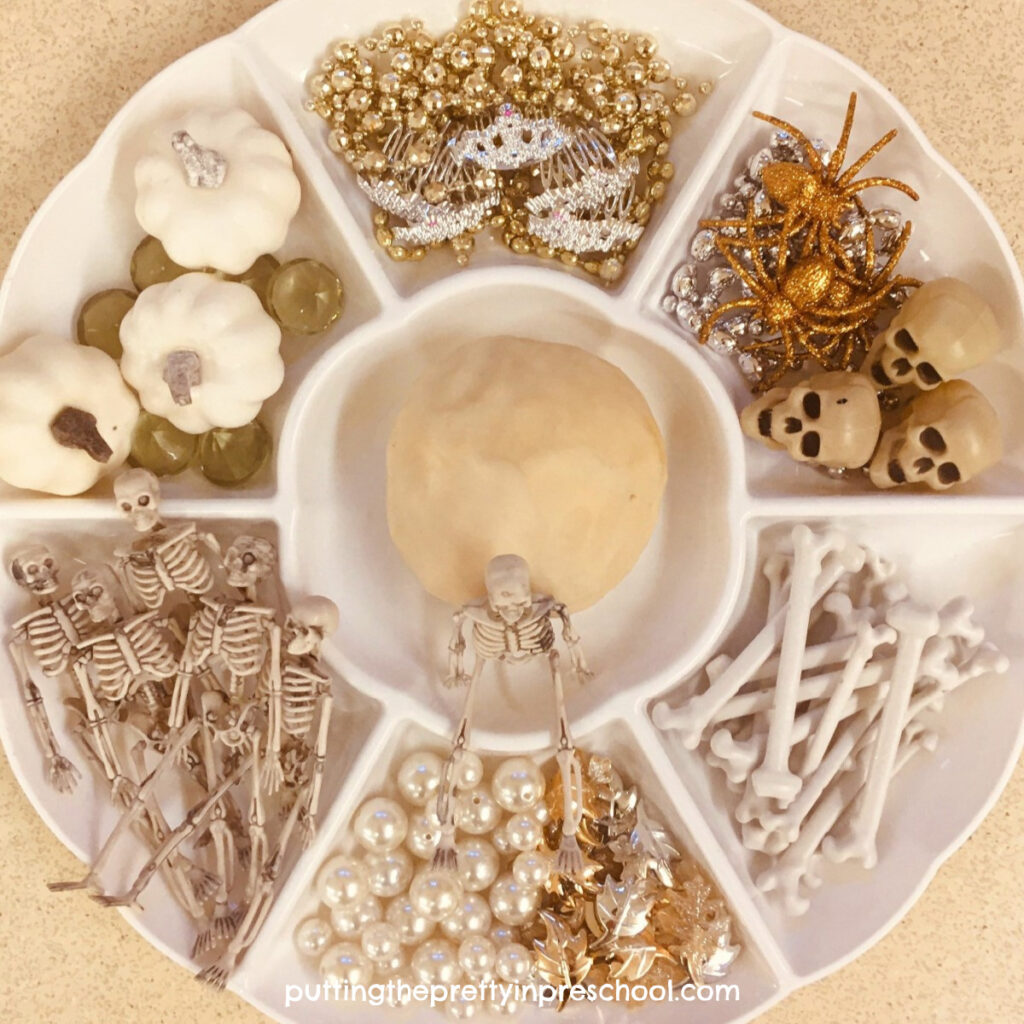 _______
Although there's a whole lotta glam in the sensory tray, an ornate mirror adds just a little more.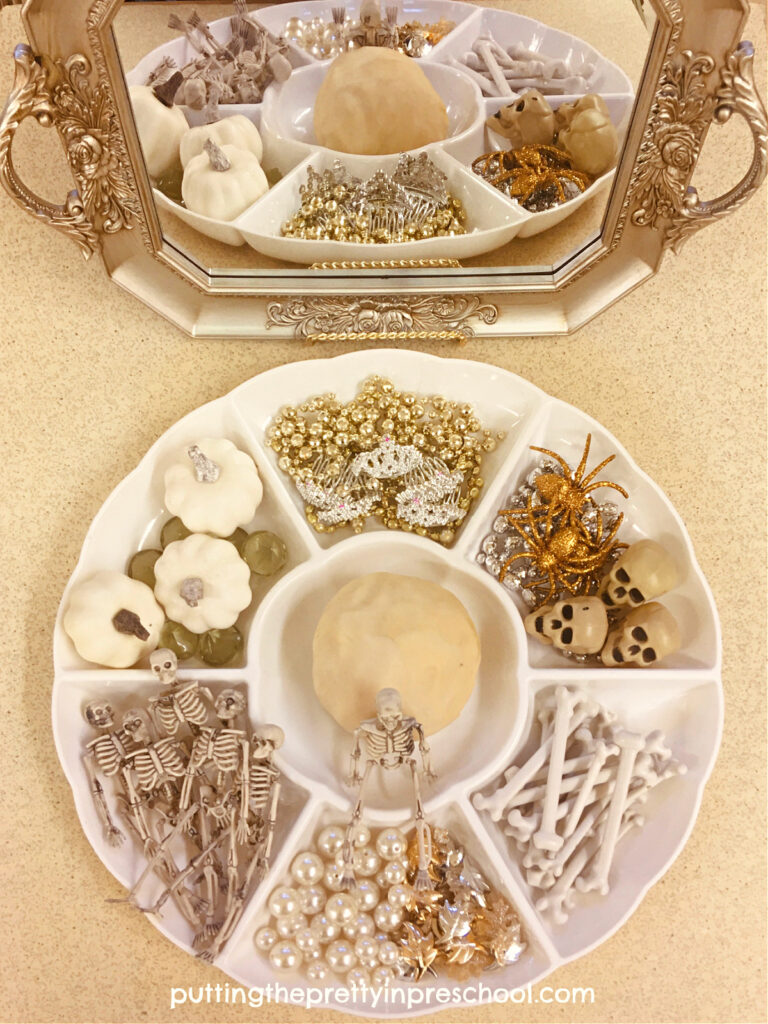 _______
The loose parts spark the imagination and children can use them to make unique designs. They make interesting prints in the dough.
_______
Playdough Recipes
Find the recipes for the playdough here:
Black Playdough Recipe (from the blog "Left Brain Craft Brain.")
This black playdough was featured in my "White Lilacs And Black Playdough" blog post a few months ago. Believe it or not, the playdough is still pliable.
The basic playdough recipe can be made in a big batch to use with a group of children.
_______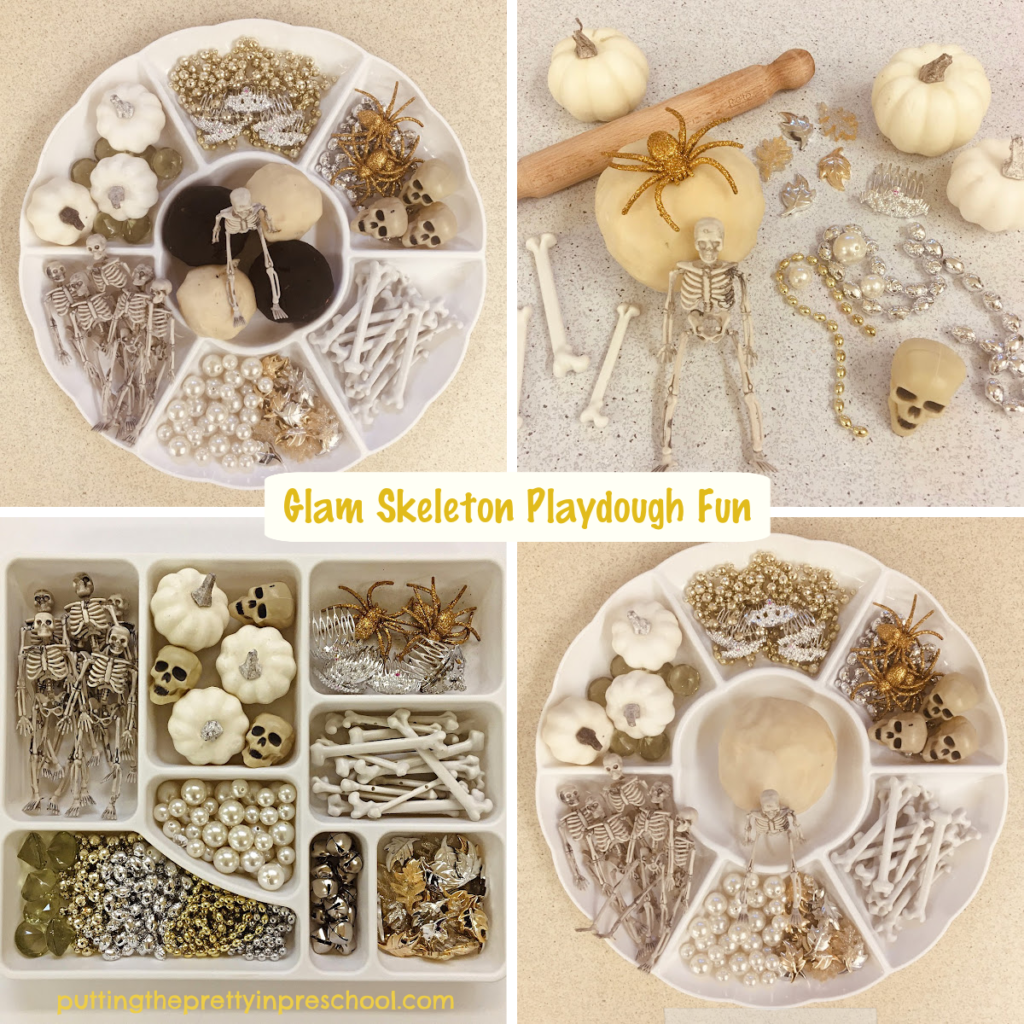 _______
Related: Skeleton And Eyeball Waterplay
_______
[Read more…]

about Glam Skeleton Playdough Tray