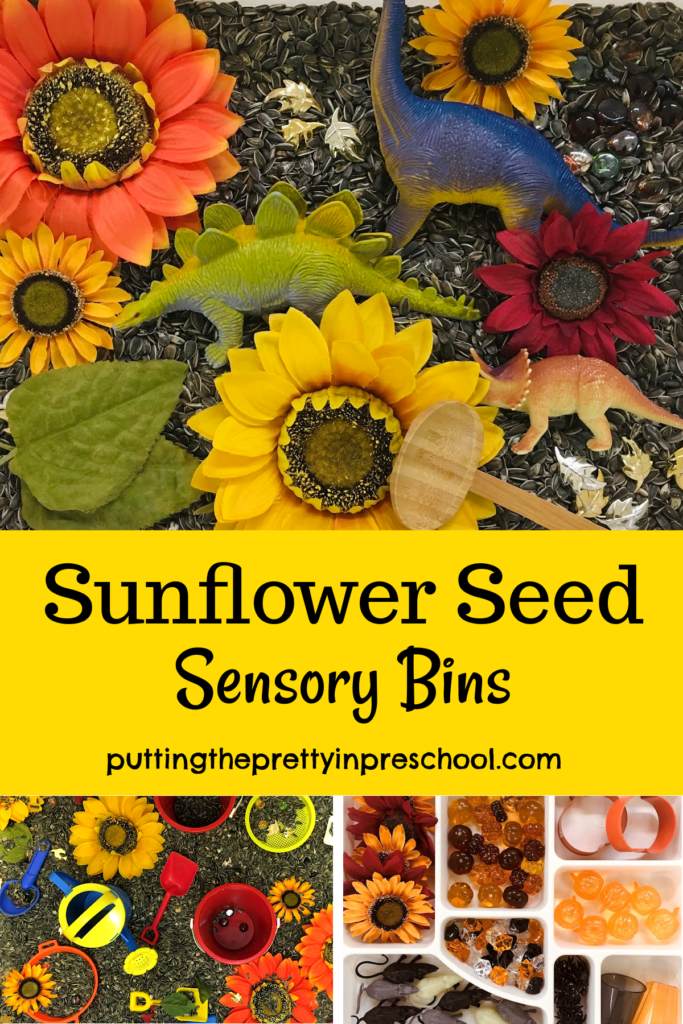 _______
A sunflower seed sensory bin is a fantastic way for early learners to explore these edible seeds, and use them in play. The seed base is a natural fit for fall and pumpkin-themed accessories. Here are three sensory bin suggestions brimming with these dramatic seeds.
_______
Sunflower And Sand Toy Bin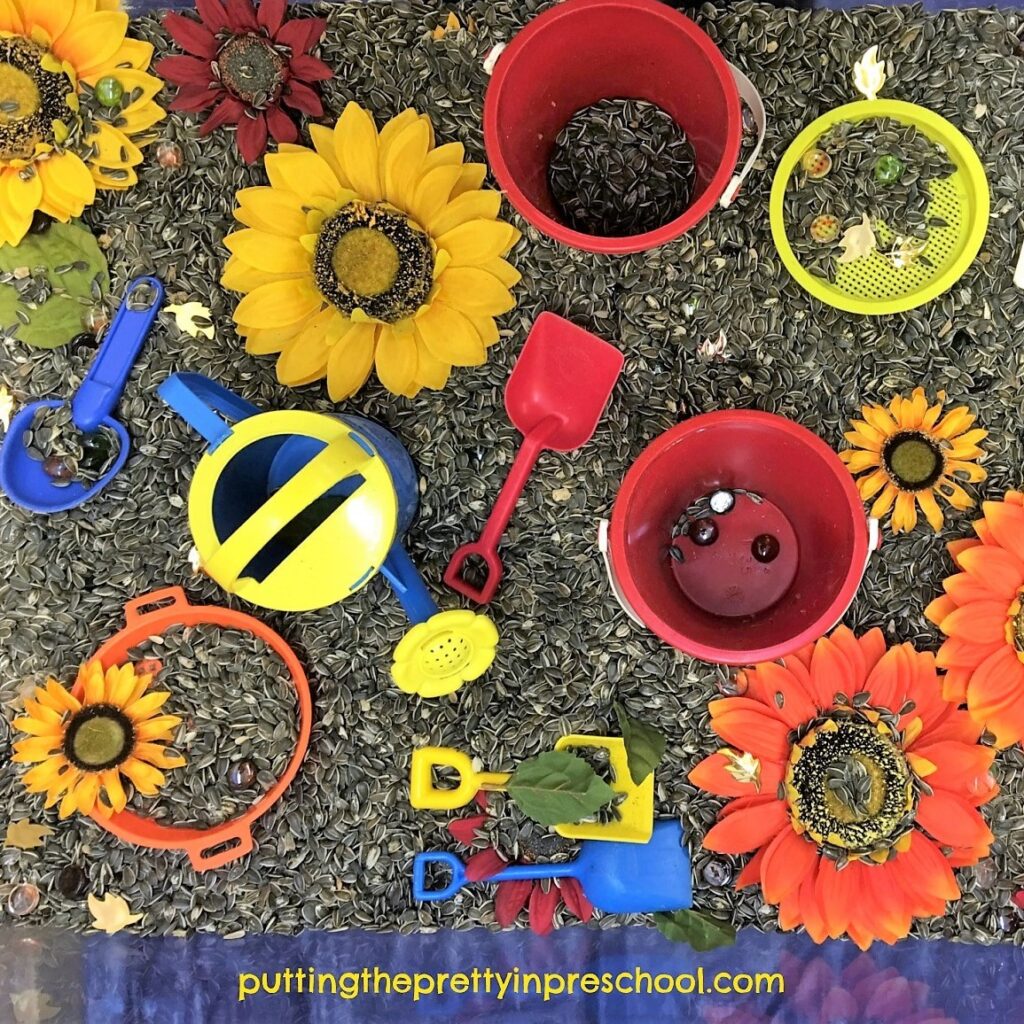 _______
Add shovels. pails, sieves, watering cans, leaf gems, round fall-themed gems, and craft sunflowers in different sizes and colors to a sunflower seed base. This bin works well as a spring gardening center. Or extend summer into fall by offering the bin to your little learners in September.
_______
Pumpkin And Sunflower Seed Sensory Bin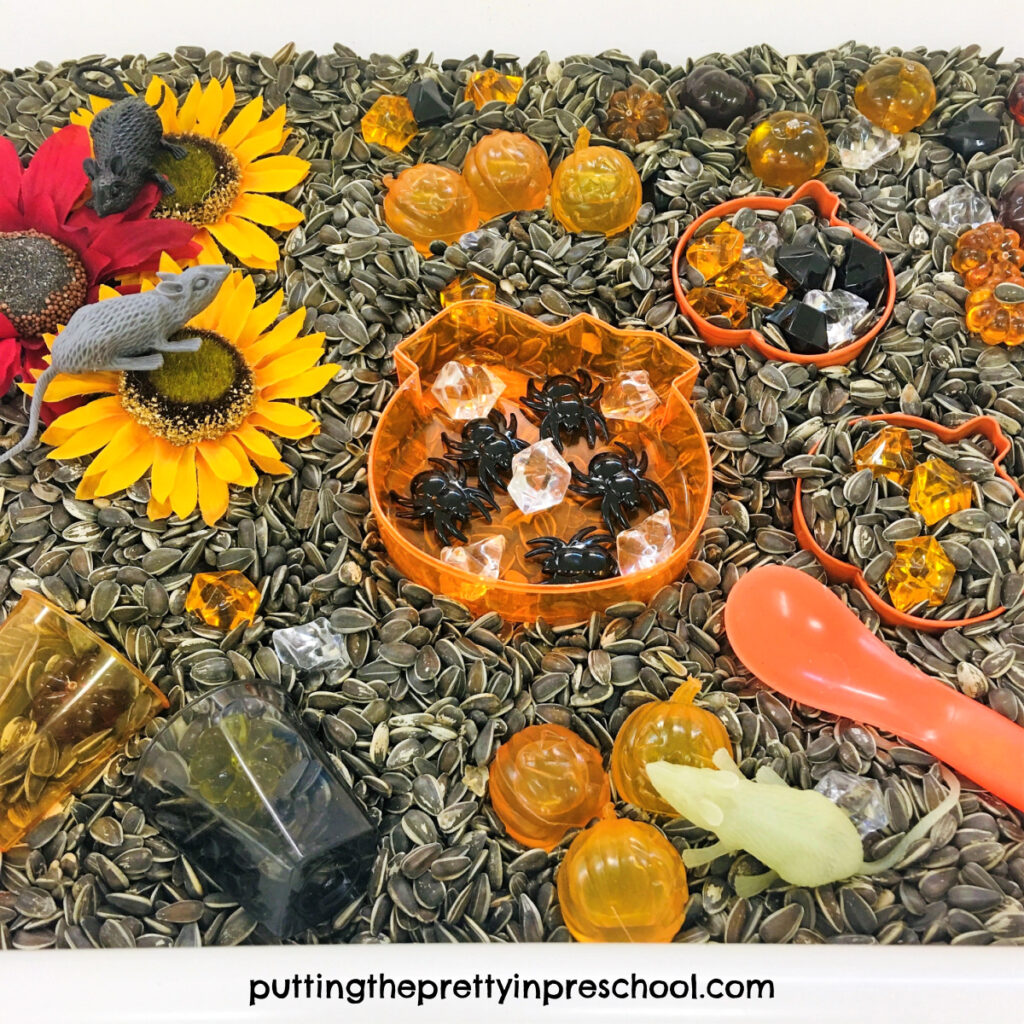 _______
Rubber mice and spider gems liven up this pumpkin and sunflower seed sensory bin. Other items in this sure to delight bin are:
craft sunflowers in different sizes and colors
pumpkin gems
pumpkin ice cubes
leaf gems
orange, black, and clear gems
black and orange cups
pumpkin-shaped dish
pumpkin cookie cutters
orange spoon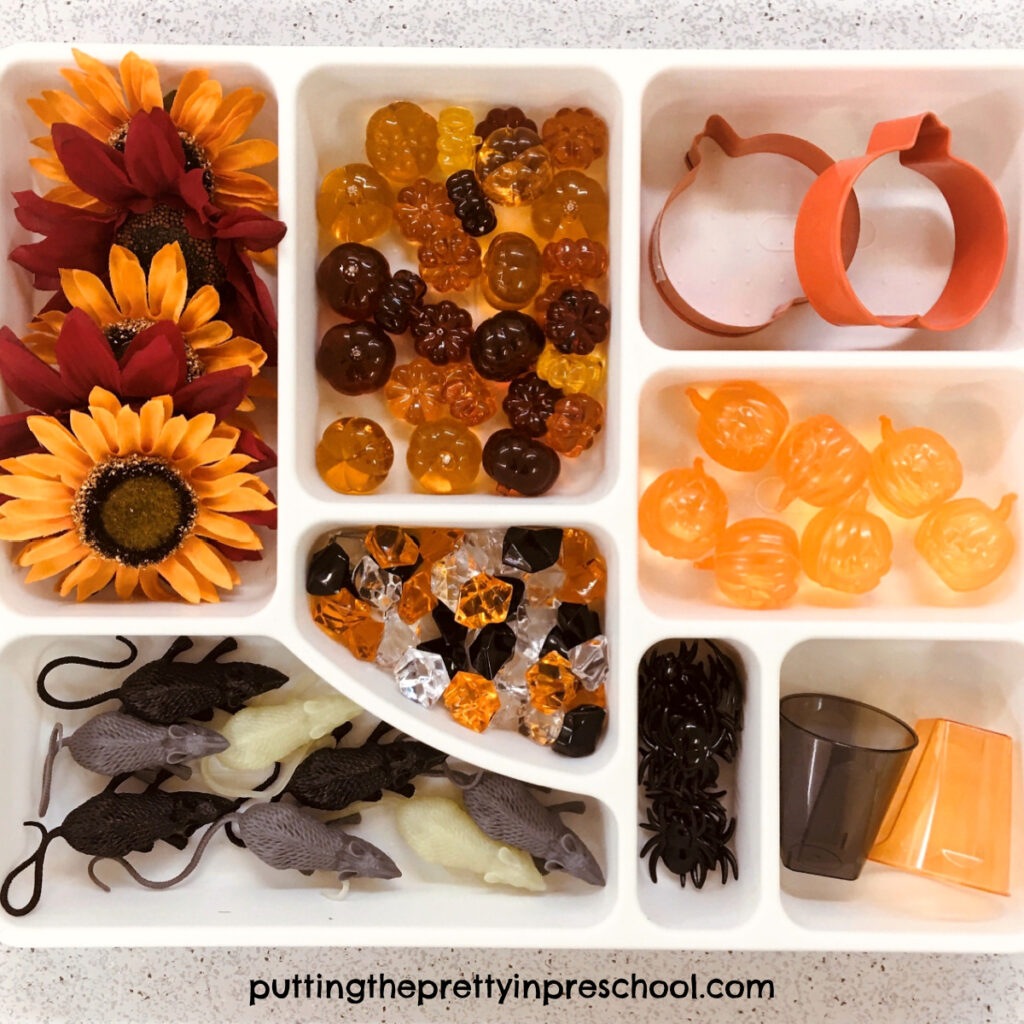 _______
Dinosaur And Sunflower Sensory Bin
Dinosaurs and sunflowers may seem like an unlikely combination. The inspiration for this bin came from viewing Lewis Lavoie's stunning works of art entitled "Sunflower Beast", and "Sunflower Bed."
_______
The bin was introduced to my preschoolers a few years back. I made sure there was a stegosaurus or two in the mix. The children had a blast playing with dinosaurs, sunflowers, and loose parts in the seedy base. Your early learners would embrace this bin too.
Below, a volcanic mountain adds interest to the play.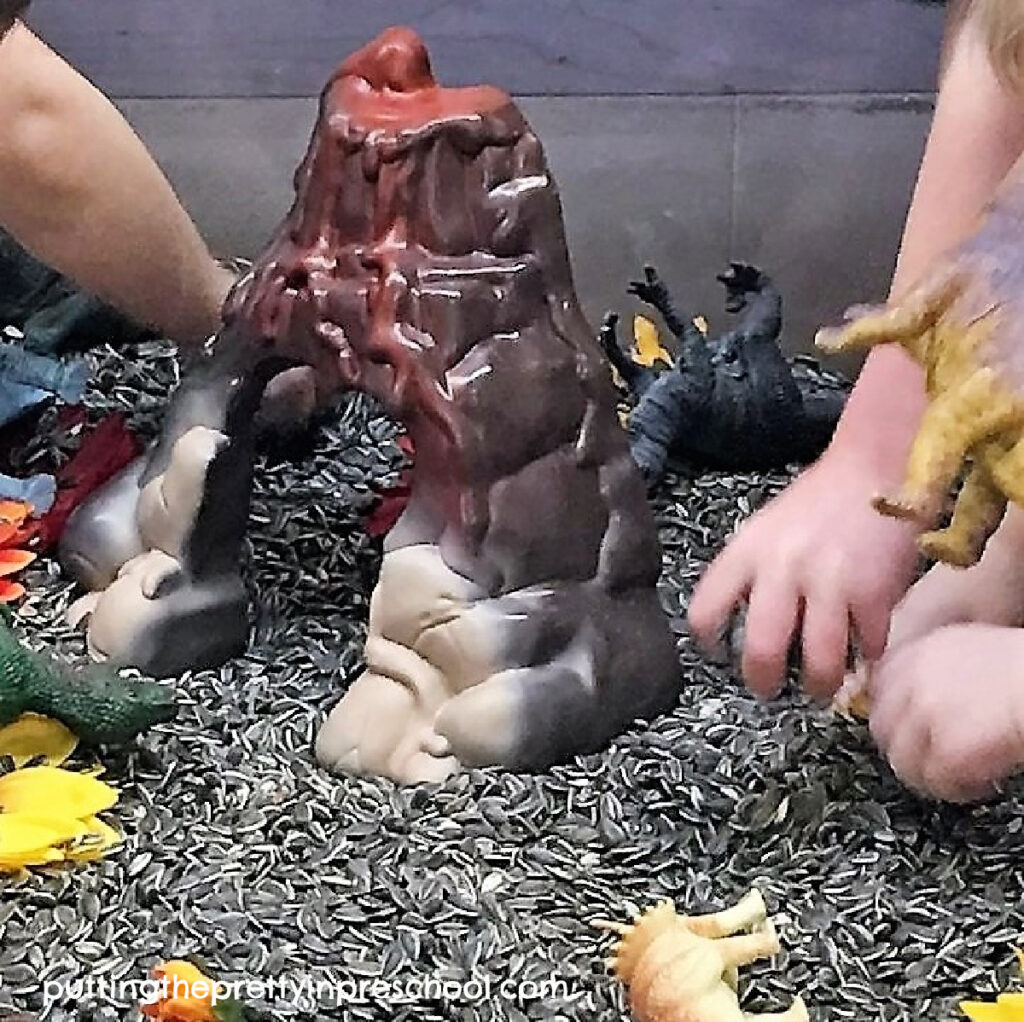 _______
Note: For these sunflower seed sensory bin activities, I used striped sunflower seeds. I purchased two 7.5 lb bags at a local pet store, which filled a large sensory table. For a smaller bin, one 7.5 lb bag would be enough.
_______
Which bin is your favorite? Share below in a comment.
_______
_______
You may also like: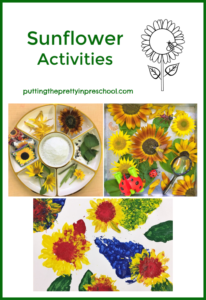 _______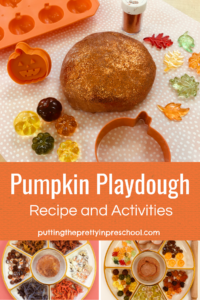 _______
Dinosaur And Sweet Potato Vine Activities
_______
Don't forget to share this post on Pinterest or your favorite social media channel. Sharing is caring!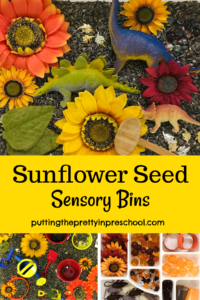 _______
© Annette Kaminsky November 21, 2020
_______
Follow me on social media for more ideas: