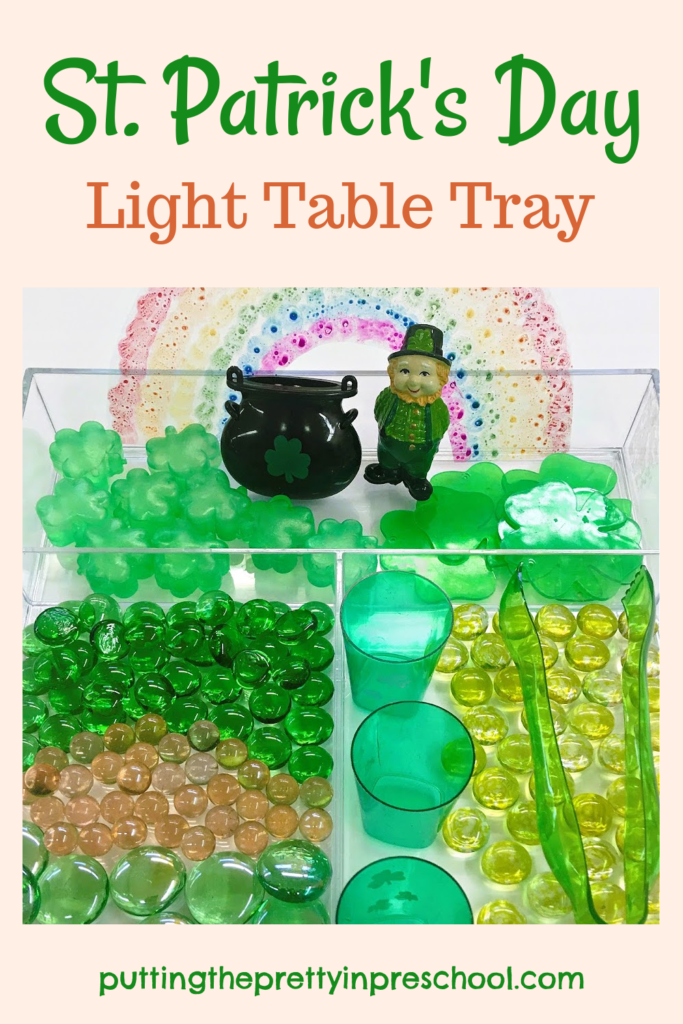 _______
St. Patrick's Day accessories lend themselves so well to sensory activities and can be used in many different ways. Keeping an eye out for transparent supplies is the key to making this easy, mess-free St. Patrick's light table tray.
_______
Follow me on Pinterest for more early learning ideas.
_______
Supplies To Collect
Transparent gems, gems, and more gems work well for this tray. Select them in different sizes in the colors green, yellow, and brownish gold.
Other supplies to gather are shamrock reusable ice cubes, shamrocks cut from wall decorations, a black pot, a leprechaun figurine, and mini green tongs and drinking cups.
Dot markers and a piece of transparency copy paper come in handy for creating a rainbow.
A clear compartment tray works wonderfully for the bin.
_______
The St. Patrick's Light Table Tray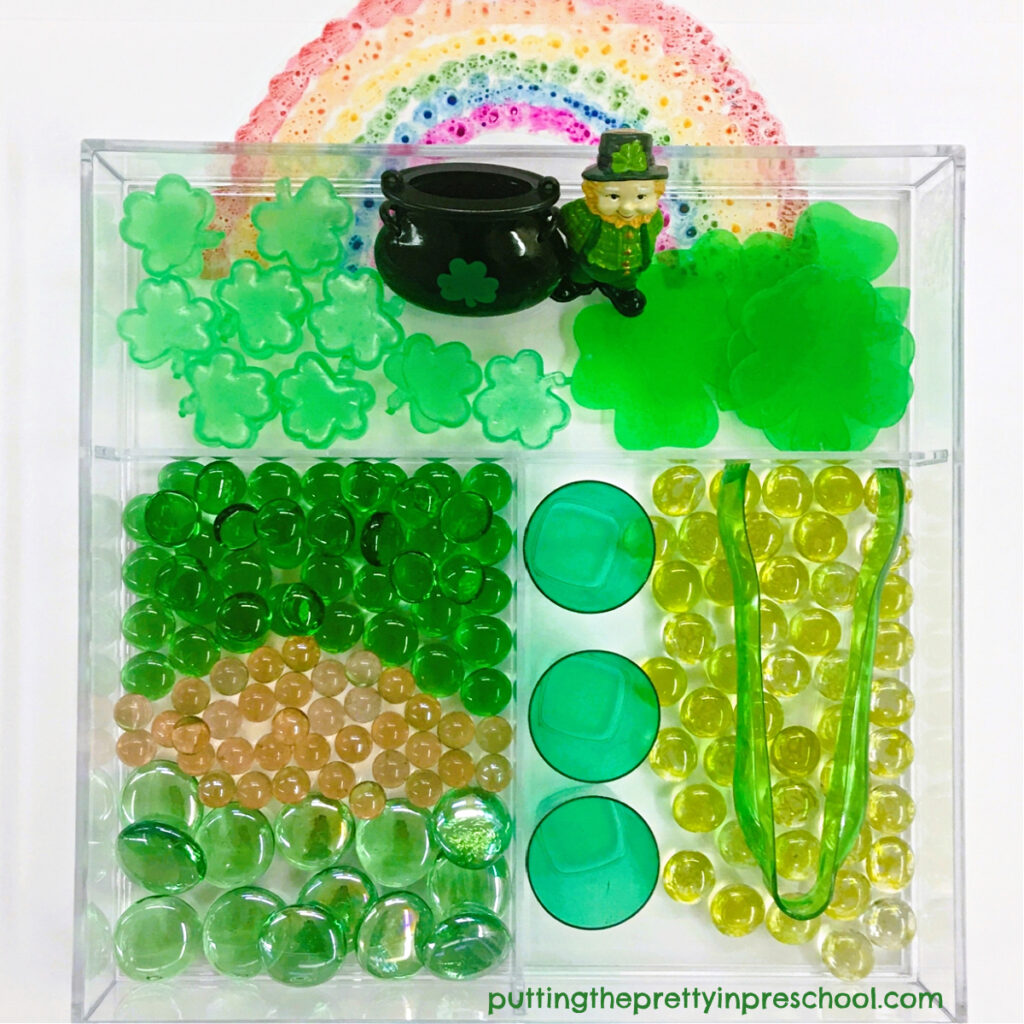 _______
First, select a clear compartment tray for the sensory activity.
Next, use dot markers to create a large rainbow on a piece of transparency copy paper. The ink dries rapidly and doesn't smudge at all. Or draw a rainbow with felt pens on regular copy paper. Afterward, cut the rainbow out and tape it to one end of the tray.
Then add a variety of acrylic gems to the tray.
Set in the shamrock ice cubes and wall decoration pieces.
Lastly, add the drinking cups, salad tongs, pot, and leprechaun. Then set the sensory tray on a light table or light box for early learners to discover.
Children will be excited to sort and rearrange the loose parts in the tray and may spread them all over the lighted surface.
Note: This St. Patrick's light table tray is low maintenance. It is mess-free and doesn't require a base ingredient. It works well as an activity on or off the light table.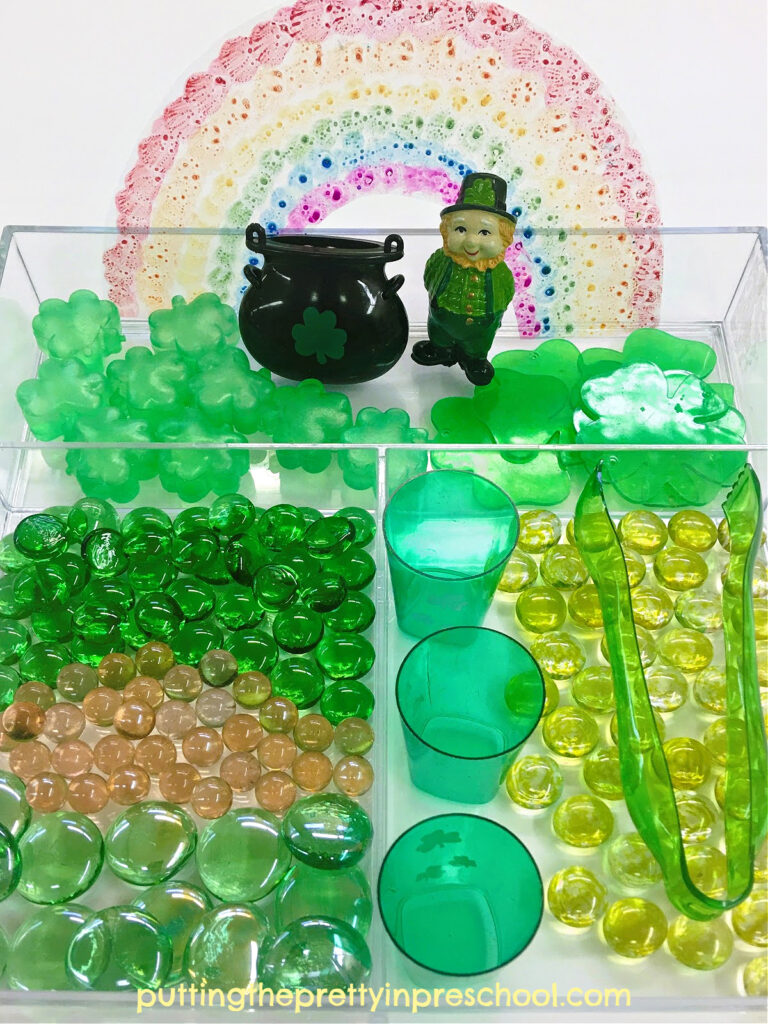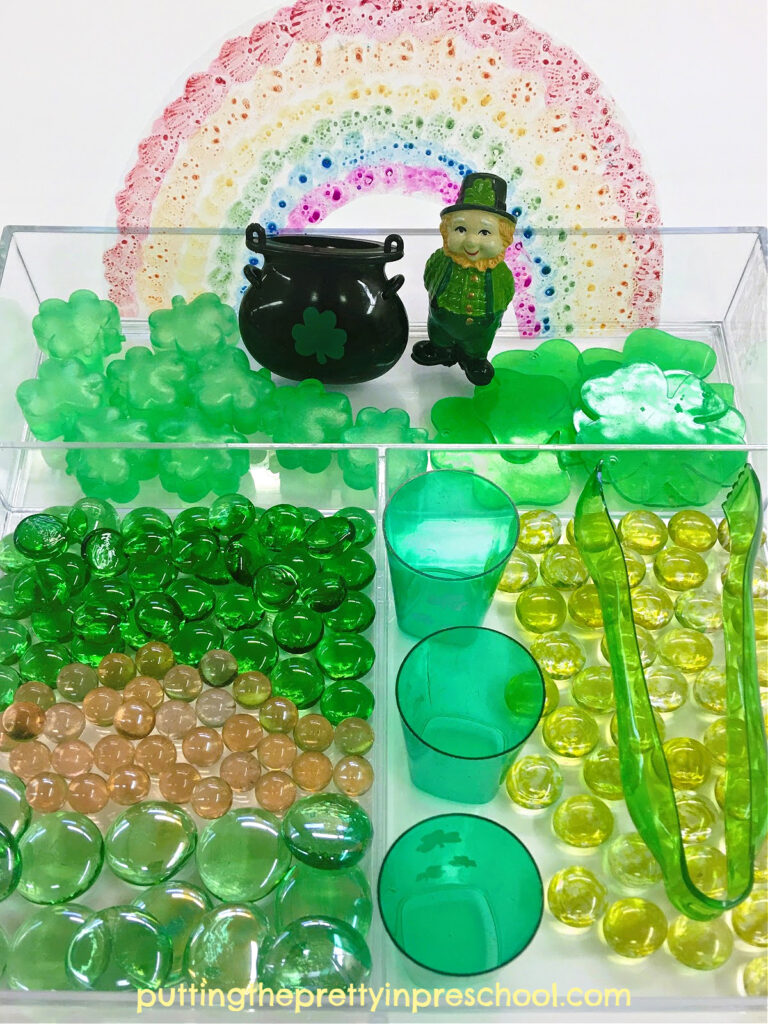 _______
Related: Transparent Page Divider Activities
_______
[Read more…]

about St. Patrick's Light Table Tray