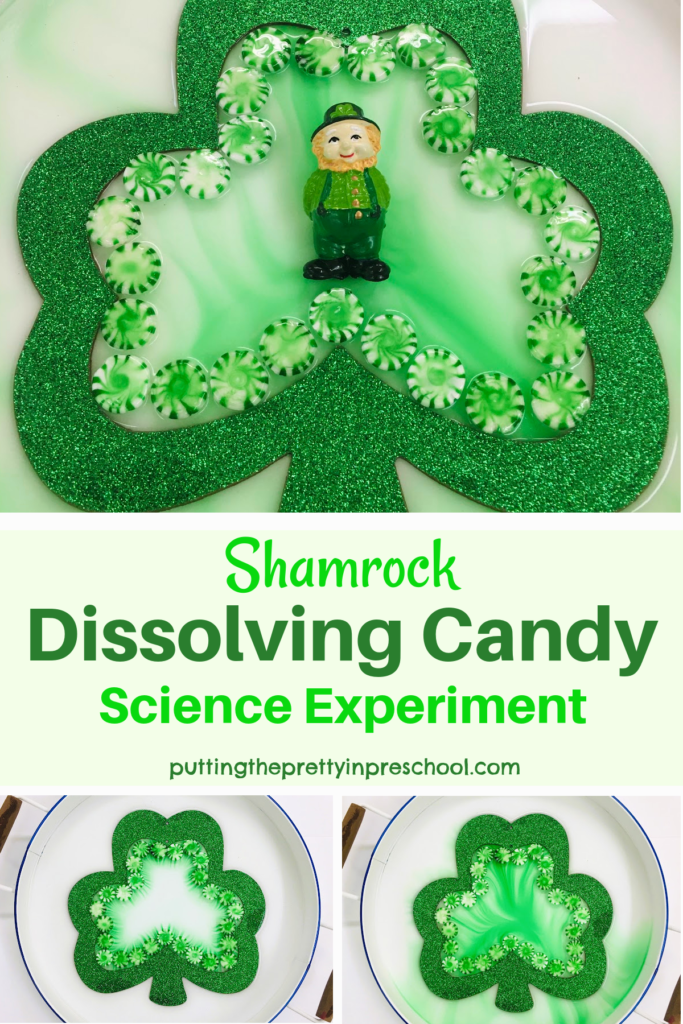 _______
Lately, I cannot get enough of candy color science. So, in addition to previous endeavors, I tried a shamrock dissolving candy experiment. It's got all the WOW factor similar experiments offer.
Since it is difficult to find a clear or white shamrock-shaped plate or pan, a shamrock outline taken from a St. Patrick's Day wall decoration helps create the aesthetic appeal. And it does the job beautifully!
_______
Follow me on Pinterest for more early learning ideas.
_______
Supplies To Collect
Supplies for a science experiment couldn't be any easier to gather. Just four items are needed:
shamrock outline
striped green and white candies
round, square, or rectangular leak-proof tray
measuring cup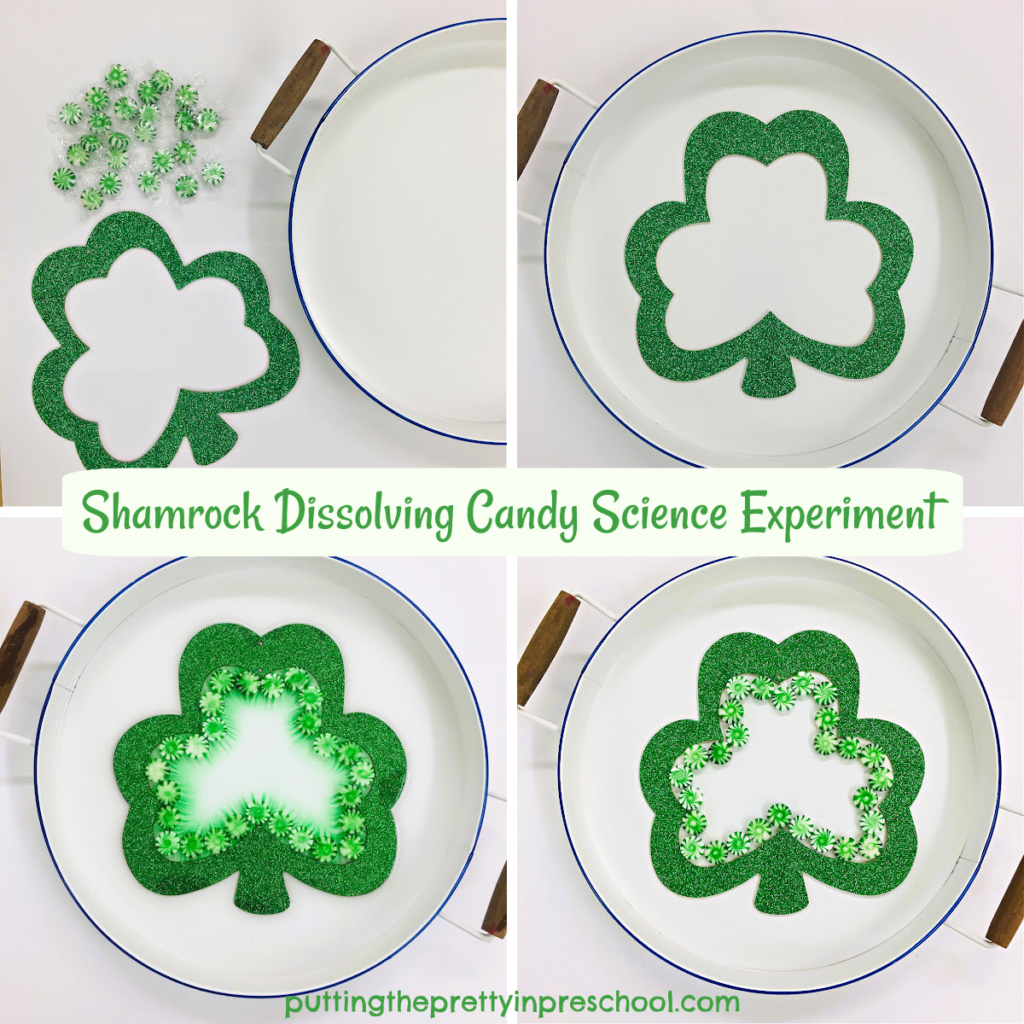 _______
Performing The Shamrock Dissolving Candy Experiment
First, set the shamrock outline in the center of a tray that is a little larger than the clover shape.
Next, position the striped candies next to each other around the inside of the shamrock.
Then, fill a 500 ml measuring cup with warm water.
Slowly pour the warm water into the tray, aiming for the area near the rim. Cover just the bottom of the tray with liquid.
Watch what happens!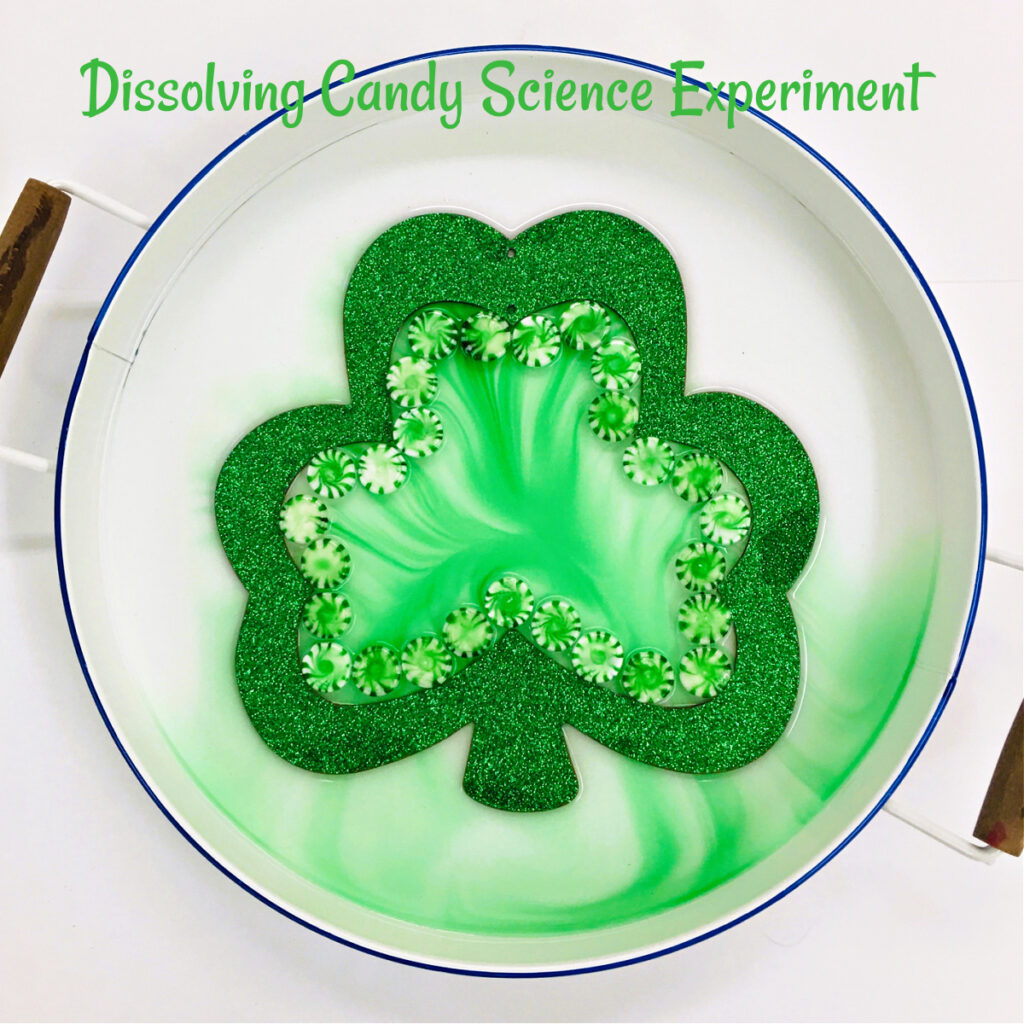 _______
After the color has spread from the candies into different patterns, a leprechaun could be floated in the center of the shamrock outline for added visual appeal.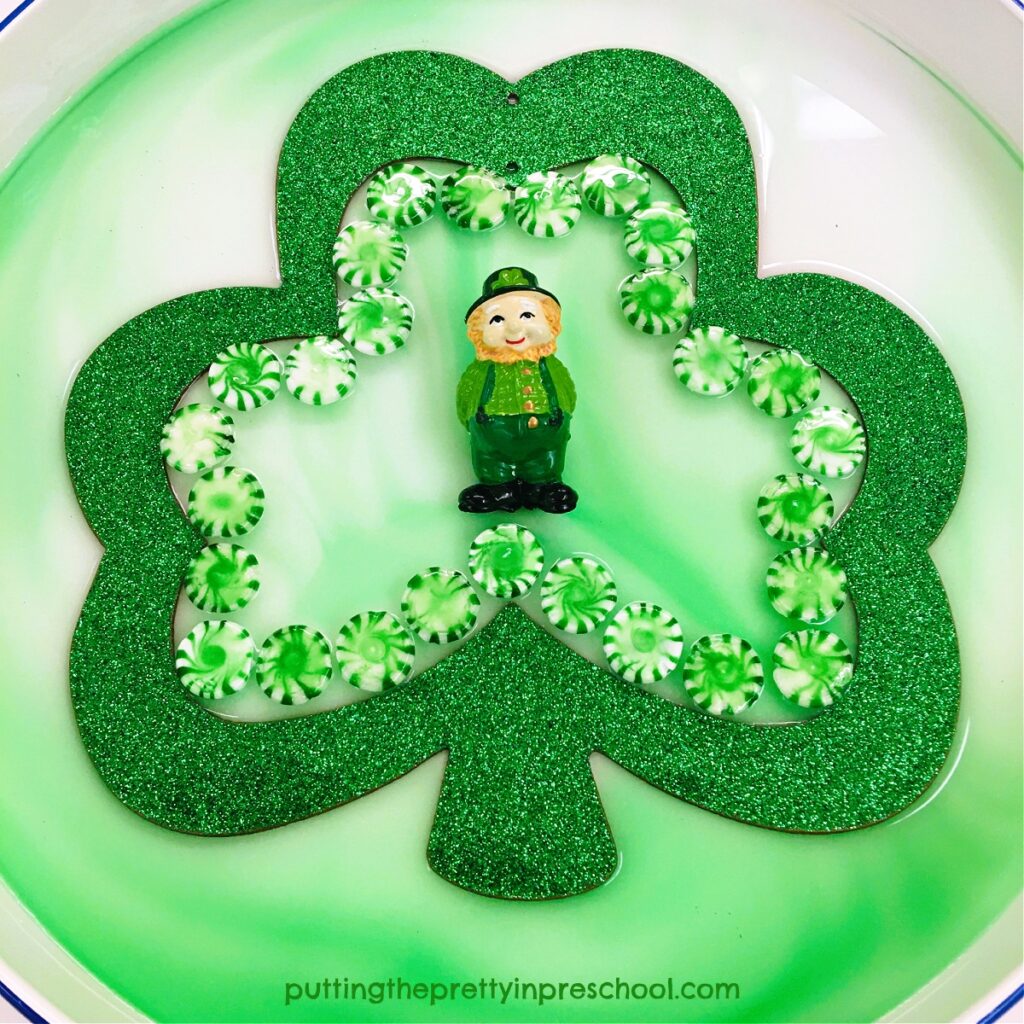 _______
Participants may wish to taste the colored water. It will likely have a noticeable mint flavor. The candies will slowly dissolve, but a few could be scooped up for tasting as well.
Note: The shamrock outline can be washed and dried afterward, and used as a tracer.
_______
The Science Behind This Candy Science Experiment
The candies are made of sugar. The water breaks the sugar molecules apart. Then the food colors move through the water from areas of higher sugar concentration (near the candy) to areas with less sugar (the center and rim of the tray.) When the sugar concentration is the same in all areas, the colors stop moving.

Water temperature is a variant in this experiment. Sugar dissolves quicker in warm water, and food coloring moves at a faster pace.
This science experiment is so easy to set up and has immediate results, perfect for little learners. And participants get to use their senses of sight, smell, taste, and touch. Try it today!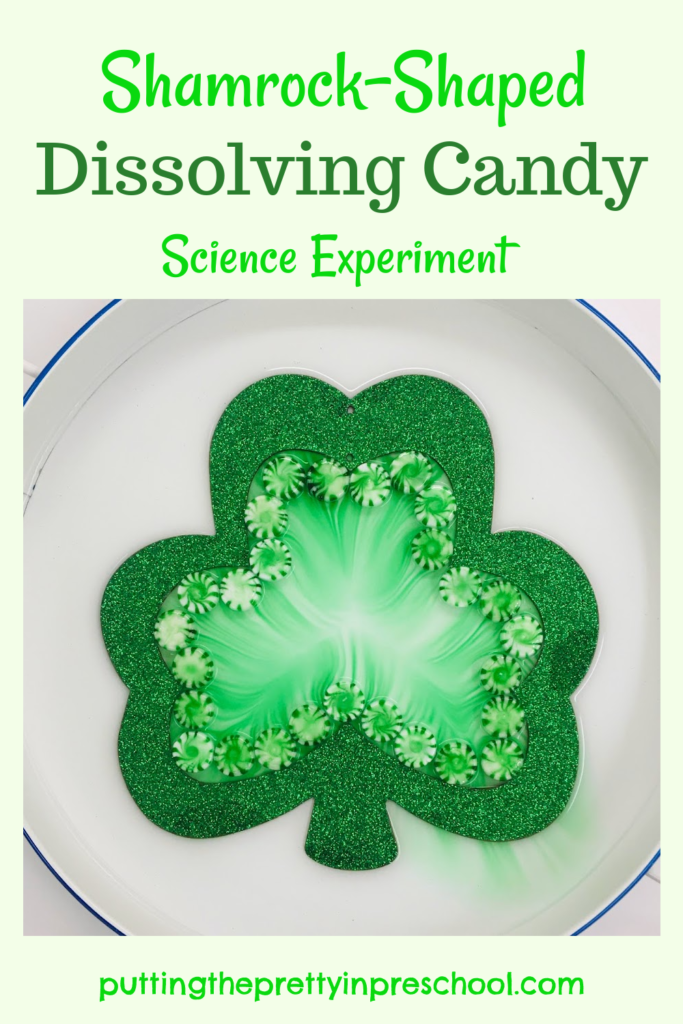 _______
Related: Blue Candy Cane Science Experiment
Heart-Shaped Dissolving Candy Science
_______
[Read more…]

about Shamrock Dissolving Candy Experiment