Jasper National Park
Situated on the western side of the province of Alberta are the beautiful world renowned Banff and Jasper National Parks. Both parks are a beautiful places to visit any time of the year.
In 2011 Jasper National Park was named a Dark Sky Preserve, and it is the largest accessible Dark Sky Preserve in the world. A dark sky preserve is an area with no artificial light. Many more stars can be seen in the sky than in areas with urban light.
Every year in October there is an event called the Jasper Dark Sky Festival, which celebrates the night sky. Visitors to the town of Jasper can take in various events such as
– listening to space talks by keynote speakers and other astronomy experts
– stargazing and aurora-gazing at some of Jasper's famous landmarks
– looking through powerful telescopes in the area
– attending a photography workshop about taking night sky pictures
– taking in a planetary dome shows and sessions
– viewing museum art inspired by the Dark Skies
– listening to a Symphony orchestra performance under the stars
New in the year 2018 was a Food Lab, where gourmet food meets Science demos.
The Jasper Dark Sky Festival has grown to be one of North America's biggest astronomy events of the year. For the latest information about this festival, visit the stunning and informative website jasperdarksky.travel .
Preschool Activities Inspired By The Jasper Dark Sky Festival
Deep Space Sensory Table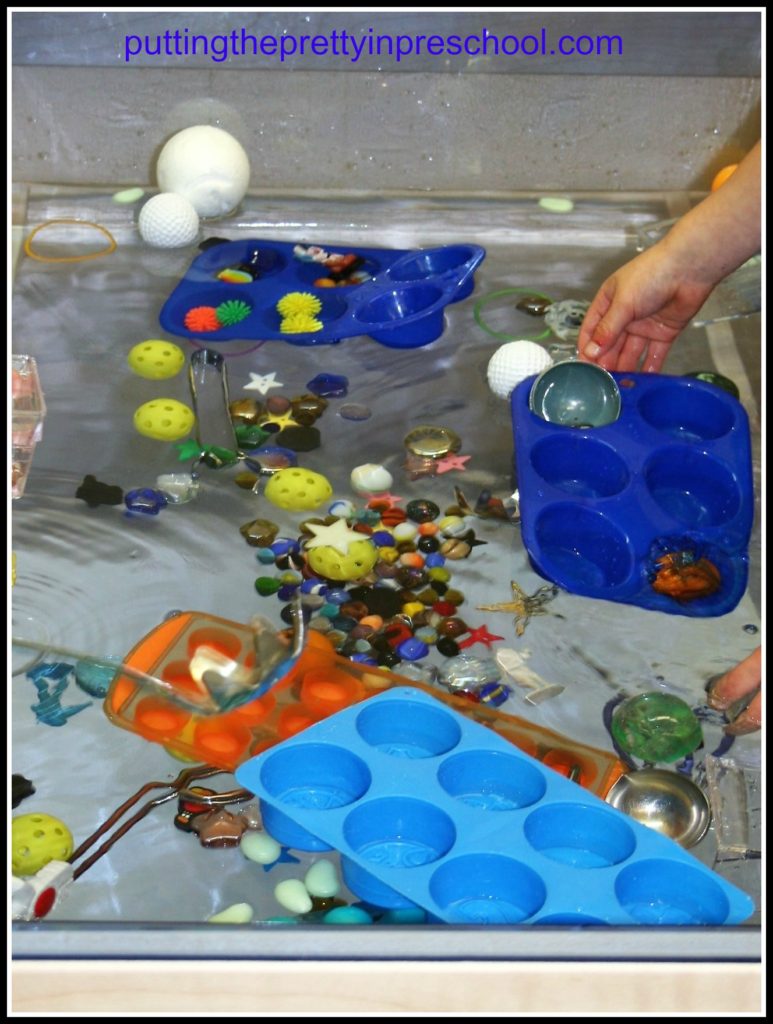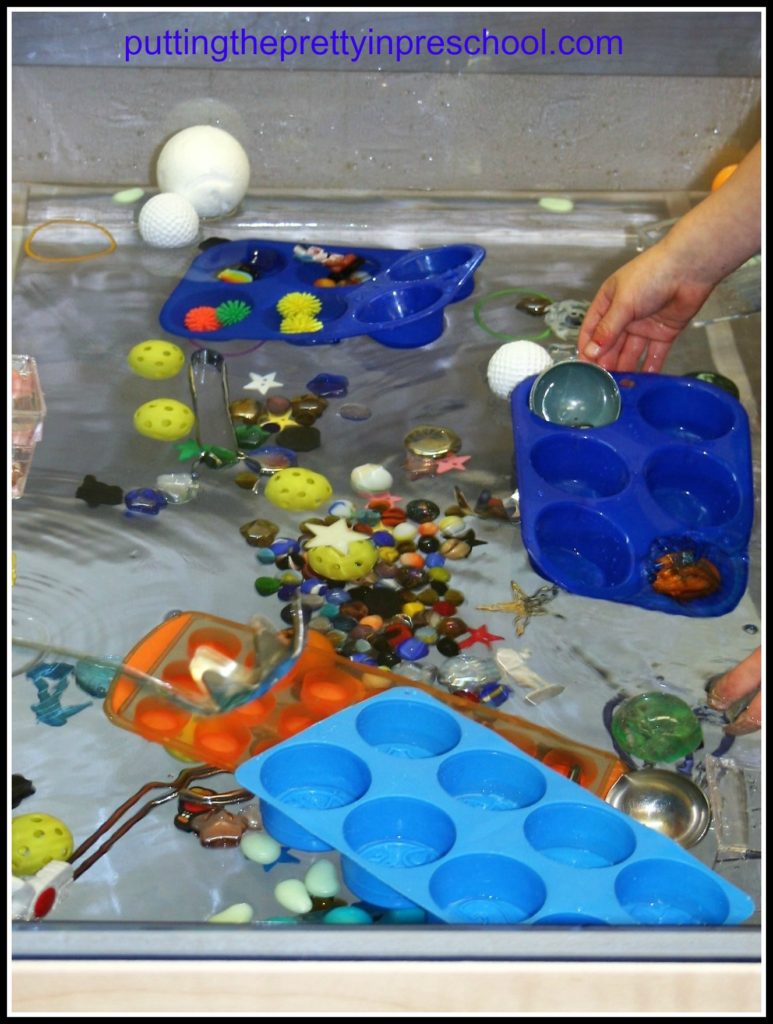 Turn a water table into a deep space adventure. This table has
– small space vehicles
– astronauts
– space themed erasers
– jewel suns and stars
– button stars
– marbles (various sizes)
– rubber balls
– plastic pet balls
– moon rocks (that light up in the night)
– small rocks sprayed with silver metallic paint
– rubber bracelets (rings for planets)
– plastic muffin tins
– ice cube trays
– tongs
– gravy spoons
Space Table Diorama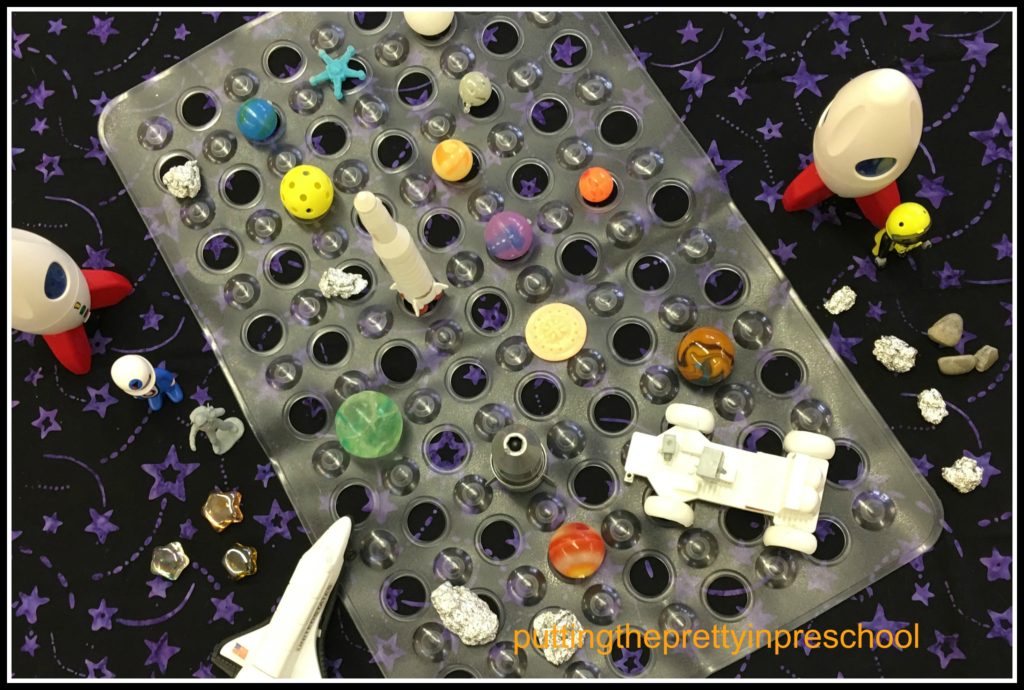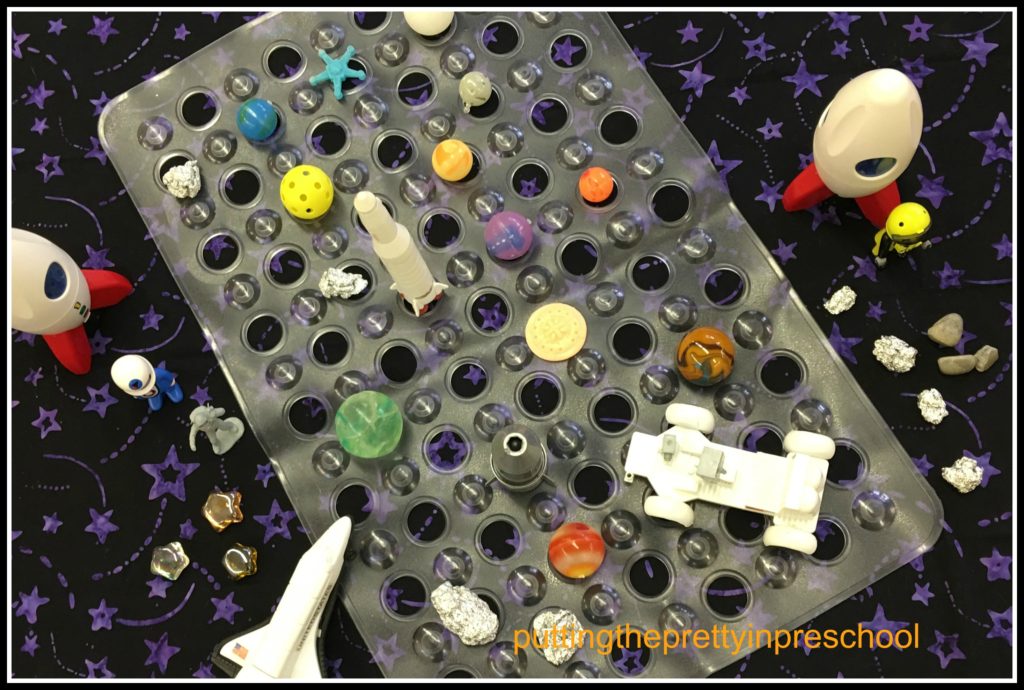 A batik star patterned piece of fabric is the base for this center. It showcases a collection of astronauts and spaceships, plastic planets, star jewels, and various sizes of marbles and small balls. A transparent bath mat serves as a cratered moon, and moon rocks and crumpled foil shapes complete the center.
Space Kitchen
Large pieces of foil secured with duct tape cover the table. The kitchen supplies are:
– pie plate dinner plates
– clear plastic trays, serving bowls, and dessert bowls
– metal pans, bowls and serving utensils
– plastic metal silverware
– grey oven mitts
– play food
Sorting Stars At The Light Table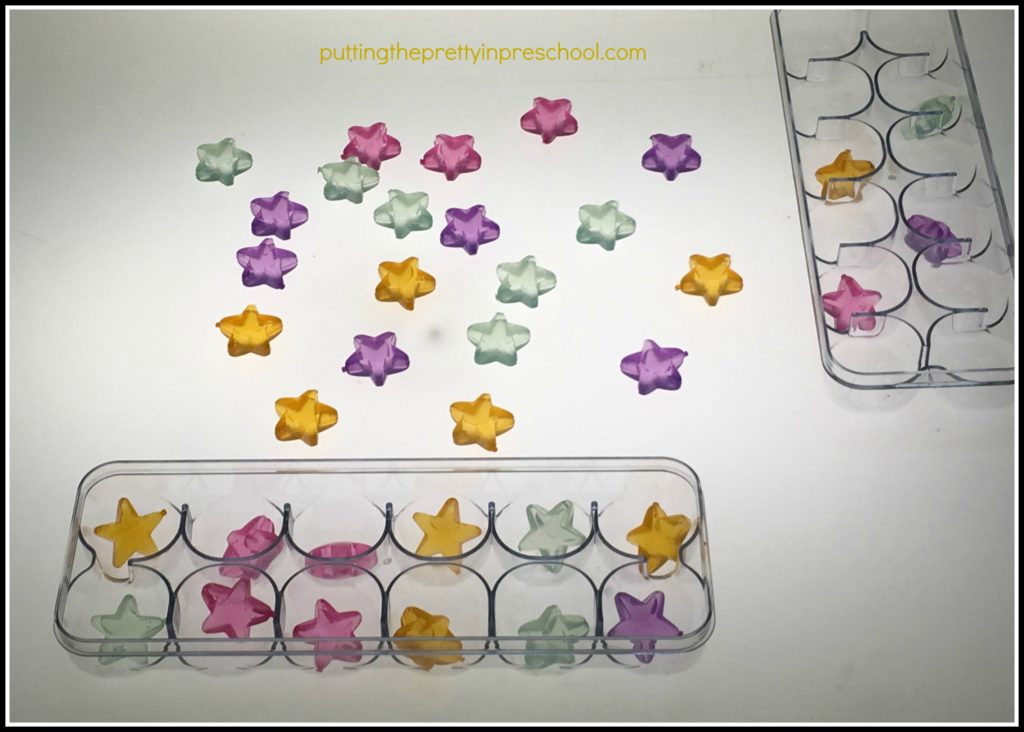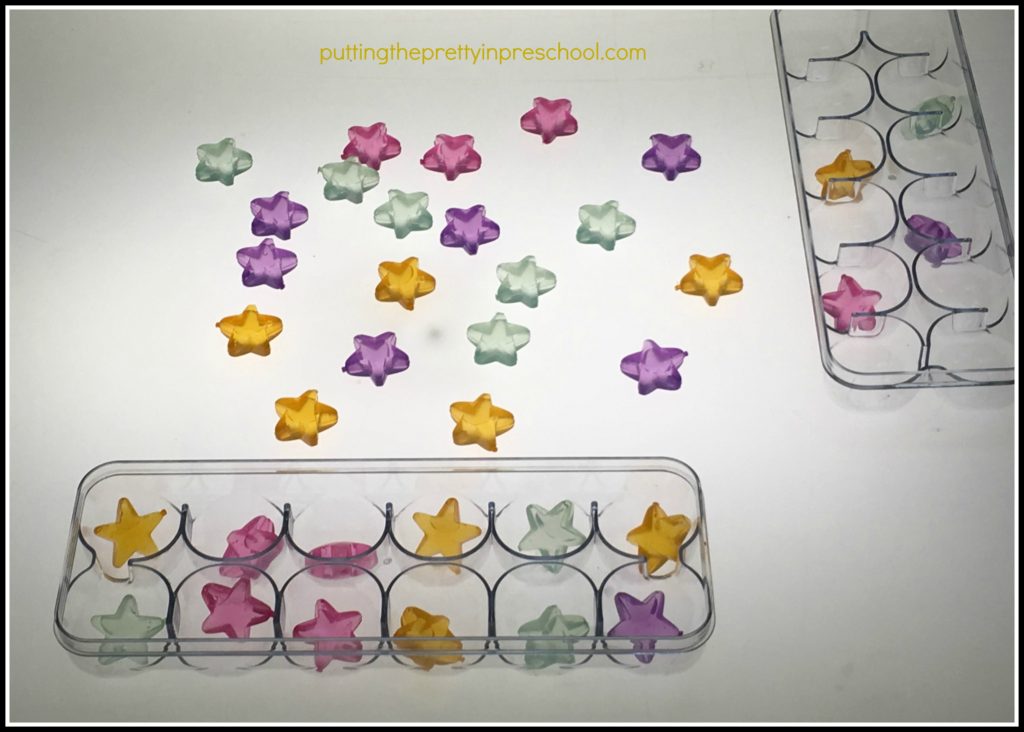 Clear plastic egg cartons and ice cube stars work well for sorting activities at a light table.
CD: P.J. Perry And The Edmonton Symphony Orchestra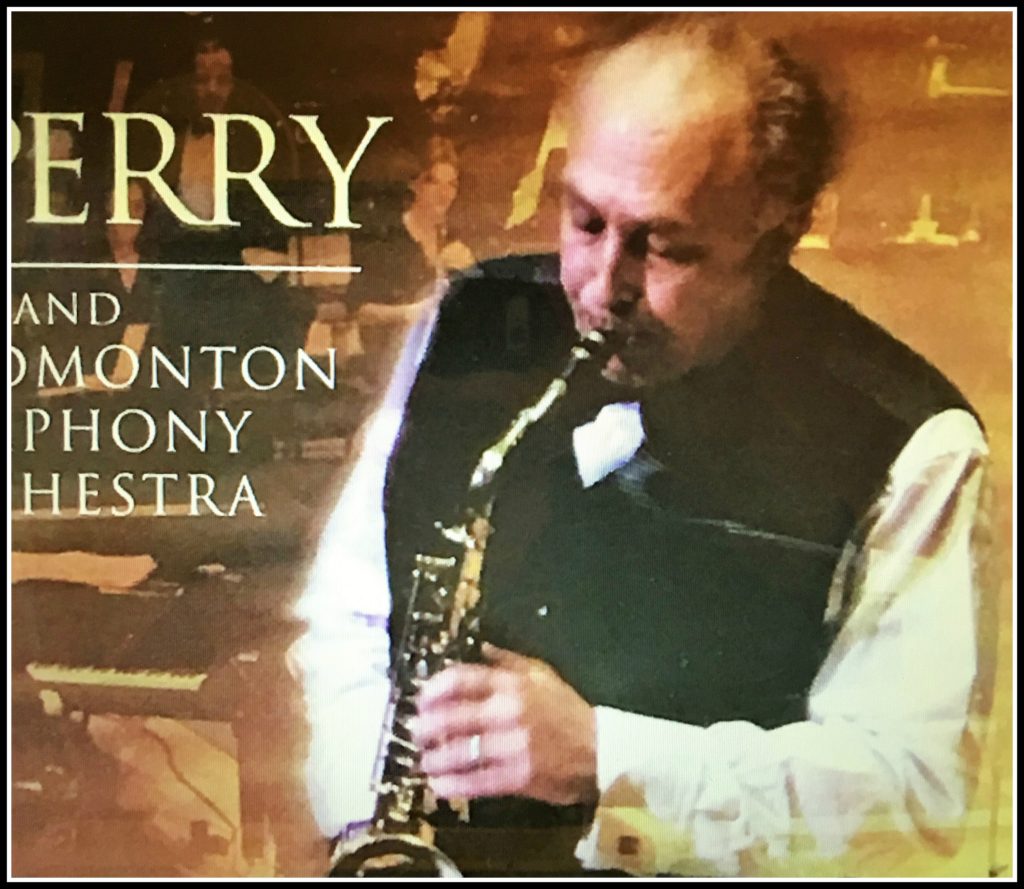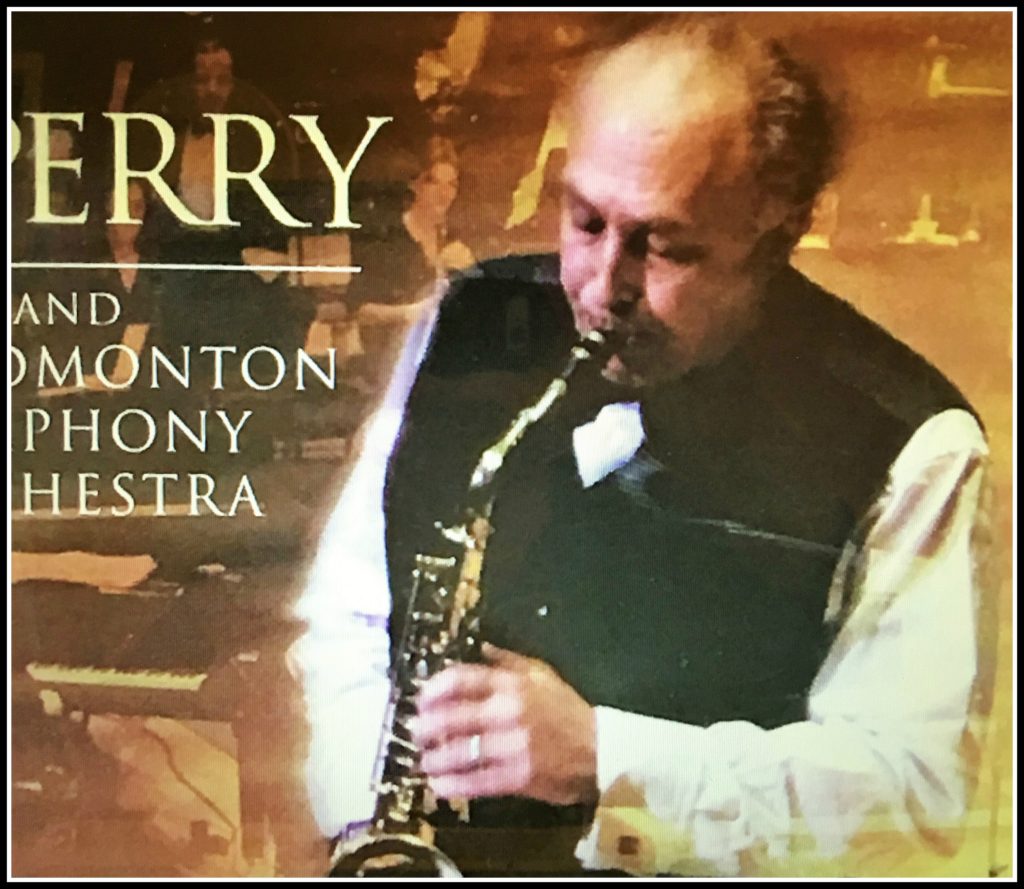 In October 2017 P. J. Perry and the late Tommy Banks joined the Edmonton Symphony Orchestra at their performance "Symphony Under The Stars". This CD by P. J. Perry and the Edmonton Symphony Orchestra makes great background music for preschool activities.
Follow me on social media for more ideas: