_______
This simple and aromatic popcorn spice Mother's Day craft is so fun to make. And it really caters to the sense of smell. Warning: there may be a few sneezes while doing this activity!
_______
Follow me on Pinterest for more early learning ideas.
_______
Supplies Used In The Craft
The following easy-to-find supplies are used in this spicy craft:
popcorn seasonings: butter salt, jalapeno cheddar, ketchup, and all dressed
small bowls and spoons
dessert plates
brown cardstock paper
cream-colored cardstock paper
scissors and pencil
glue stick
tablecloth
_______
The Popcorn Spice Mother's Day Craft
To make this craft, first, cover a table with a washable tablecloth.
Next, trace and cut out four "wooden spoons" from brown cardstock paper. Use the printable below for the spoons or design your own.
_______
_______
Then spoon popcorn seasonings into small bowls.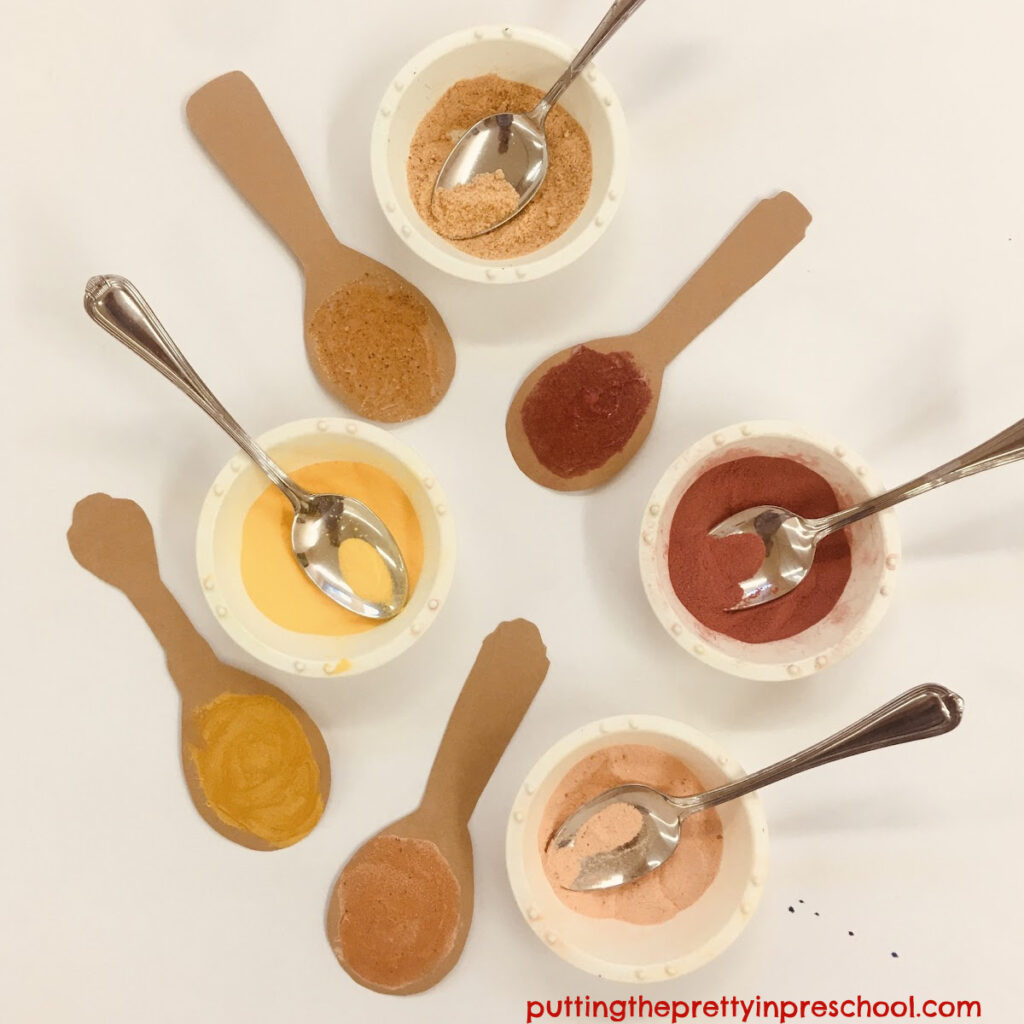 _______
Afterward, use a glue stick to spread a thick layer of glue on the head of a spoon.
Next, hold the paper spoon over a dessert-sized plate and sprinkle a generous amount of popcorn seasoning on it.
Then shake off excess seasoning and let the spoon dry.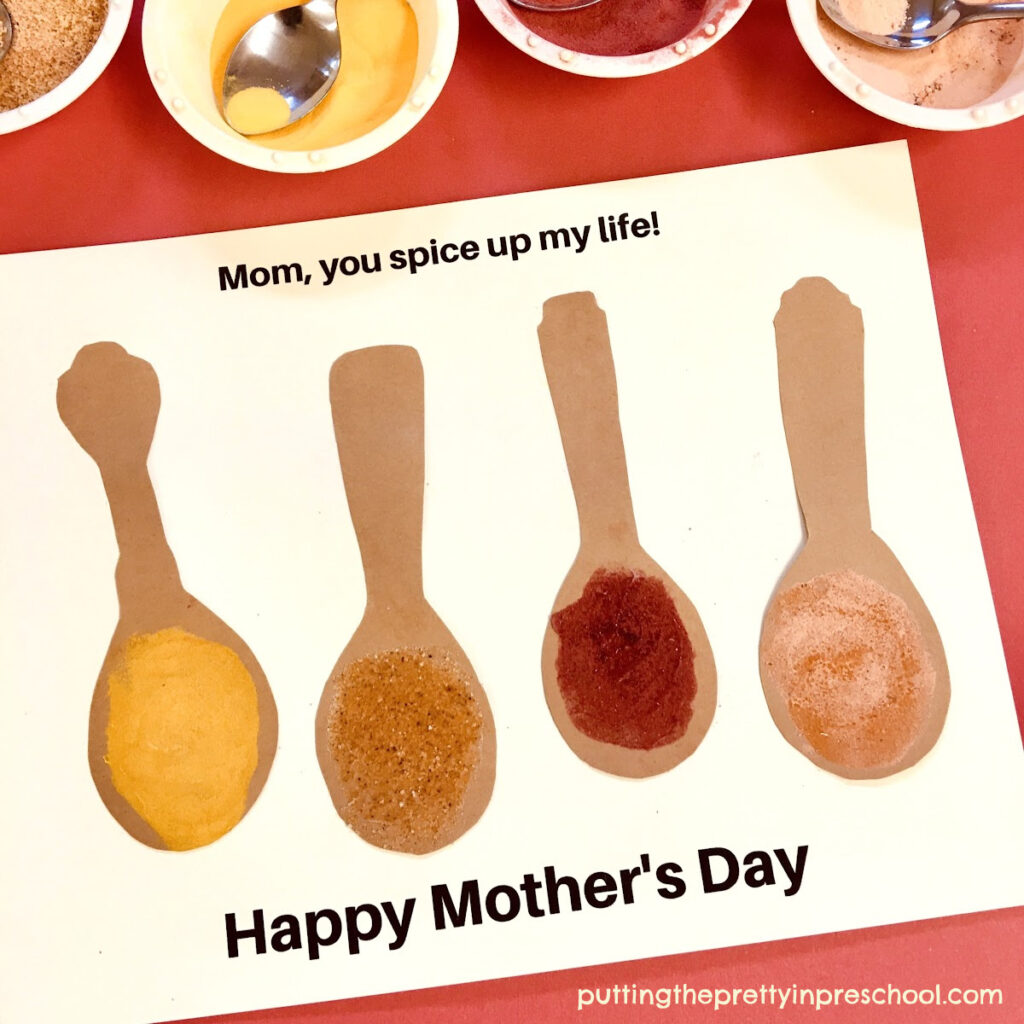 _______
Repeat the process with all the spoons and seasonings.
Then use the glue stick to affix the spoons to a paper background.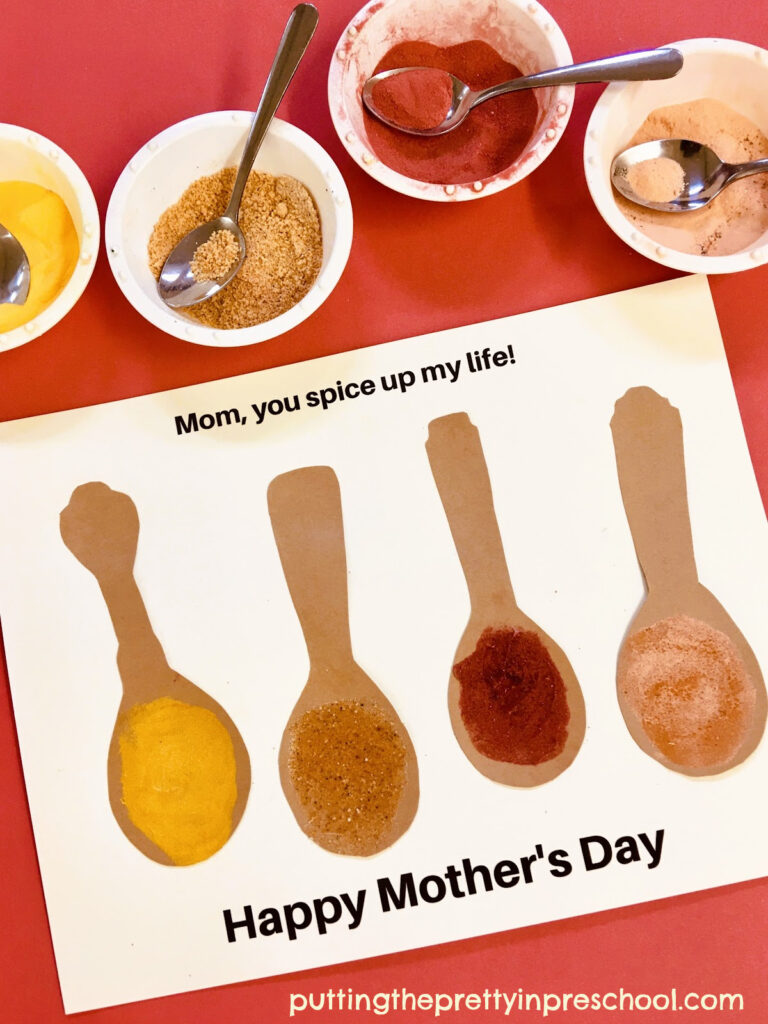 _______
Finally, add the words "You Spice Up My Life" and "Happy Mother's Day." Feel free to use the template below for this craft.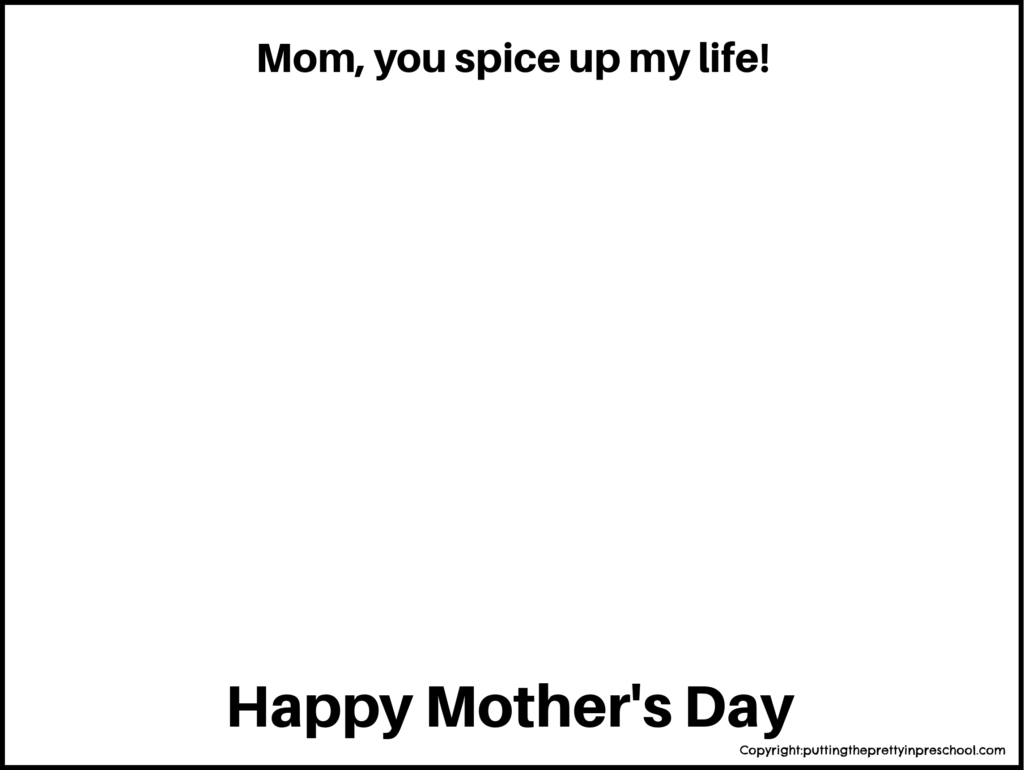 _______
_______
This template is perfect for grandma.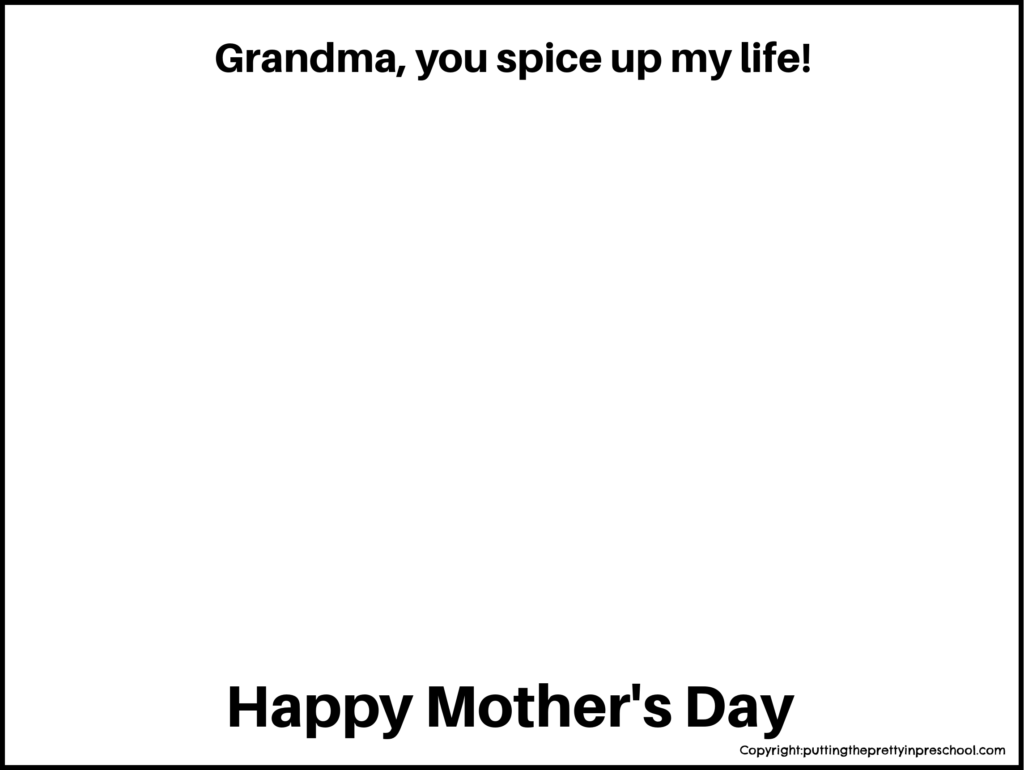 _______
_______
The bright yellow butter salt and ketchup seasonings add pops of color to the craft. Herbs or other spices could be substituted. What seasonings would you use?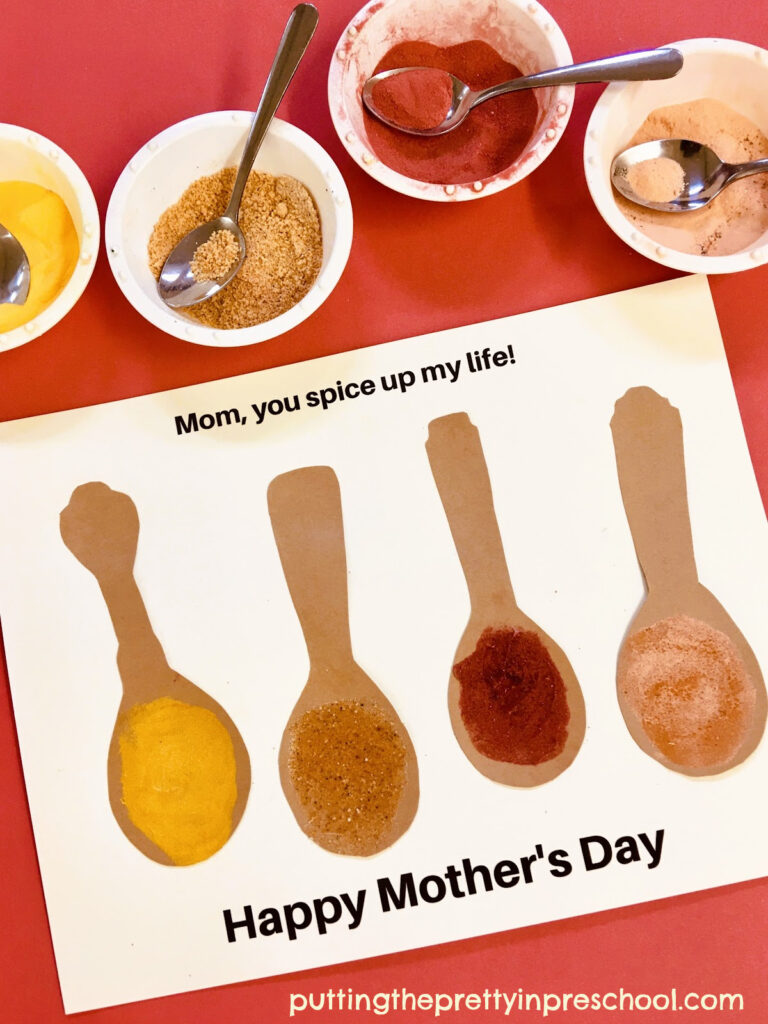 _______
Related:
_______
[Read more…]

about Popcorn Spice Mother's Day Craft