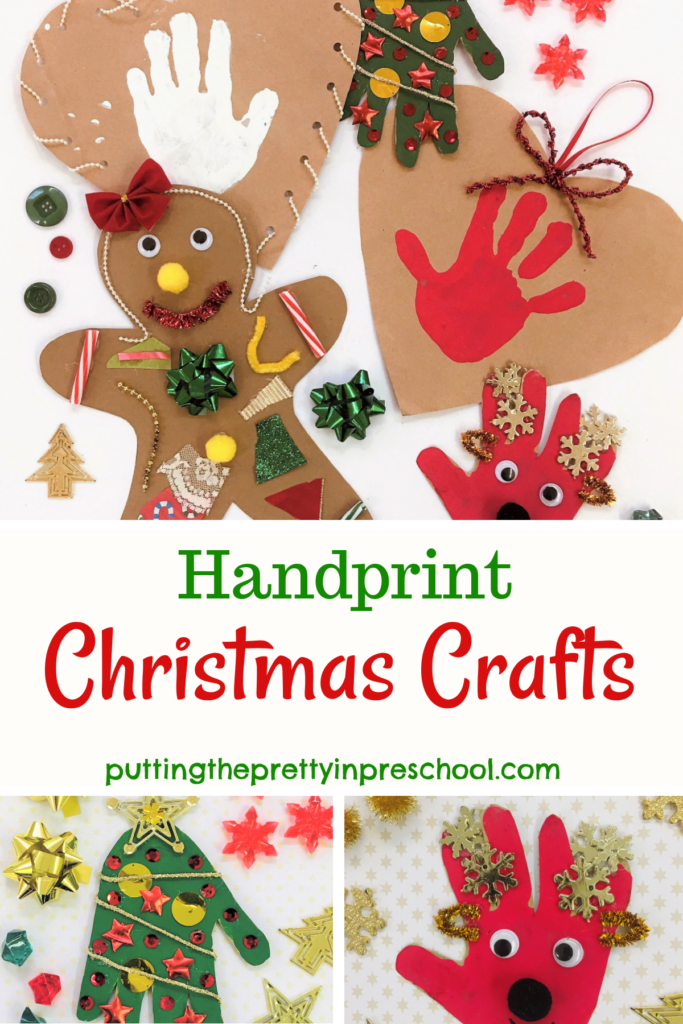 _______
There has been a return in popularity of paper grocery bags, so why not use a few for handprint Christmas crafts? The bags are sturdy and give craft projects a vintage feel.
Here are a few festive, heart-tugging crafts that employ brown paper bags as a base.
_______
Handprint Heart Decorations
Cut hearts from paper grocery bags. Feel free to download this heart printable to use as a template.
_______
This printable is for personal or one classroom use only.
_______
Set out bright red tempera paint and a paper heart. Invite your early learner to dip a hand in the paint and make a print on the heart.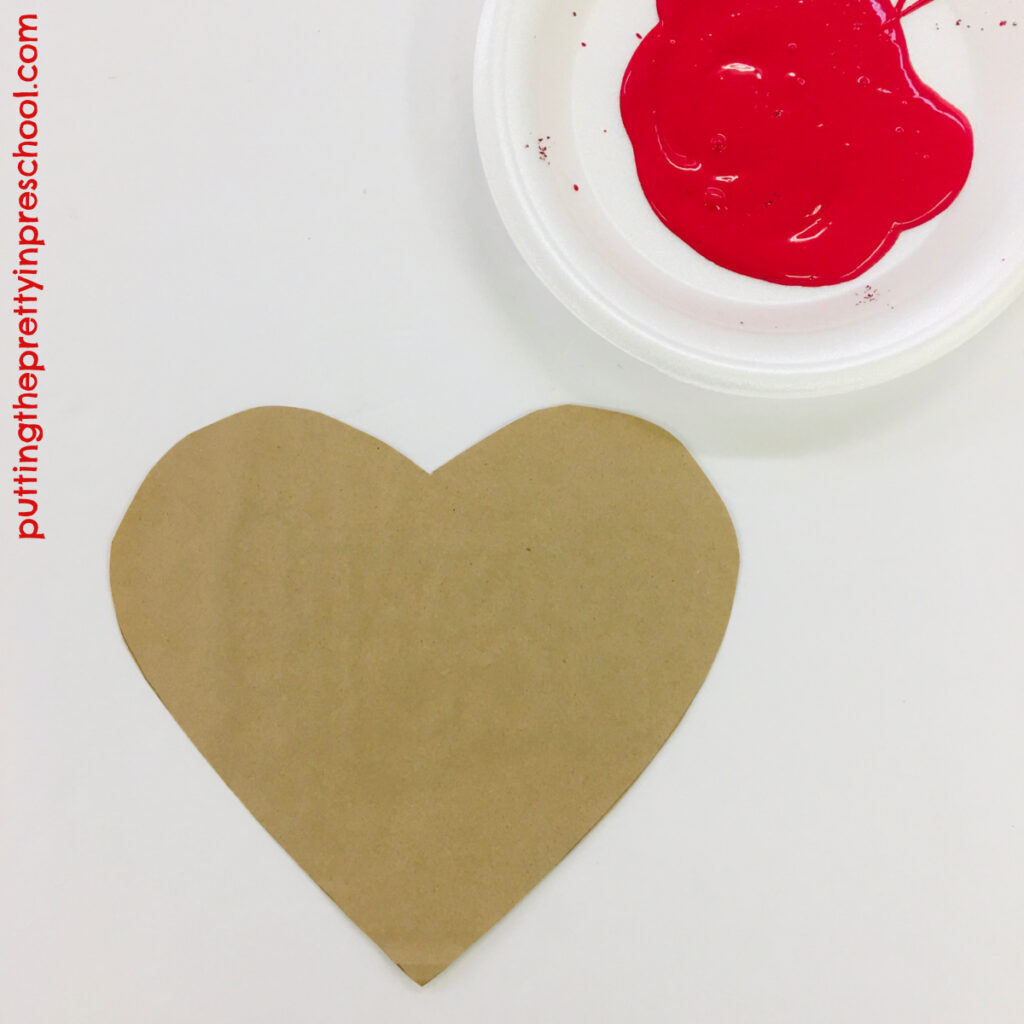 _______
Or, invite your little one to paint a hand and then make the print. This takes more time, but the result is often neater.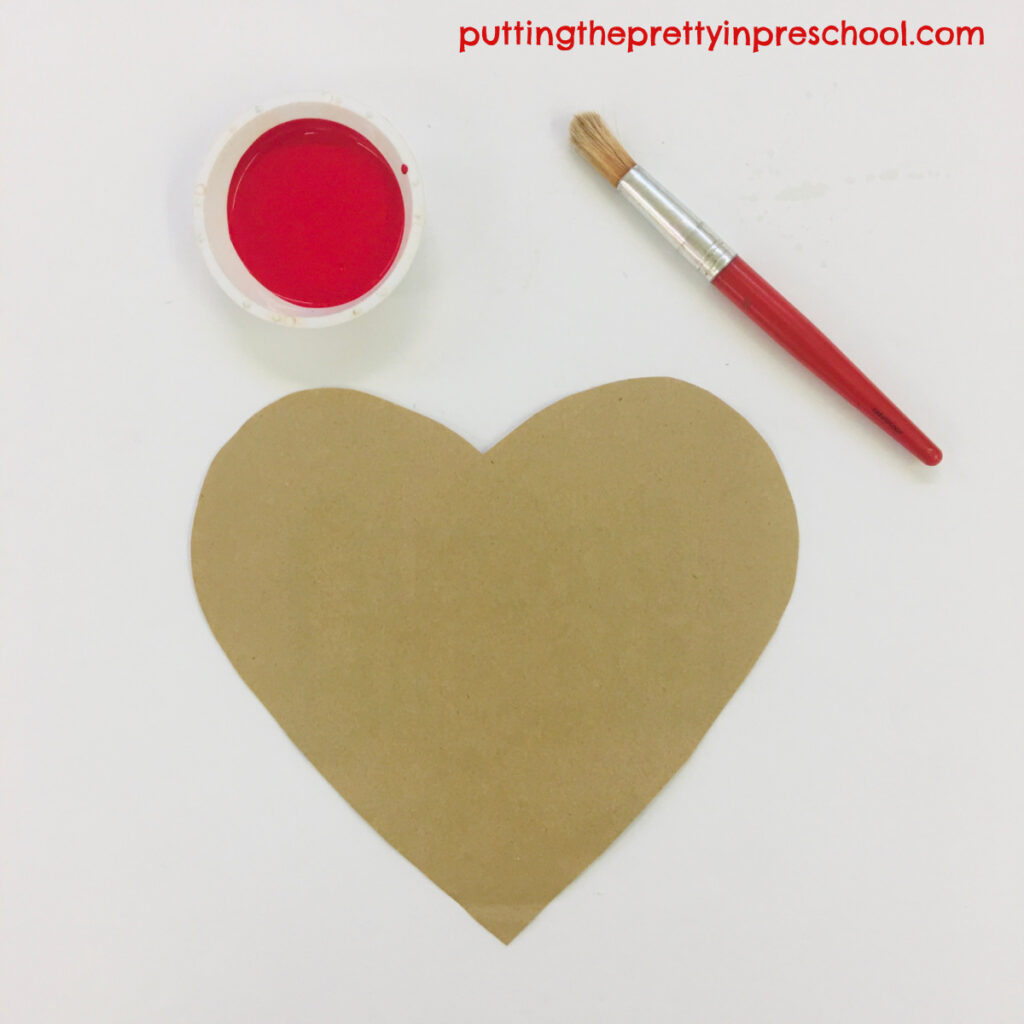 _______
After the handprint heart dries, hot glue on a red bow. Then add a looped ribbon to hang the craft.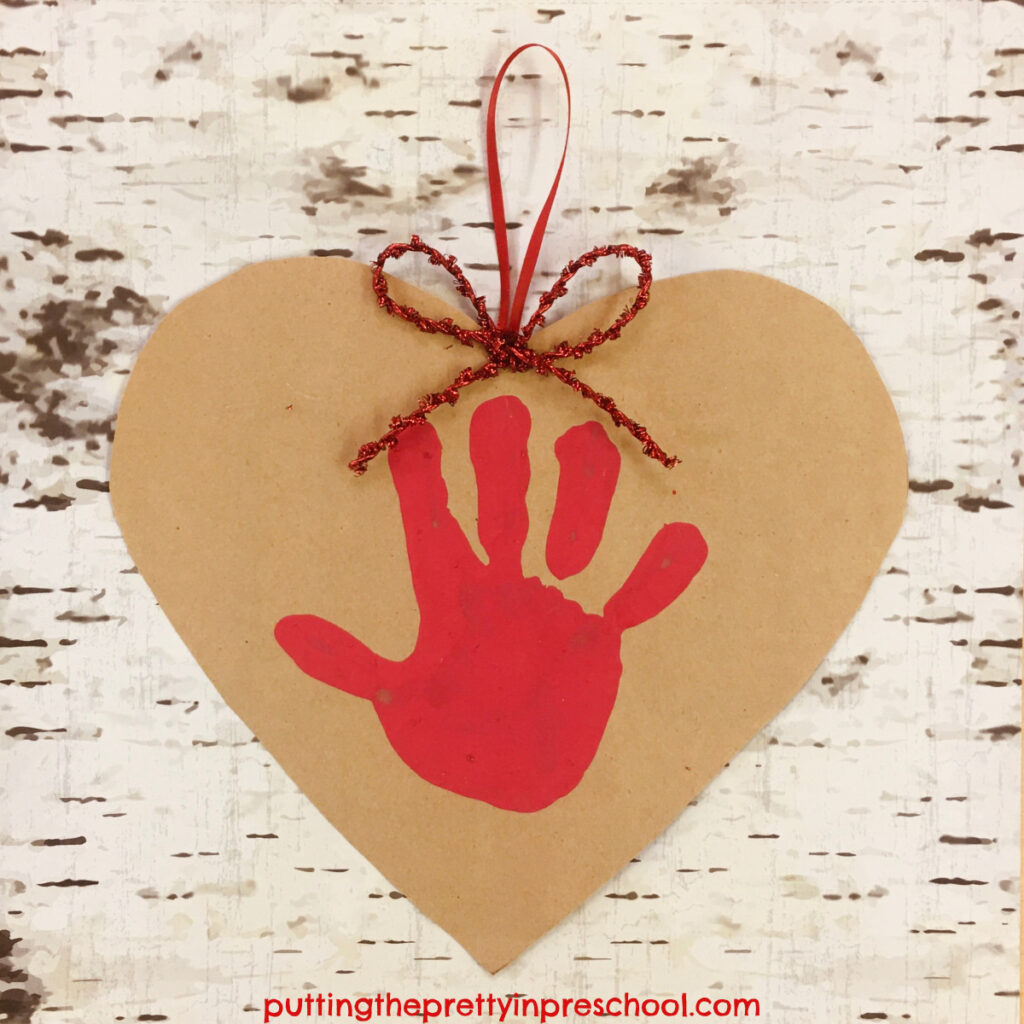 _______
Offer hearts and tempera paint in white and green colors for more craft projects.
_______
Tip: Adding a little white to ready-made red or green paint lightens and brightens the color.
Thin pearl bead garland makes a delicate lacing material for a heart embellished with a white handprint.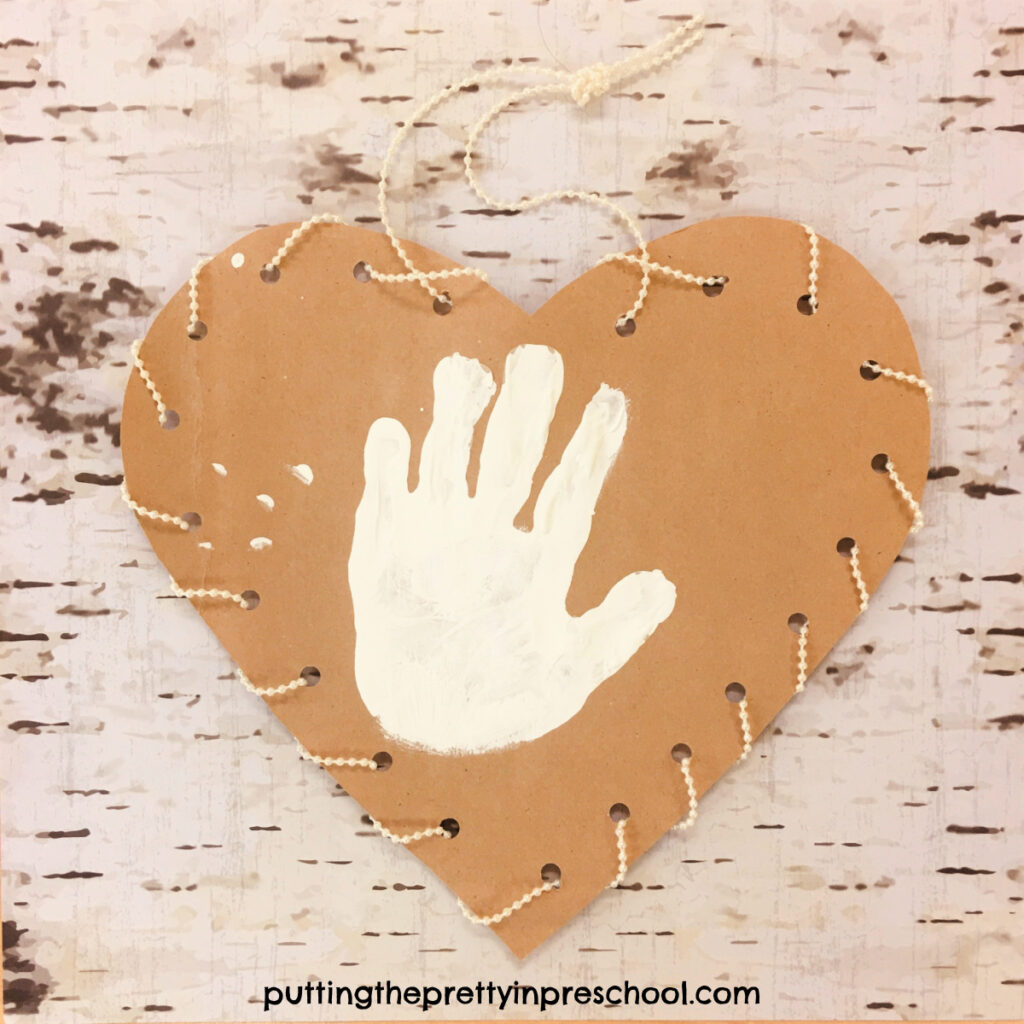 _______
Related: Scissor Skill Gingerbread Man Craft
_______
Cut Handprint Christmas Crafts
Sometimes little ones swish their hands on the paper while making prints, and the resulting handprints can be a little messy. These can be cut out to make other Christmas crafts.
Offer sequins, metallic balls, and stars for your little learner to decorate a green handprint as a sparkly Christmas tree. Hot glue on a thin, glittery garland and a treetop star afterward.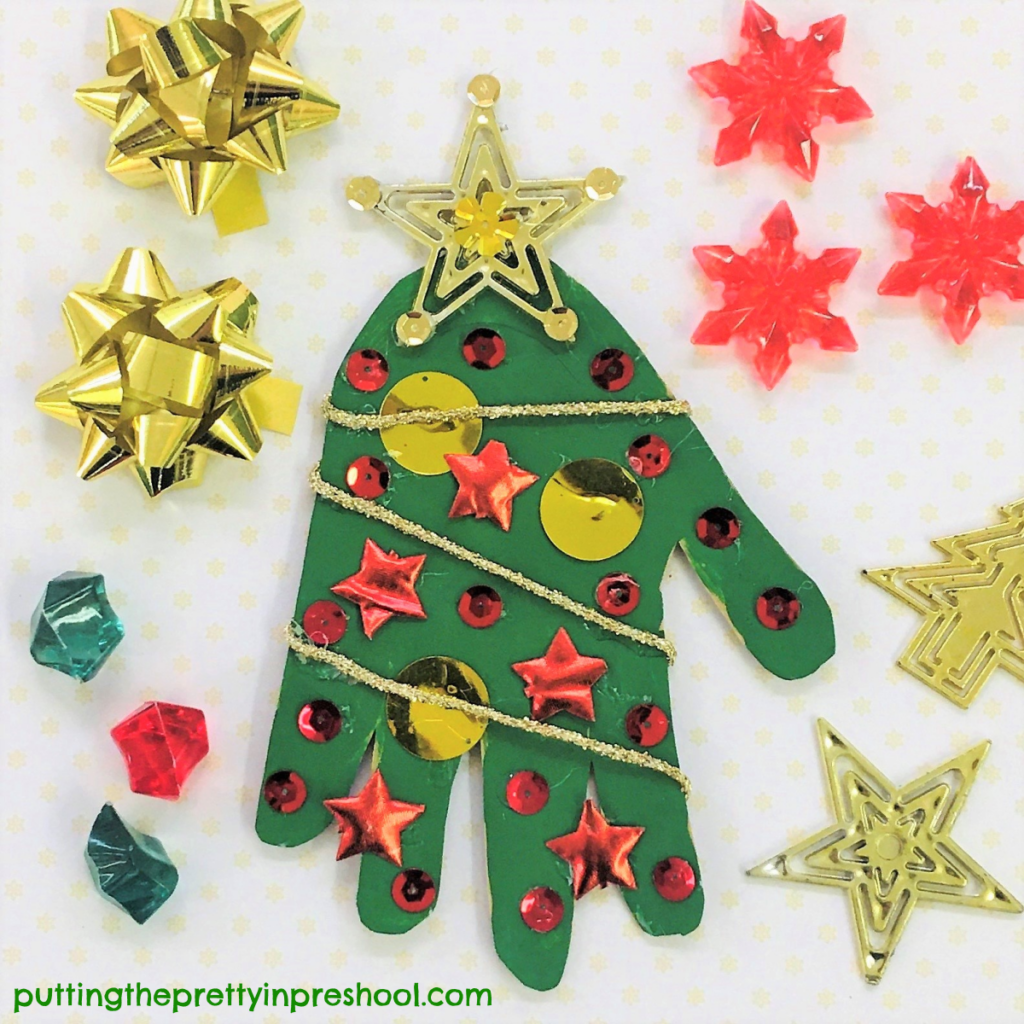 _______
Help your little one transform a red handprint into a friendly reindeer by adding wiggly eyes, pipe cleaner ears, snowflake antlers, and a pompom nose.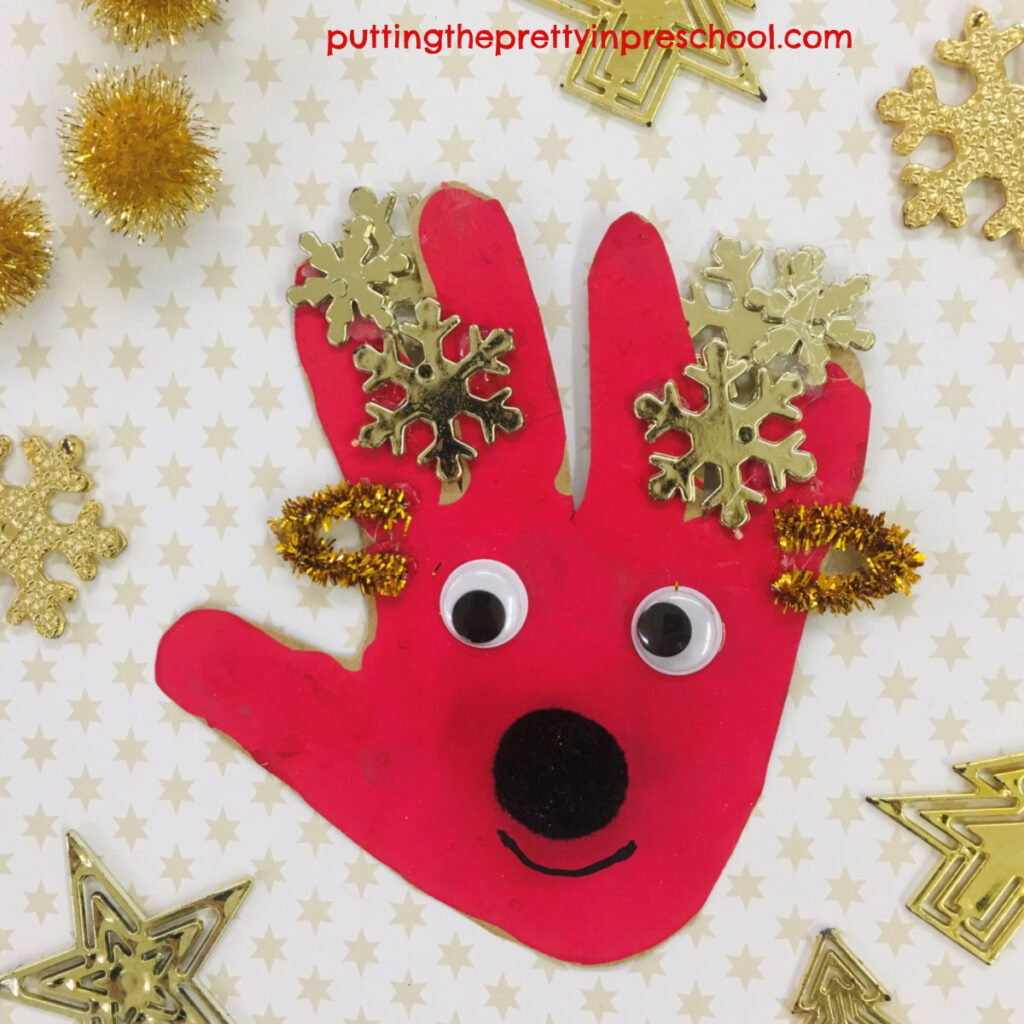 _______
Invite your early learner to turn a white handprint into an eye-catching fish ornament by gluing on sequins and adding a wiggly eye. A dusting of glitter can be applied for the finishing touch.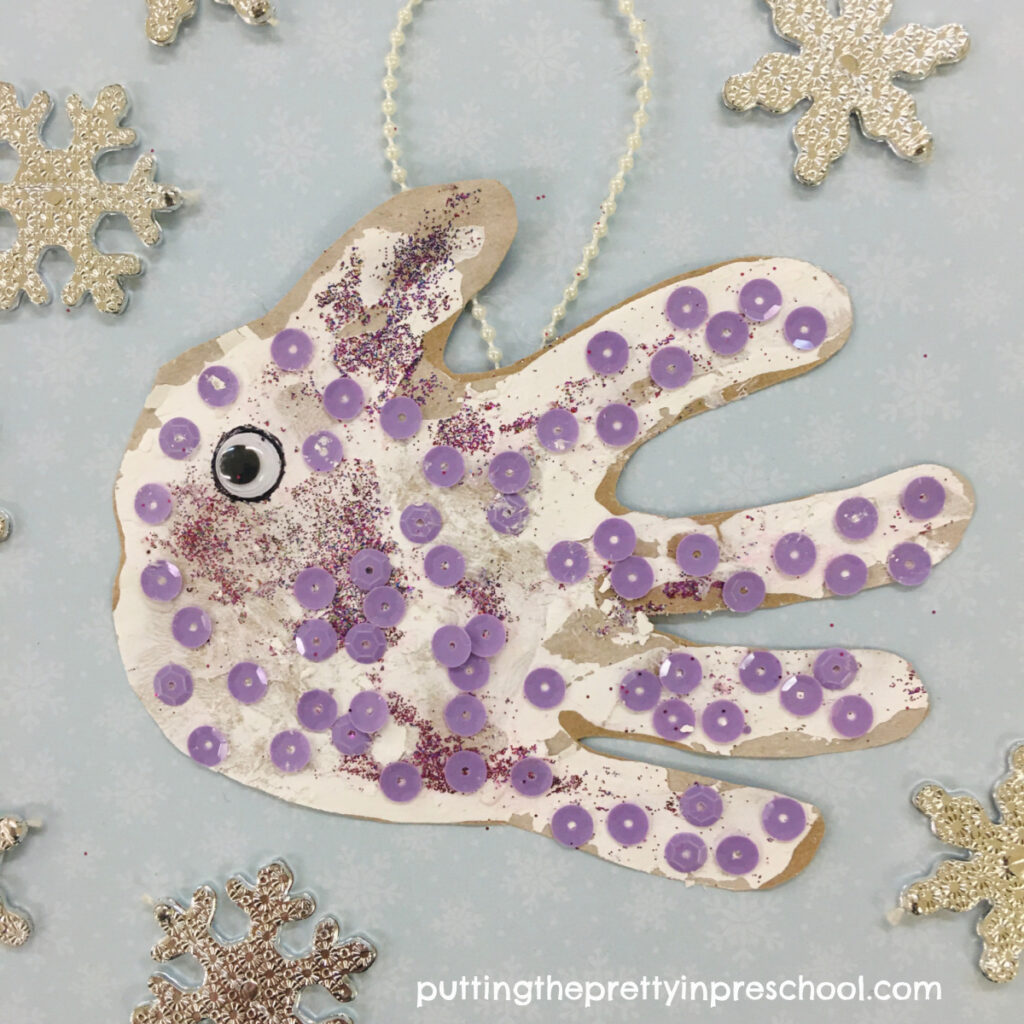 _______
The sky is the limit when using paper grocery bags for handprint Christmas crafts. They make an eye-pleasing base for large or small projects. Your Christmas bits and baubles will come in handy to embellish the crafts.
_______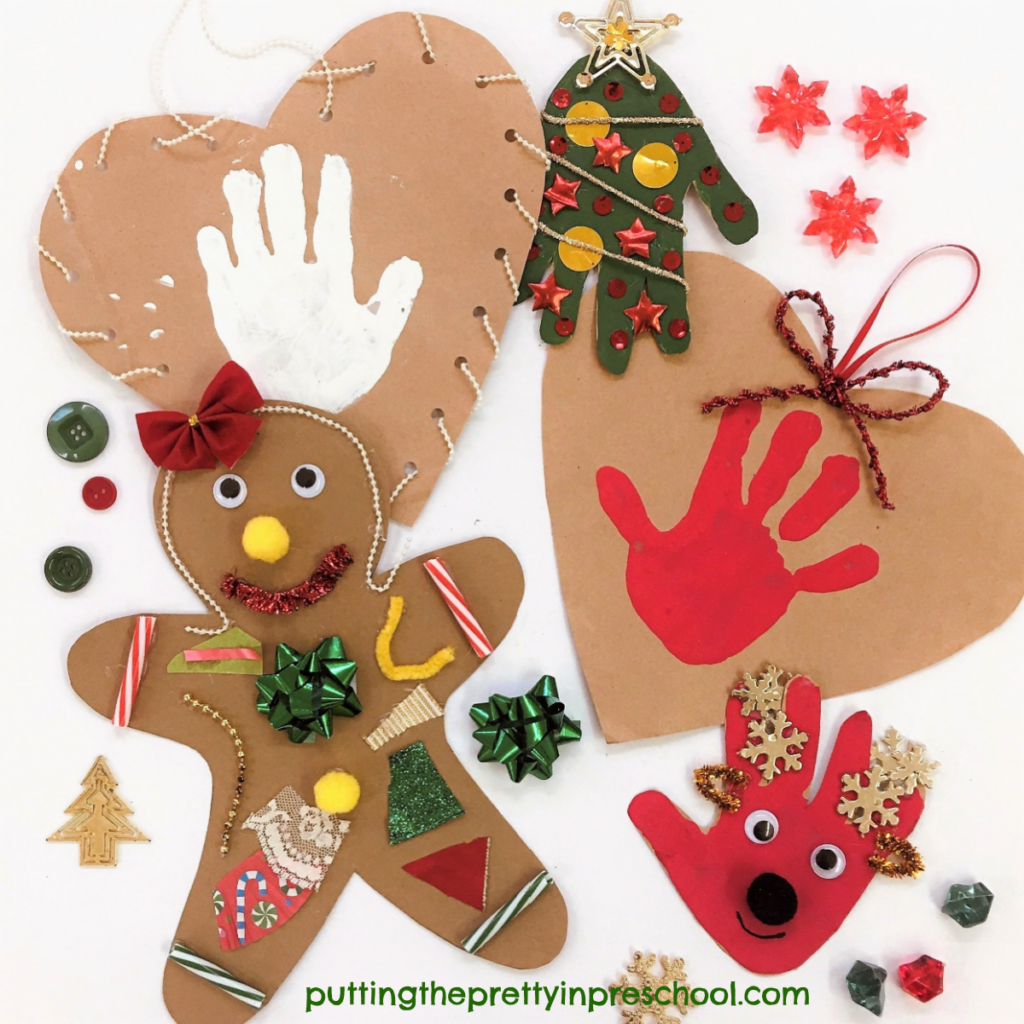 _______
[Read more…]

about Handprint Christmas Crafts