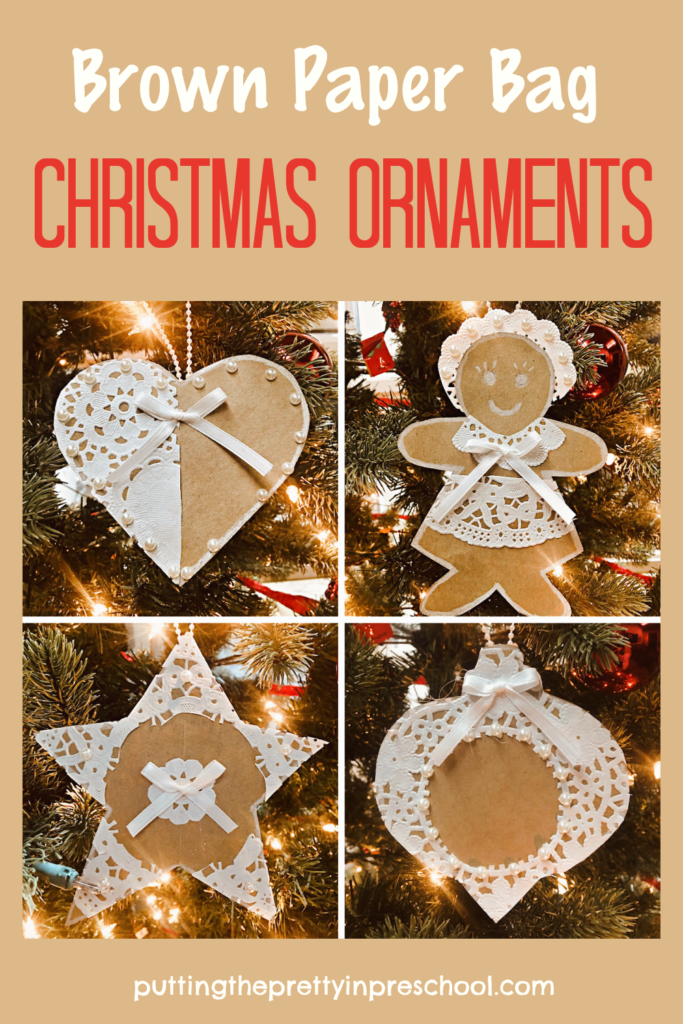 _______
For so long I have admired art projects that involve brown paper bags or doilies. This Christmas I was determined to use both of these supplies to make paper bag Christmas ornaments. The resulting ornaments are simple but beautiful… a perfect combination.
_______
Follow me on Pinterest for more early learning ideas.
_______
Supplies To Collect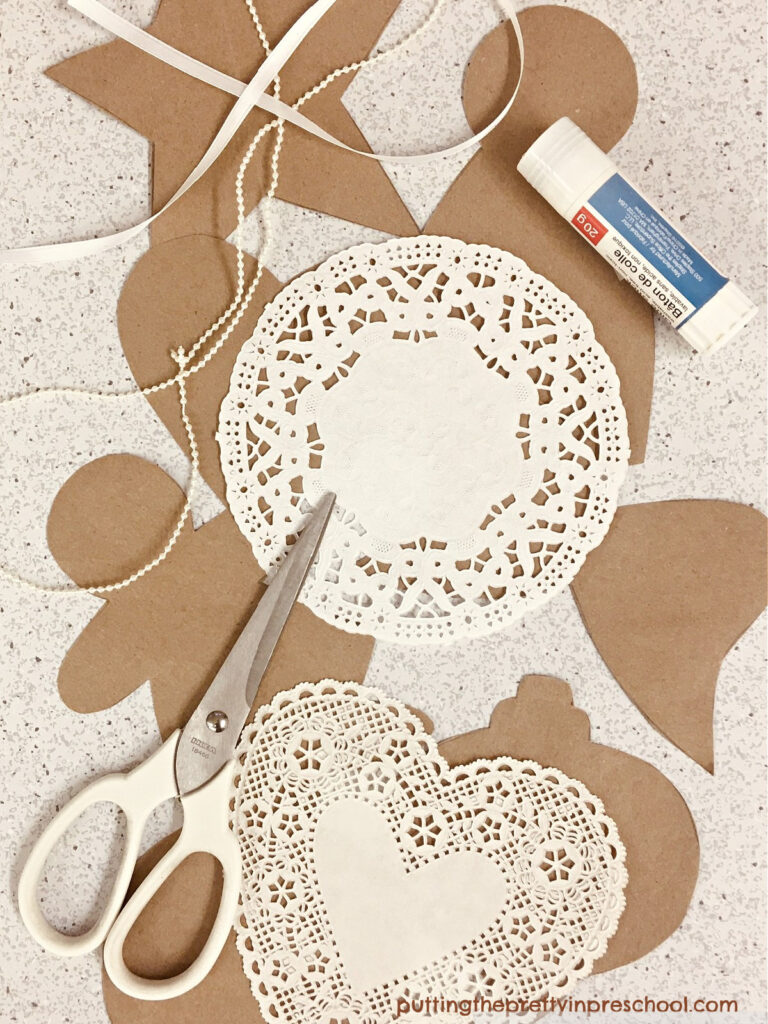 _______
To craft these vintage-themed ornaments, gather the following easy-to-find supplies:
large brown paper grocery bag
white paper doilies
thin white ribbon
white pearl bead garland
adhesive white pearl beads
white pencil crayon
pencil
scissors
glue stick
glue gun
_______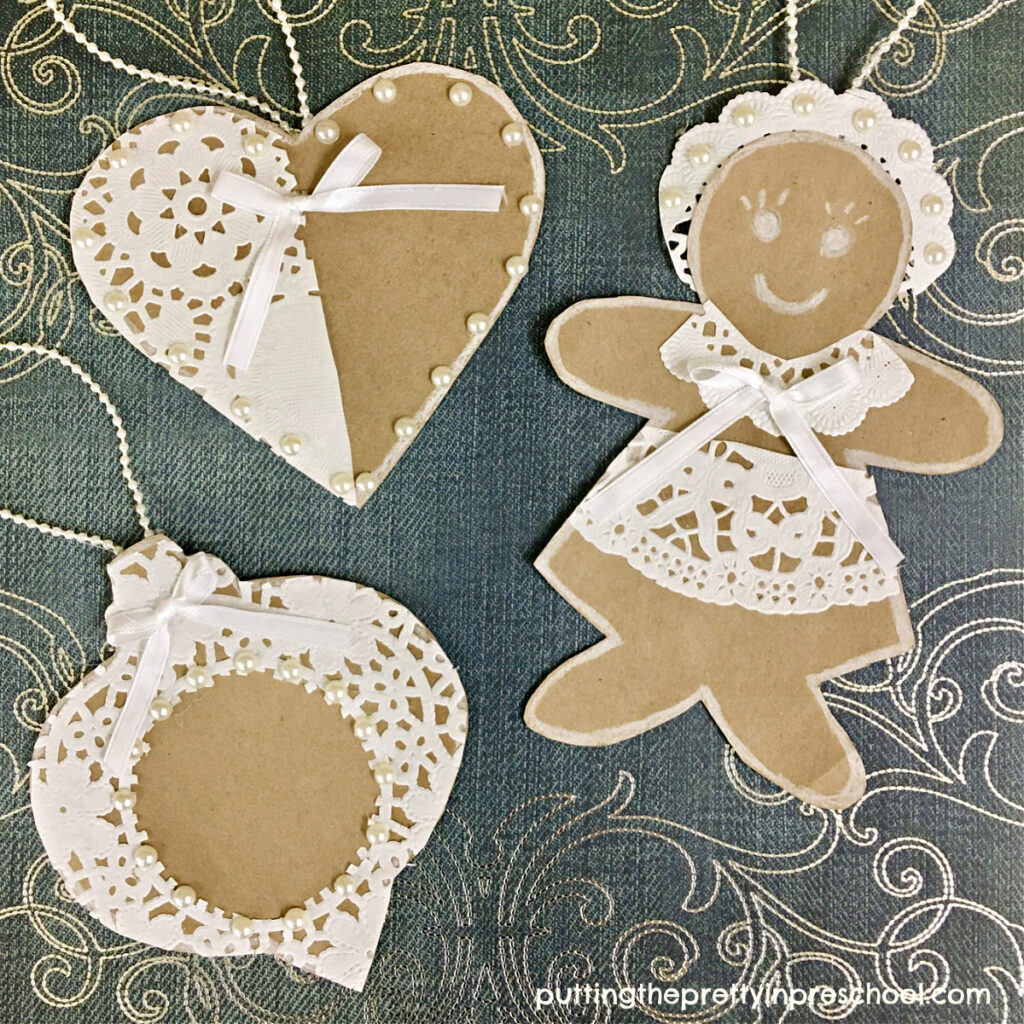 _______
Making The Paper Bag Christmas Ornaments
First, cut out a star, gingerbread girl, angel, heart, and each tree ornament from a large brown paper bag. Feel free to download the templates below to help with the designs.
Note: The three printables in this post are for individual and one-classroom use only.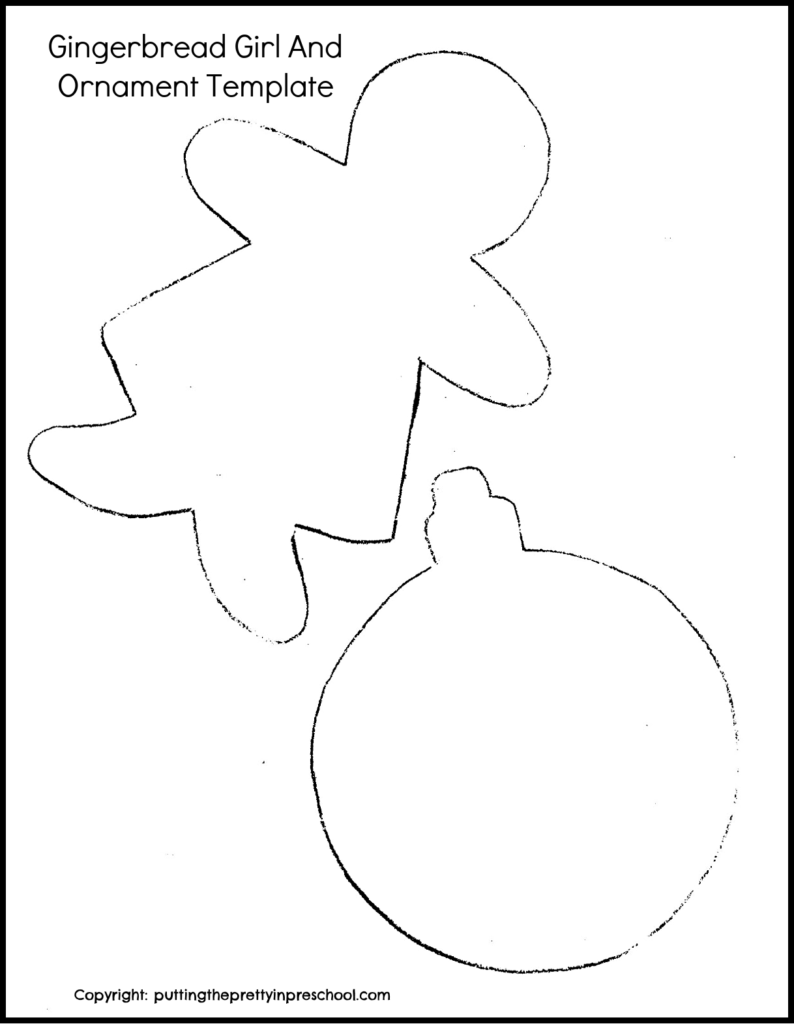 _______
_______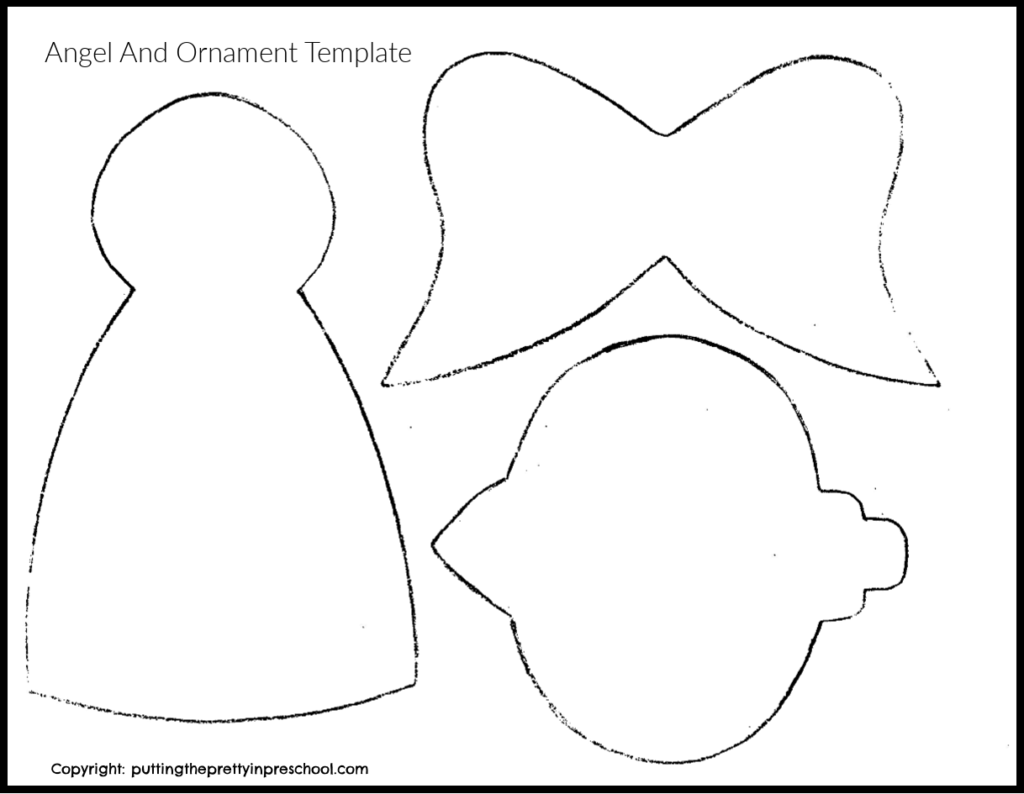 _______
_______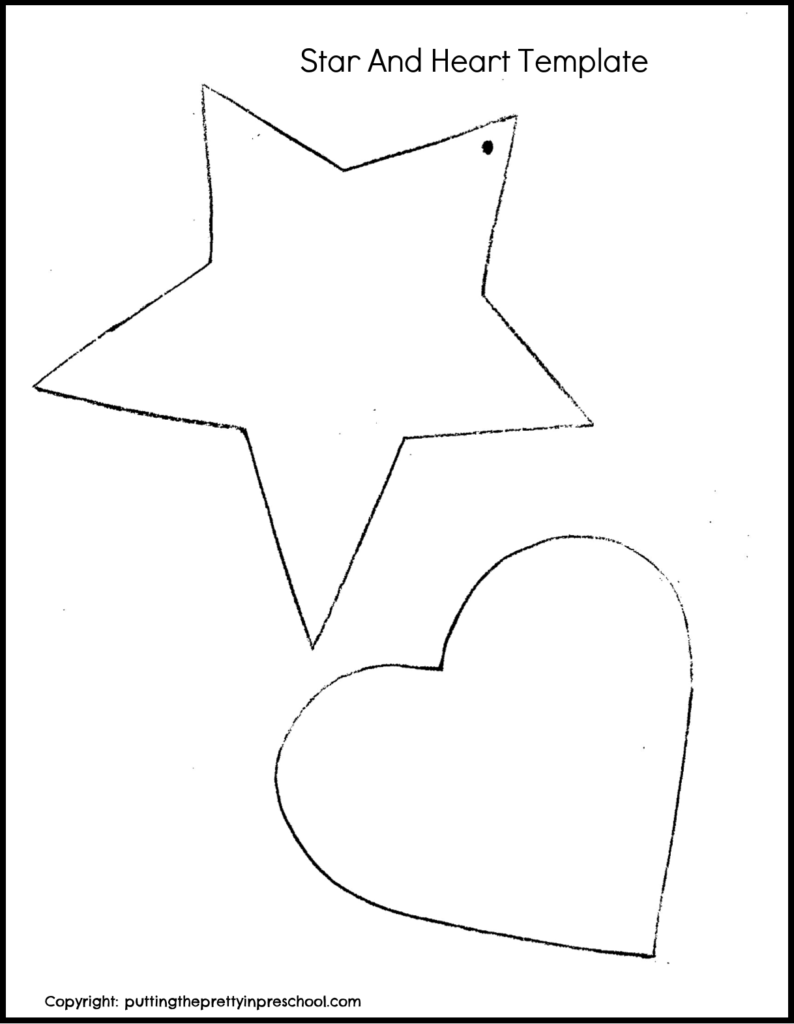 _______
_______
With a white pencil crayon, outline the border of each paper bag shape.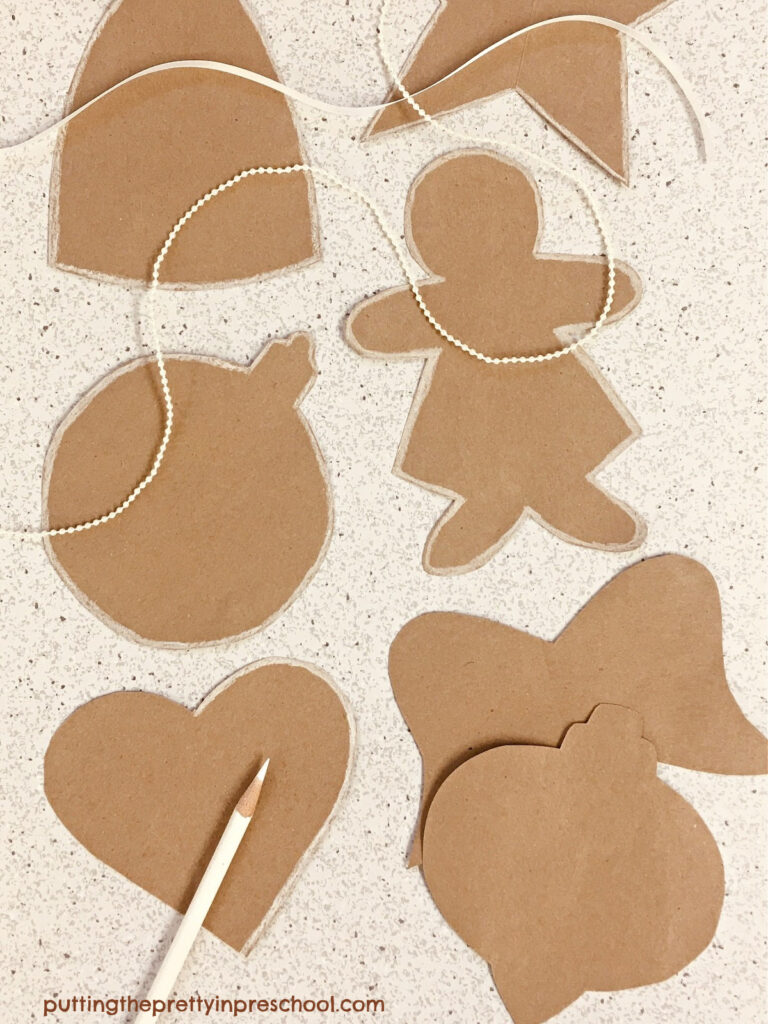 _______
Next, cut out shapes from white paper doilies to accent the paper ornaments. Snipping around the designs in the doilies will give you pretty lace pieces to work with.
Afterward, use a glue stick to affix them to the brown paper backgrounds.
Then cut thin white ribbon into 15 cm strips. Tie them in bows, and trim the ends to your desired length. Glue one bow to each ornament.
Next, cut white pearl bead garland into 8 cm strips. Use a glue gun to affix one strip to the back of each ornament in a loop shape.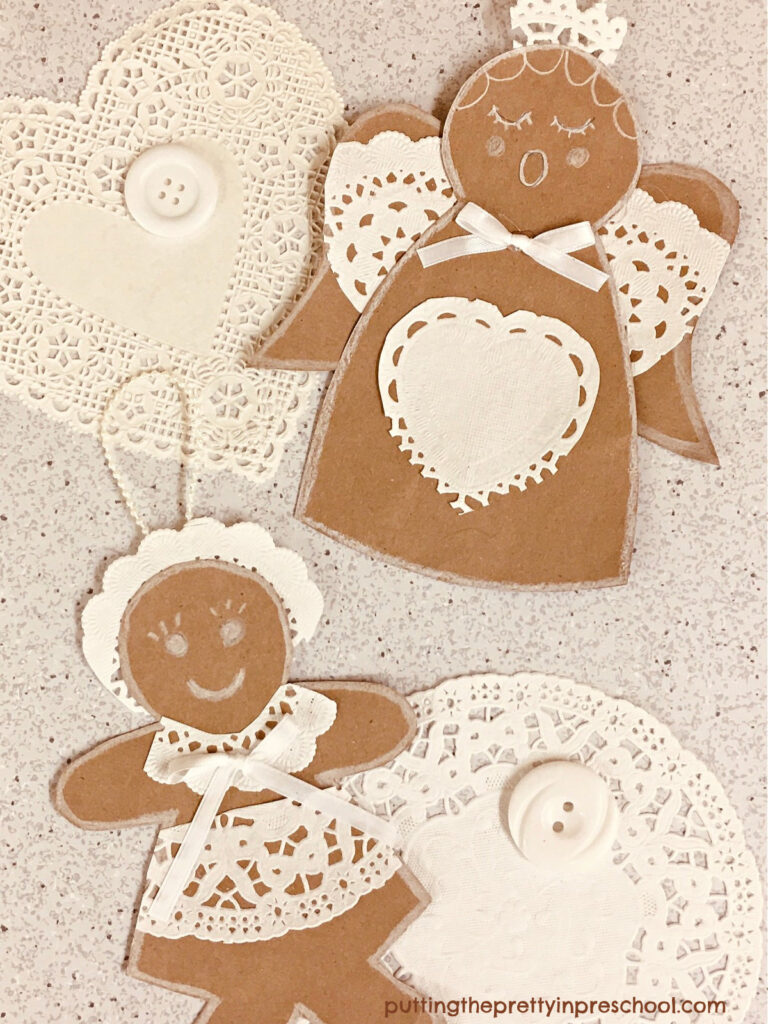 _______
As a finishing touch, accent the ornaments with a few adhesive white pearl beads.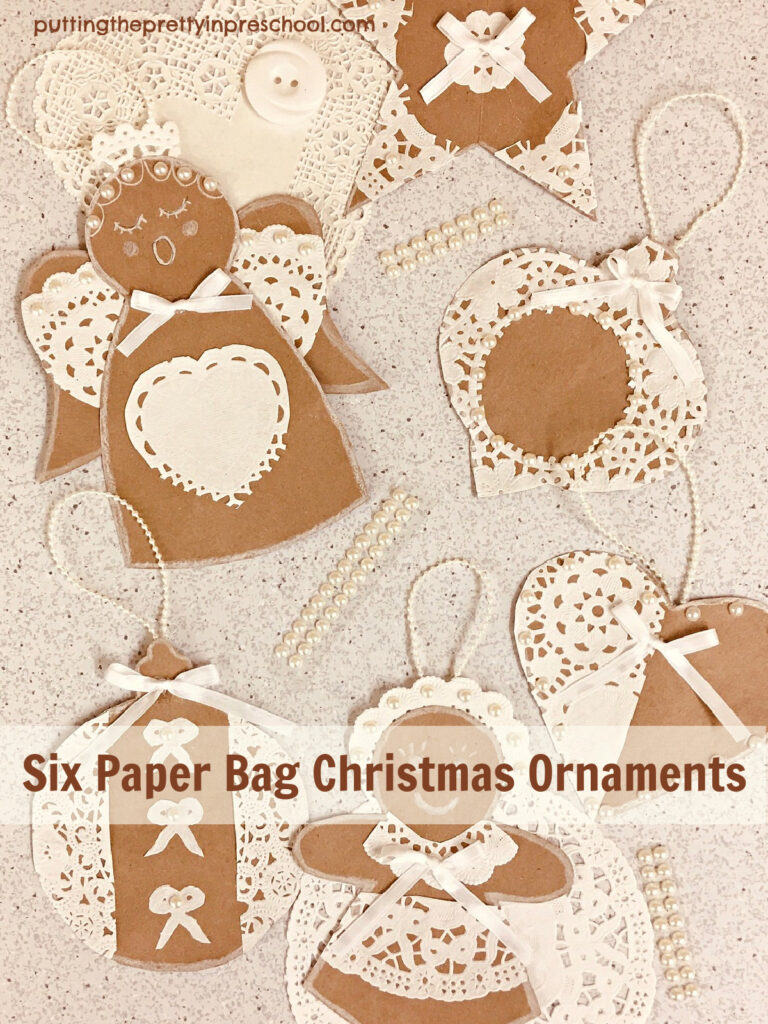 _______
Now the ornaments are ready to be displayed on a Christmas tree. Aren't they gorgeous?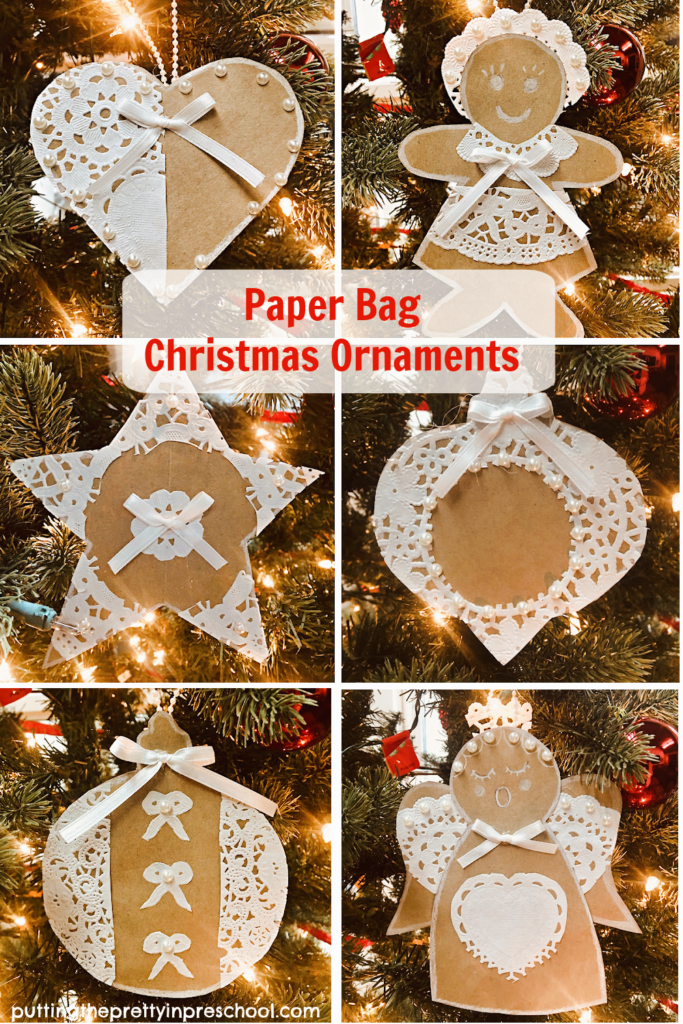 _______
Paper Bag Gift Wrap
Another easy, festive craft activity with paper bags is to make decorated gift wrap. A blog post by "A Pretty Fix" titled "Four Simple Brown Paper Bag Gift Wrap Ideas" will give you lots of ideas to try.
_______
Related: Handprint Christmas Crafts
_______
[Read more…]

about Paper Bag Christmas Ornaments