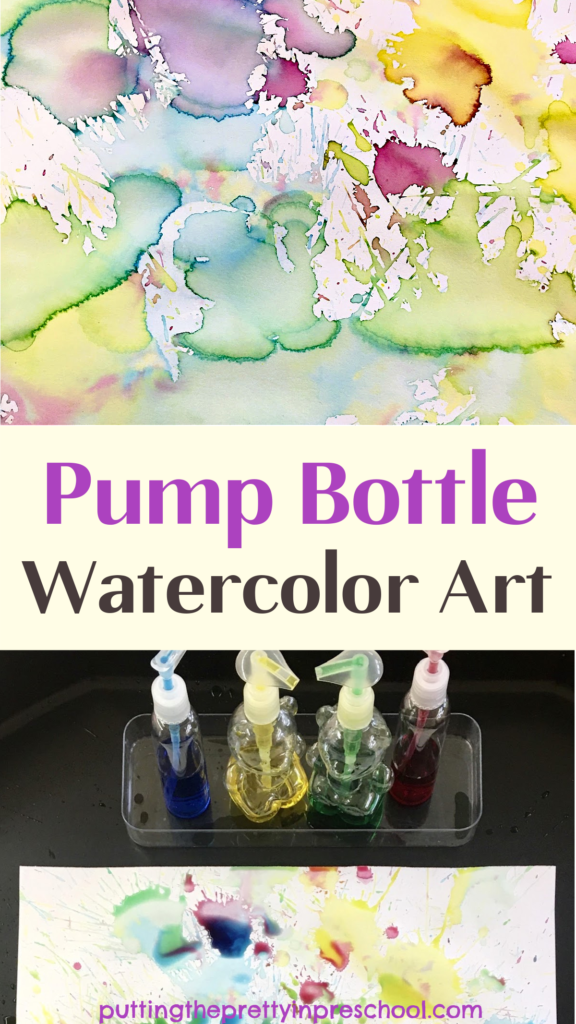 _______
A little extra watercolor paint and some repurposed and never been used pump bottles were the inspiration for this pump bottle watercolor art project. It's a process art activity your early learners will love to do, and everyone in the family could give it a try.
_______
Follow me on Pinterest for more early learning ideas.
_______
Supplies To Collect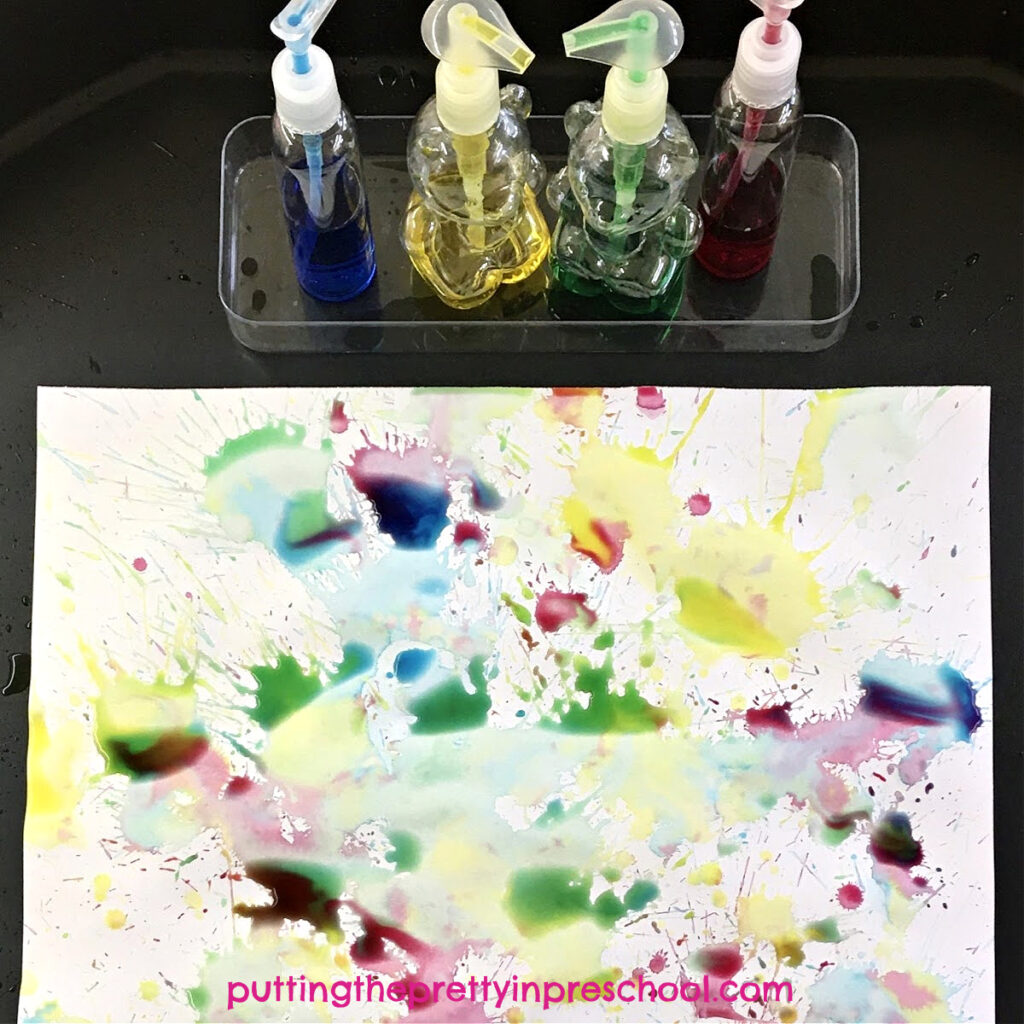 _______
Gather the following supplies for this super fun art activity:
large sheets of copy paper, cardstock, or art paper
food coloring or liquid watercolors in a variety of hues
pump bottles
newsprint or water-resistant tablecloth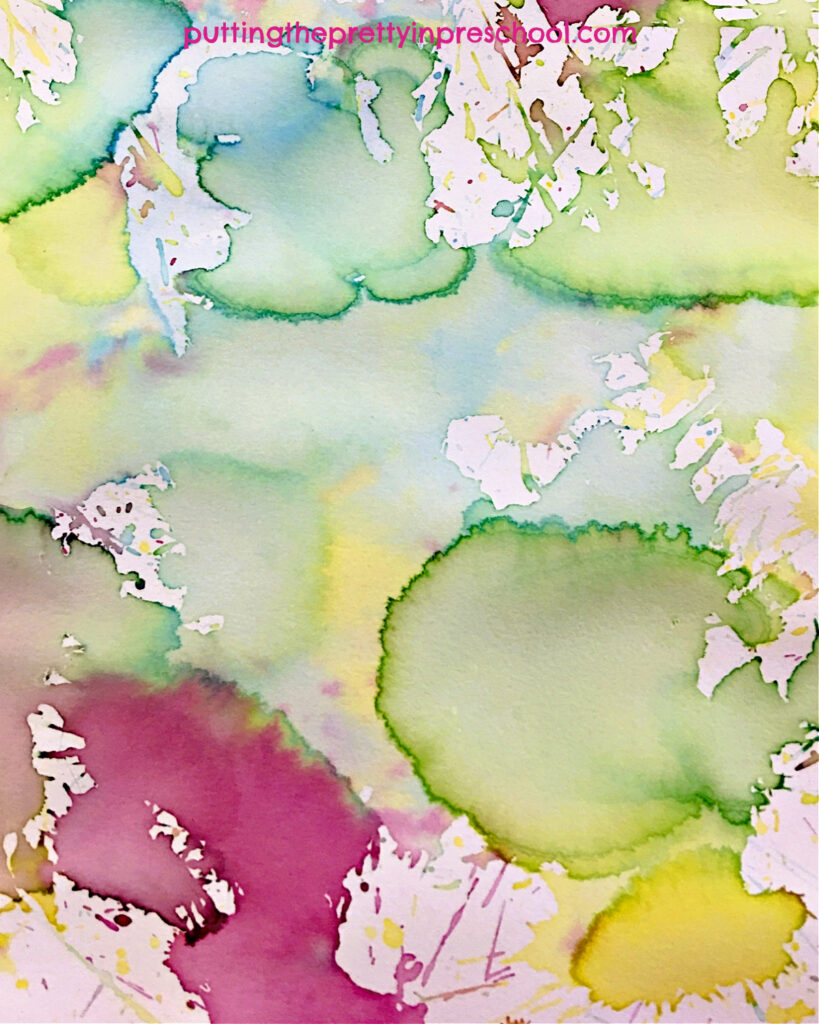 _________
The Pump Bottle Watercolor Art Project
This process art activity is so easy to set up and do. First, cover your work area with newspaper or a water-resistant tablecloth. You can also do the activity in an active world tray.
Next, fill pump bottles at least half full of liquid watercolors or food coloring mixed with water. Two of my pump bottles are repurposed teddy bear tempera paint bottles…so fun to use.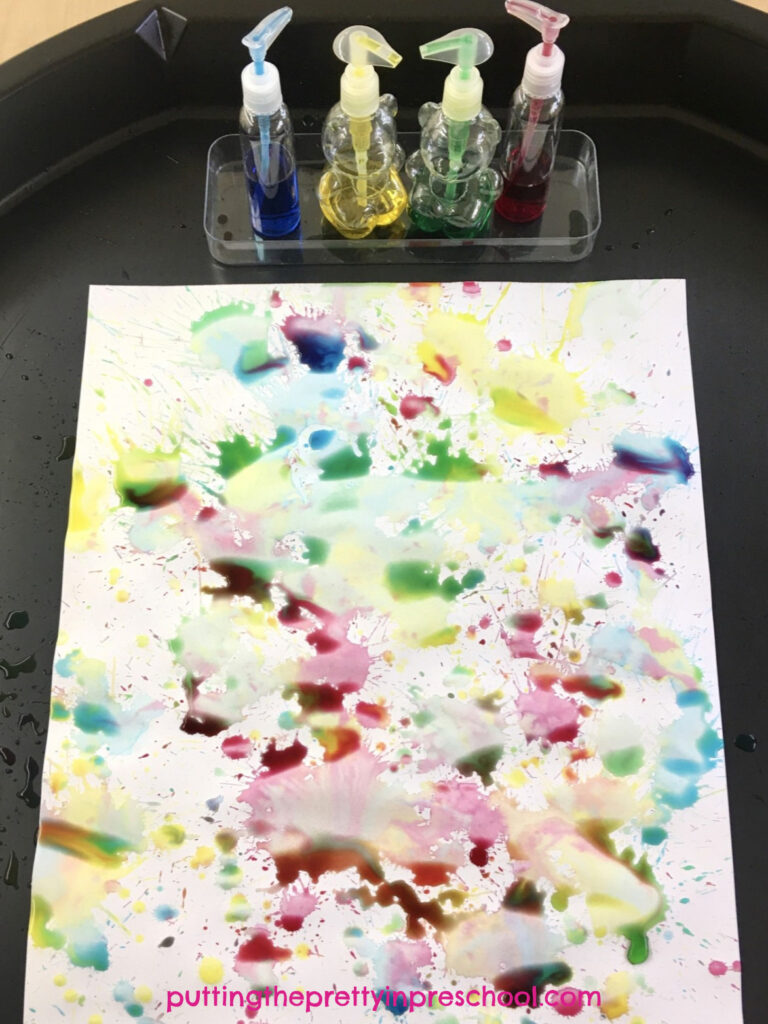 _______
Then invite each participant to pump paint colors onto a large piece of copy paper, cardstock, or art paper.
Finally, let the pump bottle painted pictures dry and display.
Note: As this art activity is a little messy, it's a great one to do outside.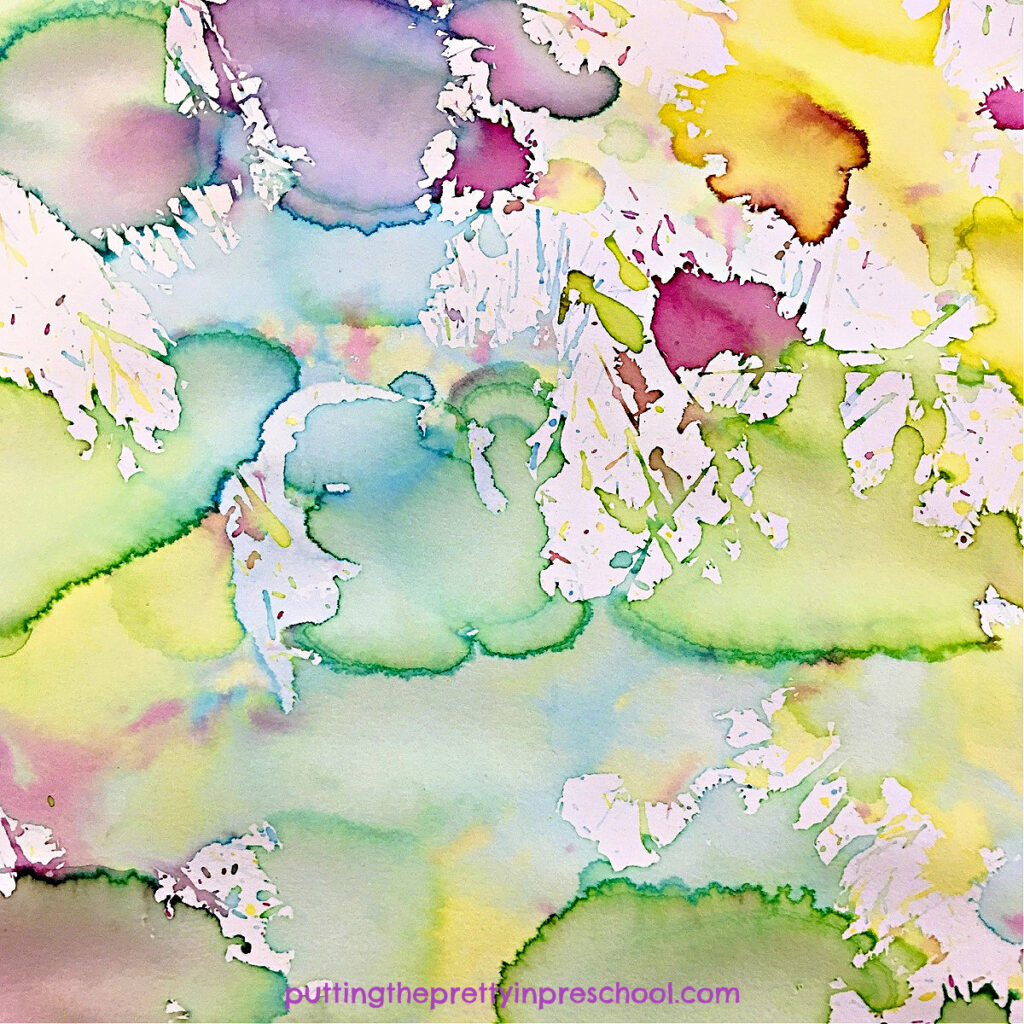 _______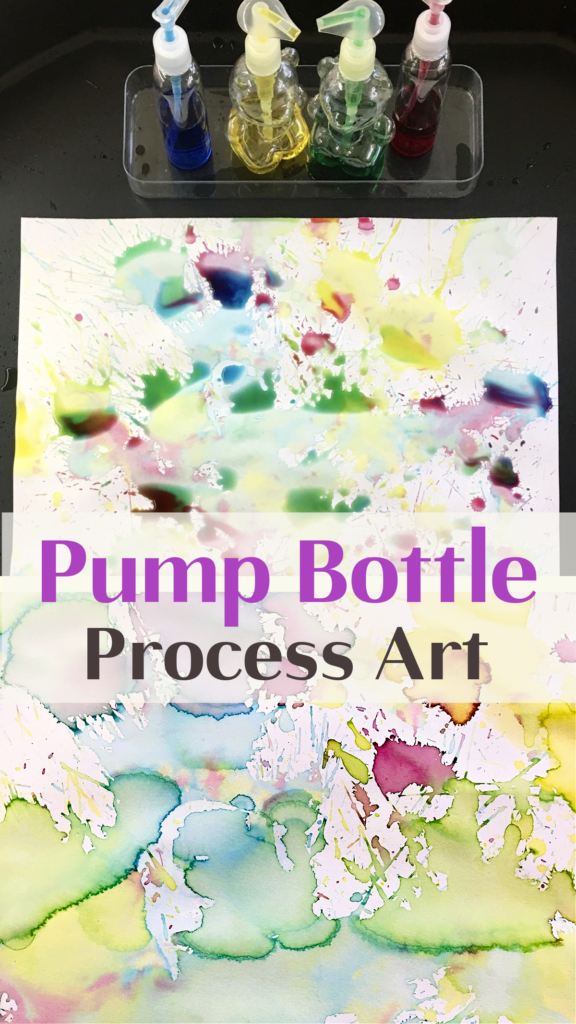 _______
Related:
Watercolor Planets With Markers
Northern Lights Squish Painting
Monochromatic Christmas Tree Art
_______
[Read more…]

about Pump Bottle Watercolor Art