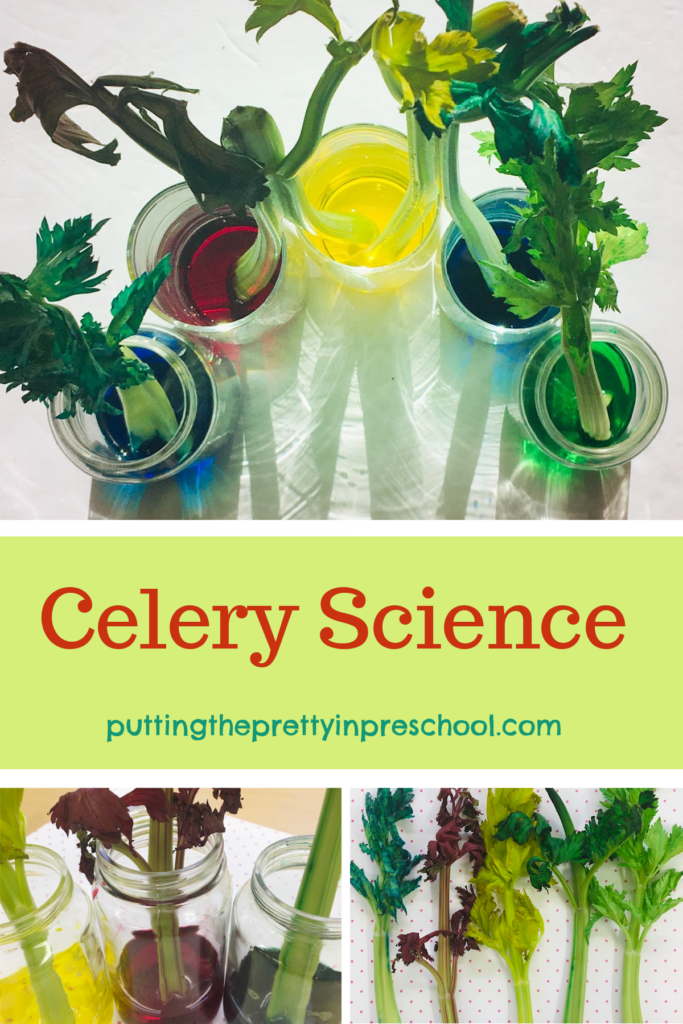 ---
This classic and colorful celery science experiment is easy to do and has quick results. It works well as a "color-changing celery tree" activity in autumn but is awesome to perform at any time of the year. Your early learner will be thrilled with the speedy and dramatic results of the experiment.
---
Supplies Needed
---
leafy celery stalks
glasses or jars
food coloring hues
pitcher with water
knife
cutting board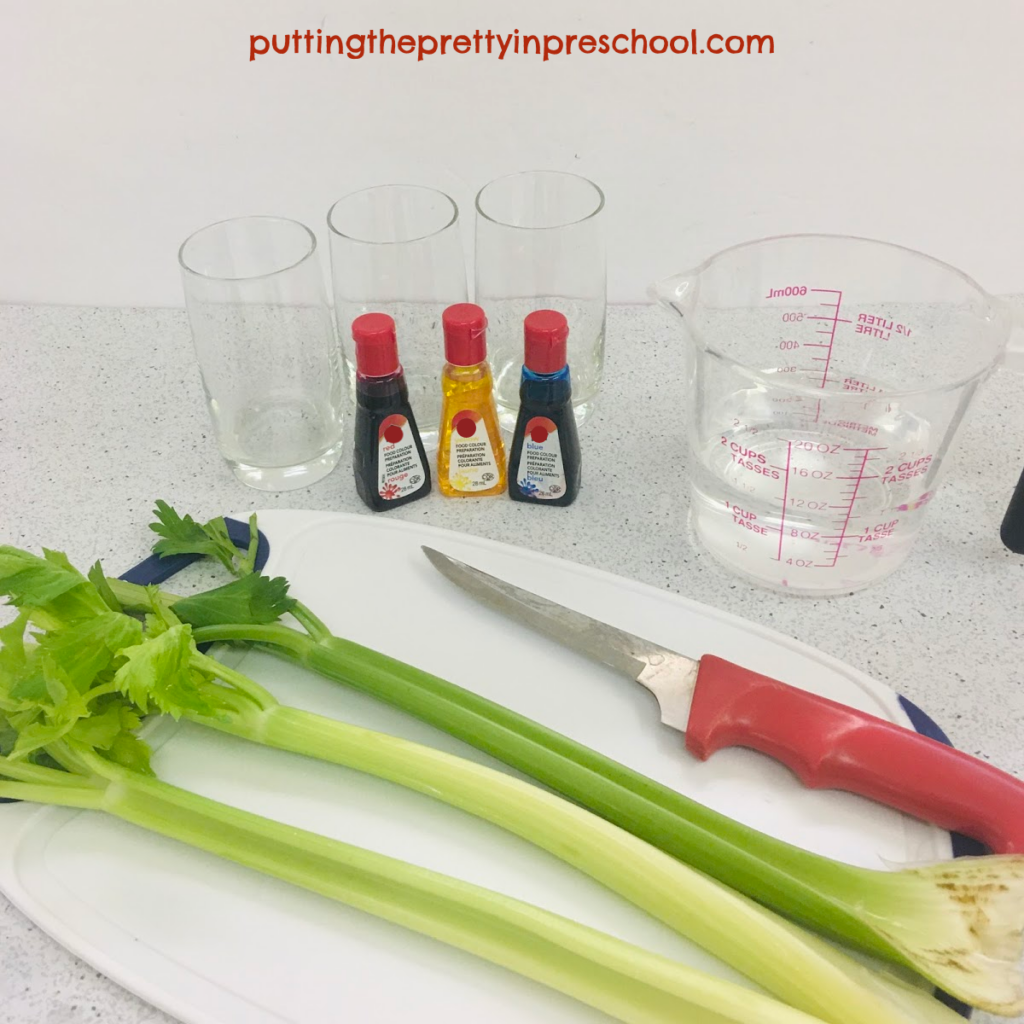 ---
Procedure
Cut the bottoms from celery stalks.
Invite your early learner to generously squirt food coloring hues into glasses or jars, and add about 4 centimeters of water to each one.
Have your child place a celery stalk in each container, and use it to stir the liquids.
Set the jars or glasses with celery on a table or windowsill.
[Read more…]

about Celery Science Experiment