Here's an easy to do Science experiment to transform an unshelled, boiled egg into a rubbery reptile egg! It's perfect for the classroom or to do with your children at home.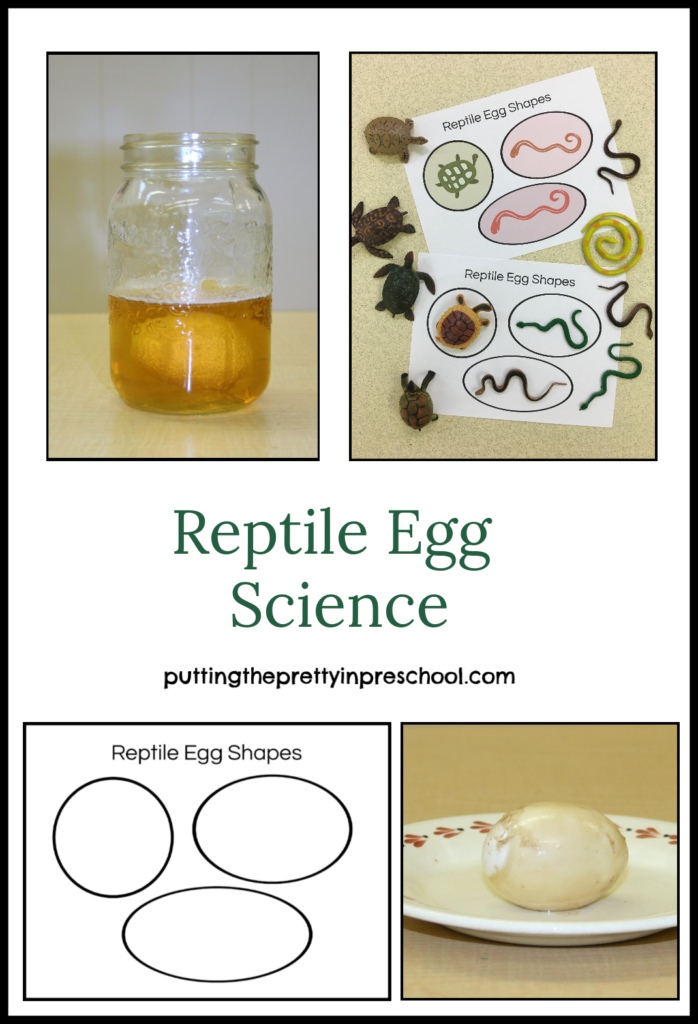 ---
Animal eggs come in different colors, shapes, sizes and shell textures. Bird eggs feel hard. Snakes and many turtles lay soft-shelled eggs with a rubbery feel. Snake eggs are usually oval; turtle eggs are round to slightly oblong.
Scroll to the bottom of the page to download free printables to extend this activity.
[Read more…]

about Reptile Egg Science