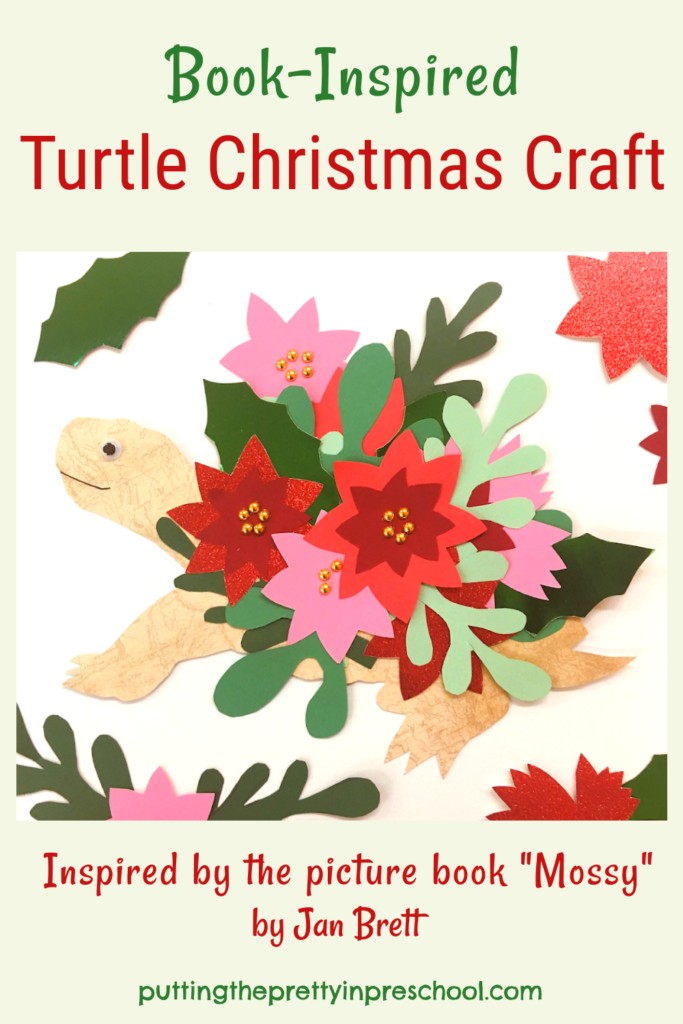 _______
This cheeky turtle Christmas craft is inspired by Jan Brett's beautiful picture book titled "Mossy." The colorful papercraft is easy to make, especially if you download the free printables below.
In the story, an eastern box turtle named Mossy is scooped up from a pond area and taken to a museum by biologist Dr. Carolina. Mossy is unique…she has a lush garden of moss and flowers growing on her shell due to the moist home she grew up in. At the museum, Mossy is given an impressive glass-encased place to live, and her carapace garden continues to grow. Many visitors come to view Mossy, and she makes the museum famous. But over time, Mossy grows very sad. She misses her pond home, and especially her new friend Scoot, who she had just met before being captured. Dr. Carolina's niece Tory notices how sad Mossy gets. Eventually, a portrait of Mossy in her pond environment is made for the museum, and the garden-decorated turtle is released back to the same place where she was found.
Jan Brett's artwork in the picture book is as exquisite as usual. And the illustrated borders on pages feature creatures and artifacts commonly found in museums, such as flowers, insects, butterflies, fossils, tree parts, algae, geodes, and feathers.
_______
Craft Supplies To Collect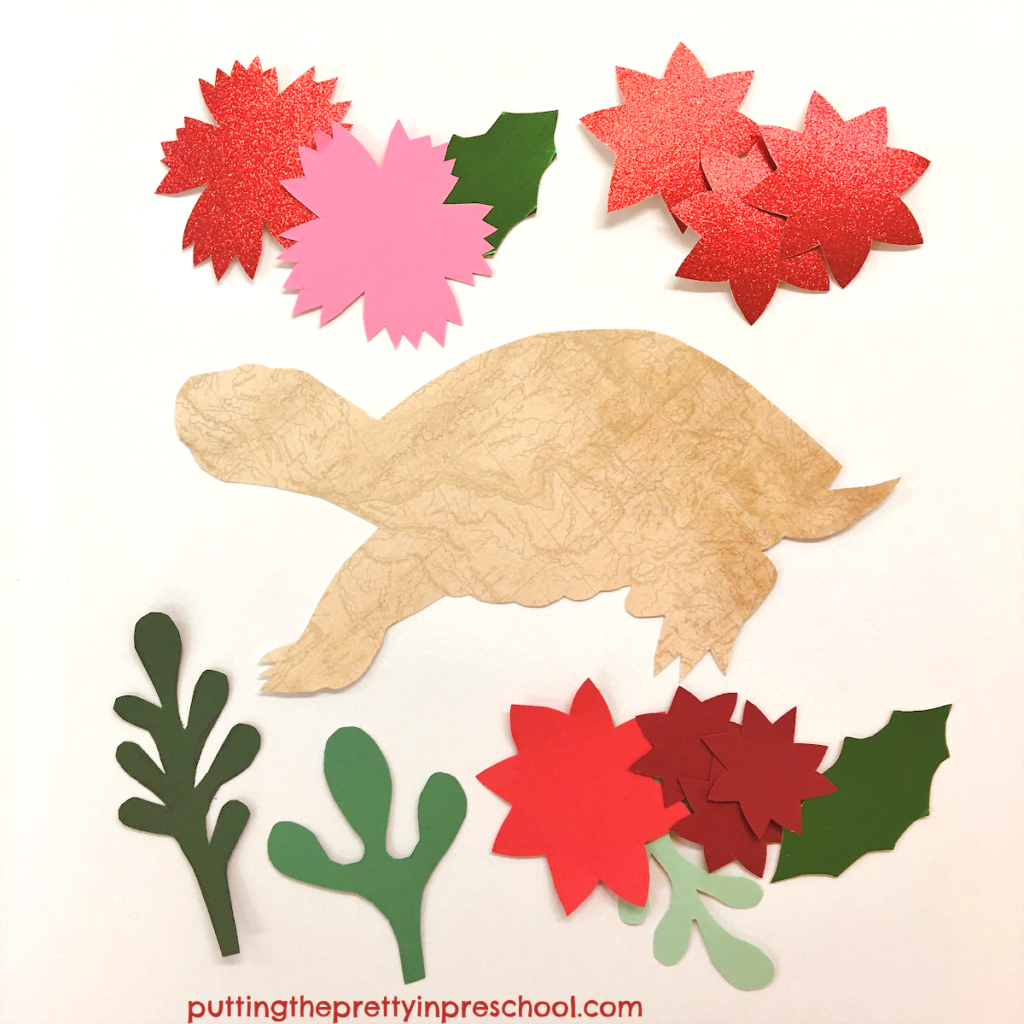 _______
Gather the following supplies for this festive turtle craft:
green, red, and pink cardstock paper in different shades
cream cardstock
mini self-adhesive gold pearls
glue stick
wiggly eye
felt pen
scissors
_______
Making The Turtle Christmas Craft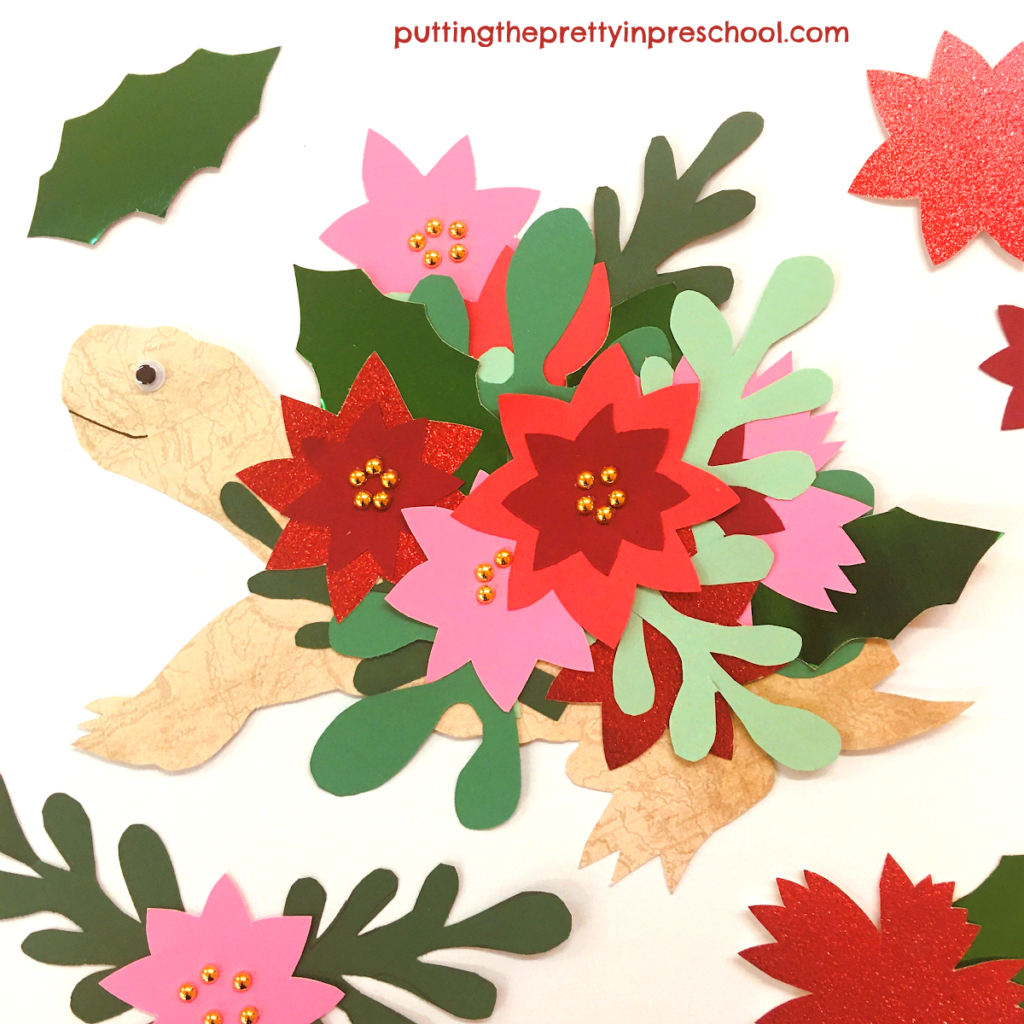 _______
Cut Christmas-themed flowers and leaves from sturdy paper. Fade-resistant cardstock or construction paper is preferable, but any paper will work fine.
Cut a turtle from cream-colored cardstock.
Invite your little learner to paste flowers and leaves to the shell of the turtle using a glue stick. Mini adhesive gold pearls can be added to some of the flowers.
Download these patterns to use for the craft.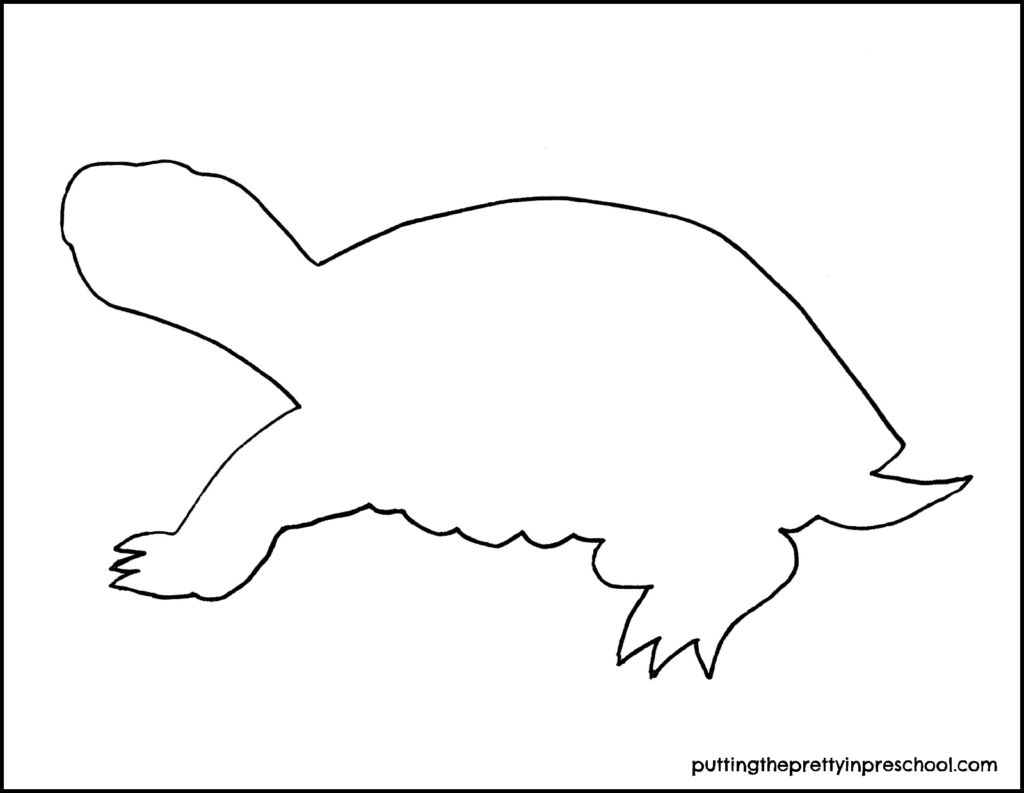 _______
This printable is for individual or one classroom use only.
_______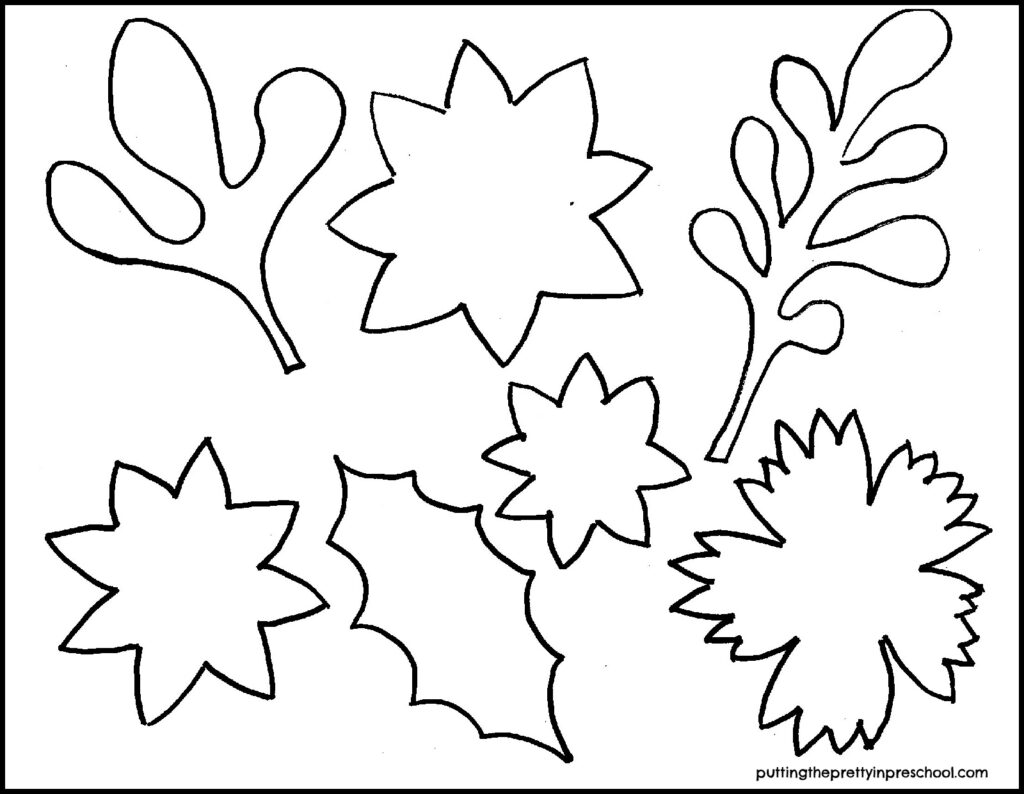 _______
This printable is for individual or one classroom use only.
_______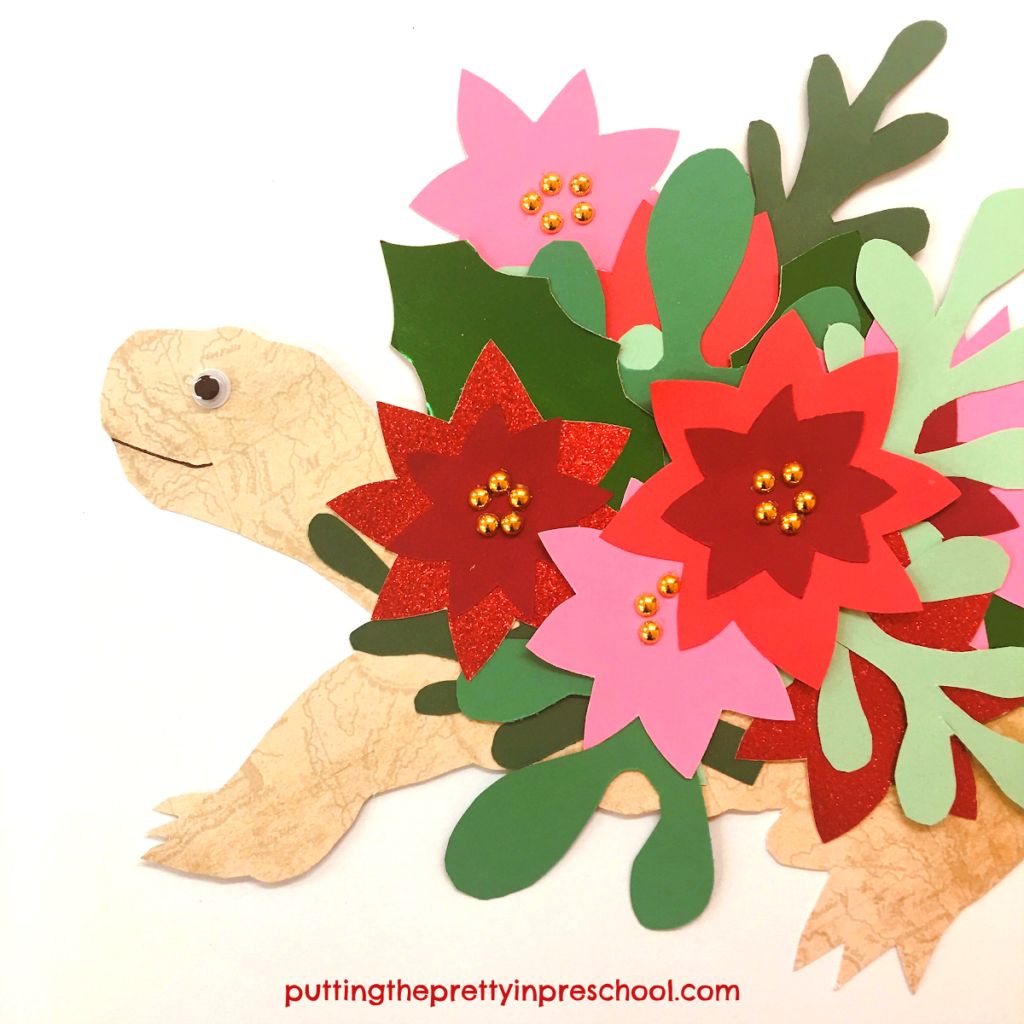 _______
Turtle Craft Extensions
Jenn Brett's website is filled with activities and coloring sheets to go along with her picture books. A turtle pond coloring page goes with the book "Mossy," and can be downloaded at janbrett.com.
_______
Related: Painted Turtle Art Activity
_______
[Read more…]

about Turtle Christmas Craft