_______
So – many – beautiful – hues! That's what your little learners will create while engaging in this felt marker color exploration invitation. The activity is easy and economical to set up and the science experiment is as interesting to children as any other project out there.
_______
Follow me on Pinterest for more early learning ideas.
_______
Supplies to Collect
Gather the following supplies. Most can be found in the kitchen, so you probably already have them!
plastic tablecloth
water-based felt markers
office paper
craft foam
paper towels
clear plastic or white styrofoam egg cartons
compartment trays
scissors
jug of water
_______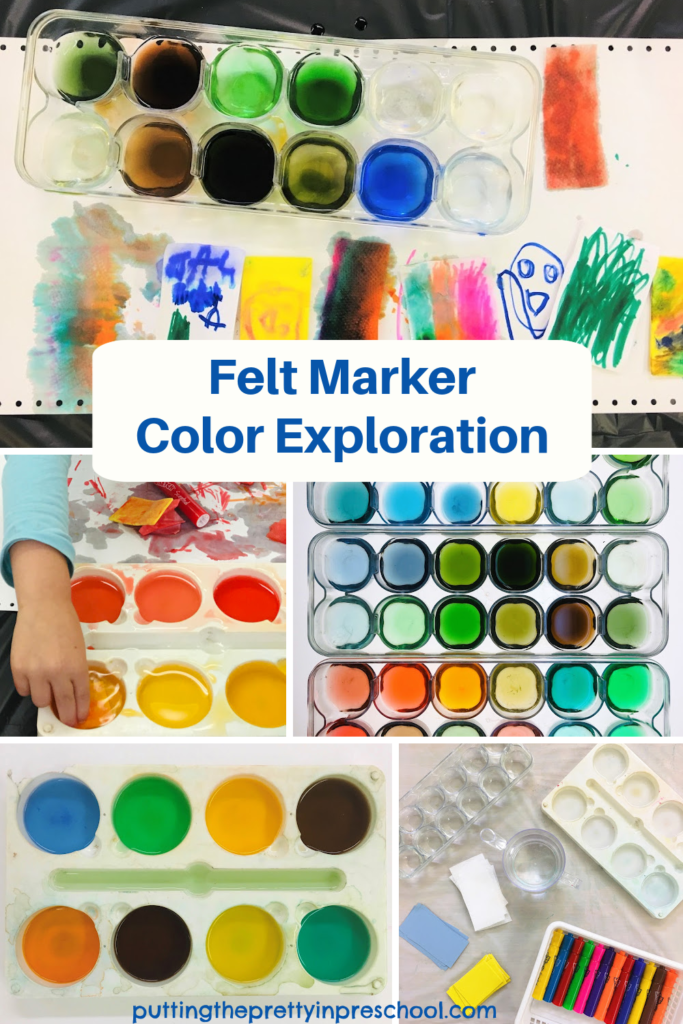 _______
The Felt Marker Color Exploration Set Up
First, cover a table with a plastic tablecloth.
Next cut paper, paper towels, and craft foam into 2-inch x 3-inch strips.
For each participant, fill sections of an egg carton with water. Or add water to empty tempera block trays.
Then set up stations with strips of paper and foam, and a water-filled egg carton or compartment tray.
Add a set of water-based felt markers to each spot.
_______
Exploring Color With Felt Pens And Markers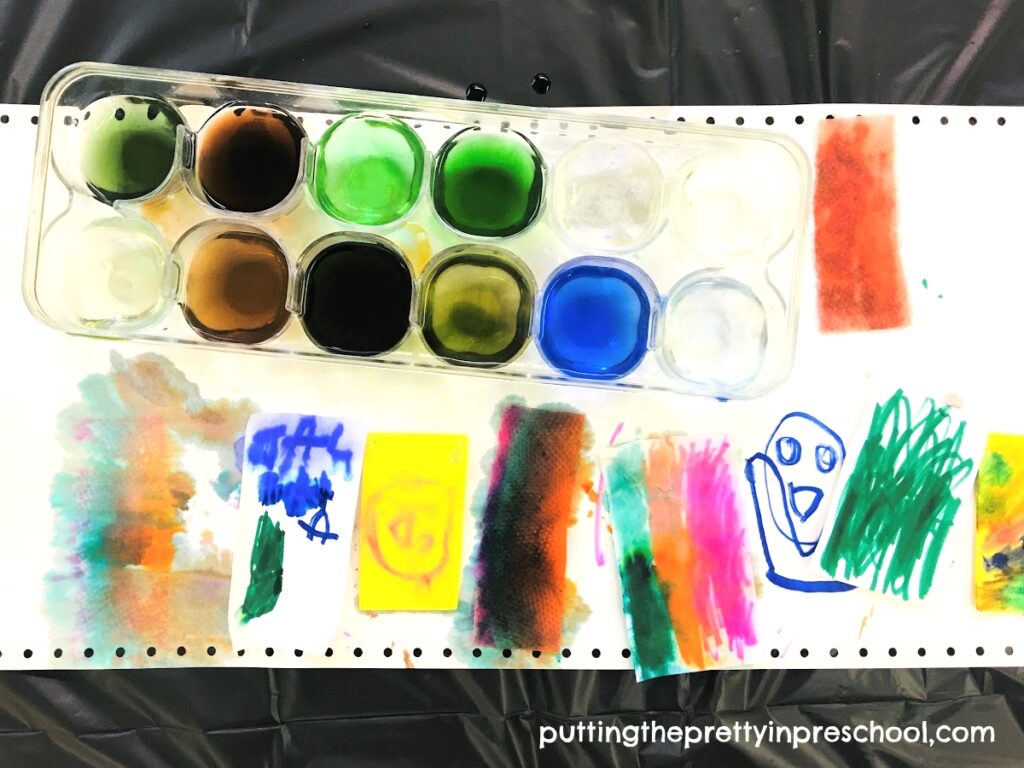 _______
Invite participants to decorate foam and paper strips with felt markers, and then dip the strips into egg carton sections. The water will turn a variety of colors, resulting in exquisite transient art. Such a fun science experiment with an artistic flair!
The colored water in the clear egg cartons below is the work of several students. I was so impressed with the many colors they created. The plastic egg cartons are set on a light table so the hues display clearly. Aren't they gorgeous?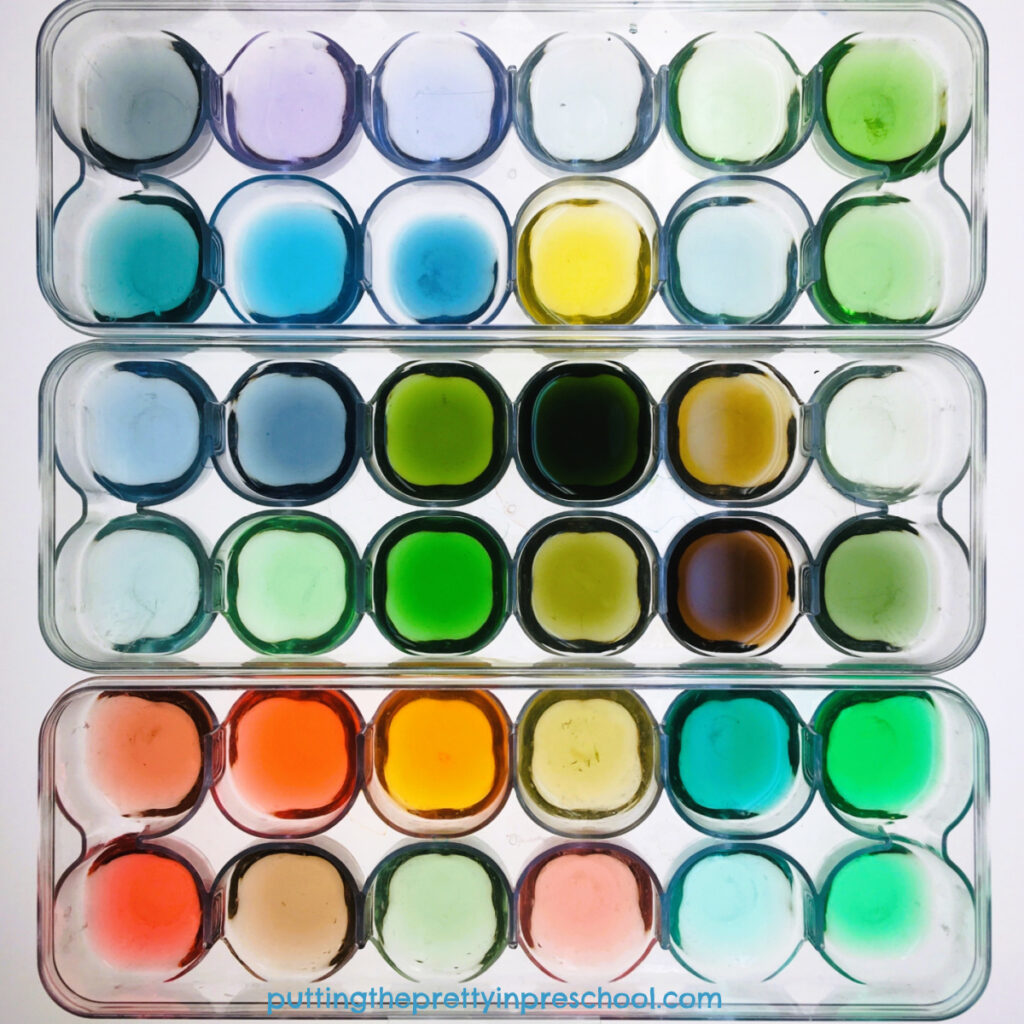 _______
Related:
_______
[Read more…]

about Felt Marker Color Exploration