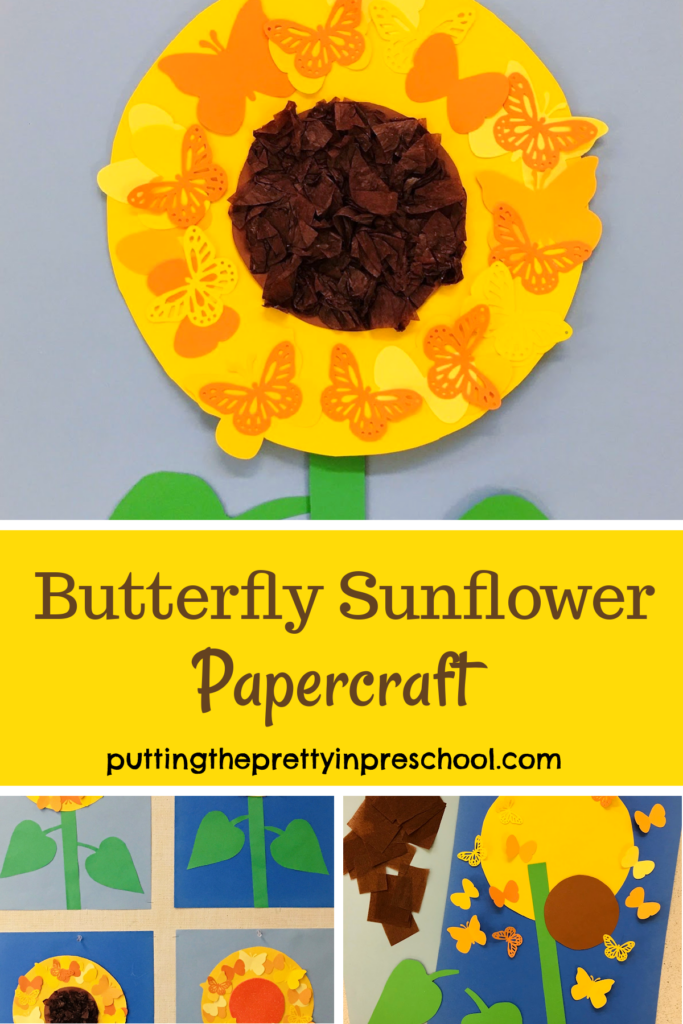 ---
This butterfly sunflower papercraft is easy to make and is sure to be a parent pleaser. It's an all-around showy harvest craft. I did it with my preschoolers this fall and sent it home around Canadian Thanksgiving Day. I've included a downloadable pattern for the craft in the post.
---
Supplies To Collect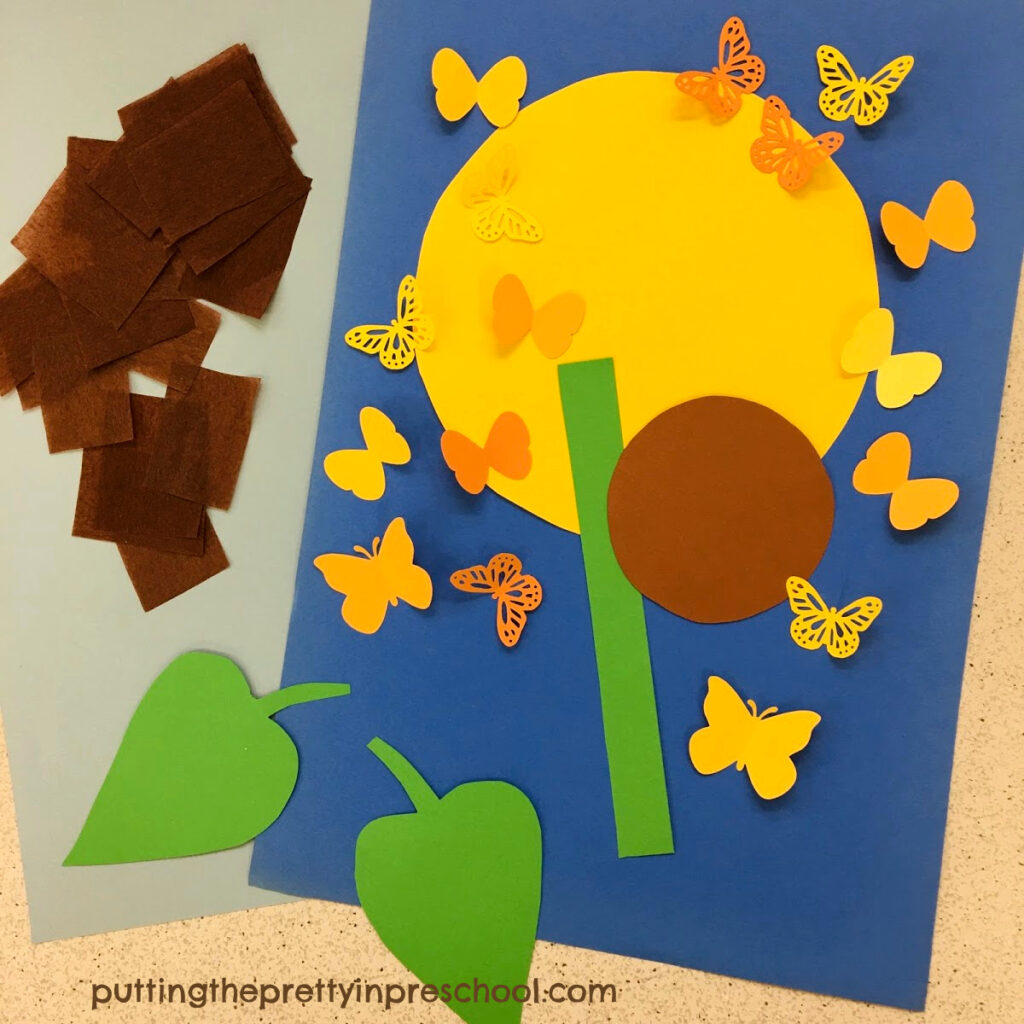 ---
8 ½ x 11-inch cardstock paper in various shades of yellow
9 x 12-inch green and yellow fade-resistant construction paper
12 x 18-inch fade-resistant construction paper in shades of blue
brown construction paper
brown tissue paper
butterfly paper punches
white glue
glue stick
scissors
---
Making The Butterfly Sunflower Papercraft
Punch butterflies from different shades of yellow cardstock paper.
Cut large circles from yellow construction paper, and smaller ones from sturdy brown paper.
Cut stems and leaves from green construction paper.
Snip brown tissue paper into small squares.
---
Here's a downloaded sunflower pattern: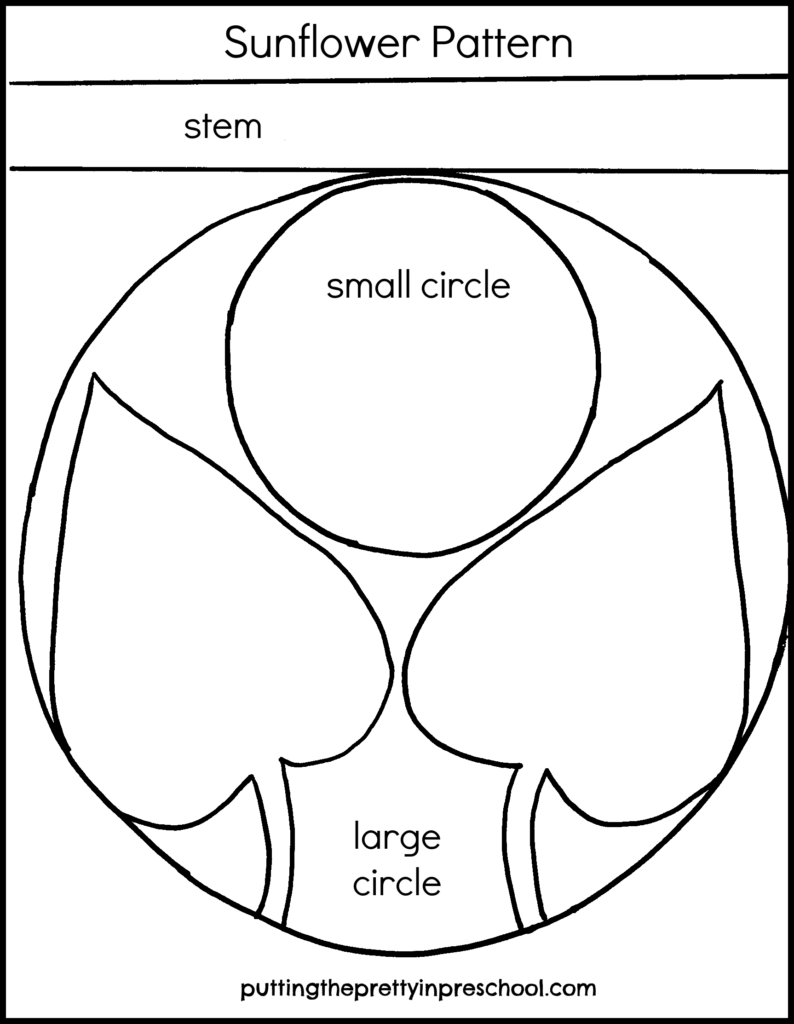 ---
This printable is for individual and one classroom use only.
---
Set up stations with a brown circle, tissue paper squares, and white glue. Have your early learners scrunch tissue paper squares, dip them in glue, and press them onto a brown circle.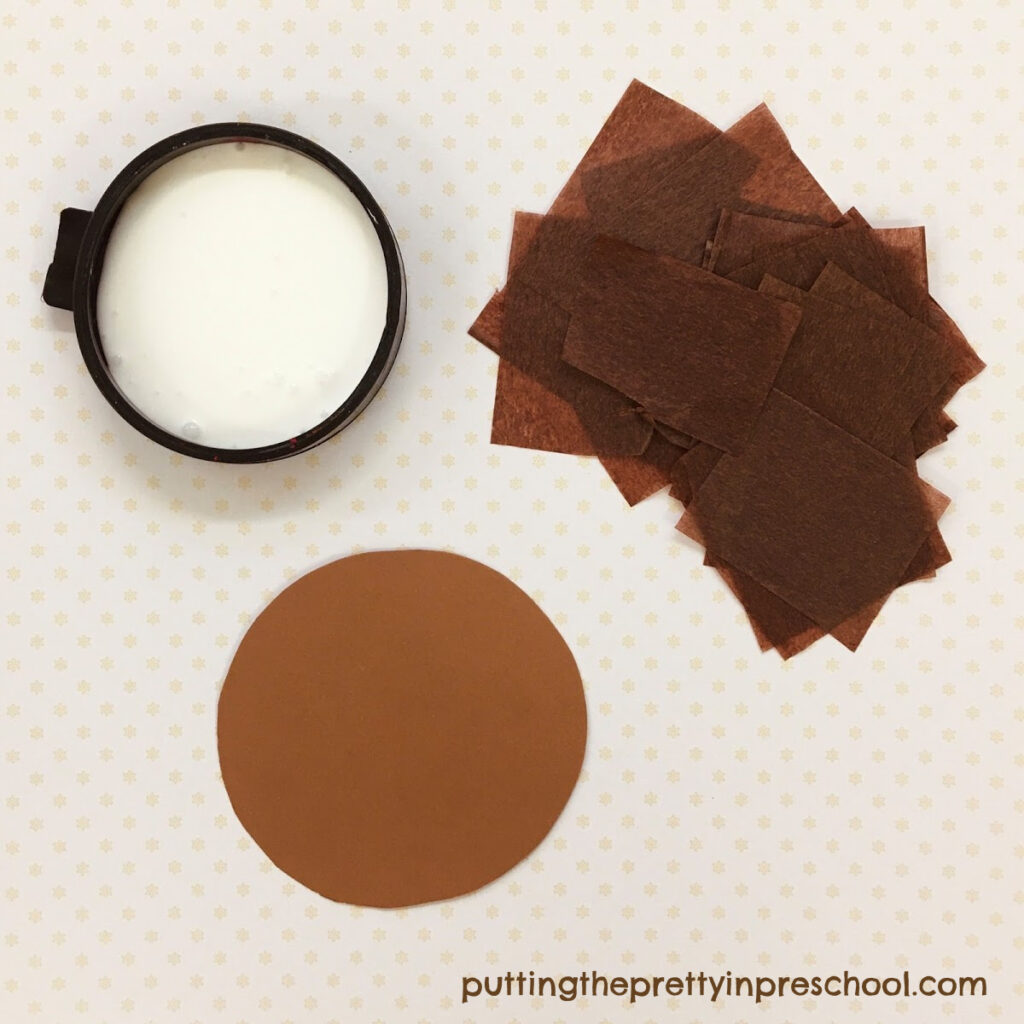 ---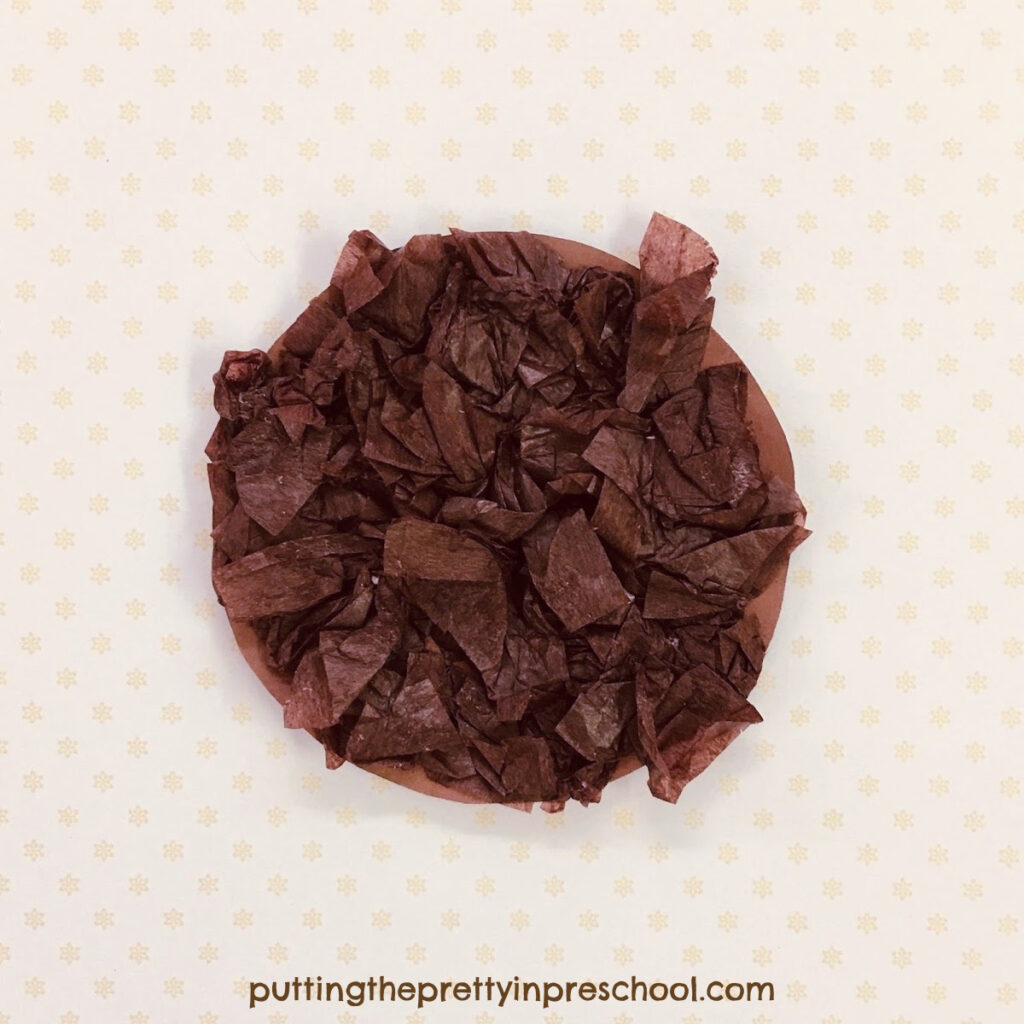 ---
After the tissue paper circles dry, ask your little ones to stick theirs on the center of a large yellow circle with a glue stick.
Set out a variety of shades and sizes of yellow paper butterflies for gluing all around the brown circle.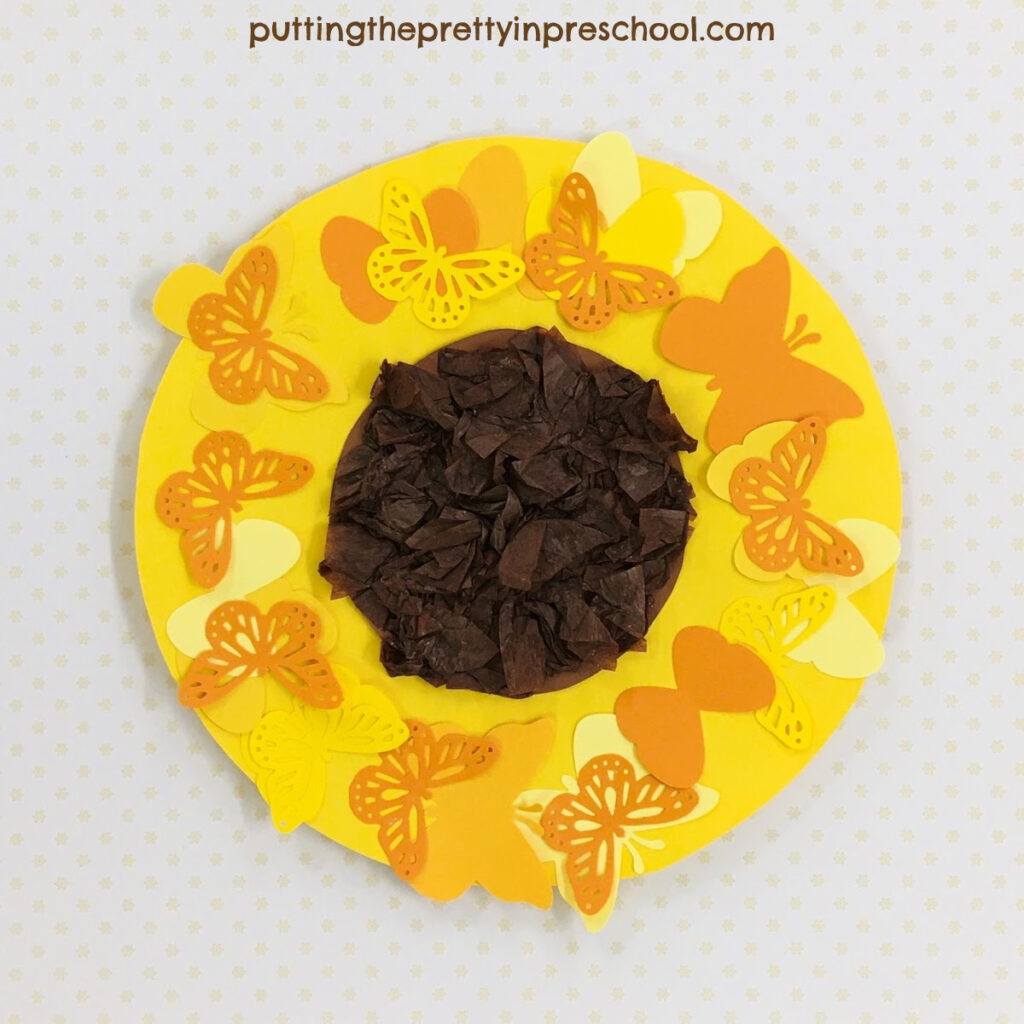 ---
Guide each child in gluing a stem and two leaves onto a 12 x 18-inch piece of construction paper, and then adding the yellow and brown circular sunflower head.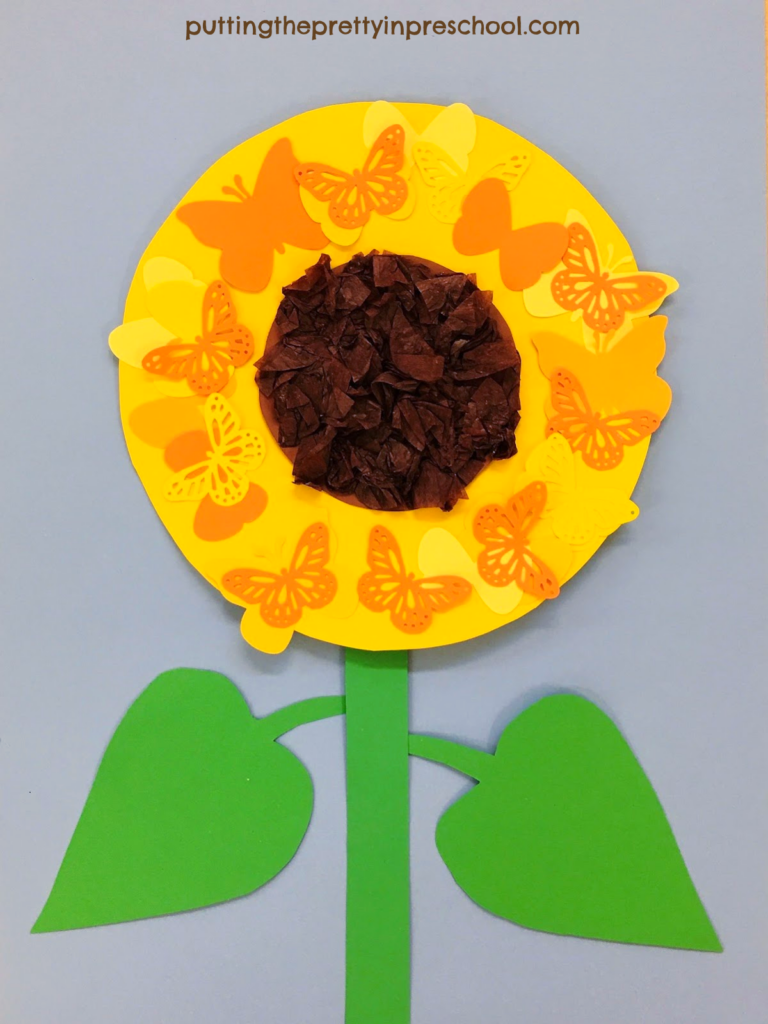 ---
Words such as Happy Thanksgiving or Gratitude could be added to the sunflower picture. I chose to leave the craft wordless and tell parents it was a Thanksgiving Day craft.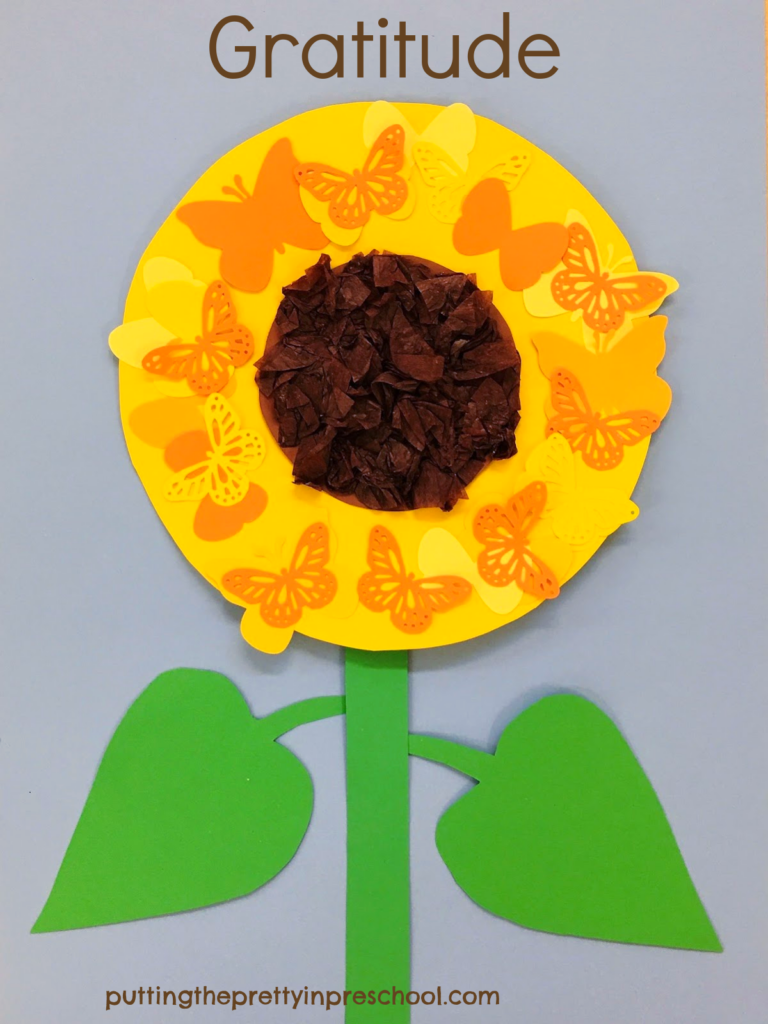 ---
The butterfly sunflower papercraft makes an attractive harvest or "Happy Thanksgiving" bulletin board display.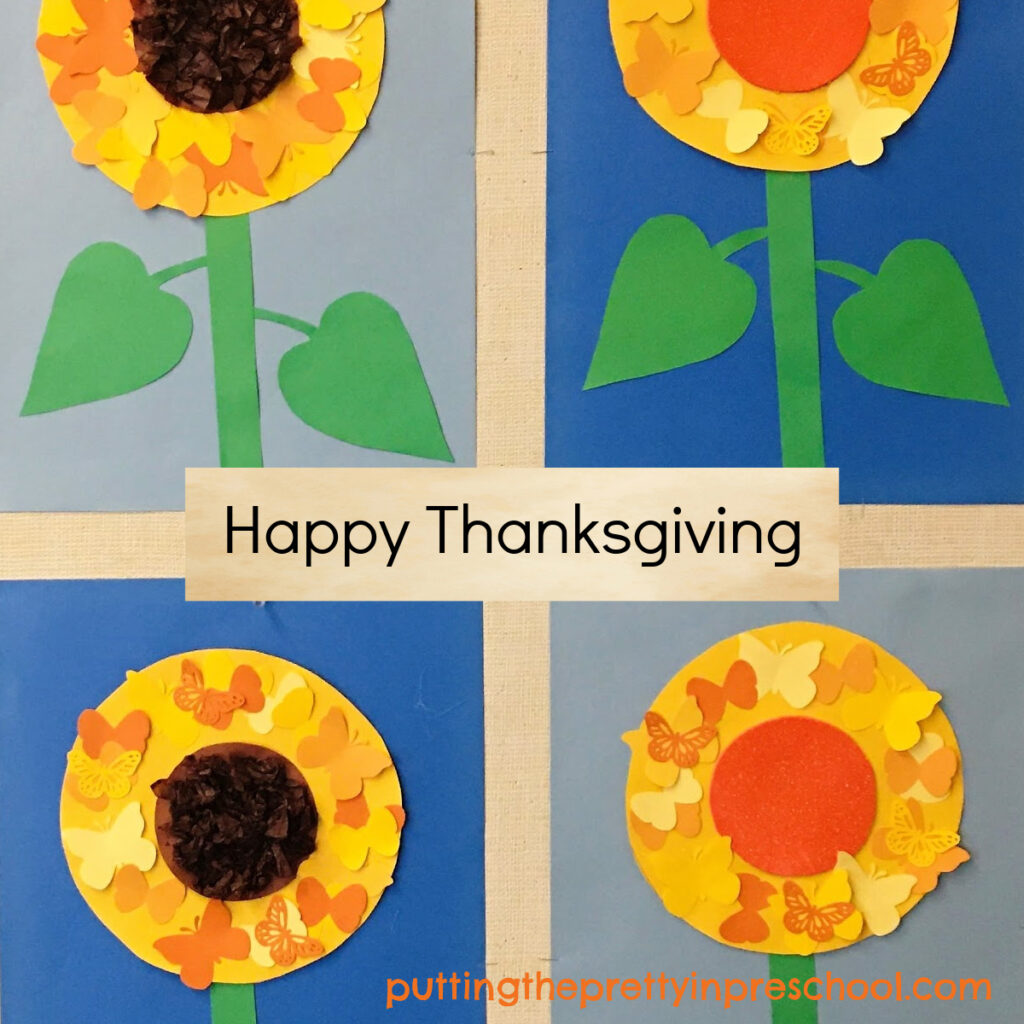 ---
Related: Handprint Turkeys
---
---
You may also like: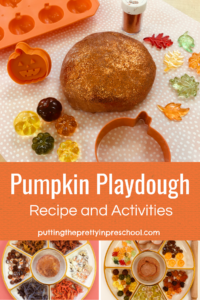 ---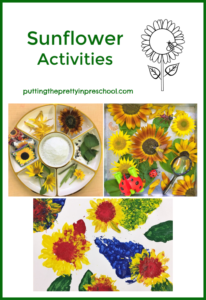 ---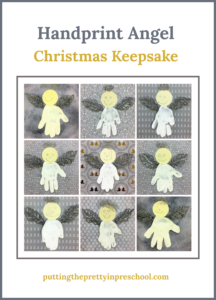 ---
Don't forget to share this post on Pinterest or your favorite social media channel. Sharing is caring!
---
© Annette Kaminsky
---
Follow me on social media for more ideas: