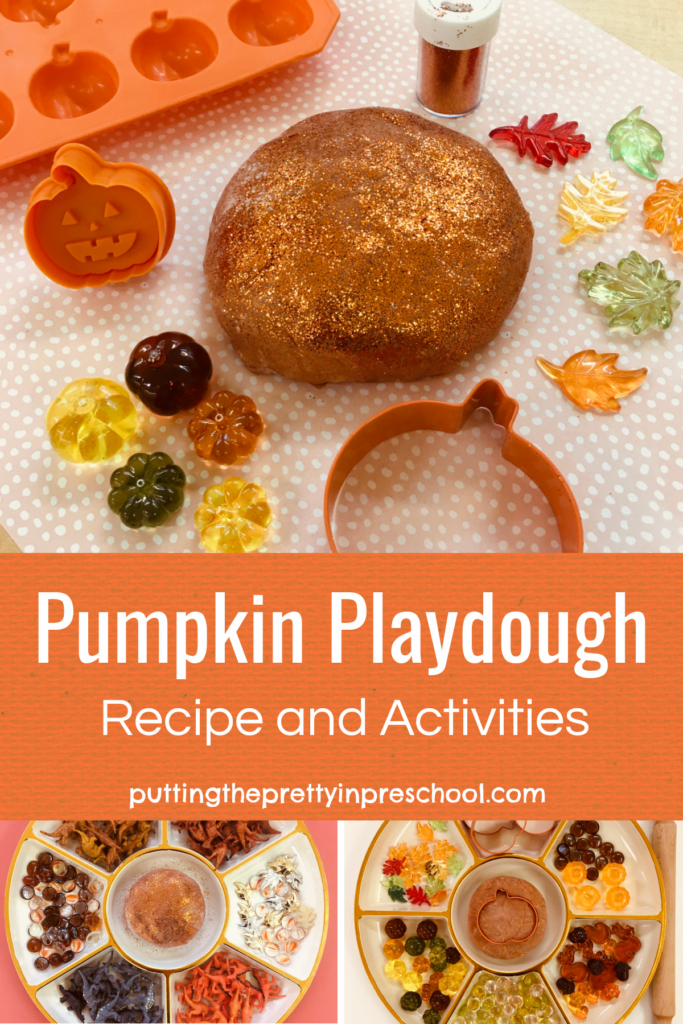 _______
Pumpkin playdough will send an oh, so pleasing pumpkin spice aroma around the room while your early learners have loads of fun playing with it. It is soft and rubbery, and won't easily crumble. Here is the recipe, and a few engaging pumpkin playdough activities.
_______
Playdough Ingredients
1 cup flour
1 cup water
1/2 cup salt
2 teaspoons cream of tartar
2 teaspoons pumpkin pie spice
red food coloring (a little)
yellow food coloring (lots)
a few drops of oil
_______
Making The Playdough
Combine all ingredients but the oil in a sturdy pot.
Mix the ingredients together well.
With the stove on medium heat, continue stirring while the dough heats up.
When the playdough thickens into a lump, remove it from the stove.
Place the dough on a cutting board and let it cool.
Knead in a few drops of oil.
Store the playdough in a resealable plastic bag.
_______
Pumpkin Playdough Activities
Set the playdough on a tray with pumpkin cookie cutters, ice cubes, and gems. Include fall-themed gems.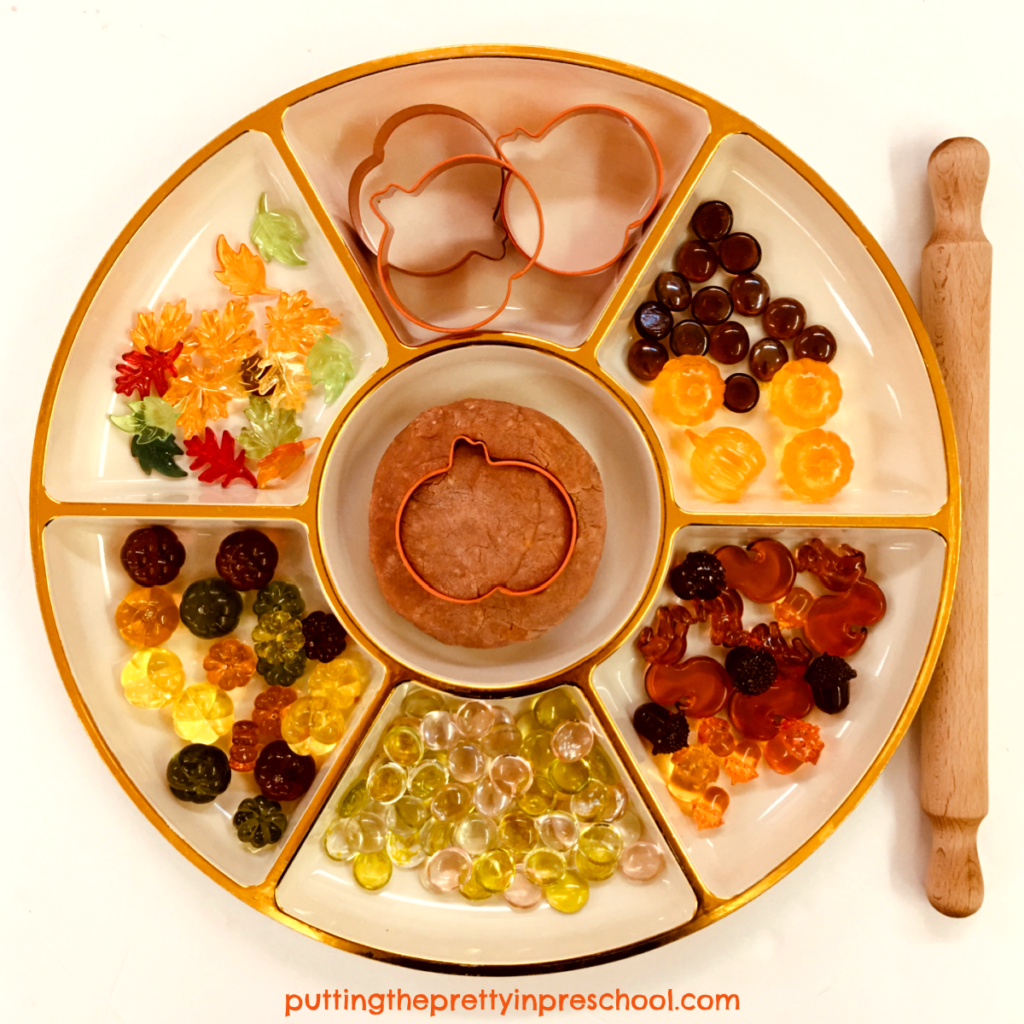 _______
Sprinkle orange glitter on the playdough to extend the play.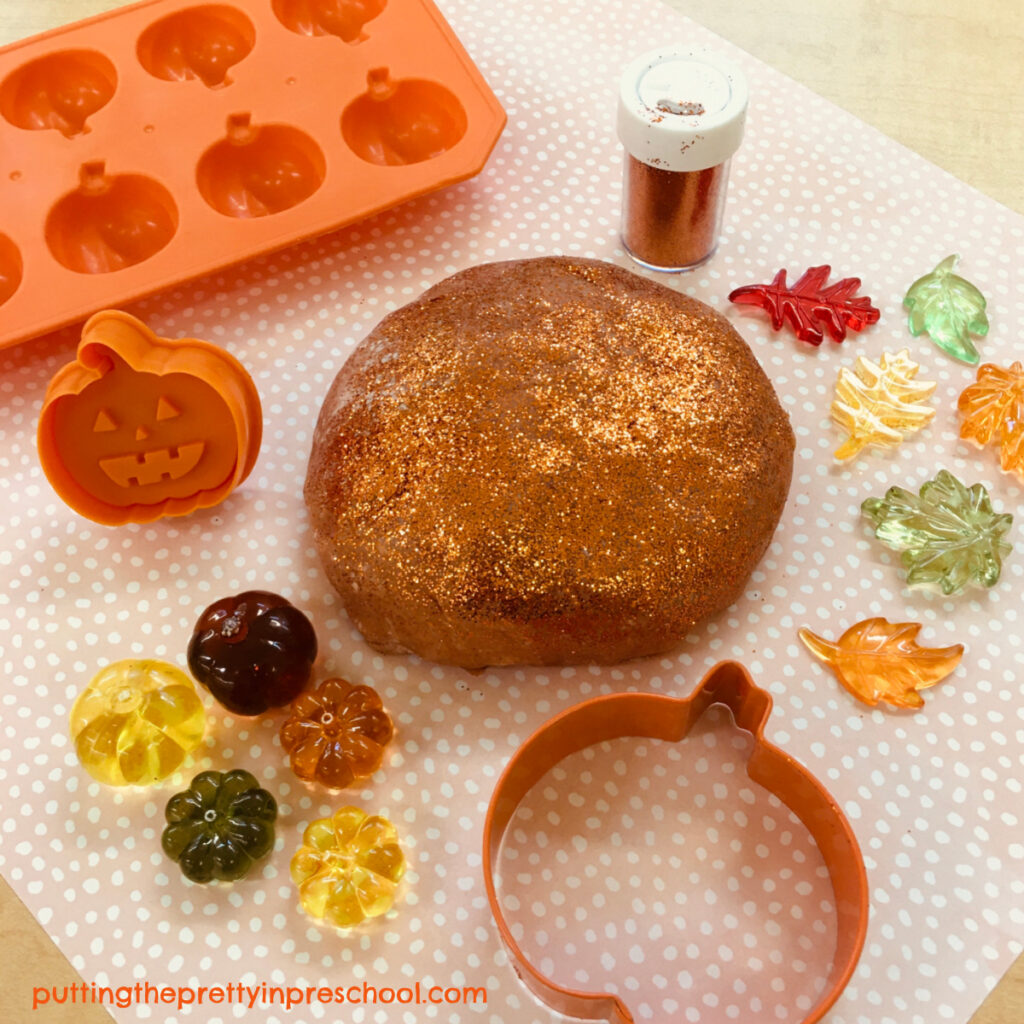 _______
Acorns and squirrel gems add to the fun.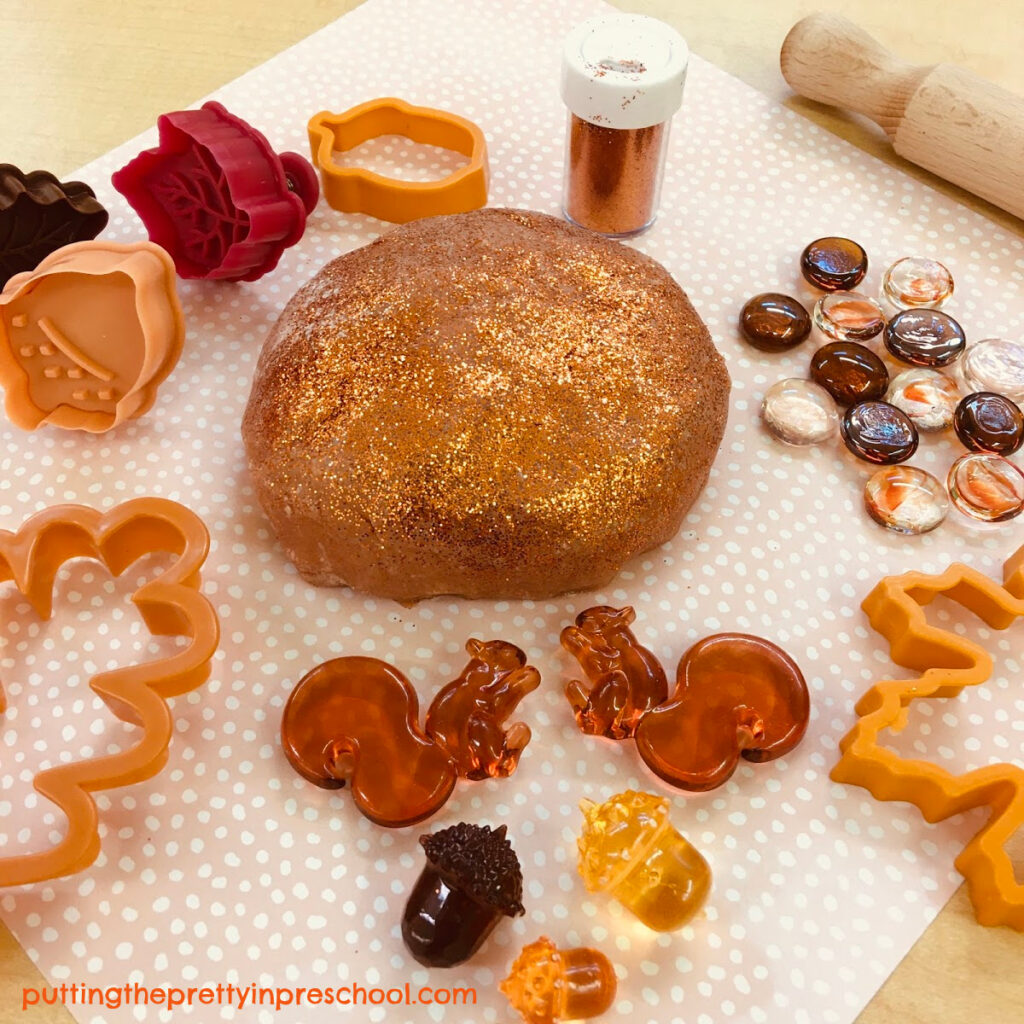 _______
Dinosaurs are the theme for the tray below.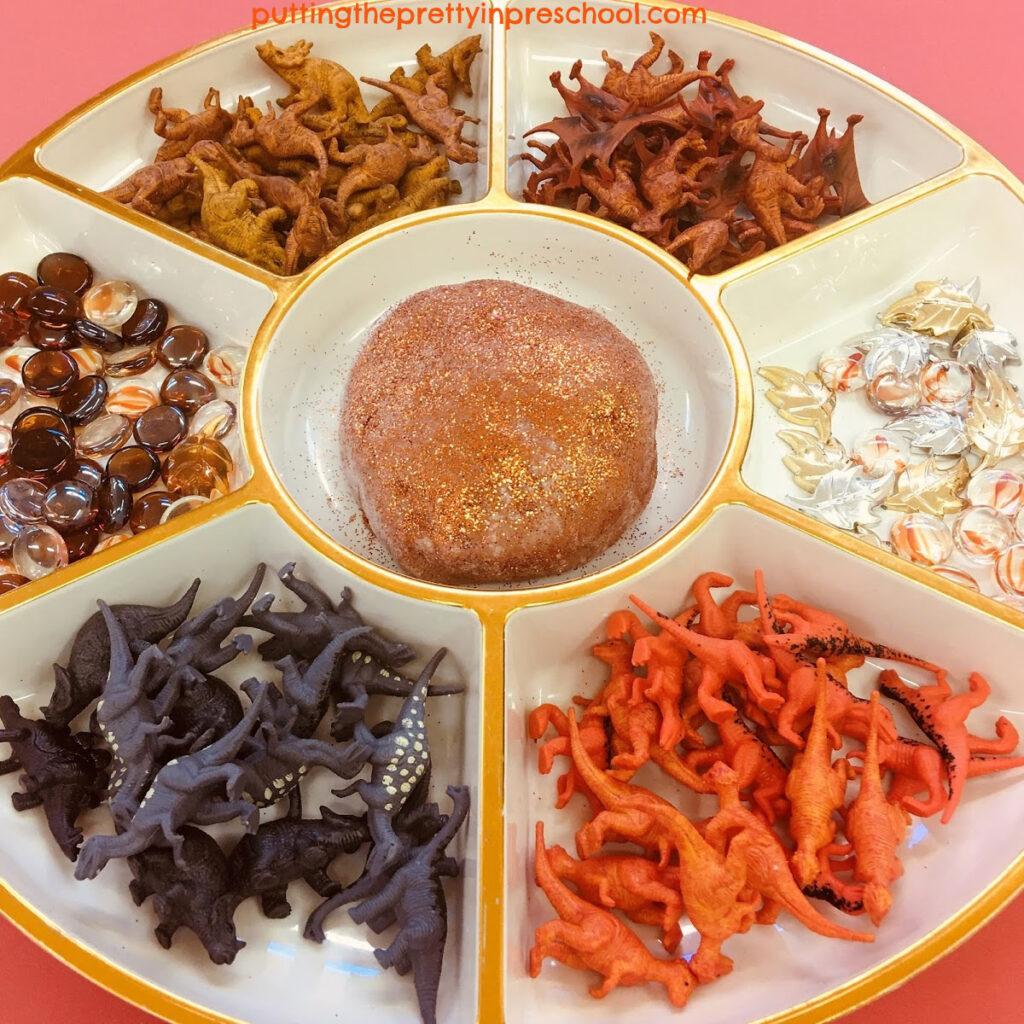 _______
This pumpkin playdough recipe stores well and can be reused over and over again. Instead of food coloring, orange icing color could be added. And pumpkin seeds would introduce an interesting texture to the dough.
_______
More Pumpkin Activities
Pumpkin Tablescape Pretend Play
_______
_______
You may also like:
_______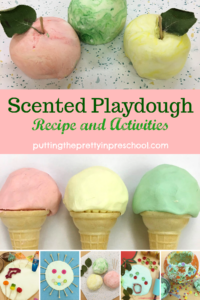 _______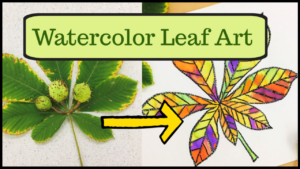 _______
Don't forget to share this post on Pinterest or your favorite social media channel. Sharing is caring!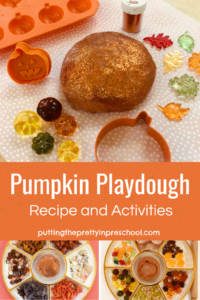 _______
© Annette Kaminsky November 13, 2020
_______
Follow me on social media for more ideas: