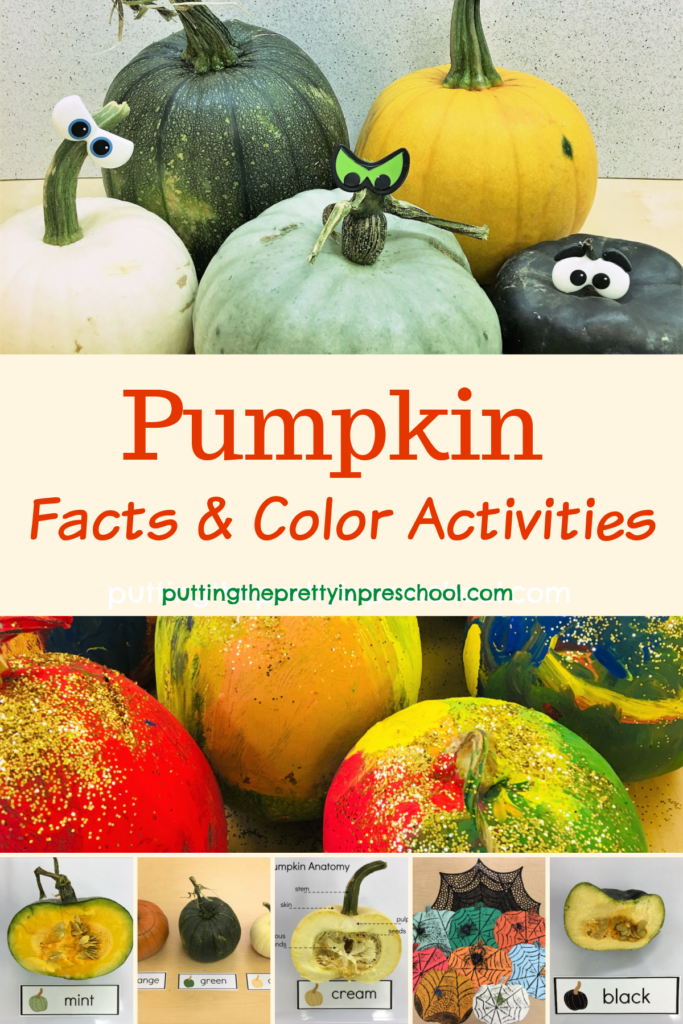 _______
Although orange pumpkins are traditional, and most grocery stores focus on selling them, these dramatic fruits come in many other hues. Diversely colored pumpkins can be scouted out at farmer's markets and garden centers in autumn. They are intriguing in pumpkin color activities for little learners.
_______
Pumpkin Display
First, set out pumpkins on a shelf for little ones to view. The contrasting colors make a striking display. Discuss pumpkin color, size, shape, and texture.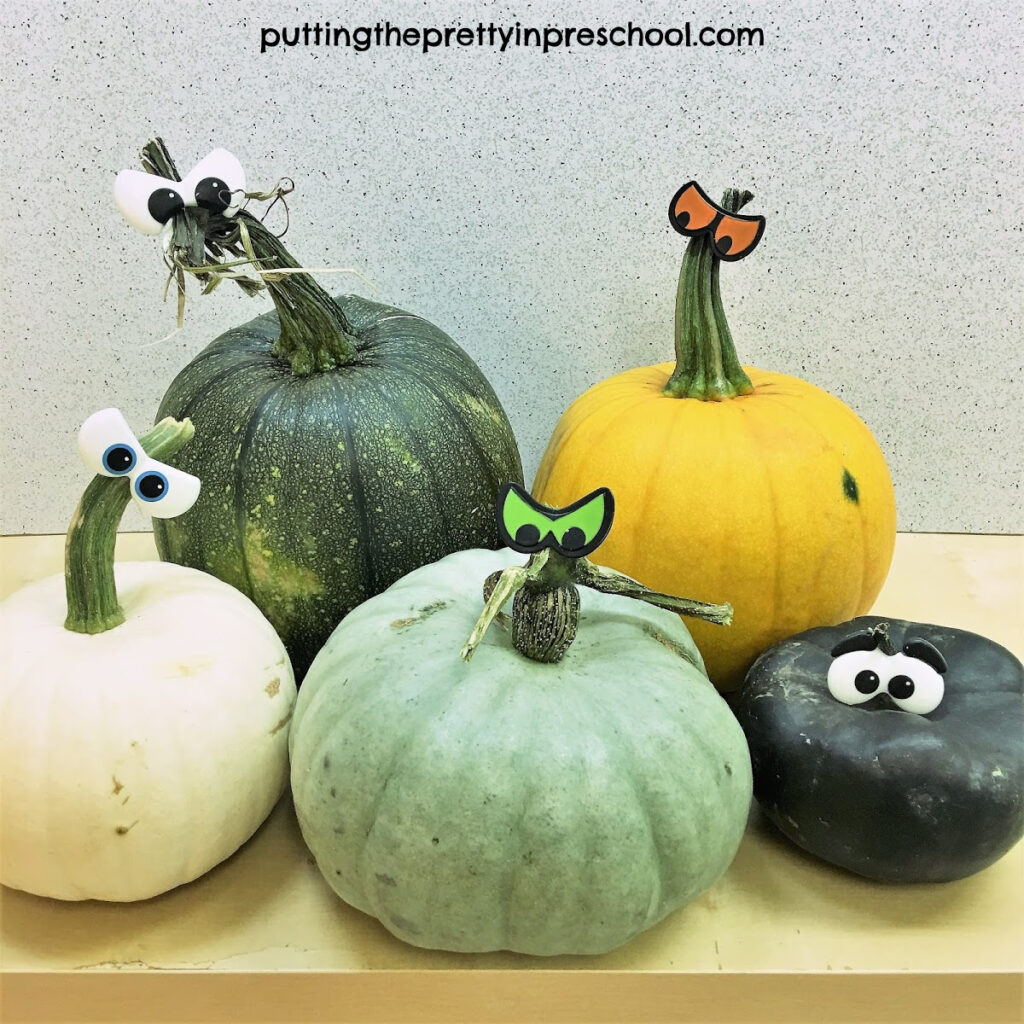 _______
Color Matching
Move the pumpkins to a table and invite early learners to add color words.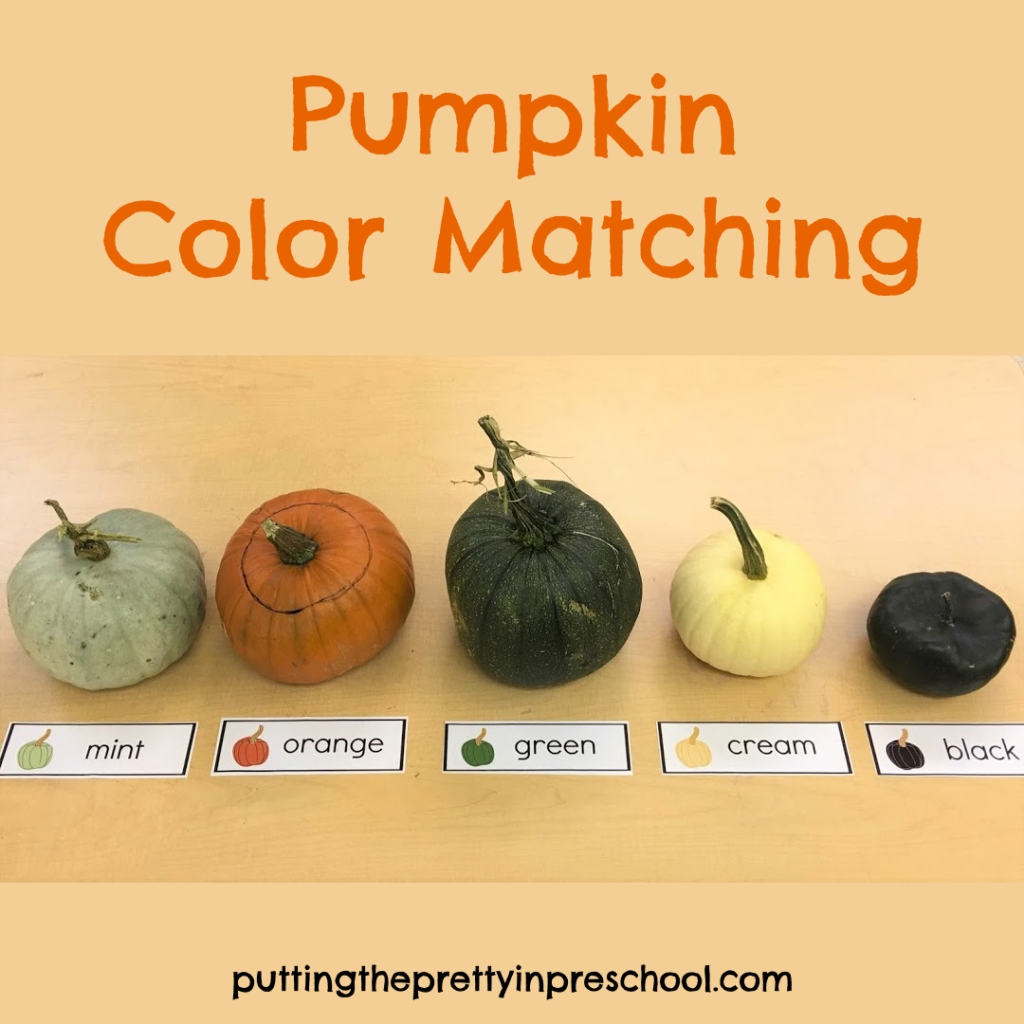 _______
Pumpkin Anatomy
Display a cross-section of each variety collected, and talk about pumpkin anatomy.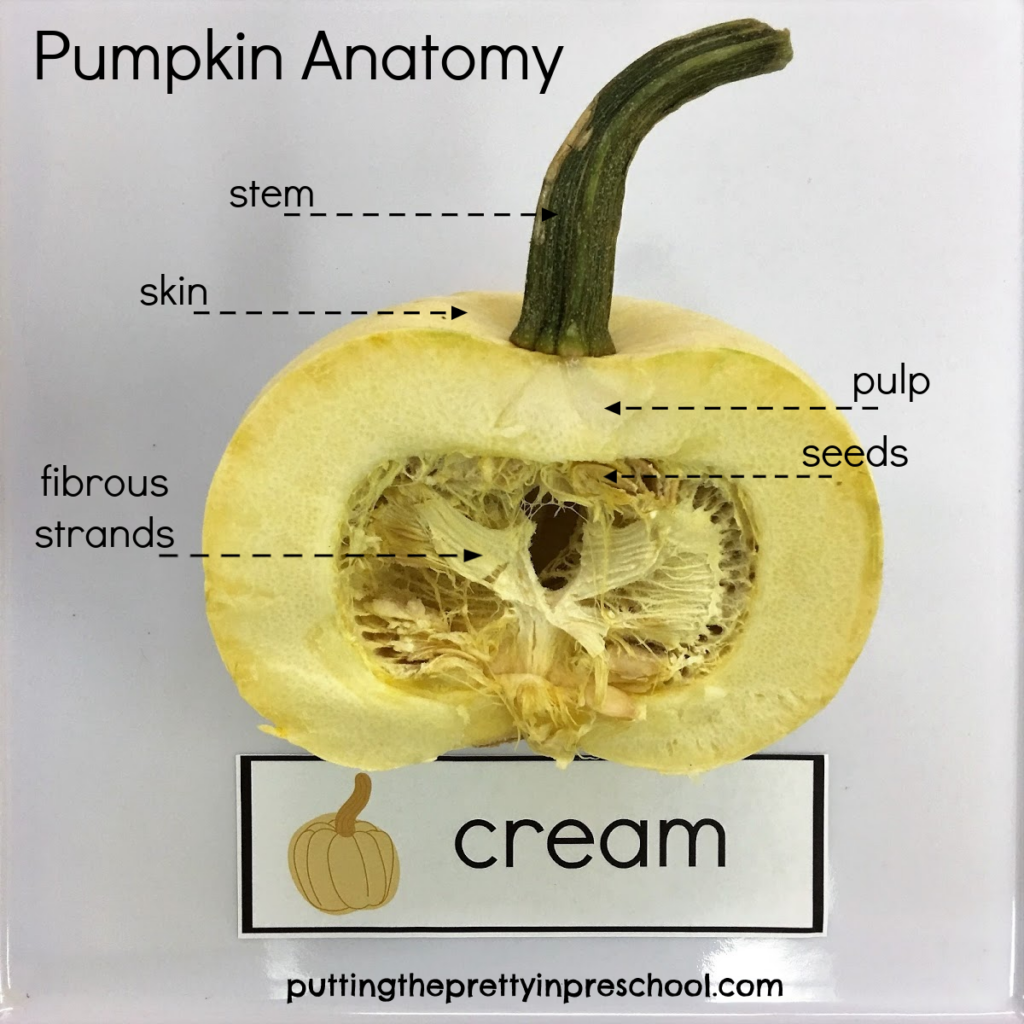 _______
Notice that some pumpkins have larger cavities than others, and certain pumpkins contain more seeds. Study flesh colors together, and invite little learners to feel the pumpkin insides.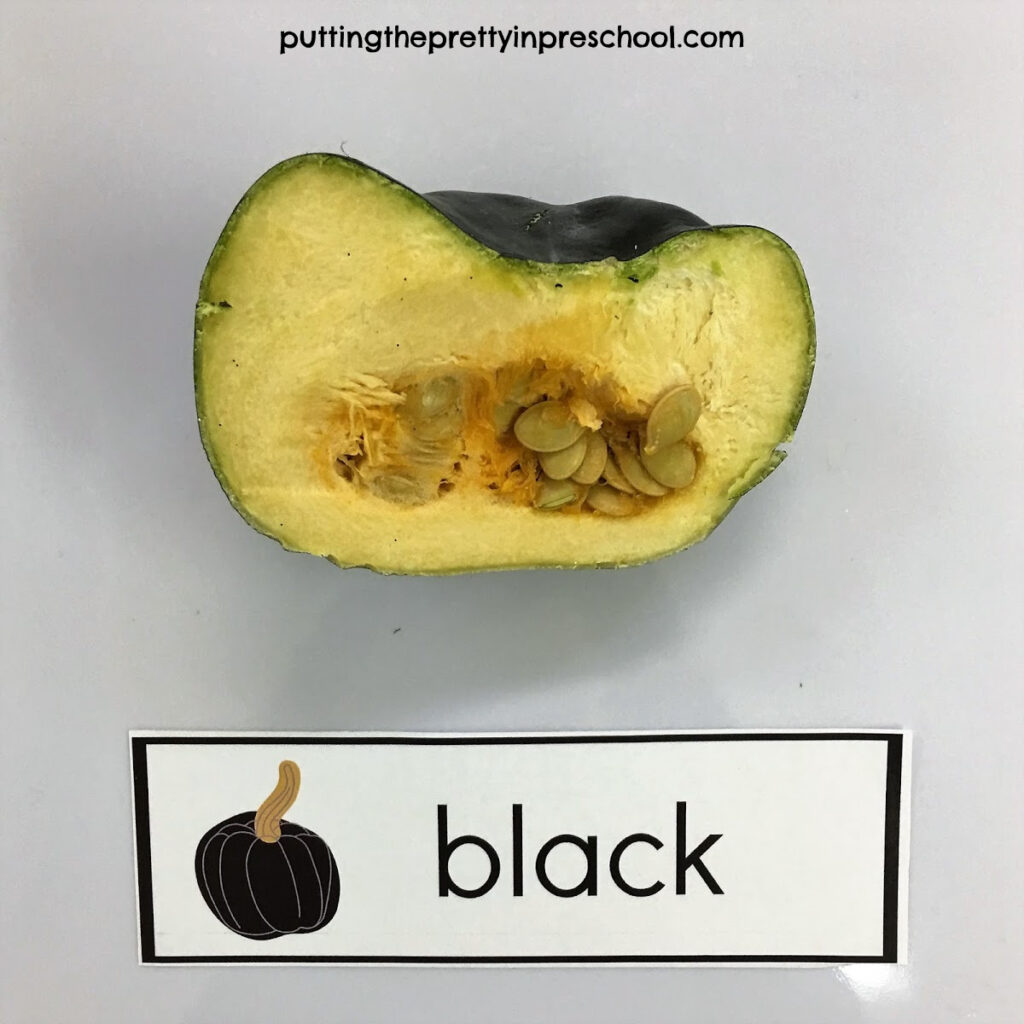 _______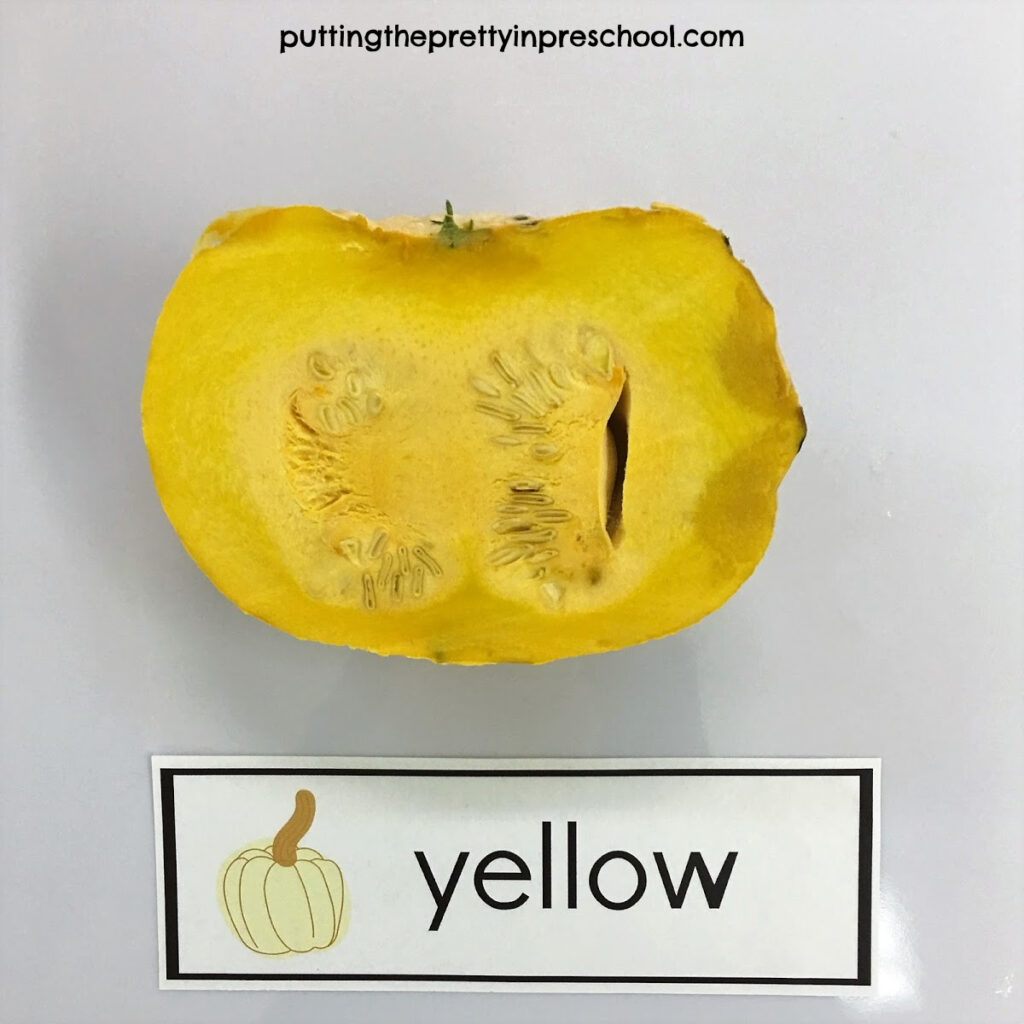 _______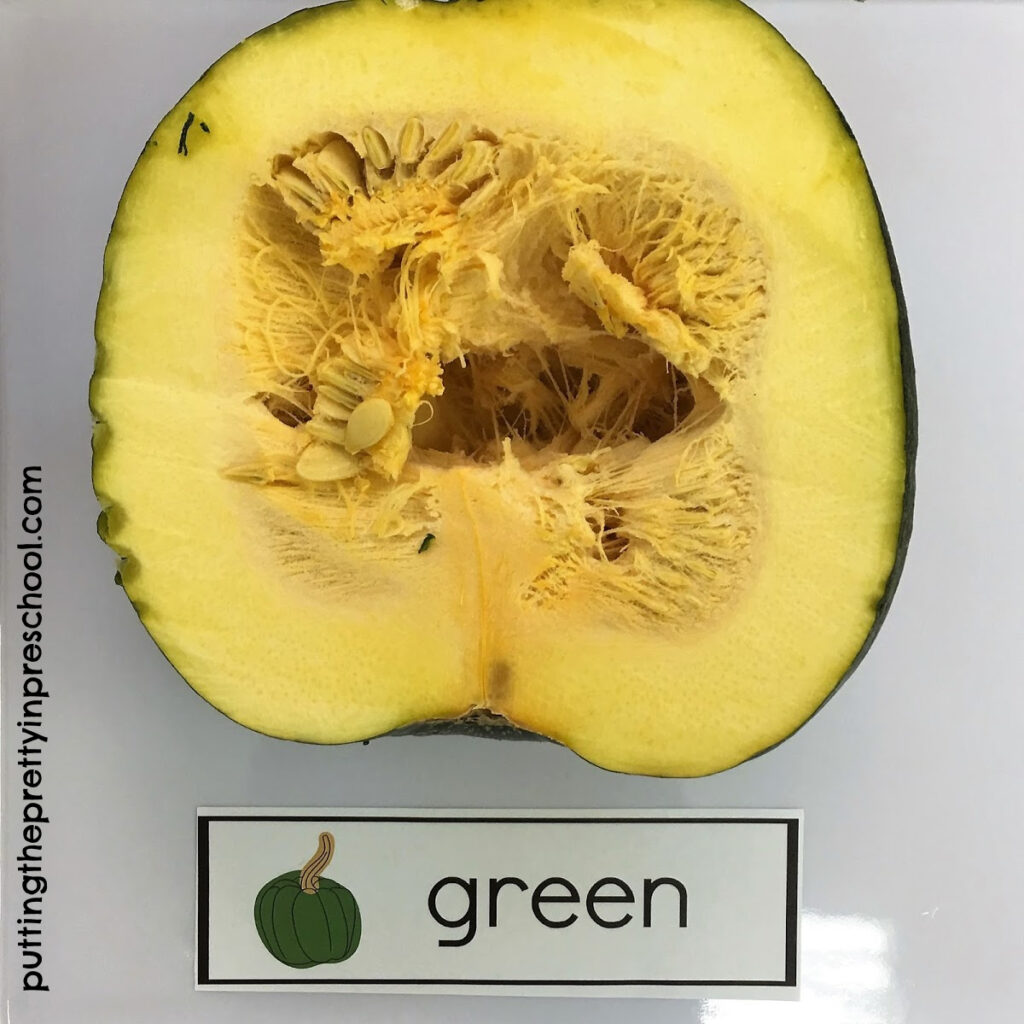 _______
Spider Web Crayon Rubbings
Have children do a spider web crayon rubbing on a uniquely colored paper pumpkin. A few spiders hanging around add excitement to the activity.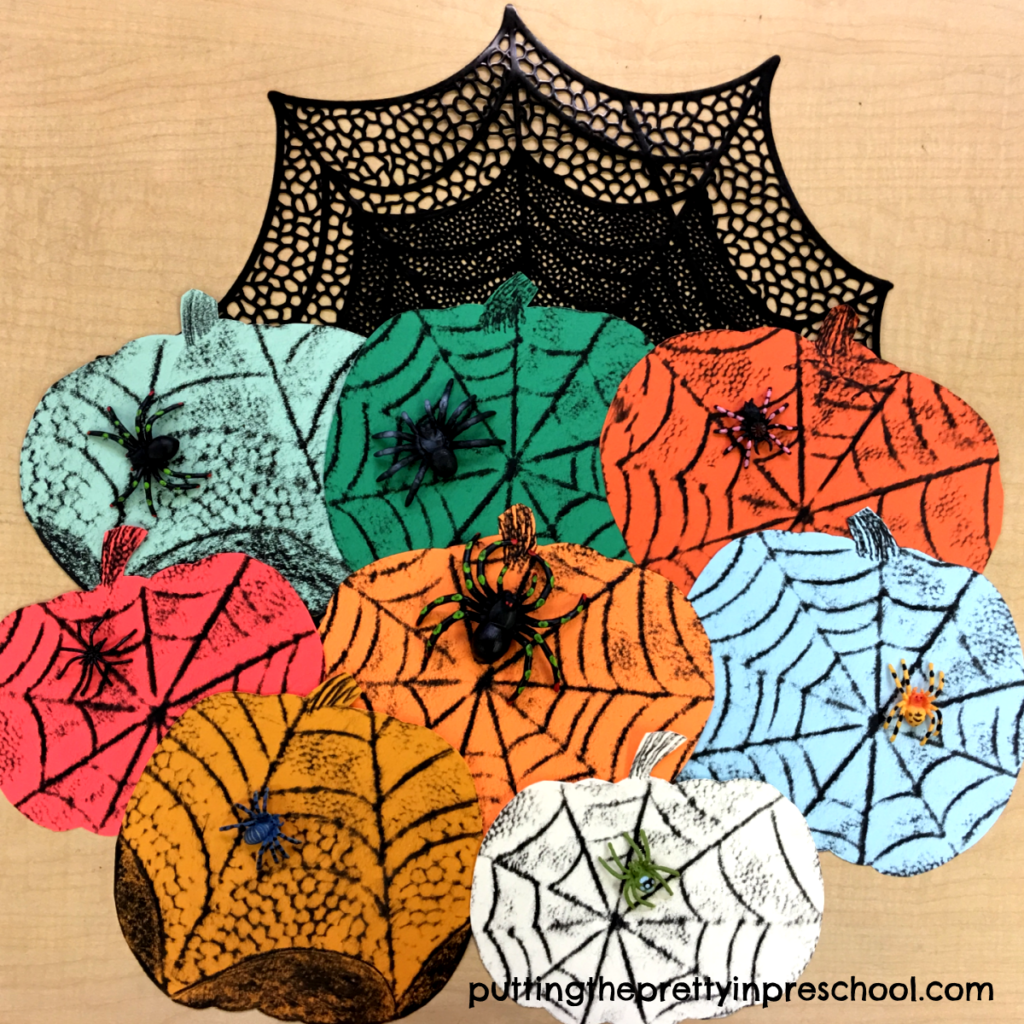 _______
Pumpkin Painting
Offer tempera paint for little ones to slather on a small pumpkin. Have everyone generously sprinkle on gold glitter for a finishing touch. The decorated pumpkins make showy take-home art, perfect for displaying on front steps or a porch.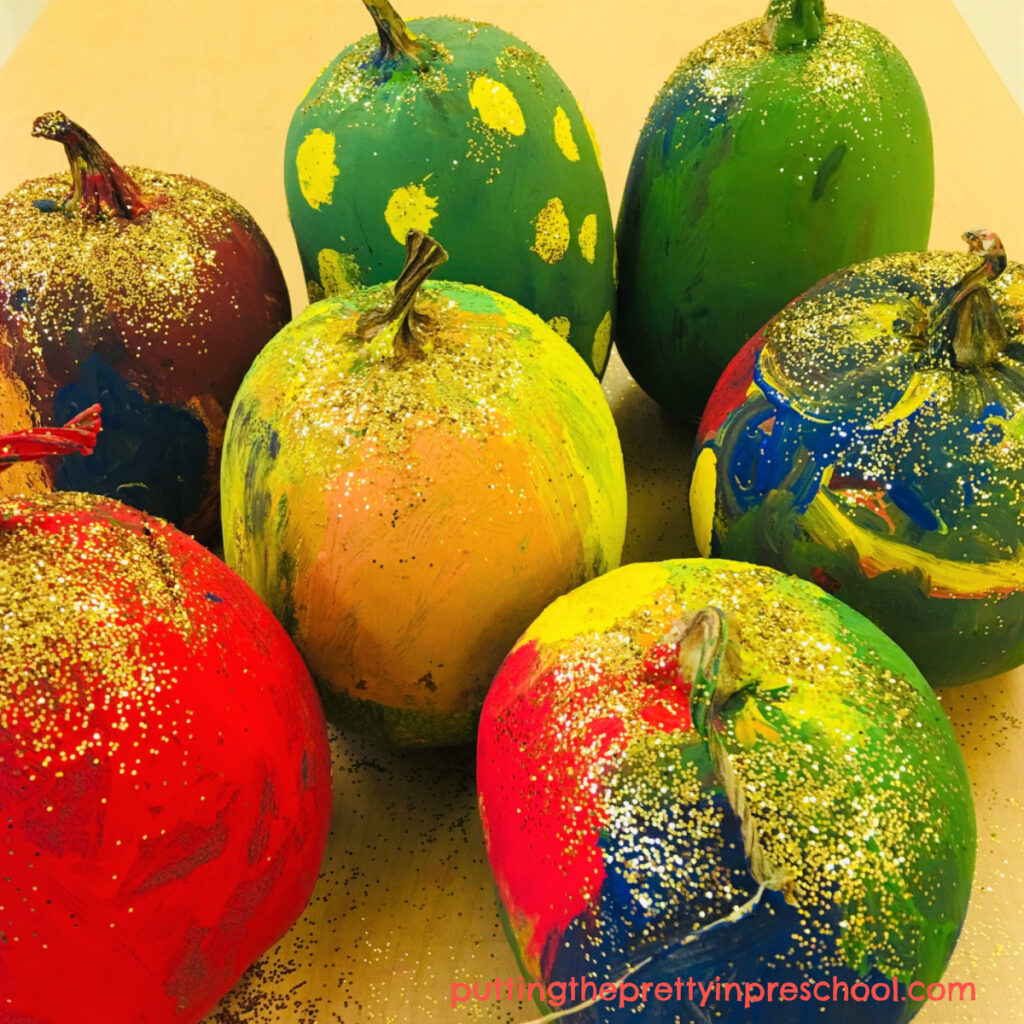 _______
10 Fast Pumpkin Facts
Pumpkins are native to Mexico but have been embraced all over the world.
Pumpkin harvest season peaks in October.
Pumpkins come in various shades of orange, but can also be white, black, deep green, light green, yellow, blue, soft pink, cream, striped, or speckled.
Uniquely colored pumpkins have different purposes. White pumpkins are perfect for art projects.
Cinderella, Blue Doll, Baby Bear, Crystal Star, and Midnight Black are some of many creative pumpkin names.
Some pumpkins are smooth. Others feel rough and may have warts.
The world's heaviest pumpkin weighed 2323 pounds.
Water makes up 90% of pumpkins.
Pumpkins are treated as a vegetable in many recipes but are actually a fruit.
Pumpkins are a source of vitamin A, C, and E, and zinc, folate, potassium, and fiber. They contain antioxidants.
_______
Pumpkin Vocabulary List
Download a list of pumpkin vocabulary words to use with your early learners.
_______
To get more ideas for pumpkin color activities, view a slideshow from Better Homes And Gardens entitled: Types Of Pumpkins.
_______
_______
You may also like: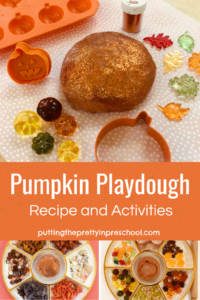 _______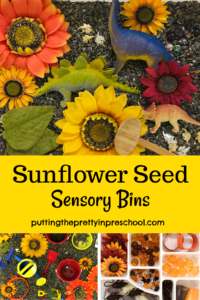 _______
Don't forget to share this post on Pinterest or your favorite social media channel. Sharing is caring!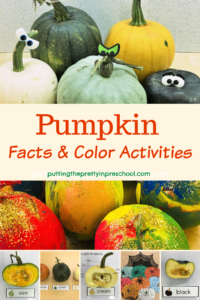 _______
© Annette Kaminsky November 23, 2020
_______
Follow me on social media for more ideas: