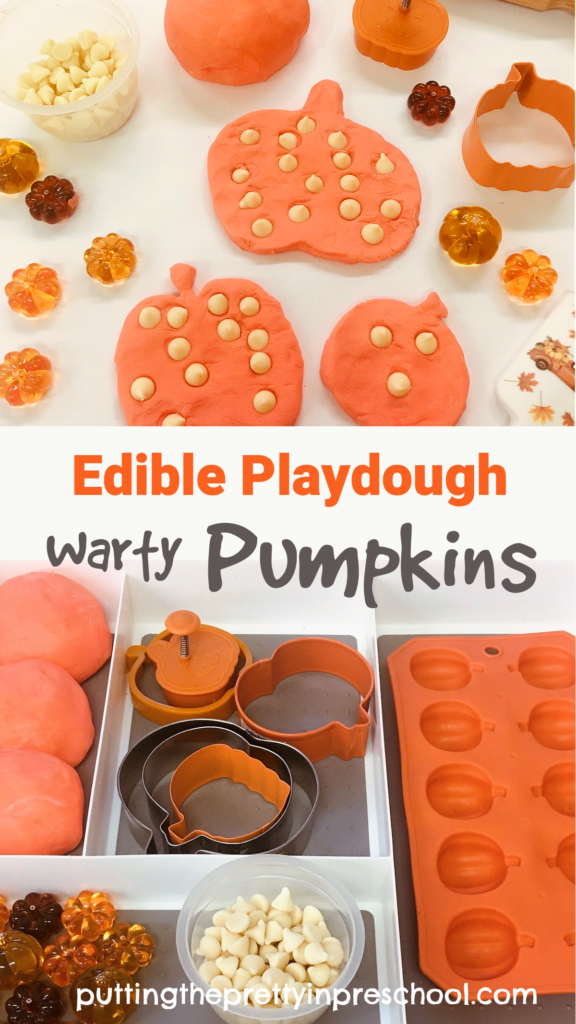 _______
These easy to create edible playdough pumpkins depict the lumpy, bumpy, warty pumpkins that add contrast and edginess in fall decorating projects.
Warty pumpkins can be caused by any of the following:
a mosaic virus
growing conditions that are too cold and wet
insects feeding on young pumpkins
The result is warts that appear to be under the shell.
But some pumpkin varieties are grown especially for their bumpy look. They are genetically engineered and have been cross-pollinated many times. In these pumpkins, the ornamental bumps appear on top of the surface.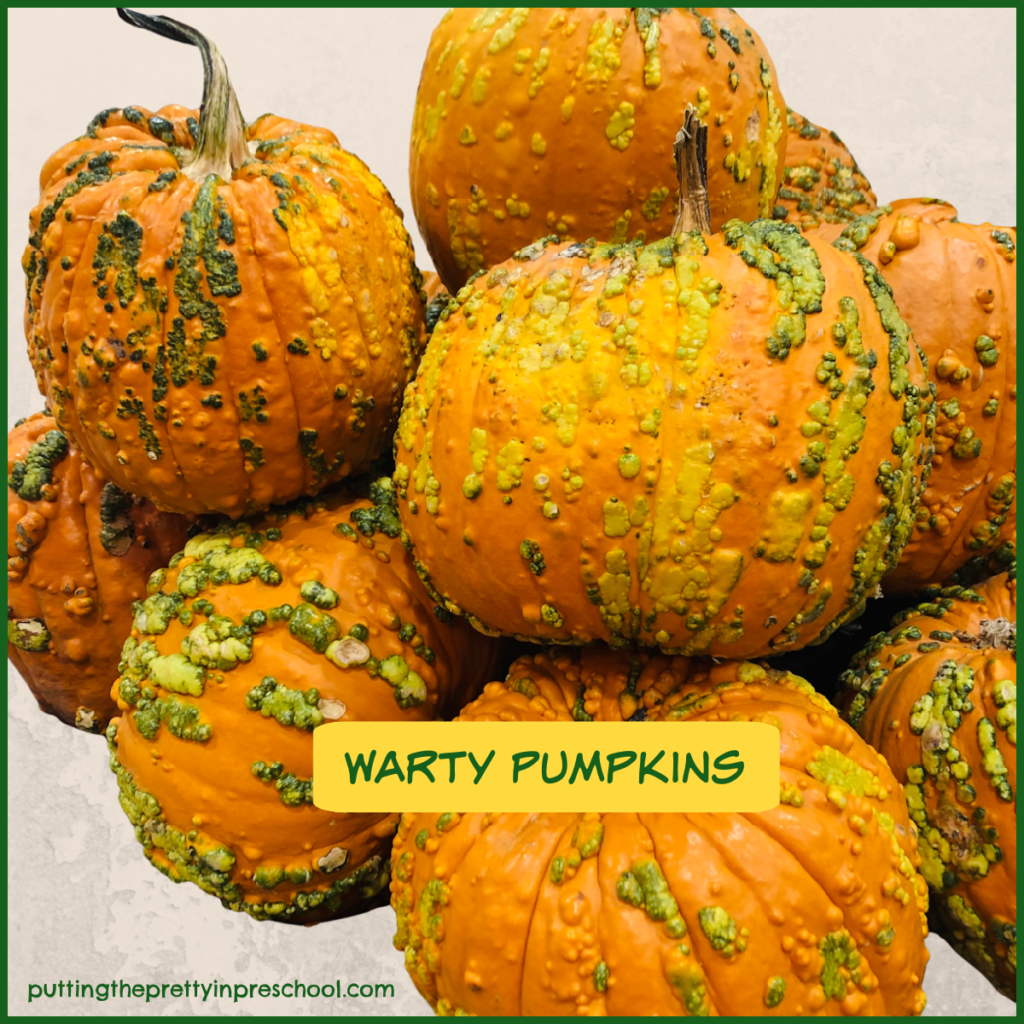 _______
Peach Edible Playdough Recipe
This easy-to-make, no-cook playdough recipe is perfect for fashioning these trending pumpkins. I previously featured it (minus the orange color) in a chocolate chip sea star sculpting activity.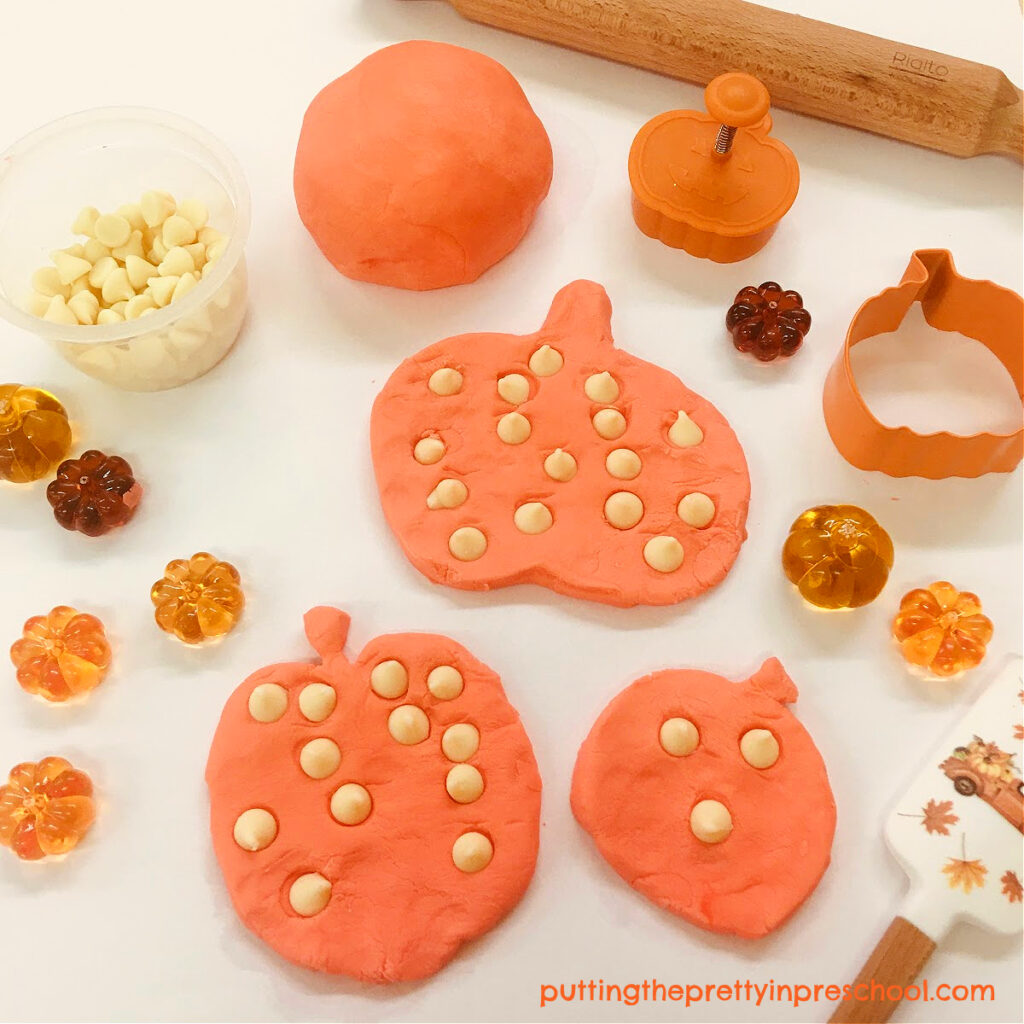 _______
Ingredients To Collect:
1 cup store-bought vanilla frosting
1/2 cup cornstarch
1/4 cup icing sugar
¼ teaspoon peach icing color
Mix and knead the frosting, cornstarch, and icing sugar in a bowl. Then knead in the food coloring until it is completely blended. If the playdough is a little sticky, knead in a bit more cornstarch. If the dough is dry, add a spoon or two of frosting. You can also increase the amount of icing color for a darker peach shade.
_______
Making The Edible Playdough Pumpkins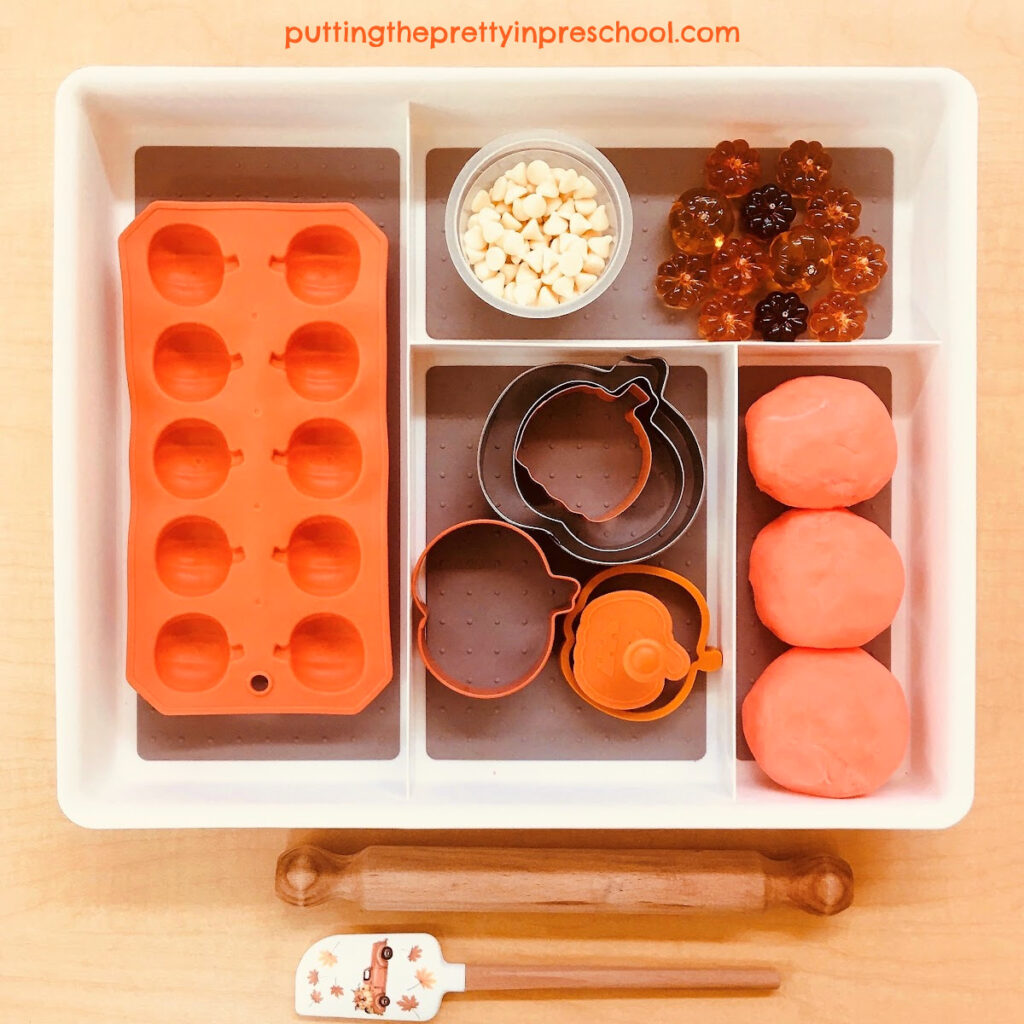 _______
Set out white chocolate chips, playdough, and pumpkin cookie cutters on a tray. A pumpkin ice cube tray and gem pumpkins could be included for more play opportunities.
Give each little learner a rolling pin.
Invite your little charges to create lumpy, bumpy pumpkins with the soft, silky dough, adding the chocolate chips for ornamentation. You might want to wait till they are almost finished using the playdough before you let on that it is edible. It is super sweet!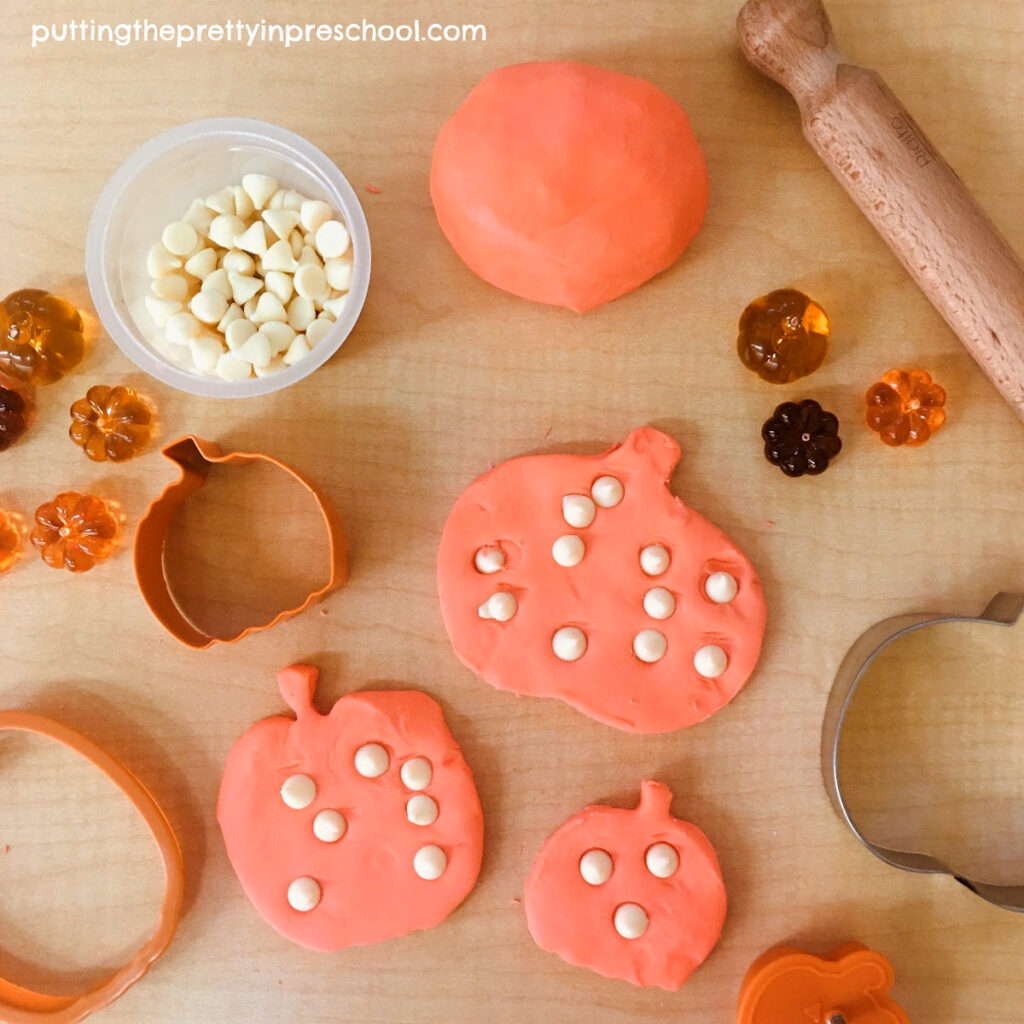 _______
Tip: Using peach icing color works super well for this recipe, as the color comes out nice and bright.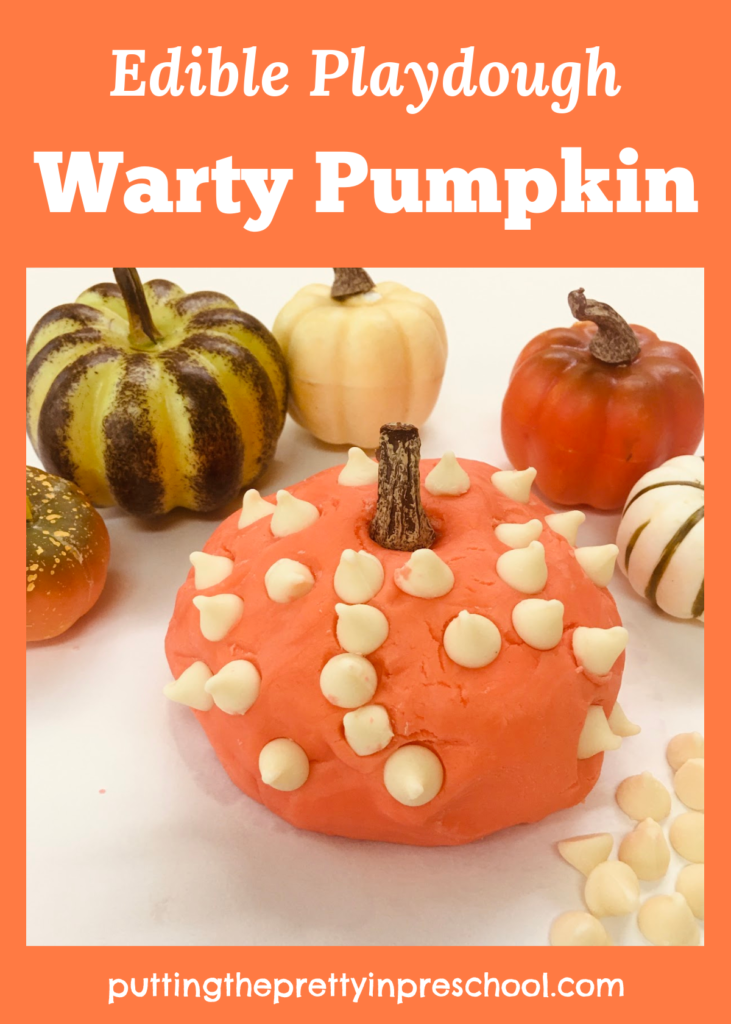 _______
For more food coloring tips, check out chefmaster.com.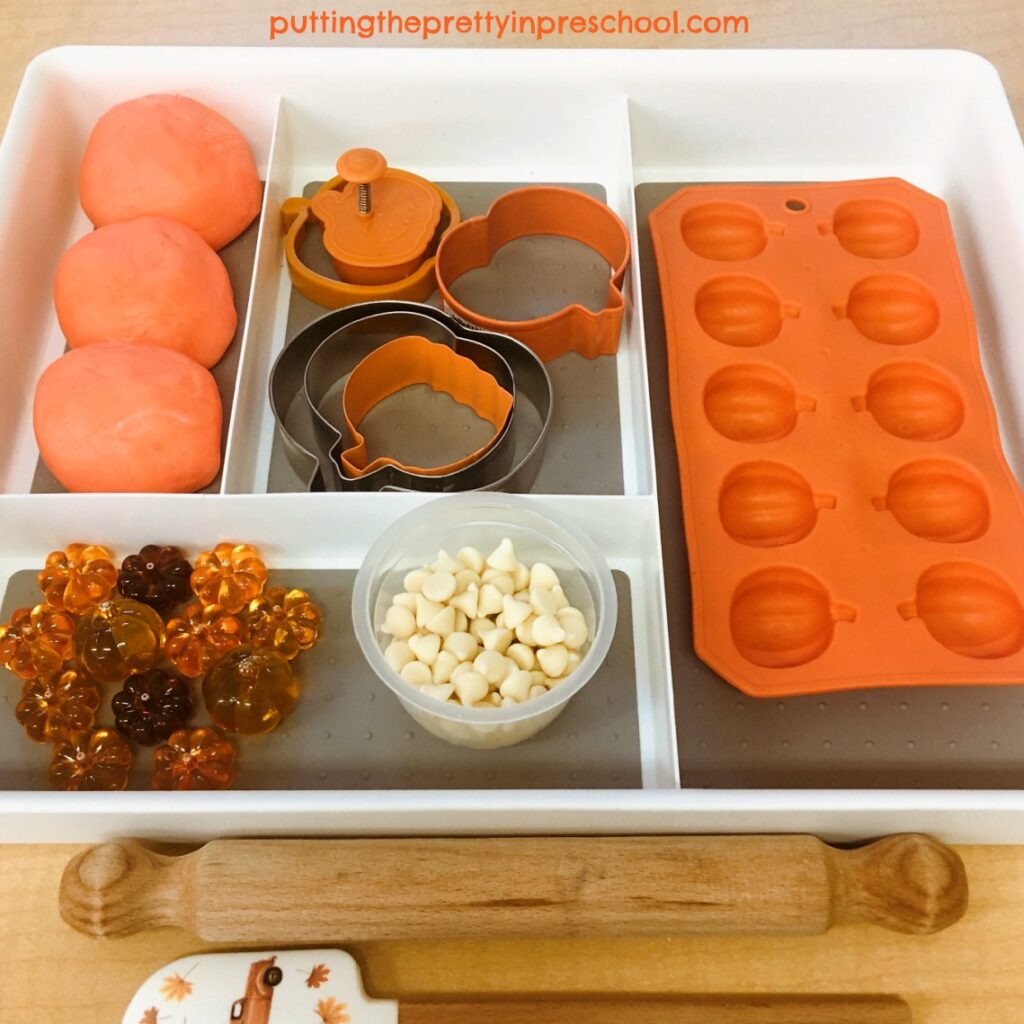 _______
If this post inspires you to consider adding warty pumpkins to your garden next spring, the appropriately named Gargoyle, Knucklehead, and Goosebumps are some popular varieties to grow.
_______
Related: Pumpkin Playdough Activities
_______
You may also like: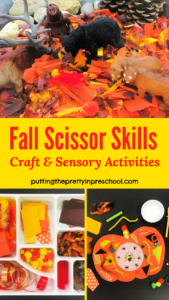 _______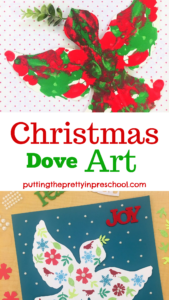 _______
Don't forget to share this post on Pinterest or your favorite social media channel. Sharing is caring!
_______
© Annette Kaminsky November 21, 2021
________
Follow me on social media for more ideas: