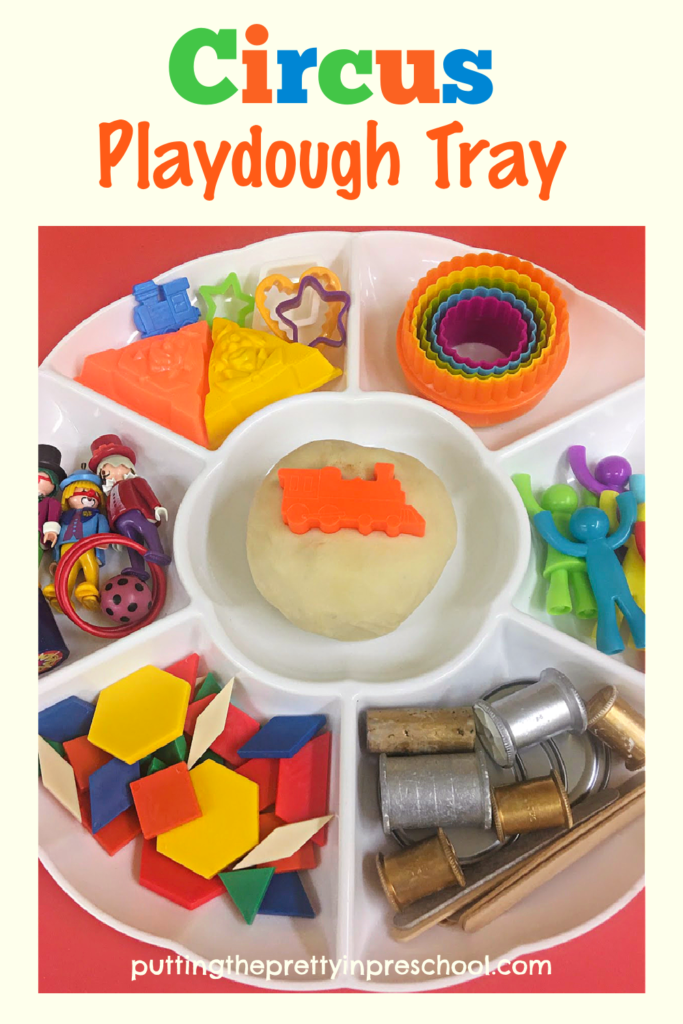 _______
Let the circus come to town with this colorful circus playdough tray. It includes a variety of bright and shiny loose parts that will spark the imagination of your little learners.
_______
Follow me on Pinterest for more early learning ideas.
_______
Supplies To Collect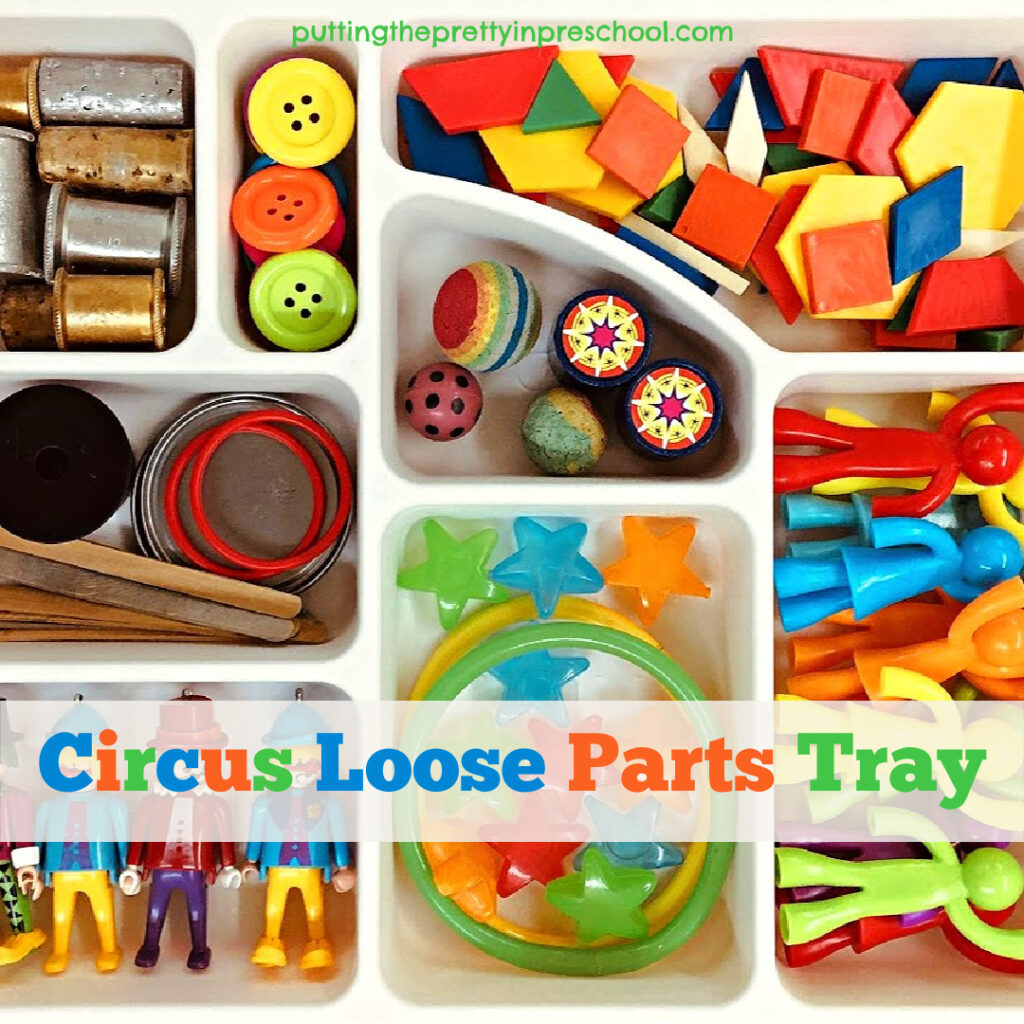 _______
The following supplies work well in this circus-themed playdough tray:
round nesting cookie cutter set
train engine, star, and heart cookie cutters
bottle corks
popsicle sticks
thread spools
juice lids
geometric shape pattern blocks
large buttons
reusable ice cube stars
rings
rubber balls
clown figurines and accessories
people figurine stackers
metallic gold and silver spray paint
compartment serving tray
_______
The Circus Playdough Invitation To Play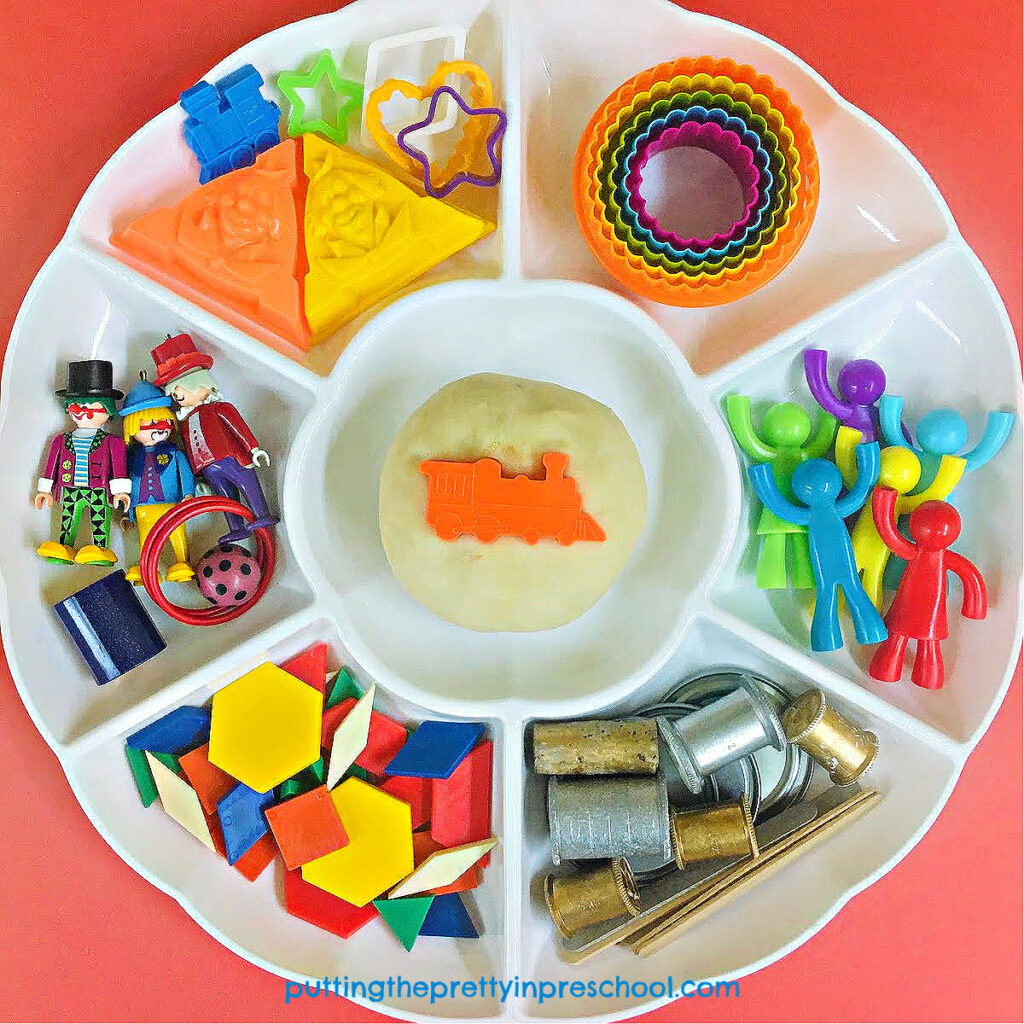 _______
Before offering this inviting playdough tray, read a storybook about circus performers. One of my favorite picture books on this topic is "Circus" by Lois Ehlert.
Next, spray recyclable supplies such as bottle corks, popsicle sticks, and thread spools with metallic gold and silver paint and let them dry. These make great props for circus performer figurines.
Afterward, set all of the supplies in the compartments of a serving tray.
Then pick a playdough to use. I feature my favorite basic playdough recipe, which is soft, pliable, and stores well.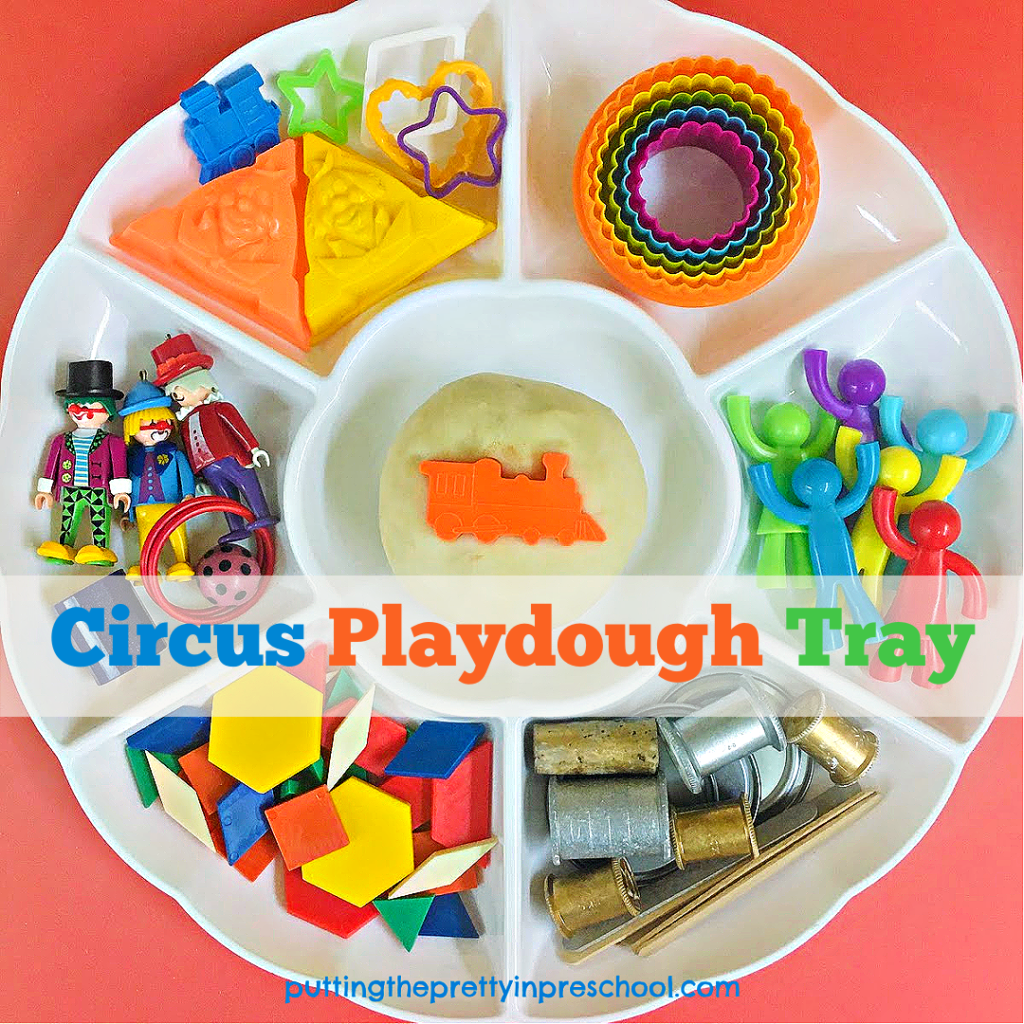 _______
Playdough Recipe
My go-to basic playdough recipe (featured in this post) has the following ingredients:
2 cups flour
1 cup salt
4 teaspoons cream of tartar
2 cups water
3 tablespoons oil
_______
Add the first three ingredients to a sturdy pot and mix them together.
Stir two tablespoons of oil into two cups of water.
Add the water and oil to the dry ingredients and combine.
Heat on the stove on medium heat.
Stirring frequently, cook until the mixture is no longer glossy and the dough forms a ball.
Place the dough on a cutting board.
Knead when cool, adding one more tablespoon of oil.
Store the playdough in a sealed plastic bag.
_______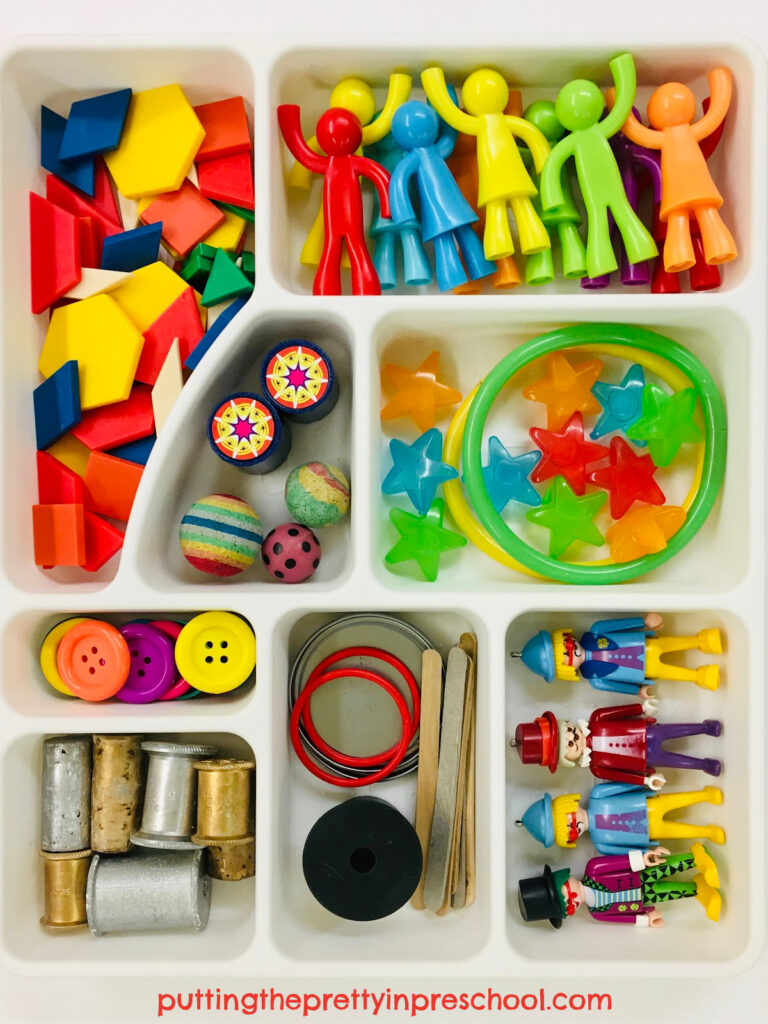 _______
Your little learners will be excited to explore this cheery circus playdough tray with plenty of loose parts to use.
_______
More Playdough Activities:
White Lilacs And Black Playdough
Orange-Scented Playdough Invitation
Valentine's Day Playdough Activities
St. Patrick's Day Playdough Tray
_______
[Read more…]

about Circus Playdough Tray