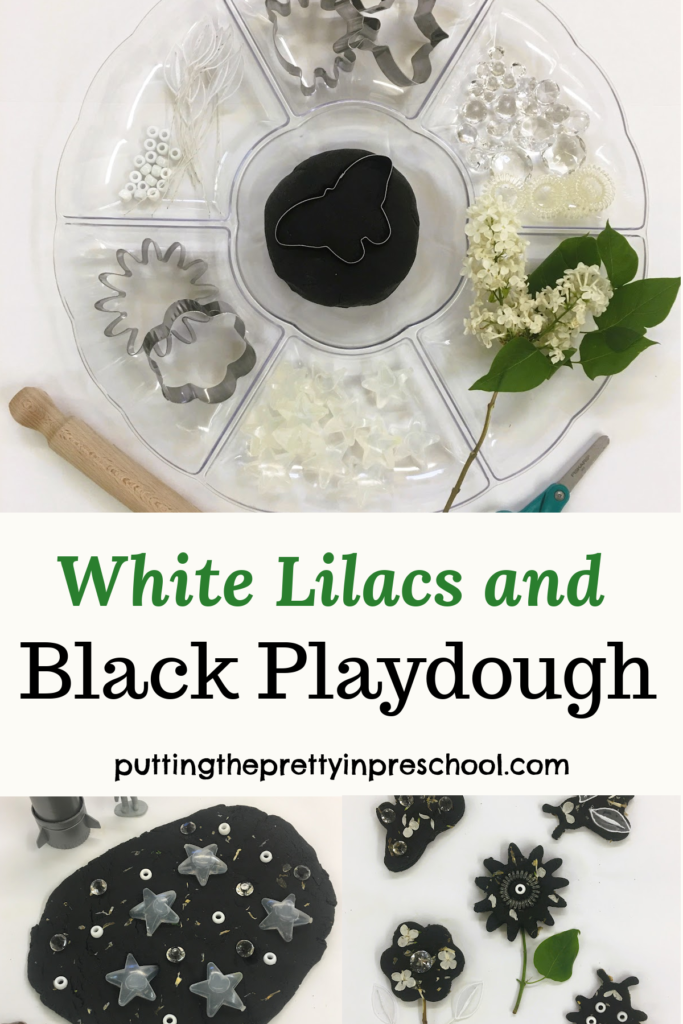 _______
When I first decided to make black playdough, it was for a space theme. And lilacs were going to be used in a sensory play tub. Some white lilacs did end up in a sensory tub along with a generous supply of purple ones, and I used black playdough for the space theme as planned. But I also discovered that white lilacs and black playdough make an interesting and unexpected combination.
Follow me on Pinterest for more early learning ideas.
For the black playdough in this post, I use a recipe featured in a blog post by Left Brain Craft Brain. It is easy to make, and produces super black playdough!
_______
White Lilacs And Black Playdough Tray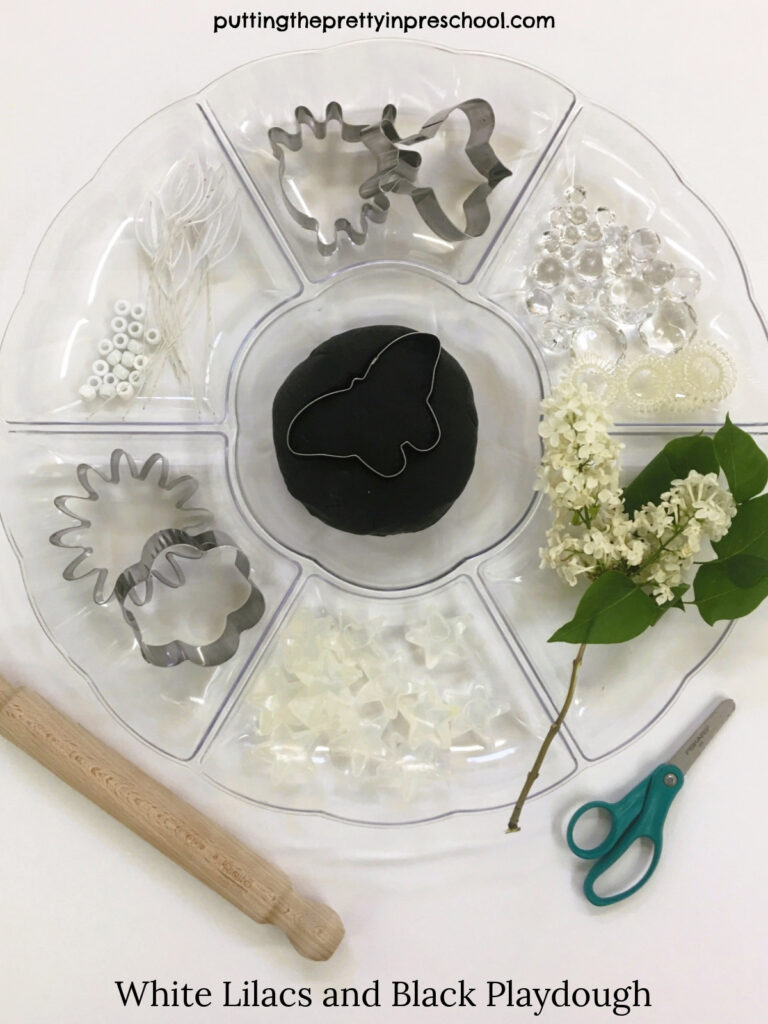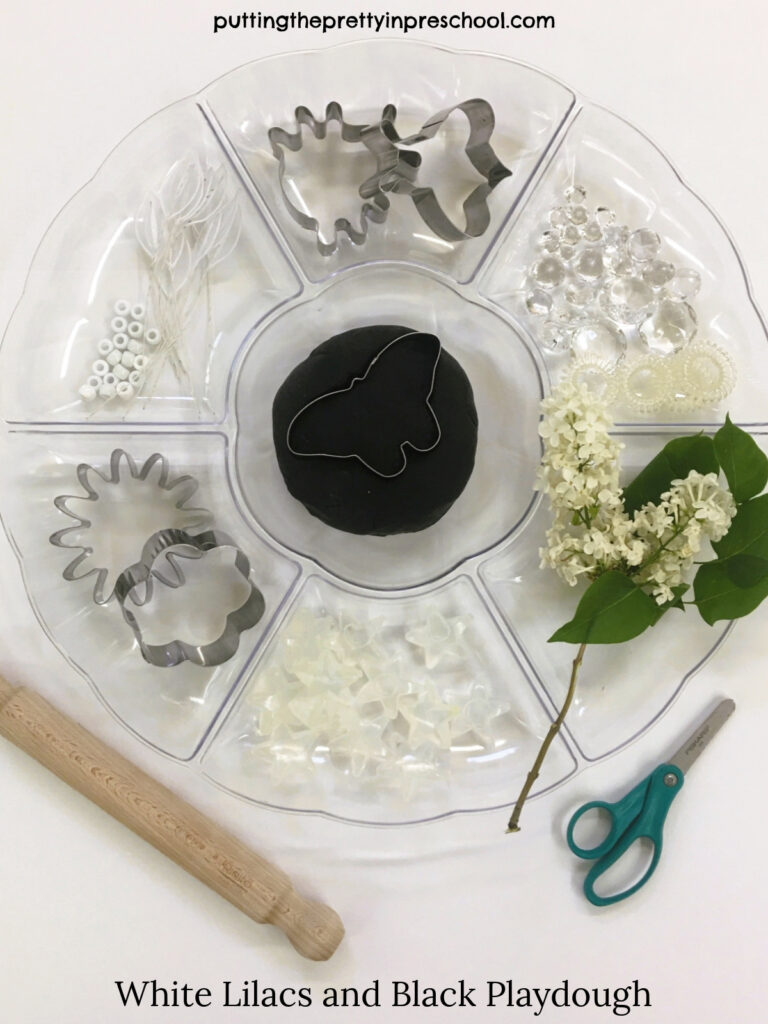 _______
The supplies gathered for this effortless playdough tray are:
white lilac sprigs
clear gems
transparent hair ties
reusable transparent star ice cubes
white pony beads
wired white leaves
flower, bug, and butterfly cookie cutters
scissors
rolling pin
Set out on a serving tray with compartments, the supplies make for an aromatic play invitation.
The lilac sprigs can be snipped and kneaded into the playdough.
Loose parts and tiny lilac petals are available to embellish playdough shapes.
The flower, insect, and butterfly cookie cutters are unexpected and result in striking creations.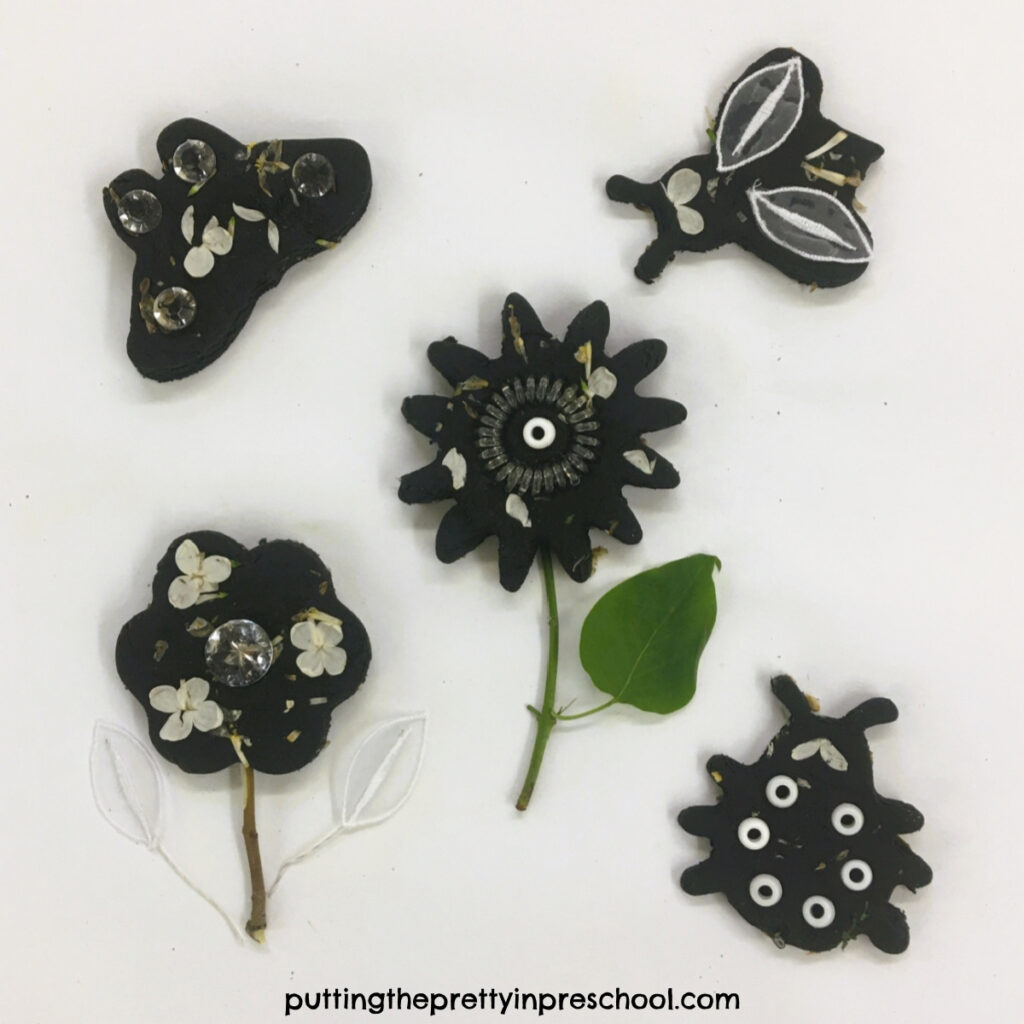 _______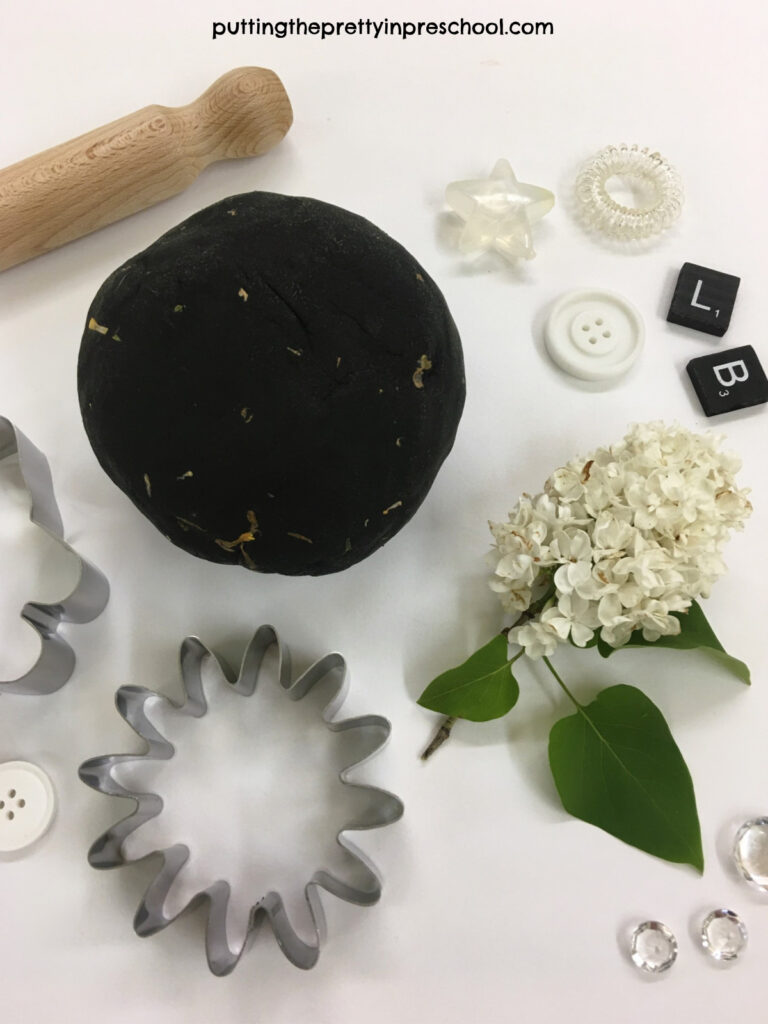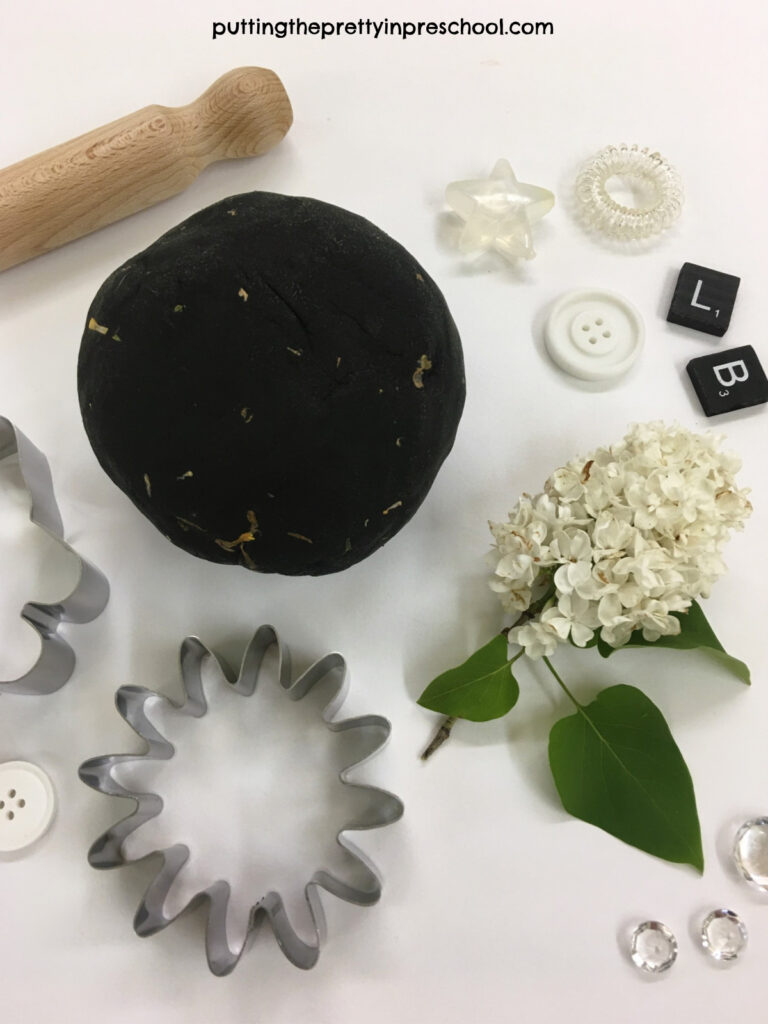 _______
Alternatively. the lilac and black playdough work wonderfully for a space theme. Star-shaped gems and reusable ice cubes, grey painted rocks, white pony beads, clear acrylic gems, and an astronaut and spaceship are included in the play invitation below.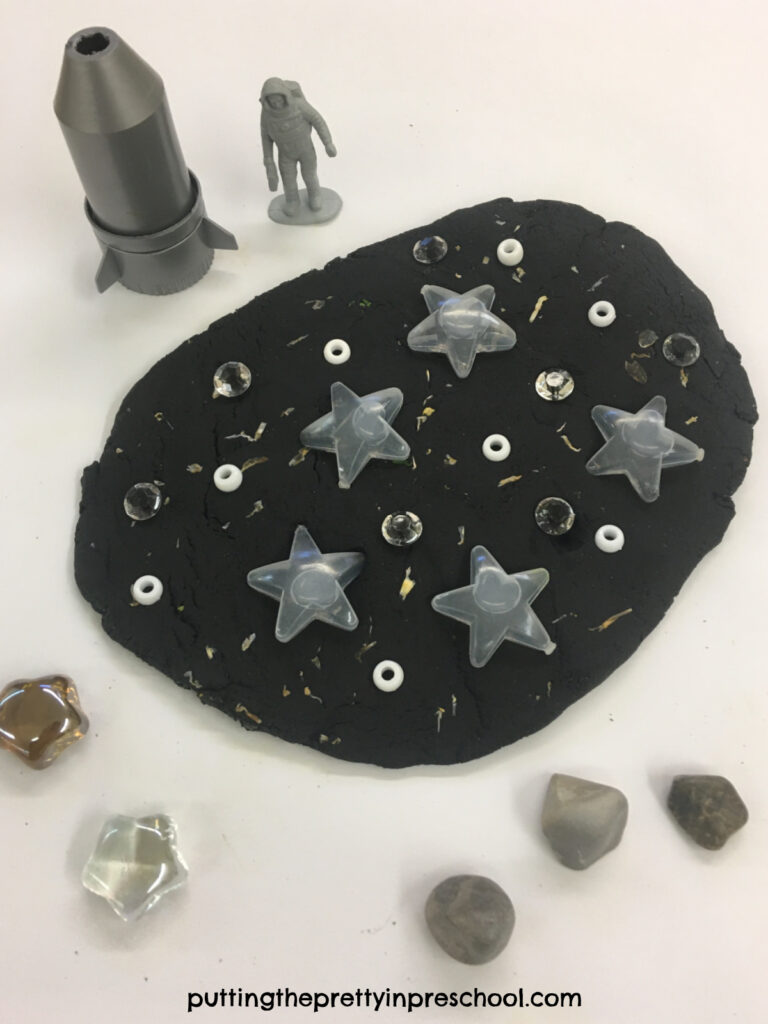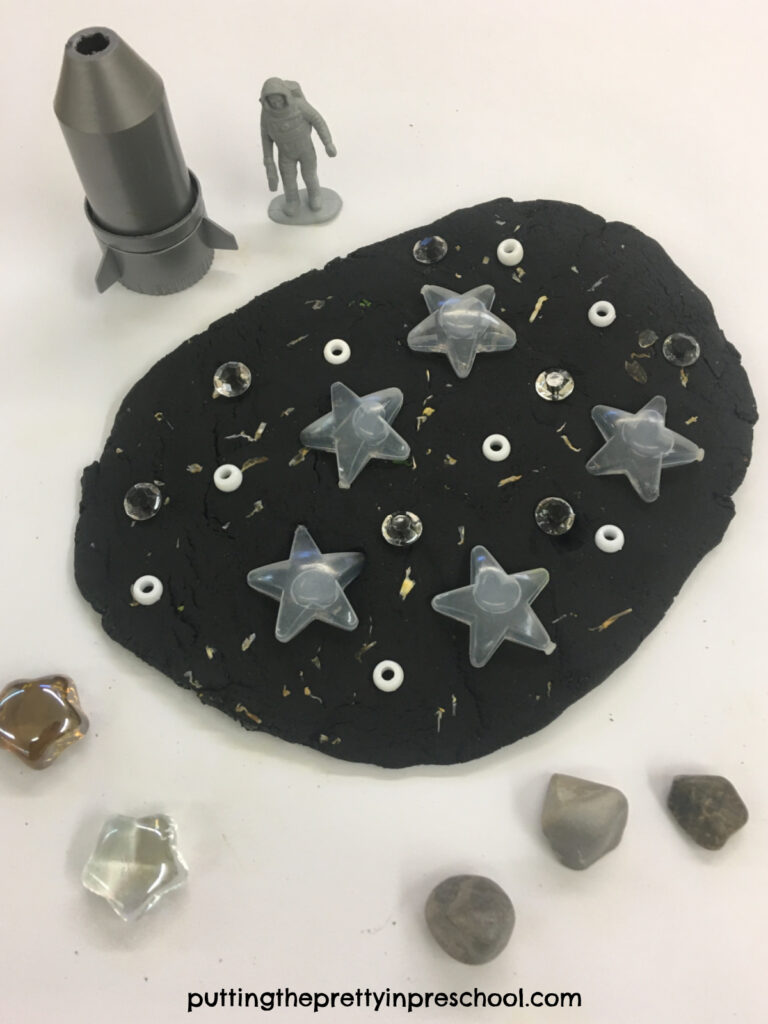 _______
Black And White Playdough Tray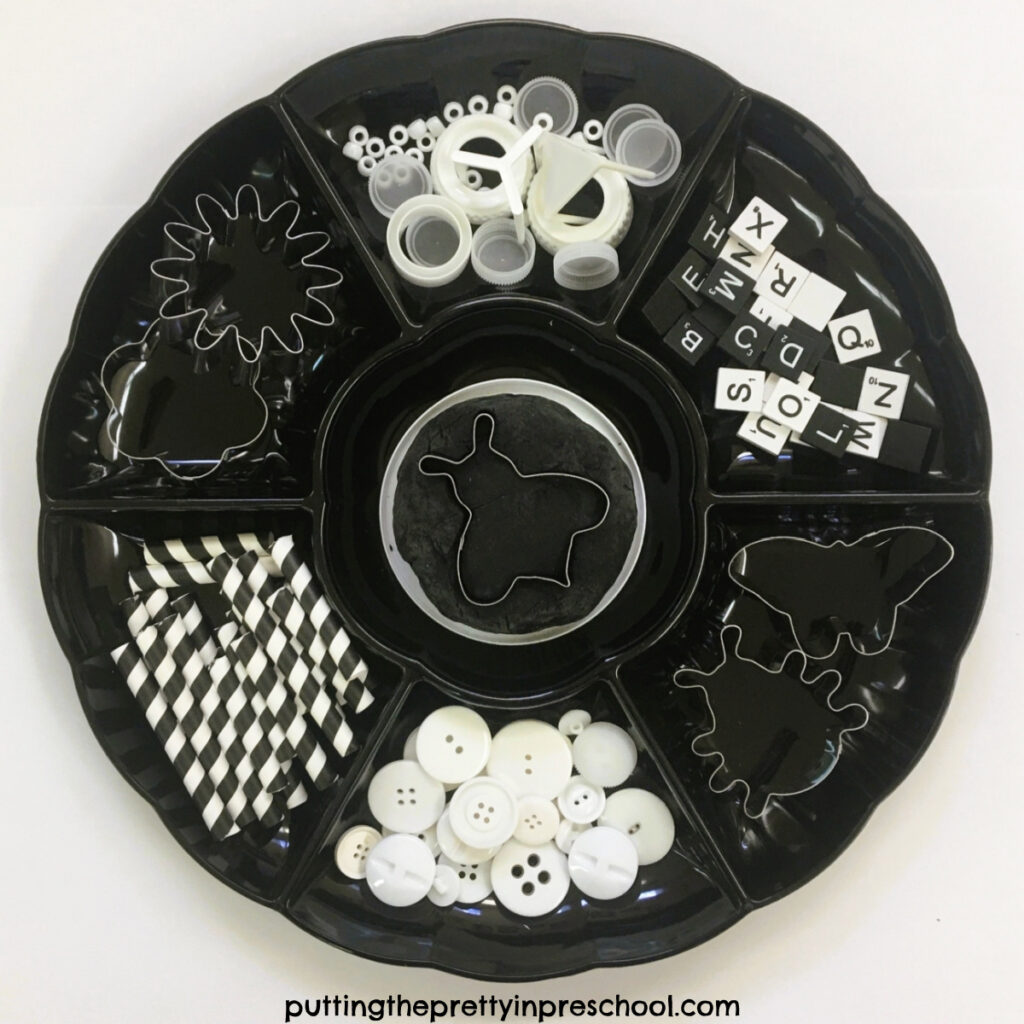 _______
If you decide to forgo using lilacs, black playdough works well on its own with white and transparent loose parts and cookie cutters. Gathered for the tray above are:
striped black and white straws
white buttons
black and white game pieces
bottle caps
baby bottle lids
white beads
pizza lid box stands
flower, butterfly, and bug cookie cutters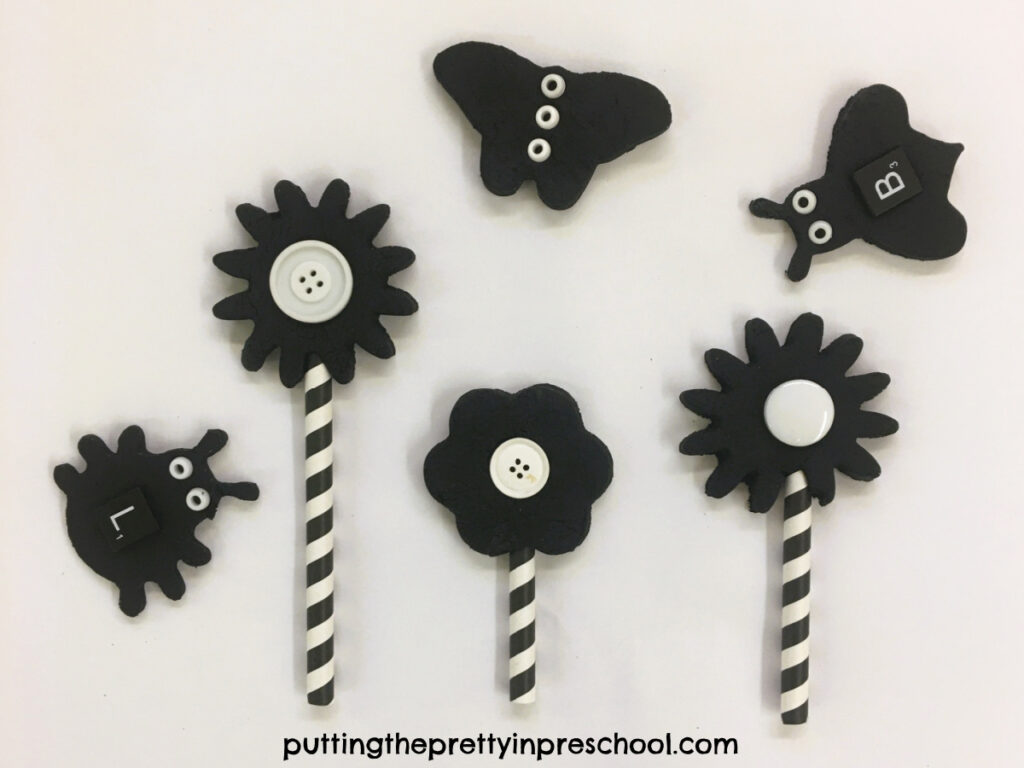 _______
Spider, bat, and skeleton loose parts are also a good fit for this playdough.
_______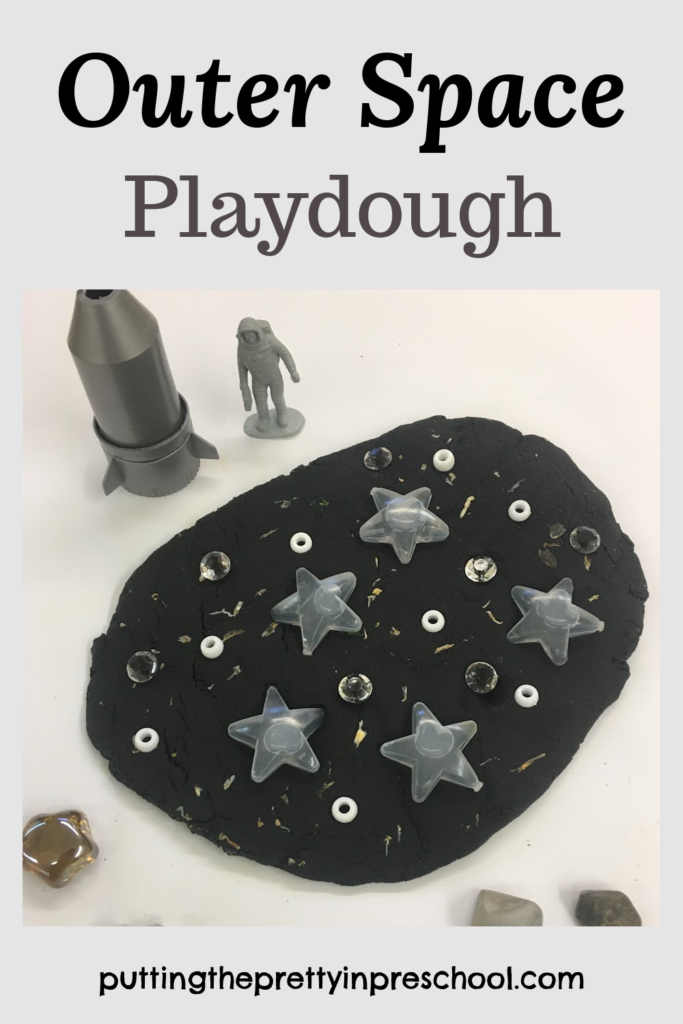 _______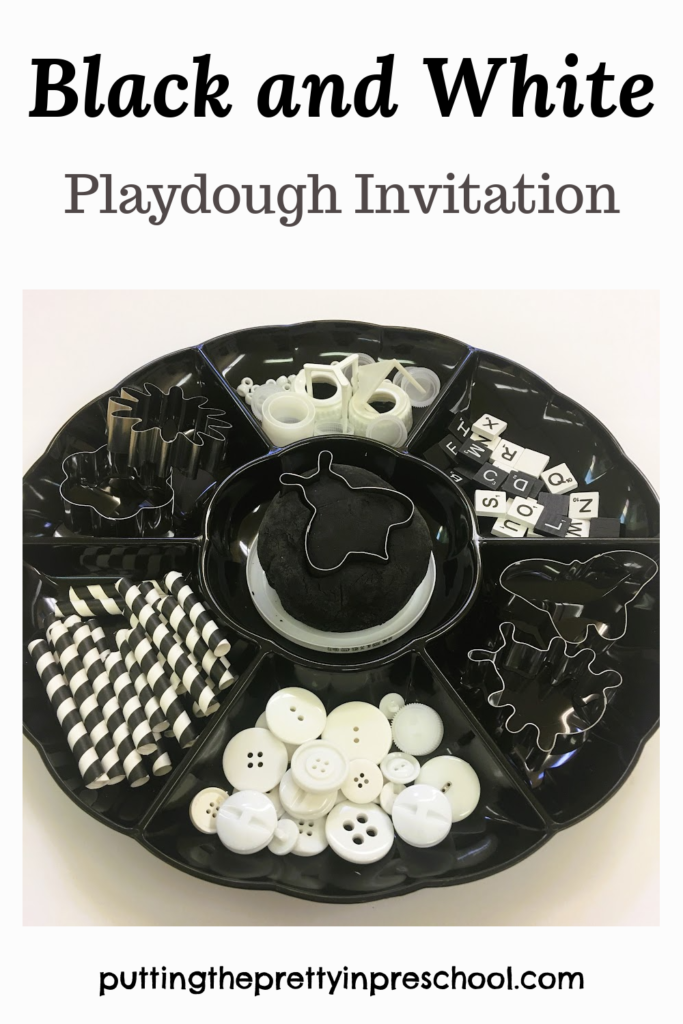 _______
_______
You may also like: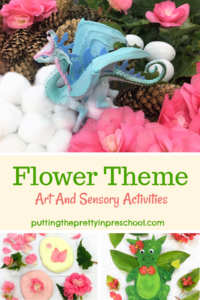 _______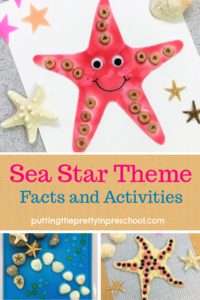 _______
Don't forget to share this post on Pinterest or your favorite social media channel. Sharing is caring!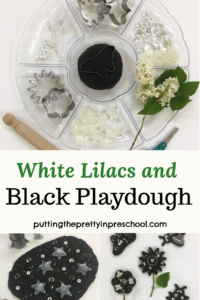 ______
© Annette Kaminsky June 11, 2022
_______
Follow me on social media for more ideas: