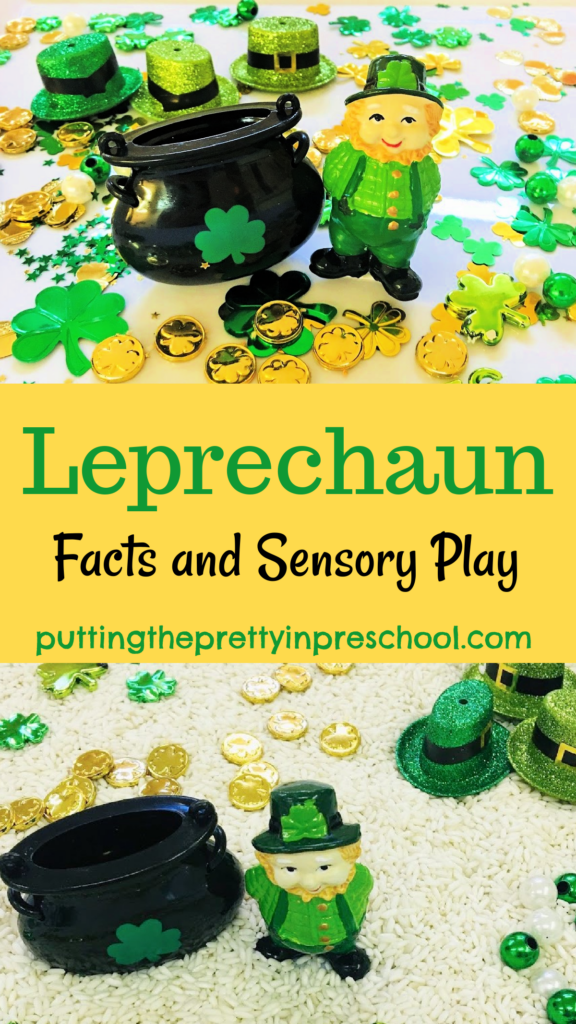 ---
Leprechauns, shamrocks, pots of gold and the color green are all associated with St. Patrick's Day. And they make for super fun sensory play…especially the leprechauns! Here are two inexpensive, easy to put together leprechaun sensory play activities.
---
Follow me on Pinterest for more ideas.
---
Leprechaun Facts
Leprechauns are tiny, mischievous, gold loving characters in Irish folklore.
Shoemaking is how leprechauns spend most of their time.
These entertaining, energetic, miniature men love to participate in dance parties and expertly play the tin whistle, fiddle, Bodhran, and Irish harp.
Underground caves or hollow tree trunks in rural Ireland is where these solitary characters are said to live.
Leprechauns love to collect gold and store it in pots in the remote countryside (or at the end of the rainbow.)
The speedy tricksters can vanish quickly, so are difficult to capture.
But if a leprechaun is caught, he must grant three wishes.
Leprechauns are known all over the world.
---
Related: St. Patrick's Day Treasure Blocks
---
Leprechaun Sensory Play
Here's two easy to set up leprechaun sensory trays:
Leprechaun Rice Tray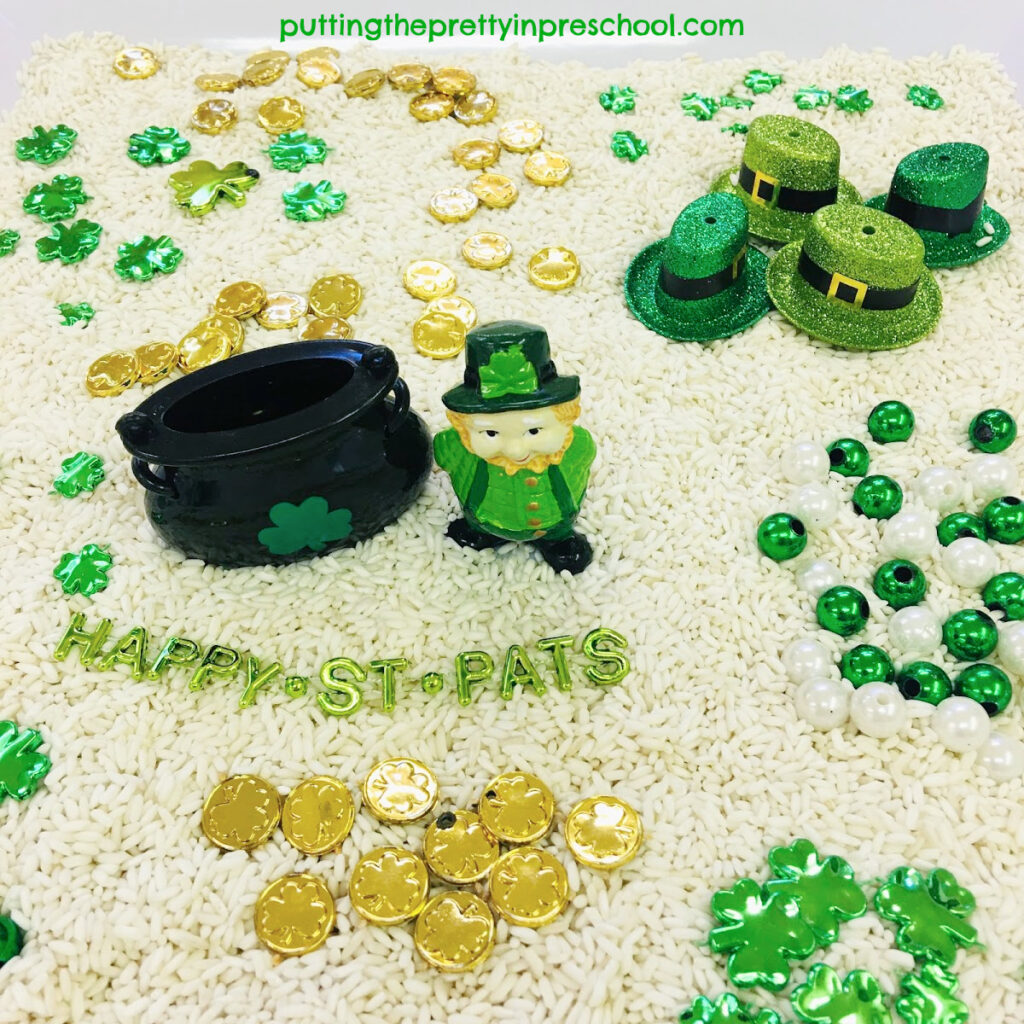 ---
Glutinous rice is the base for this tray. I love it because it is super white, and showcases the loose parts. Included are:
leprechaun figurine
money pot
tiny gold coins
white, green, and gold beads (because leprechauns like all kinds of treasure)
glittery, green hats (to collect any coins or gems that don't fit into the pot)
shamrocks
St. Patrick's Day greeting
The leprechaun is a repurposed plant poke topper. The other loose parts are snipped from inexpensive St. Patrick's Day necklaces.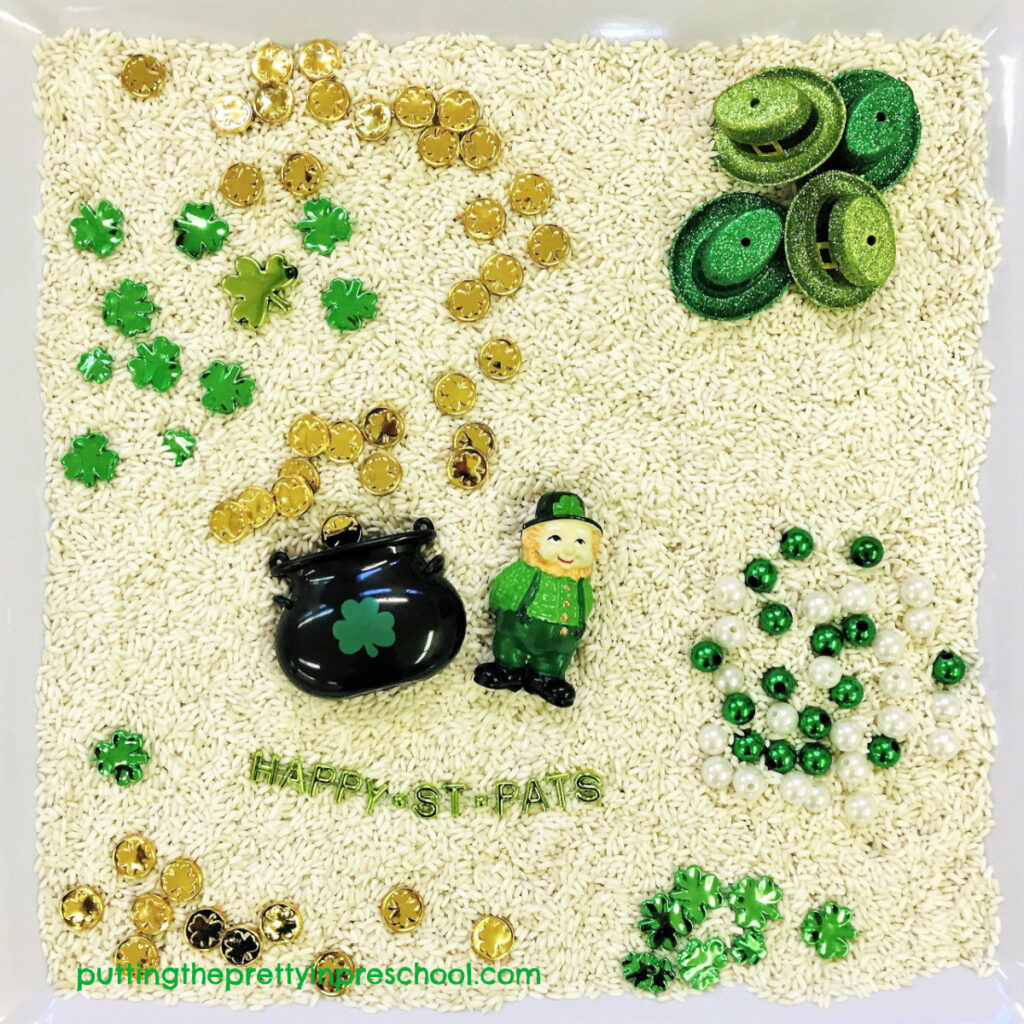 ---
Shamrock Confetti Tray
Instead of rice, generously sprinkled shamrock confetti with metallic gold pots added in is the base. The tray also includes a leprechaun, money pot, gold coins, beads, hats, and shamrocks.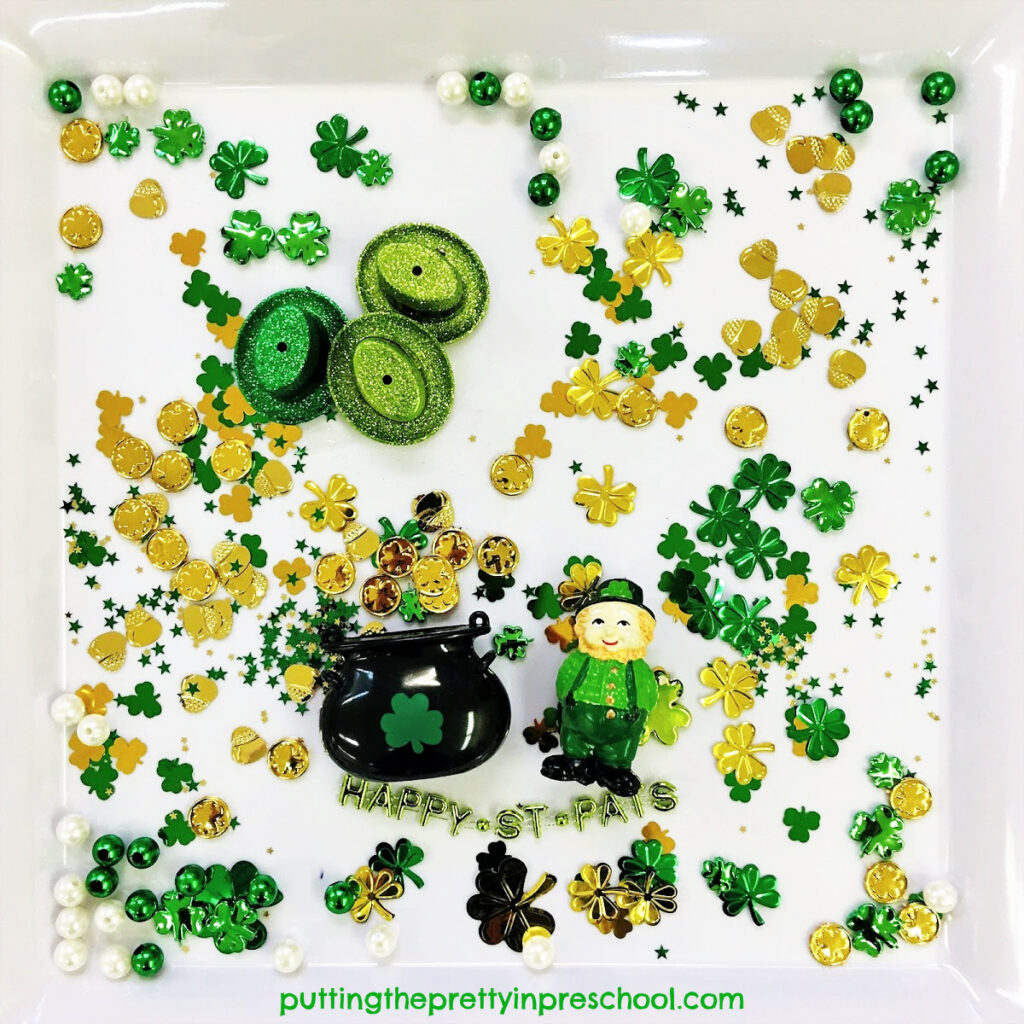 ---
[Read more…]

about Leprechaun Sensory Play