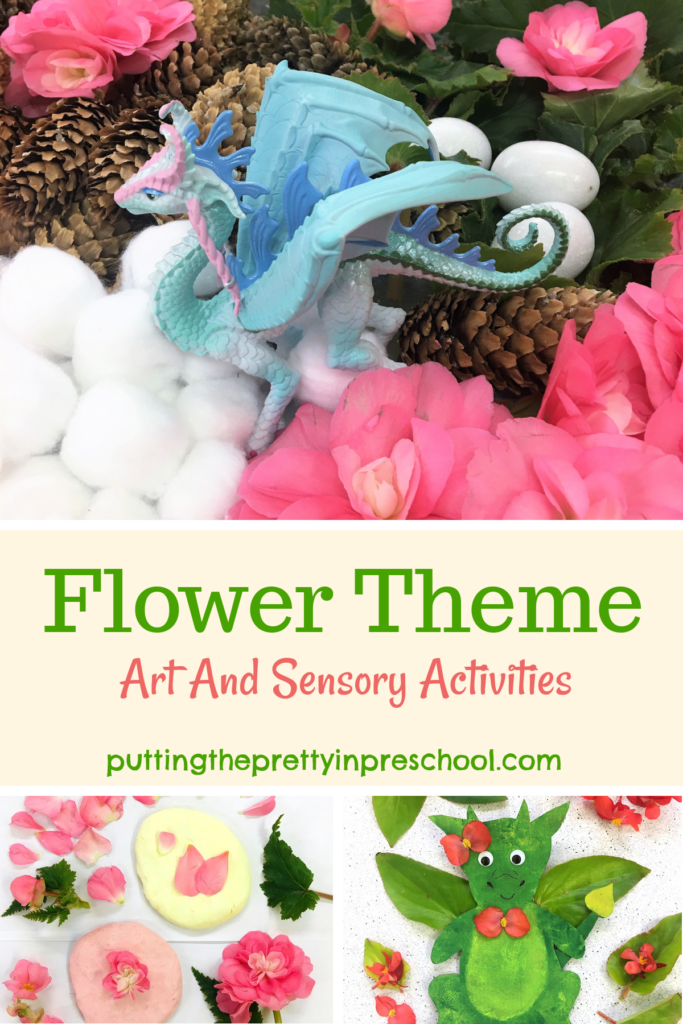 _______
Last spring I picked up two voluminous begonia plants that had large wing-shaped leaves. One plant was called "dragon wing begonia," and the other was a double pink-flowered variety with similar wing-like leaves. The vigorous plants inspired dragon and flower theme activities for early learners, and angel and unicorn play.
_______
Nonstop Pink Begonia Flower Activities
_______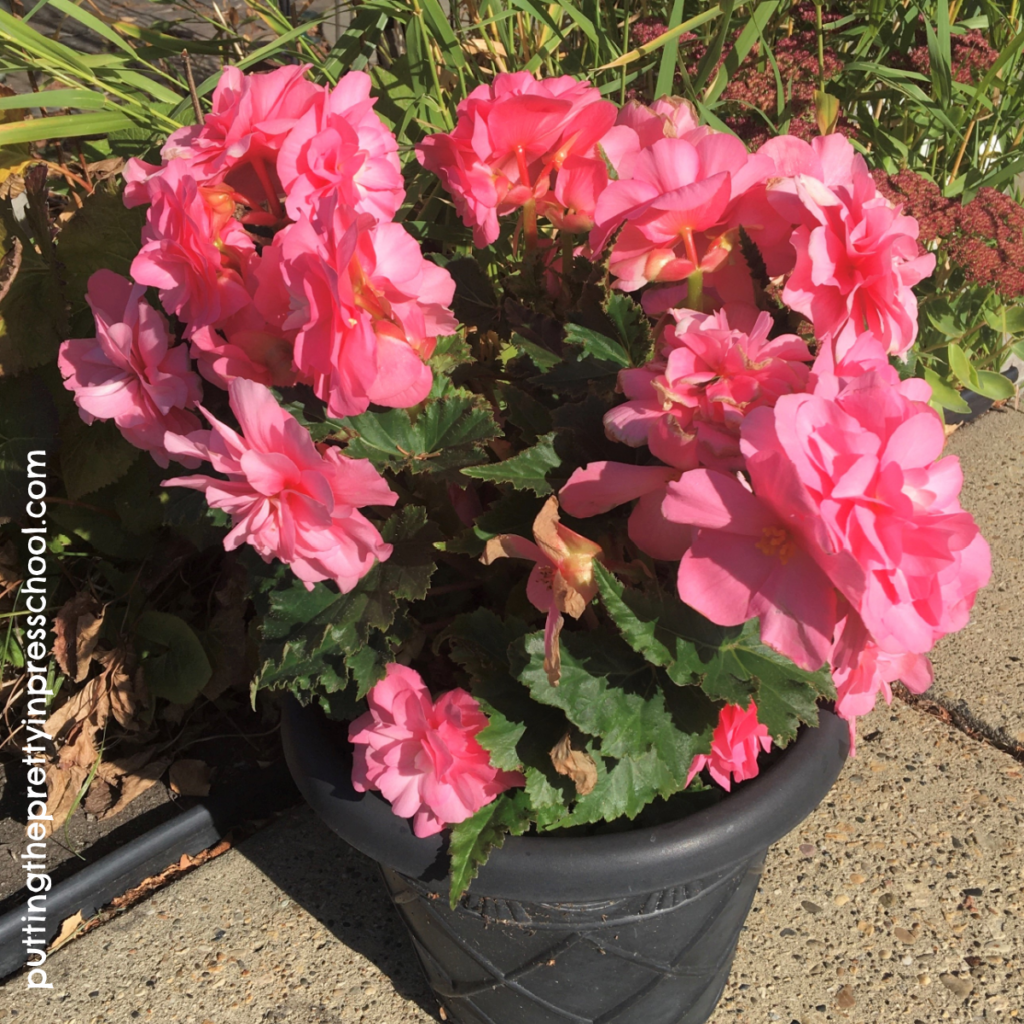 _______
Begonia "Through The Seasons" Sensory Tray
Around Canadian Thanksgiving Day, the nonstop pink begonia was still blooming profusely. At the same time collecting pine cones was on my list of tasks to do. By the end of the week, snow was in the forecast. Our area didn't get snow, but many places in our province did. The mingling of elements of summer, fall, and winter in that week was the inspiration for this sensory tray for little learners. Included are flower leaves and blooms, pine cones, and cotton ball snow. Rocks, stone eggs, and a show-stopping dragon round out the tray.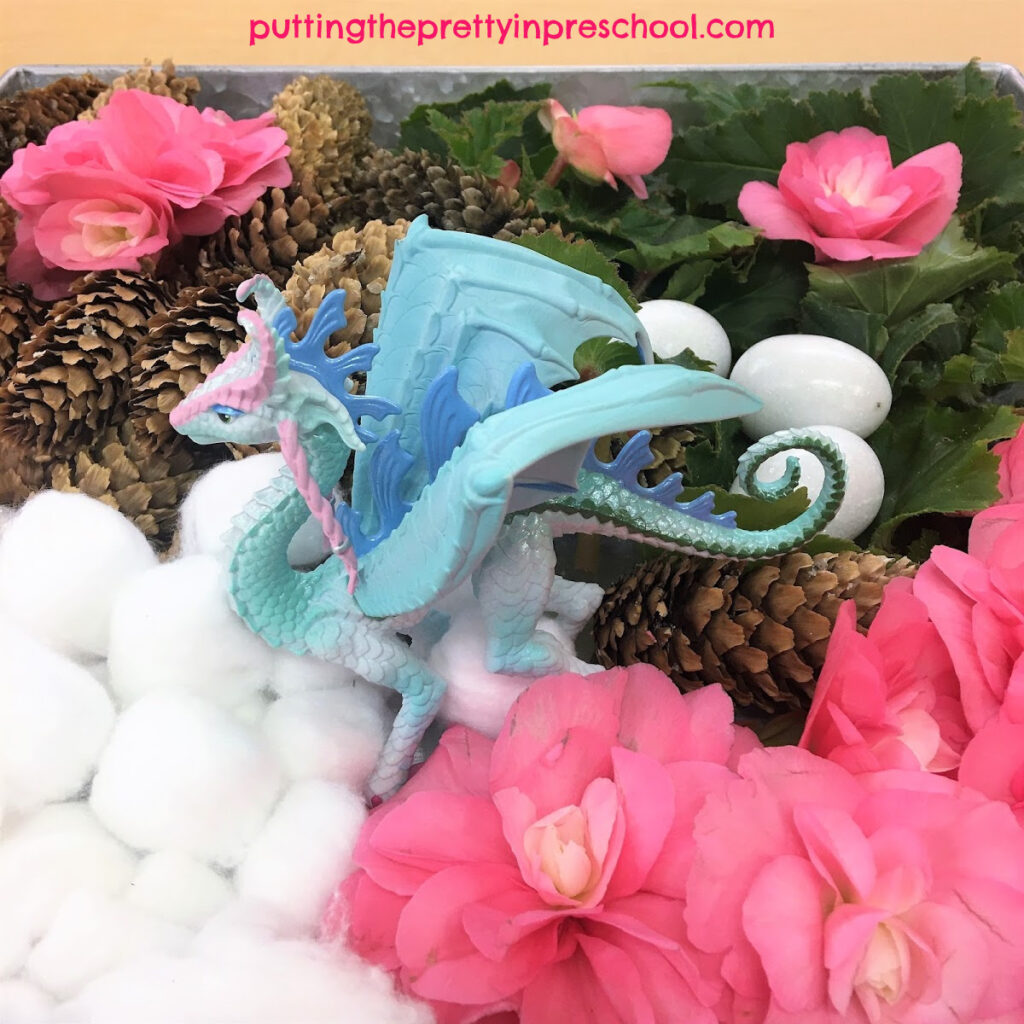 _______
Flower Angel
Puffy begonia flowers and leaves arranged in an angel craft are a pretty way to highlight the blooms of the plant. The angel can be a table decoration and conversation piece during snack or lunchtime.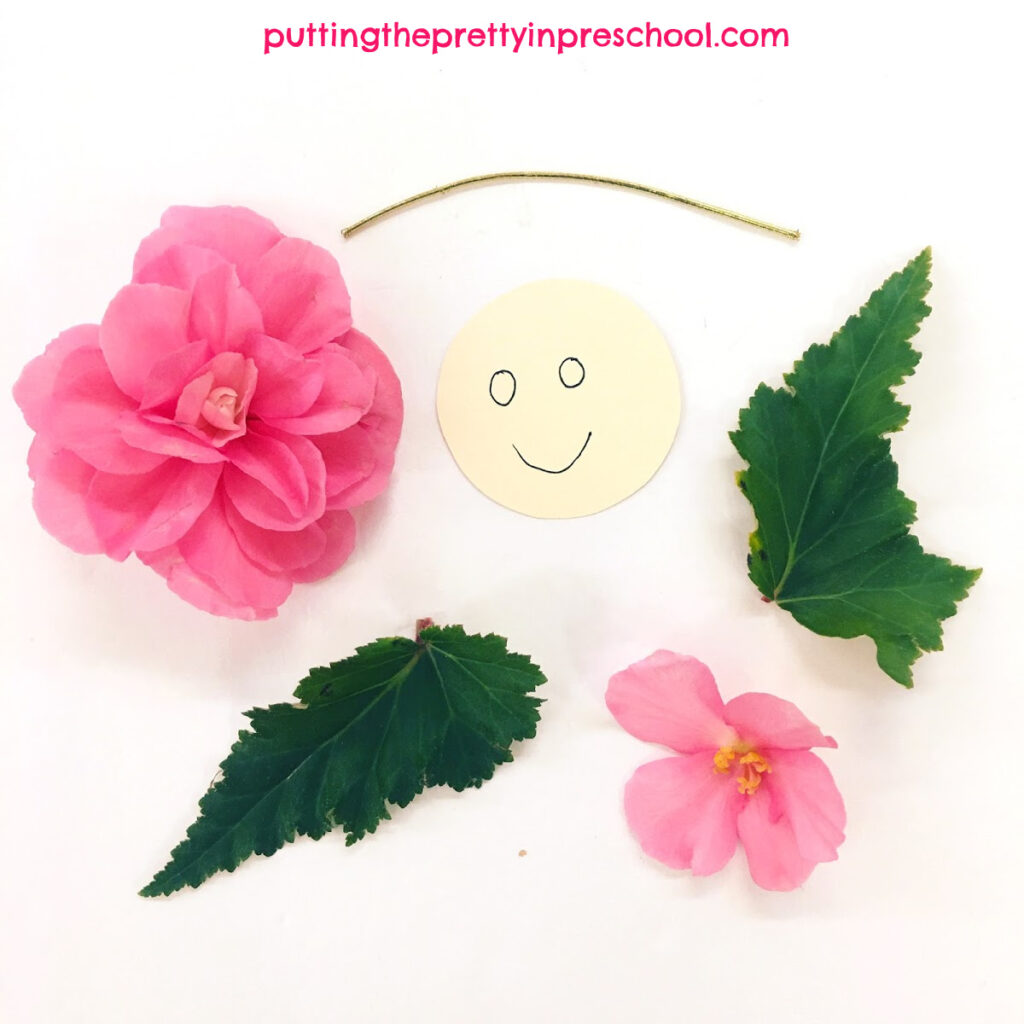 _______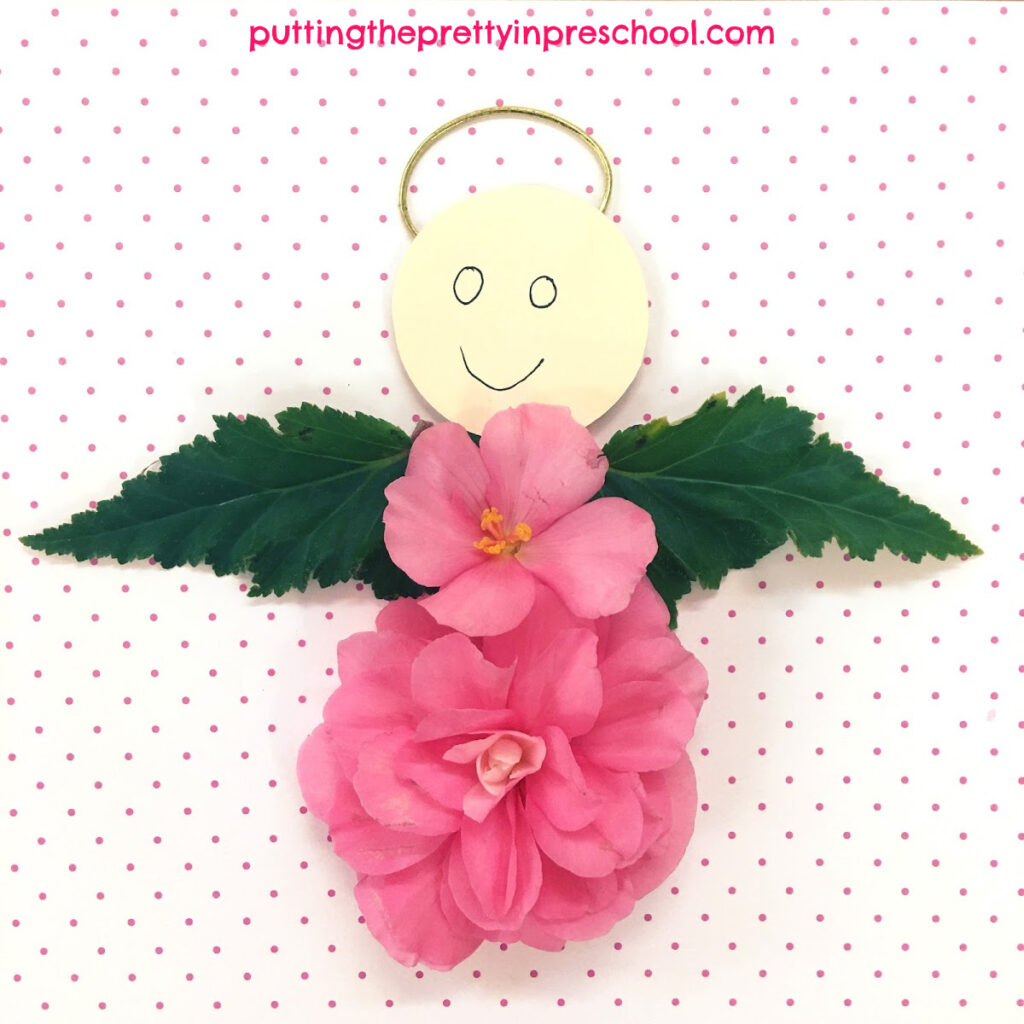 _______
Mud Kitchen Sensory Table
A piece of cardboard with stove elements drawn on with a black permanent felt pen and crayon works magnificently for flower-themed "indoor mud kitchen" play. Set it out on a table with flowers, leaves, spoons, and a mortar and pestle. Or offer the blooms and accessories outdoors for kitchen play.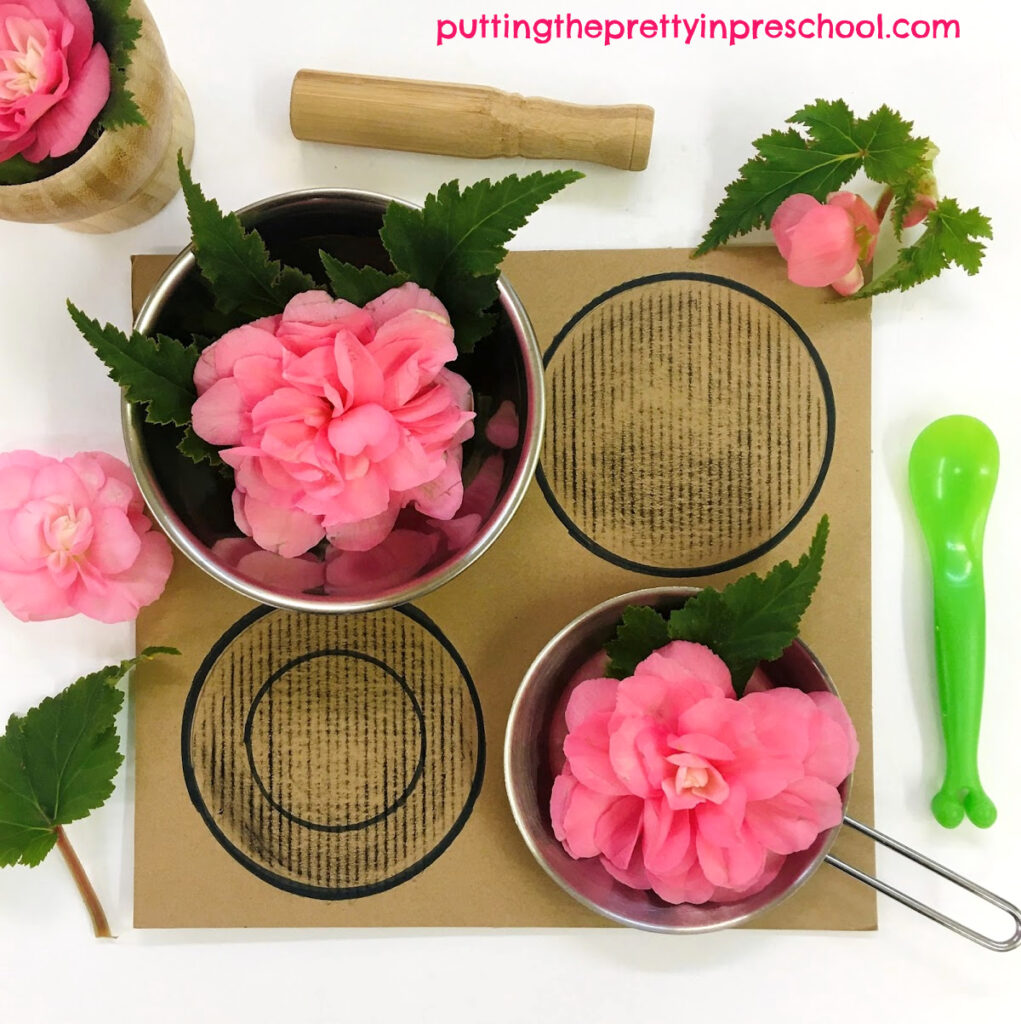 _______
Flower Petals And Playdough
Offer the leaves and flower petals with scented playdough for your little ones to use.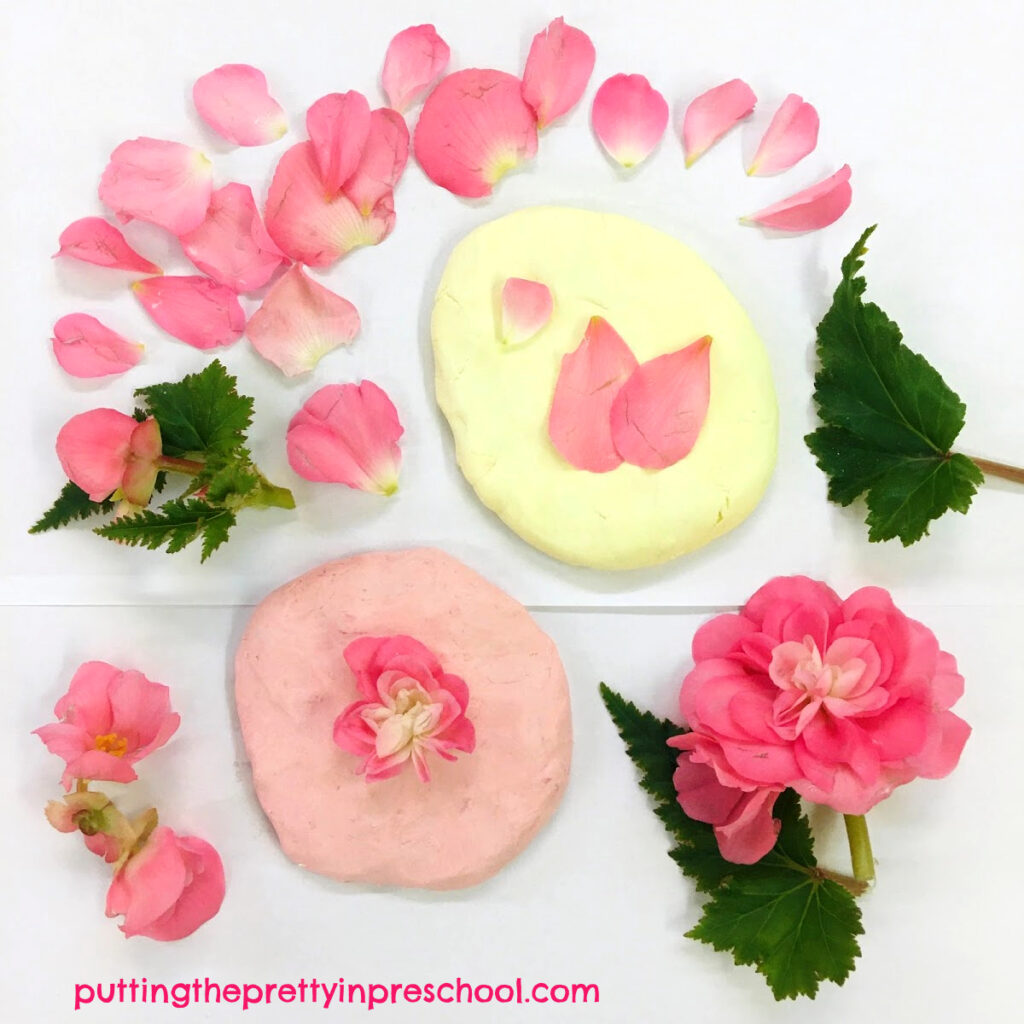 _______
Unicorn Water Play
Float begonia leaves and flowers in turquoise colored water in a tub filled with rubber unicorns and pink and white loose parts. The items in this inviting sensory tub are:
begonia leaves and flowers
ice cube flowers and fish
shells
pearl gems
buttons
rubber unicorns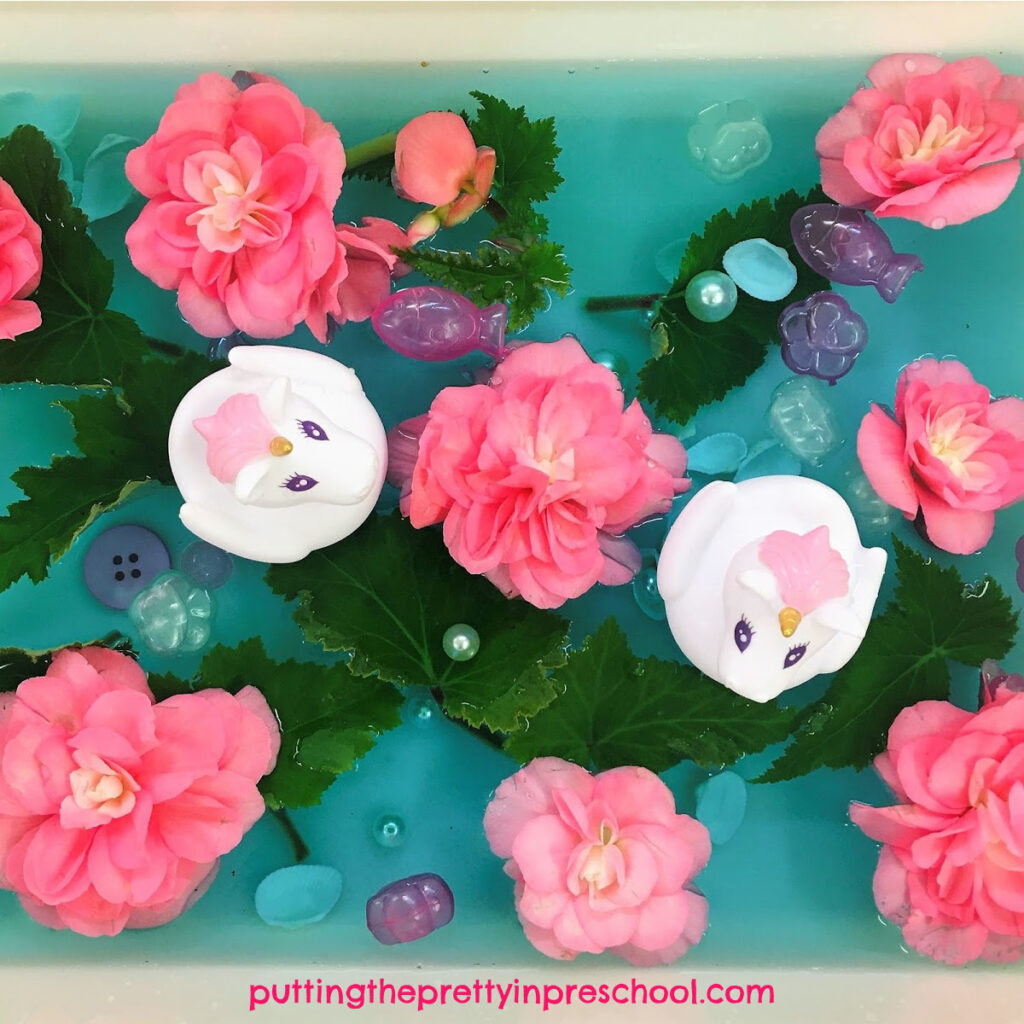 _______
Related: Sunflower Unicorn
_______
Dragon Wing Begonia Flower Activities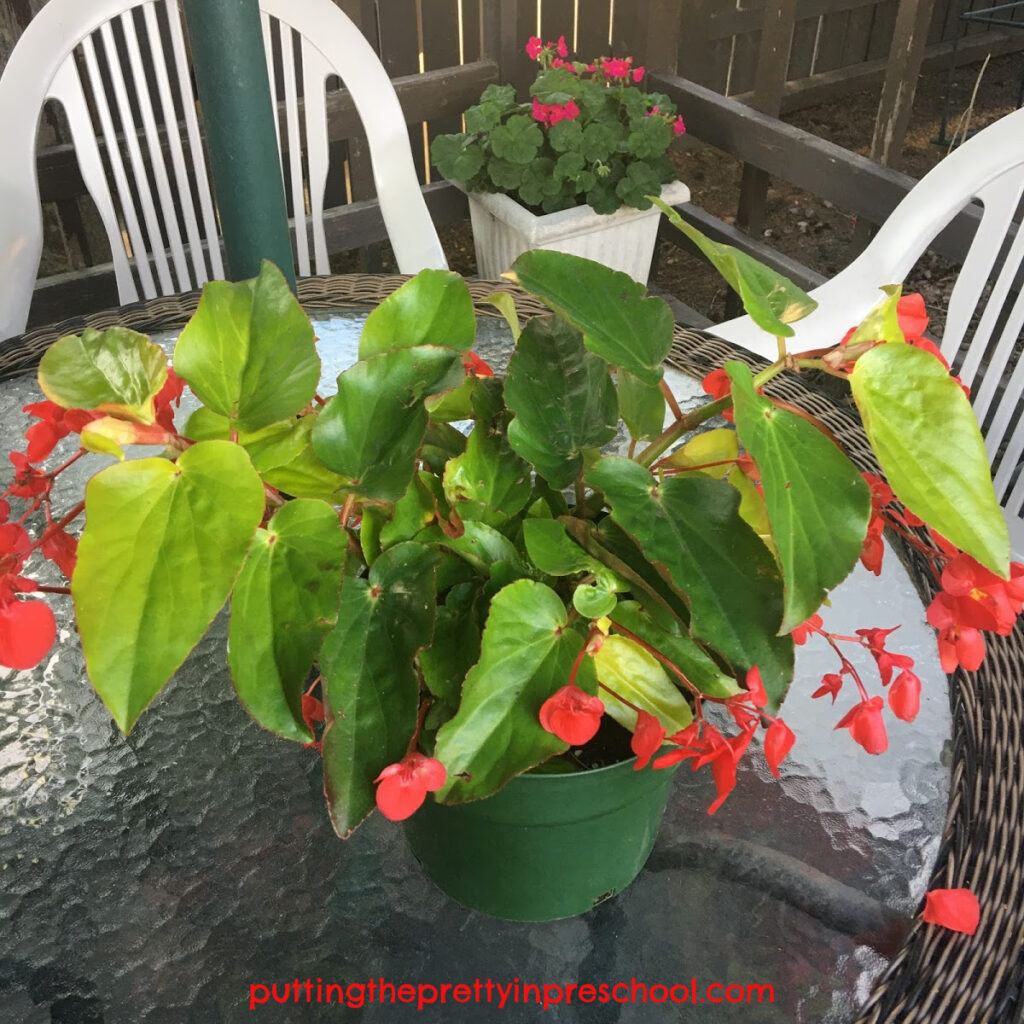 _______
When I saw the plant named "dragon wing begonia," I knew it was destined for early childhood play. Here are two inviting activities this plant can shine in.
_______
Castle-Themed Sensory Tray
Begonia leaves and flowers, rocks, and stone eggs are included in this flower-inspired tray for little ones. A dragon, king, and princess figurine offer serious play potential in the tray.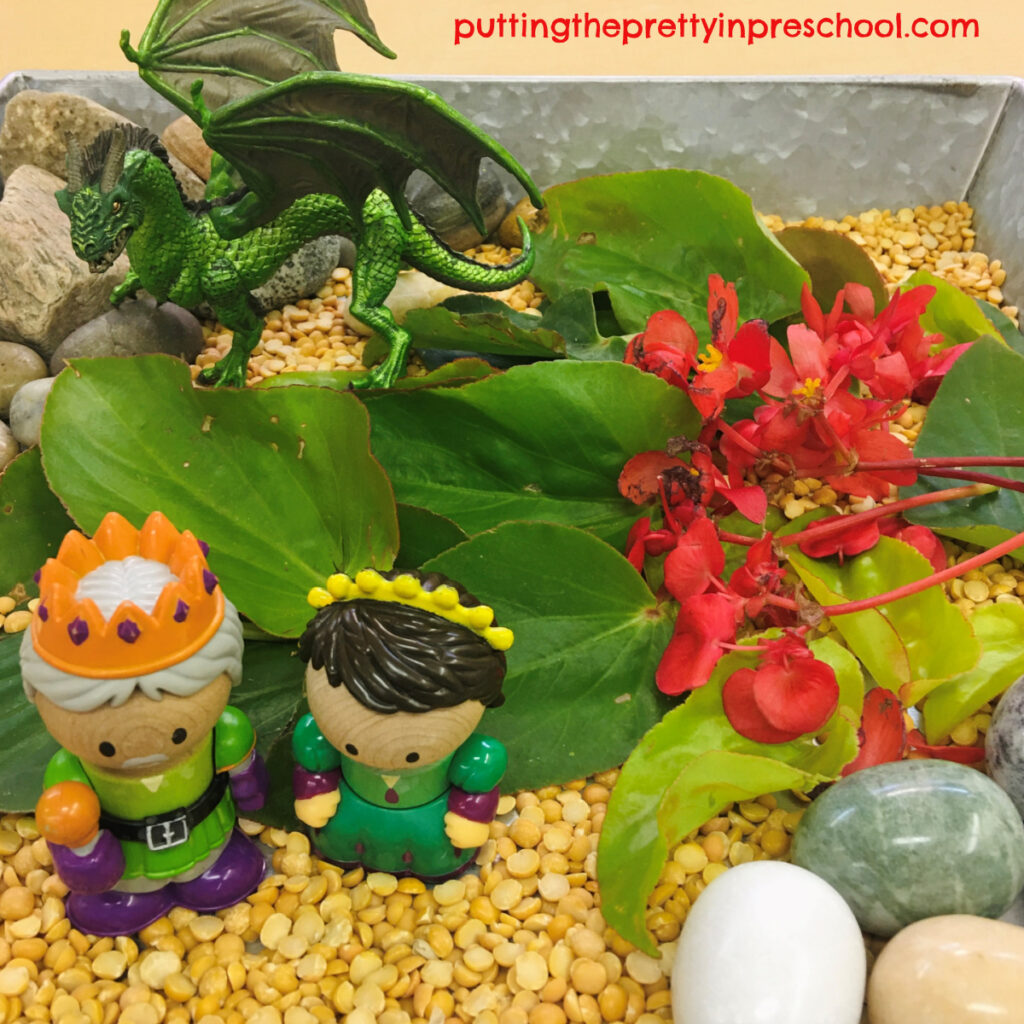 _______
Cardboard Dragon Craft
Dragon wing begonia leaves are the wings in this painted cardboard dragon craft. Flowers accent the mythical creature.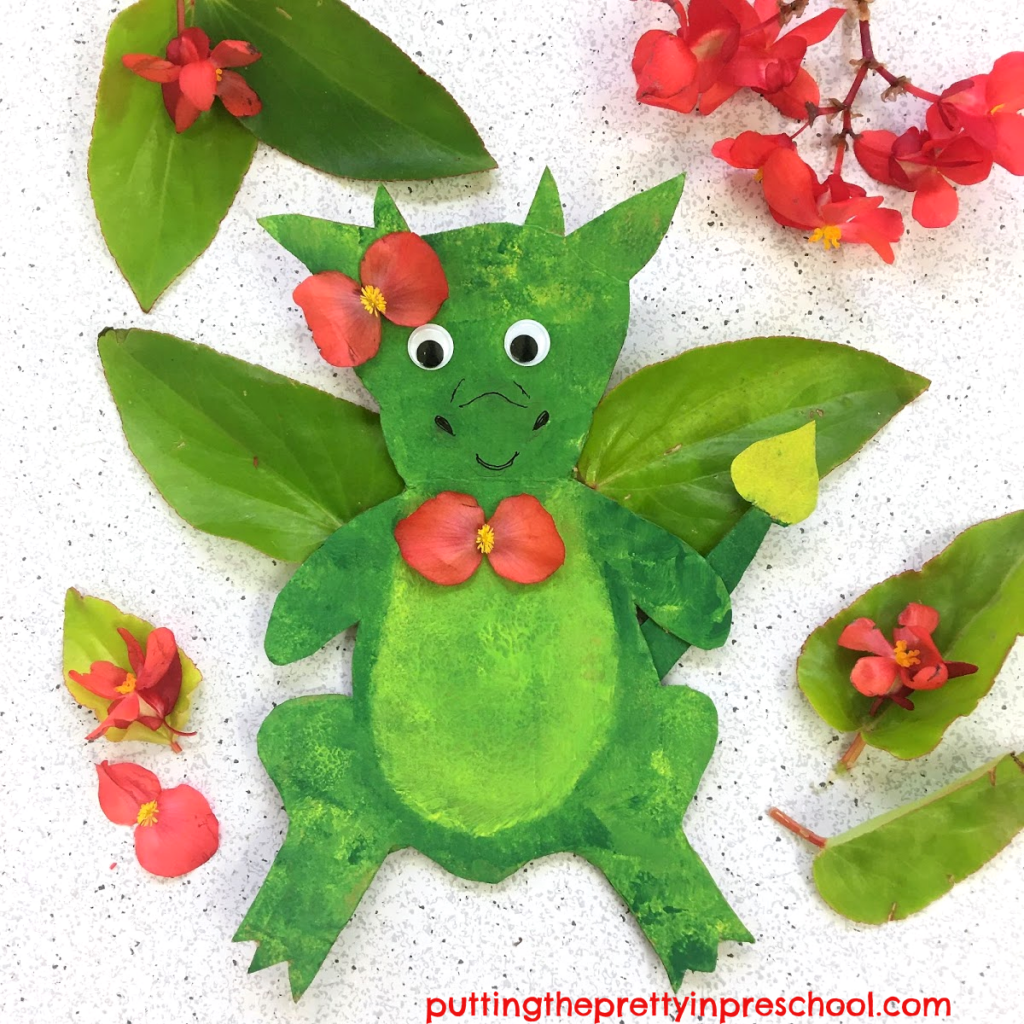 _______
Note:
Begonia plants are not poisonous to people. But the plants are toxic to dogs and cats and should be kept in pots out of their reach.
Children require supervision while participating in the activities shown in this post. When play is finished, they should wash their hands with soap and water.
_______
These flower theme activities work well when frost threatens and the growing season is over. They allow early learners to explore the low-maintenance, show-stopping plants with loose parts in art and sensory play.
_______
_______
You may also like: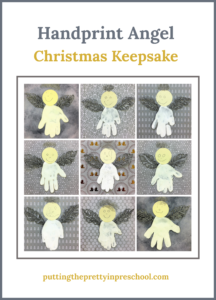 _______
_______
Don't forget to share this post on Pinterest or your favorite social media channel.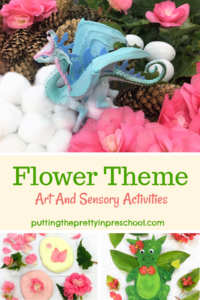 _______
© Annette Kaminsky November 8, 2020
_______
Follow me on social media for more ideas: