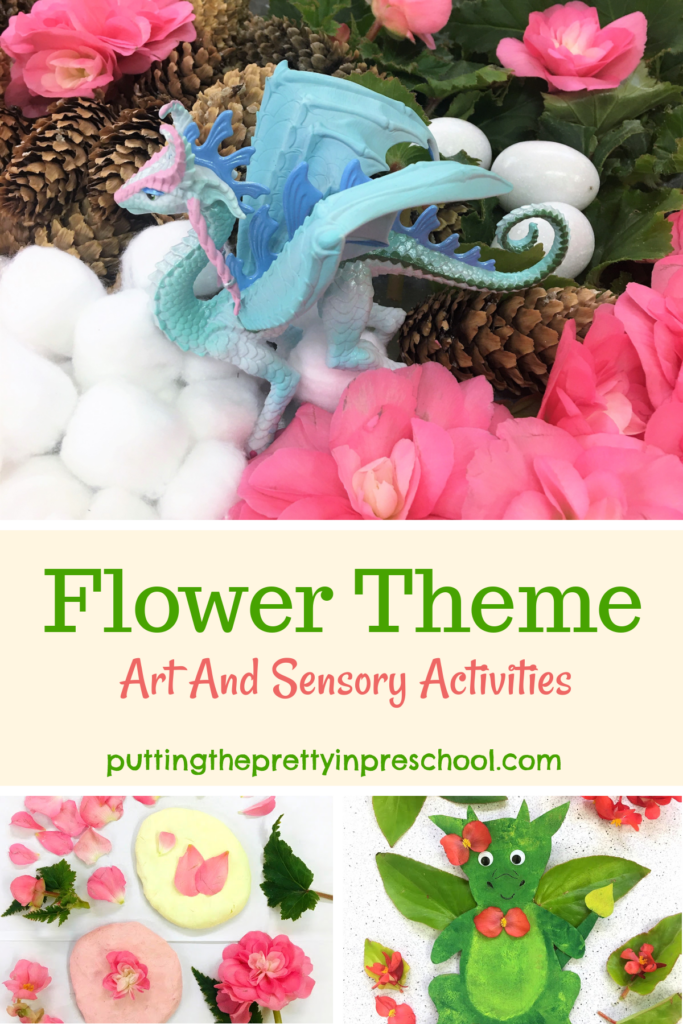 ---
Last spring I picked up two voluminous begonia plants that had large wing-shaped leaves. One plant was called "dragon wing begonia," and the other was a double pink-flowered variety with similar wing-like leaves. The vigorous plants inspired dragon and flower theme activities for early learners, and angel and unicorn play.
---
Nonstop Pink Begonia Flower Activities
---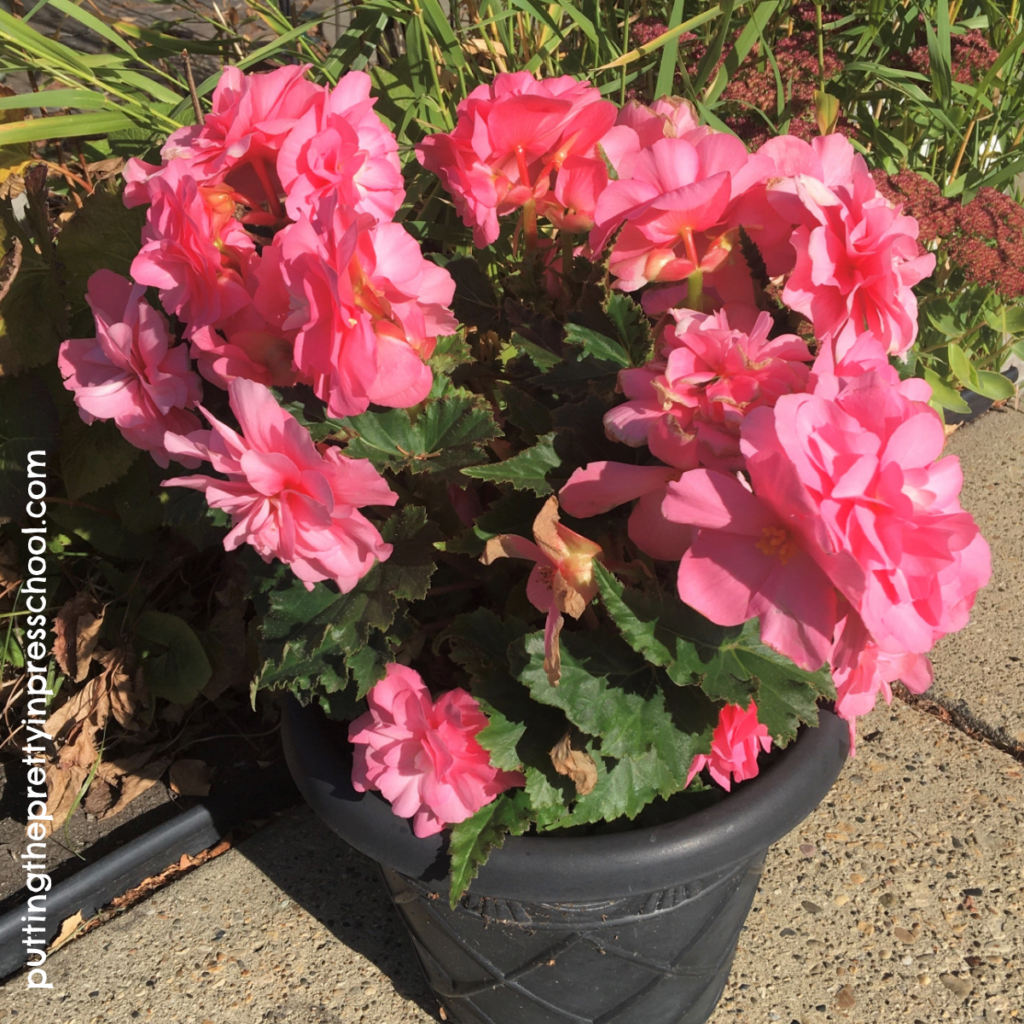 Begonia "Through The Seasons" Sensory Tray
Around Canadian Thanksgiving Day, the nonstop pink begonia was still blooming profusely. At the same time collecting pine cones was on my list of tasks to do. By the end of the week, snow was in the forecast. Our area didn't get snow, but many places in our province did. The mingling of elements of summer, fall, and winter in that week was the inspiration for this sensory tray for little learners. Included are flower leaves and blooms, pine cones, and cotton ball snow. Rocks, stone eggs, and a show-stopping dragon round out the tray.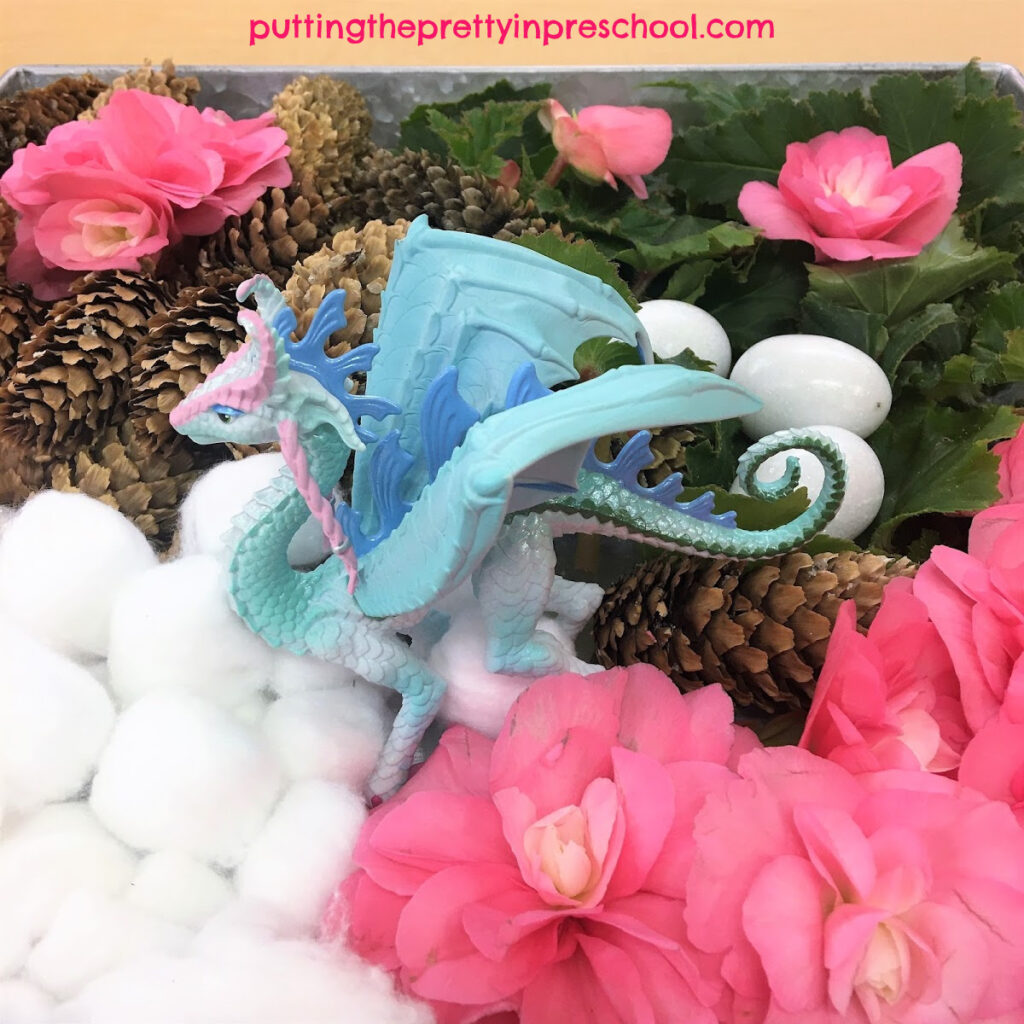 ---
[Read more…]

about Flower Theme Activities