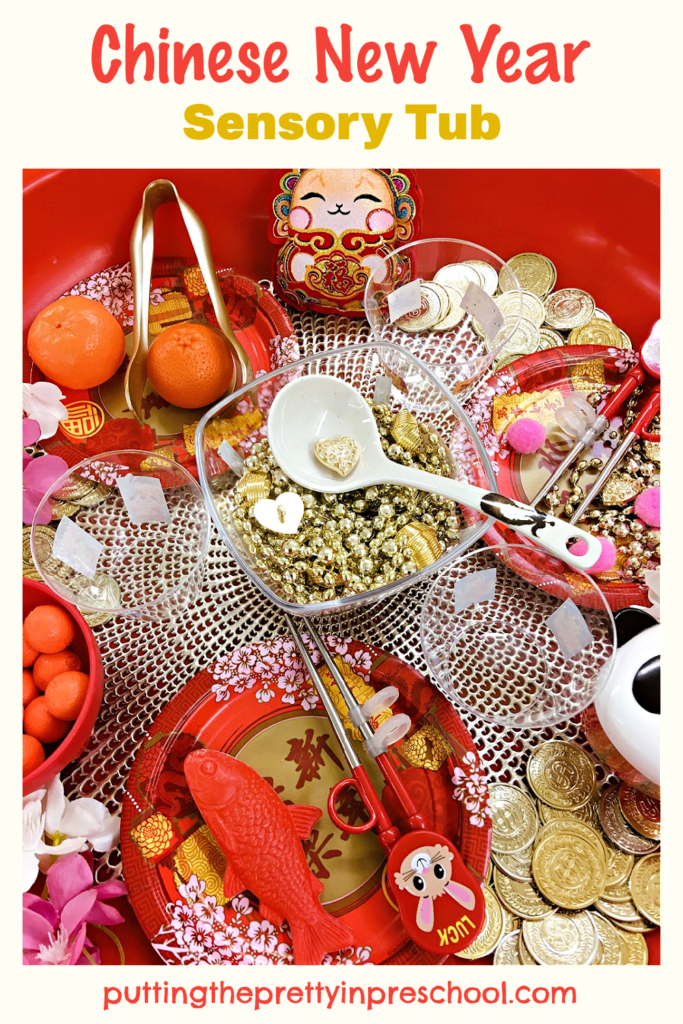 _______
This Chinese New Year sensory tub features a pretend play set up, bound to be a hit with your little learners. While playing in the oh-so-fun sensory invitation, children get a chance to learn about Chinese culture.
_______
Follow me on Pinterest for more early learning ideas.
_______
Chinese New Year Sensory Tub Supplies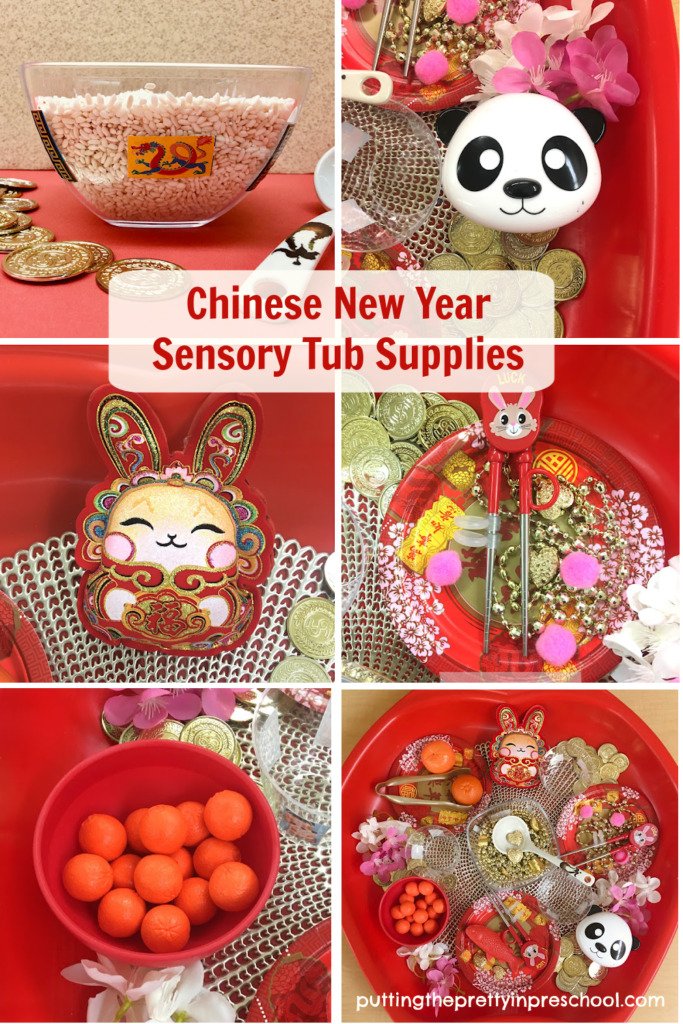 _______
Play kitchen accessories and loose parts are the theme of these economical and easy-to-gather supplies. Collected for the tub are:
large round gold placemat
gold coins, bead garland, and buttons
pink pompoms
orange counters
fish and orange play food
panda storage container
stuffed rabbit ornament
paper plates
clear bowl and cups
training chopsticks
ladle
gold tongs
artificial cherry blossom flowers
_______
The Chinese New Year Sensory Tub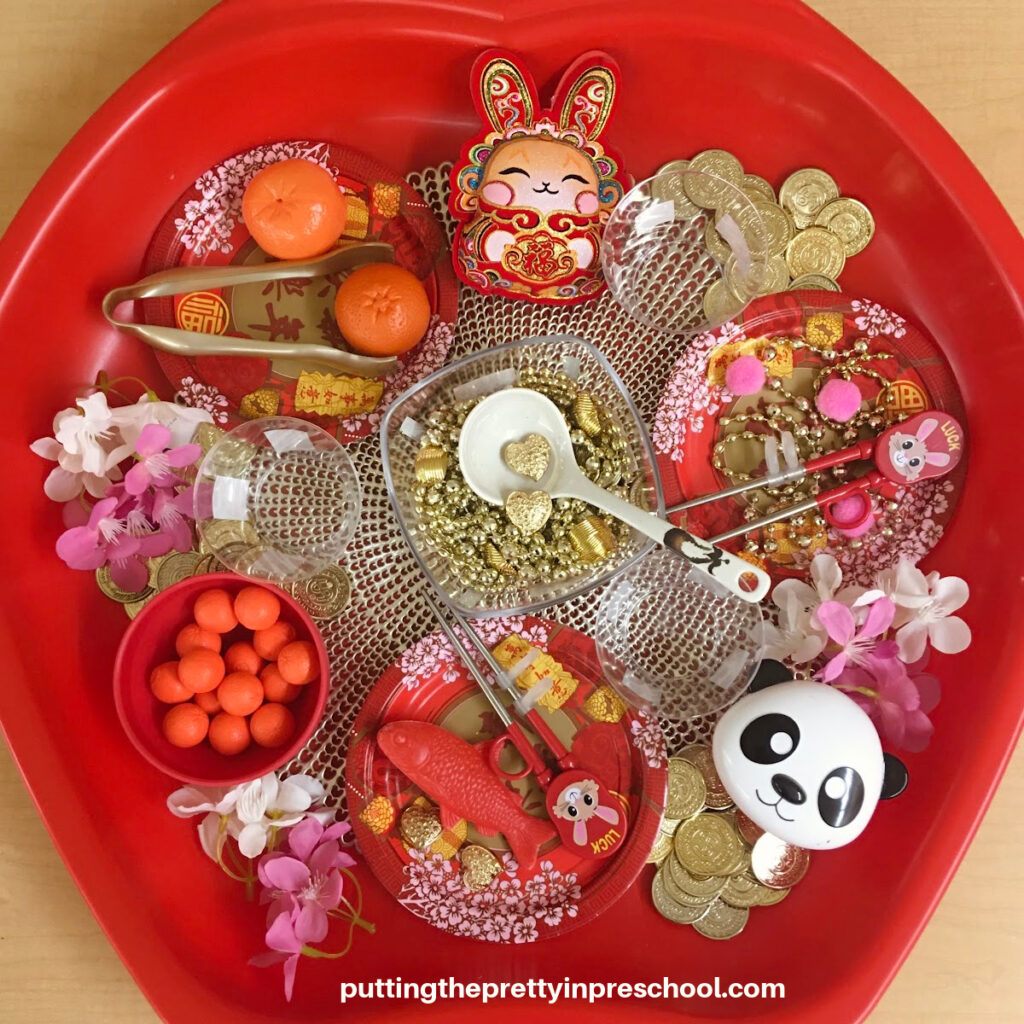 _______
The sensory bin for this activity is a spiral saucer sled, and it works beautifully. It is big enough to hold supplies for three children to play in. An active world tray would also be a good fit.
The round gold placemat at the bottom of the bin offsets its bright red color.
Before setting in the clear bowl and cups, I added a few Chinese New Year stickers as an easy way to make them festive.
The orange counters and oranges represent orange fruits (especially mandarins), which are displayed and given as gifts during Chinese New Year. Mandarin oranges are symbolic of gold, as their name in Chinese sounds like it. They are believed to bring riches when given or received as gifts.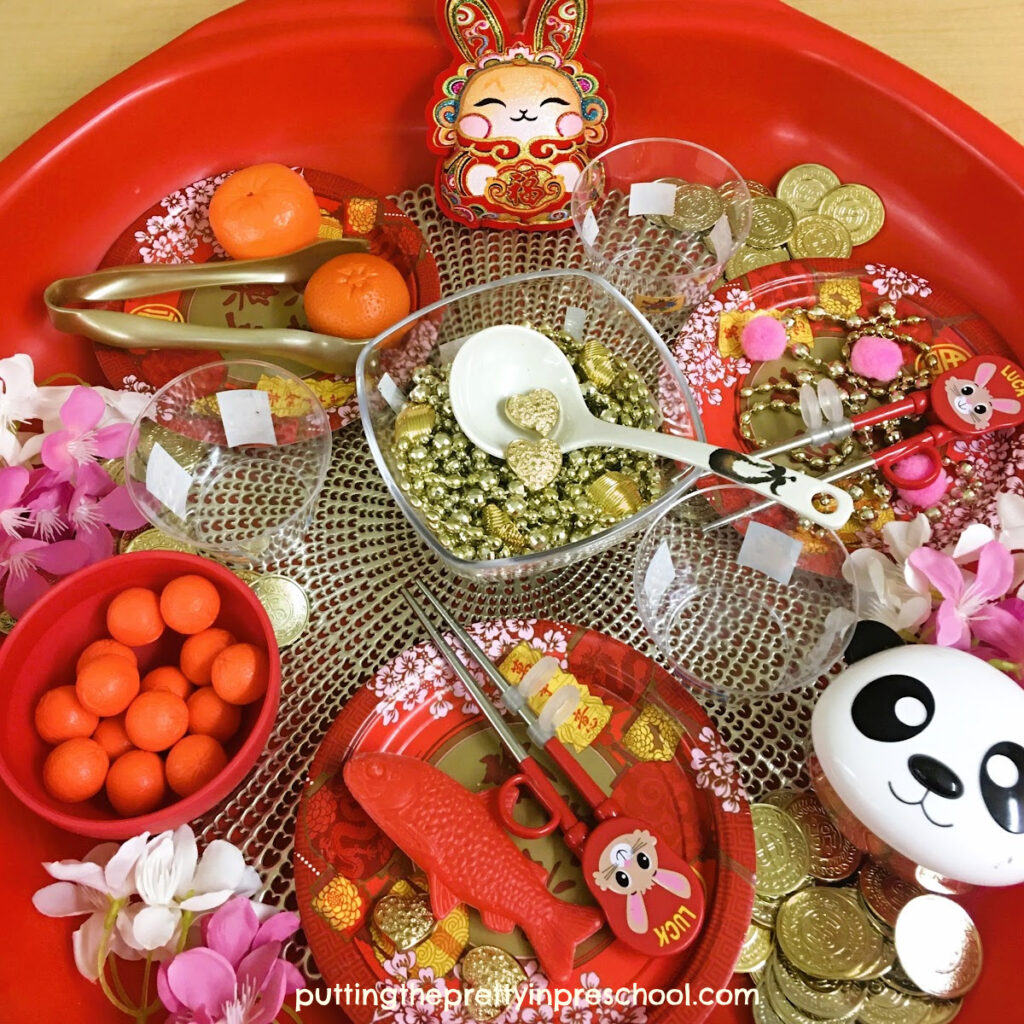 _______
The cut gold garland strips are "noodles." Long, uncut noodles symbolize a long life to Chinese people.
The play food fish stands for togetherness and plentifulness.
The cherry blossoms in the bin represent the promise of Spring and the renewal of life.
The pink pompoms coordinate with the cherry blossom touches and are soft like bunny tails.
The gold coins are reminders that children are given money in envelopes during Chinese New Year.
Since this is the "Year Of The Rabbit," there is a stuffed rabbit ornament in the bin.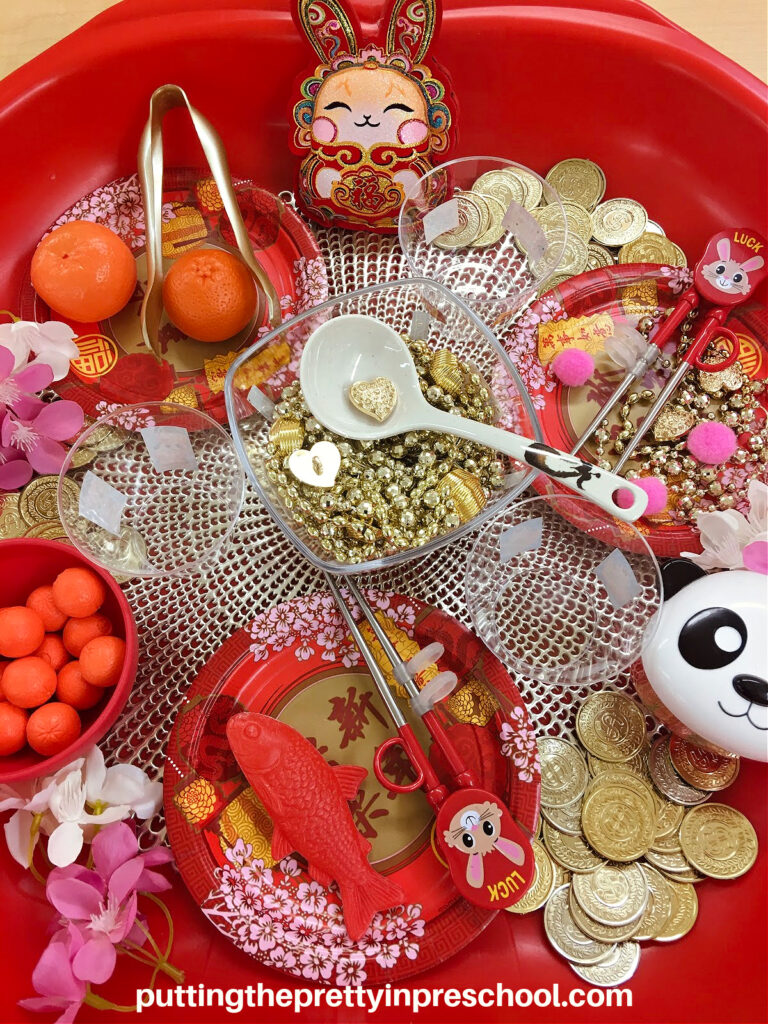 _______
Chinese New Year, also called Lunar New Year, is a national holiday and the biggest festival of the year.  Dinners with family are a big part of Chinese New Year celebrations. This dinner-themed sensory tub is the perfect way to introduce some of the cultural traditions to little learners.
_______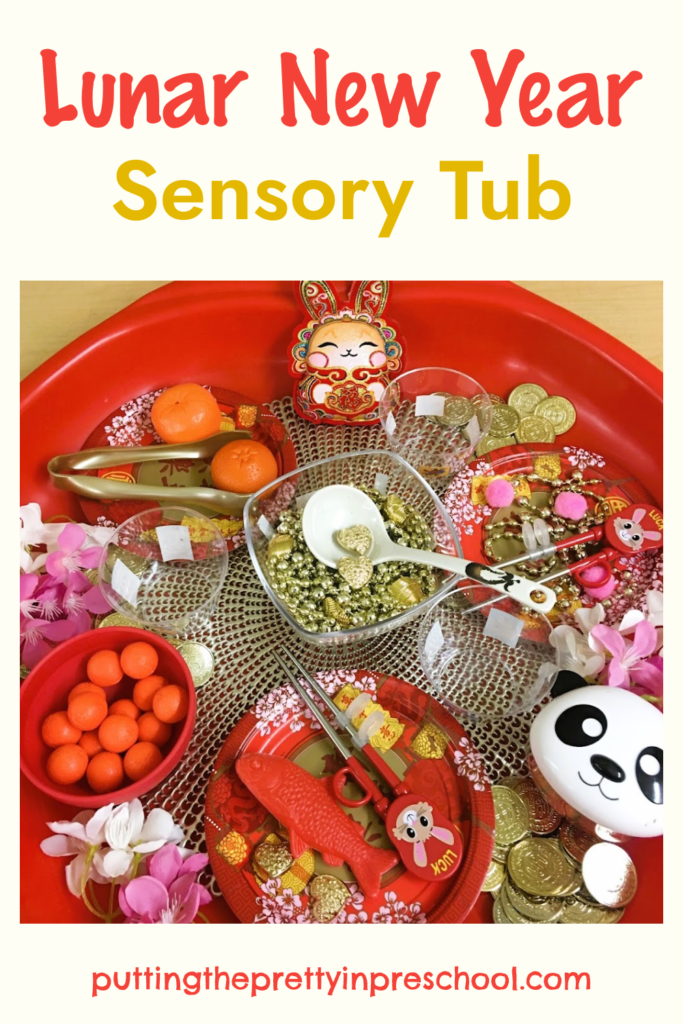 _______
_______
More Chinese New Year Activity Posts:
Chinese New Year Tablescape Play
_______
You may also like: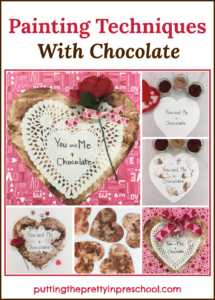 _______
_______
Don't forget to share this post on Pinterest or your favorite social media channel. Sharing is caring!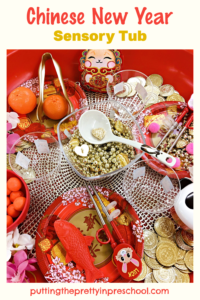 _______
© Annette Kaminsky January 20, 2023
_______
Follow me on social media for more ideas: