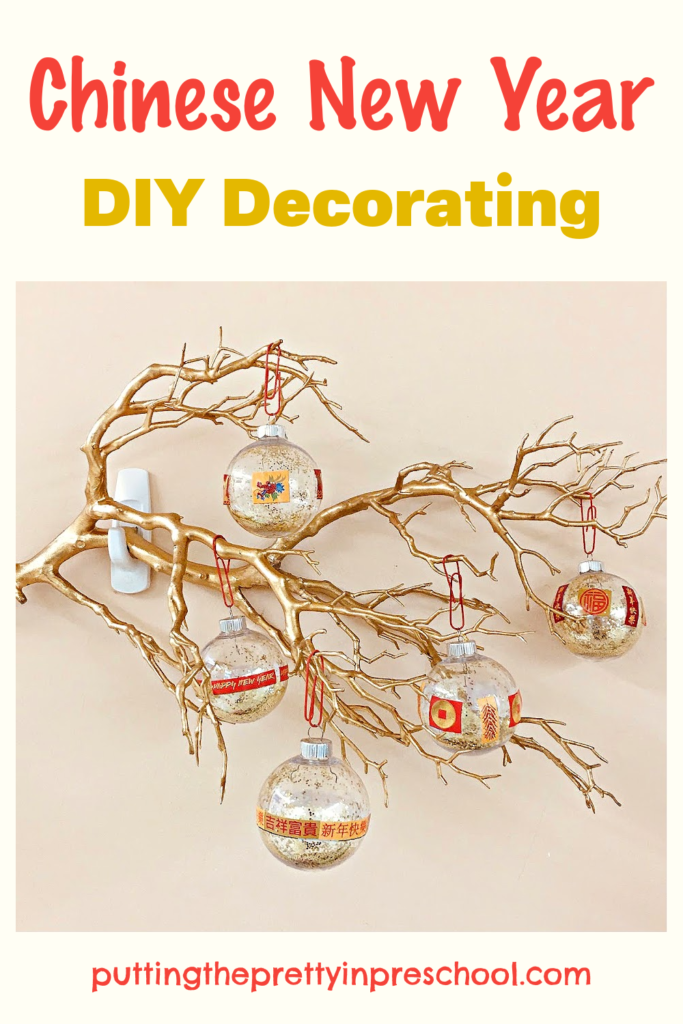 _______
Stickers are an easy and economical way to dress up cups, plates, and serving bowls for themed pretend play. They also work well for crafting ornaments. When I spotted festive stickers on sale over my Christmas break, I knew they were perfect for Chinese New Year DIY decorating.
_______
Follow me on Pinterest for more early learning ideas.
_______
Chinese New Year DIY Ball Ornaments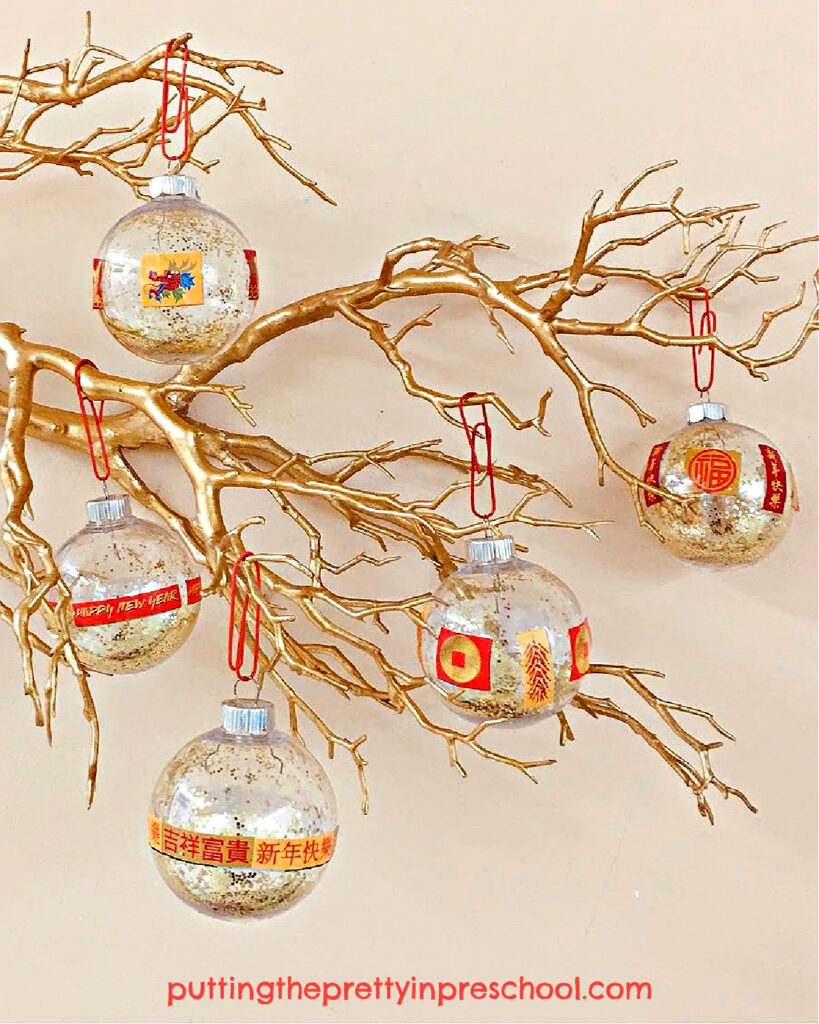 _______
To make these sparkly decorations, you need:
clear unbreakable ball ornaments
gold glitter
Chinese New Year stickers
a funnel
After collecting the supplies, start off by adding gold glitter to clear fillable unbreakable ball ornaments. Use a funnel to insert the glitter. Add just enough to cover the bottom of each ornament and then put the tops back on. Shaking the balls afterward moves some of the glitter up the sides.
Then decorate each ornament with Chinese New Year sticker designs. Hang up the festive balls for display.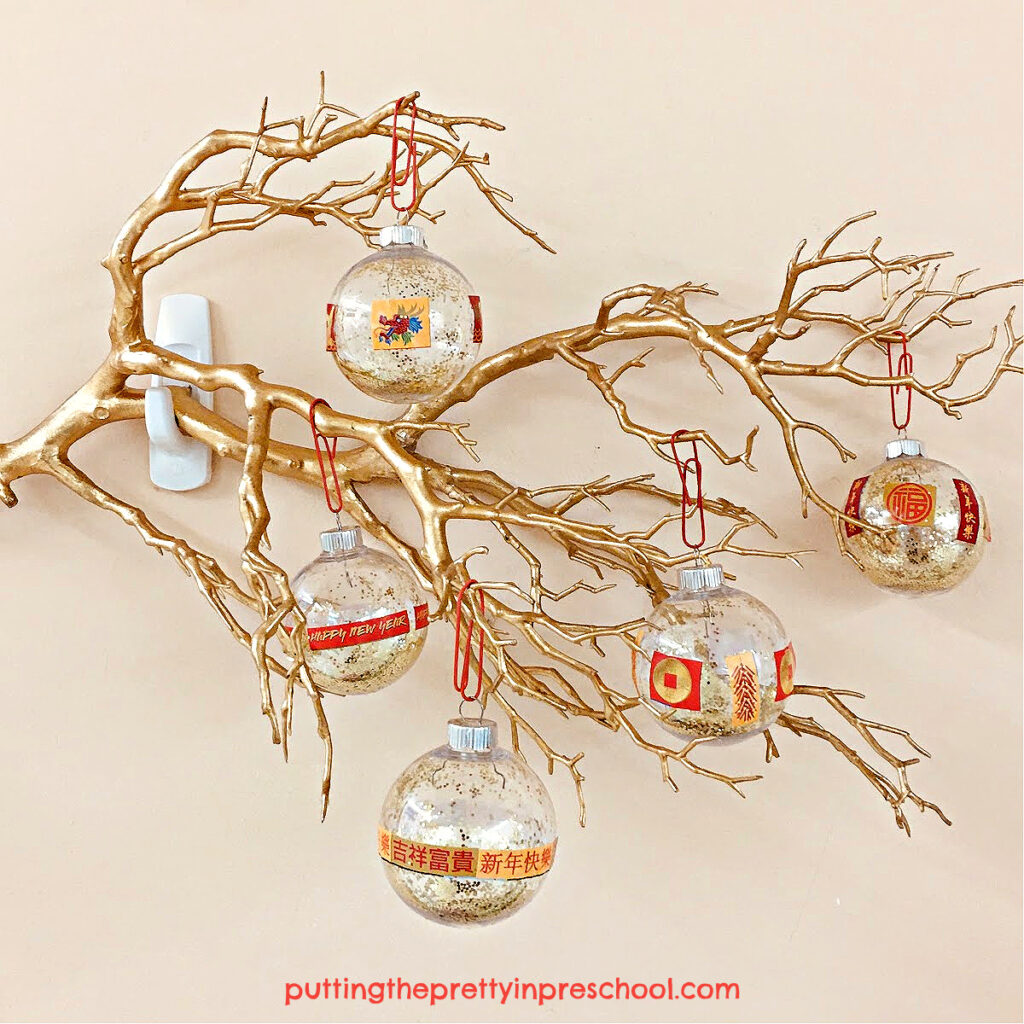 _____
Chinese New Year DIY Tableware
While out and about our city, I always admire clear patio tableware with design accents. An economical way to replicate them for little learners is by using themed stickers. Adding stickers is also an option if you cannot find tableware suitable for children's play in the theme you are currently working on.
To do this, gather clear unbreakable plates, cups, and bowls and add sticker designs to them. How simple!
In addition to the ornament, below is a cup and a serving bowl with themed Chinese New Year stickers added on. Both were dollar store finds. The decorated tableware goes over well in a play kitchen or sensory tub.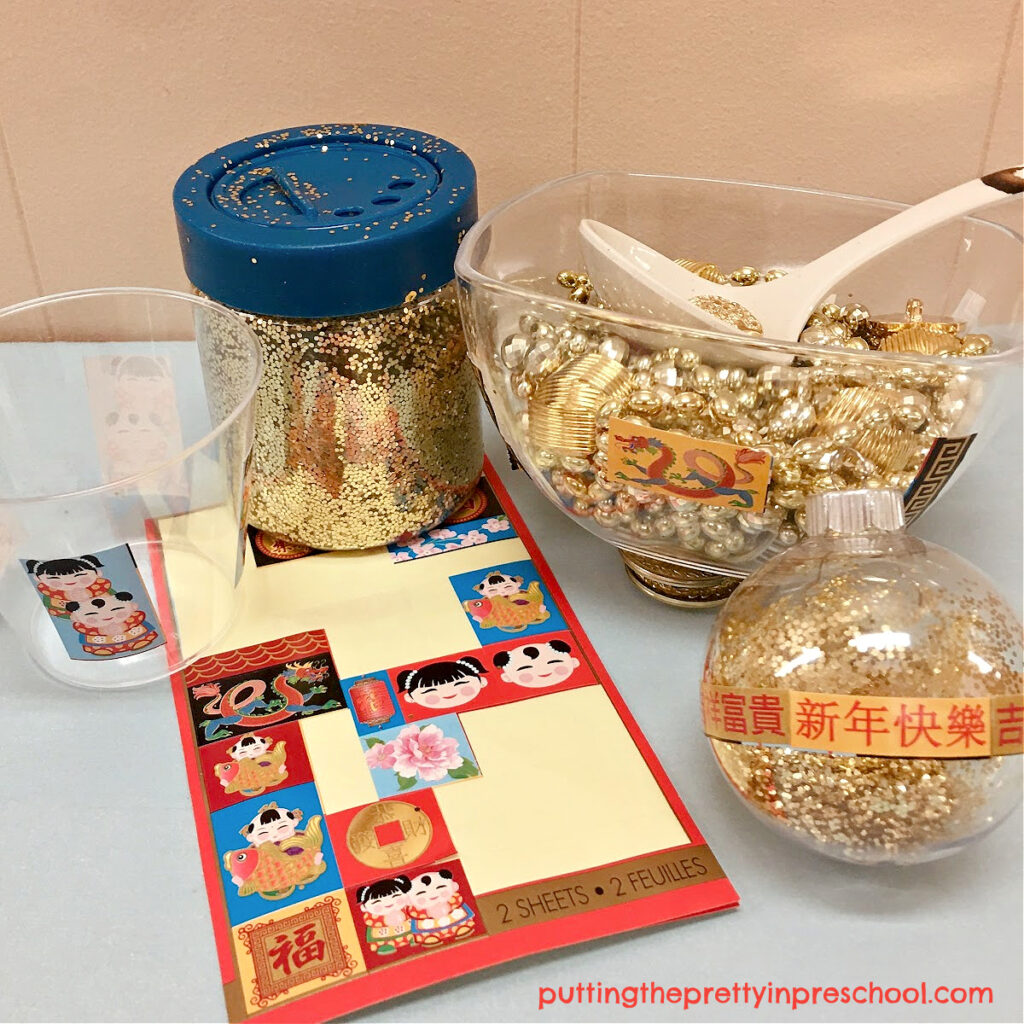 _______
These Chinese New Year DIY decorating ideas work in any theme you can find coordinating stickers for. I am looking forward to trying them in a sunflower or butterfly theme next.
_______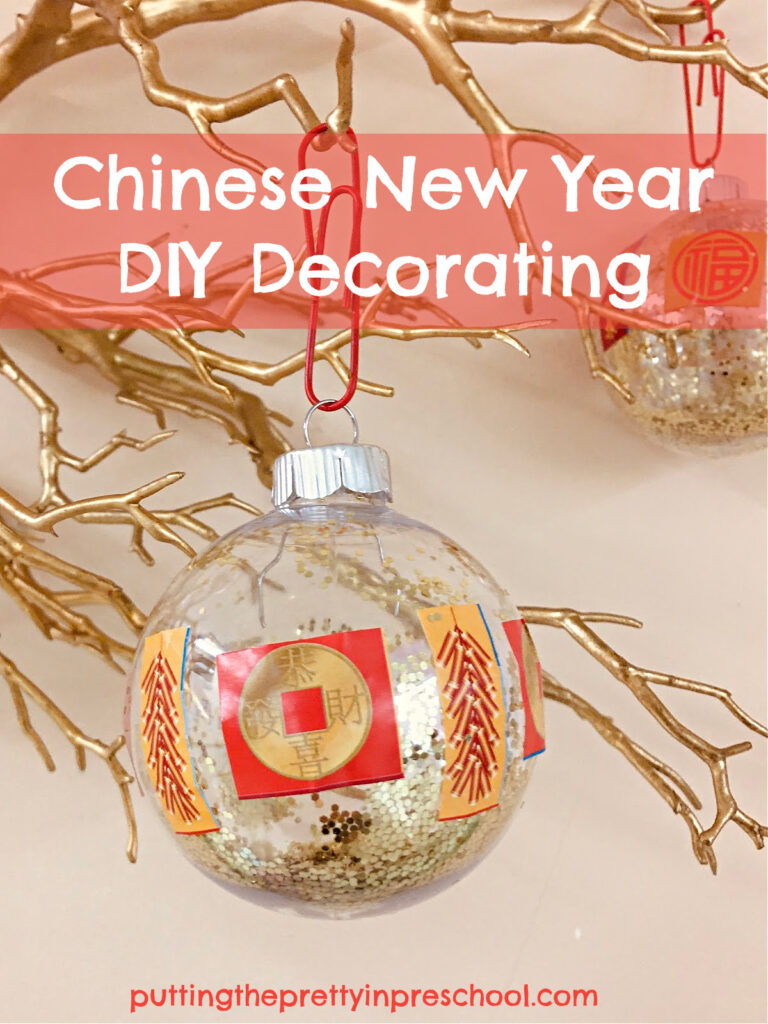 _______
Related:
Chinese New Year Tablescape Play
Chinese New Year Money Tree Activities
_______
[Read more…]

about Chinese New Year DIY Decorating