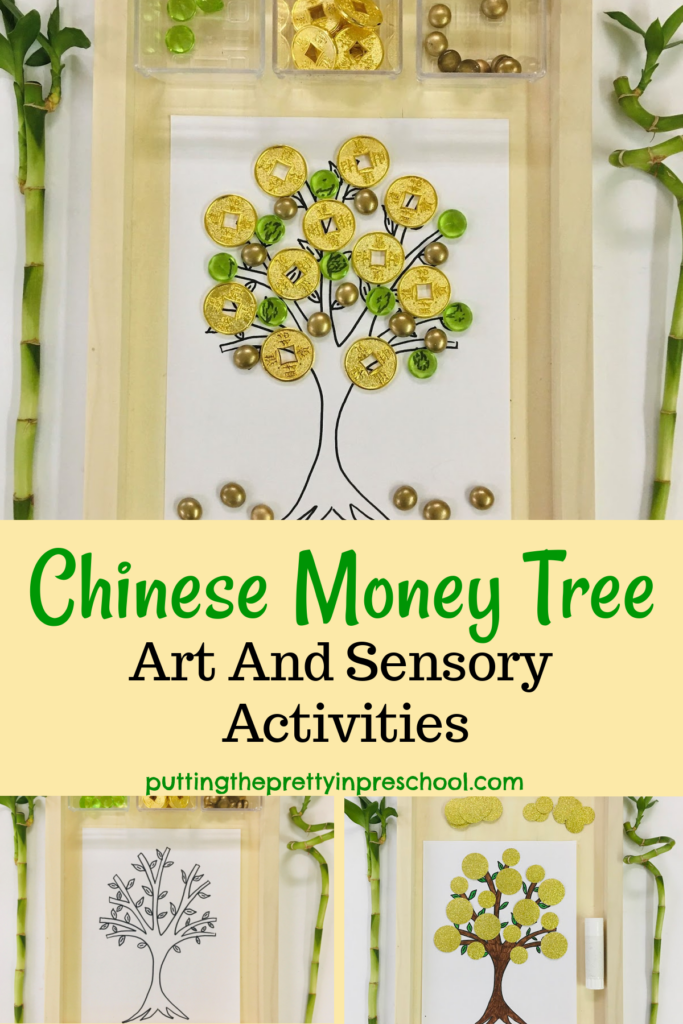 _______
Chinese money trees have been part of Chinese New Year celebrations since the 1980s and are a symbol of luck and wealth. People buy money trees for their homes and place them in strategic places. They also purchase and display shiny, metallic tree ornaments laden with gold coins. Here are art and sensory Chinese money tree activities your early learners will enjoy.
_______
Chinese Money Tree Tray
Set a tree-drawing inside a wooden tray. Add containers with Chinese coins and green and gold gems.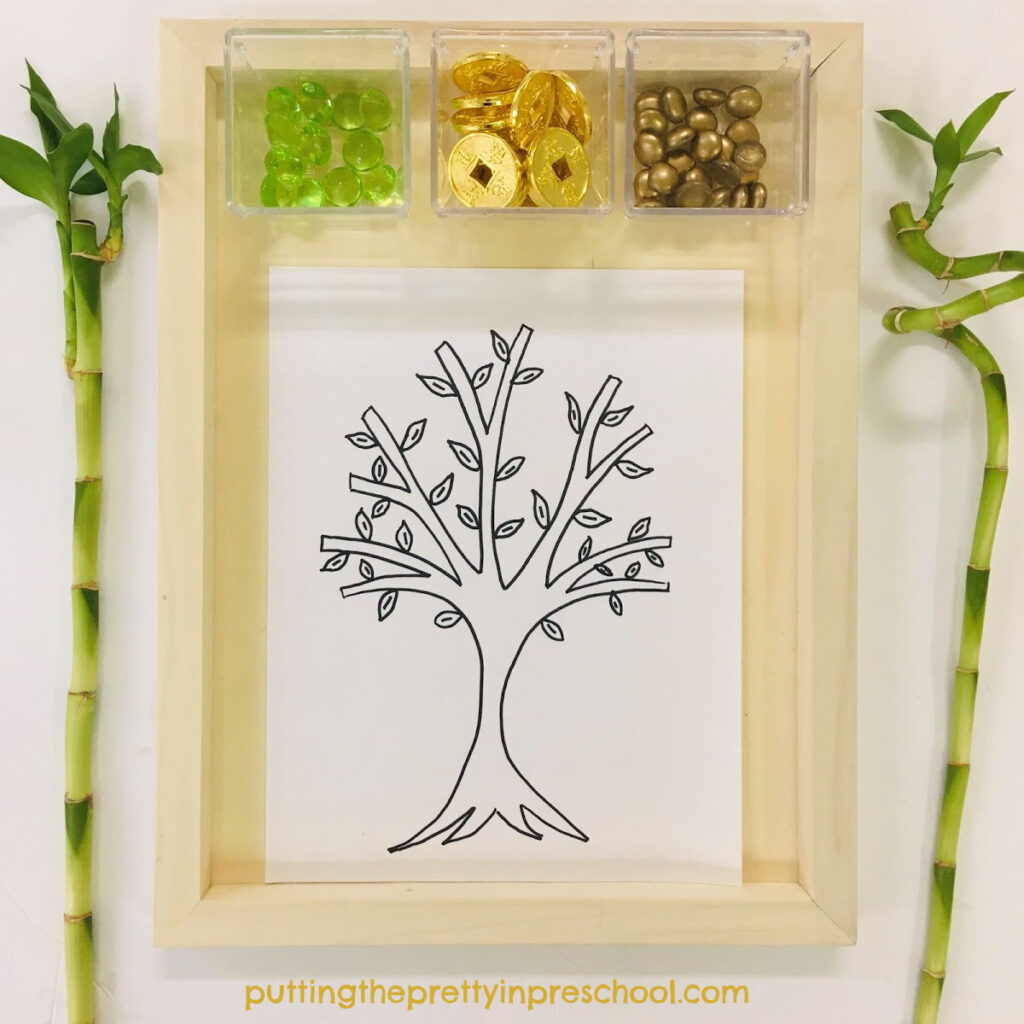 _______
Feel free to download this template for the project.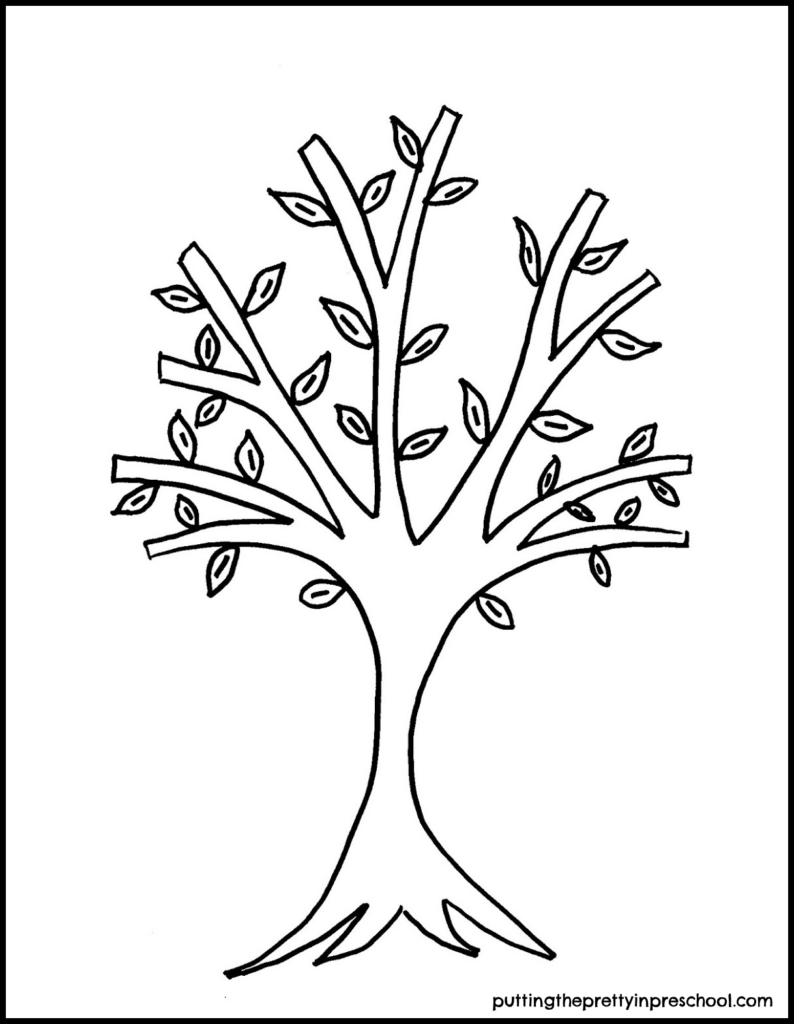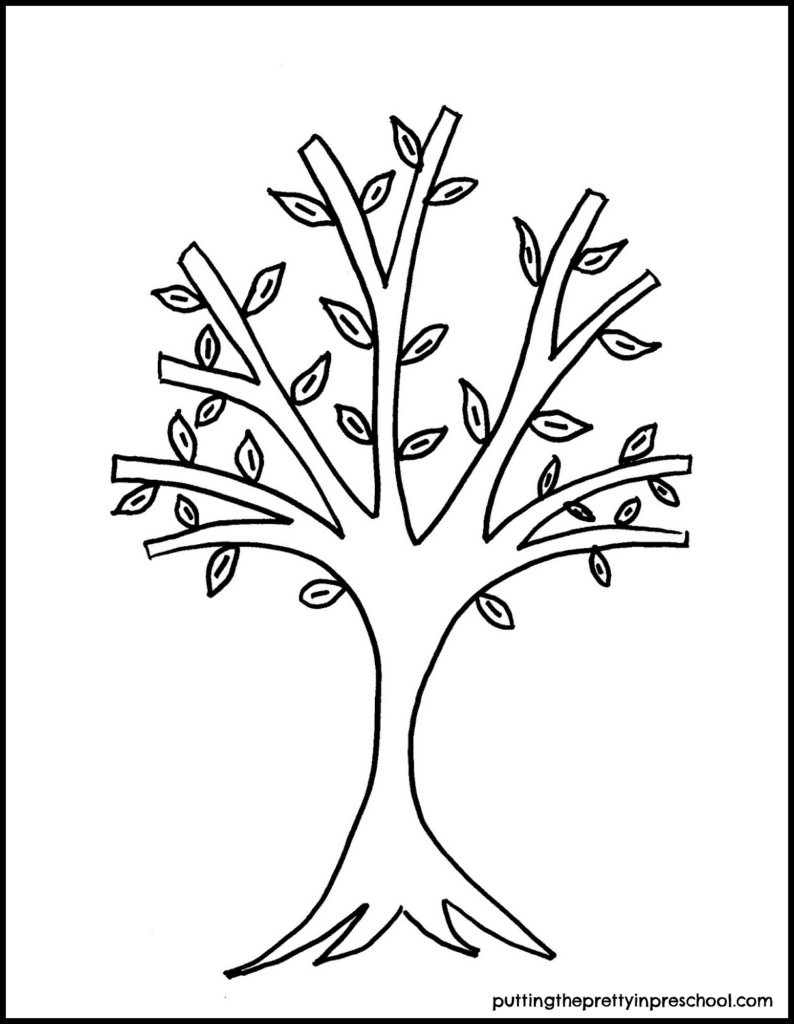 _______
This printable is for individual or one classroom use only.
_______
Invite your little learners to decorate the tree.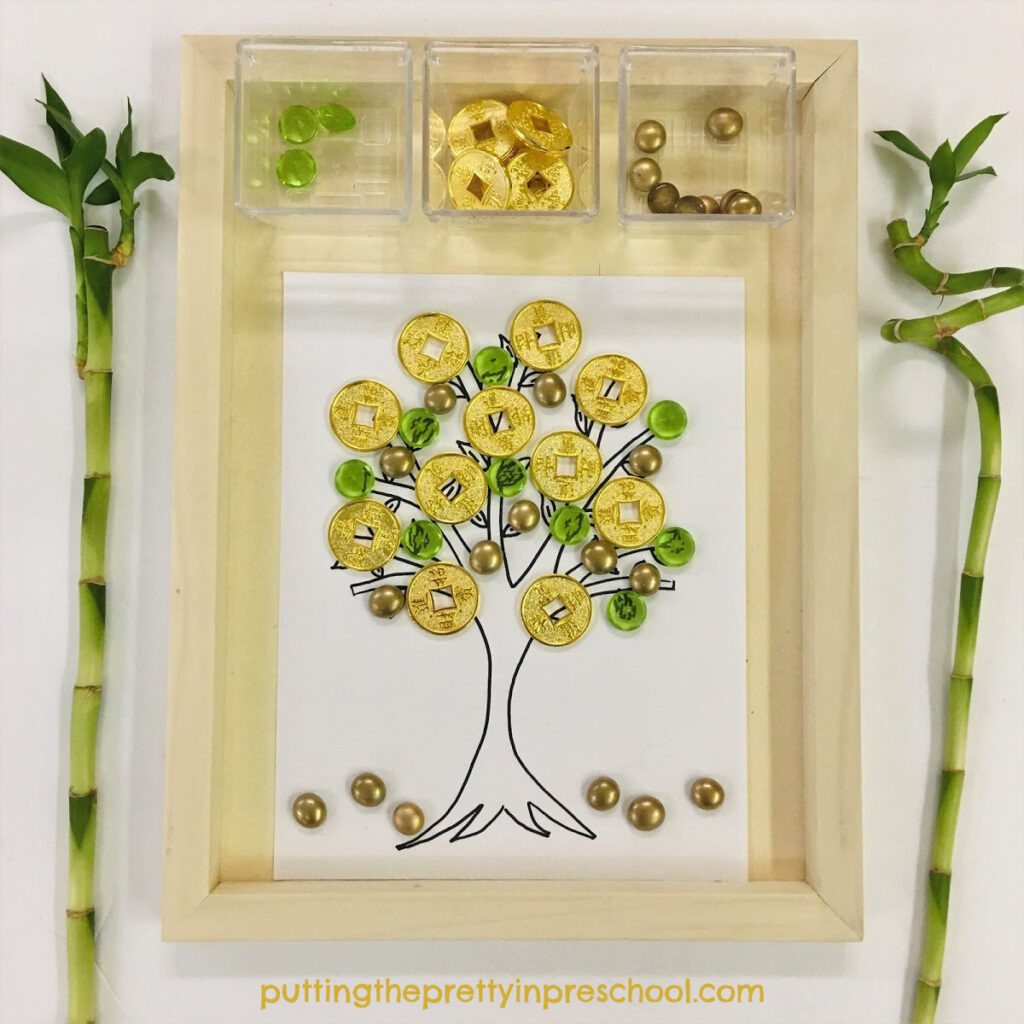 _______
Chinese Money Tree Papercraft
Cut brown paper trees using the template for a pattern. Punch or cut circle shapes from metallic gold cardstock. Then ask your little charges to glue a tree on an 8 ½ x 11-inch piece of paper and glue golden circles around the branches.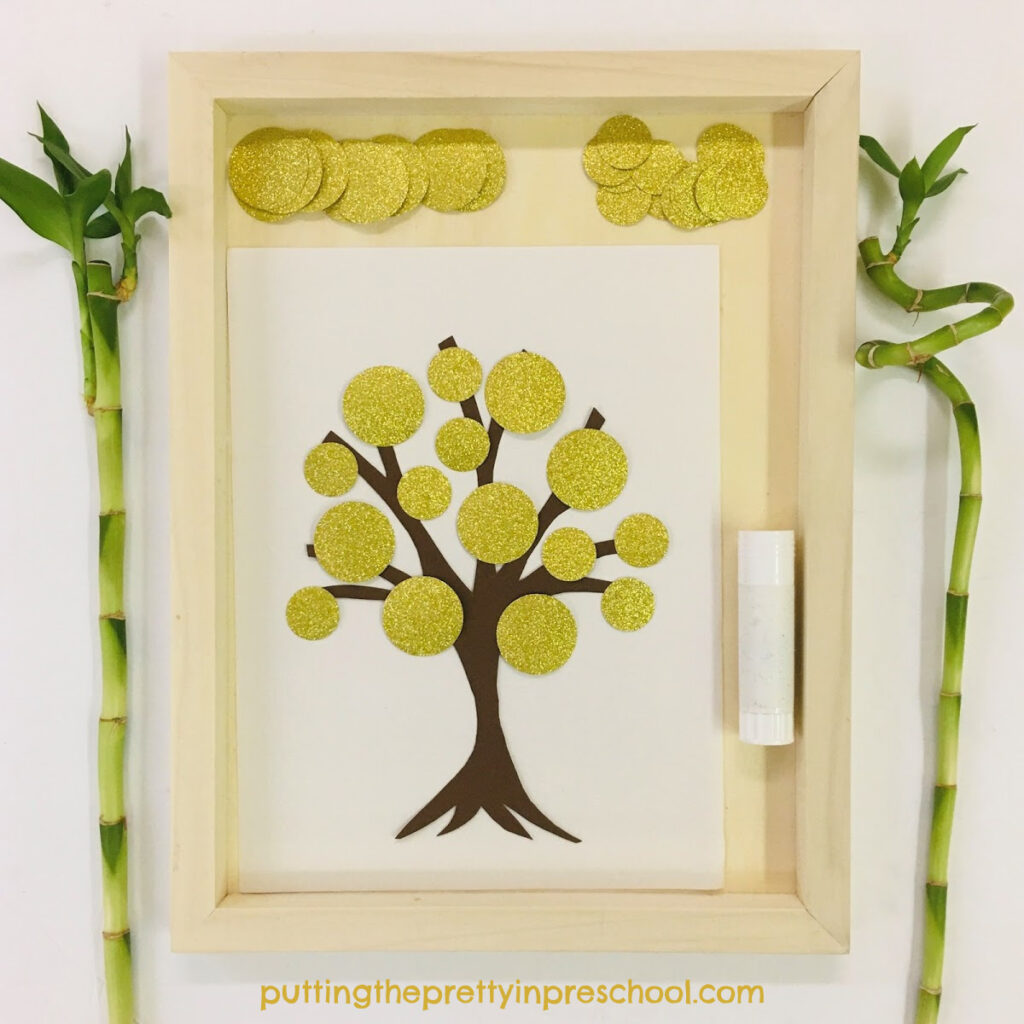 _______
Little ones could also decorate their tree with coins and gems.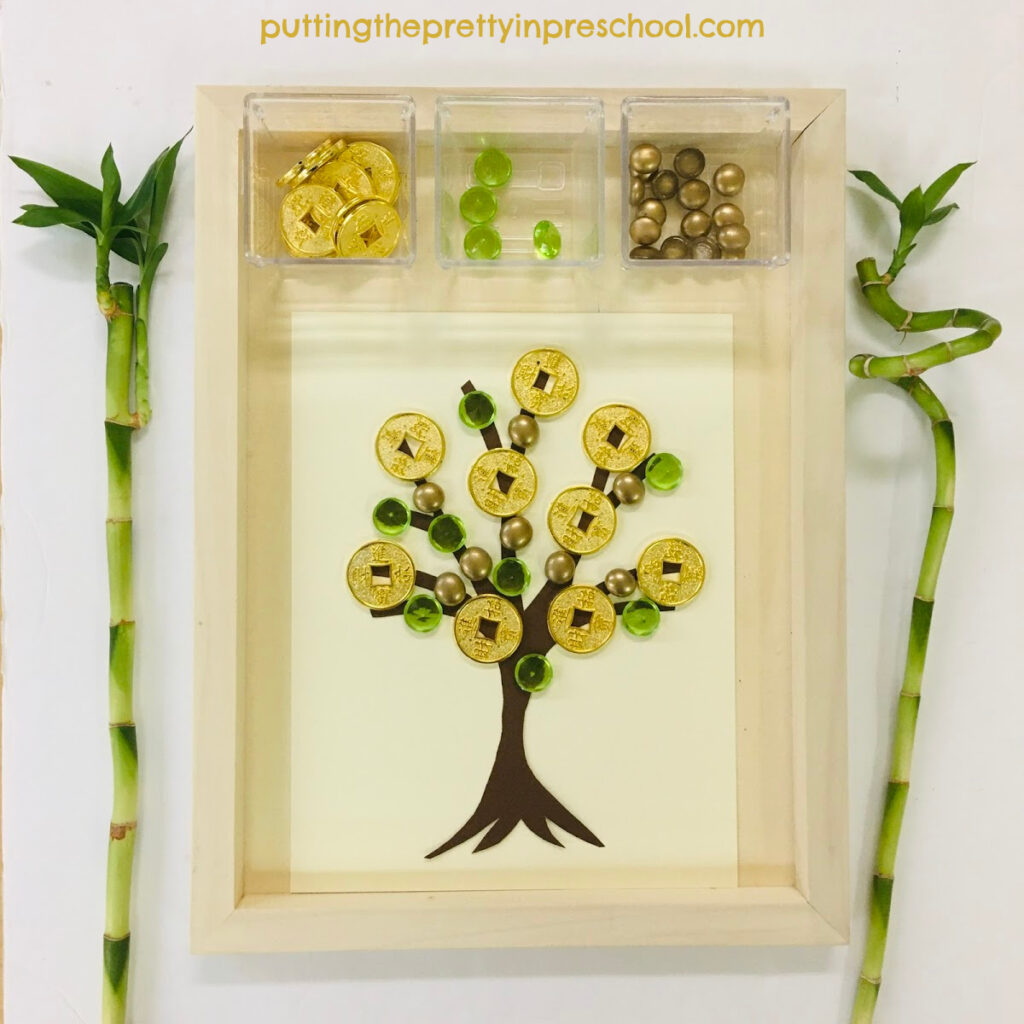 _______
Colored Tree Papercraft
Invite your early learners to color the trunk and leaves of the tree template.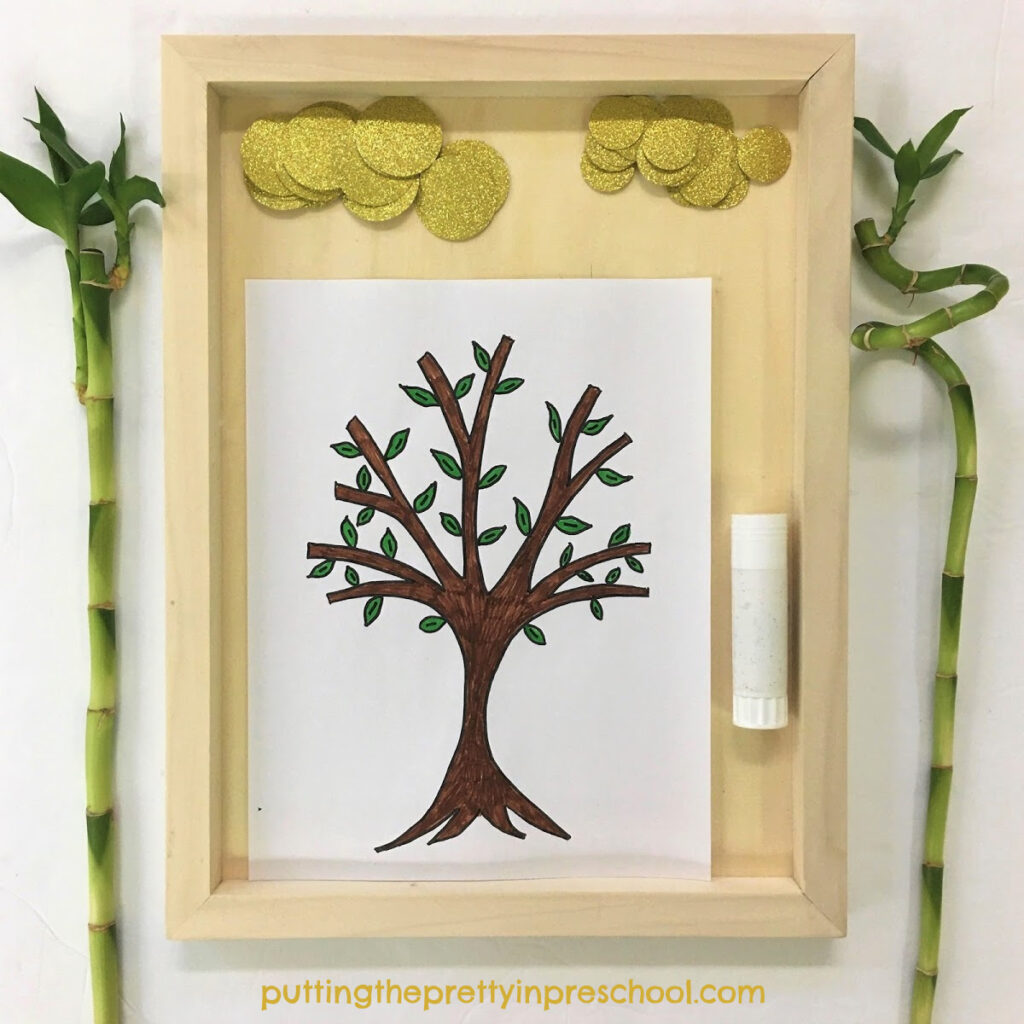 _______
Then ask your little charges to glue golden circles on their tree.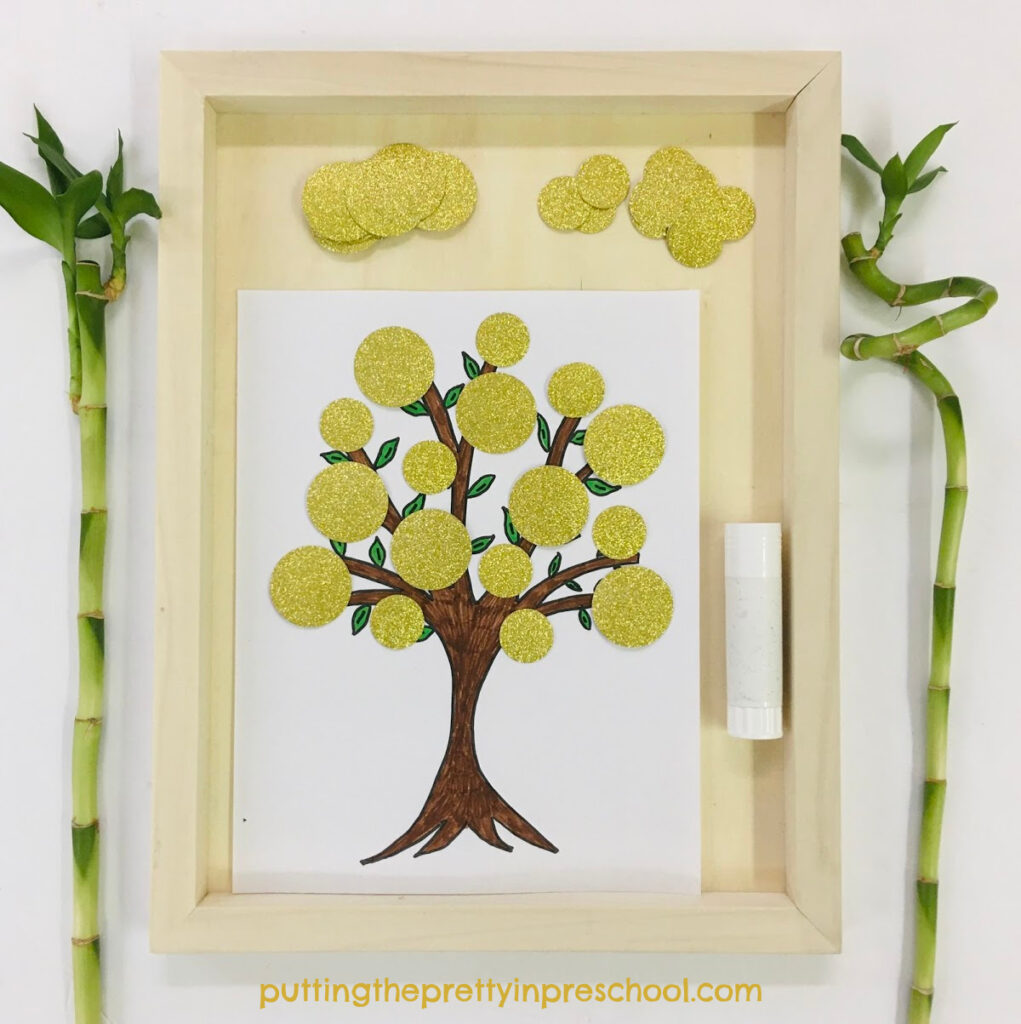 _______
These creative, easy-to-do Chinese money tree activities give early learners a chance to use shiny gold coins and gem loose parts while learning about the Chinese New Year celebration.
_______
Chinese Money Tree For Your Home
In addition to offering artful money tree activities, purchasing a live one is a terrific option. The trees are compact, low maintenance, safe for pets, and good air purifiers.
My favorite variety has a braided trunk and is called Pachira Aquatica. It is actually a few trees carefully intertwined while they are growing.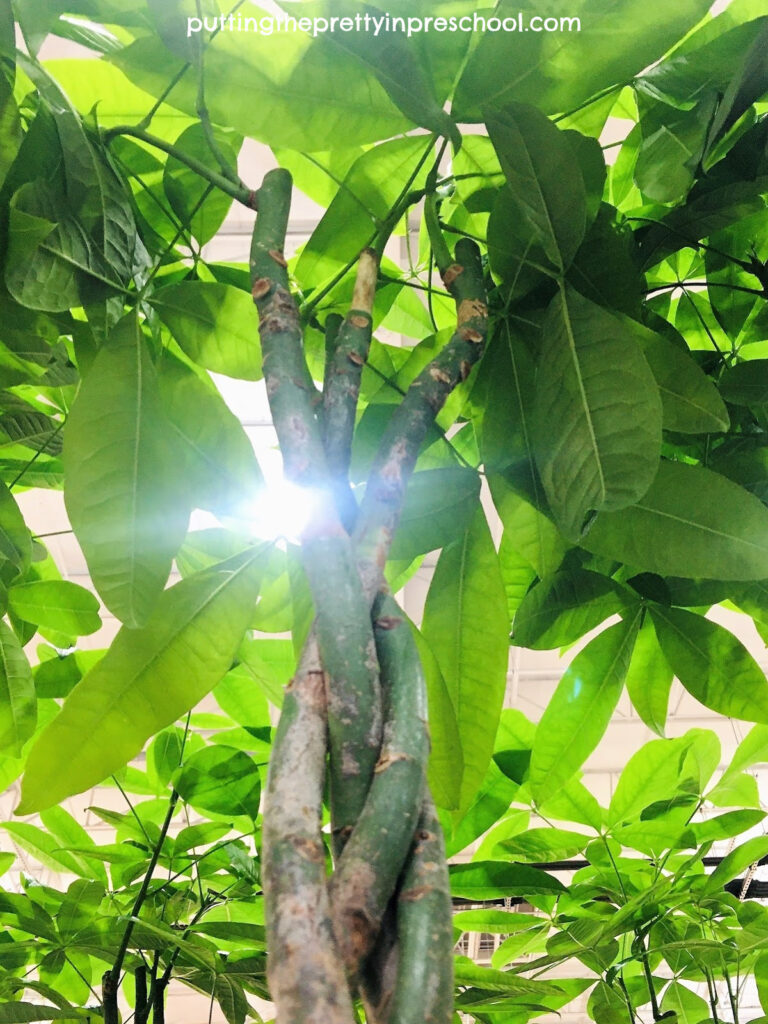 _______
Compound leaves with five leaflets commonly fill the tree. The leaflets represent the five areas of balance: earth, water, wind, fire, and metal.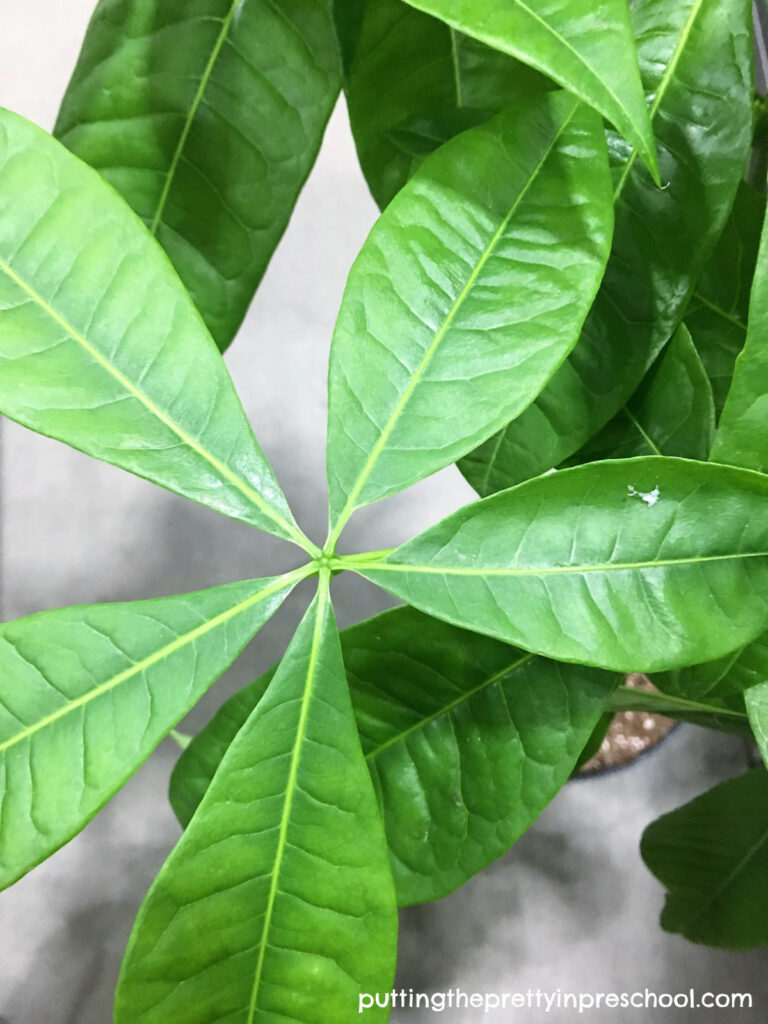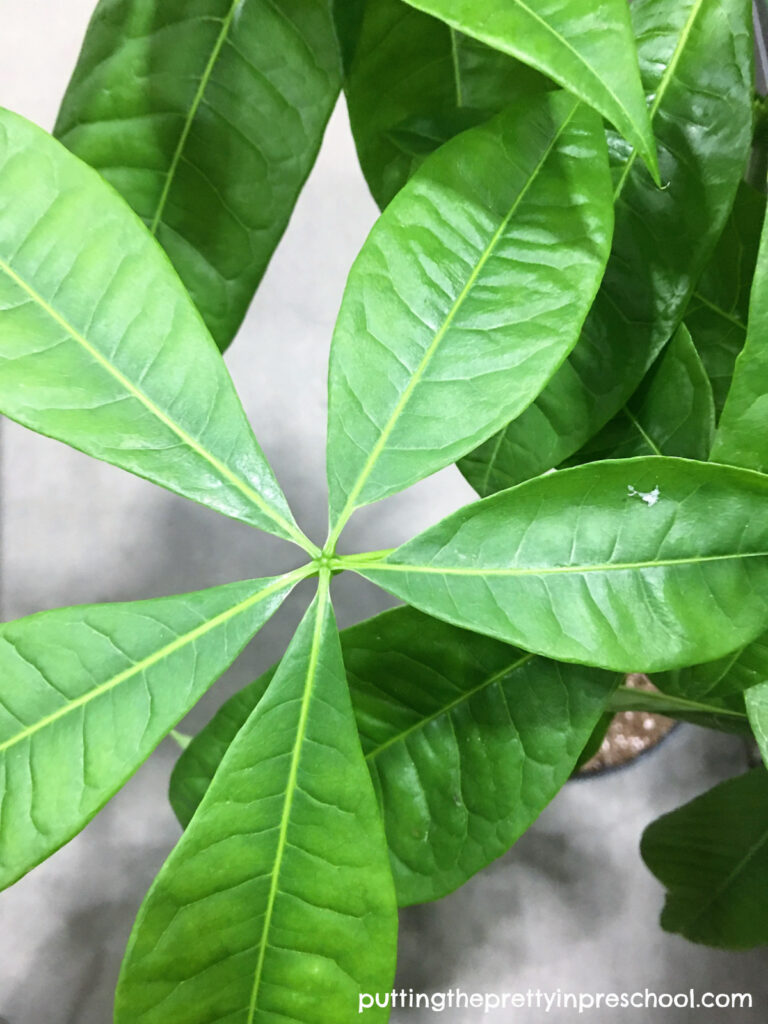 _______
Related: Make a handprint Chinese Coin Tree as featured on firstpalette.com.
_______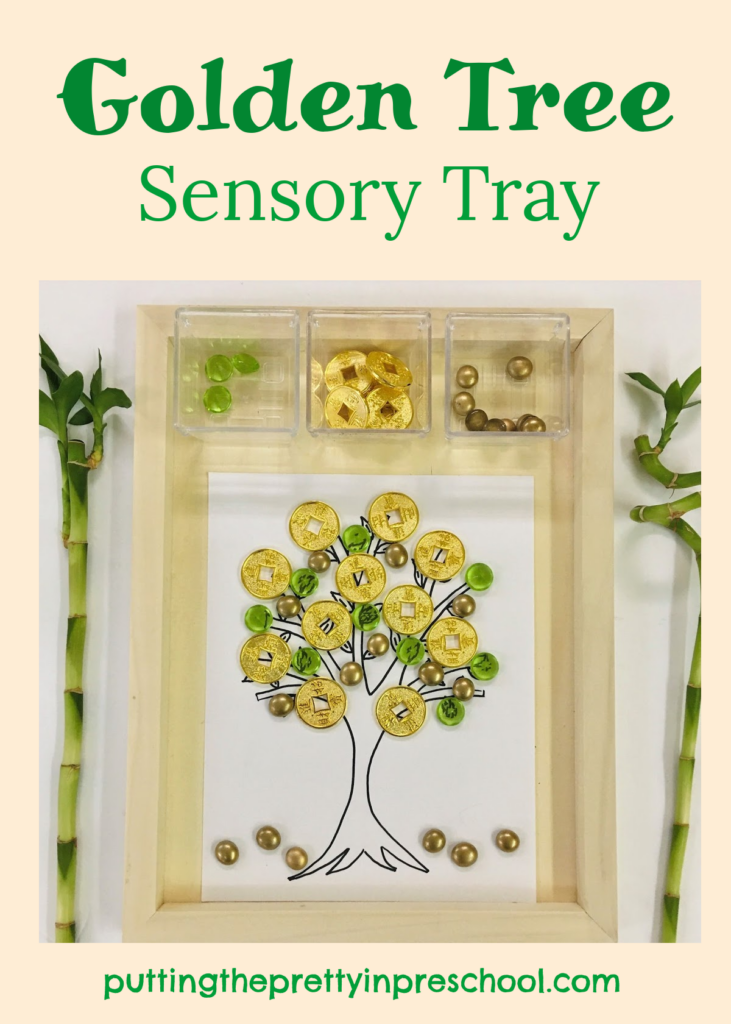 _______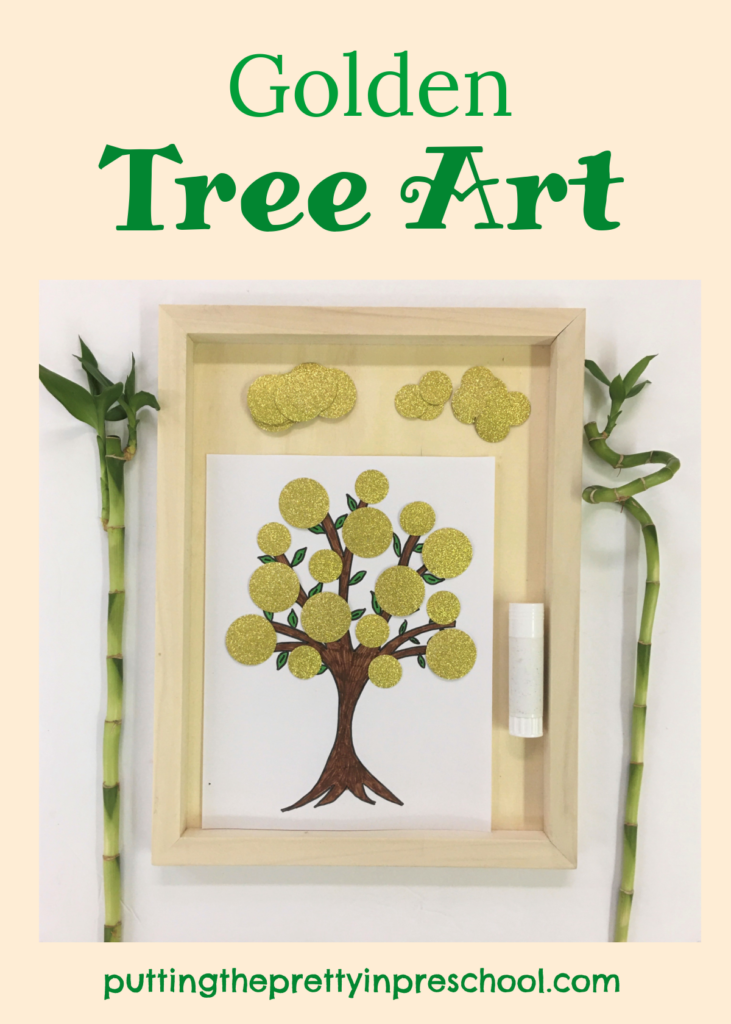 _______
_______
You may also like: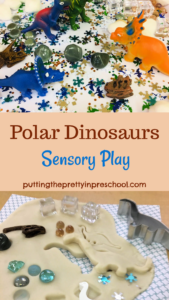 _______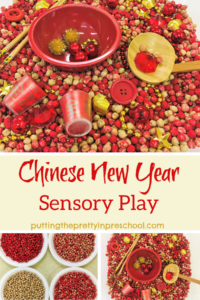 _______
Don't forget to share this post on Pinterest or your favorite social media channel. Sharing is caring!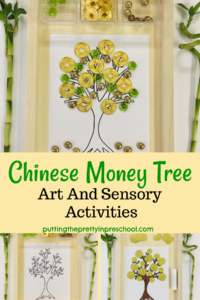 _______
© Annette Kaminsky February 2, 2021
_______
Follow me on social media for more ideas: