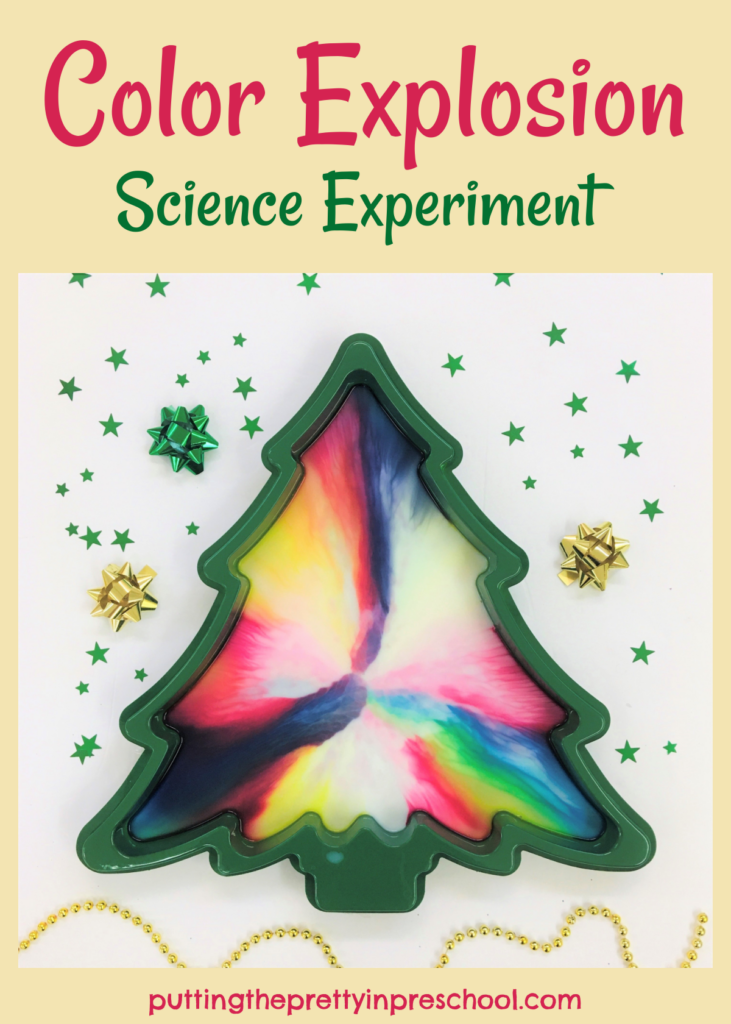 ---
This dramatic color explosion science experiment is one of the simplest ones you will find. It uses ingredients you probably have in your home, is easy to set up, and shows stunning, instant results.
---
Supplies To Collect
serving tray
milk
food coloring (1 – 4 colors)
liquid dish soap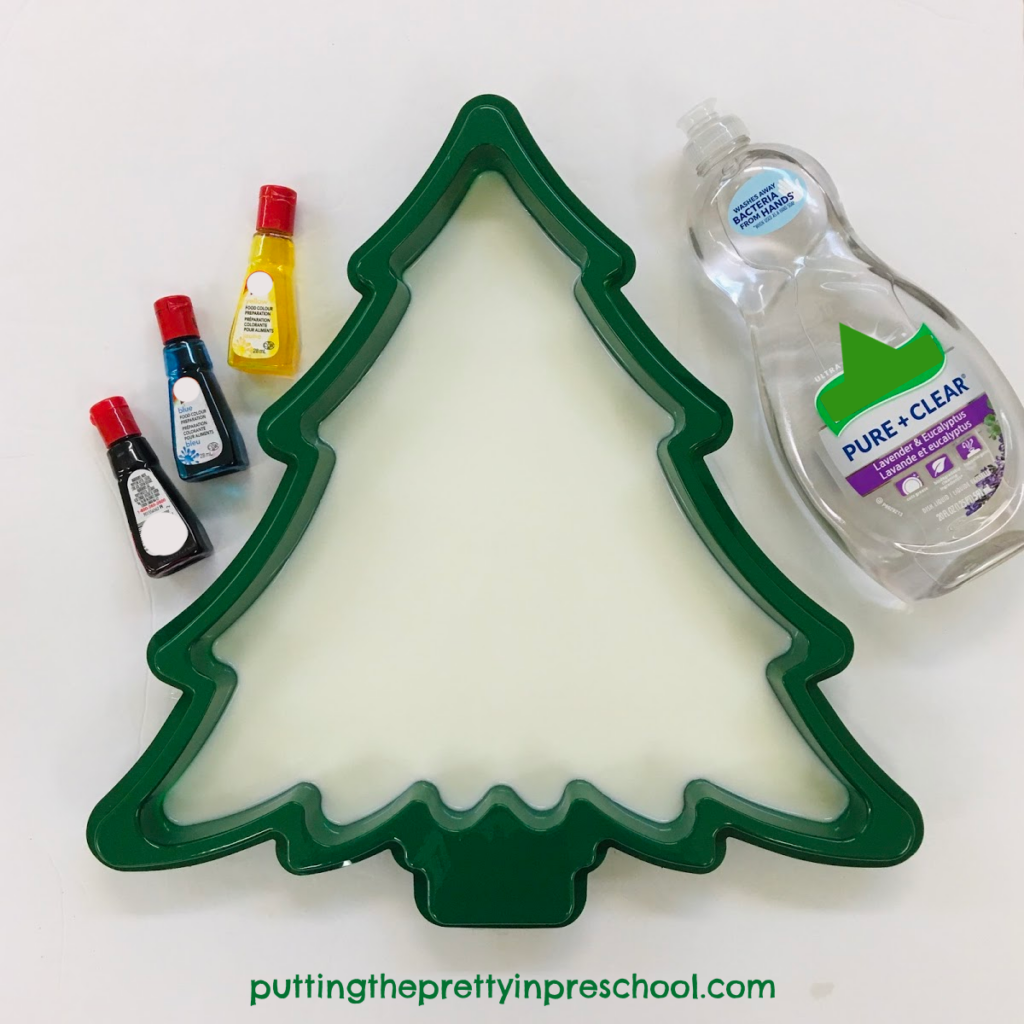 ---
Conducting The Experiment
Pour a thin layer of milk into a serving tray placed on a table. I use an inexpensive 12-inch x 12-inch tree-shaped vegetable tray to add interest to the experiment. About three cups of milk will provide a nice layer in a serving tray this size.
Squeeze drops of food coloring in different parts of the tray. Use one, two, three, or even four colors. Primary colors work well.
Squirt a little dish soap in a few color pools.
---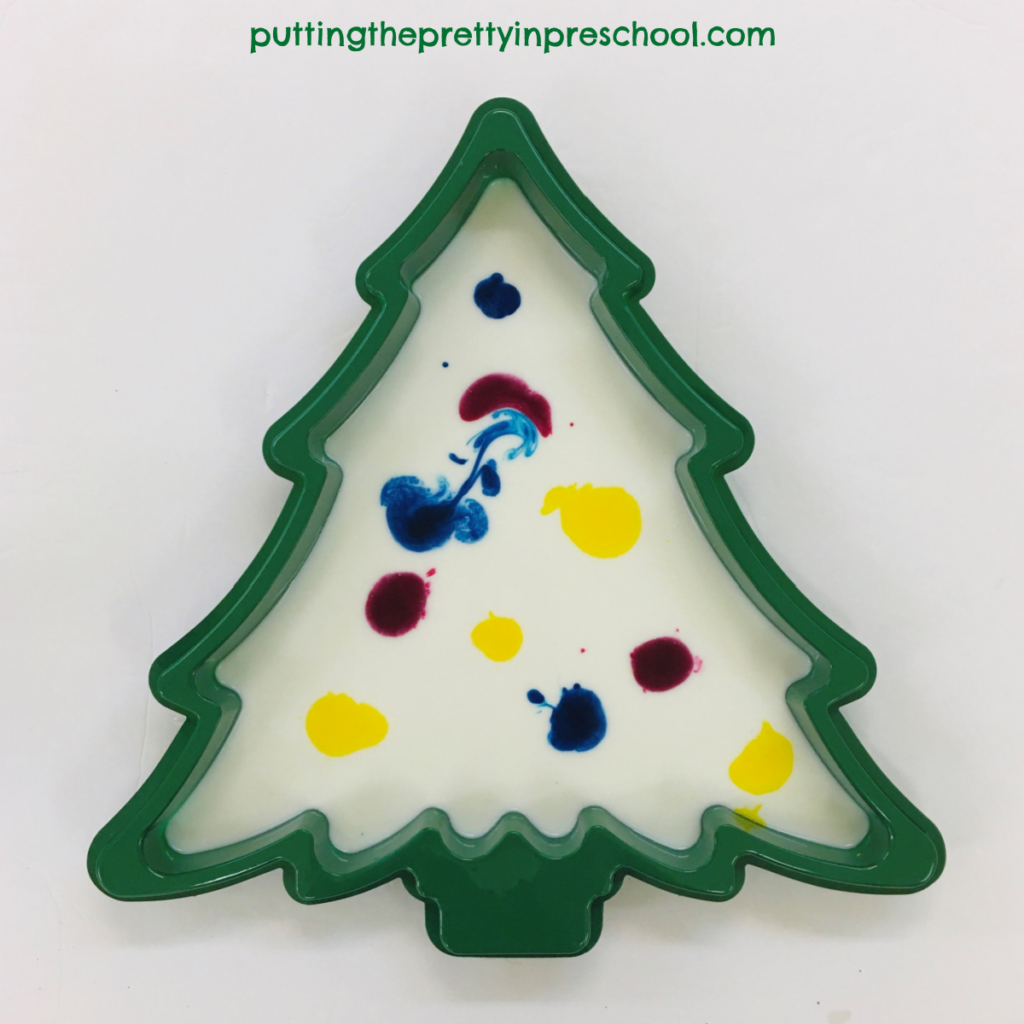 ---
The food coloring immediately explodes to the tray edges, blending and making new colors.
Try adding a bit more food coloring, and one more squirt of dish soap. I add a little more blue, red, and yellow to the bottom right section because most of the color has moved to other areas of the tray. I squirt a tad more soap on top. There isn't a noticeable change right away. In fact, after the initial color burst, nothing much seems to happen.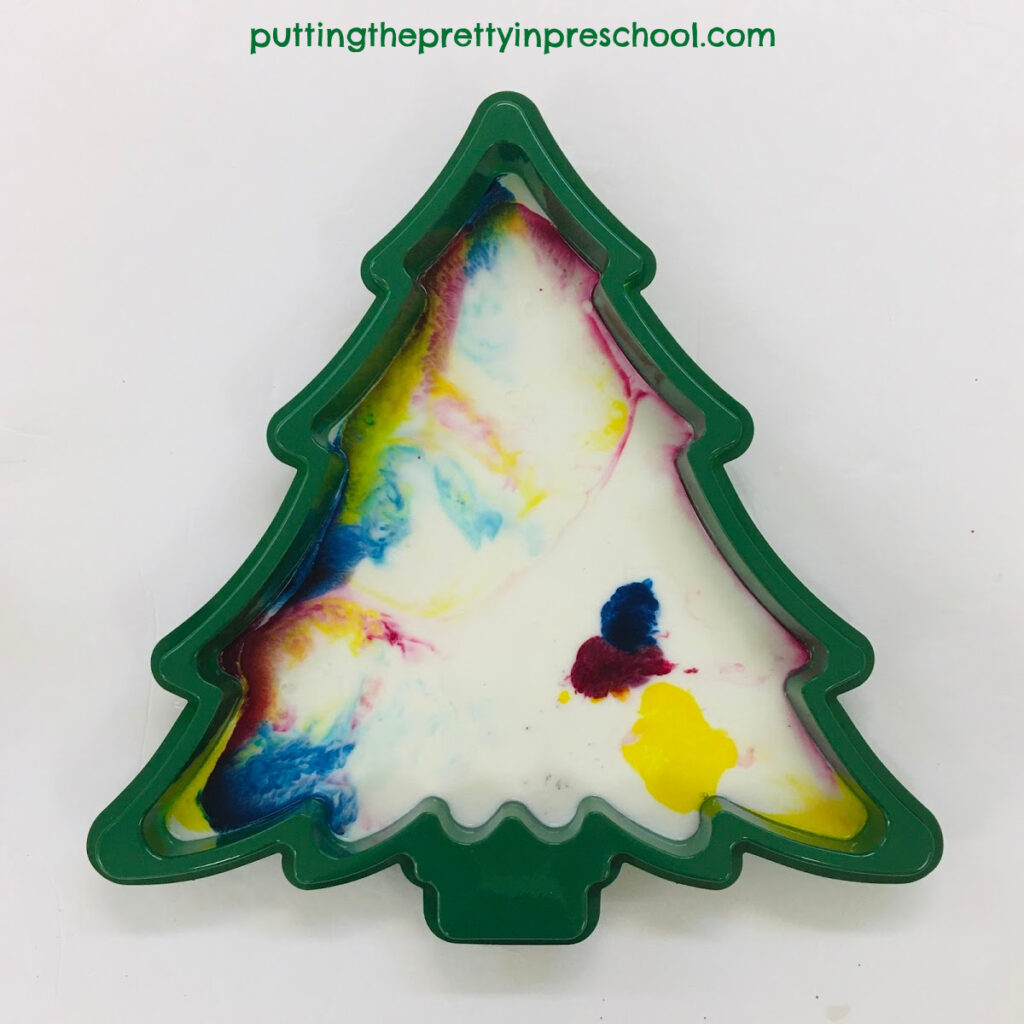 ---
But wait! The experiment doesn't end here. Leave the tray on the table undisturbed, and check back a few times over the next half-hour. The food coloring slowly moves through the milk and fills the tray.
Each time you look, new color designs are visible on the surface of the milk.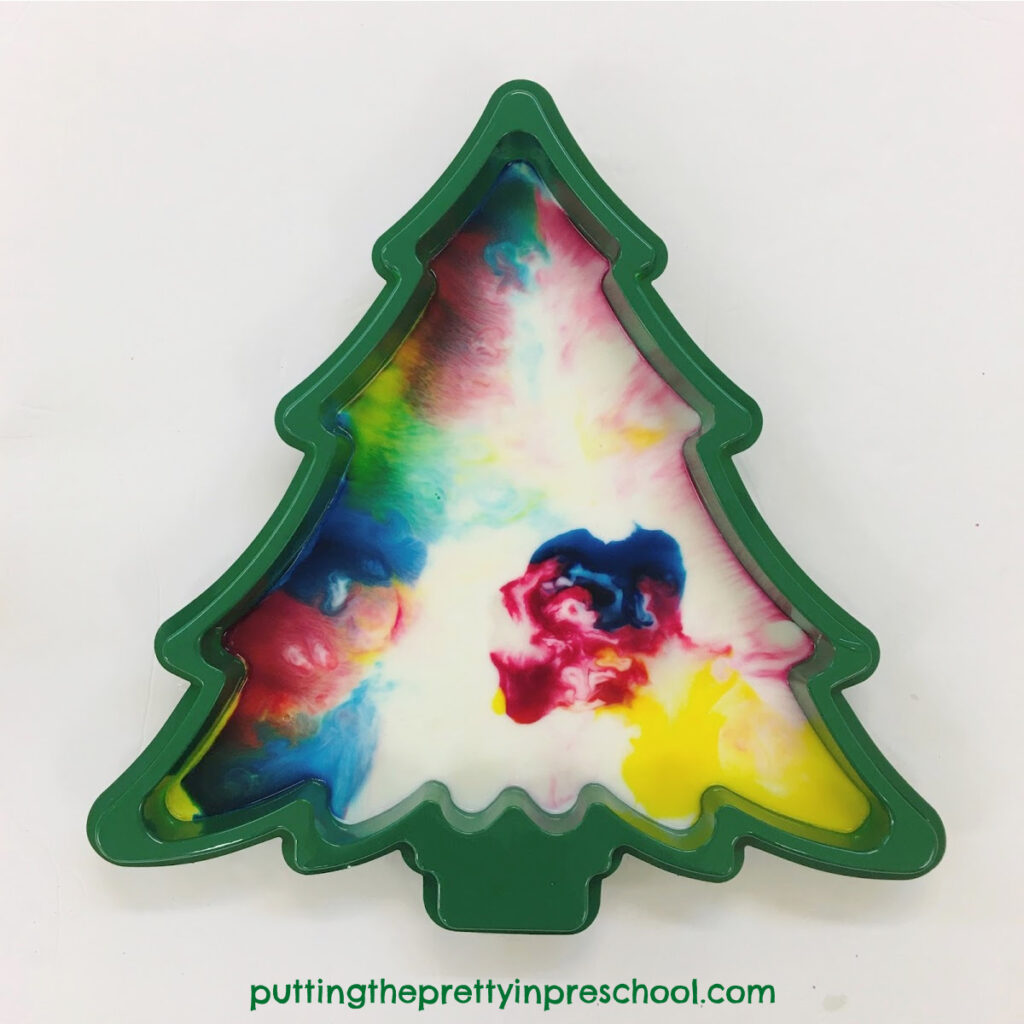 ---
[Read more…]

about Color Explosion Science Experiment