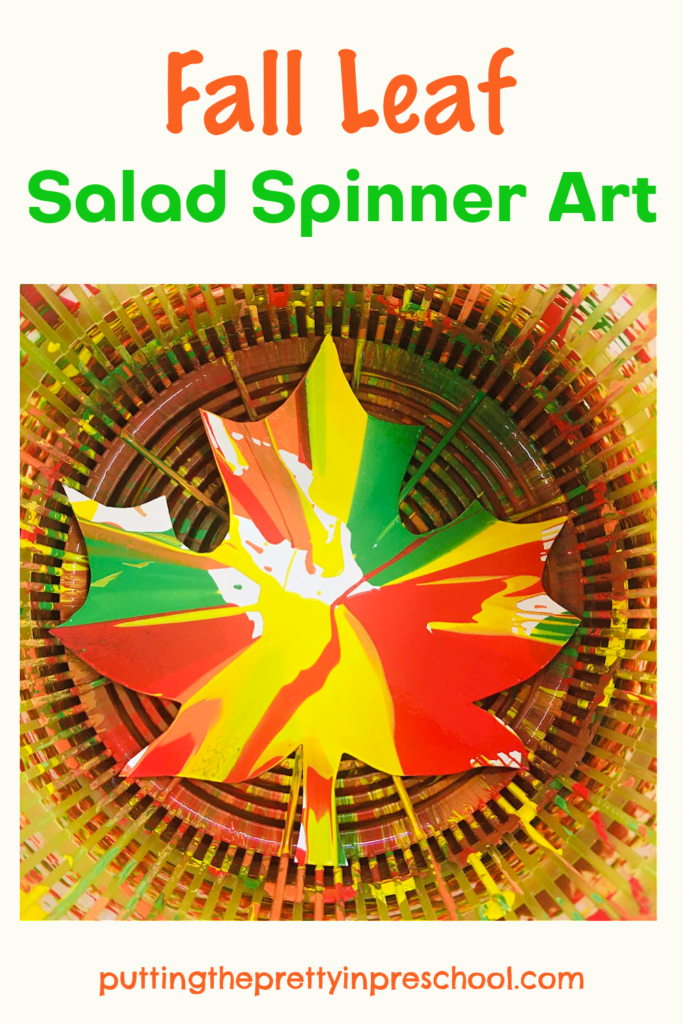 _______
Fall is well underway in our area of the world, and the leaves on the trees have turned bright shades of red, orange, and yellow in the past few weeks. The colorful leaves provide wonderful inspiration for art projects, and this fall leaf salad spinner art activity is one of my favorites.
_______
Follow me on Pinterest for more early learning ideas.
_______
Supplies to Collect
For this fun and easy art project, gather the following supplies:
salad spinner
white cardstock paper
red, yellow, green, and orange tempera paint
paint pots
teaspoons
leaf tracer
pencil
scissors
_______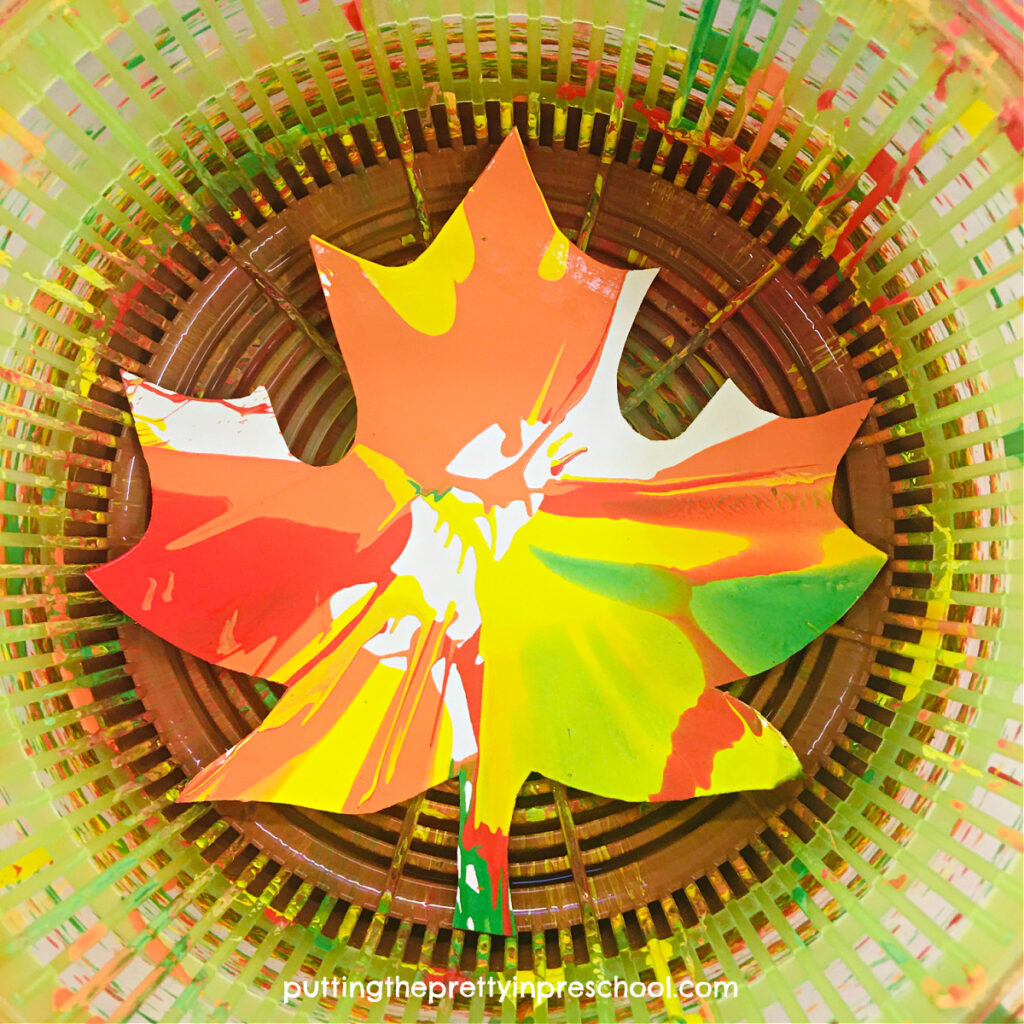 _______
The Fall Leaf Salad Spinner Art Project
To do this art project, pick a leaf to trace and cut from white cardstock. I feature a maple leaf, as it fits nicely in a salad spinner and has an interesting shape. Cut out a few paper leaves for each child participating.
Next, pour red, yellow, orange, and green paint into small containers, and add a teaspoon to each paint pot.
Then have participants take turns placing a paper leaf in the spinner, dripping paint colors on top, and spinning the salad spinner as fast as they can.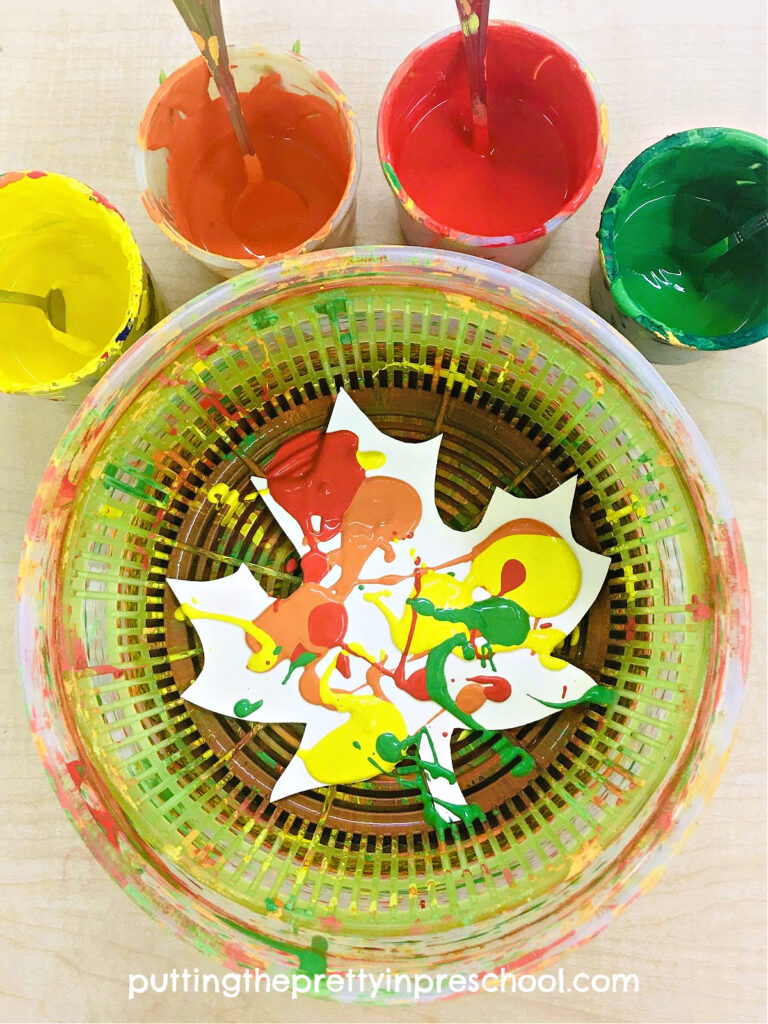 _______
The resulting paint patterns are always a delightful surprise, and the arty leaves are display-worthy. And they make a great addition to year-end school memory albums.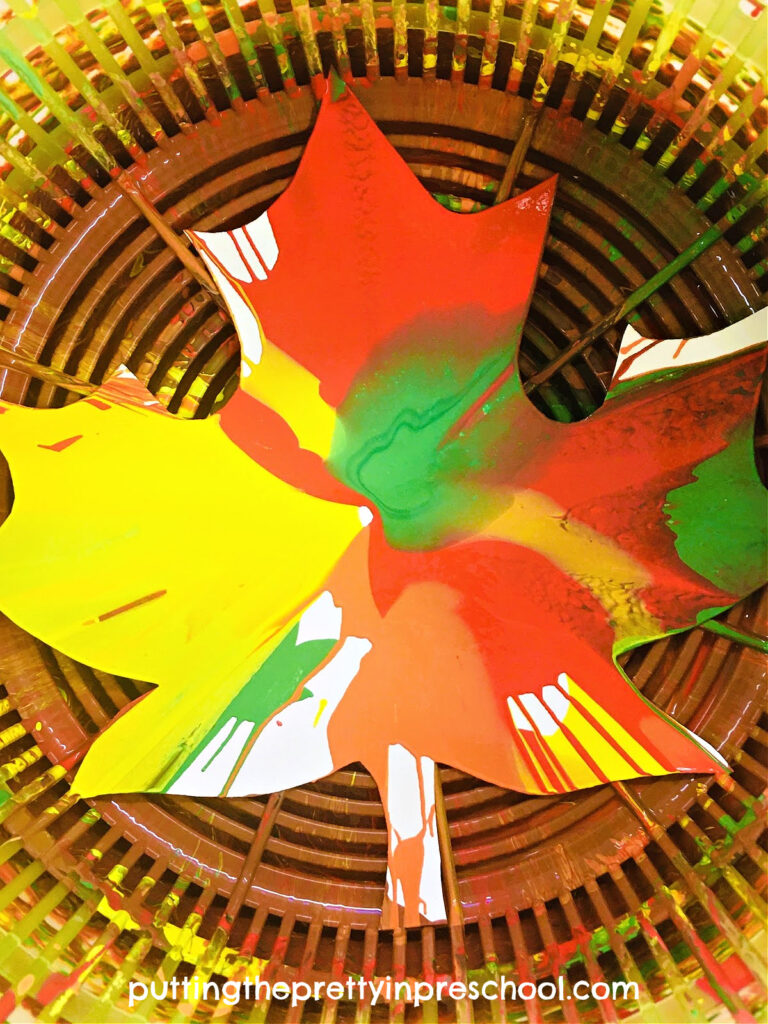 _______
Note: I previously featured maple leaf salad spinner art in a Canada Day post. You can download a leaf template (available in that post) to use for this art activity if you wish.
_______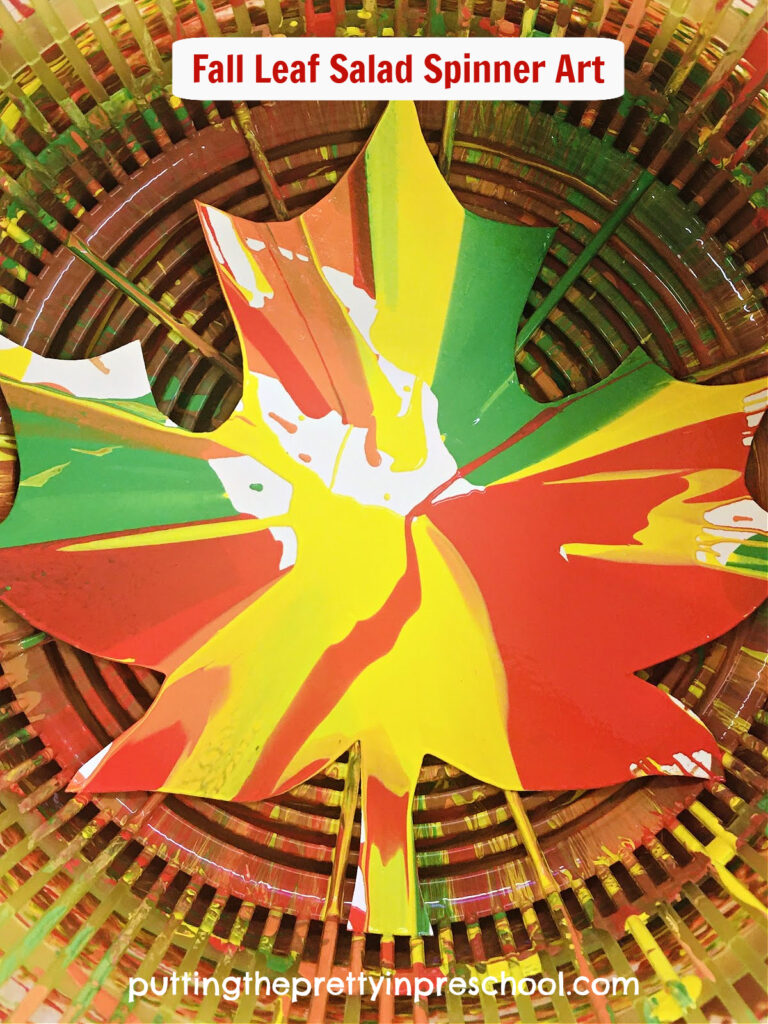 _______
The salad spinner cleans up surprisingly well with soap and water at the end of the art session.
_______
Related: Maple Leaf Theme Activities
_______
_______
You may also like: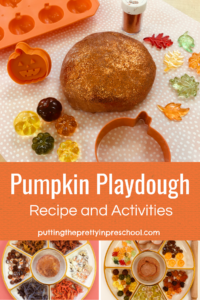 _______
Butterfly Sunflower Papercraft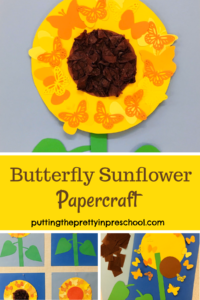 _______
Don't forget to share this post on Pinterest or your favorite social media channel. Sharing is caring!
_______
© Annette Kaminsky October 27, 2022
_______
Follow me on social media for more ideas: