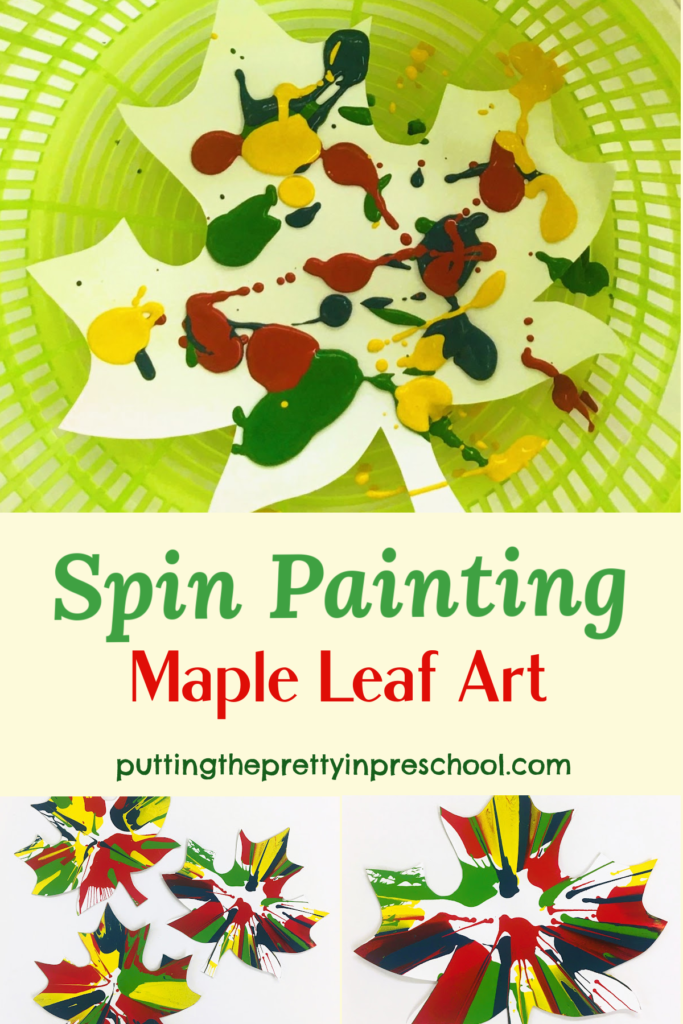 _______
This spin painting maple leaf art activity is perfect for Canada Day, fall, or any time of the year. Early learners will LOVE using a salad spinner to make it! You will not find a simpler or more satisfying process art project.
Salad spinner art brings back memories of going to our local fair in the summer when I was young. There would always be a station with spin art, and it was my favorite activity to try.
_______
Follow me on Pinterest for more early learning ideas.
_______
Supplies To Collect
For this easy and stunning spin painting art project, gather the following supplies:
salad spinner
white cardstock paper
tempera paint
paint pots
teaspoons
maple leaf tracer
pencil
scissors
_______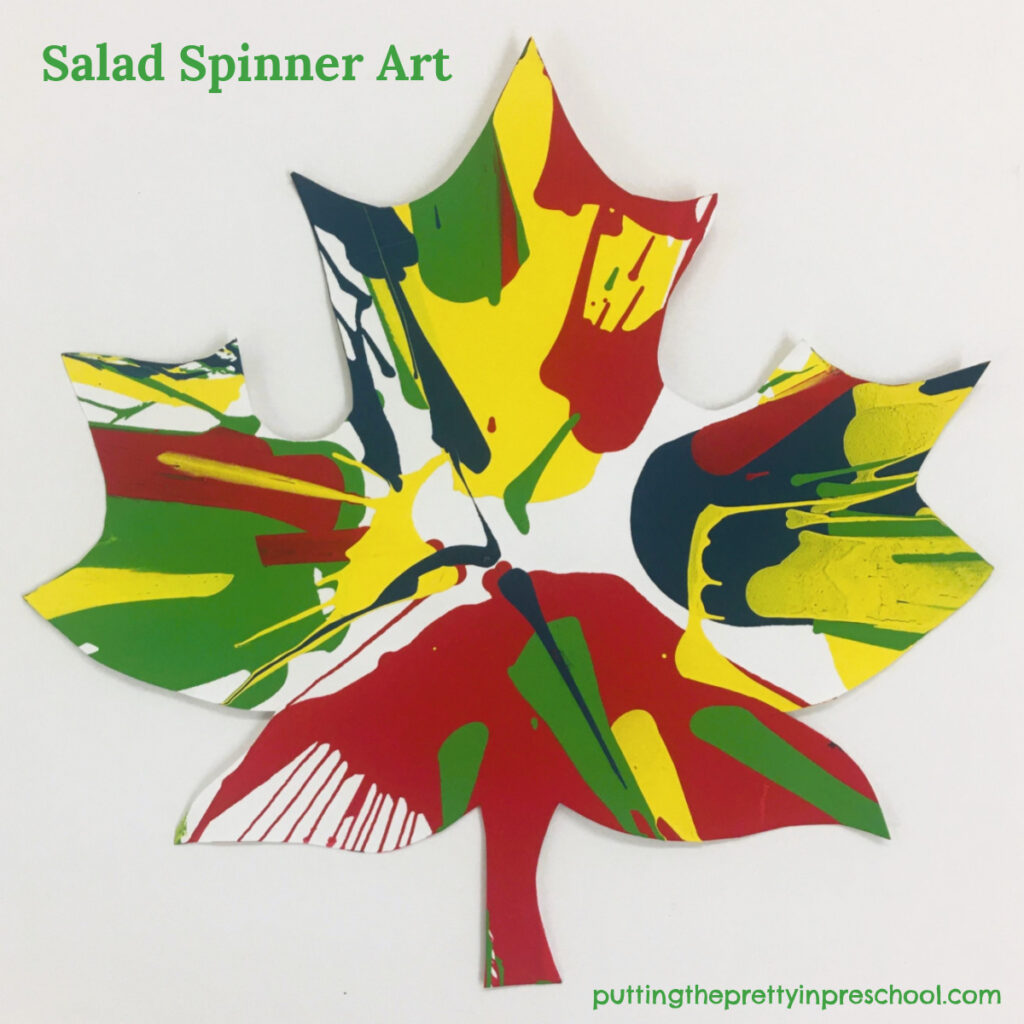 _______
Creating Spin Painting Maple Leaves
_______
To offer this process art project, trace and cut maple leaves from cardstock. Make them just big enough to fit in the bottom of the salad spinner you are using. Feel free to download this template to use as a tracer.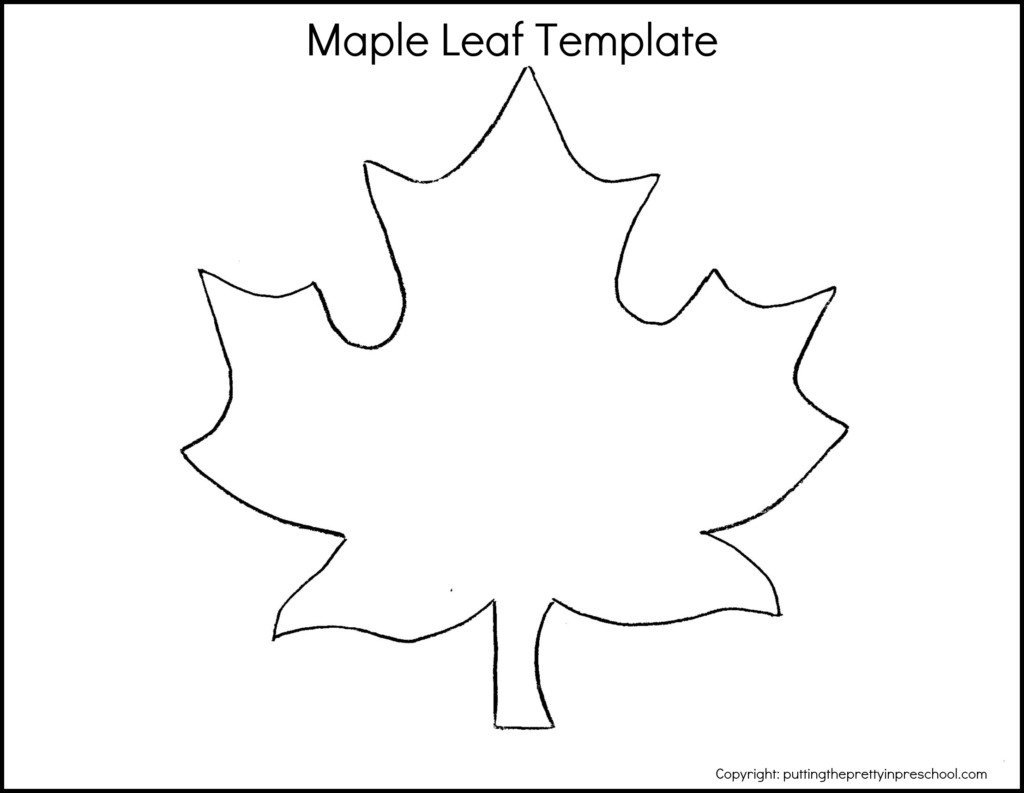 _______
_______
Set a cut leaf in the bottom of the salad spinner. I purchased an economical one just for art. But a salad spinner you have handy in your kitchen works just fine. The paint washes out surprisingly easily.
Next, place the cut maple leaf inside the spinner and cover it with the lid.
Using tempera paints in paint pots, invite your early learner to generously drip paint in colors of choice onto the leaf. I feature paint colors commonly found in our Canadian landscape and home décor. Red and white paints would work well for Canada Day. And of course, tempera paints in fall colors would look beautiful.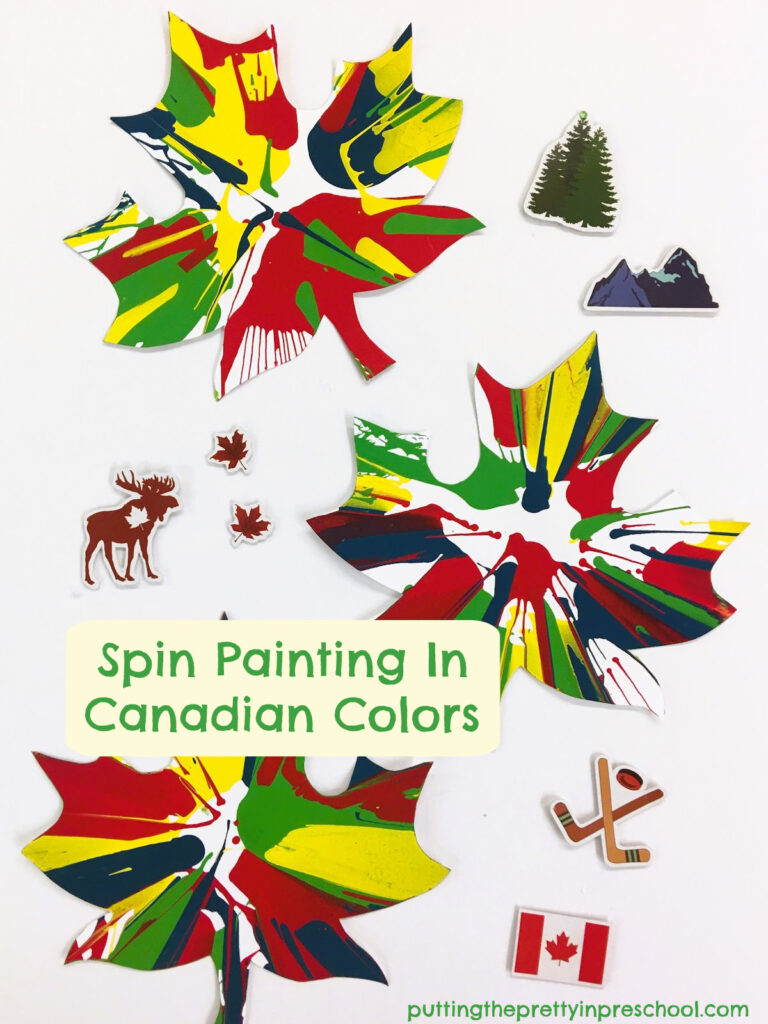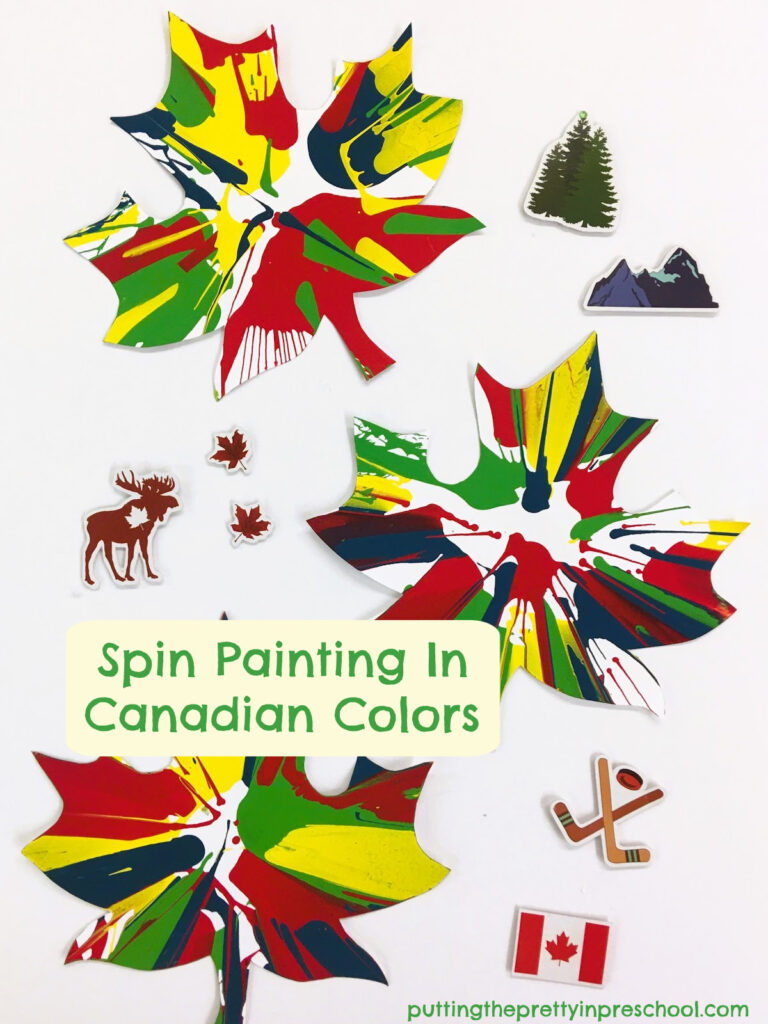 _______
Invite your little learner to spin the salad spinner for at least ten seconds.
Take off the lid and admire the beautiful result together.
After the first project, your little learner will want to make a few more. And the whole family may wish to get in on this gorgeous spin painting maple leaf art activity!
_______
_______
Related: Valentine's Day Process Art
_______
_______
You may also like: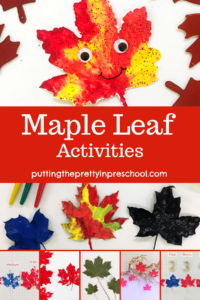 _______
_______
Don't forget to share this post on Pinterest or your favorite social media channel. Sharing is caring!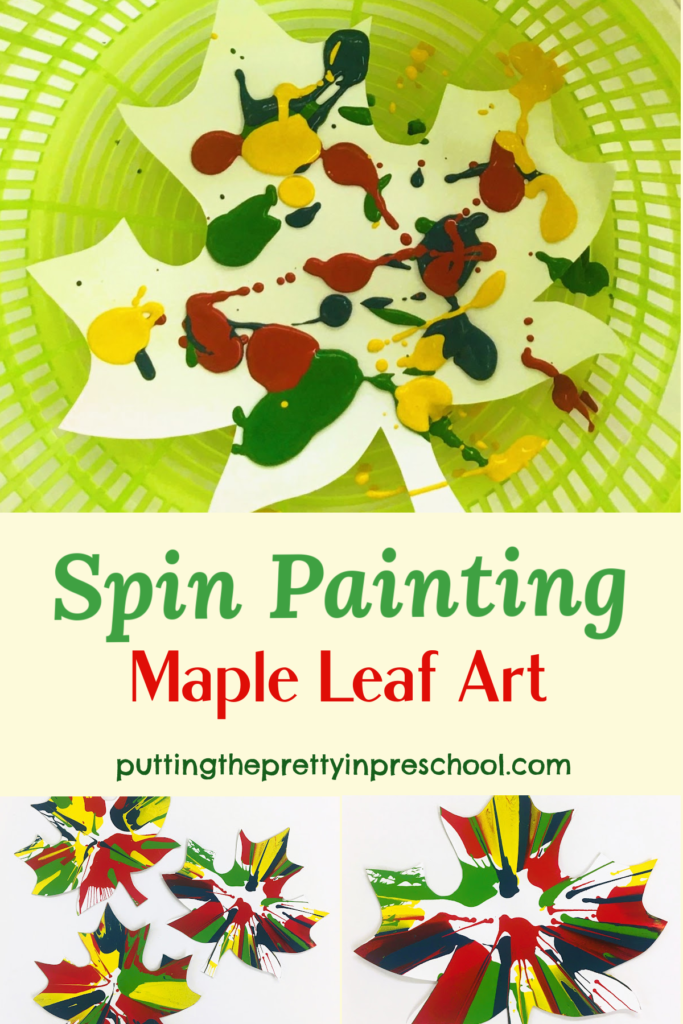 _______
© Annette Kaminsky  June 29, 2022
_______
Follow me on social media for more ideas: