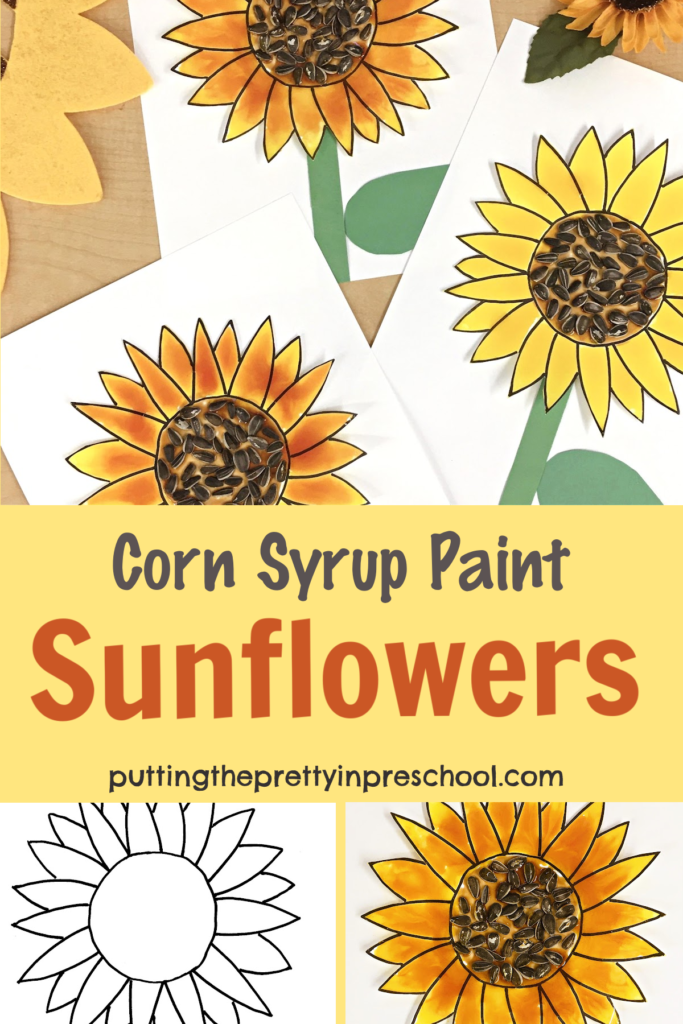 _______
If you've followed my blog for a while, you can probably tell that I like both sunflowers and corn syrup paint a lot. I regularly post sunflower activity ideas and frequently feature corn syrup paint art. These corn syrup paint sunflowers perfectly showcase the beauty and appeal of this shiny, glossy paint. Prepare to be wowed!
_______
Follow me on Pinterest for more early learning ideas.
_______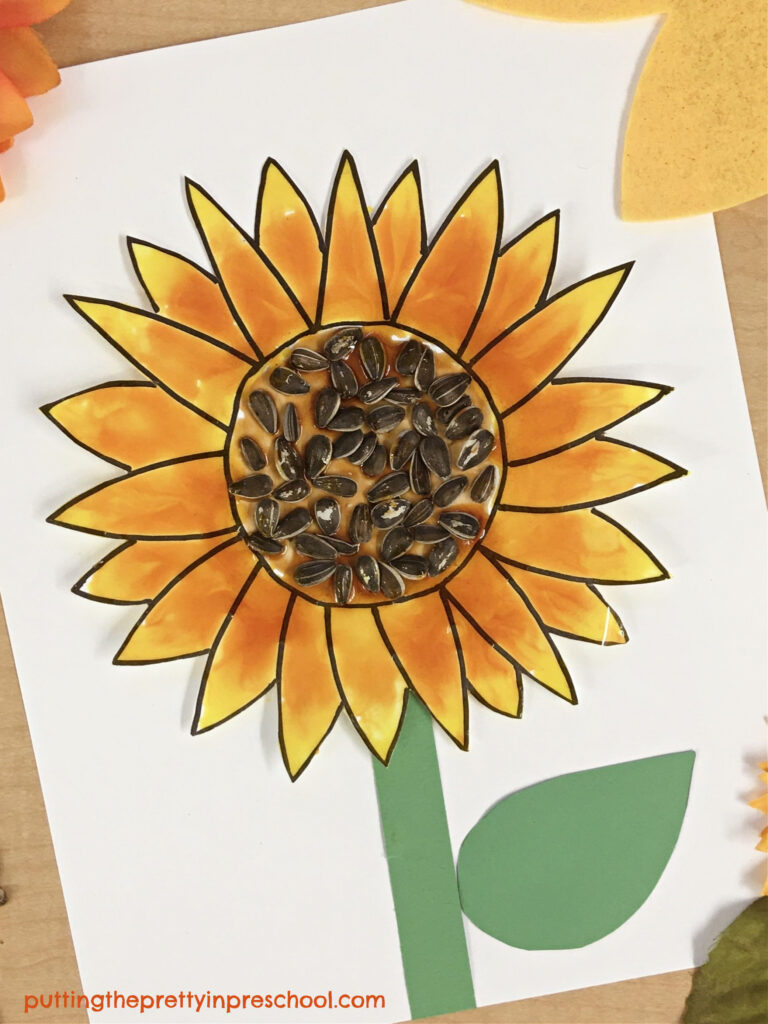 _______
Supplies To Collect
For this easy-to-do, pretty painting activity, gather the following supplies:
white corn syrup
blue, red, and yellow food coloring
sunflower seeds
baby food jars
paintbrushes
teaspoons
8 ½ x 11-inch white cardstock paper
green construction paper
scissors
glue stick
glue gun
pencil
sunflower template
plastic tablecloth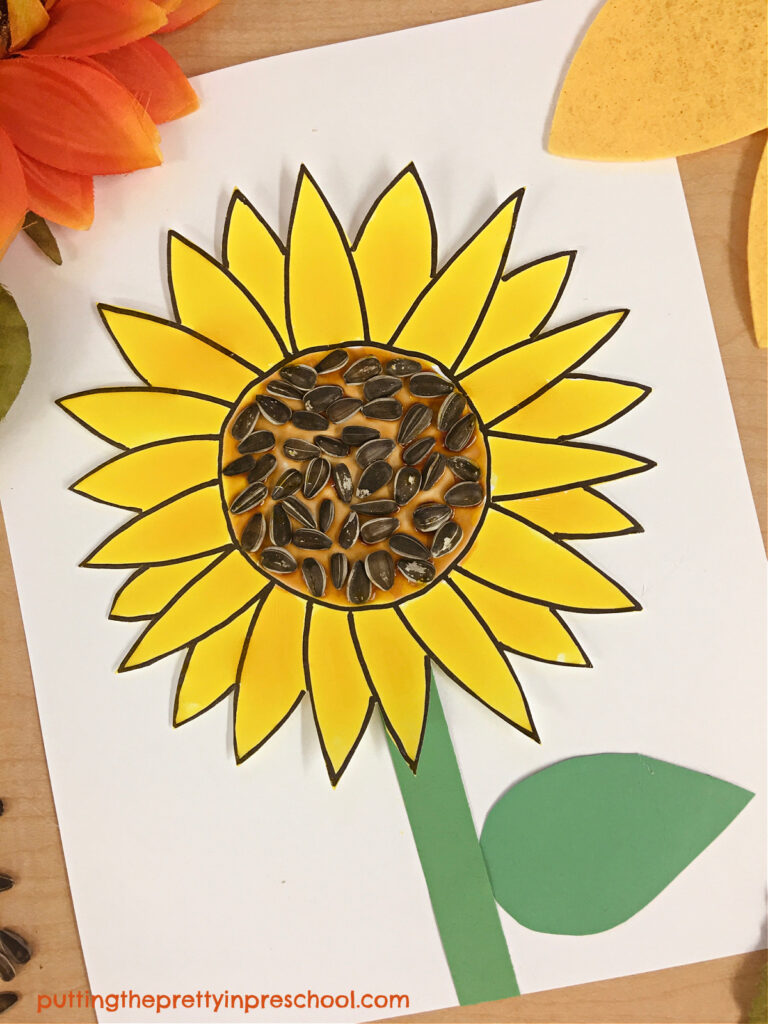 _______
Making The Corn Syrup Paint Sunflowers
There is always white corn syrup in my art supply collection, as I love using it in painting activities. But you can substitute light corn syrup instead.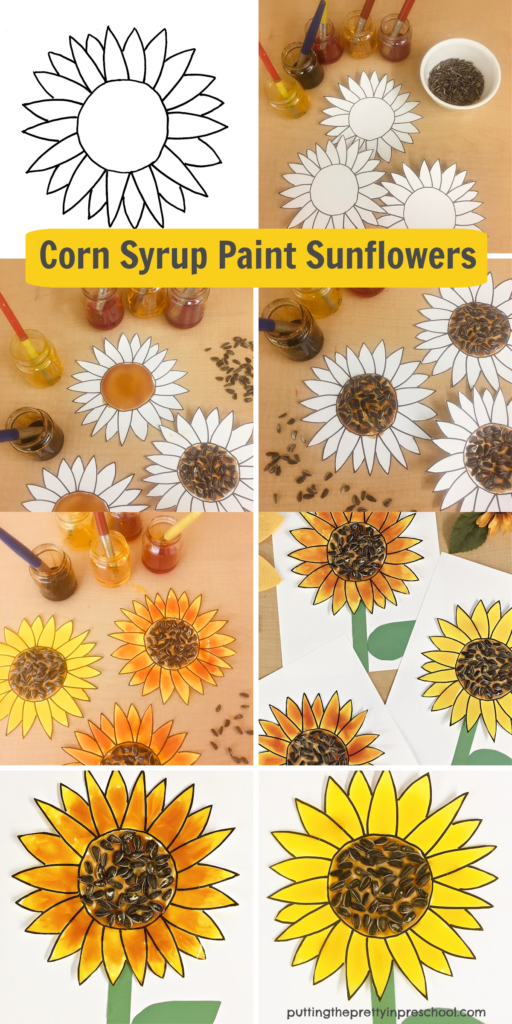 _______
First, pour the corn syrup into three baby food jars, or paint containers you have handy. Add a few drops of red, yellow, and blue food coloring to one jar and mix it with a teaspoon to make a shade of brown. Add a few drops of yellow to another and stir. Mix red and yellow colors into a third container to make orange.
Note: The more food coloring drops you add, the darker each hue will be.
Next, trace and cut leaves and stems from green construction paper.
Afterward, cut cardstock sunflowers from a template. Feel free to download and use the sunflower template included in this post.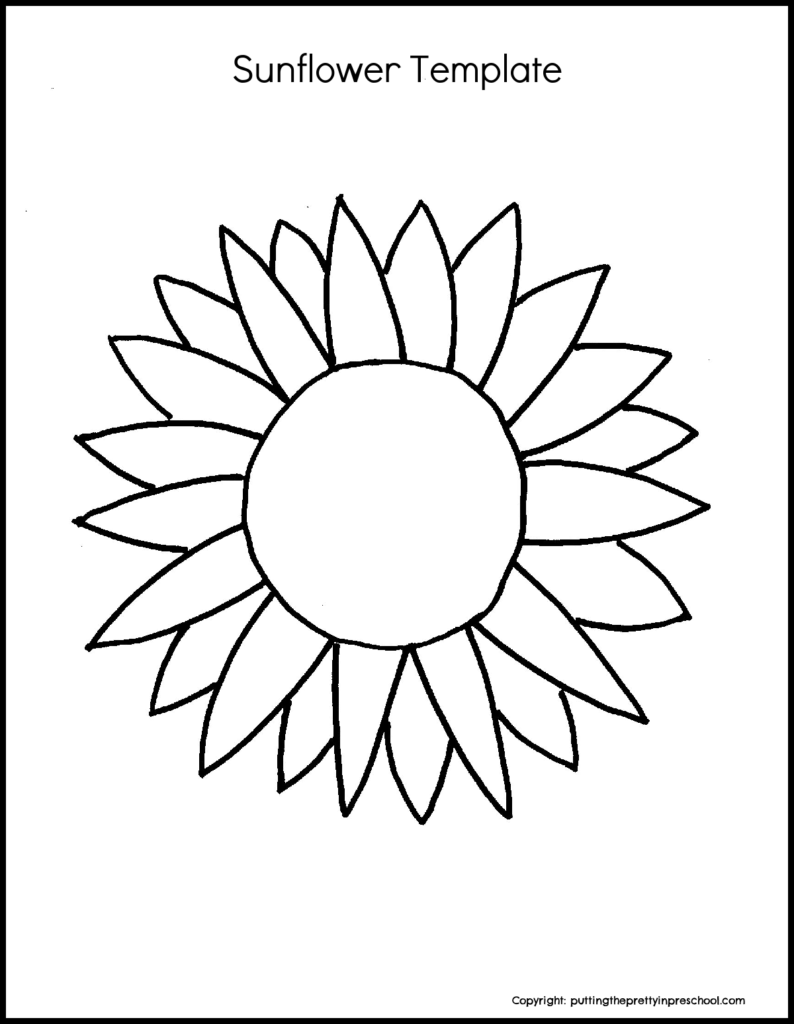 _______
This printable is for individual or one classroom use only.
_______
Then set out the paper sunflowers, brown paint, and seeds on a table covered with a plastic tablecloth. Invite participants to paint the circular middle of their sunflower brown, and press in seeds.
Next, set out the yellow and orange paints and brushes. Ask everyone to paint the petals of their sunflower. They'll love using this bright, slick, translucent paint.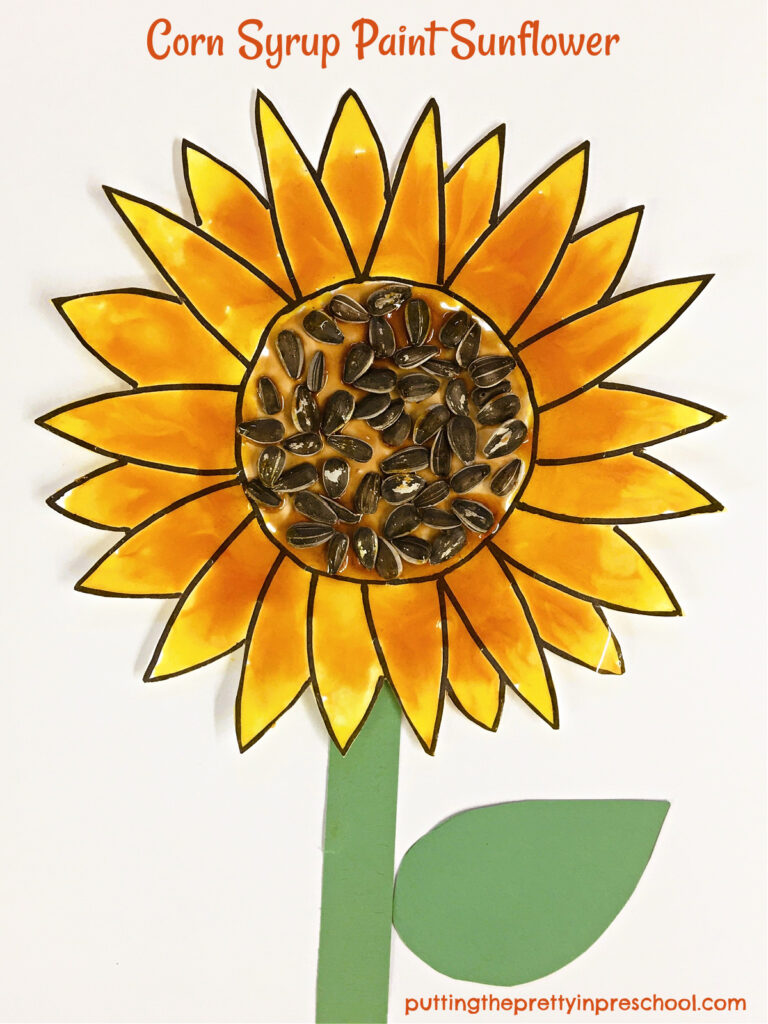 _______
As soon as the artists are finished, move each decorated sunflower onto an 8 ½ x 11-inch white cardstock background, or a cardstock color of choice. Adhere it with a glue gun. Then with a gluestick or glue gun, add a green paper stem and leaf.
The corn syrup paint is thick and sticky, and completed sunflower art projects should be left to dry for a few days.
_______
Displaying The Corn Syrup Sunflower Art
These syrupy sunflowers have a shiny, firm finish when dry, and look beautiful displayed. The art is somewhat transient, as the paint will melt and drip in hot, humid conditions. But I have had a piece on display for over a year and it is still looking fabulous.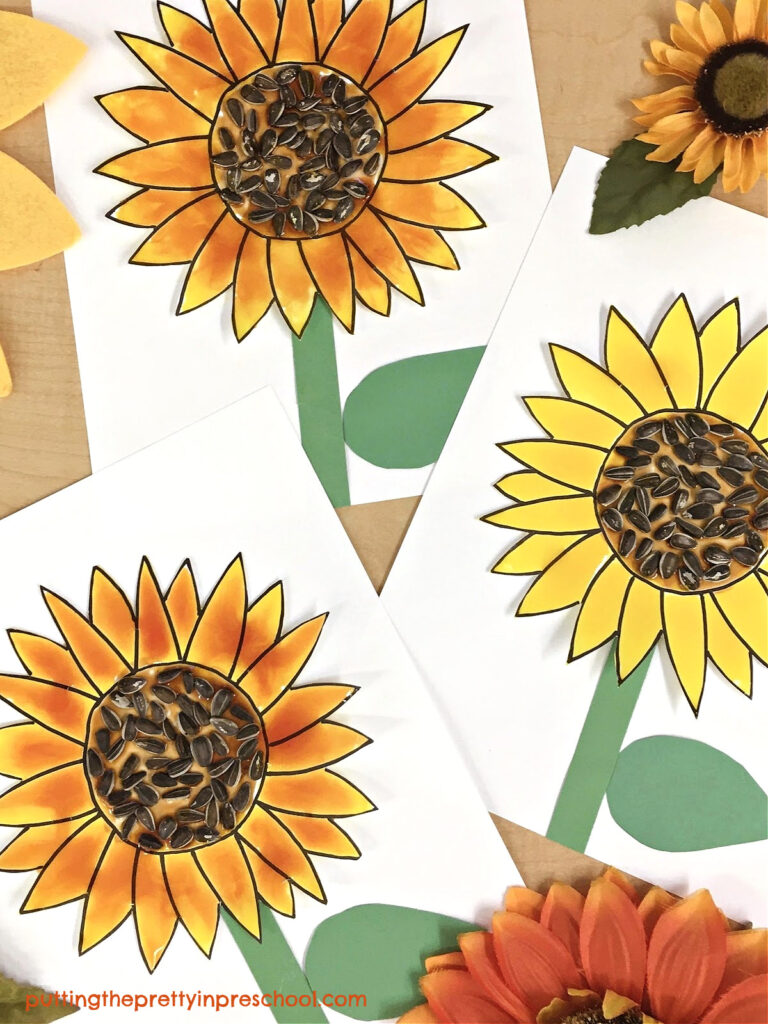 _______
More Corn Syrup Paint Art
As mentioned earlier, I feature lots of corn syrup paint activities on this blog. You may be interested in:
All these art projects yield gorgeous results.
_______
[Read more…]

about Corn Syrup Paint Sunflowers