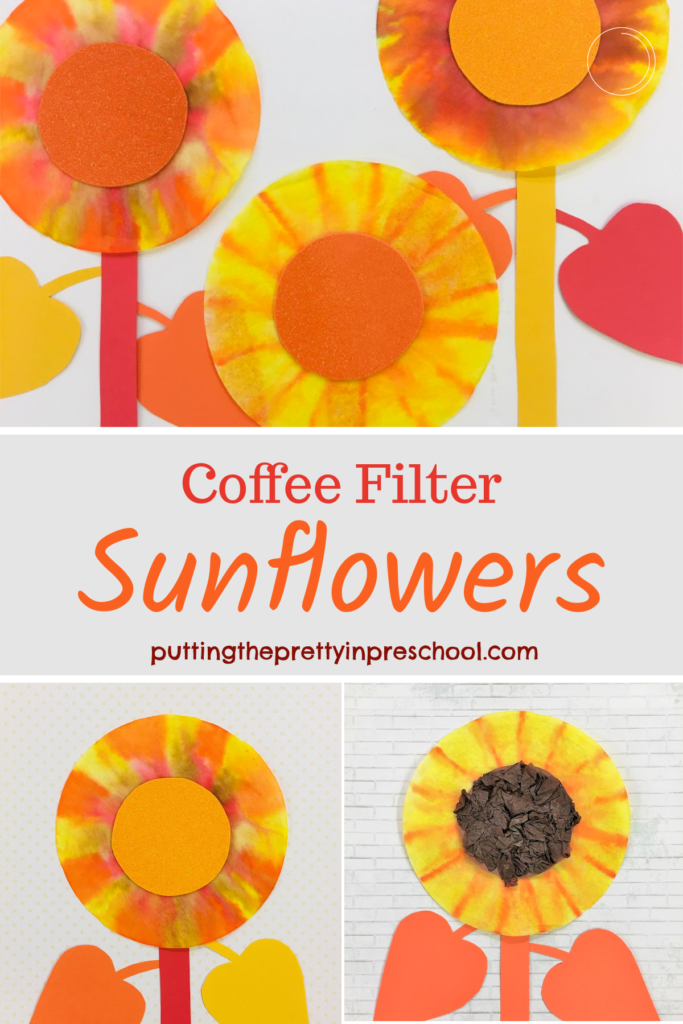 _______
Although it is early November in Alberta, this coffee filter sunflower craft shows that we are not done with color! The fall season in our area of the world is filled with bright, flamboyant hues. But it goes by quickly, and we often get early snows we are not quite ready for.
Aside from being colorful, this craft is easy for little learners to do. And toddlers can join in too!
_______
Supplies To Collect
As with many of my craft ideas, the supplies for this project are easy to find. Gather together the following:
coffee filters
non-permanent felt pens in yellow, red, orange, and brown
orange craft foam
yellow, red, and orange fade-resistant cardstock or construction paper
water spray bottle
12-inch x 12-inch white or complementary hued cardstock
glue stick
plastic tub
_______
Creating The Coffee Filter Sunflower Craft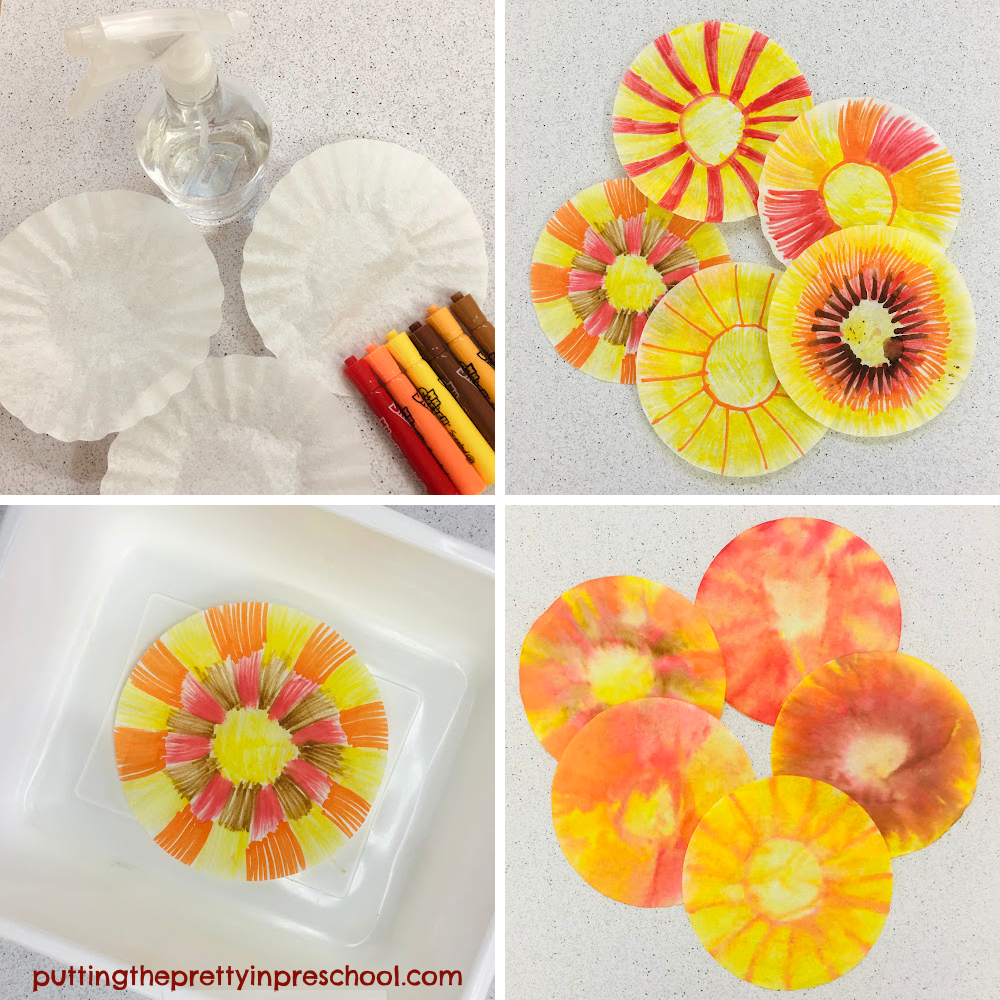 _______
Invite little learners to color coffee filters with non-permanent felt pens. If interested, they can color more than one.
Afterward, each child can take a turn spraying their works of art with a few squirts of water. Placing the designs in a plastic tub helps contain the liquid. Everyone will love this color blending phase!
Let the moistened coffee filter canvases dry on a flat surface.
Tip: Children enjoy the squirting phase so much that they are tempted to blast all the color out of their masterpieces. That's why encouraging your little charges to decorate at least two coffee filters works well. Then they could wet one design with about five squirts of water, and save it to craft a sunflower with. And they could squirt the rest of their designs with as much liquid as they like.
Cut large circles from the orange foam. Ask little learners to use a glue stick or white glue to adhere a circle to the middle of one of their artsy coffee filters.
Next, have everyone glue a stem and two leaves precut from construction paper to a 12-inch x 12-inch piece of cardstock. Children can choose one color or a variety of colors for these sunflower parts. The printable below may be a helpful template.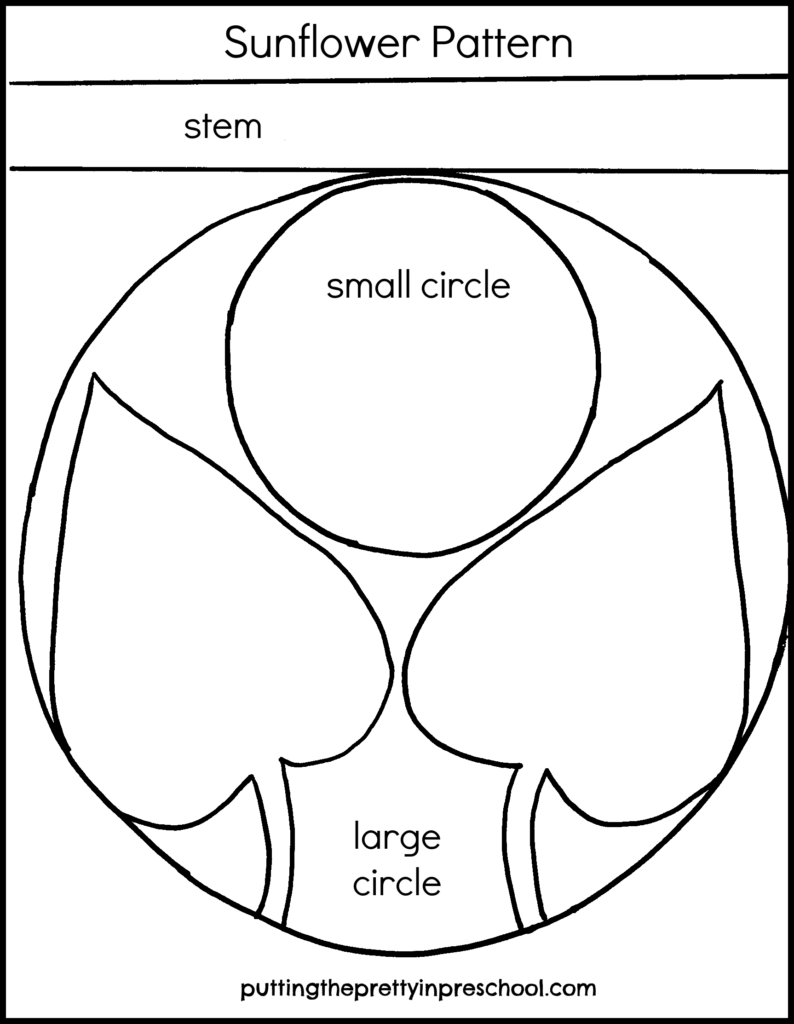 _______
This printable is for individual or one classroom use only.
_______
To finish the project off, have them glue on the sunflower head.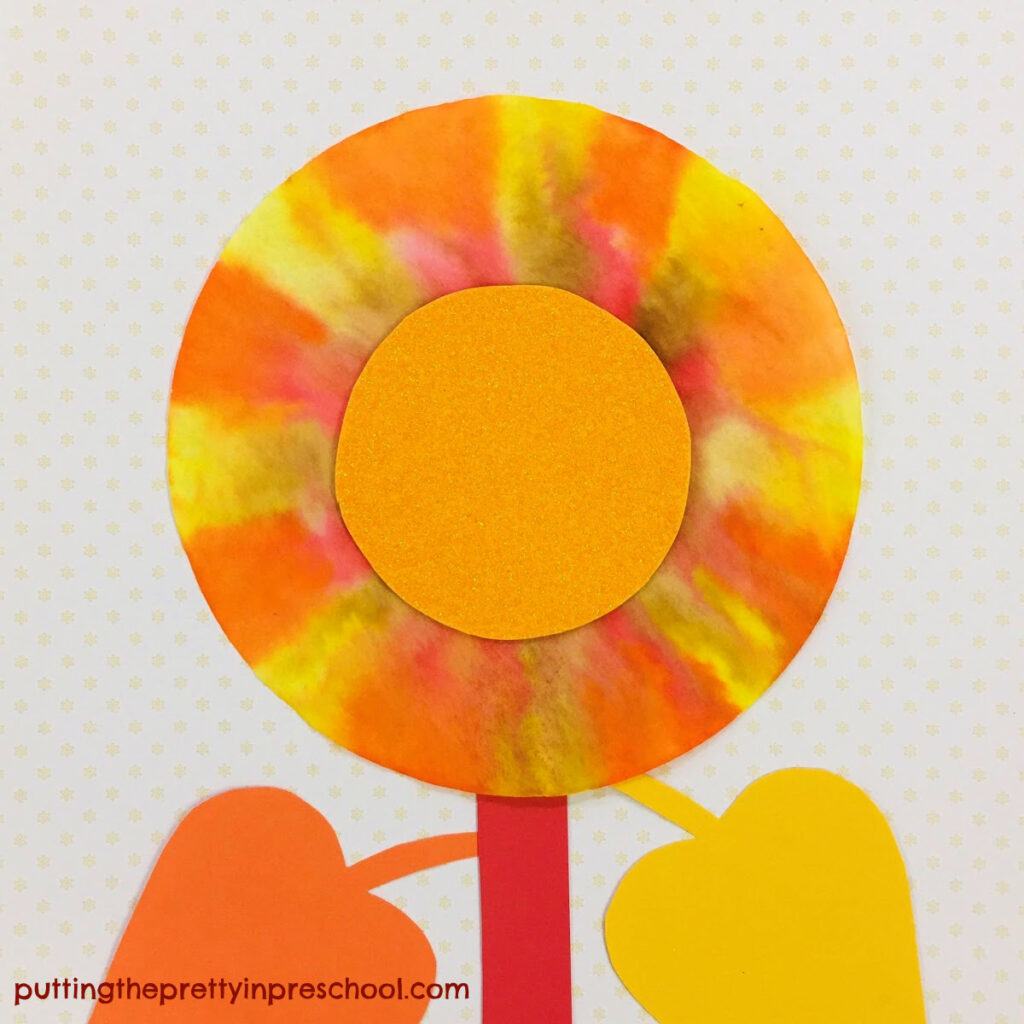 _______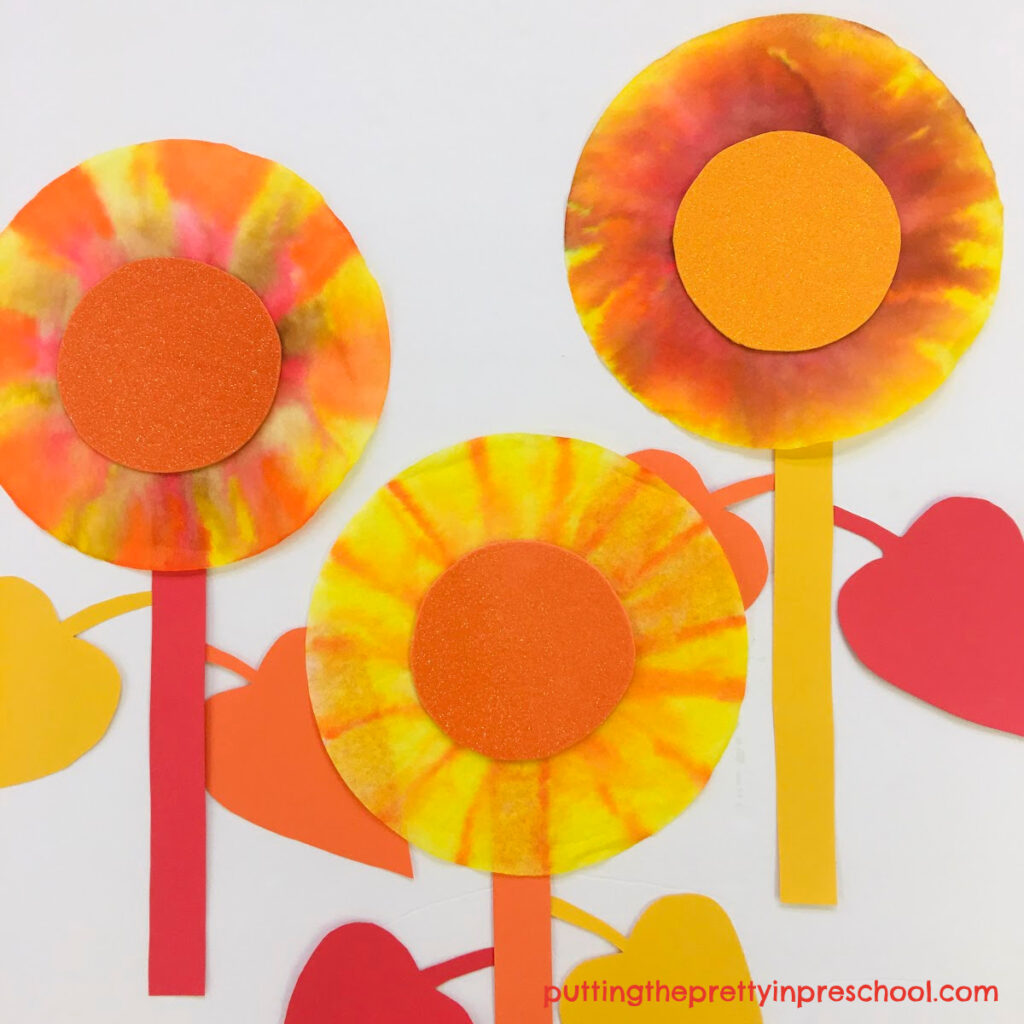 _______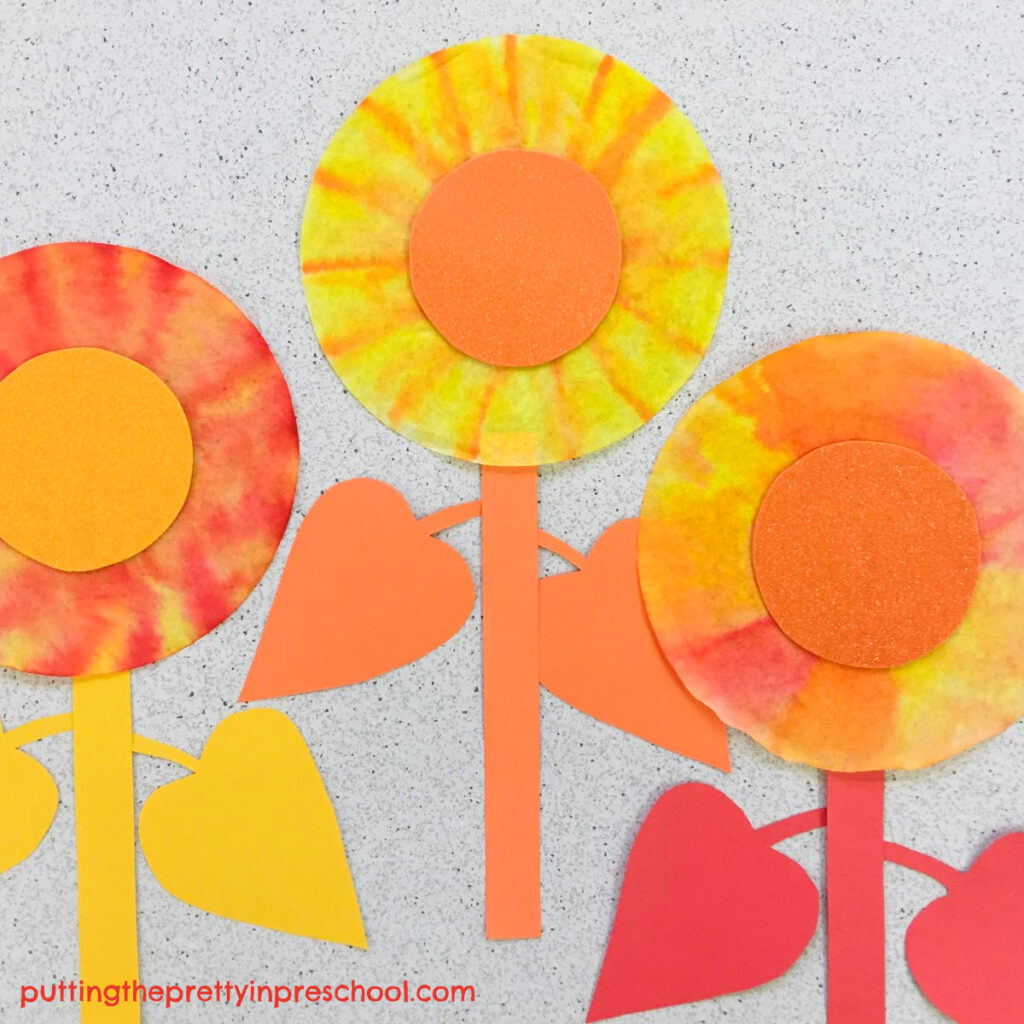 _______
Variation Of This Coffee Filter Sunflower Craft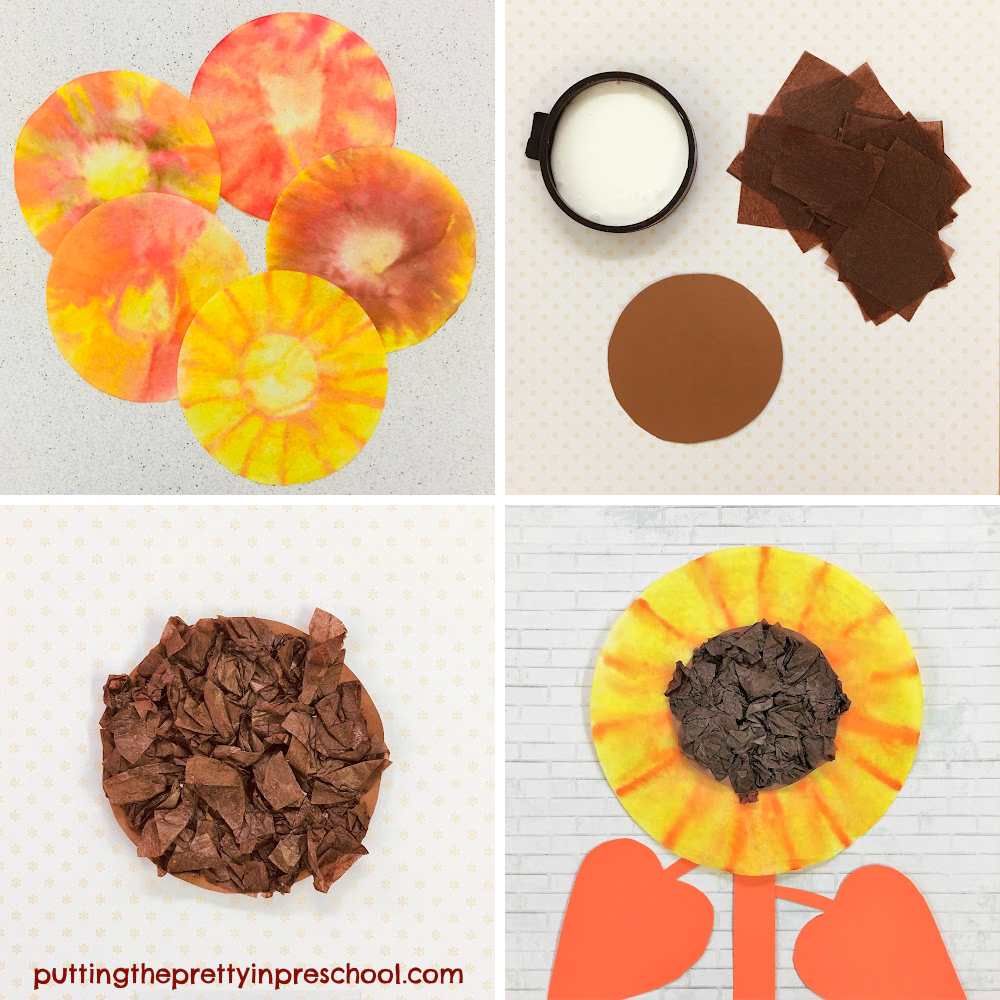 _______
Instead of a foam center, have children glue brown tissue squares to a large sunflower middle cut from similar colored construction paper. They can scrunch the squares, dip them into white glue, and stick them to the circle. When dry, the crafts can be completed as above.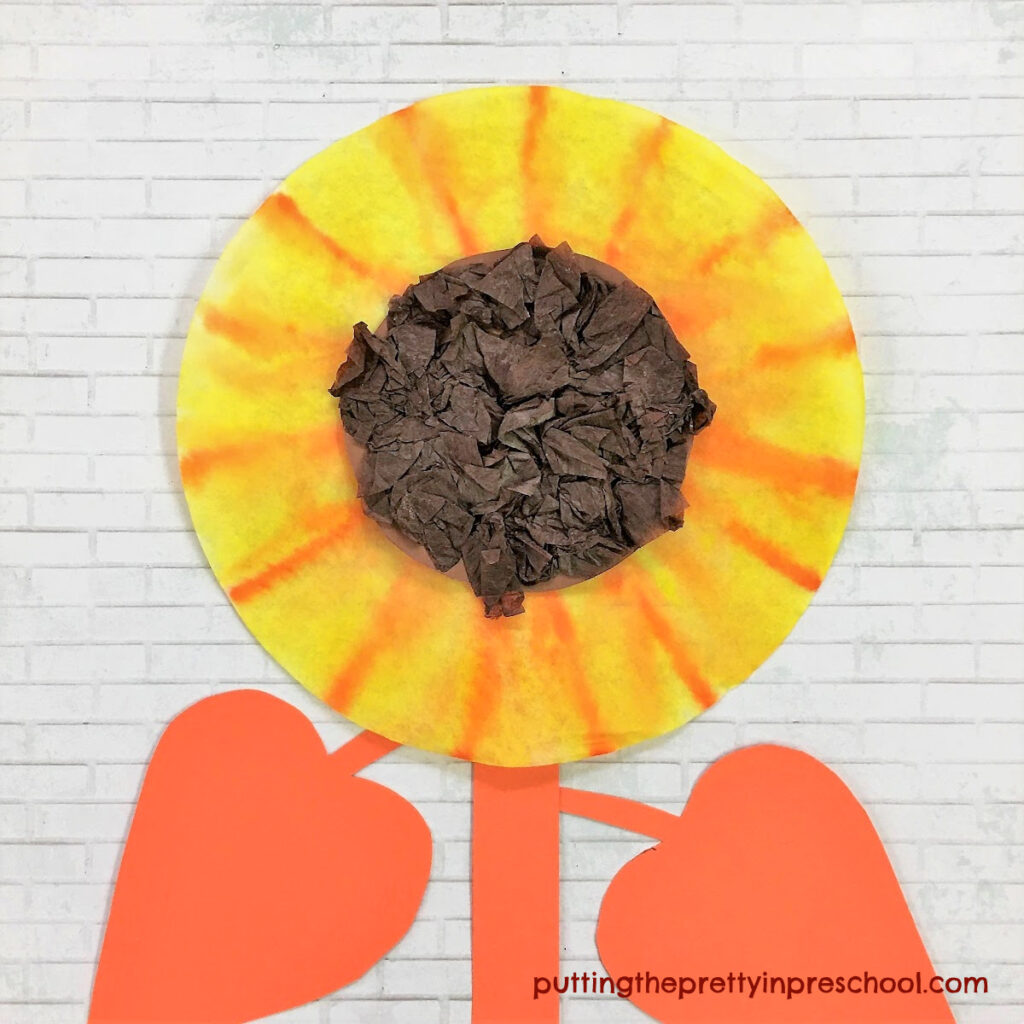 _______
Related: Activities With Sunflowers
[Read more…]

about Coffee Filter Sunflower Craft