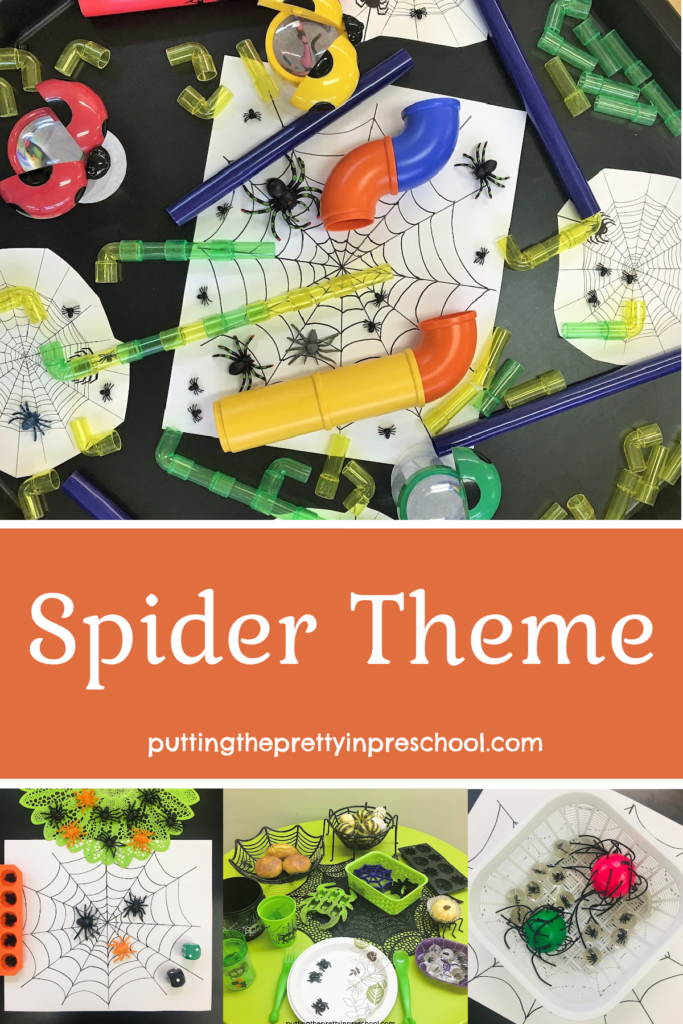 _______
For years I have been collecting supplies for spider theme activities. And fall is the best time to add to the theme, as spider décor and toys are everywhere in stores.
But I've been hesitant to do a whole theme about these little crawlers. That might involve just too many spiders for some children's comfort!
This fall I decided to introduce just a few spidery things in the classroom, and touch on the theme a little more than usual. I added spider activities sequentially over a two-week period. It didn't hurt that a family on the route to preschool positioned a humungous spider on top of their home, with a web that extended from rooftop to ground. I'm sure this helped break the topic in!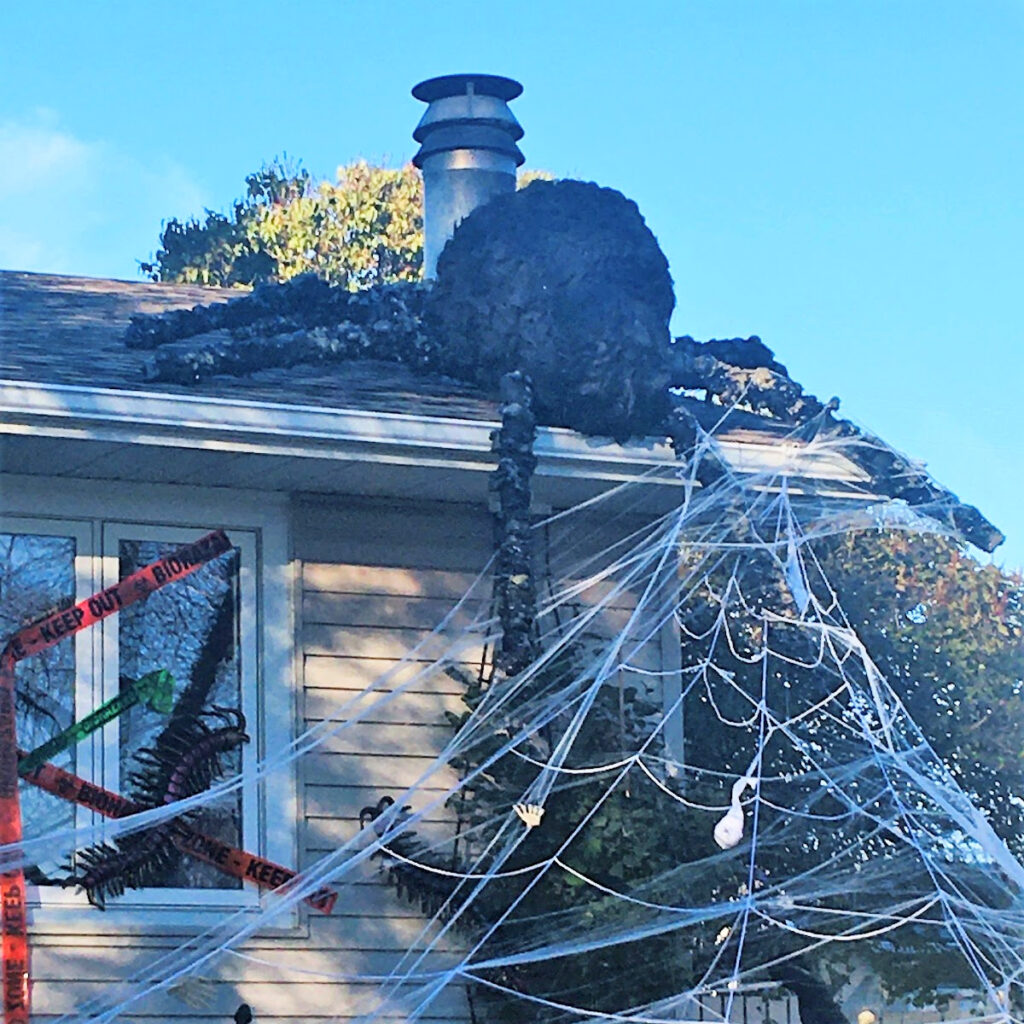 _______
Here are some spider theme activities we completed. They would work well for the children in your life too.
_______
Spider Mask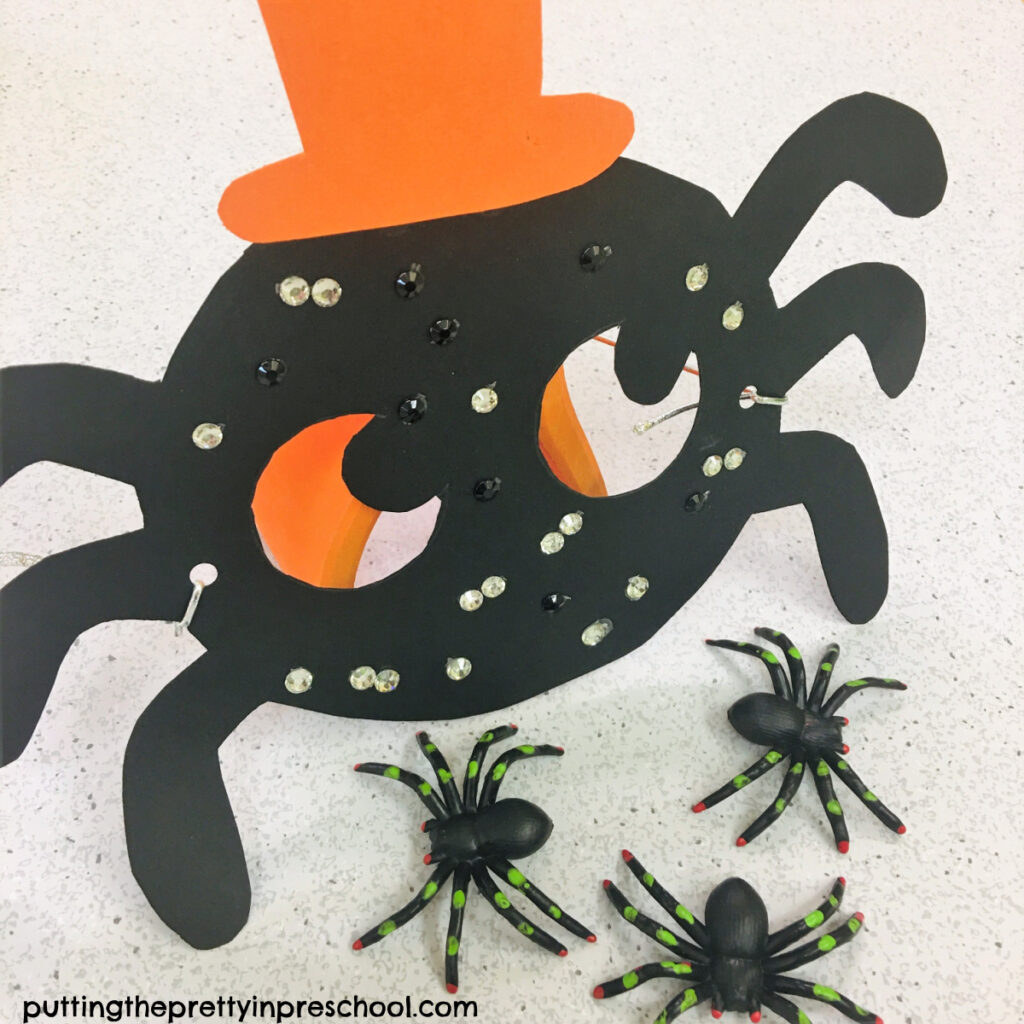 _______
First, we decorated a spider mask. I used a wooden puppet as a template and traced it on pieces of black cardstock. I cut out enough spider masks for each child to have one and then glued on little orange hats. Each preschooler glammed up a mask with sticker gems. Afterward, I punched holes on each side of the masks and attached 18-inch pieces of thin elastic cord. The activity went over well, and children were happy to pose for pictures wearing their masks.
_______
Spidery Dramatic Play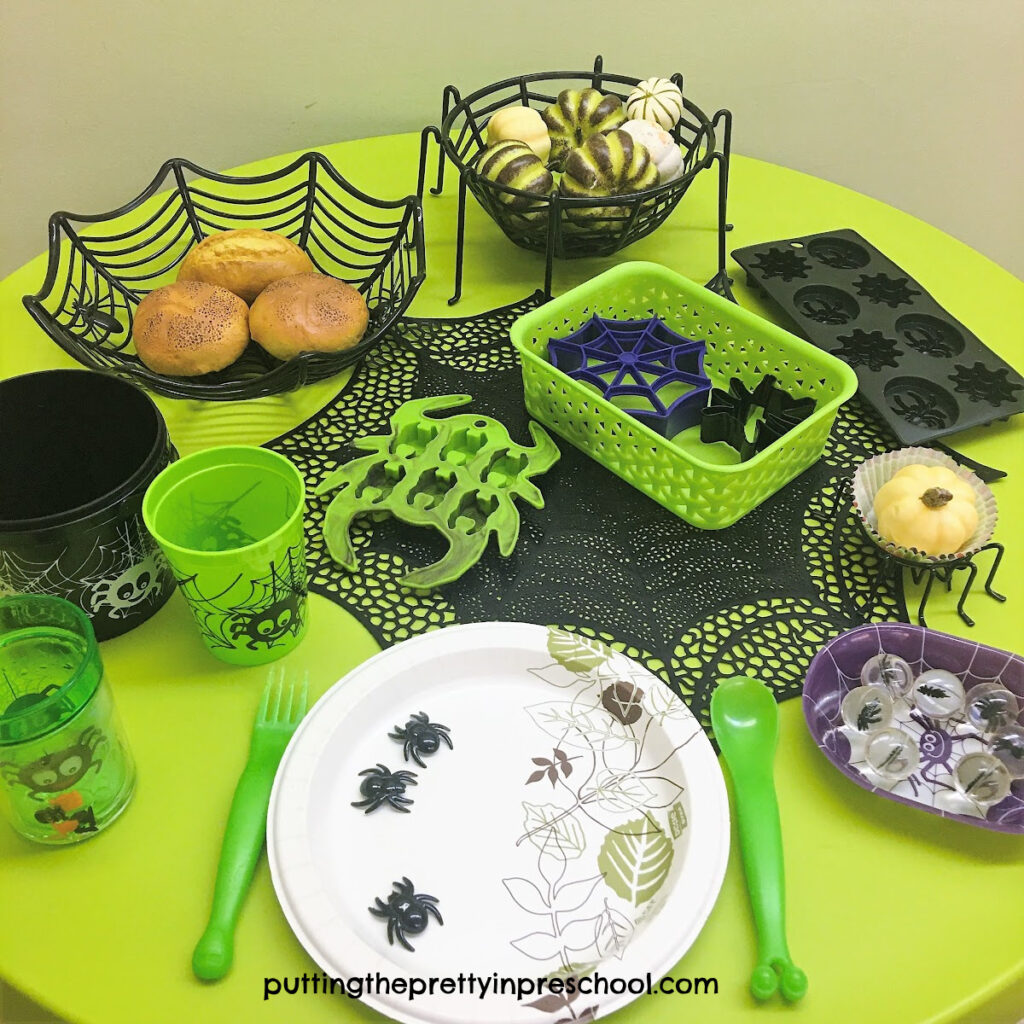 _______
Next, I added a few spider décor pieces to a pumpkin store and play kitchen. The items were a hit with everyone, and both centers were popular play areas for the children.
_______
Spiders and Spouts Sensory Tray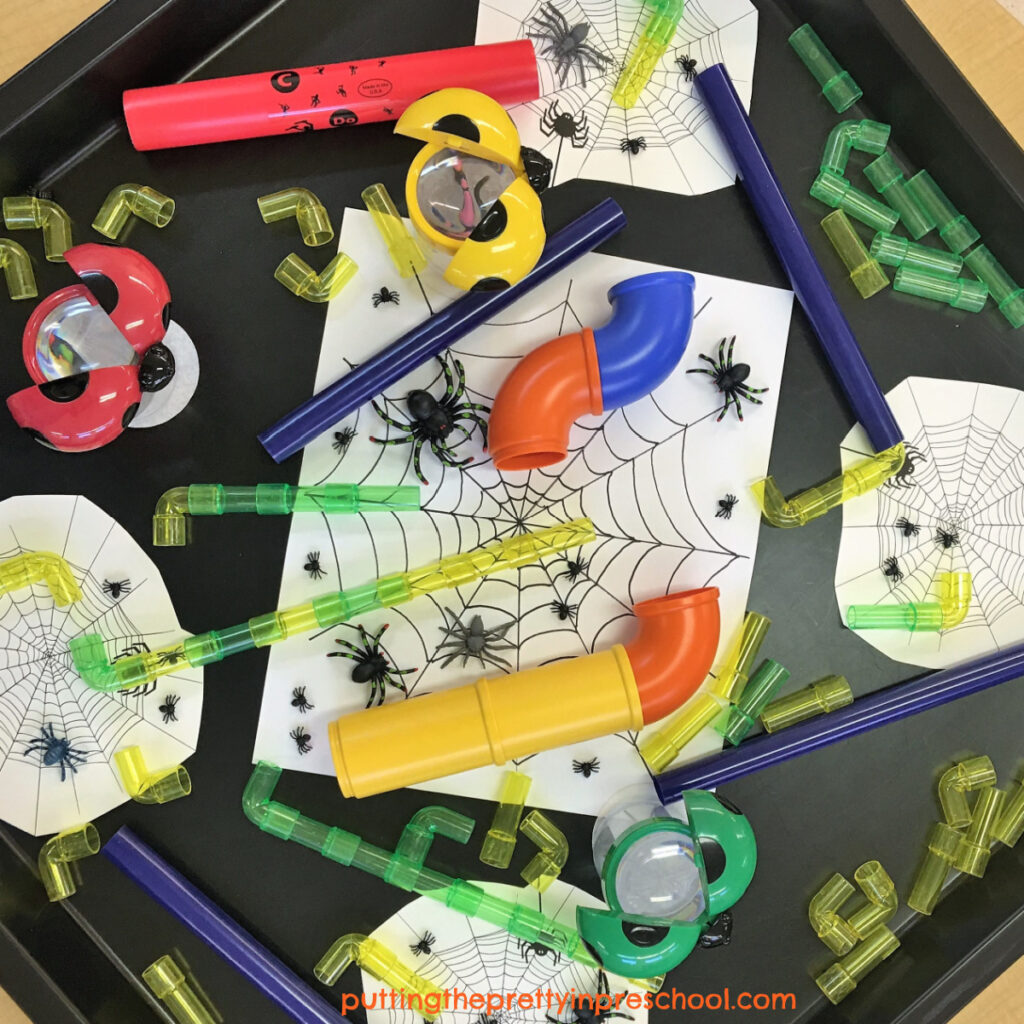 _______
The following week I added a "Spiders And Spouts" sensory tray, inspired by the Itsy Bitsy Spider sensory tub blog post by Rubber Boots And Elf Shoes.
For the tray, I selected tubes from a sports net, a musical instrument set, a marble run toy, and a construction set. I added paper webs, spiders in many sizes, and bug viewers.
We followed up the sensory play with Itsy Bitsy Spider nursery rhyme picture books. Some favorites were:
The Itsy Bitsy Spider by Joe Rhatigan
Pete The Cat And The Itsy Bitsy Spider by James Dean
The Eensy-Weensy Spider by Mary Ann Hoberman
_______
Other Good Spider Books
We also squeezed in the storybooks "Aranea: A Story About A Spider" by Jenny Wagner, and "The Very Busy Spider" by Eric Carle.
_______
Spider Math Tray
Once the children thoroughly explored the spiders and spouts tray, it was turned into a Math center where students could roll a dice and put the correct number of spiders on a paper web. They could also add in tiny ants as prey.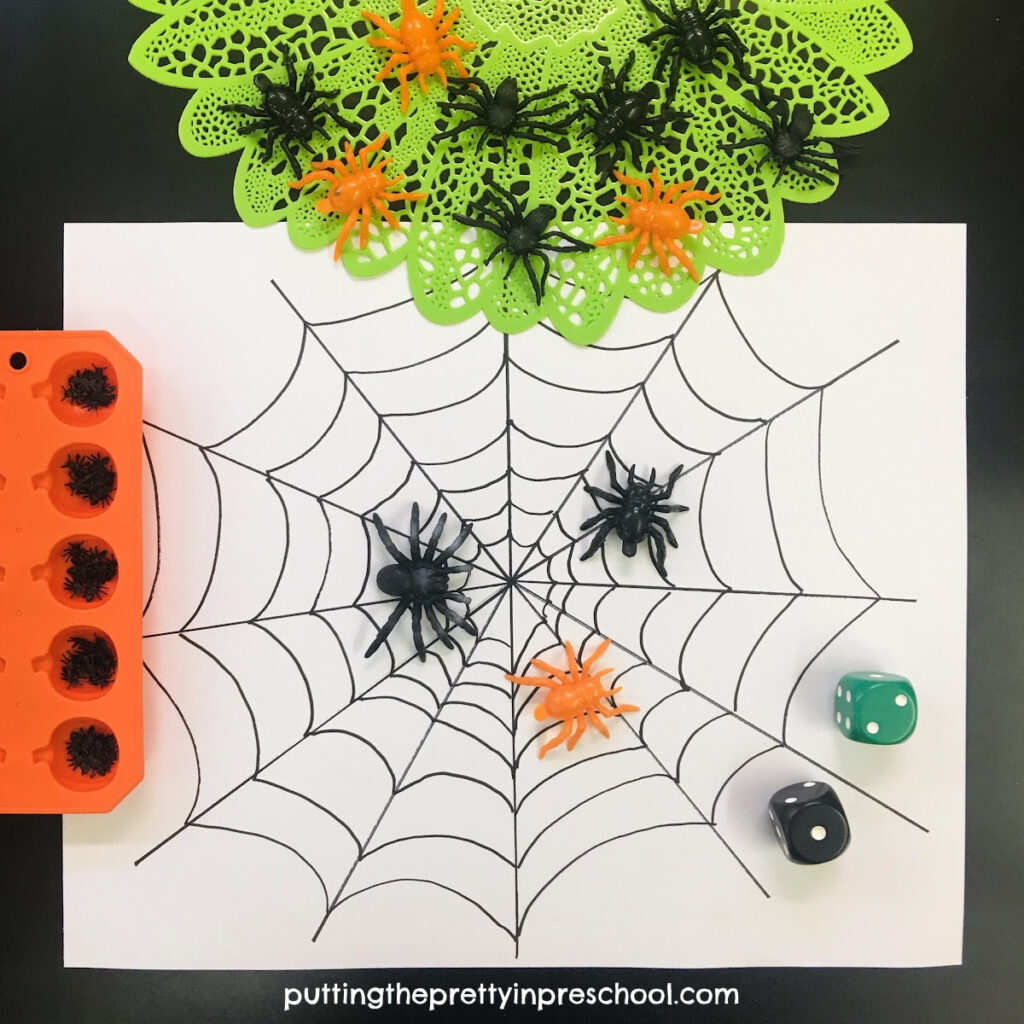 _______
Spider Web Printable
Feel free to download this printable for use in a sensory or math center.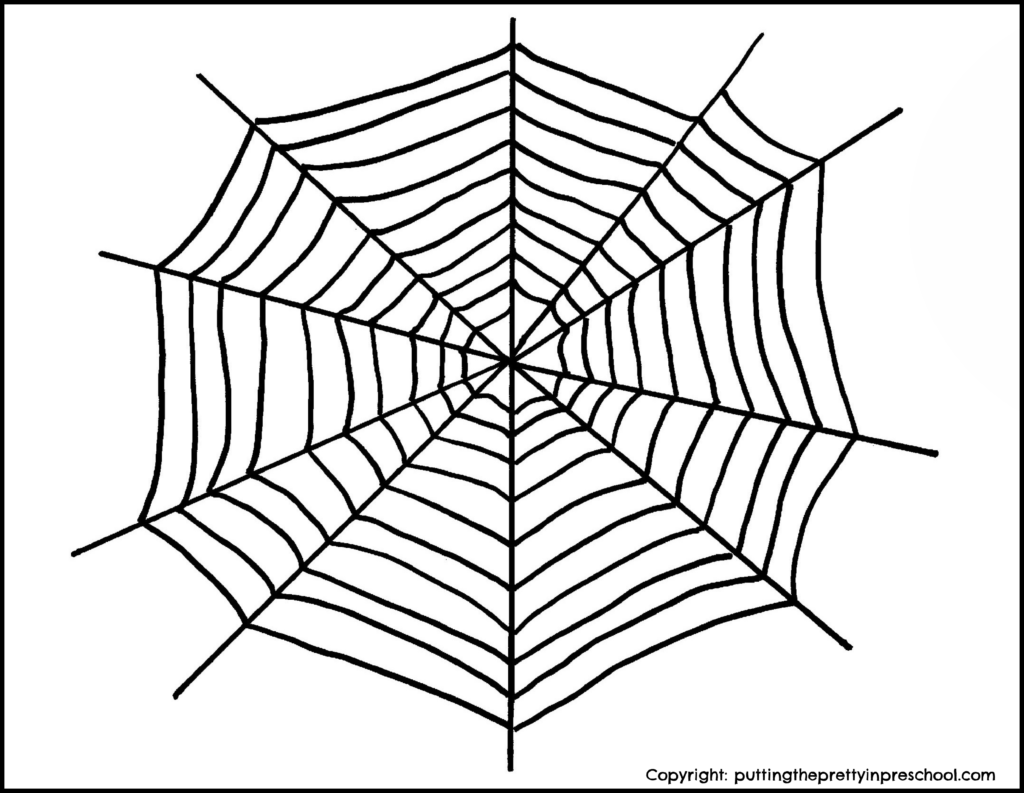 _______
This printable is for personal or one classroom use only.
_______
Gross Motor Activities
Finally, we had spoon races with spiders, and used bouncy spider balls in our gymnasium. Playing with the bouncy balls was definitely the favorite activity of the children.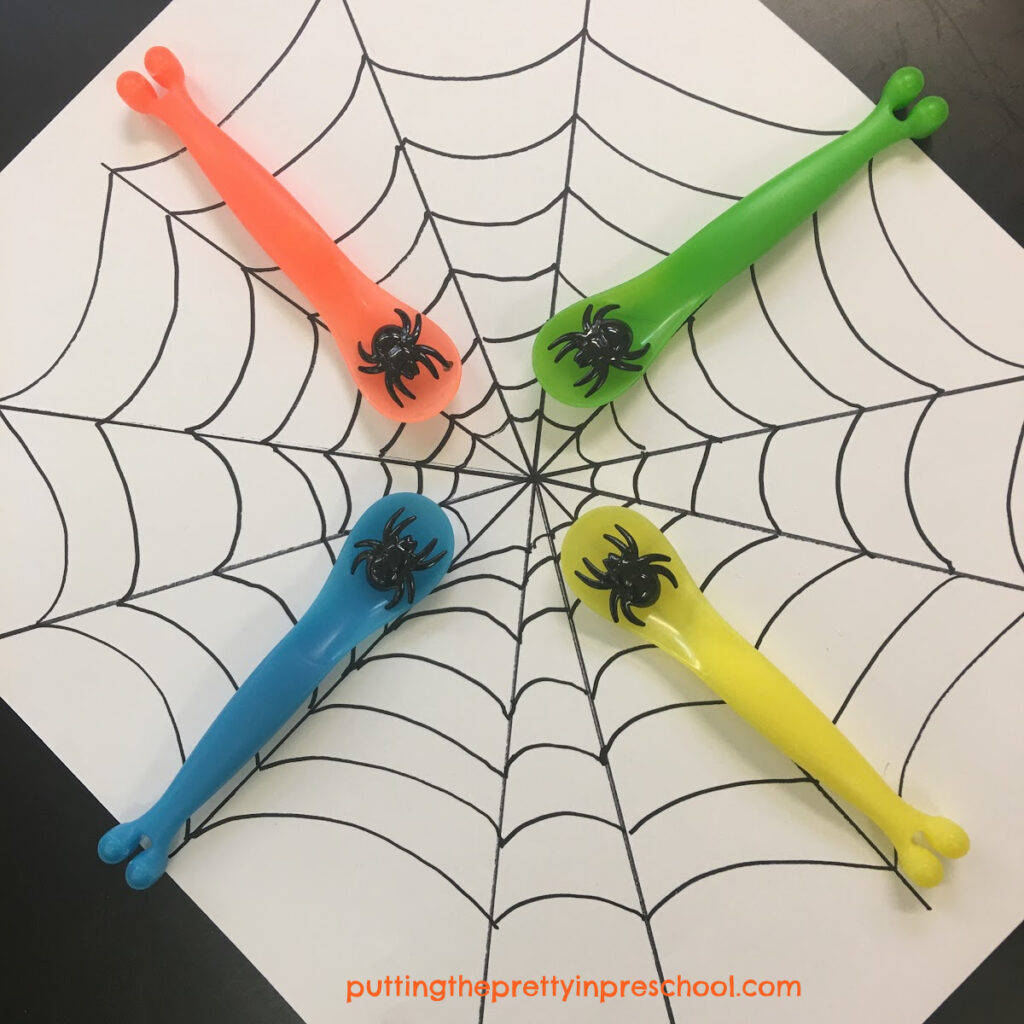 _______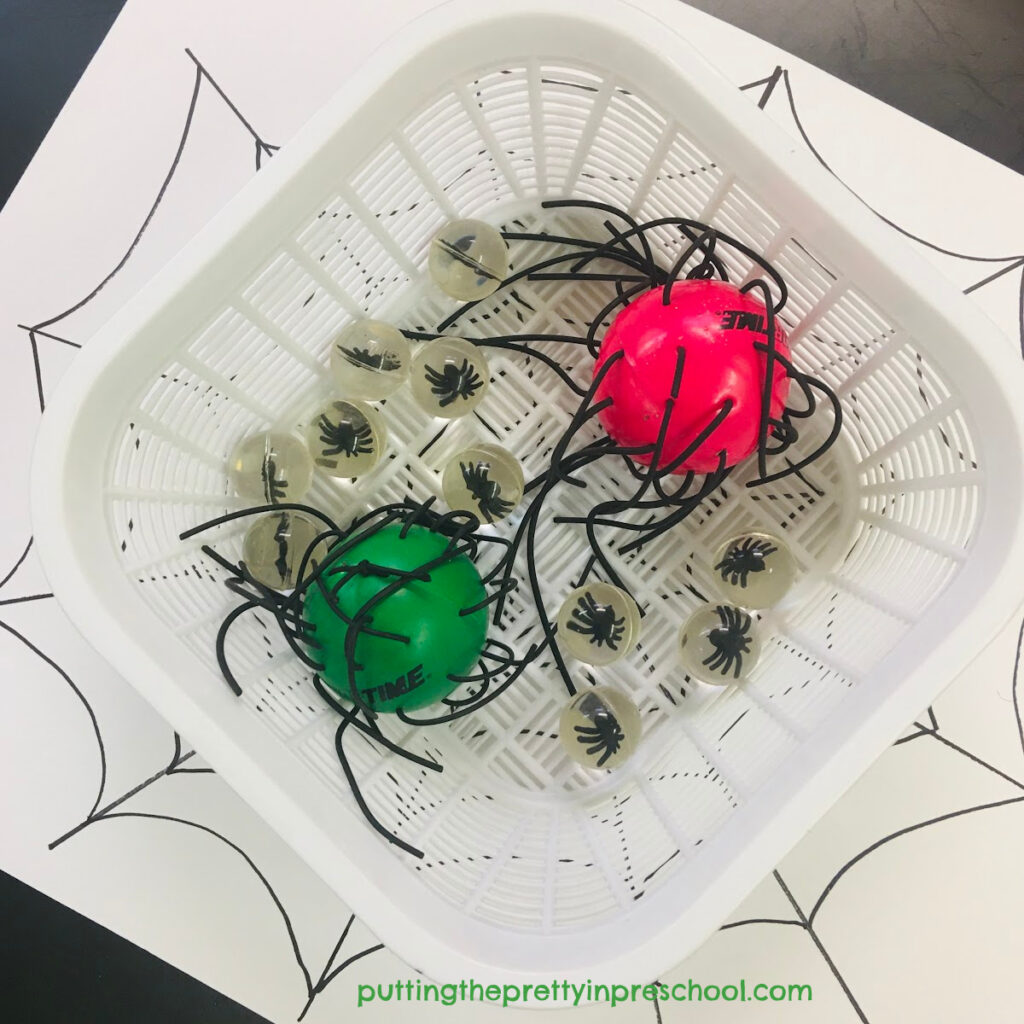 _______
Throughout the spider theme, I stressed that all the spiders in the classroom were "play spiders" and "spider pets." I assured the children that we would continue to rescue real spiders and set them outside.
All in all, the preschoolers embraced the spider theme activities and were not intimidated. As the theme wound down, two little girls insisted that some play spiders should be companions for sleeping baby dolls!
More spidery activities are featured in the blog post: World Book Day Theme: Just Itzy
_______
You may also like:
Non-Scary Skeleton Preschool Theme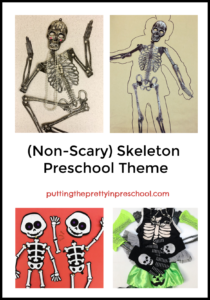 _______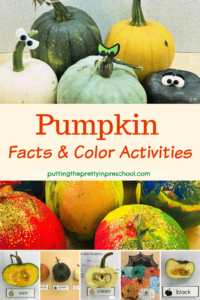 _______
Don't forget to share this post on Pinterest or your favorite social media channel. Sharing is caring!
_______
© Annette Kaminsky October 31, 2021
_______
Follow me on social media for more ideas: