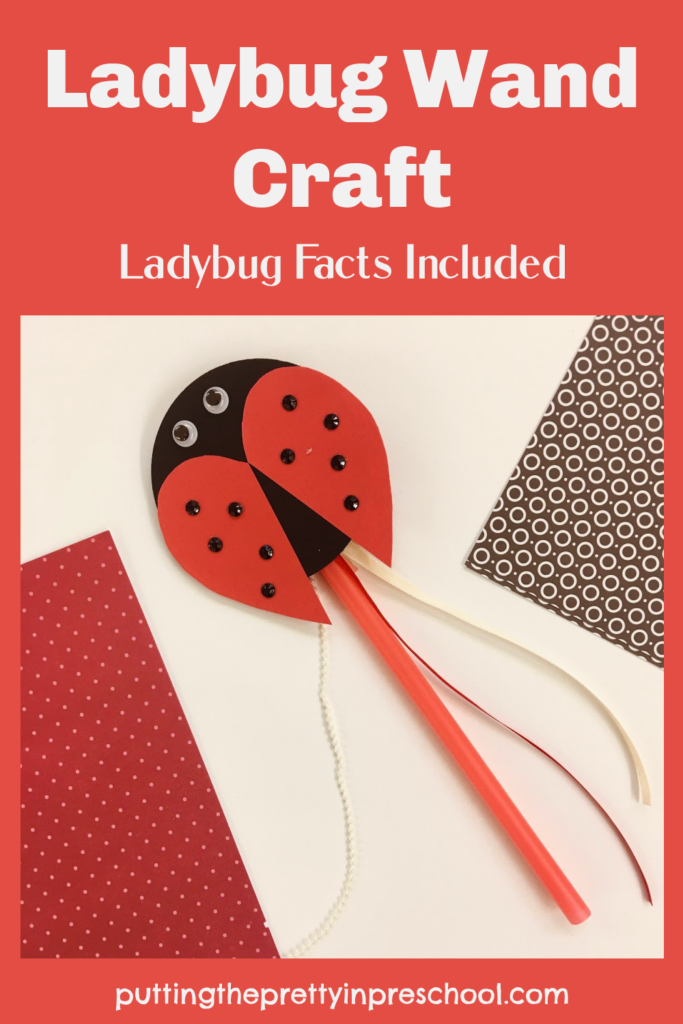 _______
Last month my preschoolers made simple snowflake wands to coordinate with winter and "Frozen" activities. The crafted wands generated lots of enthusiasm, and children were excited to use them in play. Because of their exuberant response, I decided to offer similar projects in the future. This ladybug wand craft is the next one we will do. I'm sure my little learners will enjoy making it, and I think yours will too!
With wings cut from a heart, this cute craft fits in perfectly with Valentine's Day but could be offered in spring or any other time of the year.
_______
Follow me on Pinterest for more early learning ideas.
_______
Supplies To Collect
For this buggy craft, gather the following:
red and black cardstock
black adhesive gems
red and white thin ribbon
wiggly eyes
straws
glue stick
glue gun
scissors
_______
Making The Ladybug Wand Craft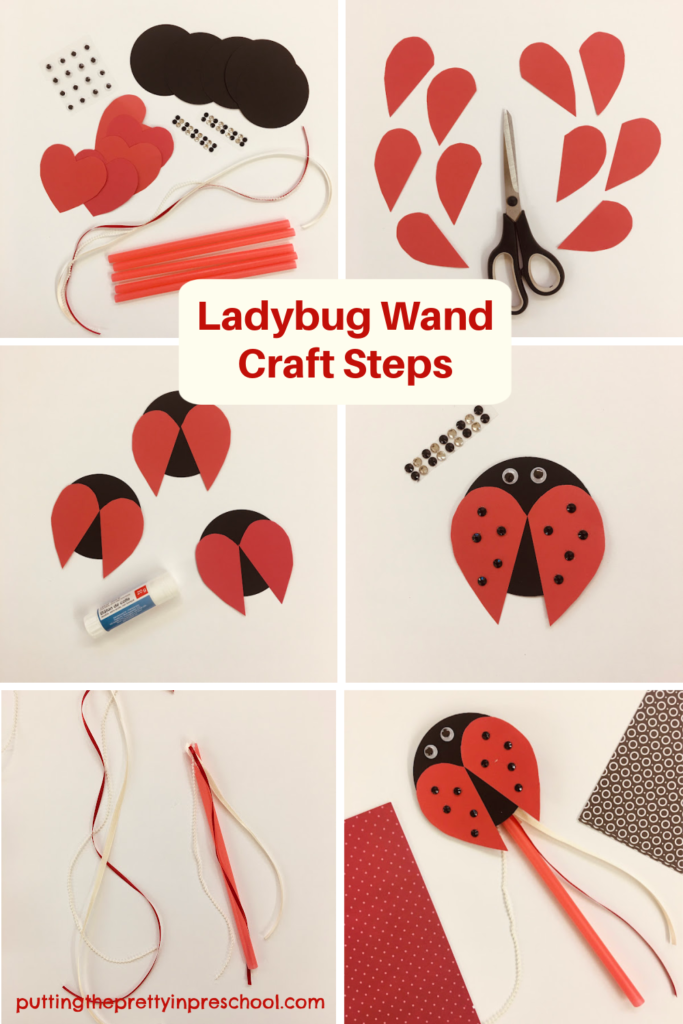 _______
First, cut large circular ladybug bodies from black cardstock, and similar-sized hearts from red. Then cut the red hearts in half to become wings.
Snip a few kinds of ribbon into strands about the length of a straw. Hot glue the ribbon strands to the top of the straws.
Then invite children to add black adhesive gem spots to a pair of red wings, and adhere them to their circle with a glue stick.
Afterward, they can add a pair of wiggly eyes.
Finally, glue the ladybugs to the top of the straws and invite crafters to play with their wands.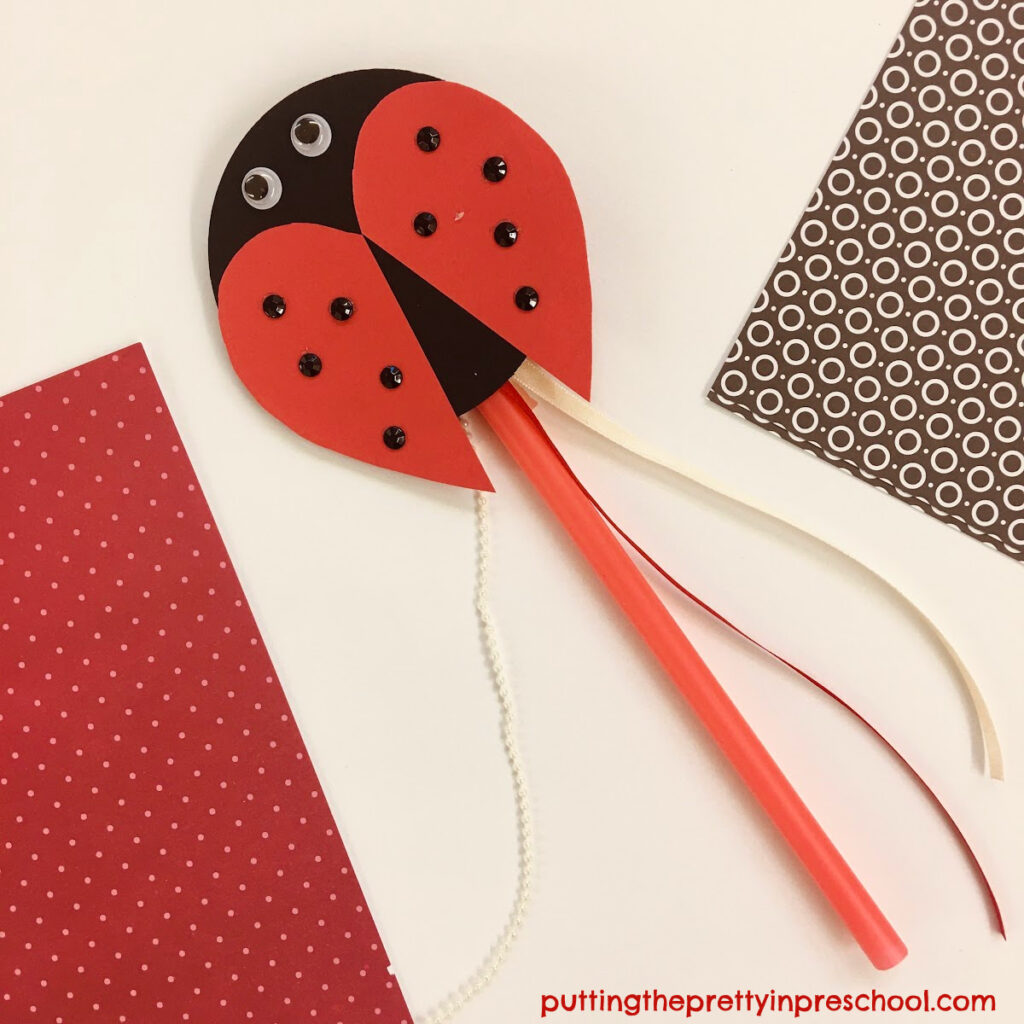 _______
Ladybug Facts
Ladybugs are well-loved by children. Even when they don't especially like other insects, little learners are usually excited to hold a dainty ladybug and study it closely. Here are facts to share with little ones when they spot ladybugs while playing.
Ladybugs are a kind of beetle and can be found in a variety of habitats.
There are more than 5000 kinds of ladybugs.
Although shiny, red and black spotted dome shaped ladybugs are most familiar in North America, these adored creatures come in a variety of bright colors.
Ladybugs have from five to twenty spots, which can fade over time.
Their colors and spots help warn predators that they are not pleasant to eat.
With their six feet and two antennae, ladybugs smell and look for food. They use their front legs to clean their heads and antennae.
Their two eyes can distinguish between dark and light, but ladybugs don't see well.
A pair of colorful hard, top wings protect two transparent, veined inner flying wings.
Ladybugs help the environment by eating pesky bugs such as aphids and mites, and spreading pollen.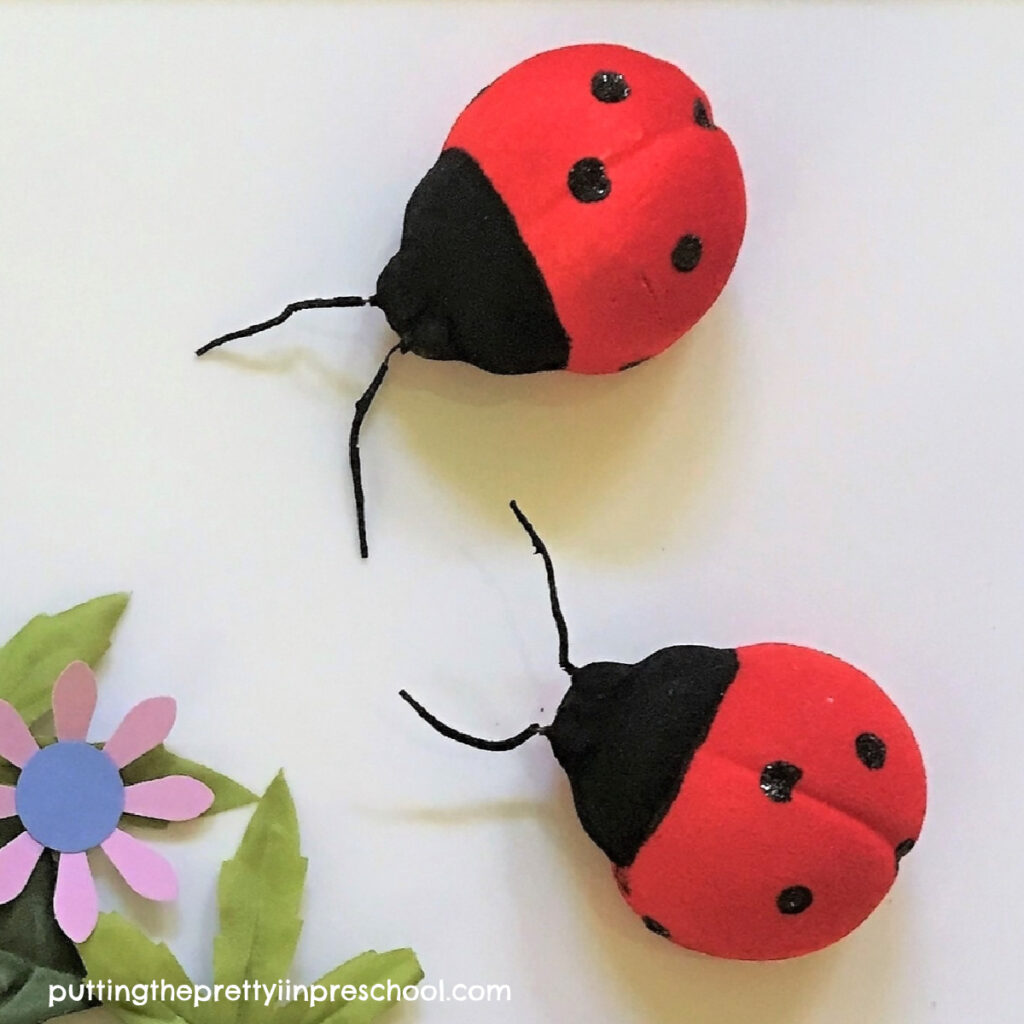 _____
Birds are huge predators. Other animals that like to eat ladybugs are frogs, lizards, wasps, spiders, and dragonflies.
In addition to flashing their spots and bright colors, ladybugs secrete oily, stinky, bad tasting, yellow drops of fluid from joints in their legs to discourage predators. They can also play dead.
Ladybugs are either male or female.
Over a period of about seven weeks, ladybugs develop in four stages: eggs, larvae, pupae, and adults.
Tiny yellow eggs are laid in batches on the underside of leaves near aphid colonies.
Colonies of ladybugs hibernate over the winter in warm spots such as in rotting logs or ground cover, or under rocks and snowdrifts. Thousands of these little bugs may gather together.
Ladybugs commonly live for about one year, but some live two to three years.
_______
It'll soon be spring, and all kinds of bugs will be crawling around. You'll want to include this captivating ladybug wand craft in your insect theme activities. You could also offer it for Valentine's Day along with the love bug headband craft featured below.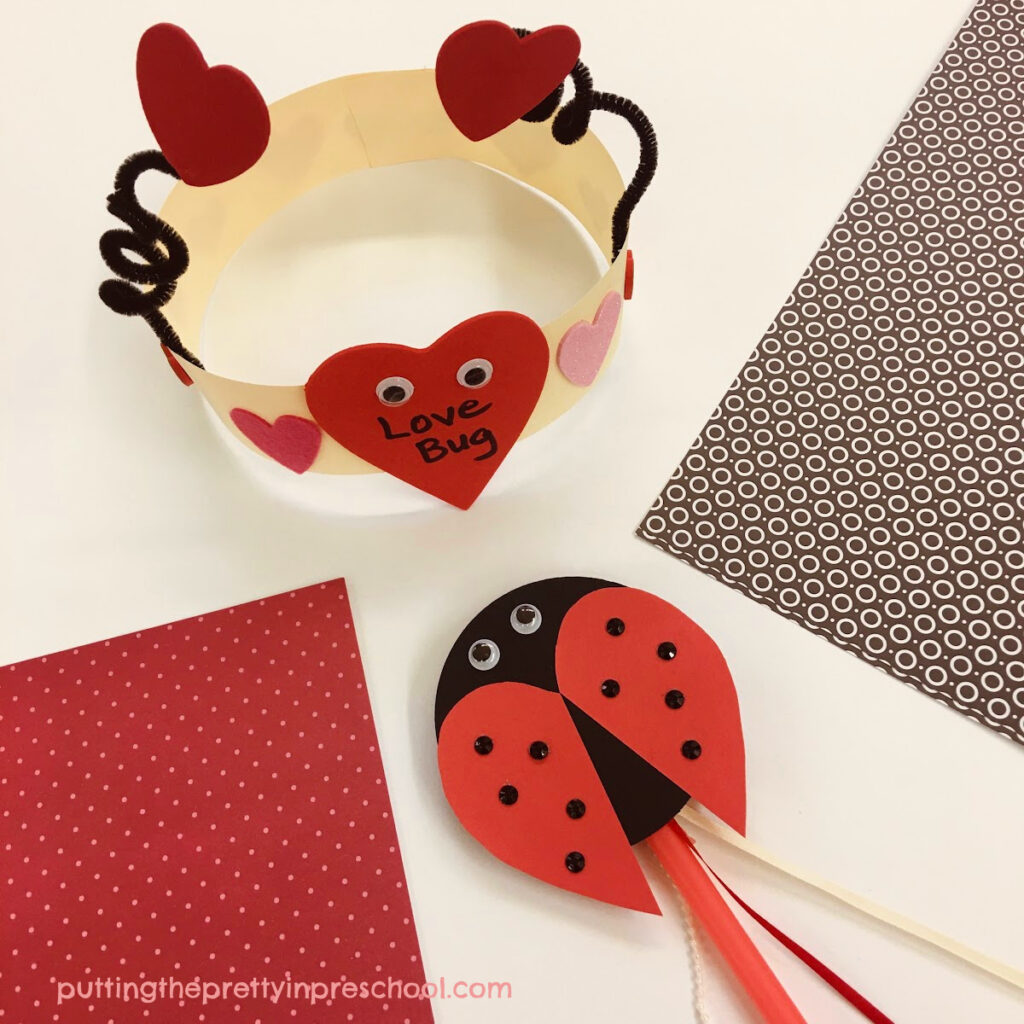 _______
Related: Spider Theme Activities
_______
_______
You may also like:
Mother's Day Floral Papercraft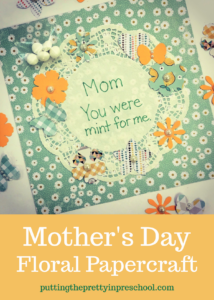 _______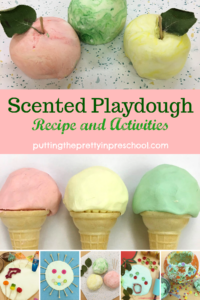 _______
Don't forget to share this post on Pinterest or your favorite social media channel.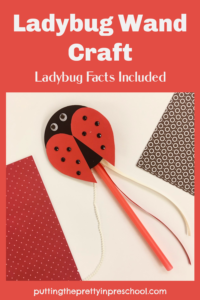 _______
© Annette Kaminsky February 13, 2022
_______
Follow me on social media for more ideas: