---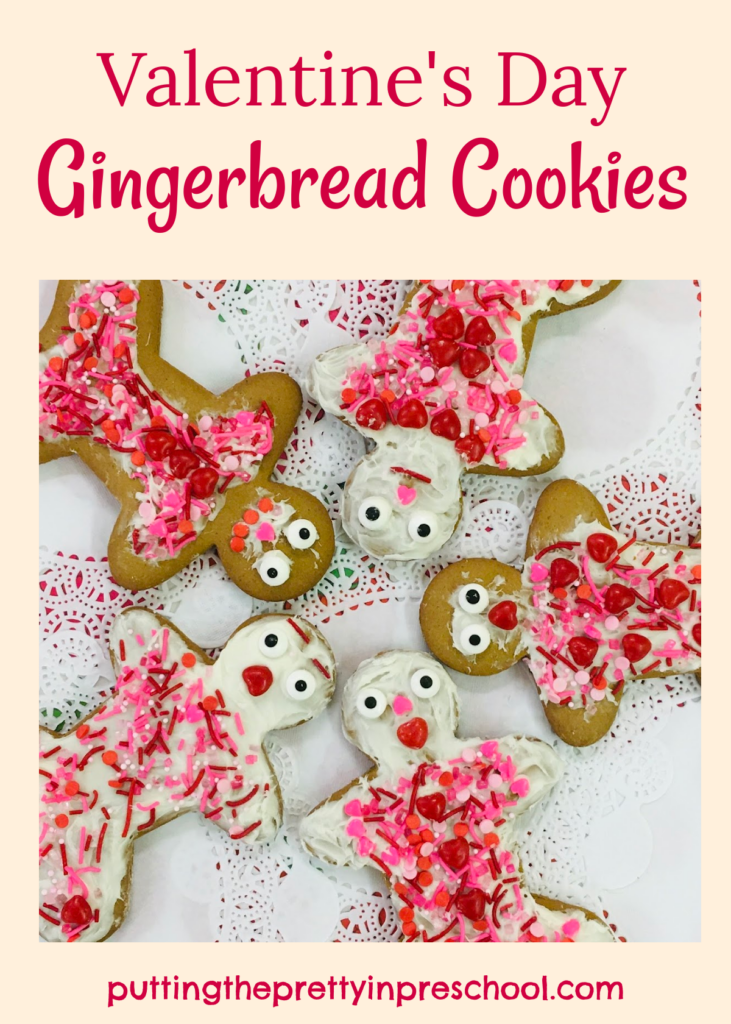 ---
After Christmas, there was enough undecorated gingerbread cookies leftover for another activity, so I thought my preschoolers could decorate Valentine's Day gingerbread cookies.
But I wondered if it would be appropriate. I thought to myself: "Anything gingerbread is so popular at Christmas, but is doing activities with these spicy cookies a thing at other times of the year?"
---
Follow me on Pinterest for more ideas.
---
An online search revealed the following:
Each year there is a National Gingerbread Day on June 5 and a National Gingerbread Cookie Day on November 21.
A website called Favorite Family Recipes has a lovely post about making a Valentine's Day Gingerbread House.
Recipes By Diane showcases gingerbread Cupid Cookies.
And The Savvy Age features quick and easy heart-accented gingerbread cookies.
Armed with all this inspiring information, I decided that yes, decorating our saved cookies with a Valentine's Day theme would be just fine. I headed out to shop for heart-themed decorations and prepared the activity for my class.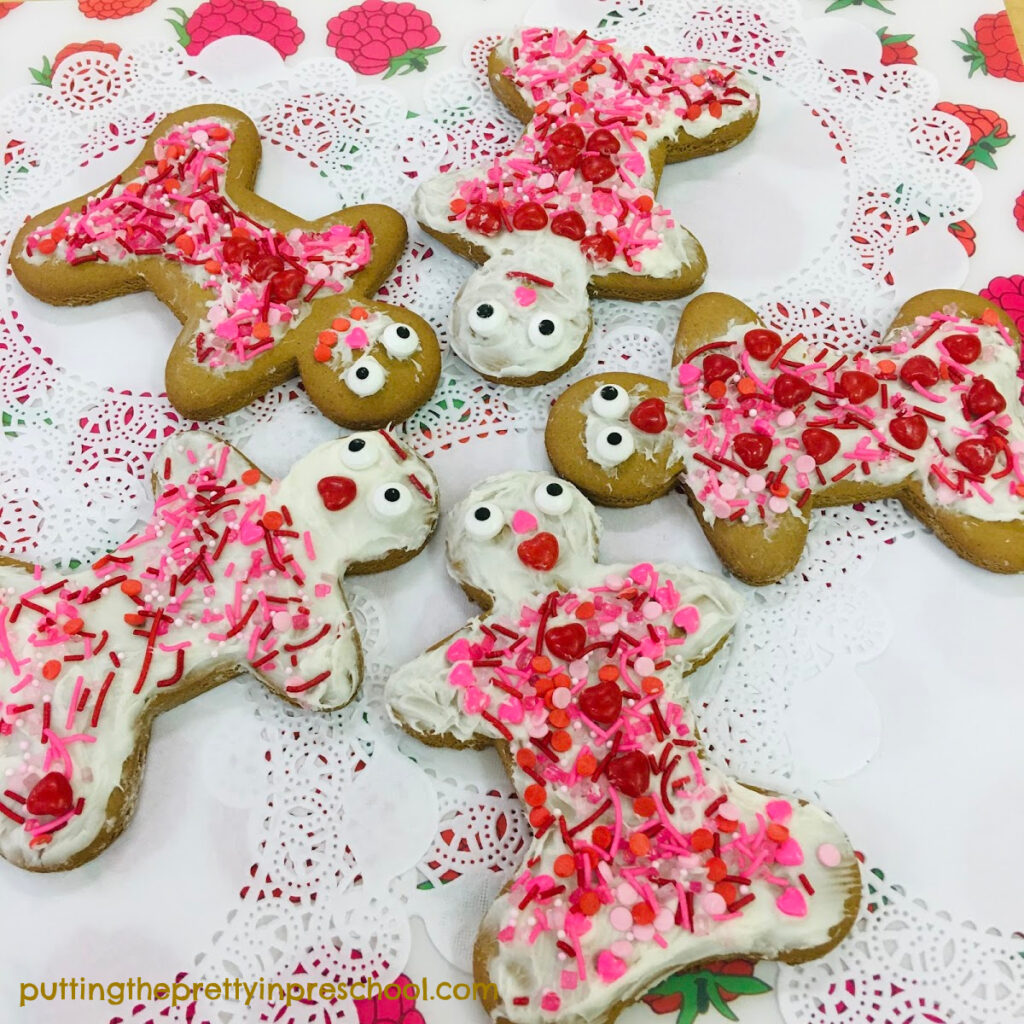 ---
The preschoolers relished decorating a Valentine's Day gingerbread cookie. And your early learners would love it too.
---
What To Collect
gingerbread cookies (store-bought or homemade)
cookie or cake frosting (store-bought or homemade)
Valentine's Day sprinkles
heart candies
cinnamon hearts
candy eyes
disposable plates
dull butter knives or tiny spatulas
---
Decorating The Gingerbread Cookies
For each child participating in the activity, set an undecorated gingerbread cookie on a plate. Add a dollop of icing and candy decorations to another plate.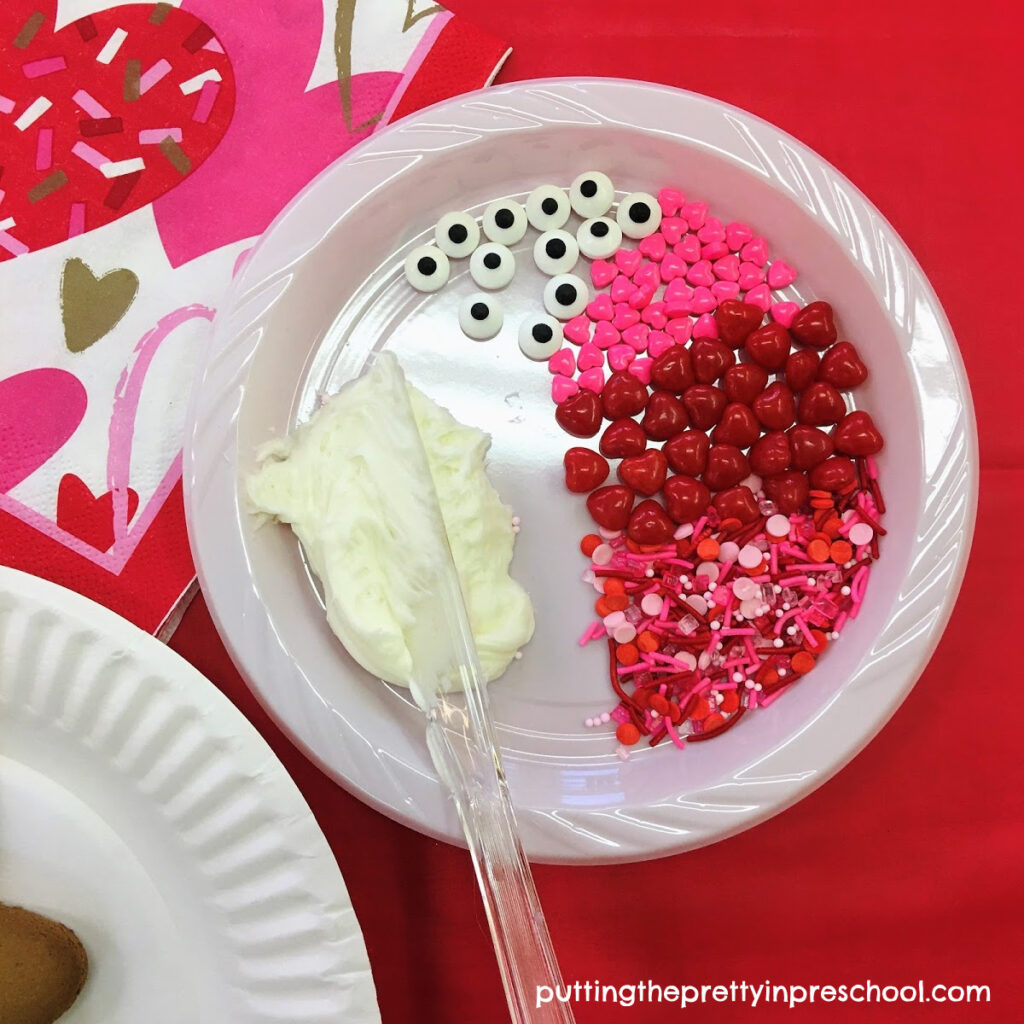 ---
Set up a cookie decorating station for each child with candy decorations, a cookie, and a knife or tiny spatula.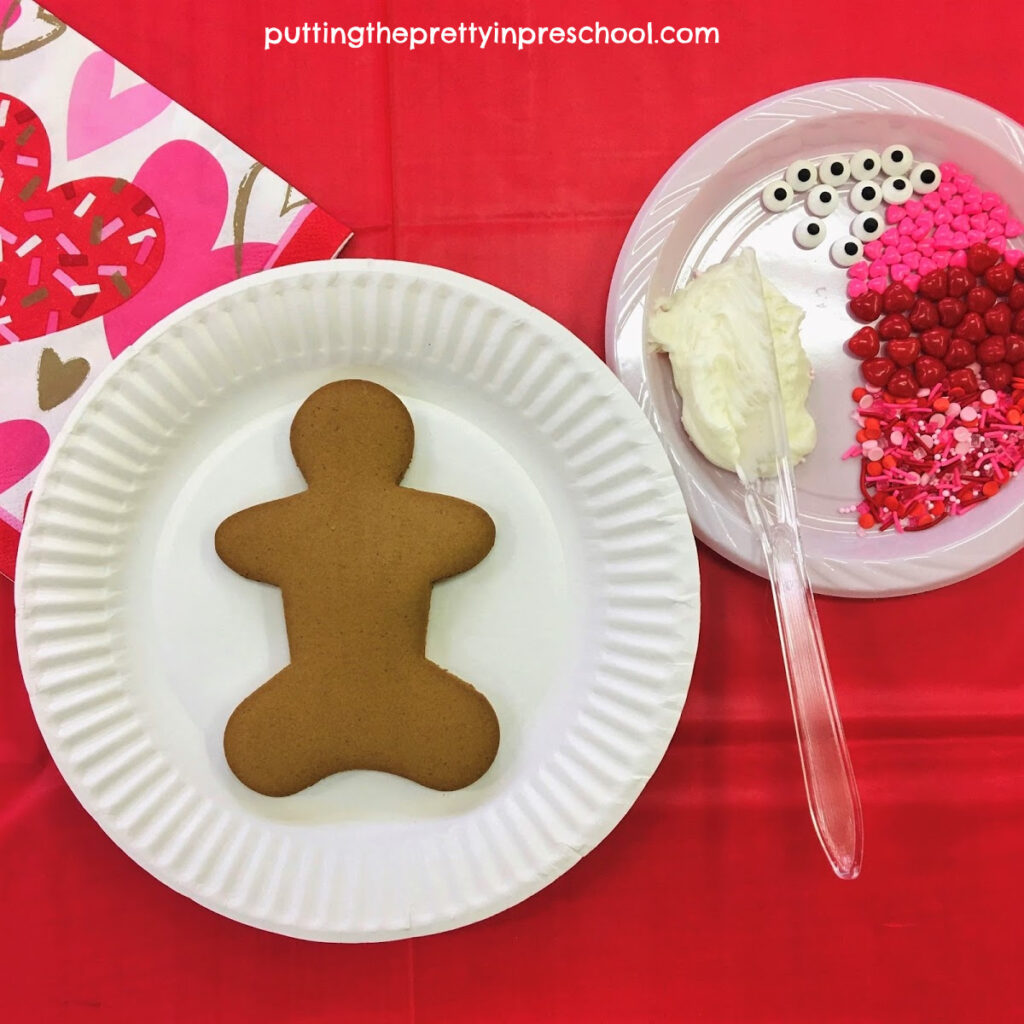 ---
Invite your early learners to decorate their cookies by spreading on icing and adding candy eyes and a nose, mouth, eyebrows, jewelry, buttons, etc.
Wrap the cookies up for the children to take home.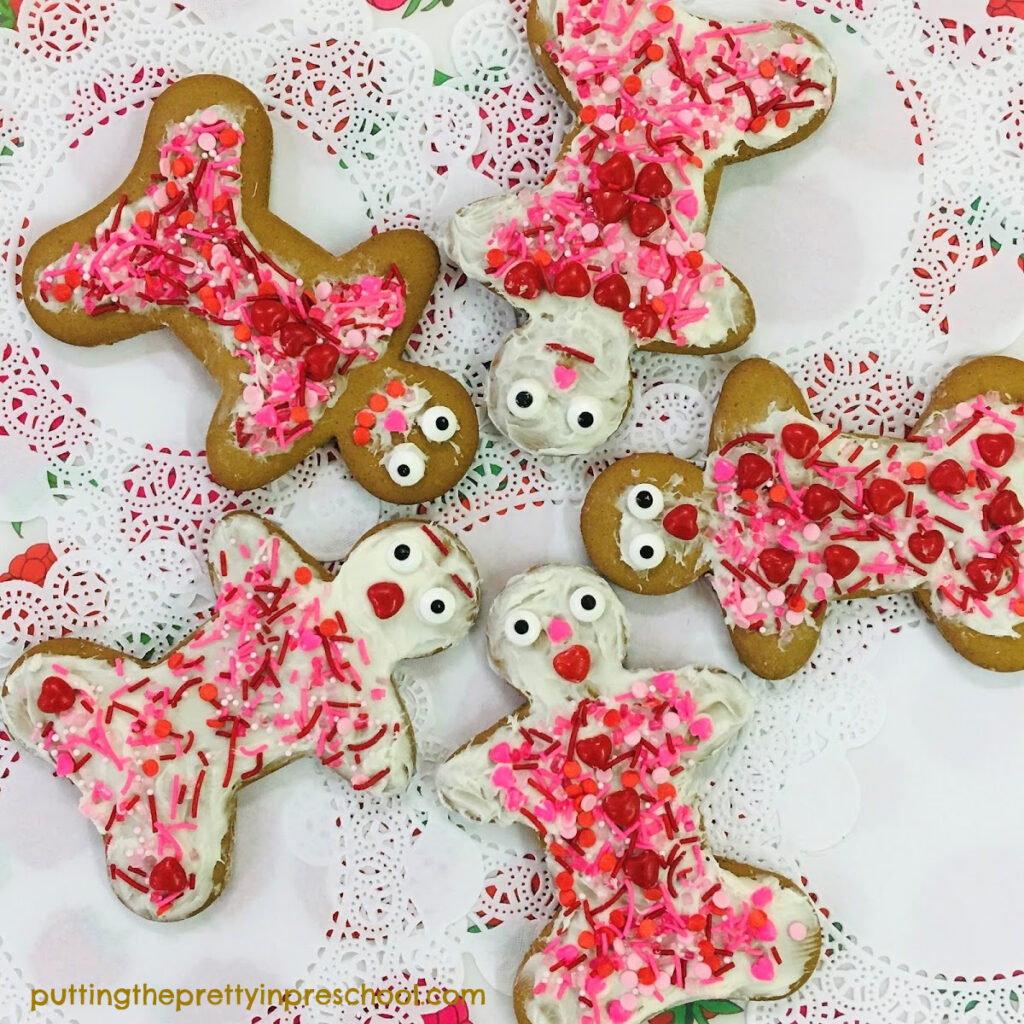 ---
[Read more…]

about Valentine's Day Gingerbread Cookies