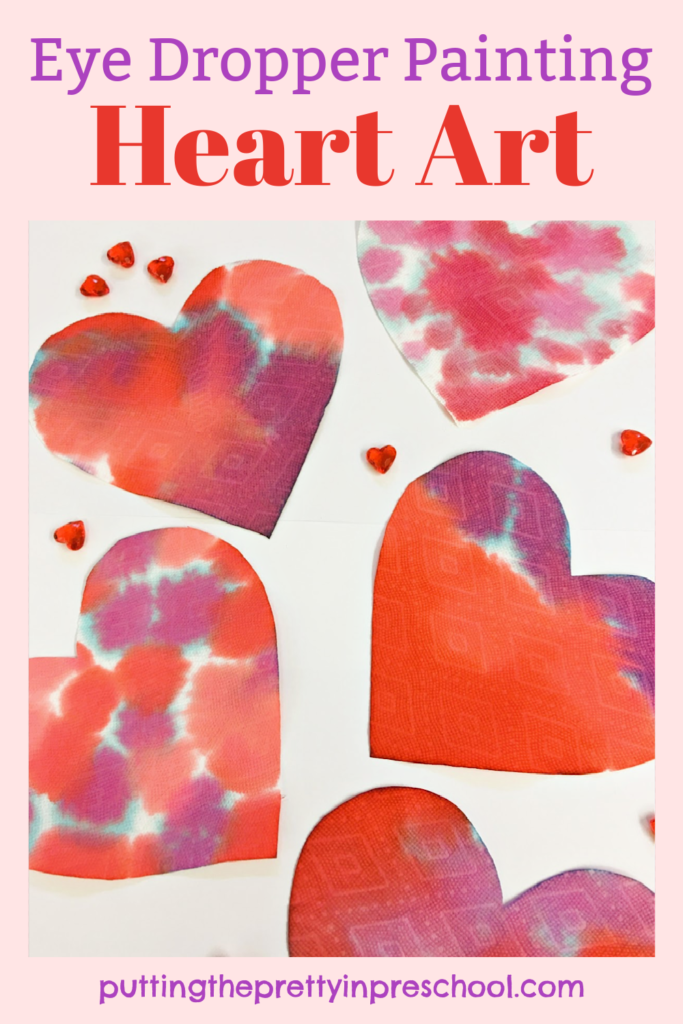 _______
This eye dropper heart art project is bound to put a smile on the face and joy in the heart of each of your little learners. It works well for a Valentine's Day theme but would be a hit any time of the year.
_______
Follow me on Pinterest for more early learning ideas.
_______
Supplies To Collect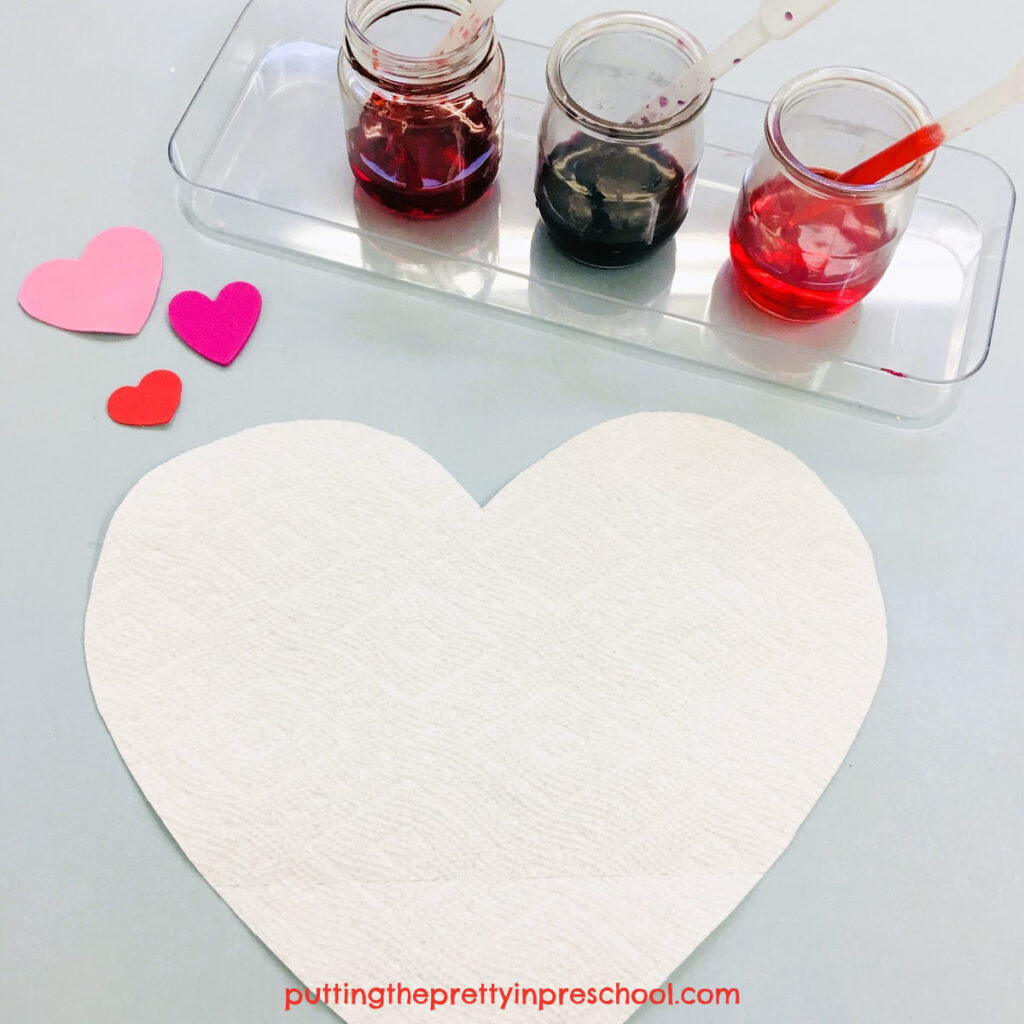 _______
There are just a few supplies to gather for this art project and you probably have them around your home. You will need:
eye droppers or pipettes
paint jars
neon pink and purple food coloring
red food coloring
paper towel roll
heart template
spoons
scissors
pencil
plastic tablecloth or newsprint paper
_______
The Eye Dropper Heart Art Project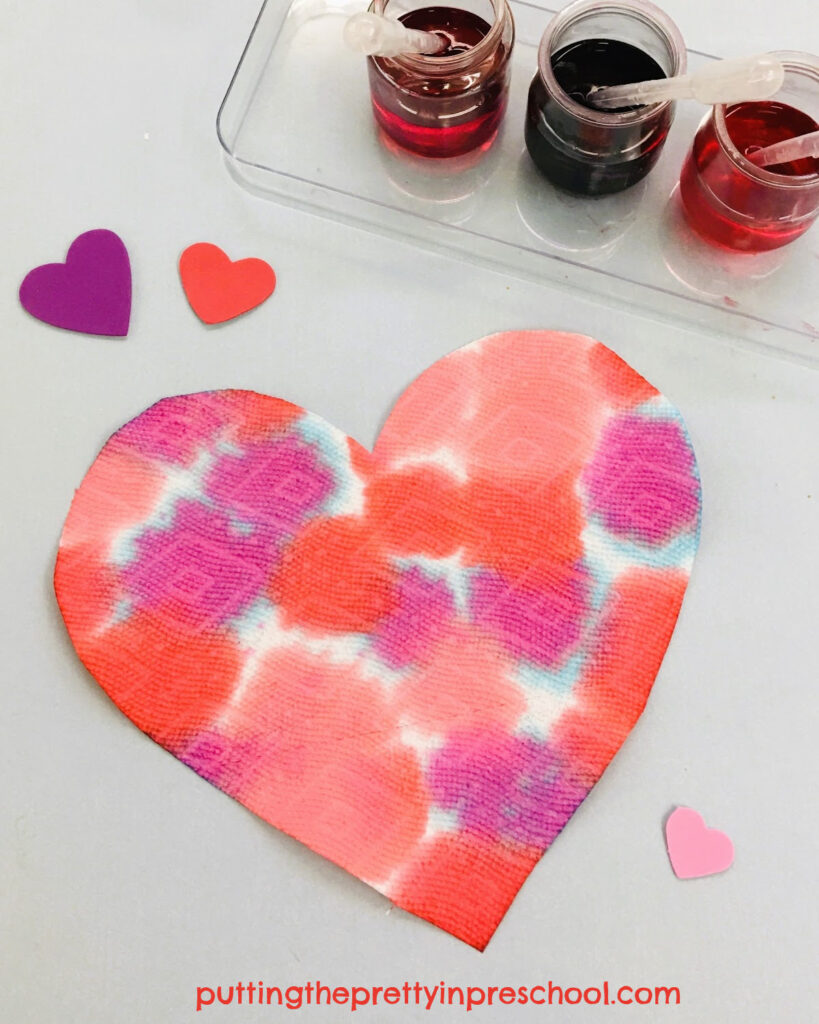 _______
To prepare this art project, trace and cut out large hearts from a roll of paper towel. Make sure you have at least two paper towel hearts for each little learner participating.
Next, add water to small paint jars. Baby food jars work well for this art activity.
Mix a few drops of food coloring in each jar. I feature watercolor paints made with red and neon pink and purple food coloring.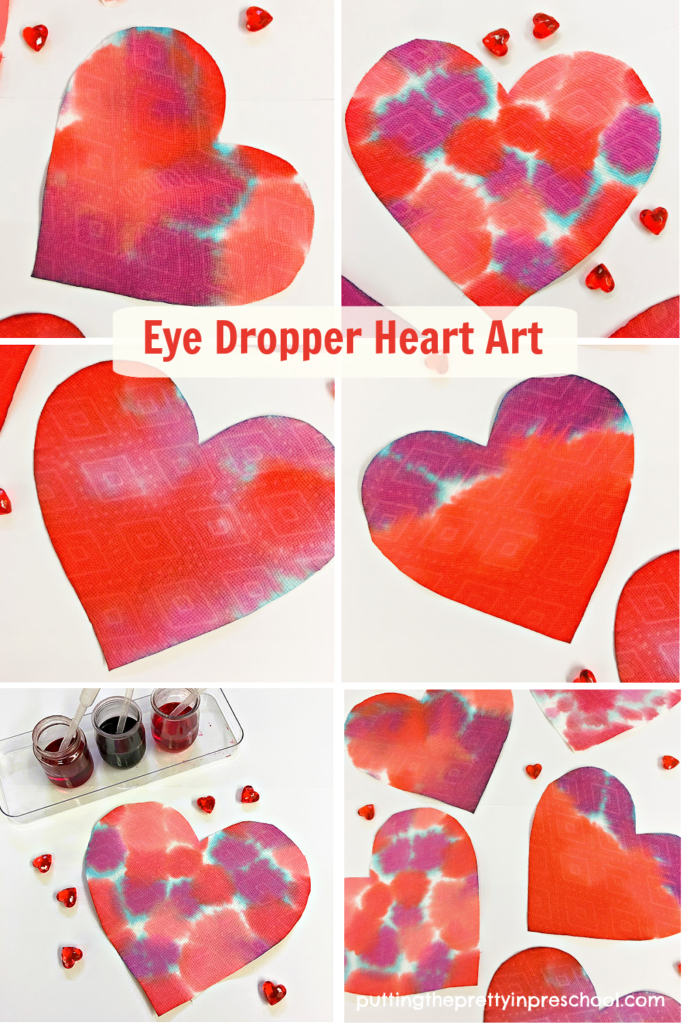 _______
Then stick an eye dropper or pipette in each jar of colored water.
Afterward, cover a table with newsprint paper or a plastic tablecloth and set up art stations.
Invite participants to use the eye droppers or pipettes to drop paint colors onto their paper towel hearts. They will absolutely love this process art invitation and will want to make a few eye dropper heart art projects.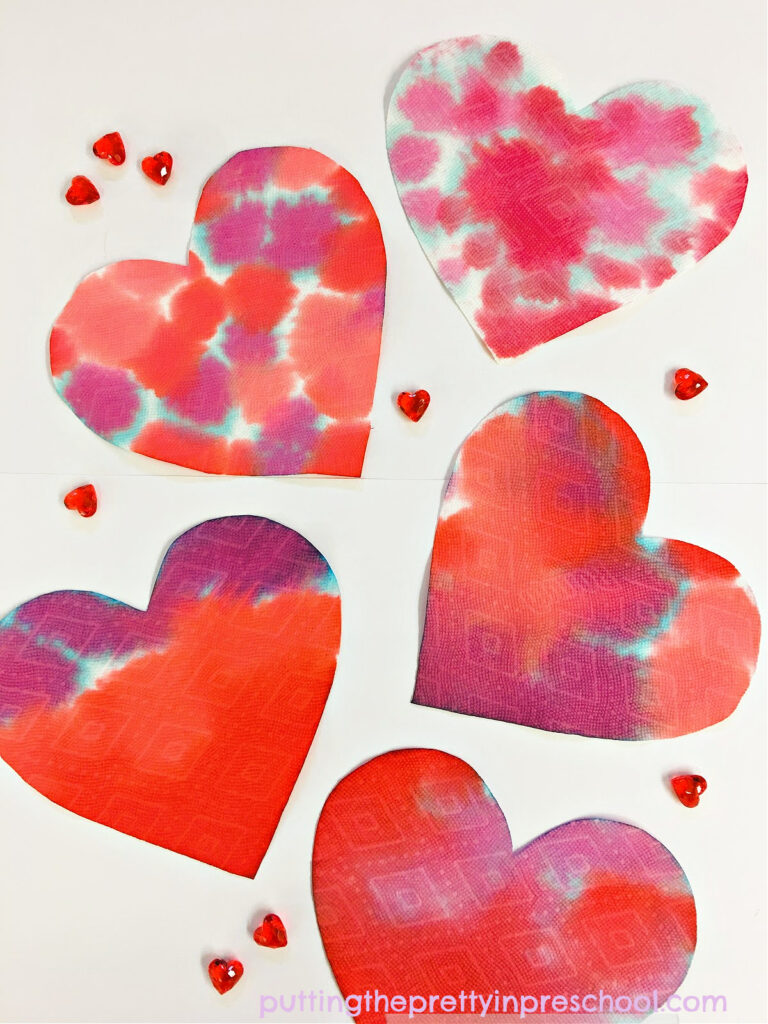 _______
Note: It looks like turquoise paint was included on these hearts, a color I was thinking of adding to the mix. But the turquoise color appeared after neon purple bled into the paper towel shapes. This was a delightful surprise.
If little learners have had a chance to drop paint on a few paper towel hearts and there are paint colors left over, roll out long paper towel pieces across the table to allow them to paint large scale.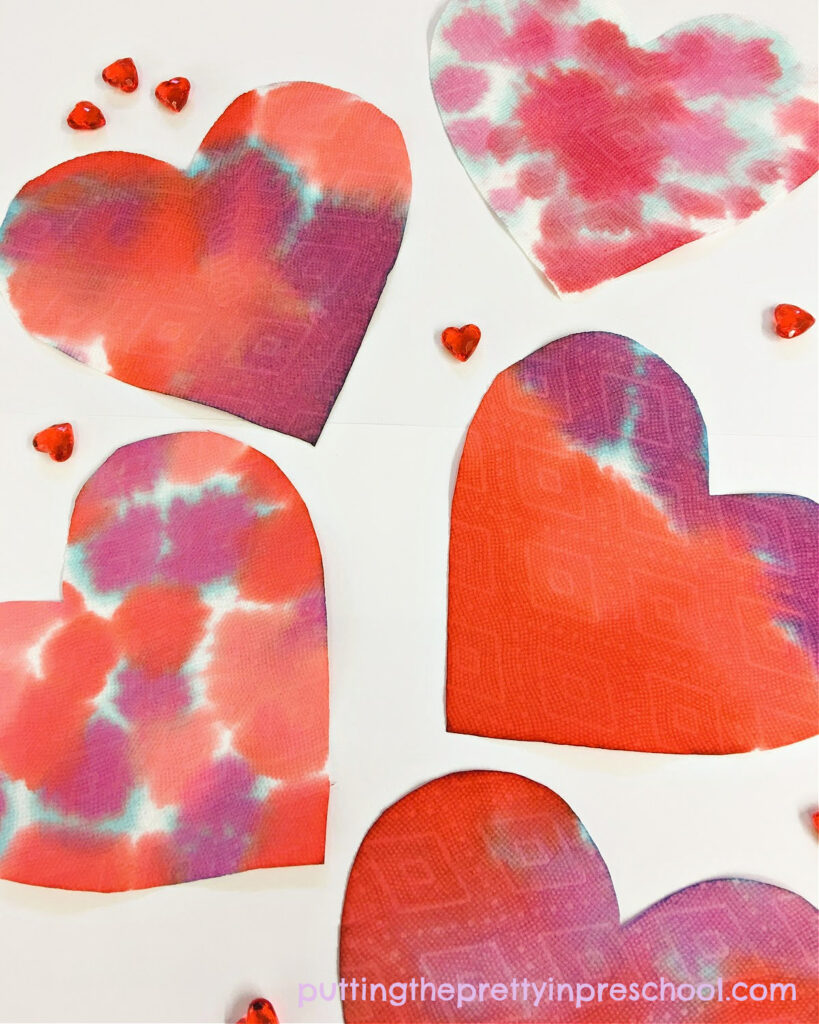 _______
More Eye Dropper Painting Art Activities
_______
_______
You may also like: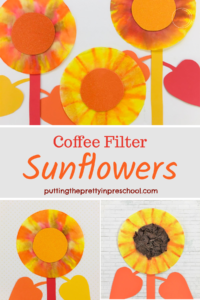 _______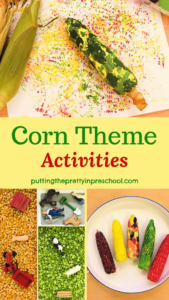 _______
Don't forget to share this post on Pinterest or your favorite social media channel. Sharing is caring!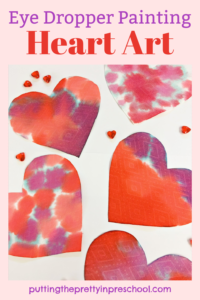 _______
© Annette Kaminsky February 26, 2023
_______
Follow me on social media for more ideas: