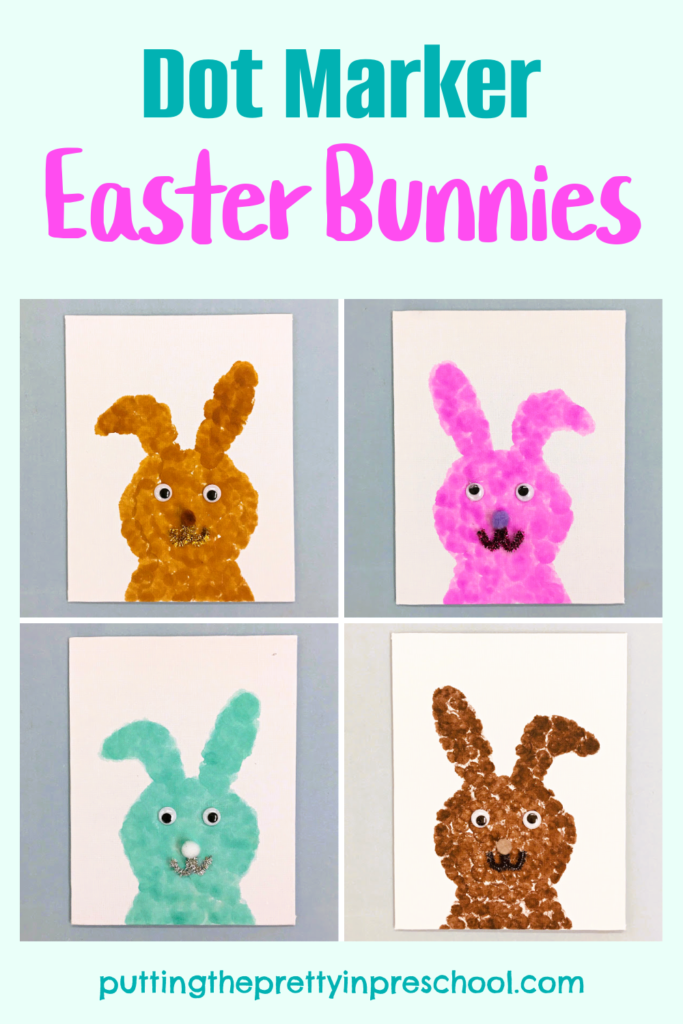 _______
These dot marker Easter bunnies are easy and fun to create. This project is the third in a series of silhouette bunny canvas art activities on my blog, all completed with dot markers. Long-eared fluffy-tailed bunnies make the perfect subject for the art technique.
_______
Follow me on Pinterest for more early learning ideas.
_______
Supplies To Collect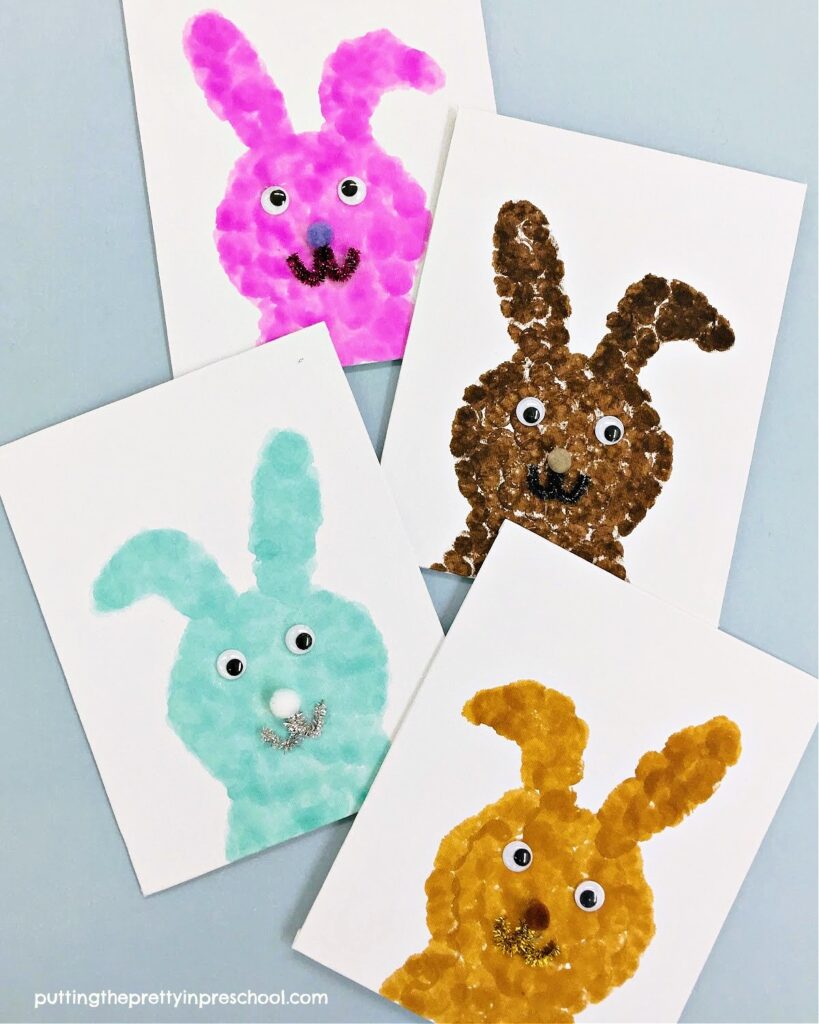 _______
Using dot markers on a canvas board is a satisfying way to create art. Gather the following supplies to do it:
6-inch x 8-inch canvas board
non-toxic dot markers
bunny silhouette template
pipe cleaners
wiggly eyes
buttons
scissors and pencil
glue gun or white glue
_______
Making the Dot Marker Canvas Art Project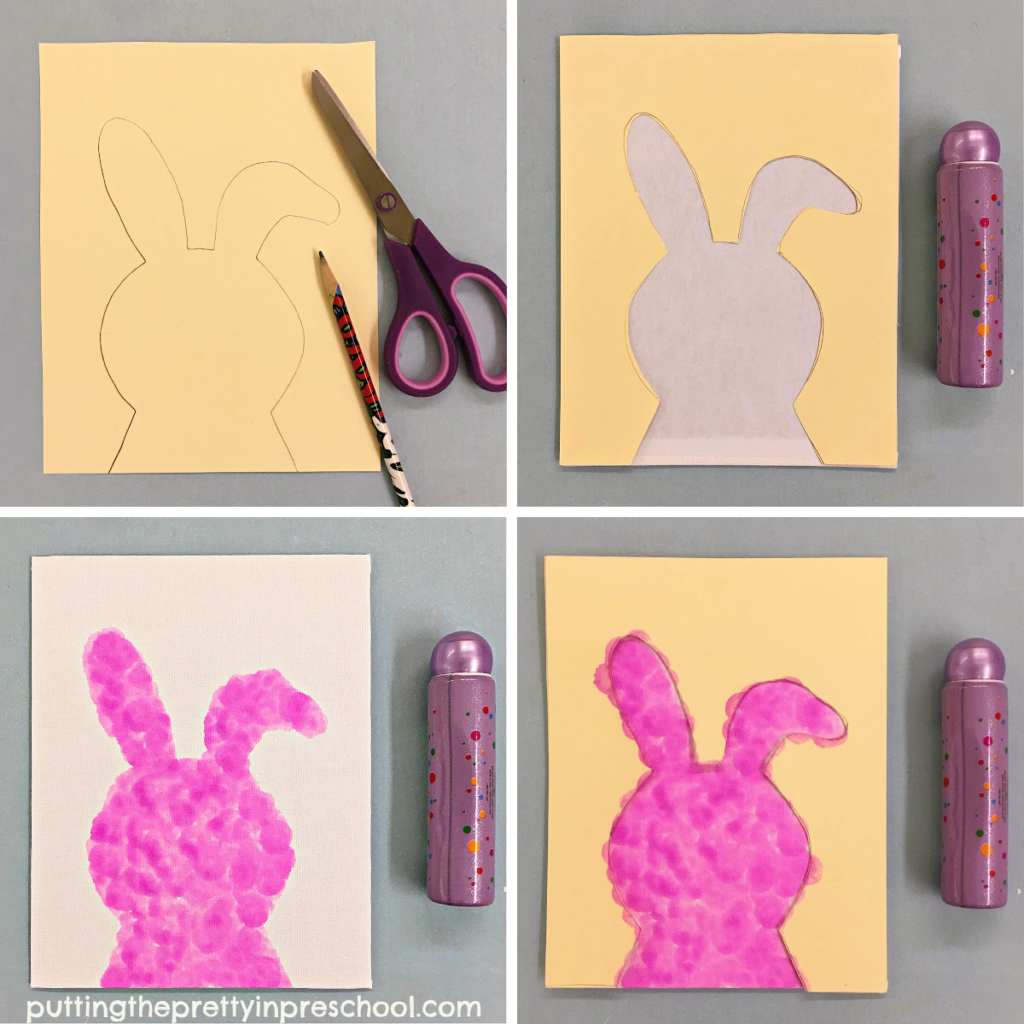 _______
First, cut out a bunny head and shoulders template from sturdy paper in a size that fits the canvas board of choice. A smaller canvas size works well for this project and is easy and economical to purchase at a dollar store.
Next, lay the bunny template on the canvas.
Feel free to download this bunny template to use for the canvas art project.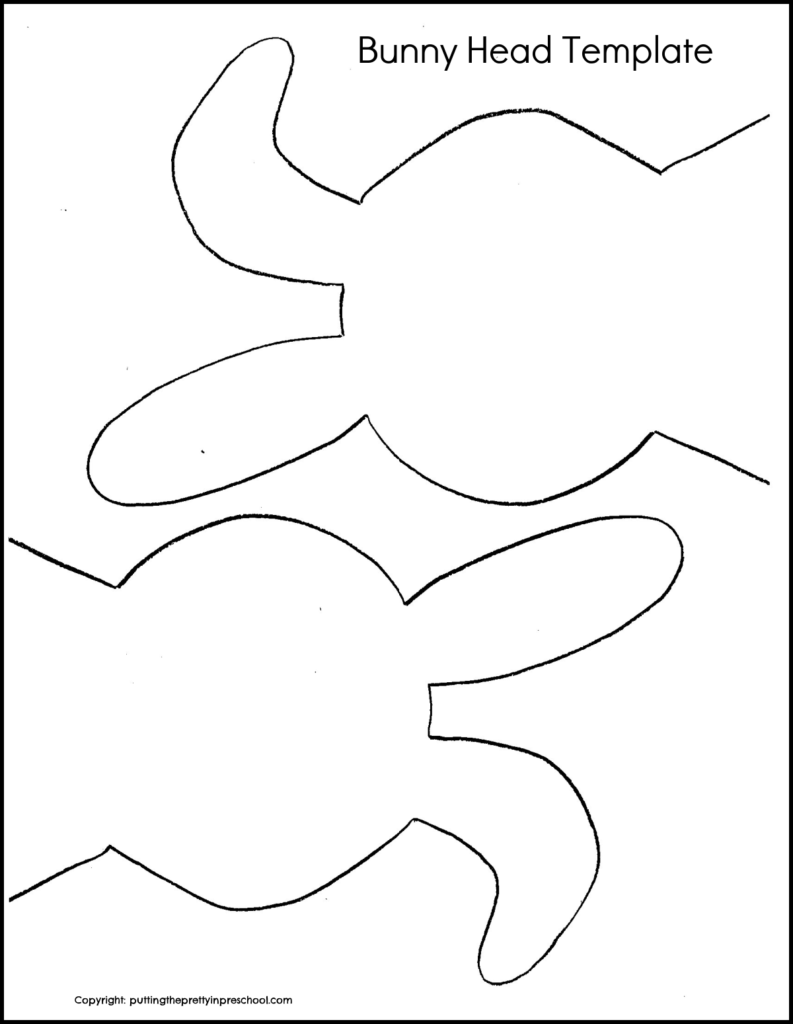 _______
This bunny head template is for individual and one classroom use only,
_______
Then select a dot marker color of choice and fill in the bunny-shaped cutout. For my first bunny, I used a purple shimmer dot marker. On the canvas, it has a purply-pink hue.
Tip: Lighter-hued dot markers work best for this art project.
Afterward, take off the cardboard cutout and let the silhouette bunny design dry. Dot marker art dries quickly, even on a canvas, so it won't take long.
Finally, using white glue or a glue gun, affix two wiggly eyes, a button nose, and a curved pipe cleaner mouth to create a bunny face.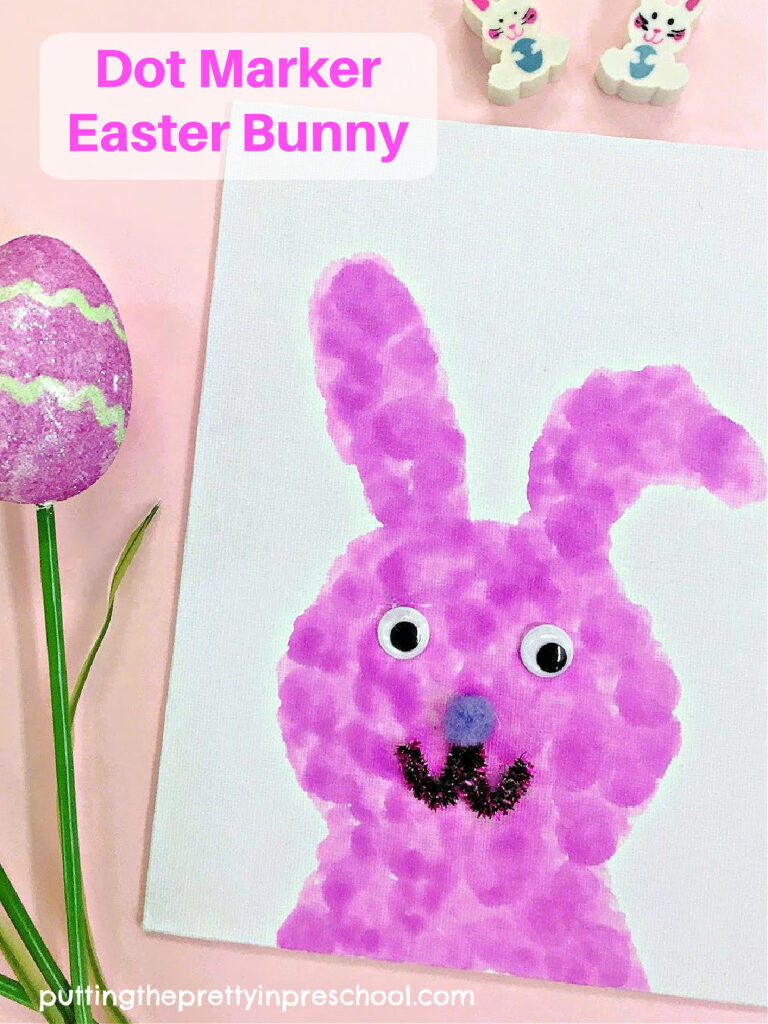 _______
This art project is so much fun, you may wish to create bunny art in a few different colors. Displayed together, the bunnies make quite a statement. You can also use two or more dot marker colors to create each silhouette.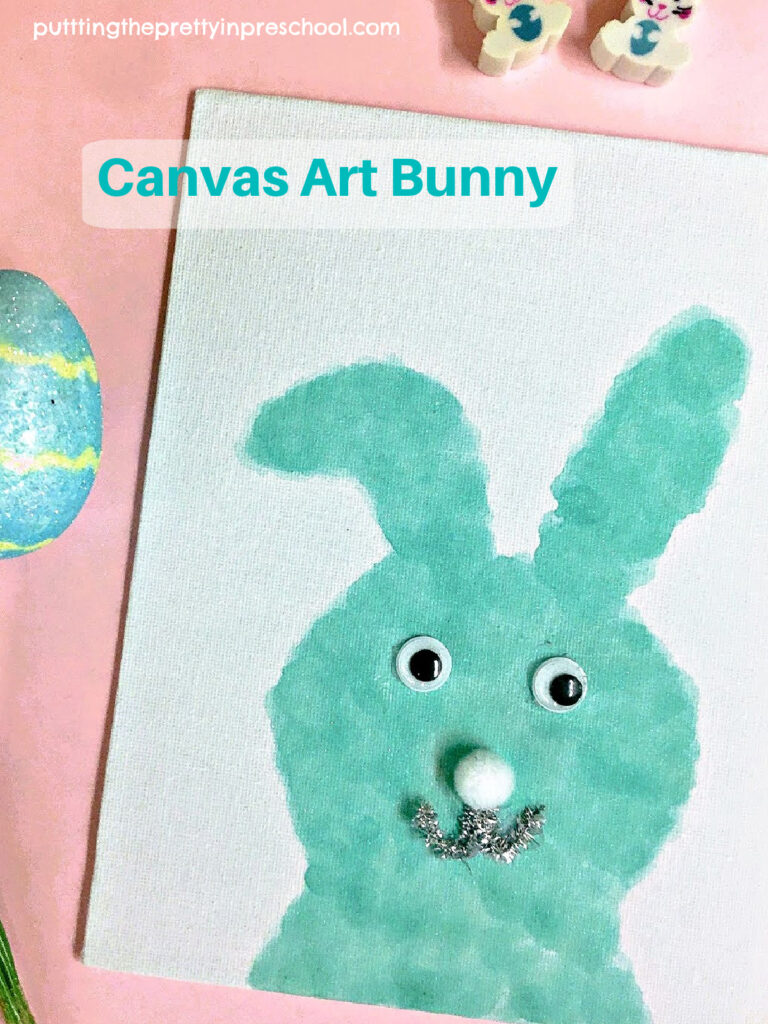 _______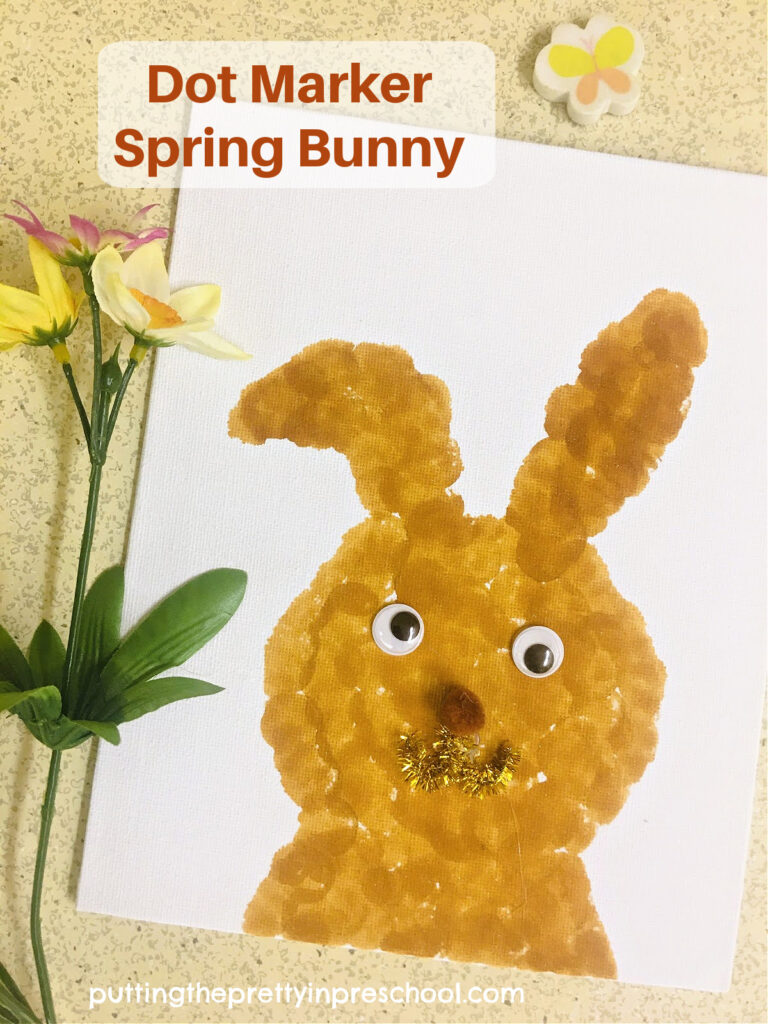 _______
_______
More Silhouette Bunny Canvas Art Activities
_______
[Read more…]

about Dot Marker Easter Bunnies