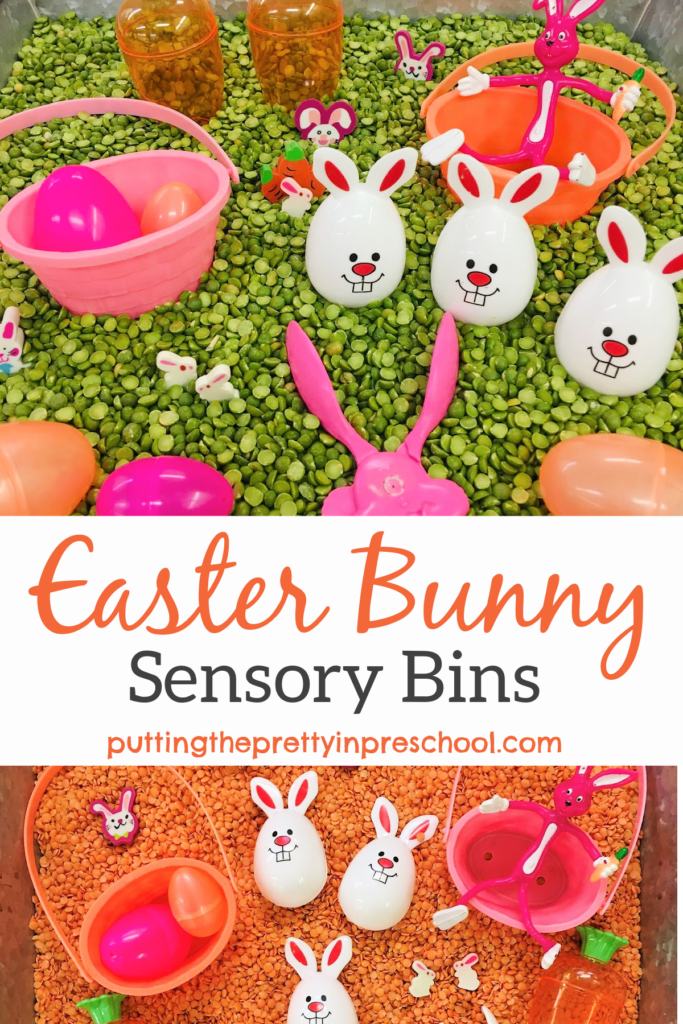 ________
These simple, no-fuss Easter bunny sensory bins feature the same accessories added to different bases. The result is two unique sensory play experiences your early learners will embrace.
_______
Follow me on Pinterest for more ideas.
_______
Split-Pea Based Easter Bunny Sensory Bin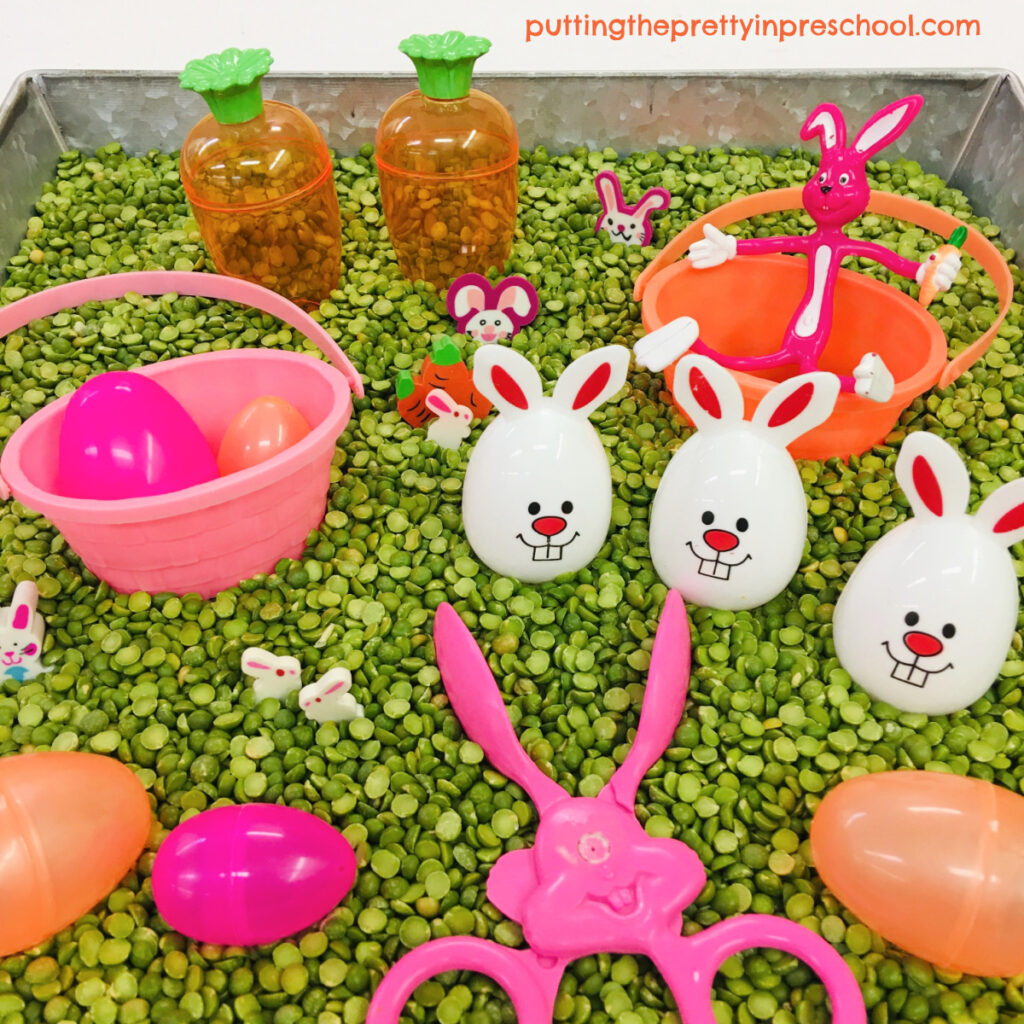 _______
Green split peas are the base for this first bin. Included in the bin are:
Easter baskets
bendable bunny
pink and orange plastic eggs
carrot eggs
Easter bunny eggs
carrot eraser
bunny erasers
bunny tongs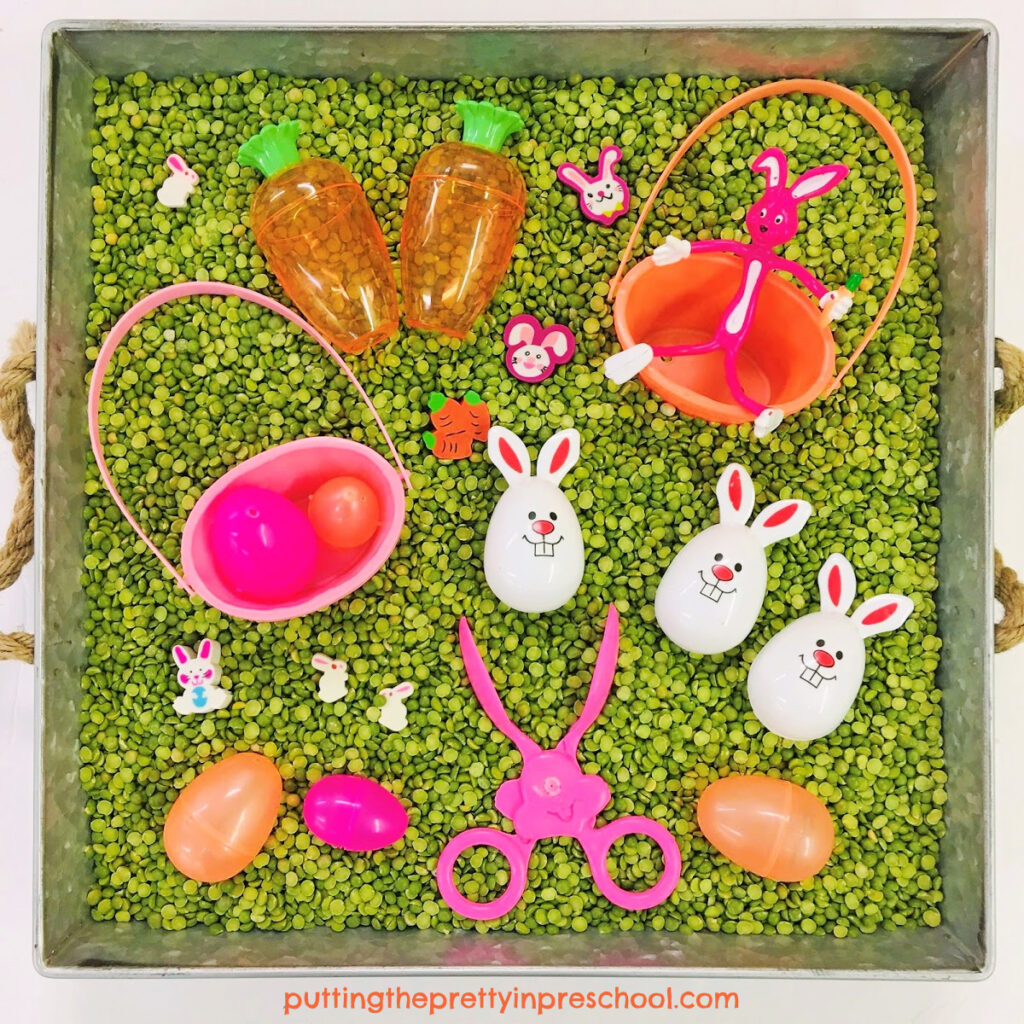 _______
Head to your local Target or dollar store to gather accessories for this bin. Just a few items will give your early learners a delightful sensory play opportunity.
_______
Red Lentil-Based Sensory Bin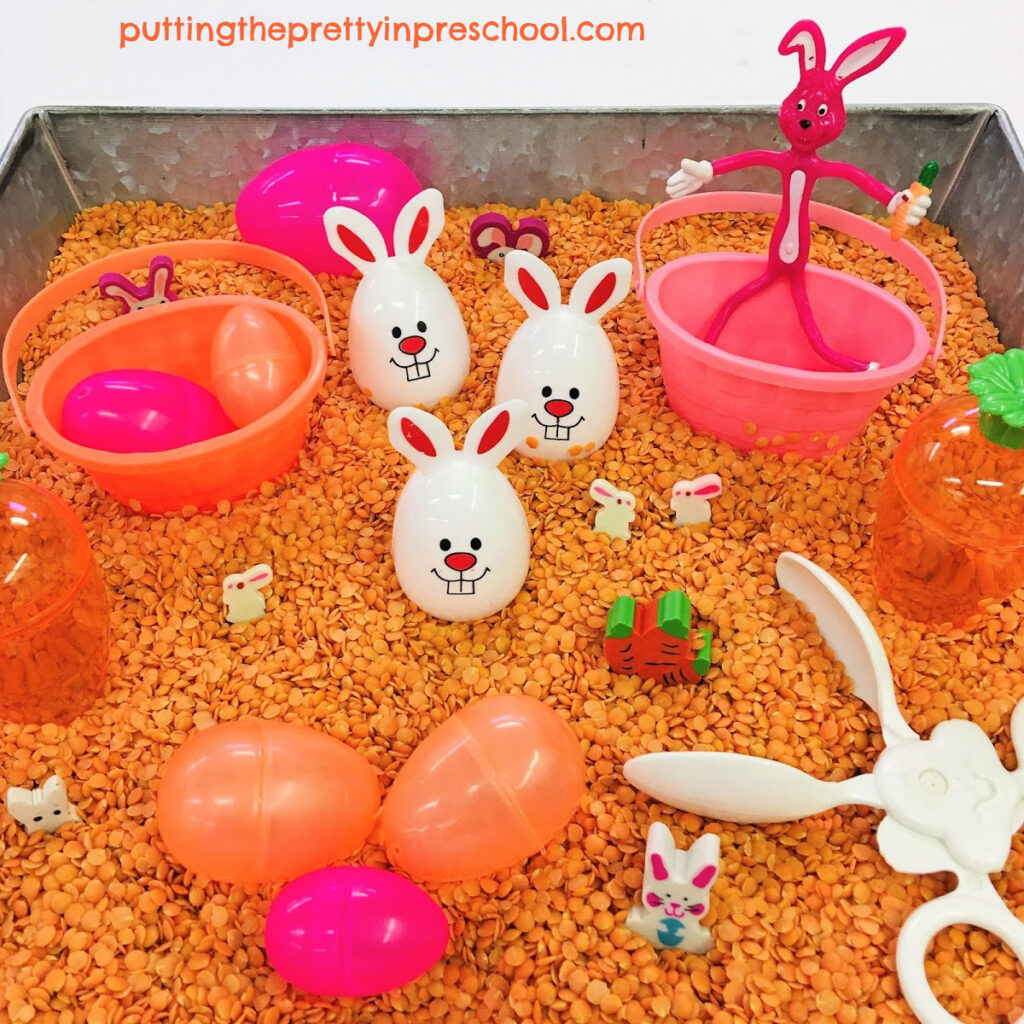 _______
One thing about preparing sensory bins is that you can create any color scheme you like. I wanted to combine pink, orange, and white hues for this one. The accessories in the bin are the same as above. The split red lentils making the base are actually orange-colored.
The split peas and split lentils used for the bases naturally come in rich, vibrant colors. And so a bonus in preparing these activities is that no dyeing ingredients are needed.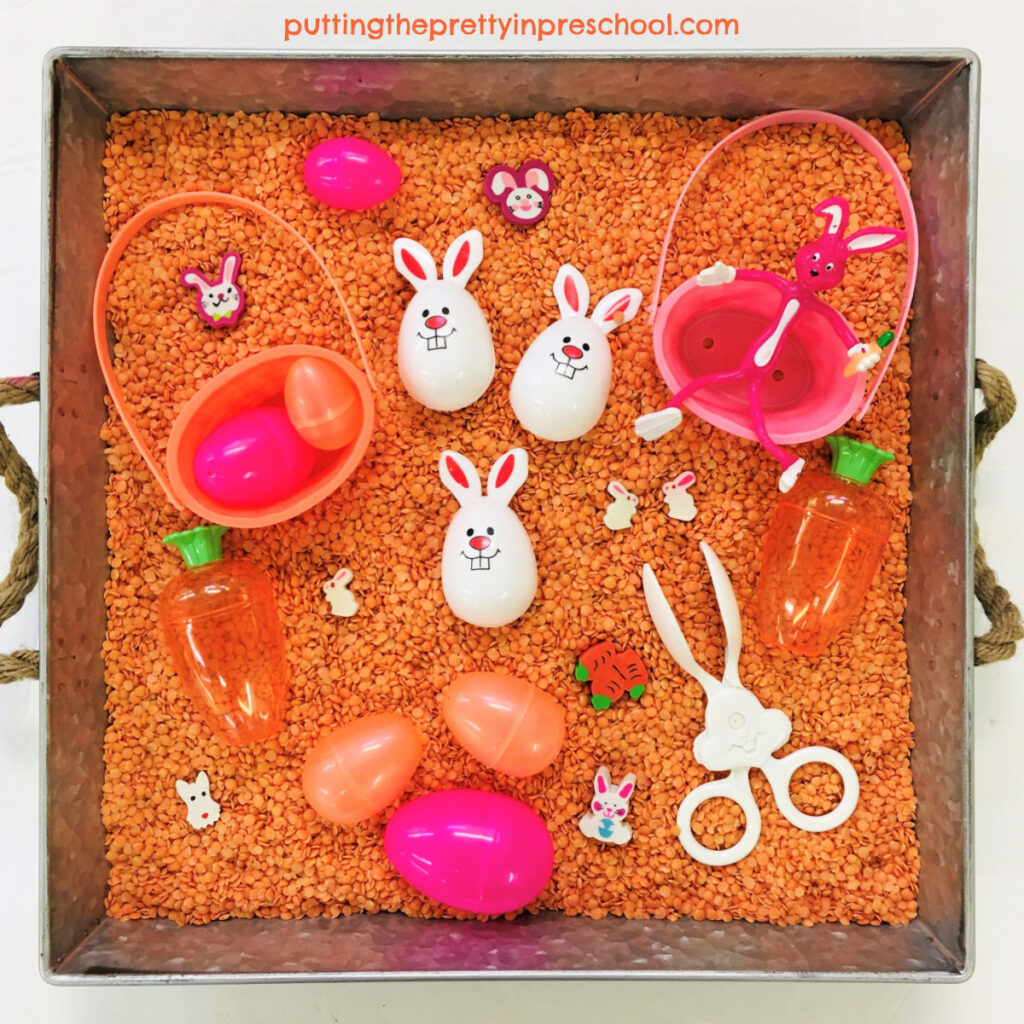 _______
The two different hues give each of the Easter bunny sensory bins a unique feel. Pick one base to add the accessories to and then set the bin out for play. After a few days, switch the accessories over to a bin with the other base. Your early learners will enjoy the new color scheme.
_______
Which bunny sensory bin do you like best? Share in a comment below.
_______
Related: Easter Sensory Tub
_______
_______
You may also like: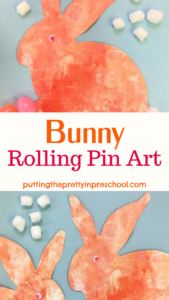 _______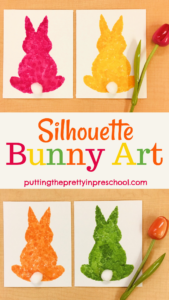 _______
Don't forget to share this post on Pinterest or your favorite social media channel.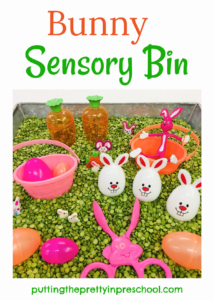 _______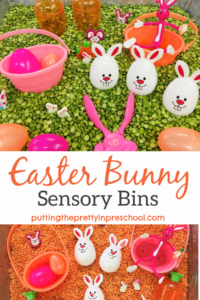 _______
© Annette Kaminsky March 28, 2021
_______
Follow me on social media for more ideas: