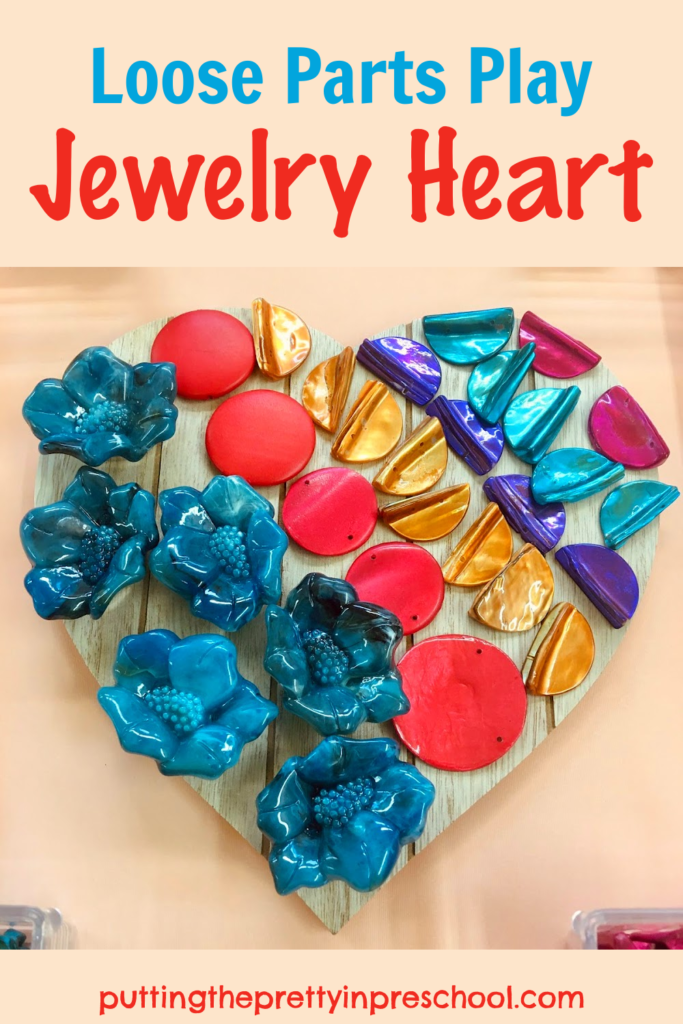 _______
Do you have some costume jewelry you no longer wear? Have you picked up vintage jewelry at a garage sale or second-hand store? It will be perfect for this beautiful loose-part jewelry heart invitation to create.
_______
Follow me on Pinterest for more early learning ideas.
_______
Supplies To Collect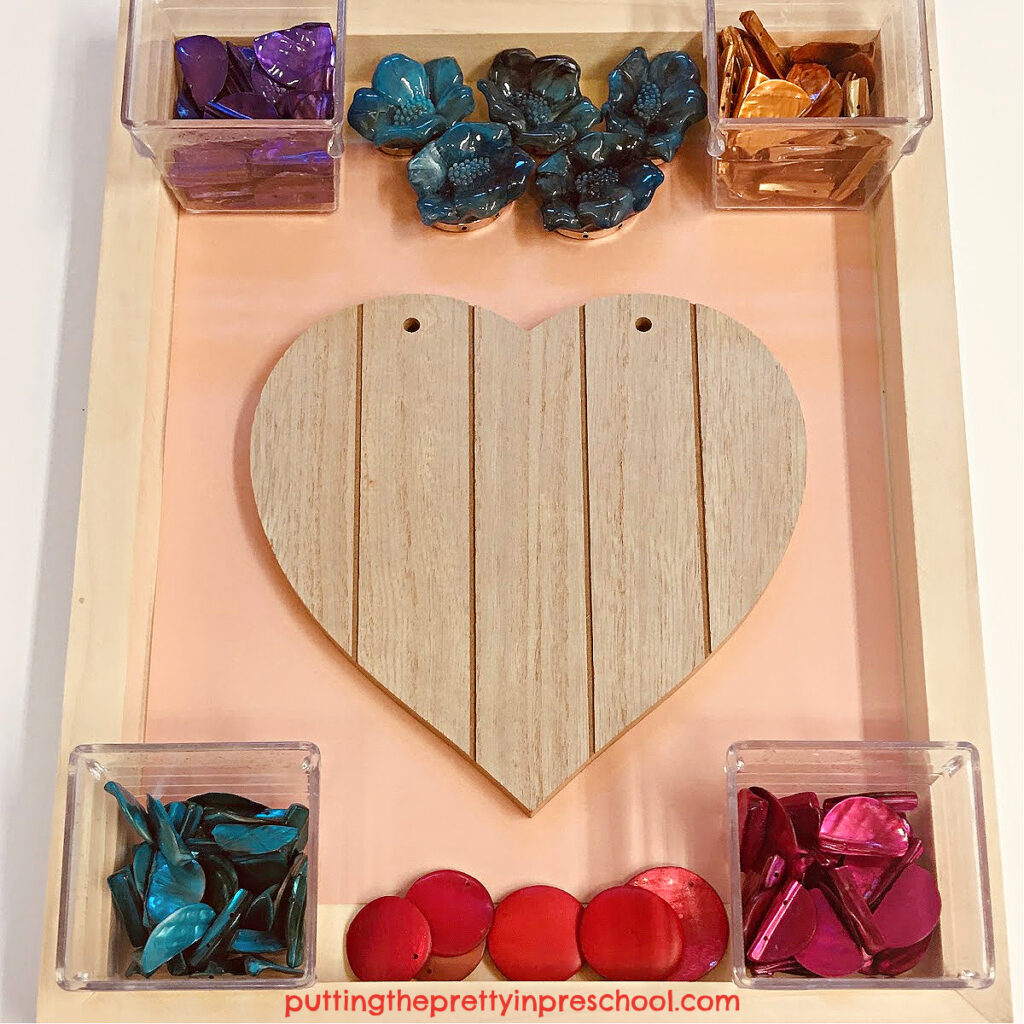 _______
For this easy-to-set-up transient heart art activity, gather the following supplies:
large wooden canvas frame
wood heart plaque
vintage costume jewelry
small containers
_______
The Loose Part Jewelry Heart Play Invitation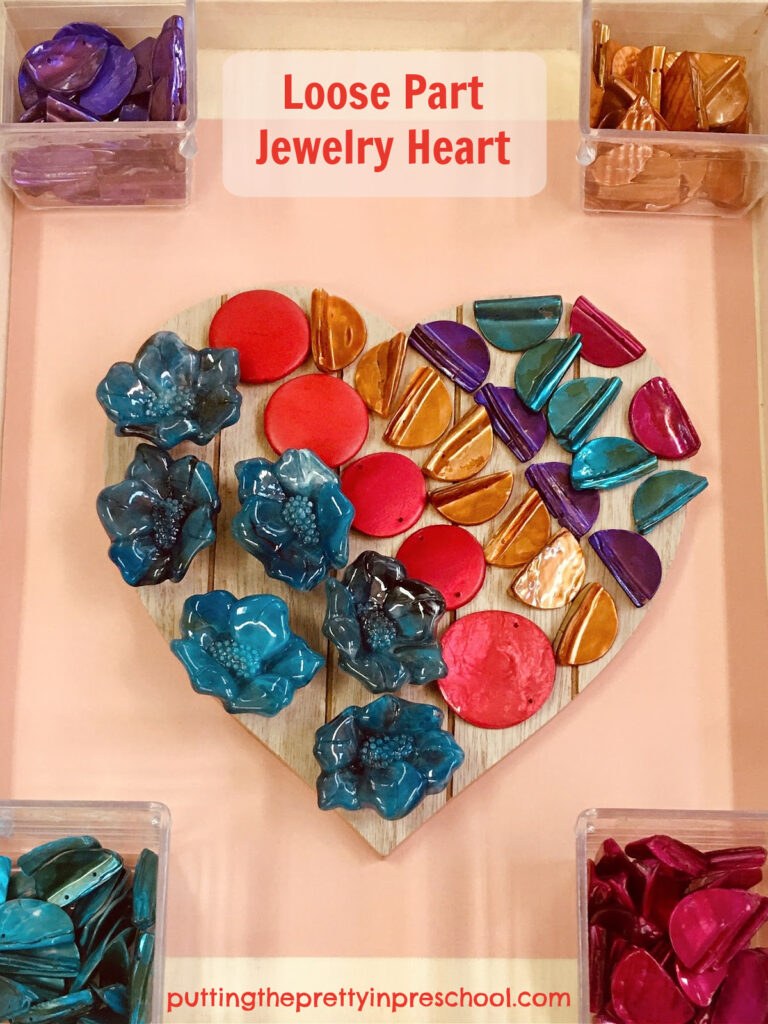 _______
To prepare this gorgeous loose part play invitation, first, select a large wooden canvas frame. My frame is approximately 12 inches wide and 16 inches long.
Flip the frame over and use the backside.
Note: A serving tray or an art frame with the back removed also work well for this activity.
Next, put a wood heart plaque inside the frame.
Then cut costume jewelry into pieces suitable for loose part play. Make sure there are no rough edges on the jewelry.
Place the jewelry bits into small containers and set them in the corners of the canvas frame. Add more jewelry pieces around the frame if available.
Finally, set the canvas frame on a table and invite little learners to take turns decorating the heart with jewelry treasures.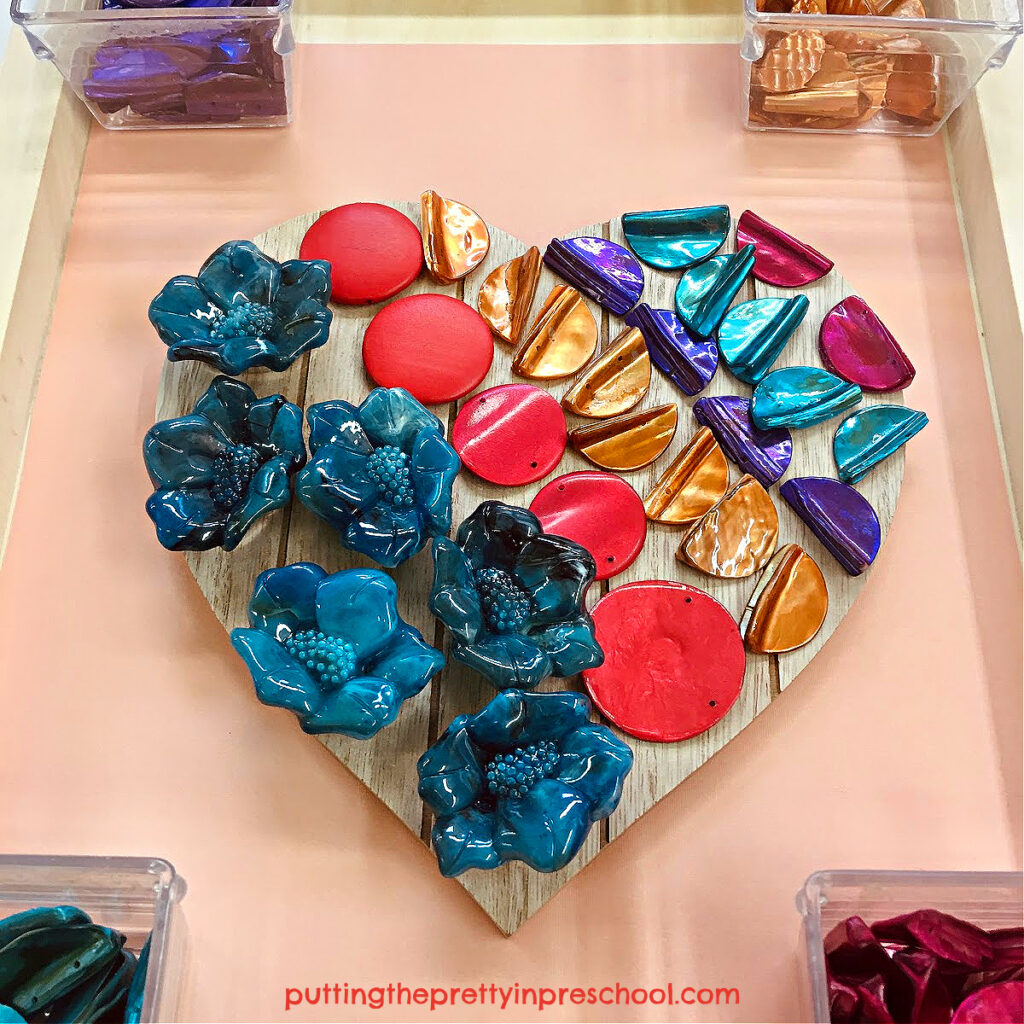 _______
Benefits Of Loose Parts Play
In this loose part jewelry heart play invitation, early learners get to:
engage in open-ended play
practice sorting, counting, and color matching
strengthen finger muscles by moving and arranging jewelry pieces
experience beautiful objects with different colors and textures
create unique patterns and designs
focus on a task and be mindful
develop higher thinking skills
_______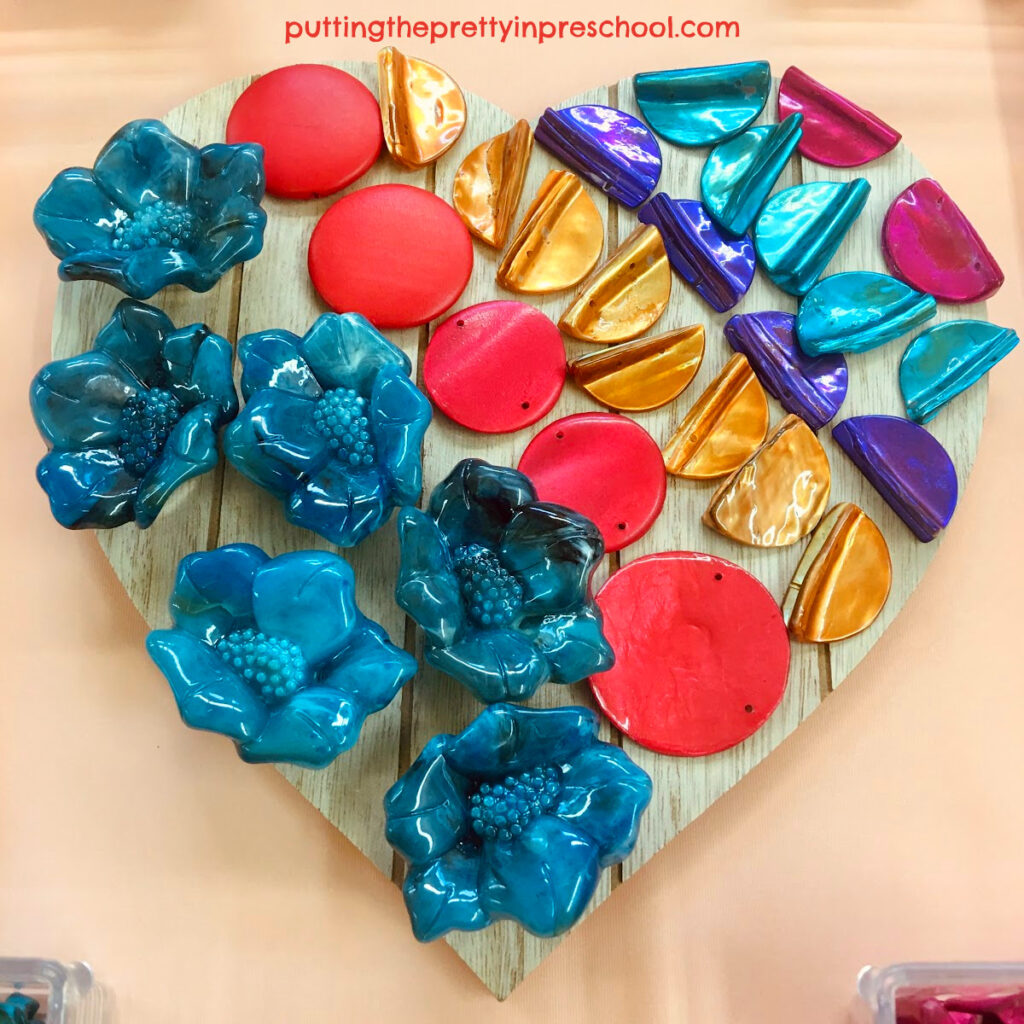 _______
More Loose Part Heart Decorating
On another day, offer this loose part heart invitation to create with polished agate slices and precious rocks and gemstones.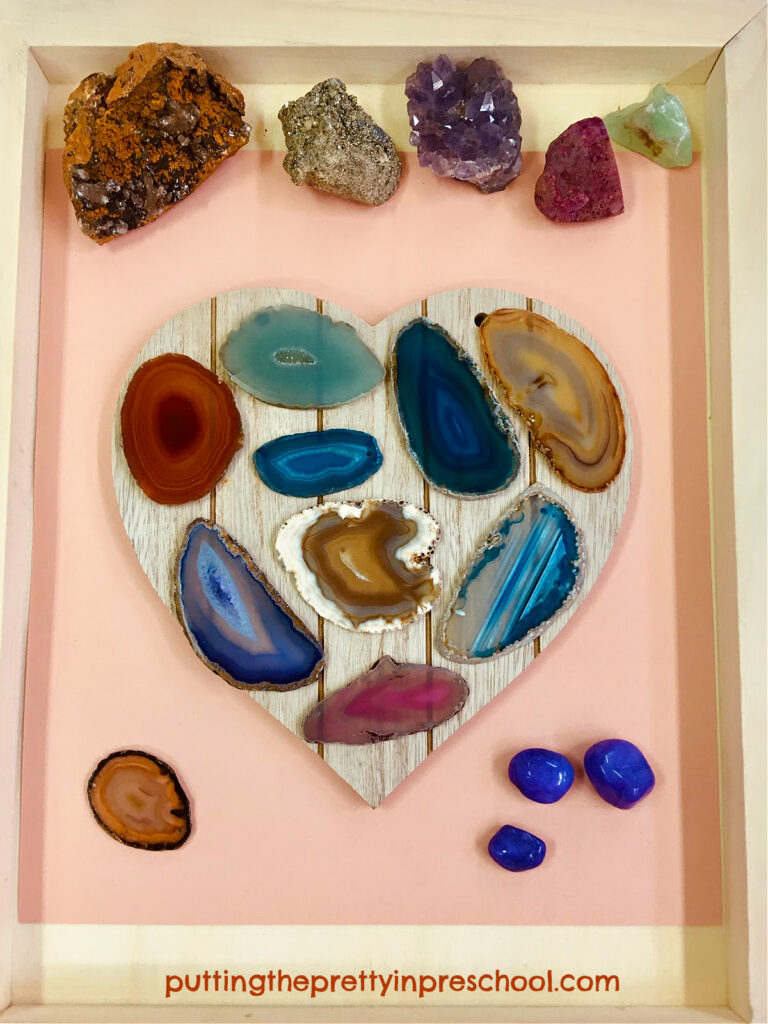 _______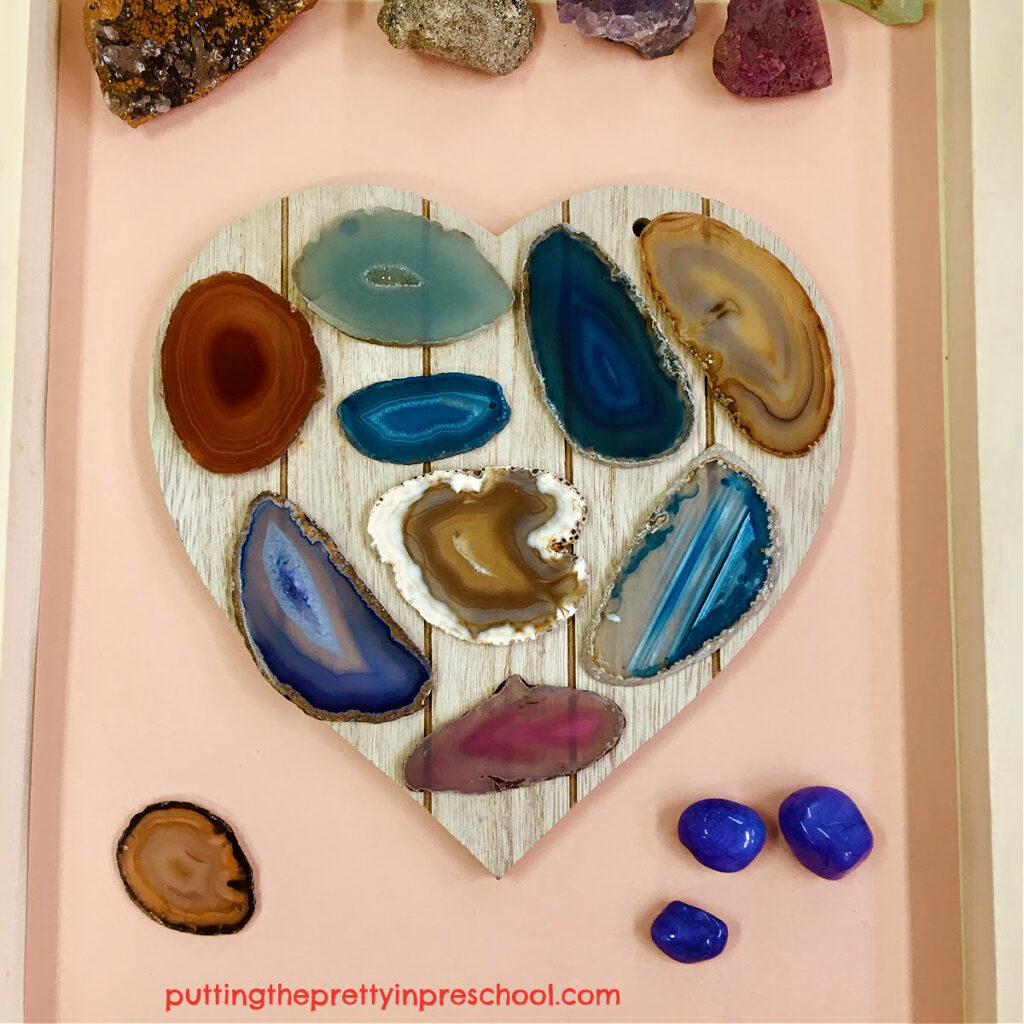 _______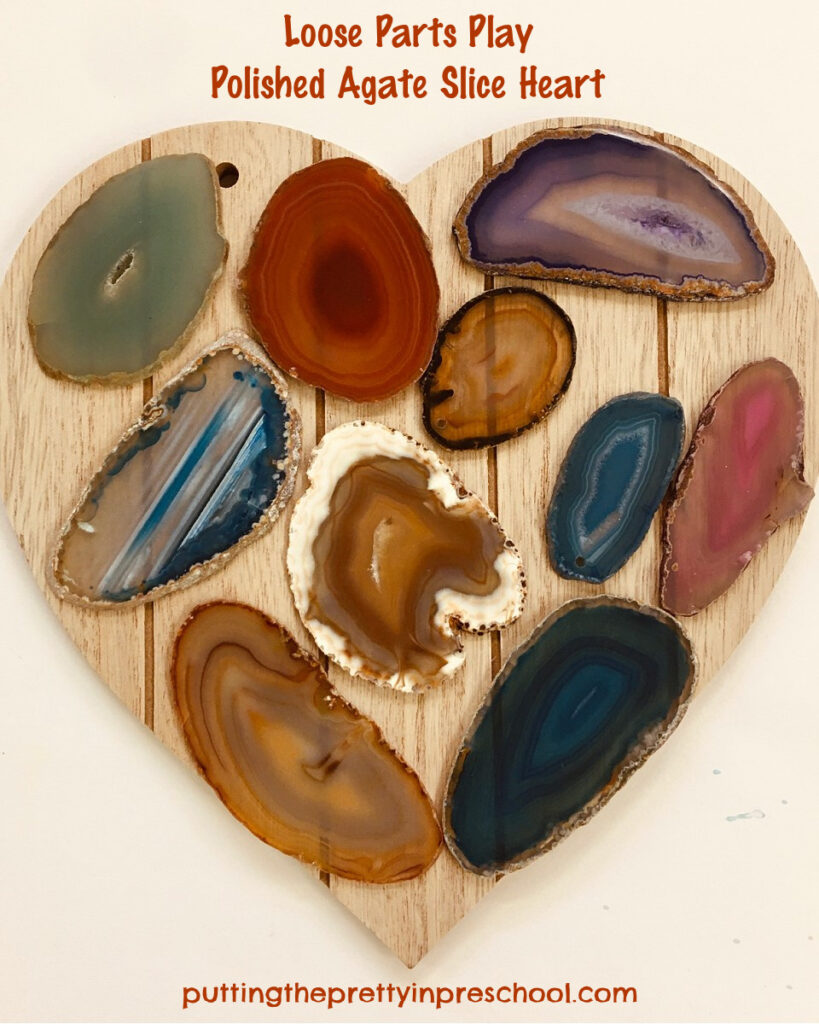 _______
Related:
St. Patrick's Jewelry Sensory Bin
_______
[Read more…]

about Loose Part Jewelry Heart