Early learners love process art. They delight in exploring art materials and are not usually concerned about the finished product. Often the messier the project, the better! Here is a simple ice cube and powder paint activity your child will love to investigate.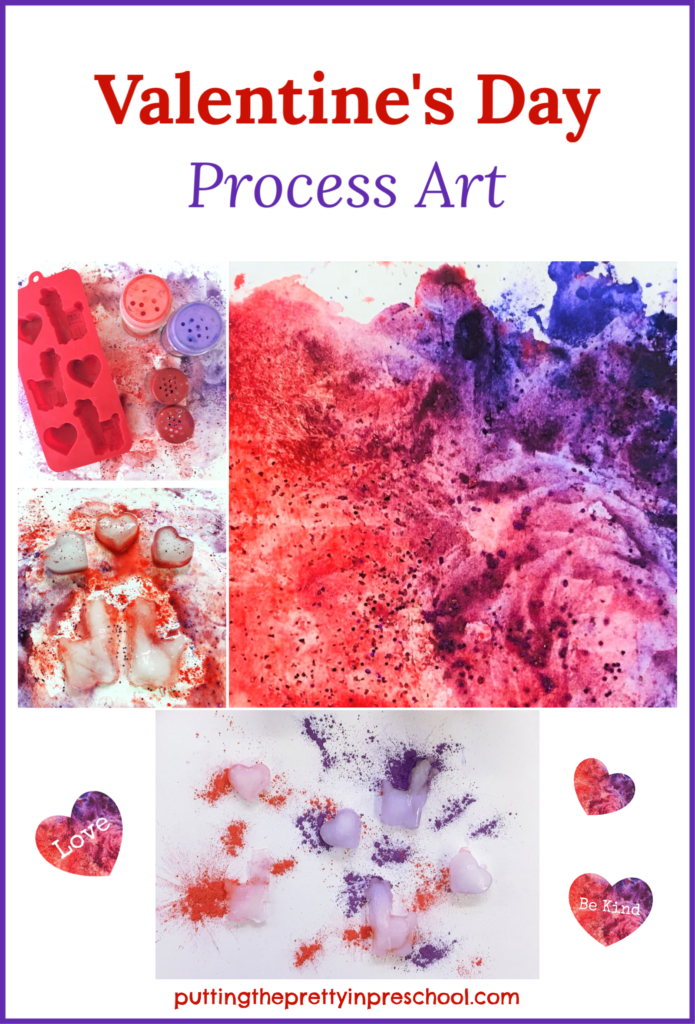 _______
This Valentine's Day process art activity employs red and purple colors. Adding llama and heart ice cubes gives the project a South American flair. The painting activity transitions from a Winter to a Valentine's Day theme.
_______
Valentine's Day Process Art Supplies
llama and heart ice cube tray
shaker of red powder paint
shaker of purple powder paint
red glitter shaker
purple glitter shaker
12-inch x 16-inch multipurpose art paper
plate
spoon
_______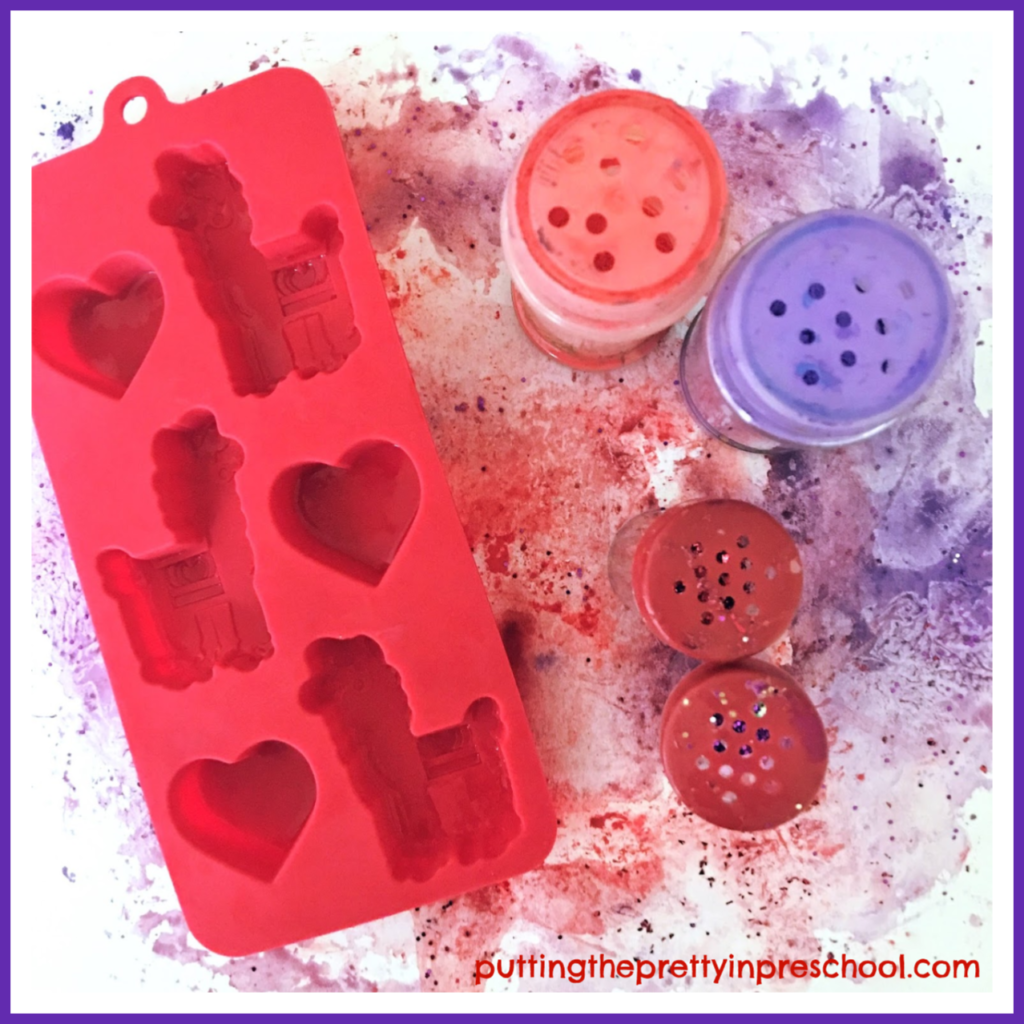 _______
Ice Cube and Powder Paint Process Art
Freeze water in the llama and heart ice cube tray.
Take the ice cubes out of the tray and place them on a plate.
Set out the paper, powder paint shakers, glitter shakers, ice cubes, and spoon.
Optional: Shapes or a word can be drawn on the paper with a crayon. Then the project will have a crayon resist element.
_______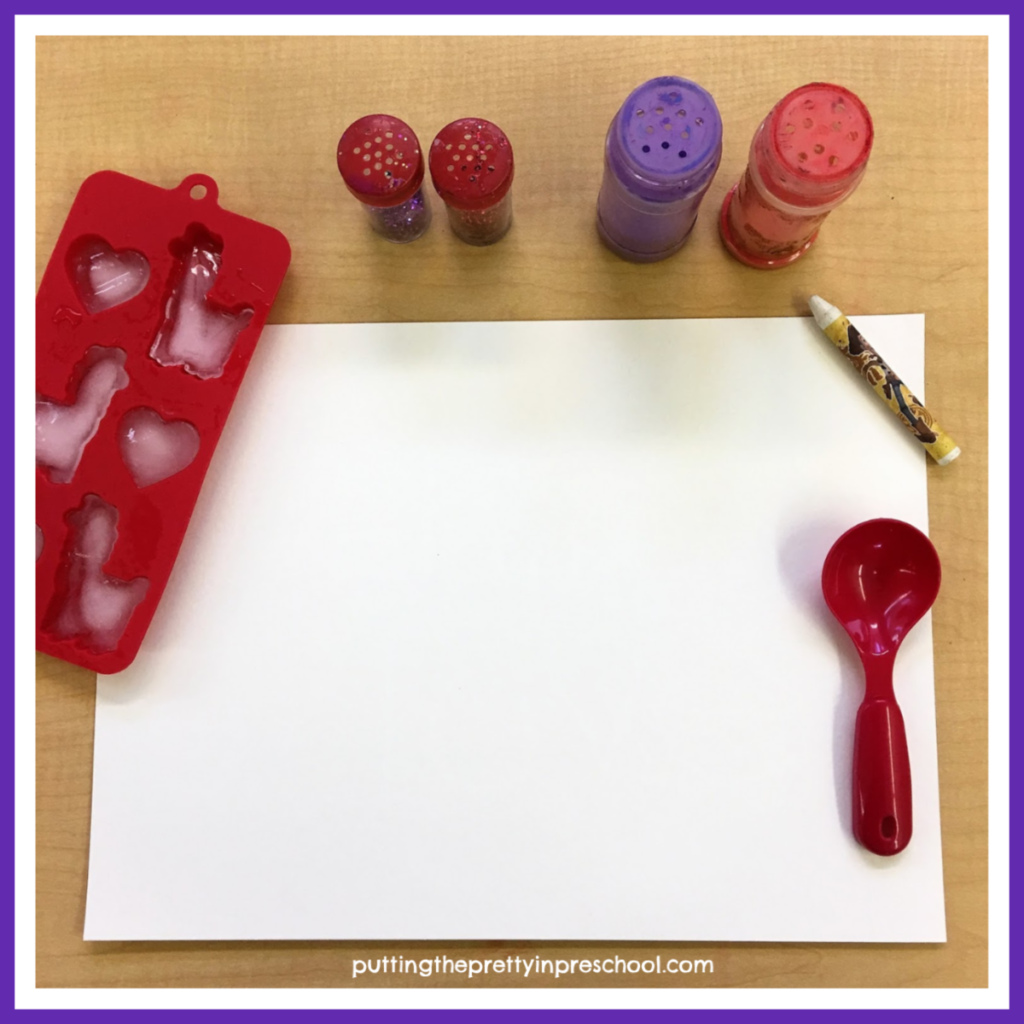 _______
Invite your child to shake powder paint on the paper, and spread it around with ice cubes. Your child can use a spoon to move the ice cubes or use hands for an added sensory experience.
_______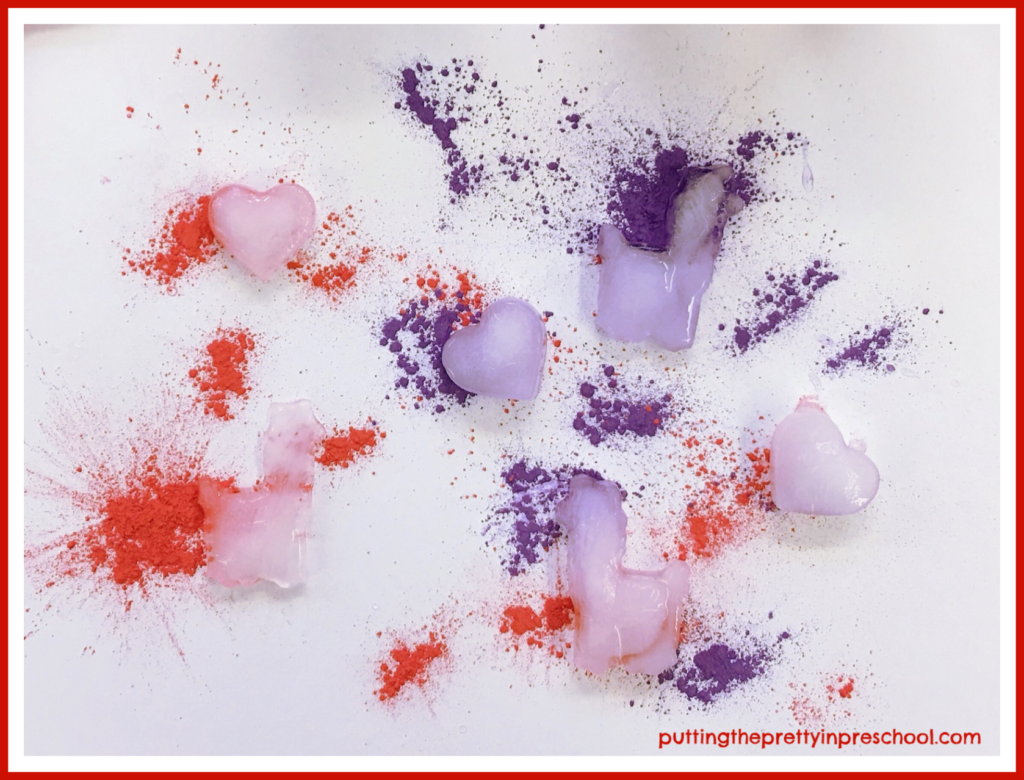 _______
If the paper is very wet, some watery color can be dabbed off with a scrunched-up napkin. This technique adds texture and depth to the project.
_______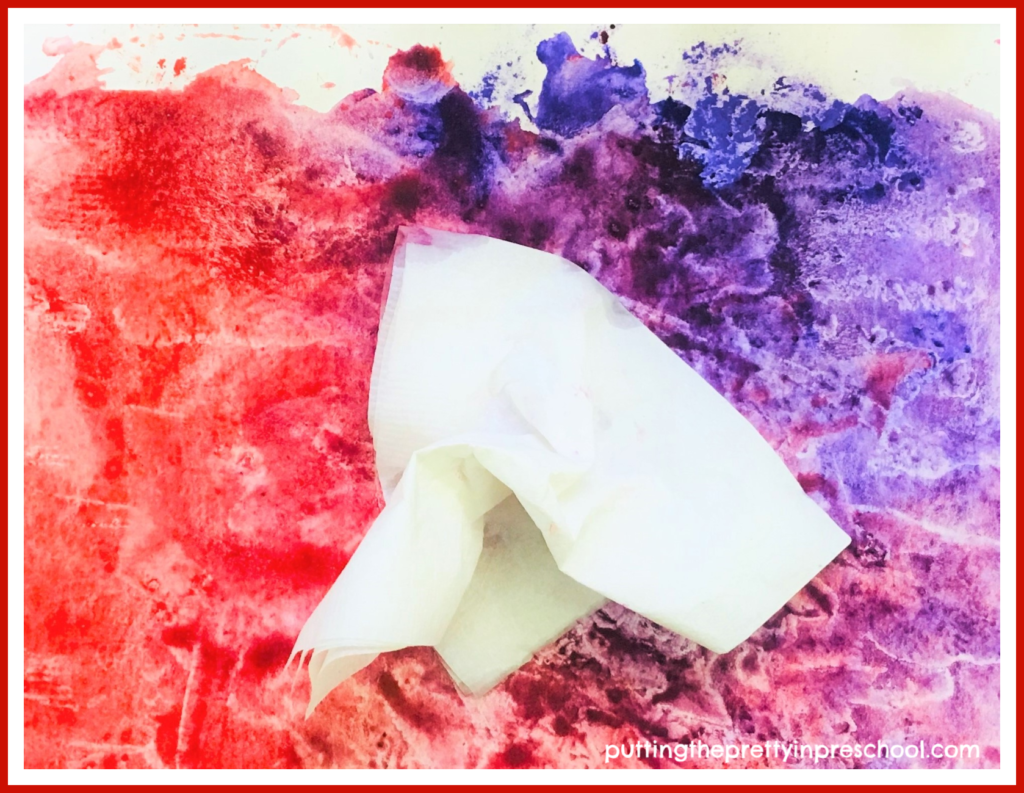 _______
Invite your child to sprinkle on red and purple glitter for a finishing touch.
The picture can be left as is, or cut into a large heart shape when dry.
_______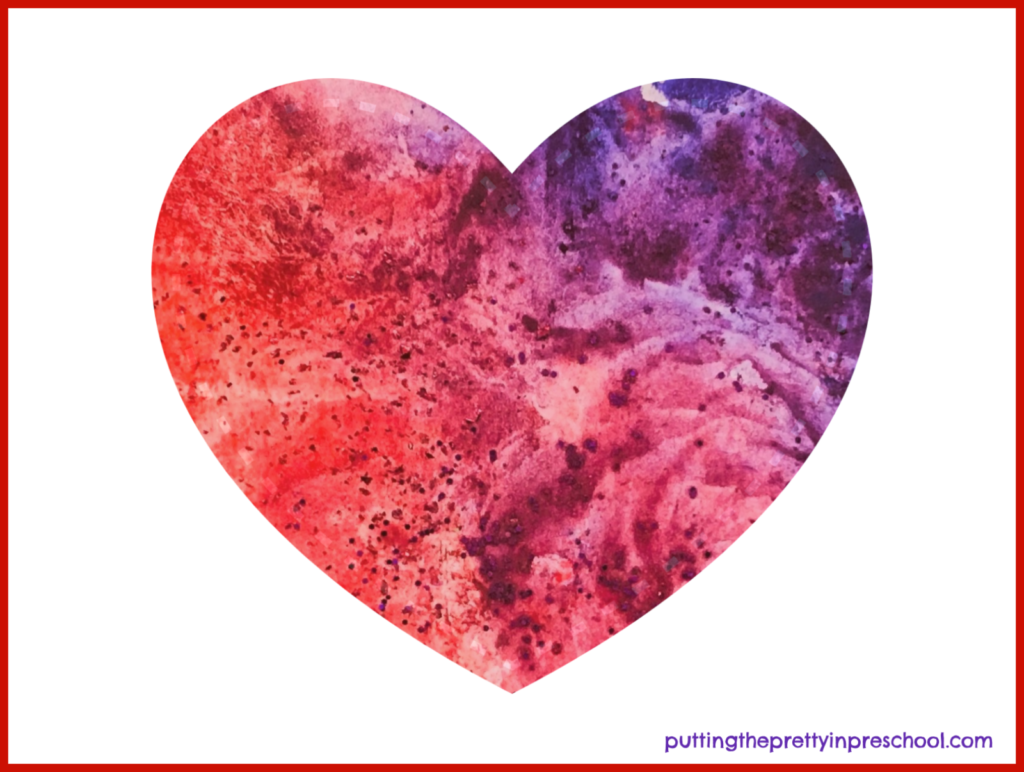 _______
This completed art piece looks like an exploding volcano on a mountain. It would sizzle as a backdrop for a few painted or drawn dinosaurs.
_______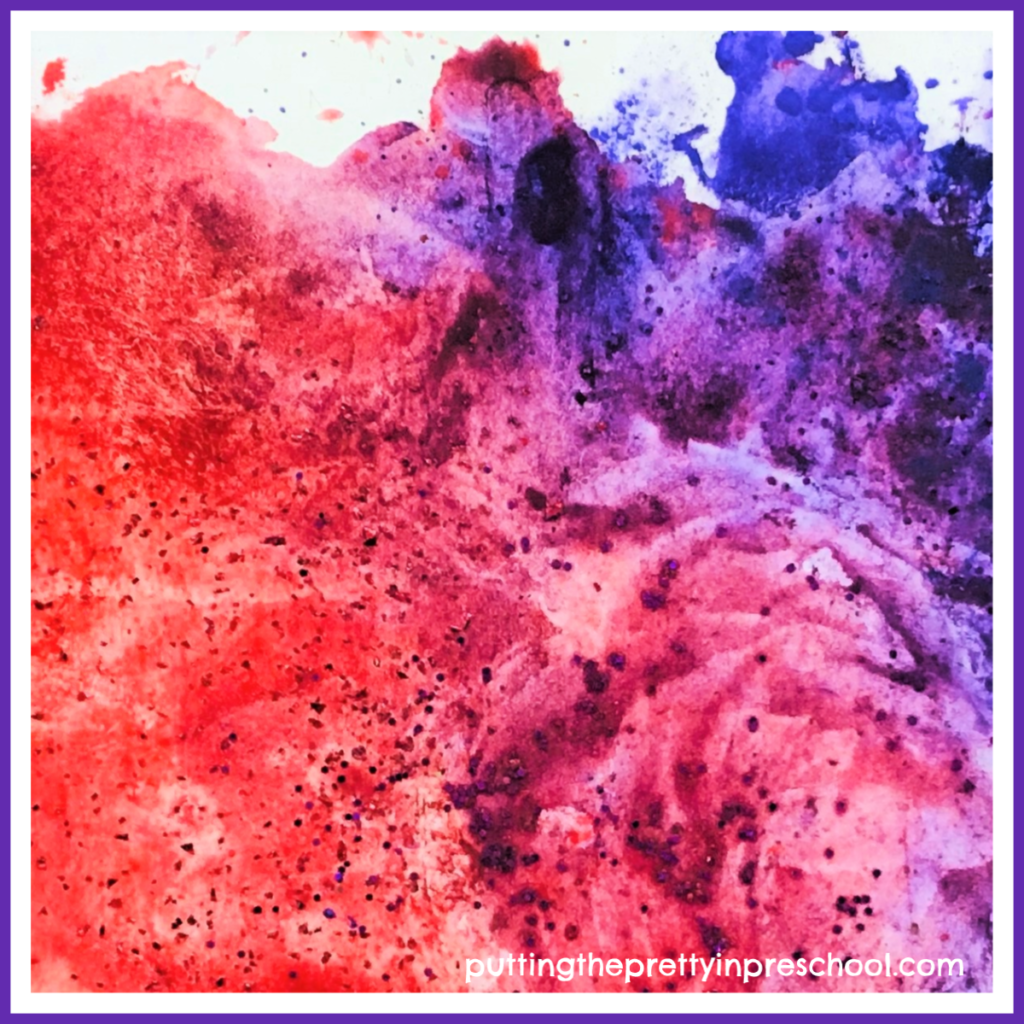 _______
A Valentine's theme word or saying can be added.
_______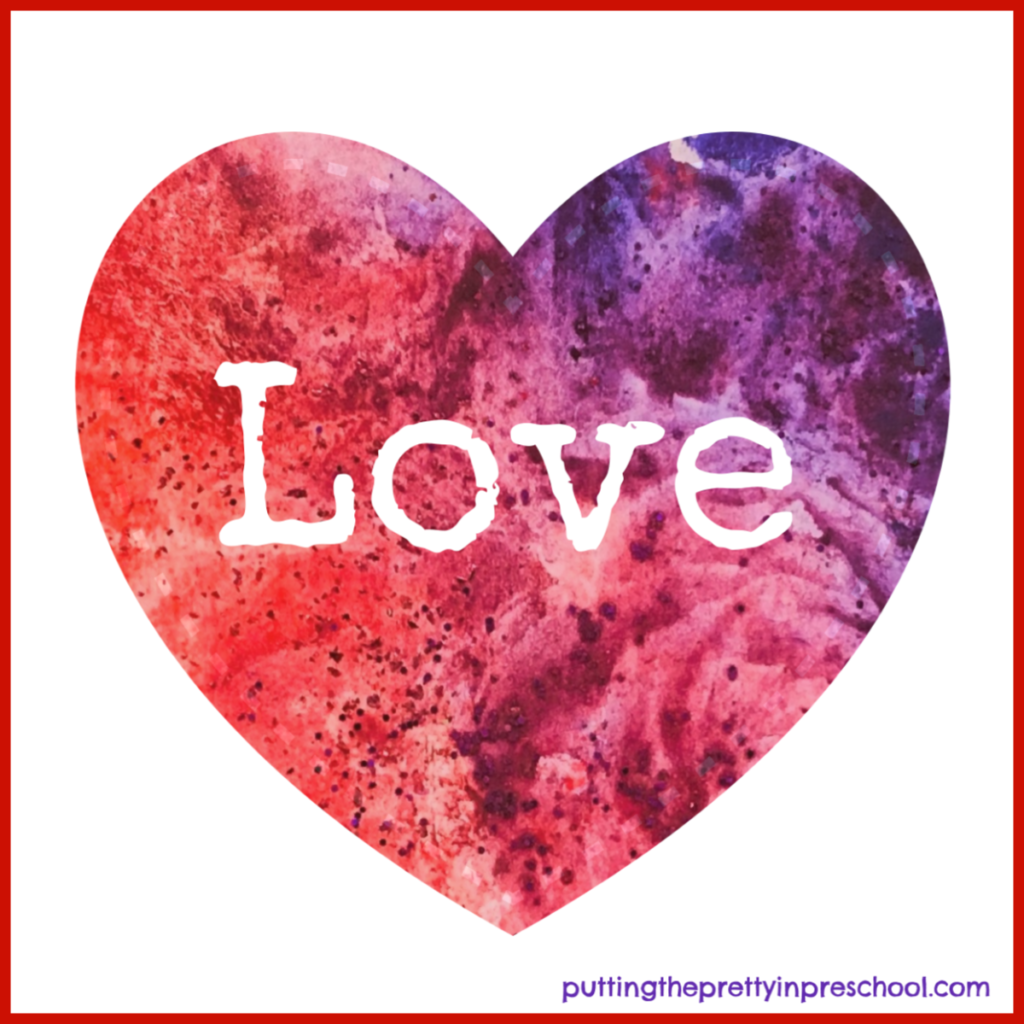 _______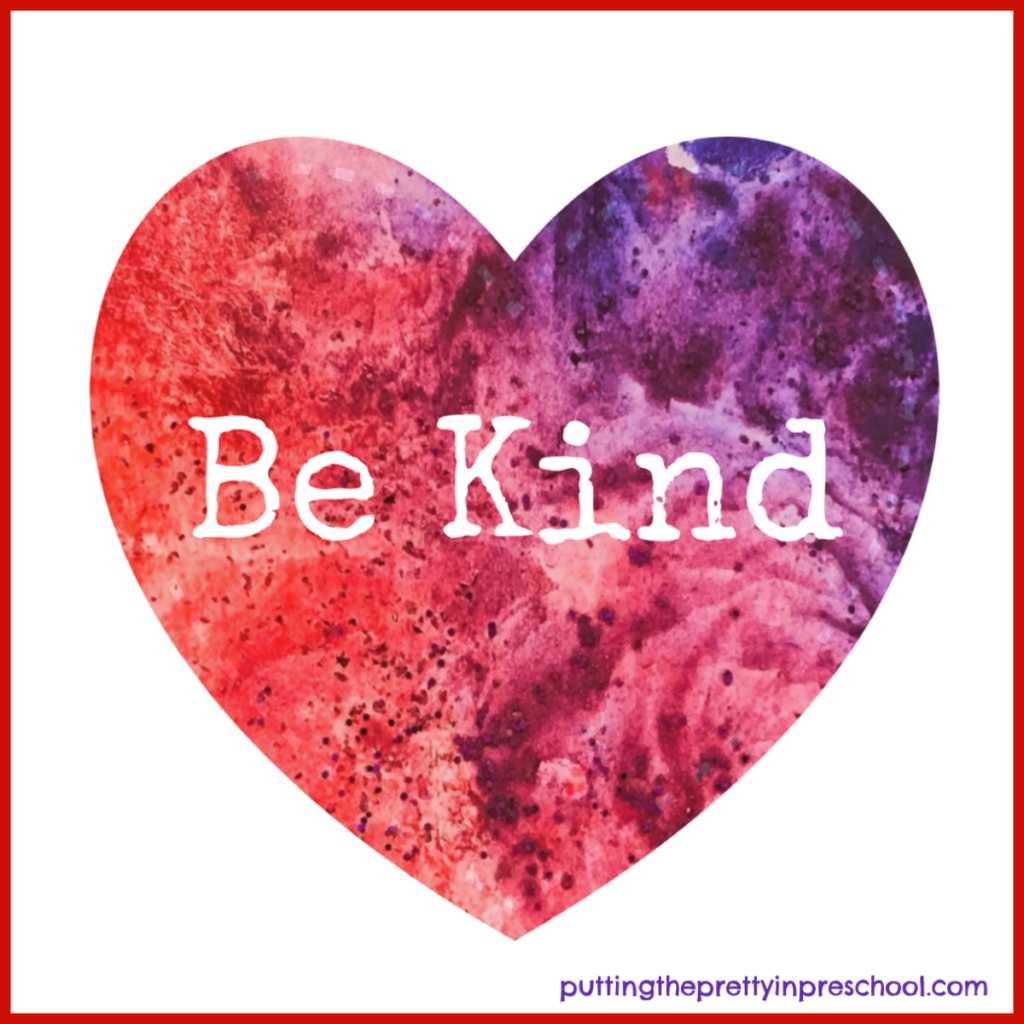 _______
All ice cube shapes would work wonderfully with this activity. Themed ice cubes add interest to an "of the moment" topic.
_______
_______
You may also like:
_______
Artist Inspired Paint Mixing Project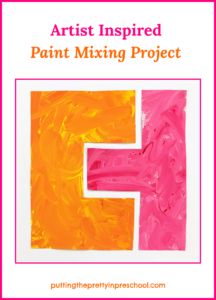 _______
Don't forget to share this post on Pinterest or your favorite Social Media channel. Sharing is caring!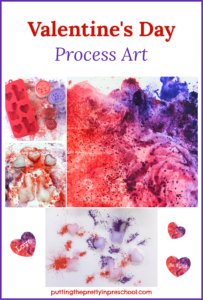 _______
© Annette Kaminsky January 18, 2020
_______
Follow me on social media for more ideas: