Scroll down for picture book themes packed with activities for early learners.
---
This Charlotte's Web Book Theme is based on the best-selling children's chapter book by E. B. White. The story centers around a pig named Wilbur, a spider named Charlotte, two farm families, and other colorful barnyard animals. The latter part of the story celebrates the sights, sounds, and excitement of a country fair.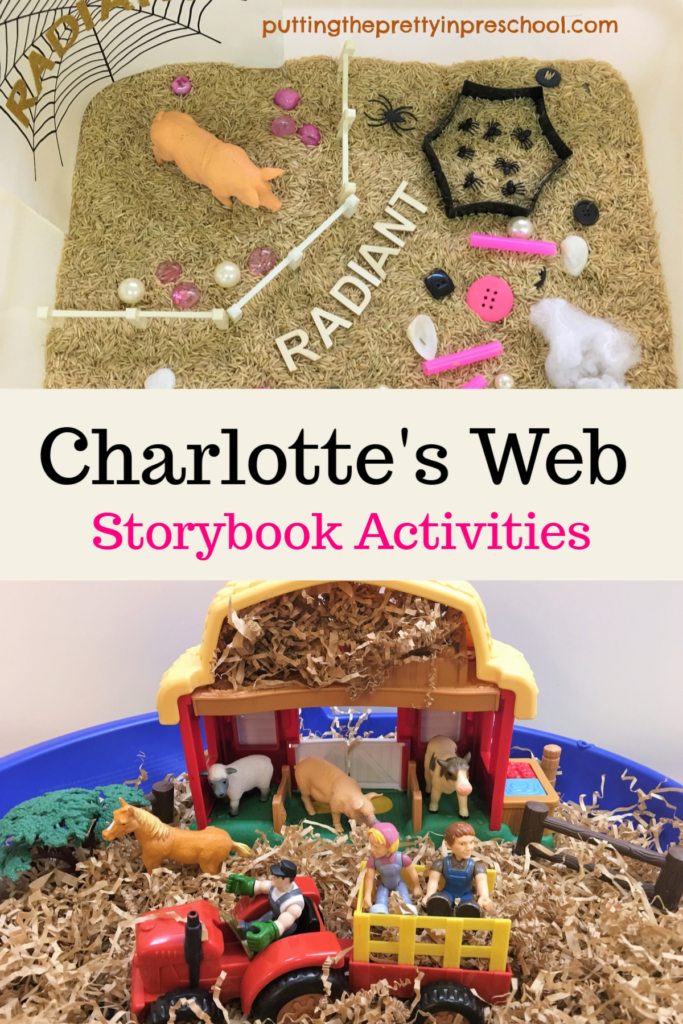 ---
"Just Itzy', by Lana Krumwiede, is a fun-filled storybook about a spider's first school day in "spindergarten", incorporating some of children's well-known nursery rhymes. For theme activities, click here.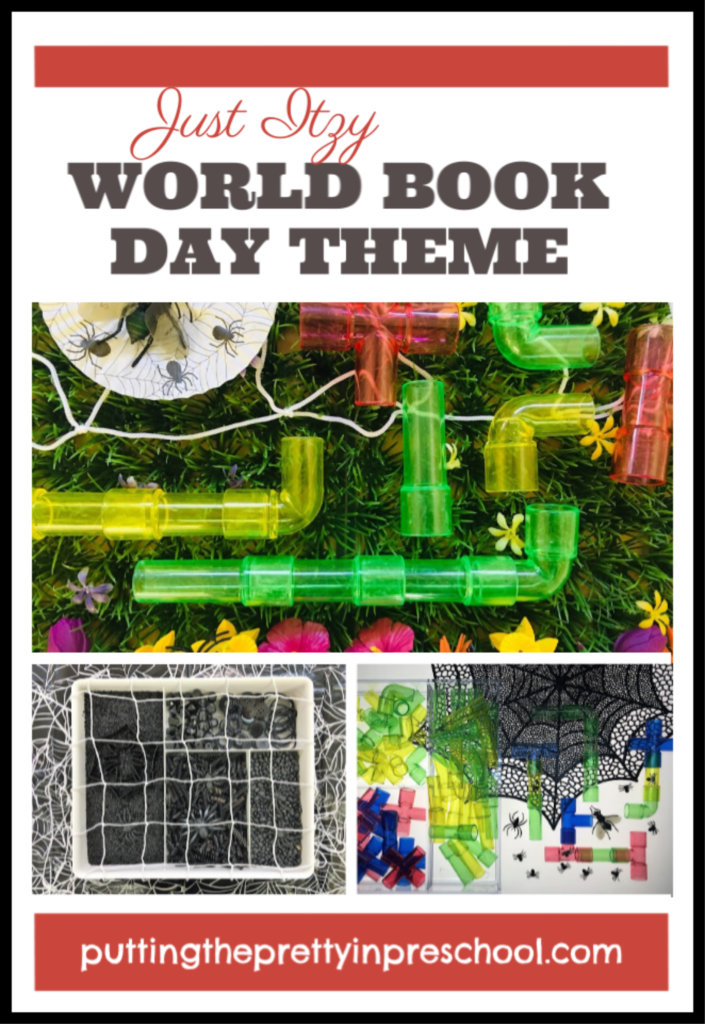 ---
"Oh, the Places I'll Go" by Dr. Seuss, is a follow-up story to "Oh, the Places I'll Go." A host of activities for a transportation theme, multicultural day, or last theme of the year. Click here for the post with some free printables.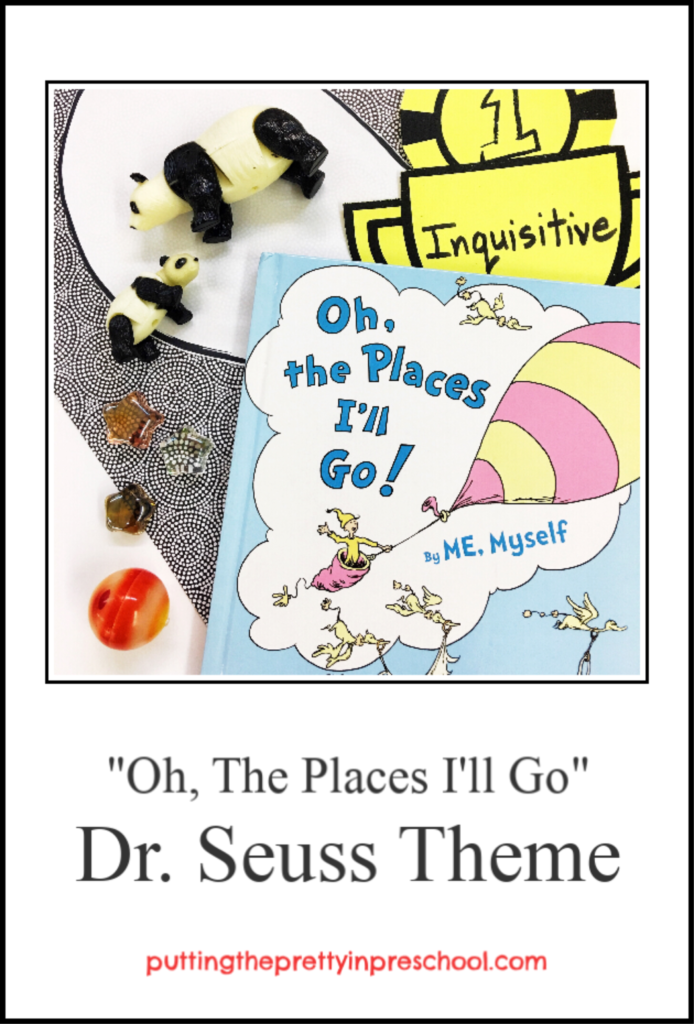 ---
"Wow! Said the Owl" is the perfect title for this story by author/illustrator Tim Hopgood. In the picture book an owl stays up all night and day in summer, enthralled with the colors of nighttime, early morning, midday, and sunset. For easy to do follow up art activities, click here.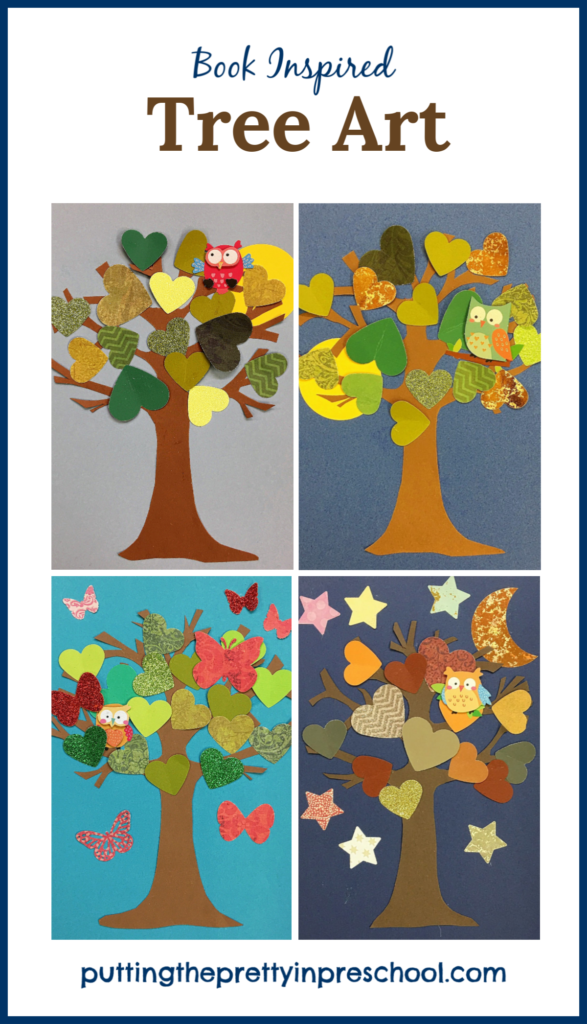 ---
Pumpkin Cat, by Ann Mortimer, features a cat and mouse working together to grow pumpkins. The artwork is outstanding, and inspires art using recycled cat calendars. To view the post, click here.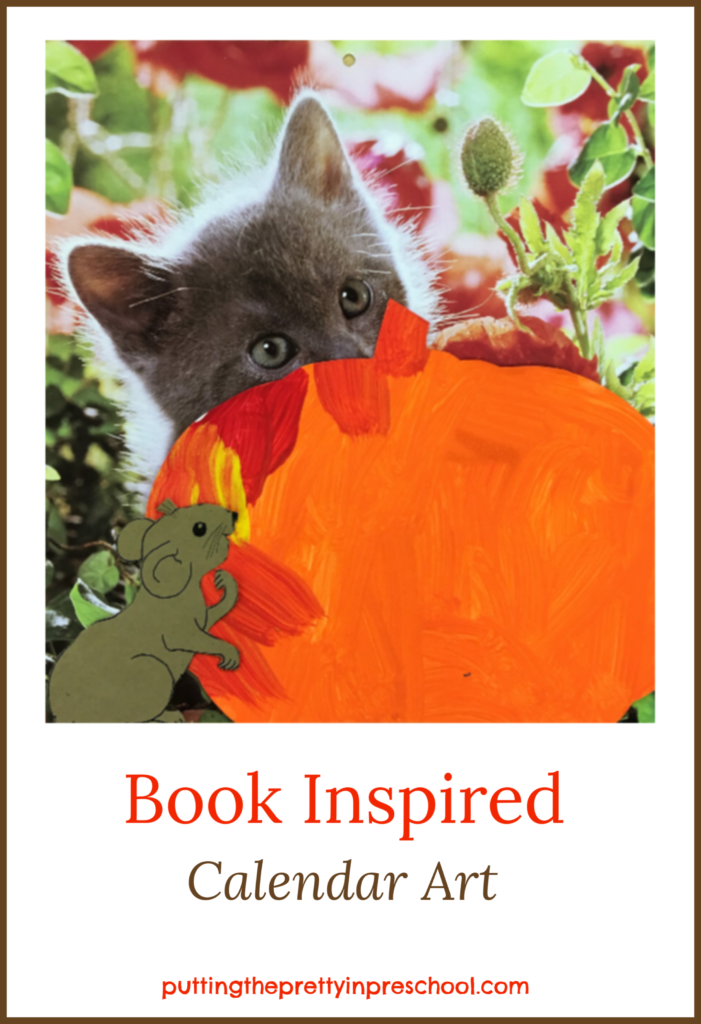 ---
This "Wink, The Ninja Who Wanted To Nap" picture book theme features sensory, small world, art, large motor, and pretend play activities. Click here to view the post.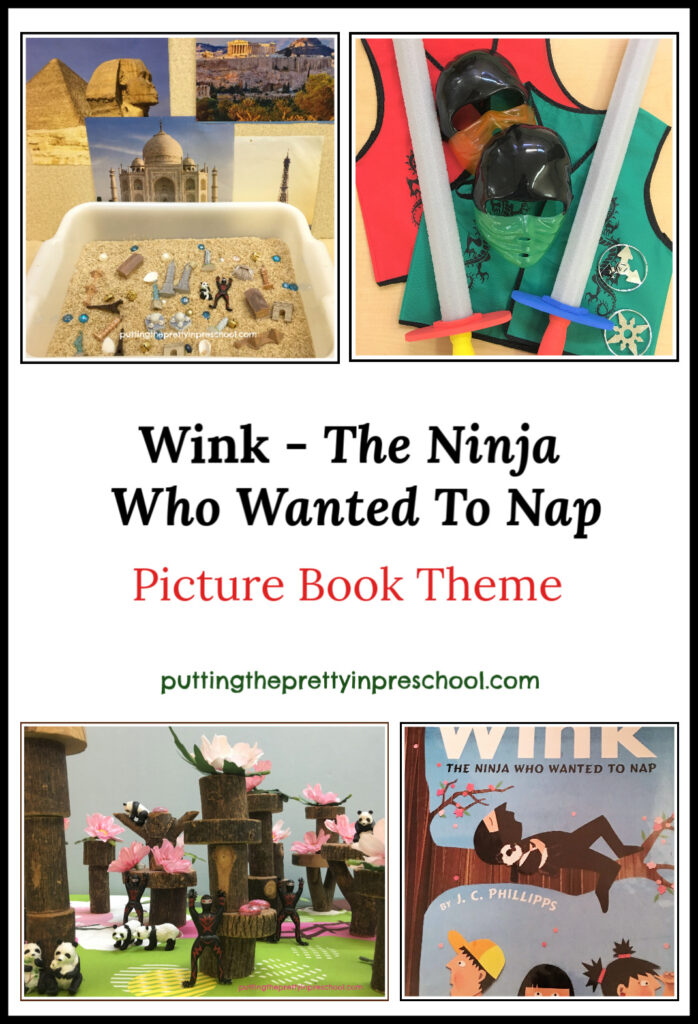 ---
In the picture book "Llama Llama Holiday Drama," written and illustrated by Anna Dewdney, little Llama becomes overwhelmed helping his mama with holiday preparations. To view the post featuring a llama themed Christmas sensory bin, click here.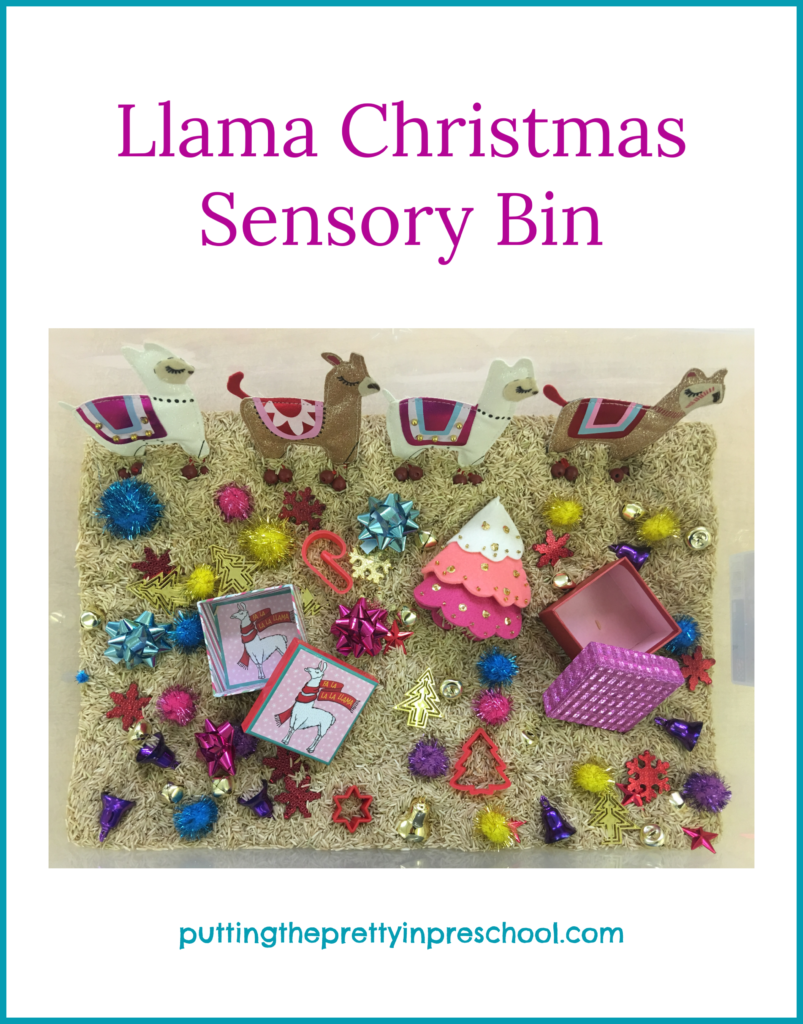 ---