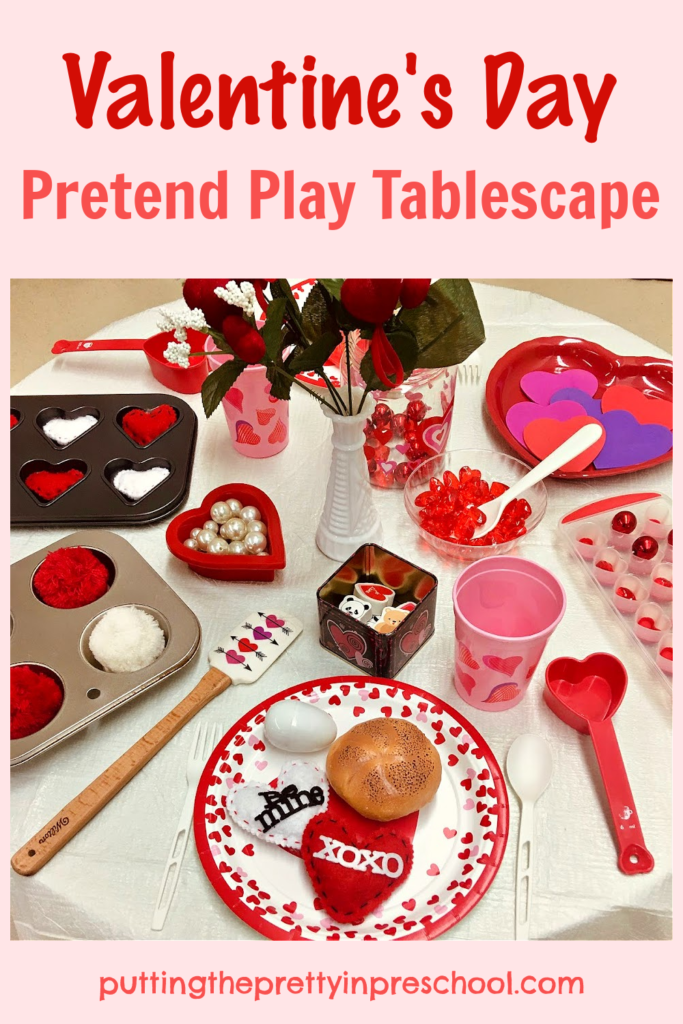 _______
Early learners absolutely love dramatic play and eagerly embrace new seasonal accessories in a play kitchen. Here's a heart-filled Valentine's Day Pretend Play tablescape your little charges will be excited to explore.
_______
Follow me on Pinterest for more early learning ideas.
_______
Supplies Collected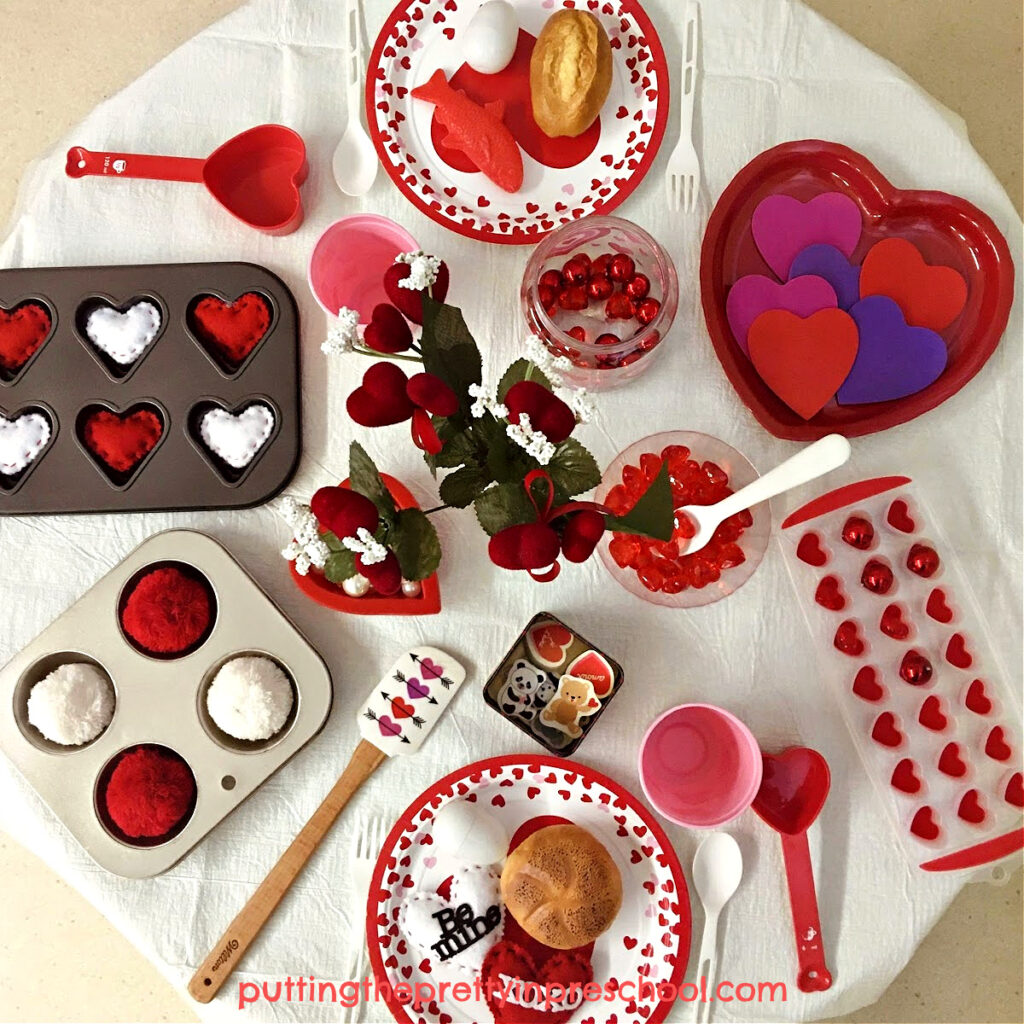 _______
The following economical supplies were gathered for this seasonal play tablescape:
valentine-themed cups and disposable plates
heart-shaped measuring spoons, serving plate, and silicone mold
heart-themed ice cube tray, spatula, canister, and a small tin
cookie pan and valentine's muffin tin
purple, red, and magenta craft foam hearts
red, white, and black stuffed felt hearts
large red and white pompom balls
valentine erasers
red gem hearts
white pearl beads
metallic red beads
vase with red hearts and white flowers
white tablecloth
_______
The Valentine's Day Pretend Play Tablescape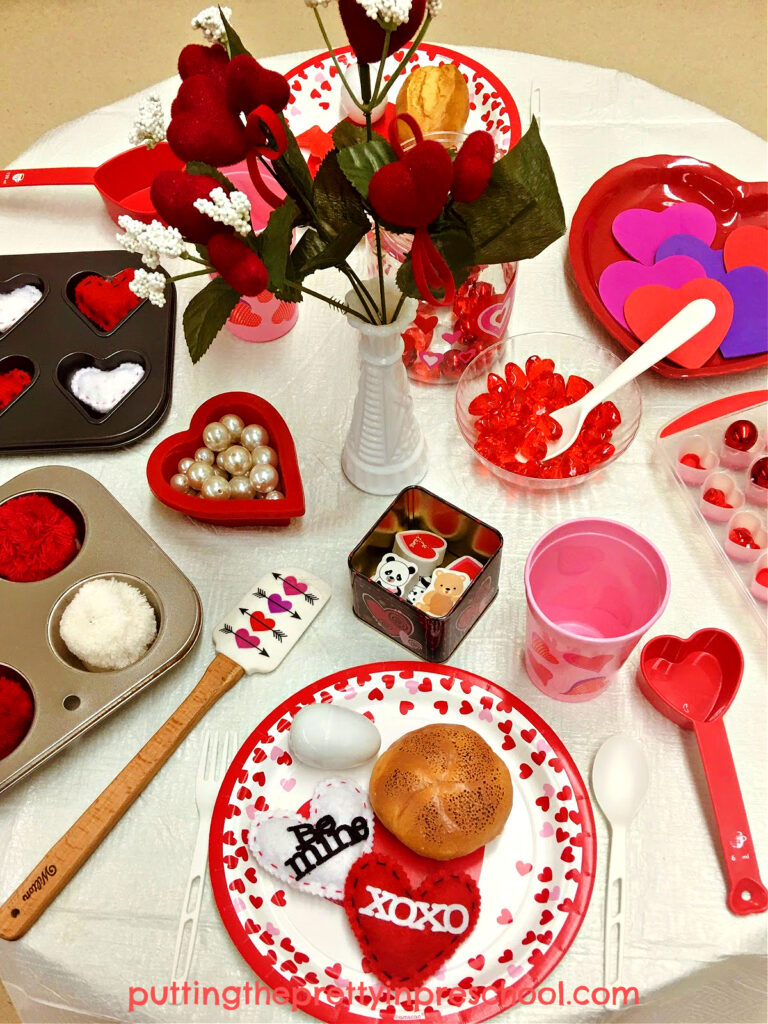 _______
Dollar stores are a handy place to find many of the supplies featured in this tablescape.
Foam craft hearts and stuffed felt hearts make great "cookies."
Loose parts such as valentine erasers, gem hearts, and pearl and metallic beads allow early learners to exercise their imagination.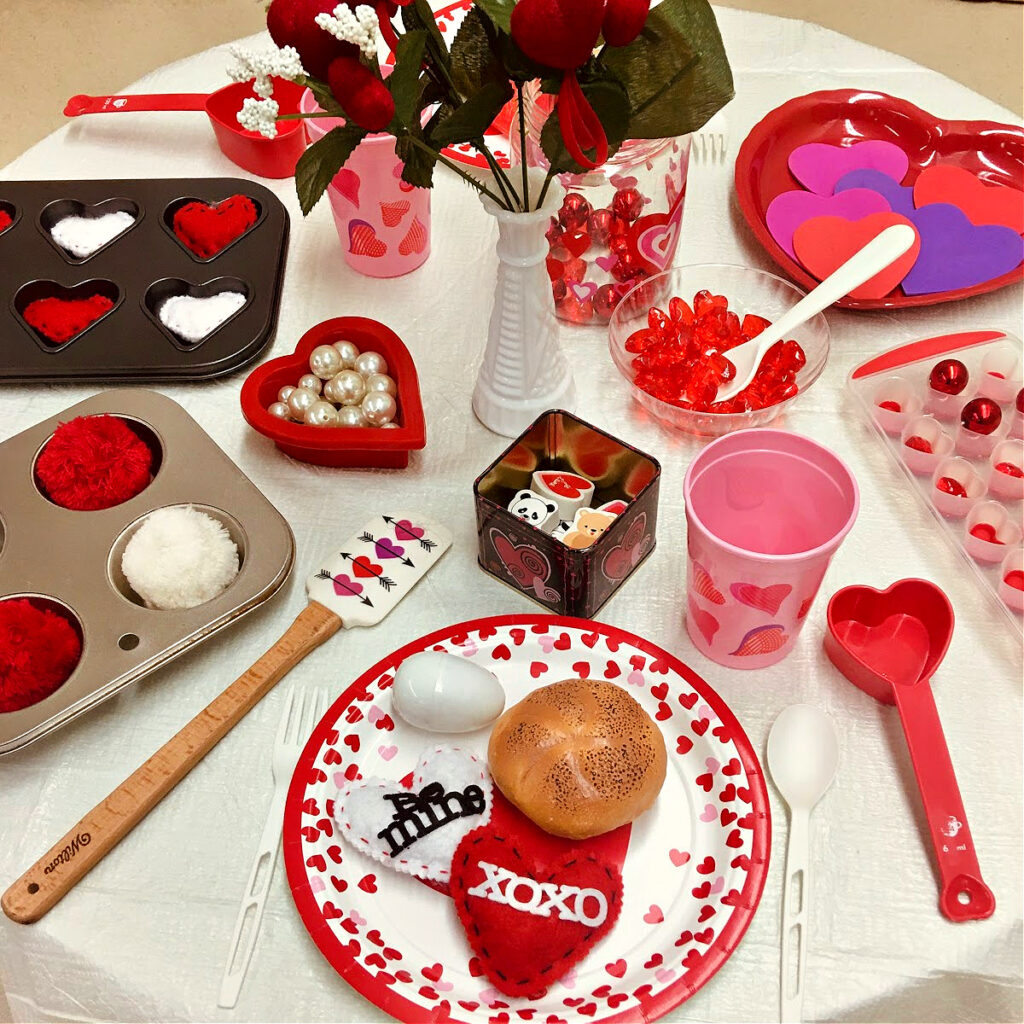 _______
These Valentine's Day-themed supplies can be set up as a tablescape or spread around play kitchen appliances and shelves.
_______
More Valentine's Day Play Tablescape Ideas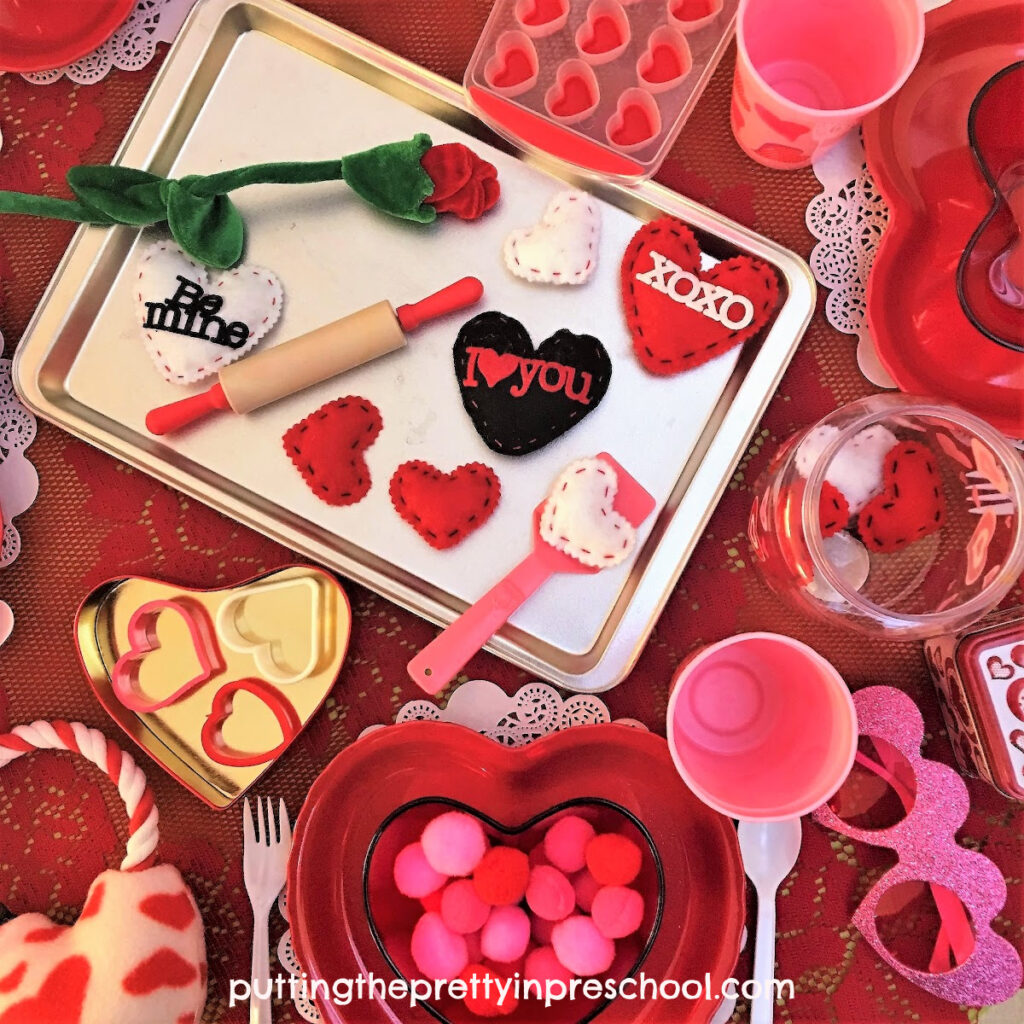 _______
In this next Valentine's Day tablescape, heart-themed plates, bowls. and cookie cutters are included, as well as sunglasses and a purse.
Heart-shaped reusable ice cubes, a Valentine's-themed tea towel and oven mitt, and cupcake play food would also make great additions to a Valentine's Day pretend play tablescape.
_______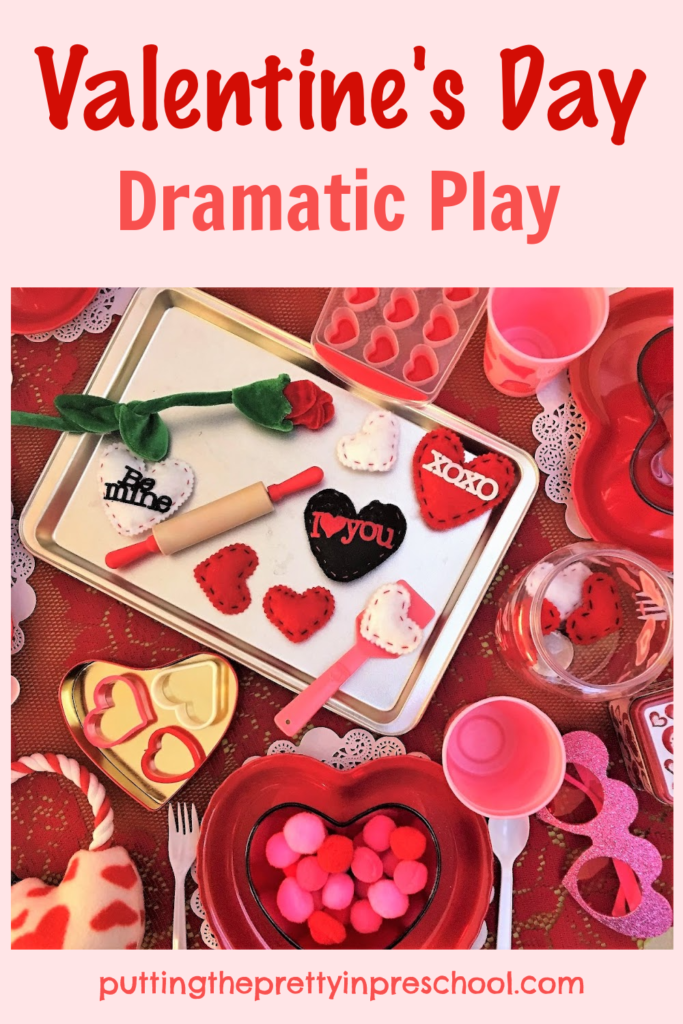 _______
Related:
Valentine's Day Treasure Blocks
_______
_______
You may also like:
Watercolor Planets With Markers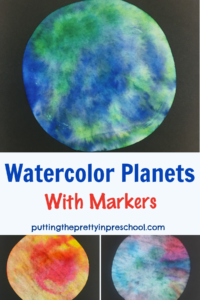 _______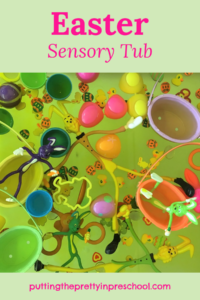 _______
Don't forget to share this post on Pinterest or your favorite social media channel. Sharing is caring!
_______
© Annette Kaminsky February 21, 2023
_______
Follow me on social media for more ideas: